For months I've been raving about the Minc Foiling Machine. It's the bomb diggity. For real. It is. But today, I'm giving you every reason to not buy it. But "Amber!" you're saying, "You told me I needed a Minc and I've been saving up to buy one." Well yes, friends. You do need a Minc. The same way you need water, electricity and reruns of Saved by the Bell. You need a Minc. You need one so you can make this and this and this and this. But today, you can put that machine off to the side. Today you just need a few supplies to make something beautiful. It's easy, it's quick and you're gonna love it. If you don't love it  – then just lie to me and leave a comment saying how great it is. Then dog me out behind my back like you're supposed to.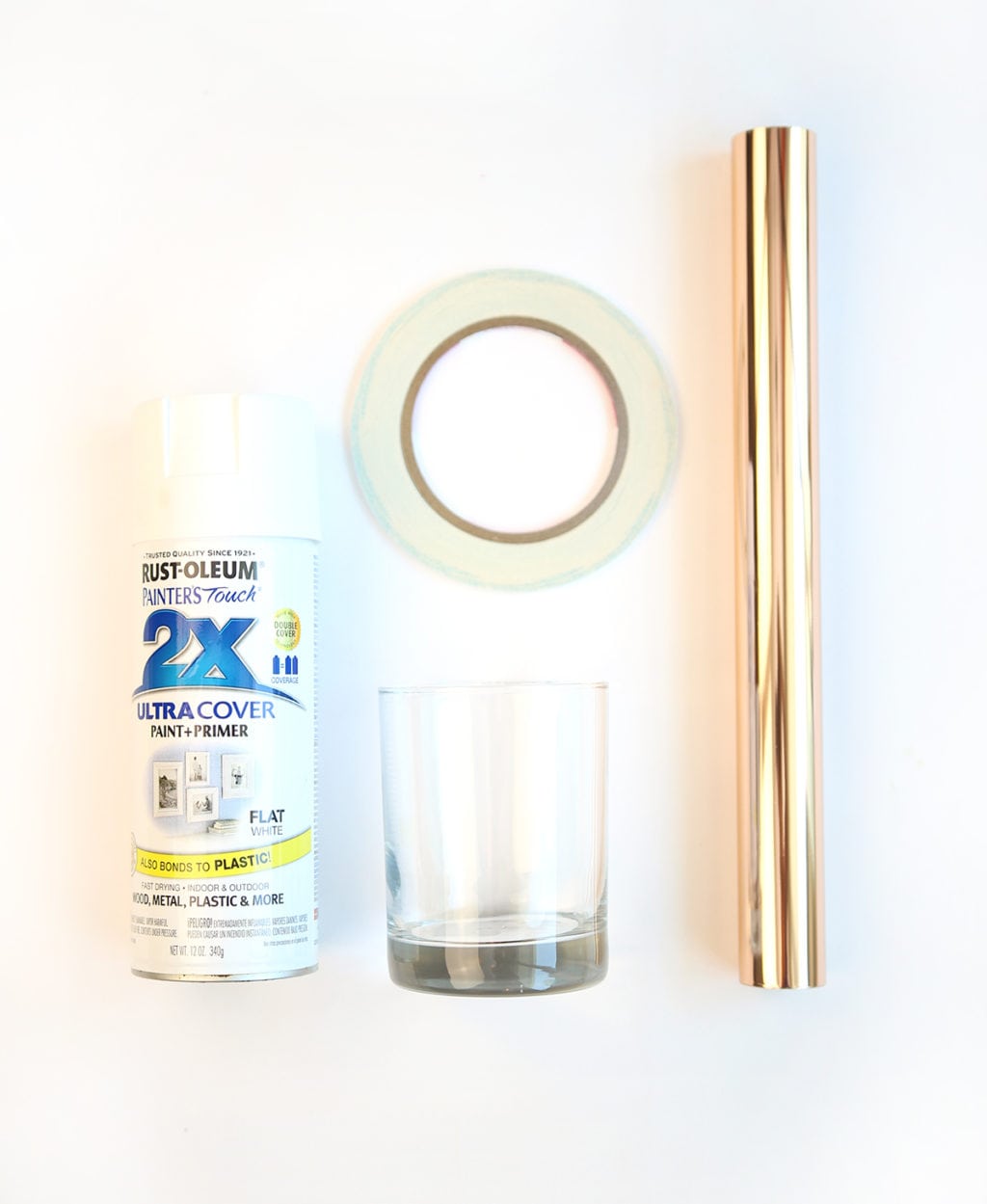 Here's what you need:
White spray paint
1/8″ Scor-tape or other double sided adhesive tape
glass tumbler (I picked this one up from Target for a $1)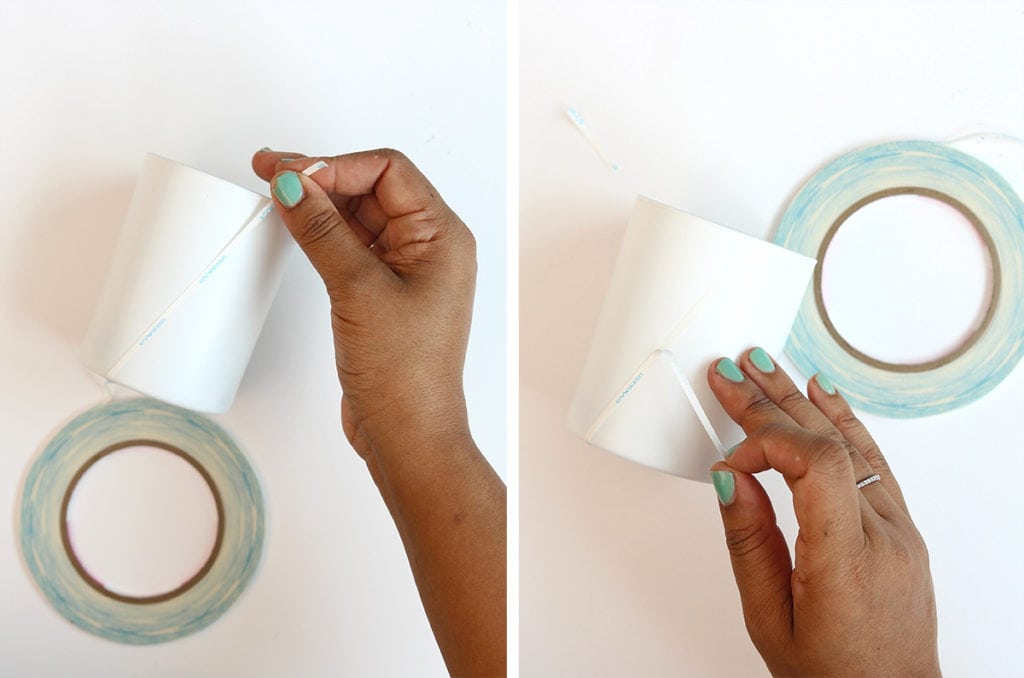 Spray paint the glass cup and let it dry. To avoid chipping, place the dry, spray painted glass into a cold over. Turn the oven to 200 degrees and let it come up to temperature then turn it off and let it cool down completely. Remove the cooled, baked glass from the over and the paint will be baked on and it won't chip.
Apply one strip of tape at a time, to the glass and peel off the backing with each strip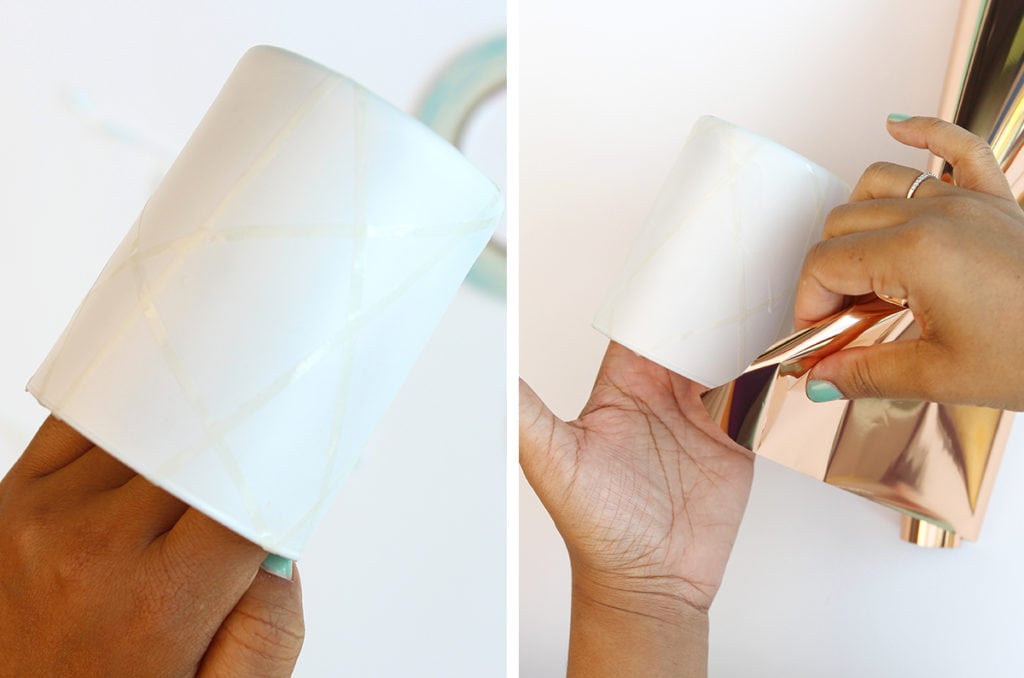 Continue doing this with the strips of tape until you've created a pattern of random stripes around the painted glass
Now, place the foil onto the tape…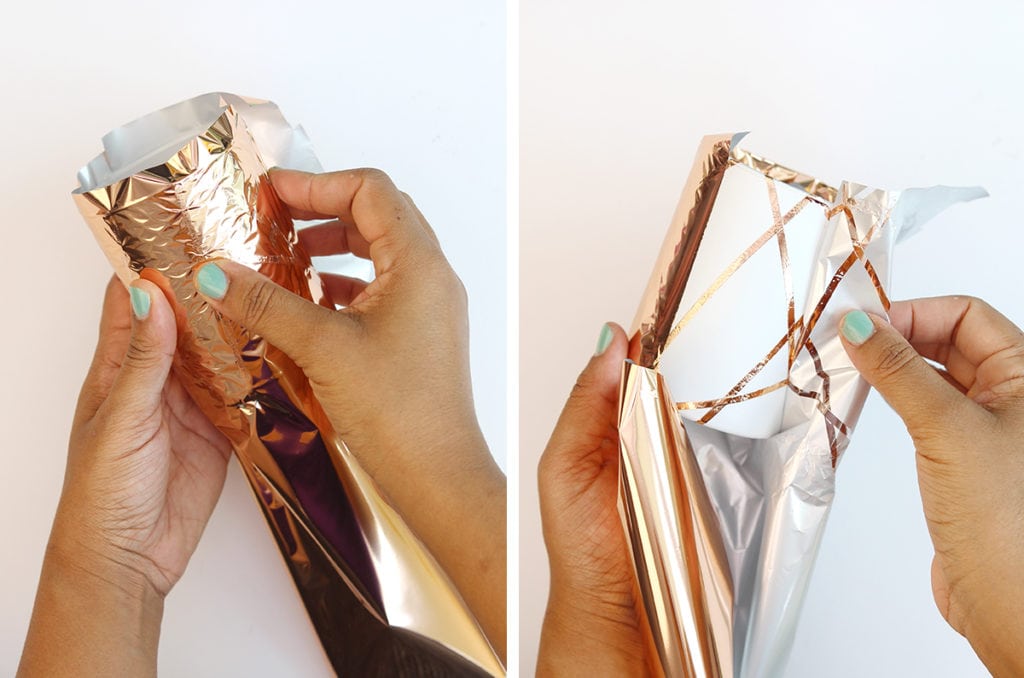 Rub the foil onto the adhesive then peel it back
If there are places that did not pick up foil, go back over those areas with the foil until everything is foiled.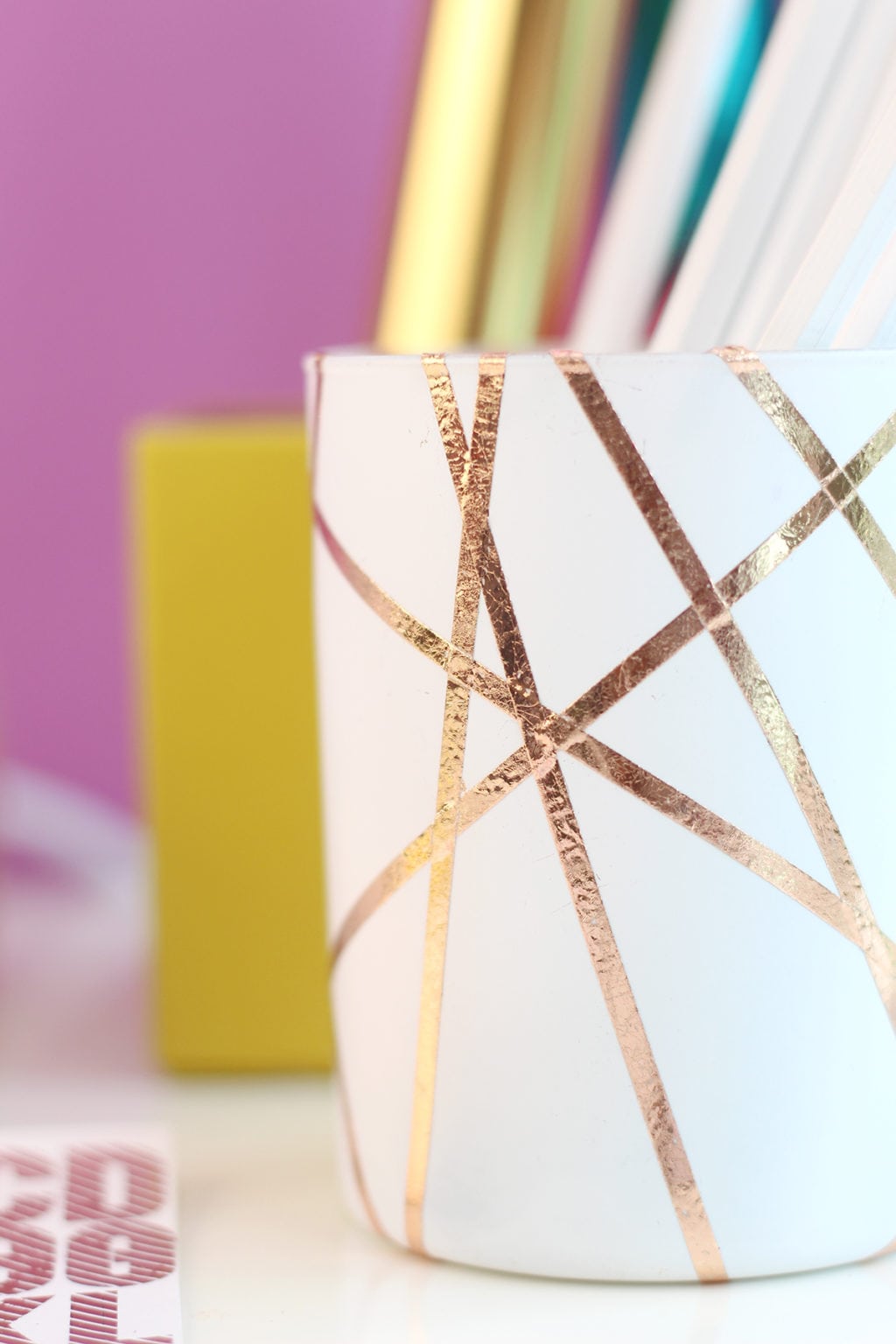 This pencil cup is a showstopper and so easy to create…no Minc necessary – unless of course you want to foil a set of stationery…then that's another story.