I go hard for awesome craft supplies. Like the way most people will murder each other over the latest Lilly Pulitzer for Target collection – I might cut you in defense of my most beloved DIY doodads. Like my Minc. You'll have to pry it out of my cold dead hands. My cold, dead, chipped manicure, remnants of gold foil, bits of acrylic paint from my last project, hands. I've tackled foiling before – but the Minc makes it so much better. No kidding. If you don't believe me – ask Andrew. He thinks this tool is the coolest…and he's a tough critic. His only complaint? There should be more designs featuring rap lyrics. I'm serious. He said that. I'll spare you the 2 Chainz and make some easy notebooks instead.
What you need: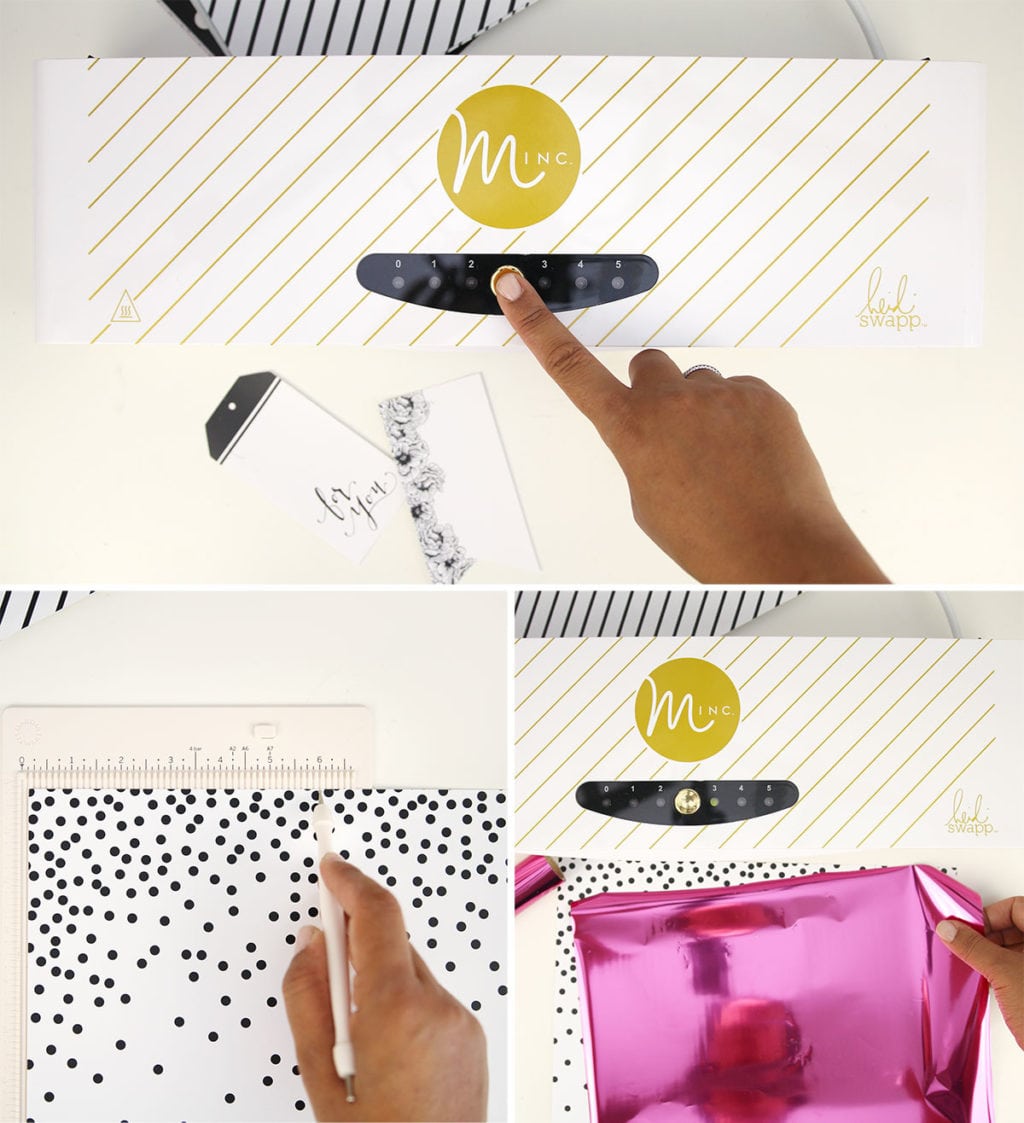 Turn on the Minc machine and press the center button to select the desired thickness setting. For the paper I used in this project, you'll want to select "3"
Before running the paper through the machine, score it in half
Cover the paper with pink foil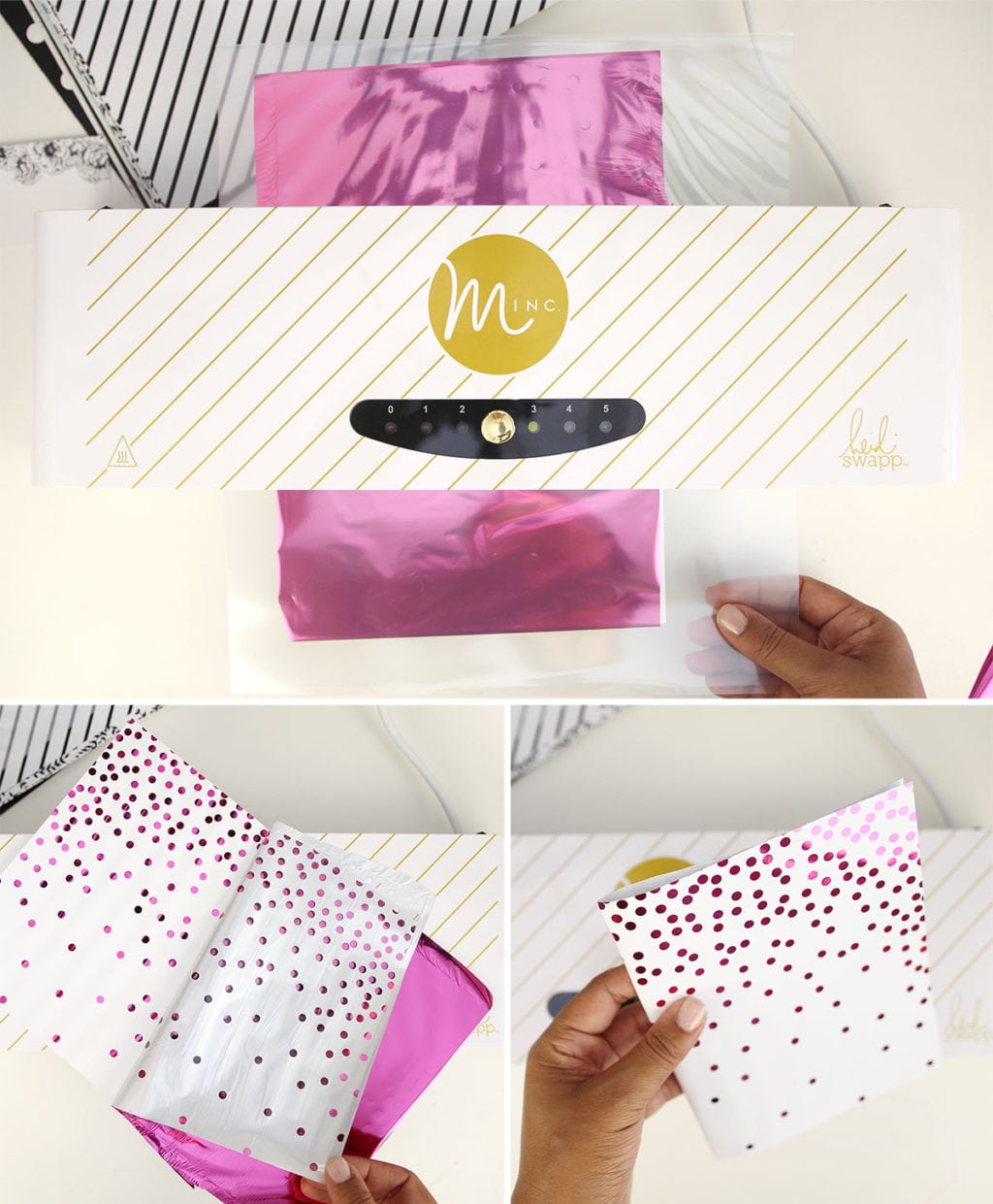 Place the foil and paper between the plastic folder included with the Minc and let it run through the machine
Peel back the foil and revel in your awesomeness
Fold the paper along your scored line.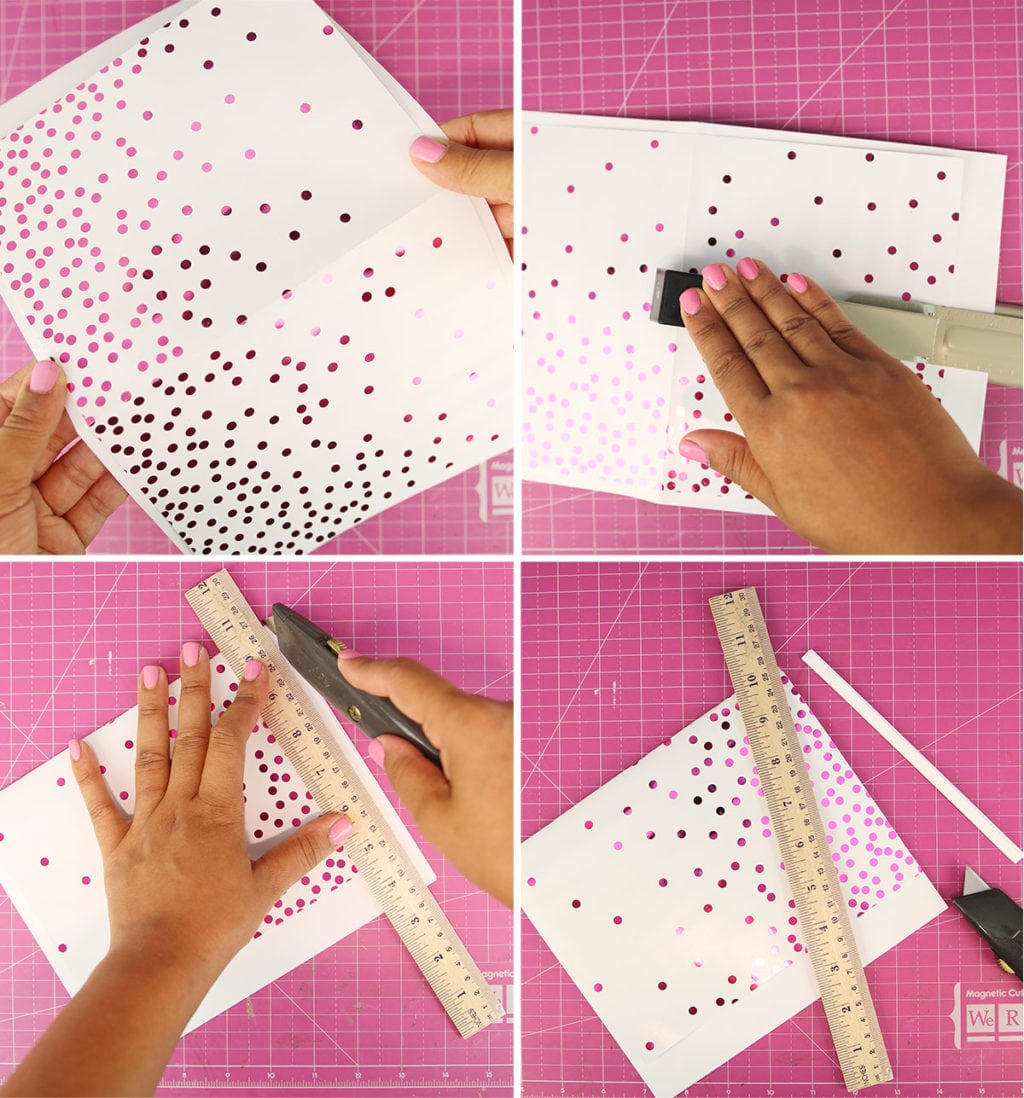 Place the copy paper inside the folded paper
Use the long reach staple to place staples along the folded spine of your notebook
Use a ruler an the utility knife to cut off any copy paper that hangs over the edge
Remove the excess that you cut off and continue cutting around the edge of the notebook.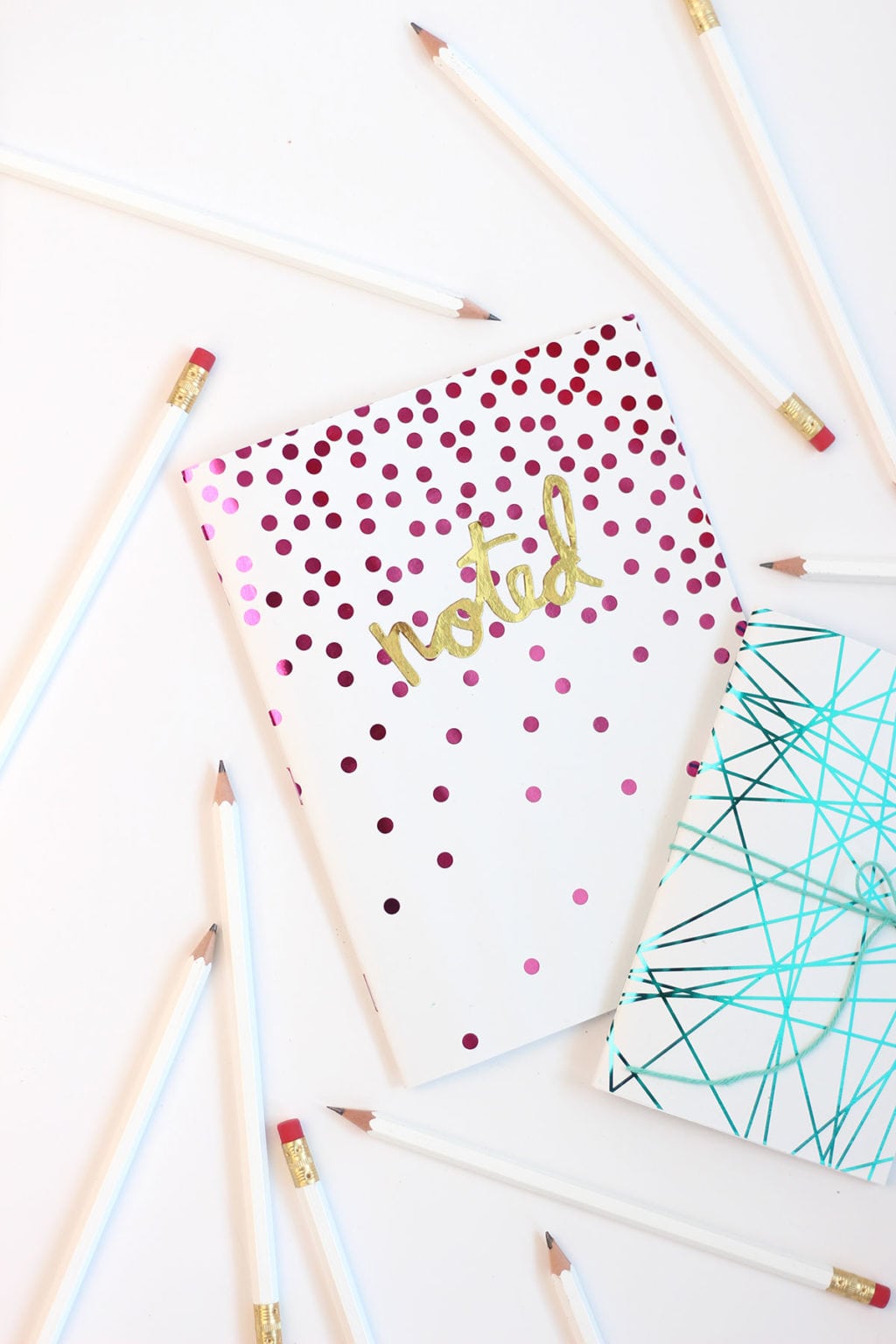 Now, it's only fair that I give you the low down on what makes this machine special so here it goes –
You can foil paper up to 12″ wide, which is much wider than most other laminators can accept
The machine applies heat to the entire page, rather than along the edges where most other laminators focus the heat.
The Minc accepts a wide variety of thicknesses, including chipboard.
DIY foiling will make you the hit of all your friends. Fact.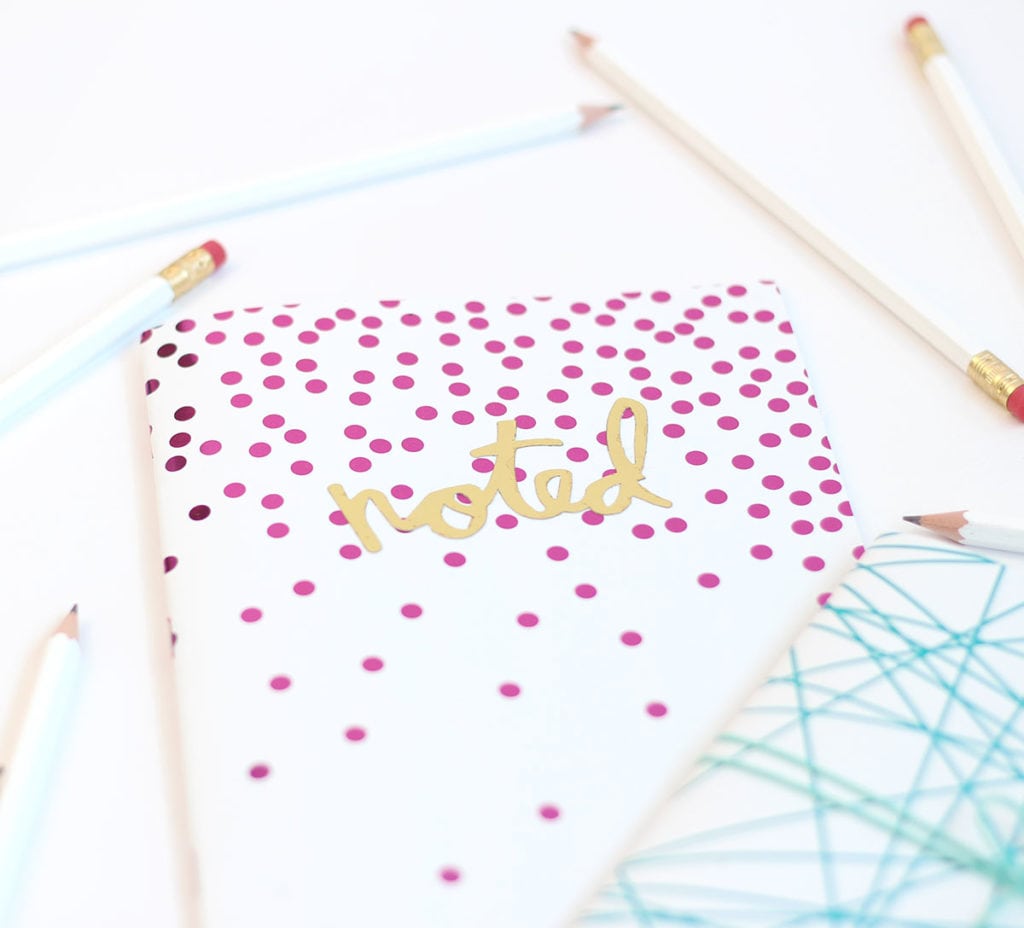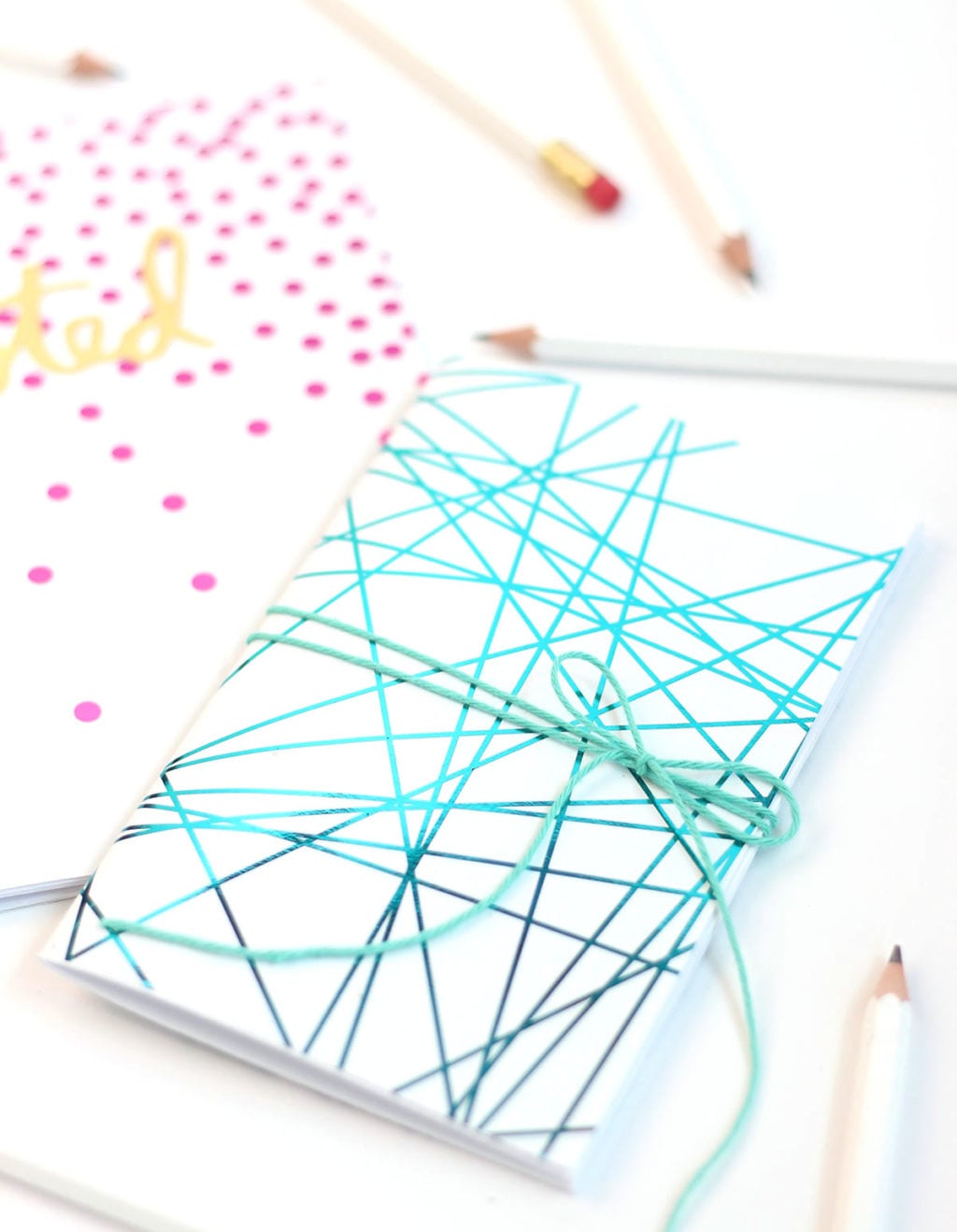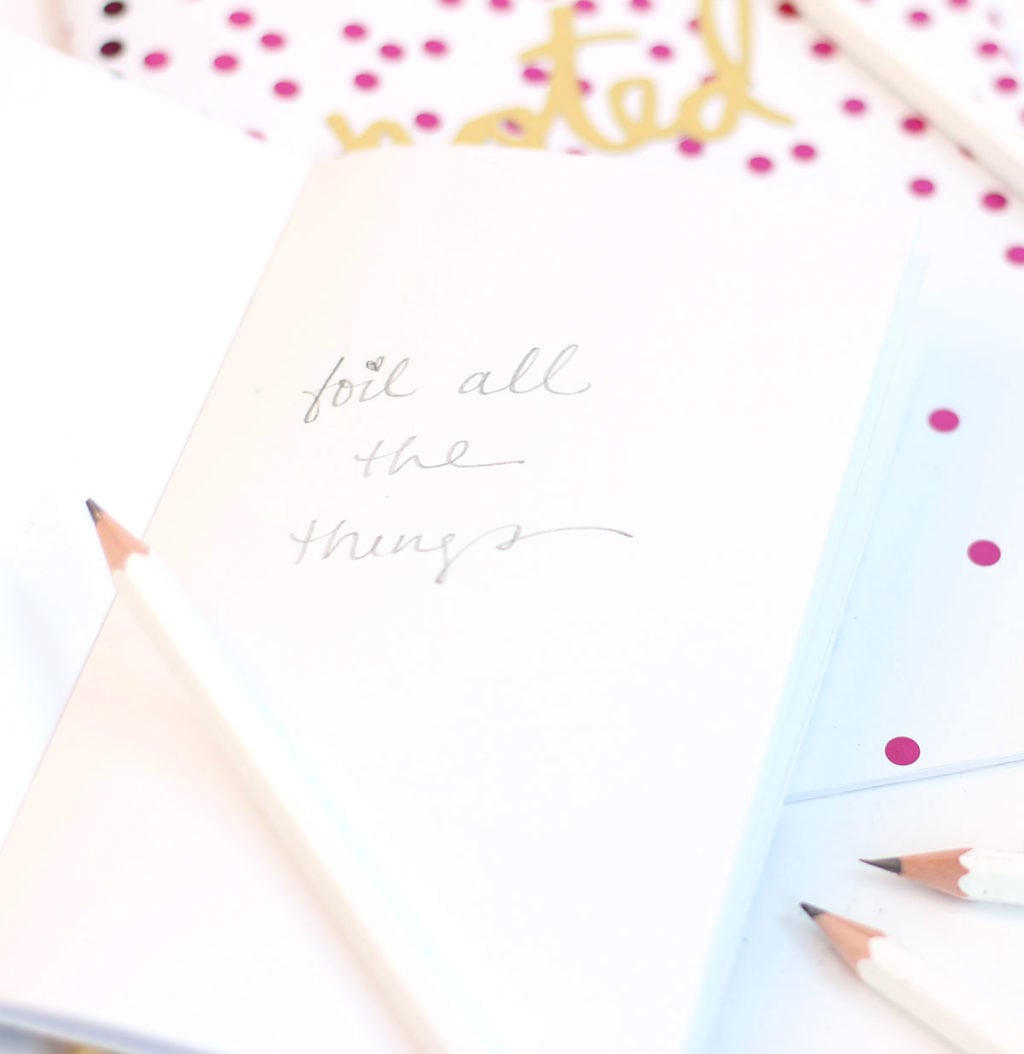 This crafty story is brought to you by American Crafts. All project ideas and opinions come straight from me. Follow #HSMinc on Instagram for more foiled fabulousness.