Do any of you love fireworks? Like, love, love fireworks? Like, "Fireworks, will you marry me?" Maybe I'm alone on this one, but I love me some fireworks. Every Fourth, I hunt 'em down like an extreme couponer looking for a deal on free deodorant. You know those people love some free deodorant. And free Tic-Tacs. Back to fireworks. I am totally mesmerized by them but this year I'll probably sit out. With Markus in towe, the fireworks will probably be too loud for those itty bitty baby ears, so we'll need to craft up some fireworks of our own, in the form of a foiled Fourth of July.
I put my Minc to work on creating yards of sparkly, shiny bunting. This is not the kind of bunting you'll see gracing homes on Martha's Vineyard or Cape Cod. This bunting is too cray for Cape Cod. This bunting wants nothing to do with your Docksiders. This bunting is not Thad & Biff Approved. This bunting has all the pizzazz of fireworks, but your ears won't be ringing afterward. Making these is super duper simple and I've added a new 60 second tutorial to Craft 101 that will show you exactly how it's done. I started with a pile of patriotic patterned paper foiled with red, silver and teal foils.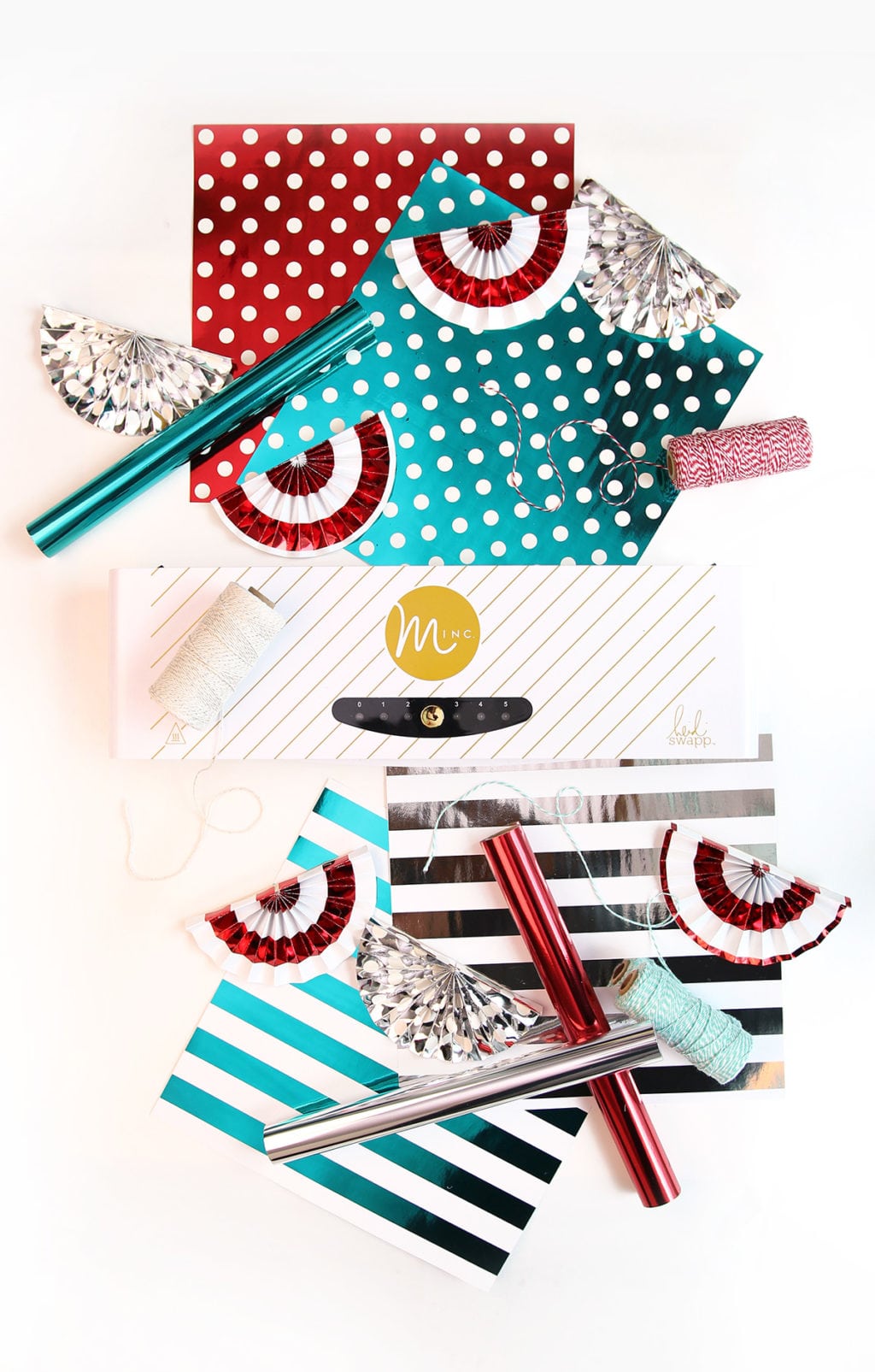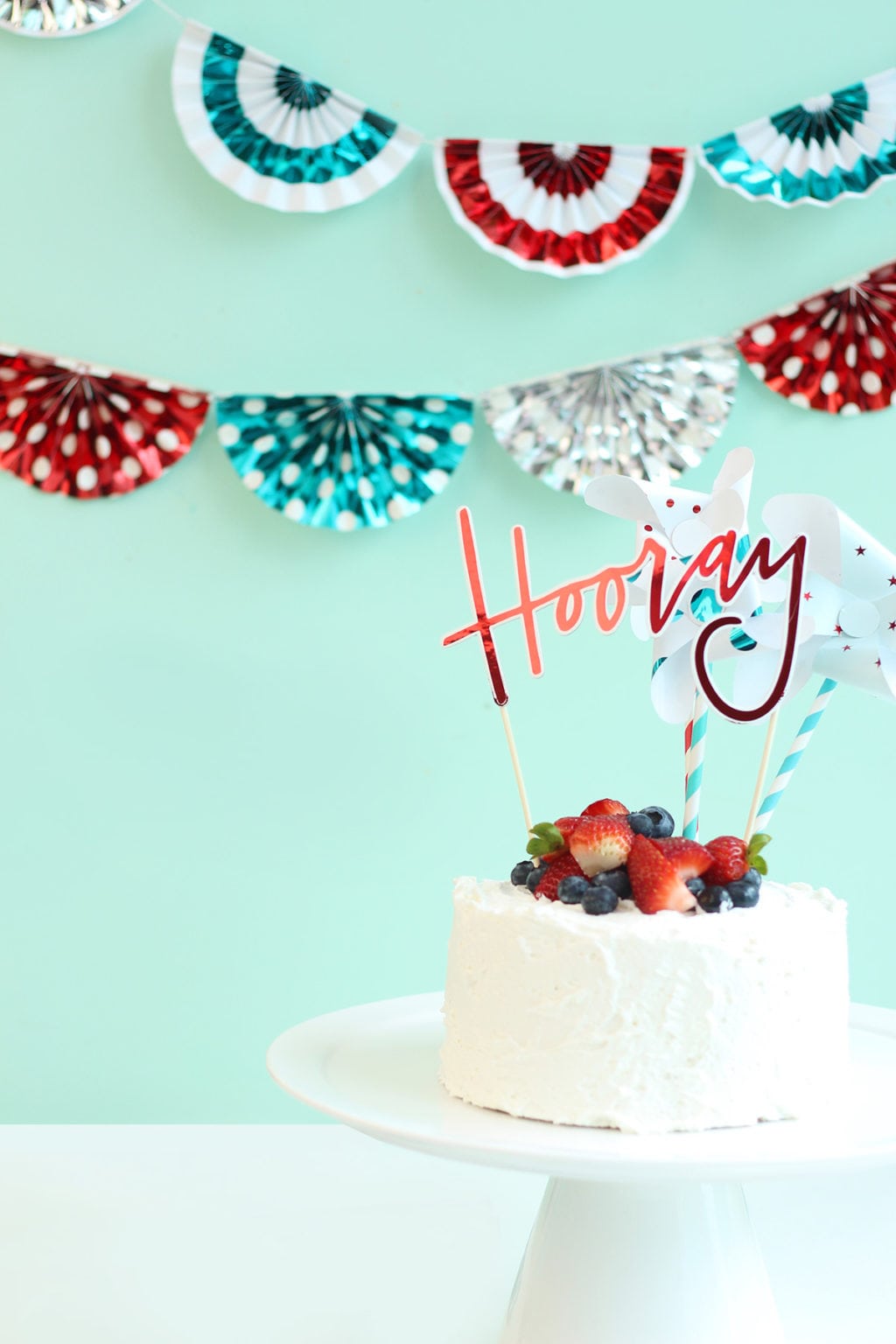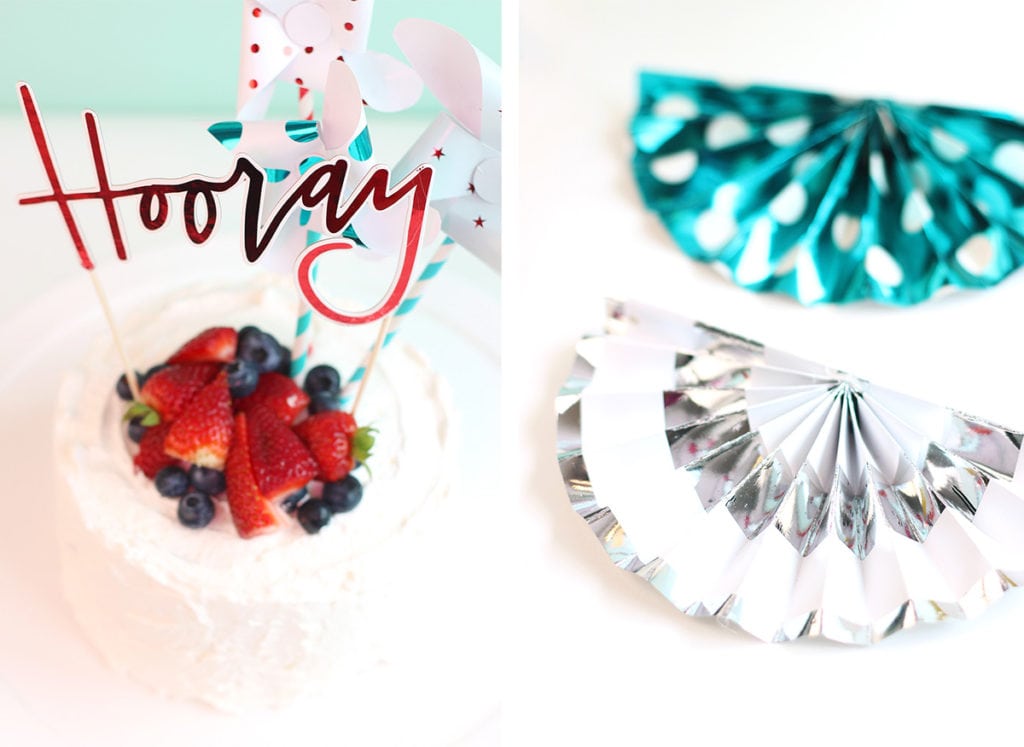 The awesome thing about the Minc is that there are so so many pre-printed accessories that make your decorating effortless. Just pick a foil color and run those suckers through the Minc and out comes foiled goodness from the other end. It's that easy.
For the cake, I used the Minc Cake Toppers set to dress up a store bought cake (shh, don't tell) that I also garnished with a few fresh berries. Fresh berries make everything look homemade.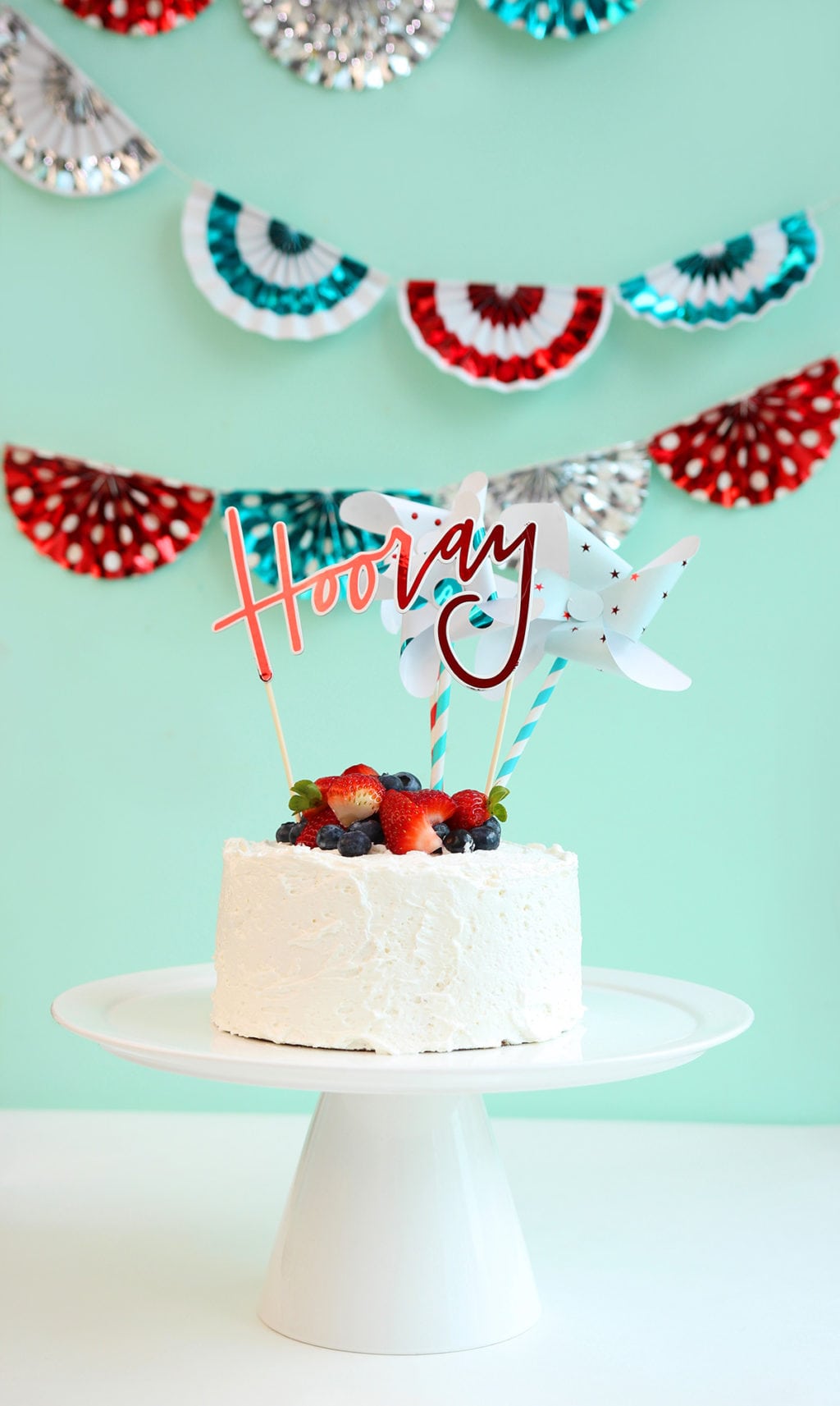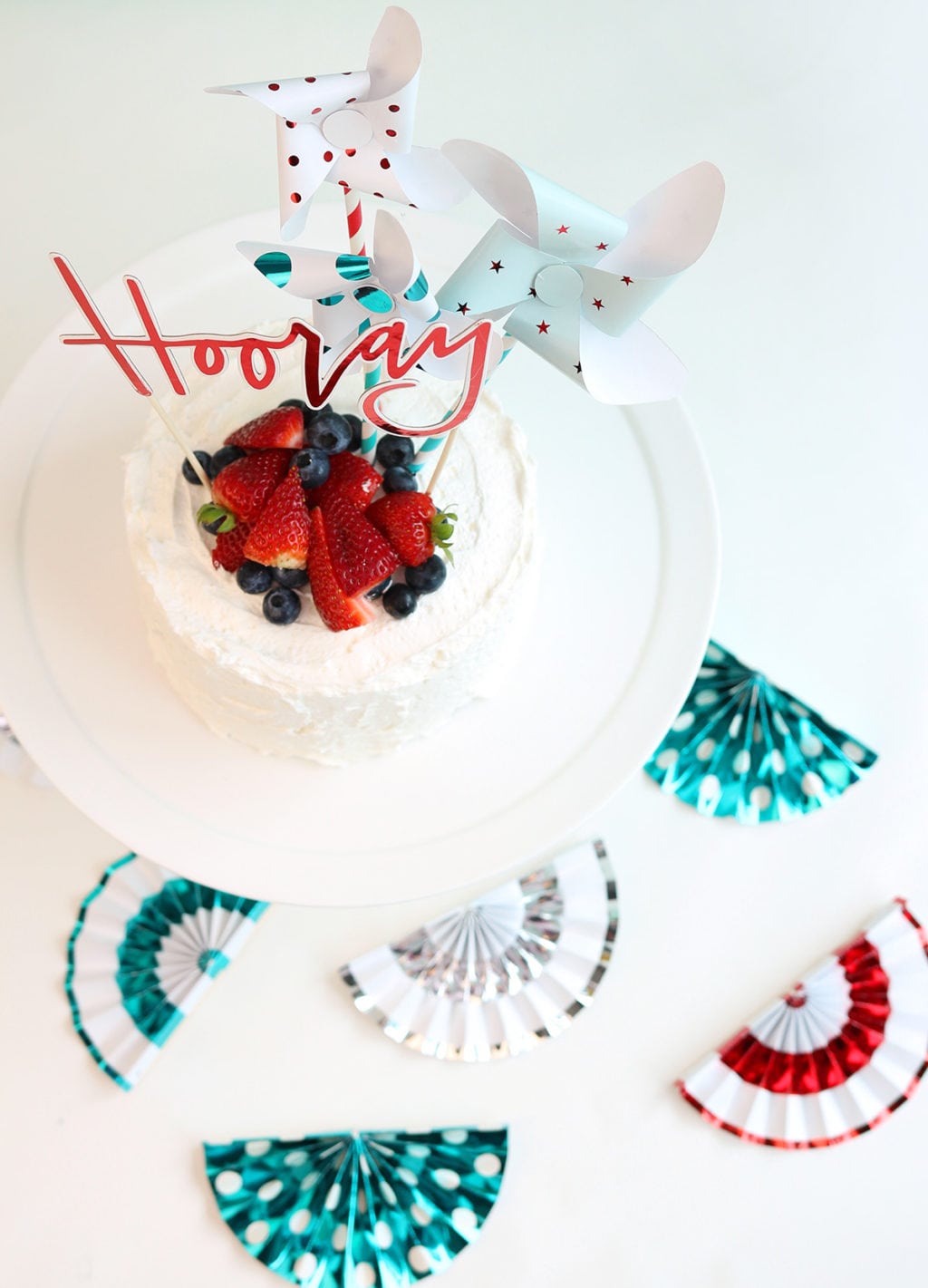 Don't forget to visit Craft 101 to see the super quick video tutorial on how to create these bunting banners!
This post is brought to you by American Crafts. All projects, opinions and wacky stories are my very own. To see more Minc inspiration, be sure to follow #HSMinc and #FoilAllTheThings to see the latest foiled goodness.