Far be it from me to tell you how to decorate your home – but if you don't have something of the gold-metallic-sparkly variety dressing up or walls or desk…well…we're gonna have to change that. Stat. Lucky for you, there is no shame in my game. I will foil all the things and then dig up more things. Then I might come to your house and steal some stuff to foil. Not really, but you see what I mean, right?
This Heidi Swapp Minc Foil Applicator is getting a serious workout in my house. I'm waiting for smoke to come pouring from it, but it's still plugging away…or should I say, foiling away. It's not a cheap machine. It rings in at about $100, with another $10 or bucks for each of the foils and premade foilable supplies. But here's the thing…this thing requires exactly zero crafty know-how. Zero. Donald Trump could use this machine. And while, I can't be certain that he is completely un-crafty, something tells me he struggles in the DIY department or else he would surely do something with that hair. So if you make the investment, you can be sure that many easy, showstopper projects are in your future. Hell, go in with a friend on one and you guys can Minc-ify the whole doggone neighorhood.
Today's project is a testament to the ease of the Minc…and better yet, it uses up the scraps from your previous Minc projects.
Here's what you'll need to make these pretty prints: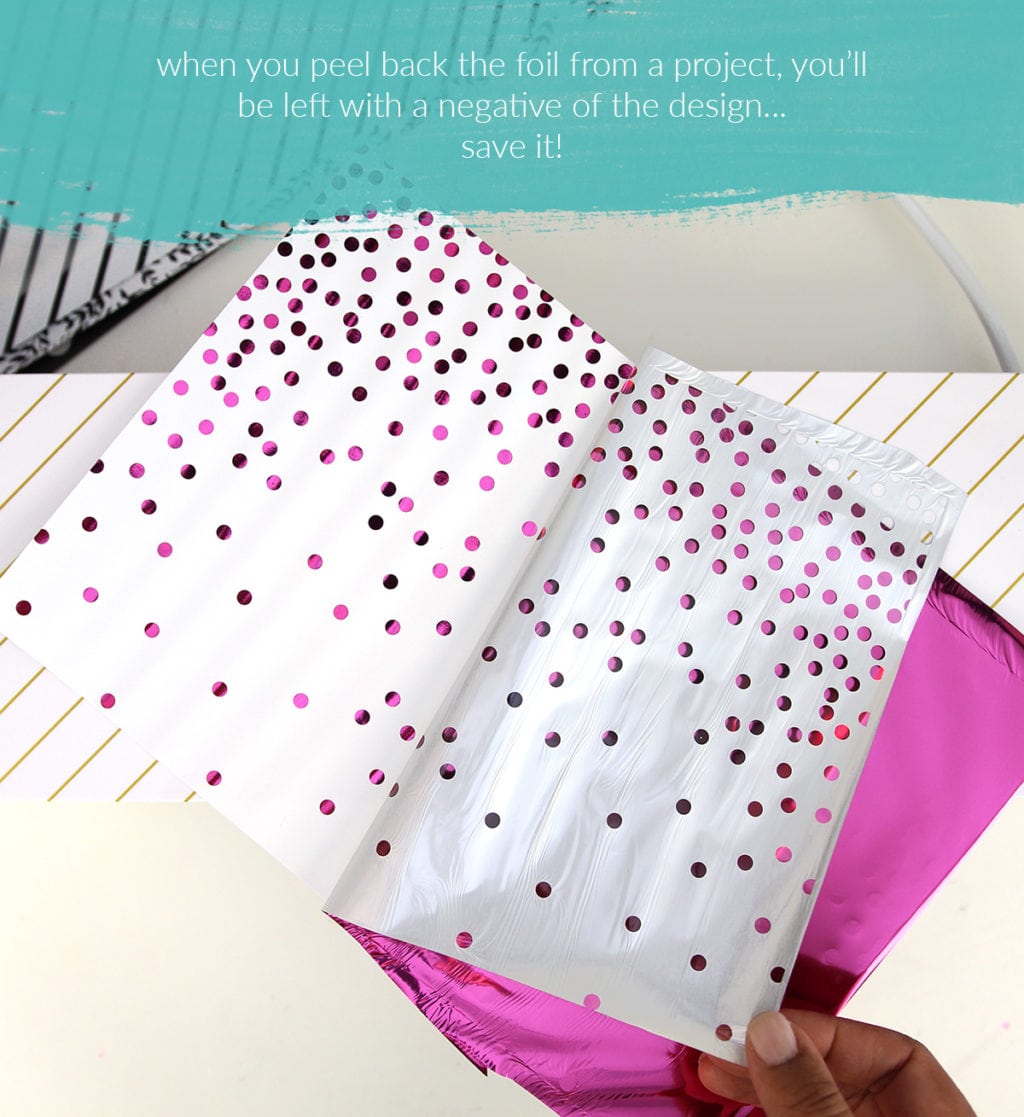 If you checked out the last Minc post you may have noticed that when you peel back a foiled design, you're left with a negative pattern in the foil. You definitely want to save this! It's just waiting to be framed.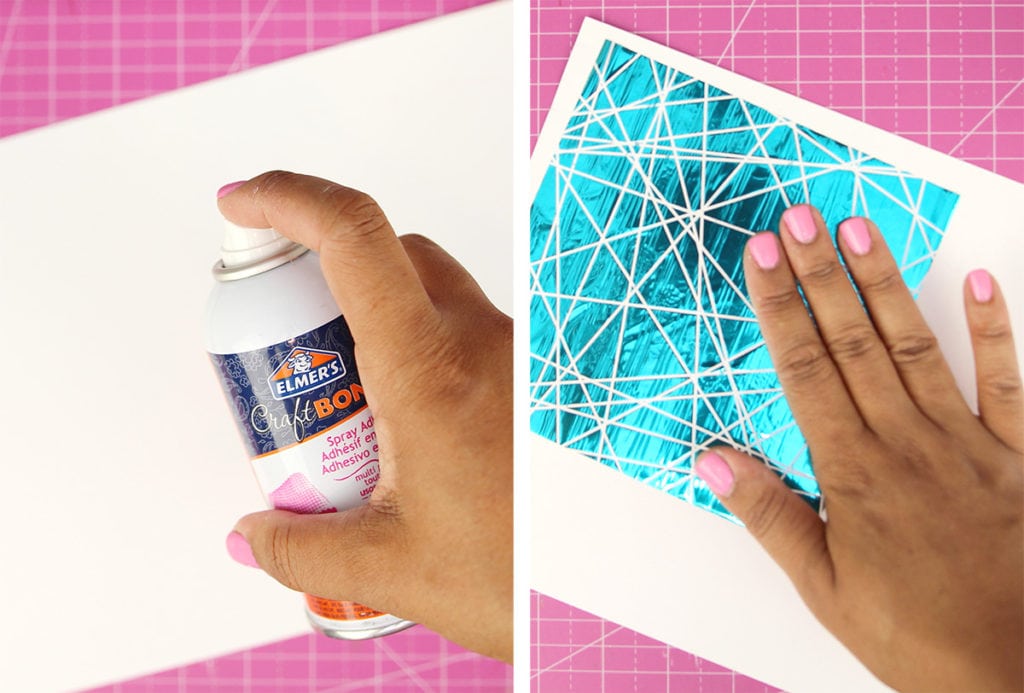 Trim the foil down to fit the opening of your frame
Spray a bit of adhesive onto white cardstock
Smooth the foil into place, then trim the excess white cardstock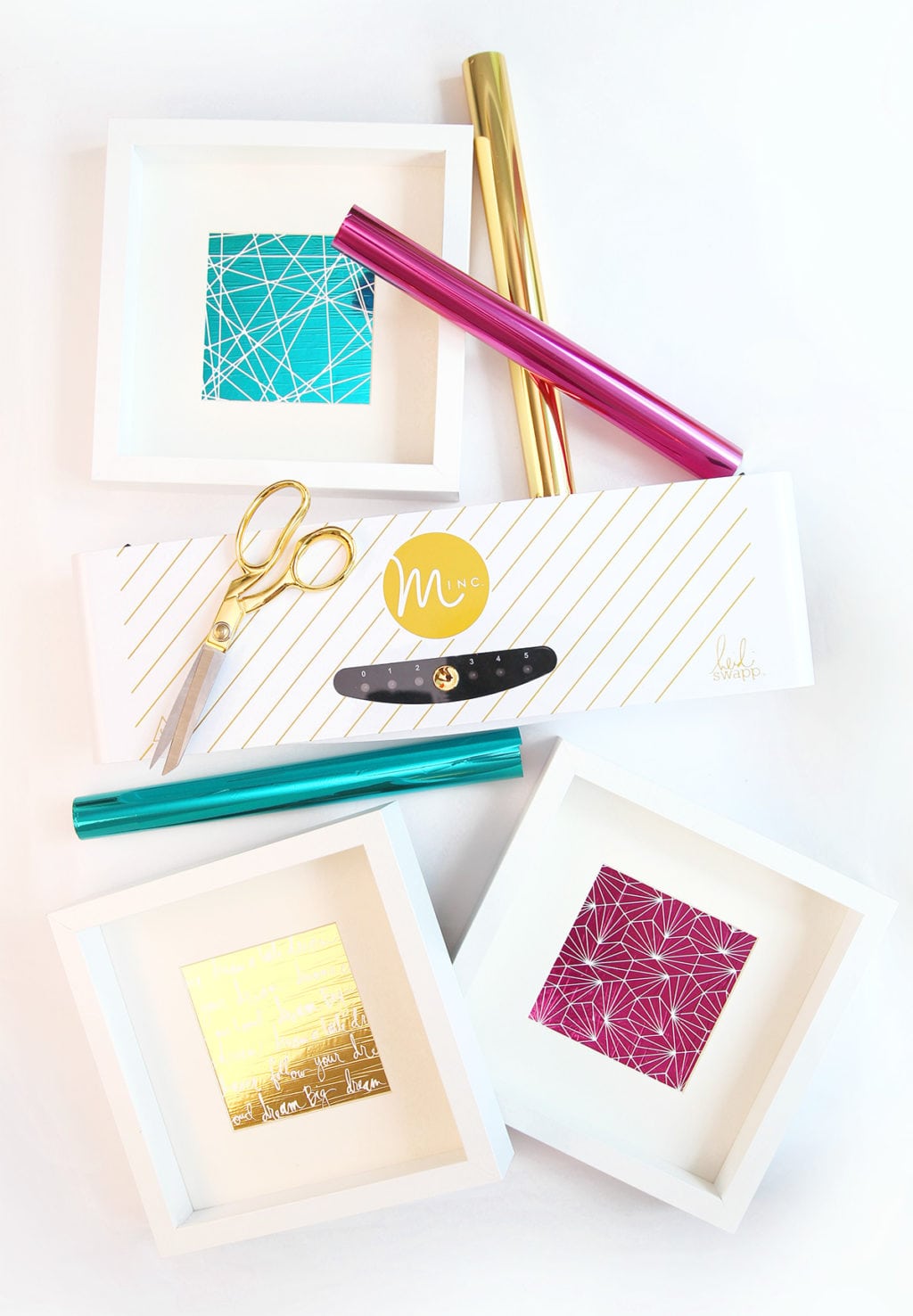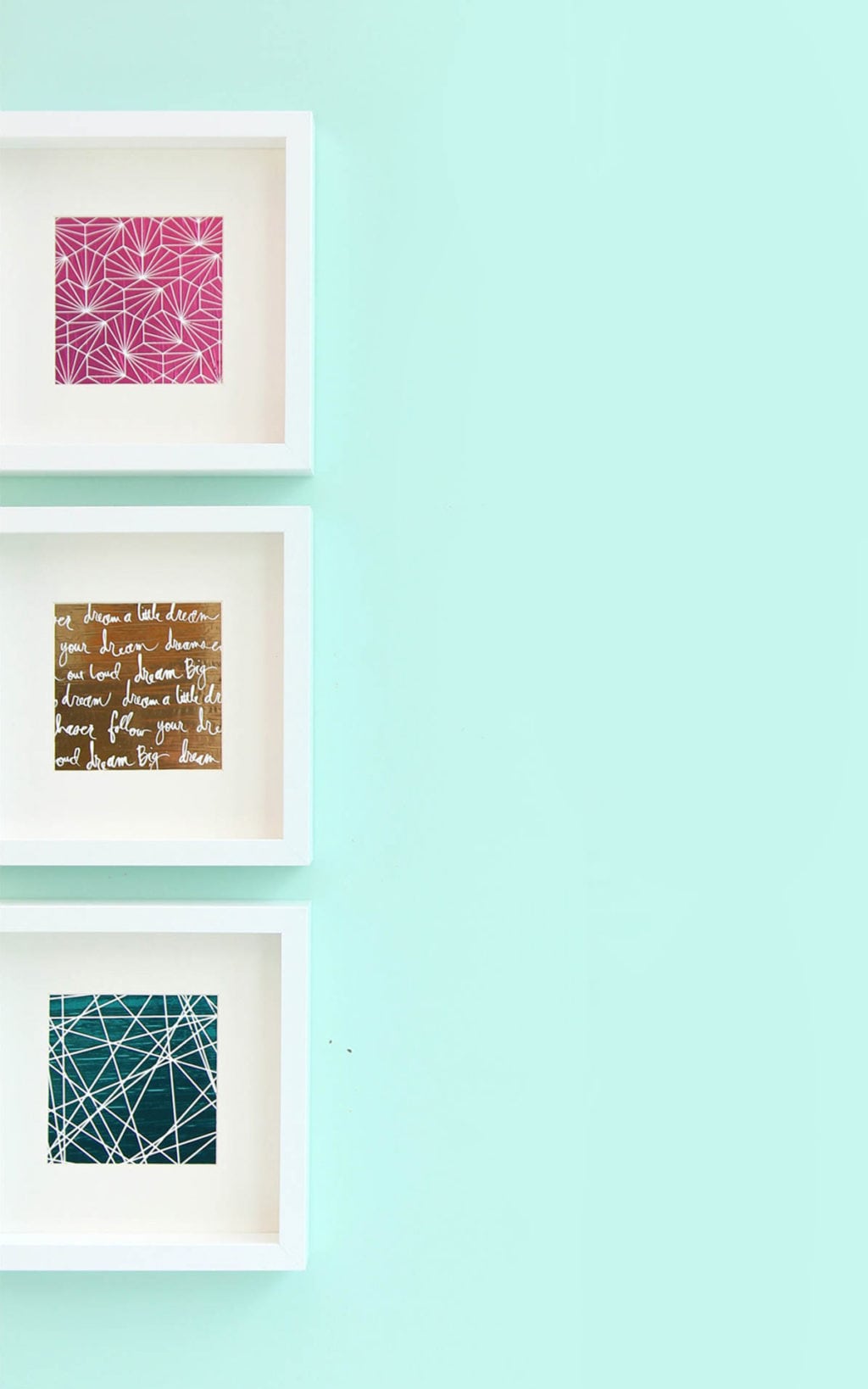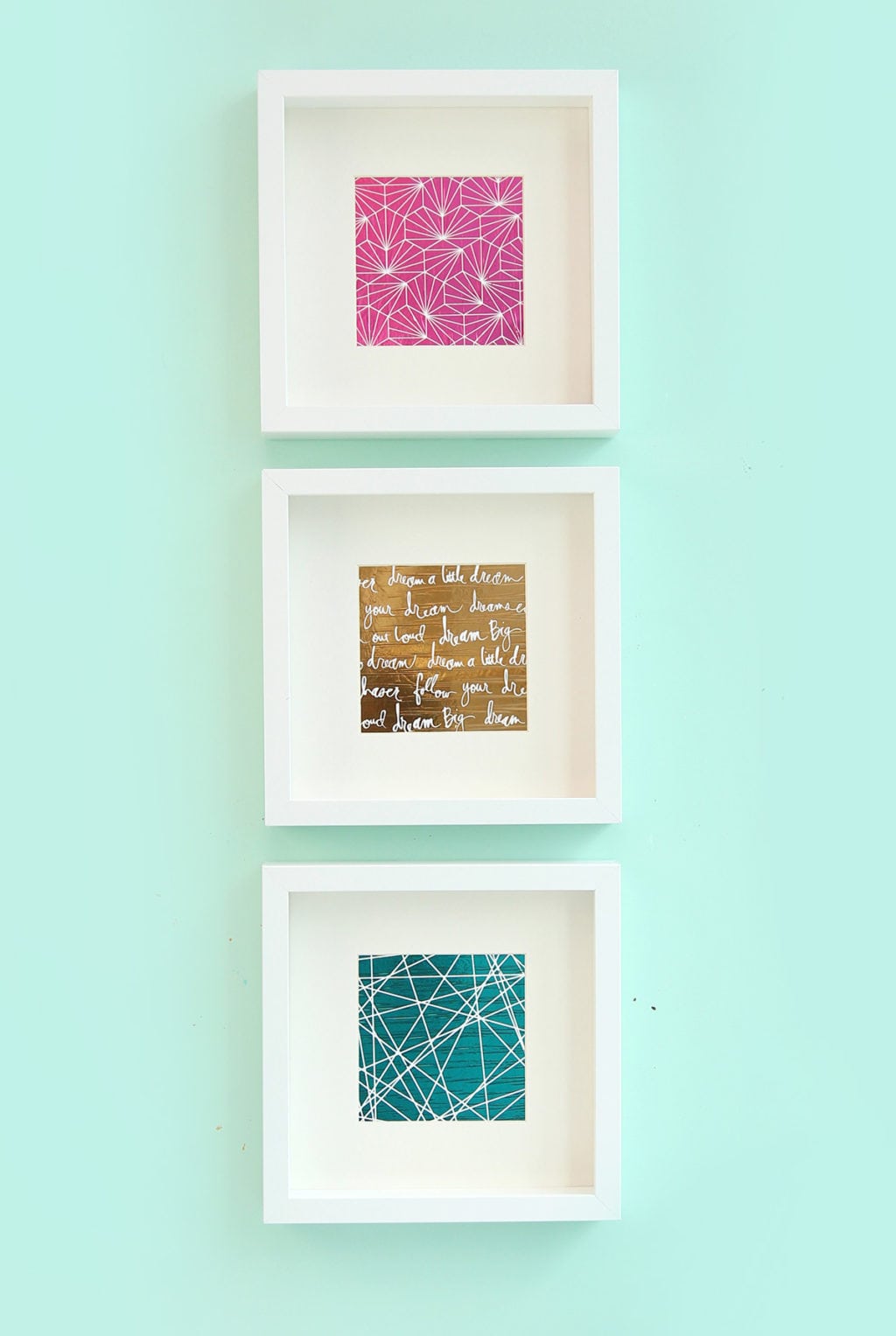 If you're going to be foiling, this project makes so much sense! No need to waste all that pretty foil, right? You can frame just one or go for a trio like I did. The prints available in the Minc Signature Paper Pack are very geometric and trendy, while the 5th Ave. pack have more of a hand drawn quality.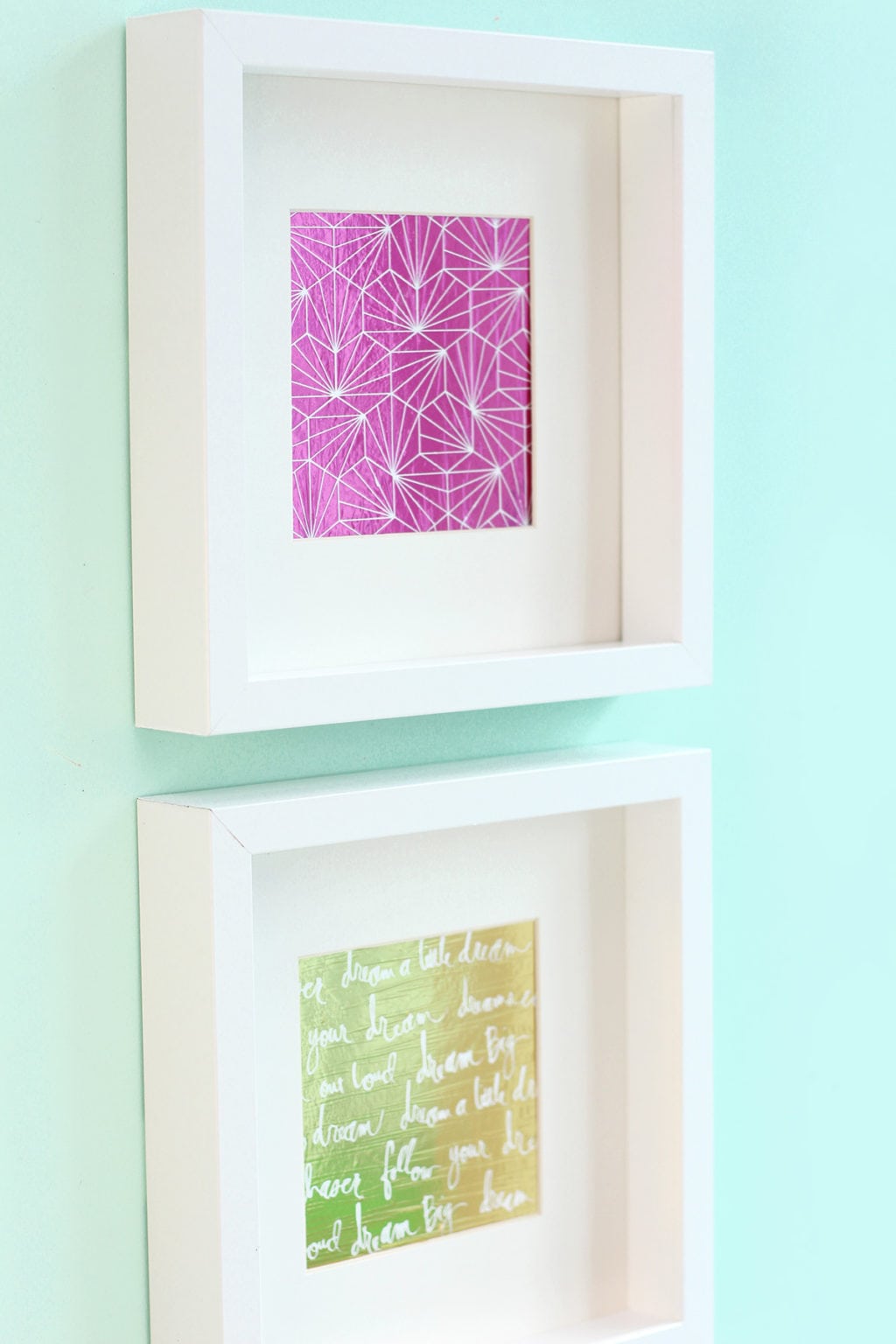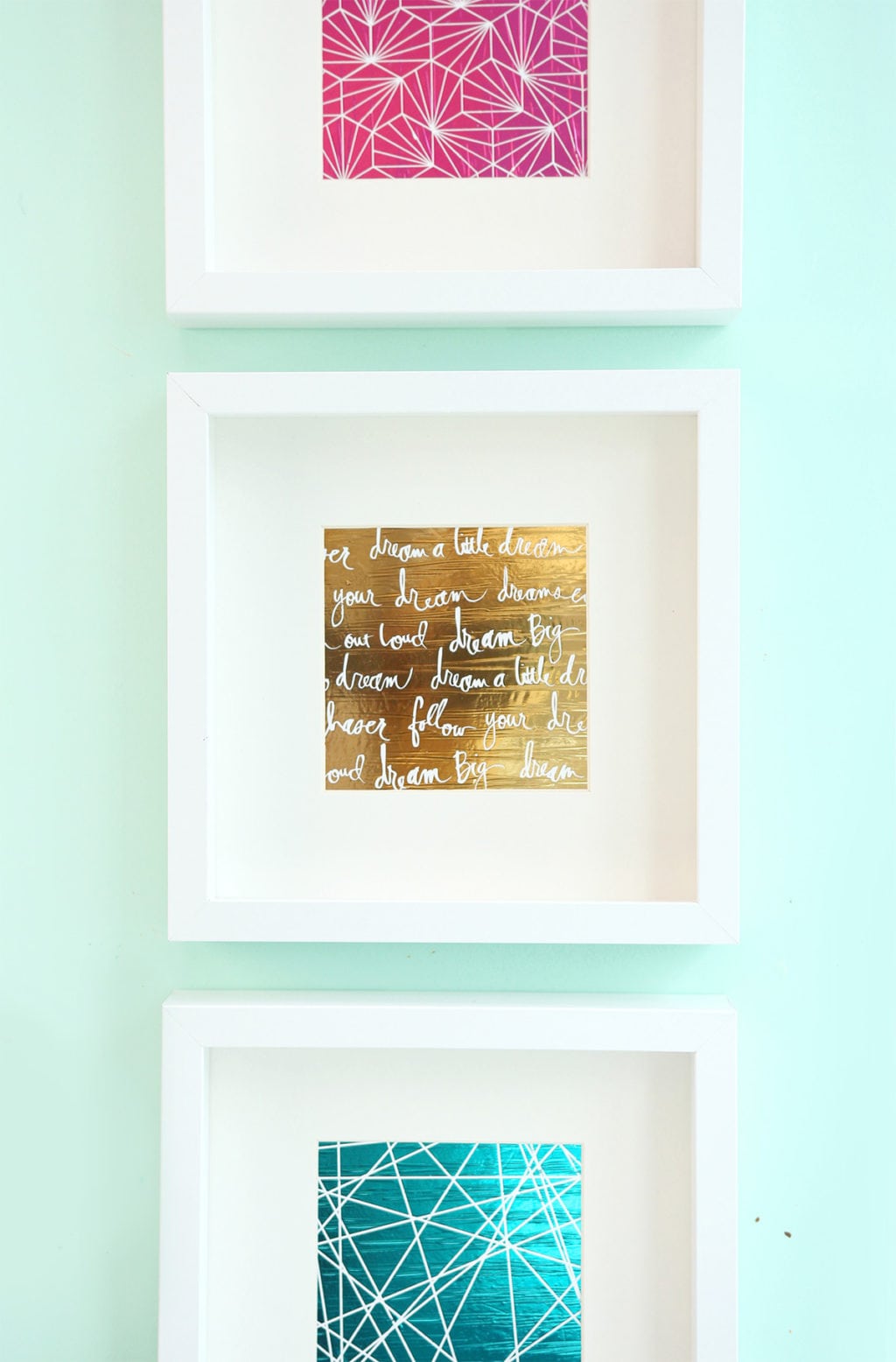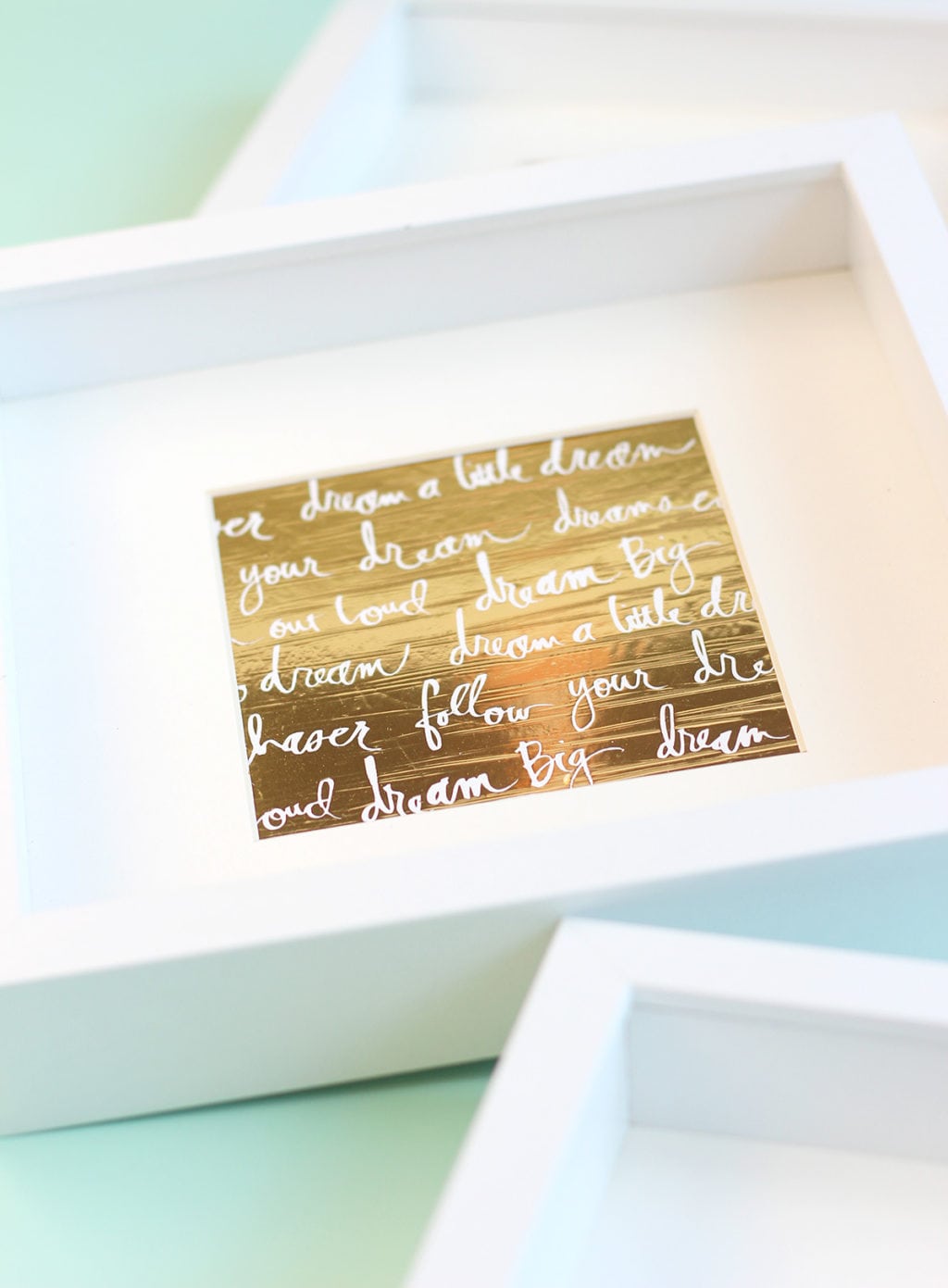 If you need a little more foiling in your day make sure you're following Damask Love and Heidi Swapp on Instagram. Cause me and Heidi? We be foilin'.