Candy will get you killed in this house. Not like killed, killed. But serious injury is very much within the realm of possibilities.  Suffice it to say, there have been some heated exchanges over the last peach ring. And I'm not even kidding you right now. You would think that we didn't live in a major metropolitan city with a Walgreens on every corner shilling peach rings for a whopping 2 for $1. But alas, eat the last peach ring in this house, and you will find yourself with an enemy. Or at least a venomous side eye.
The only way to make candy last is to make it completely inedible. If I have candy that I need for a photoshoot, I've been known to spray it with Windex and put a sign on top that says "These have been poisoned." Andrew knows that he should stay away, lest we make a midnight trip to the emergency room. The other way to preserve candy around here is to put it in a frame. It's a lot prettier than spraying it with Windex. And no one goes to the hospital. A win, win.
Framed candy adds color and creativity to any space, but I especially think it's fun for the kitchen, playroom or office. In the spirit of National Candy Month, I'm gonna show you just how easy this is. Next time you pass a candy shop, buy a view different varieties and pop em into a cheap frame. Let me show you how it's done: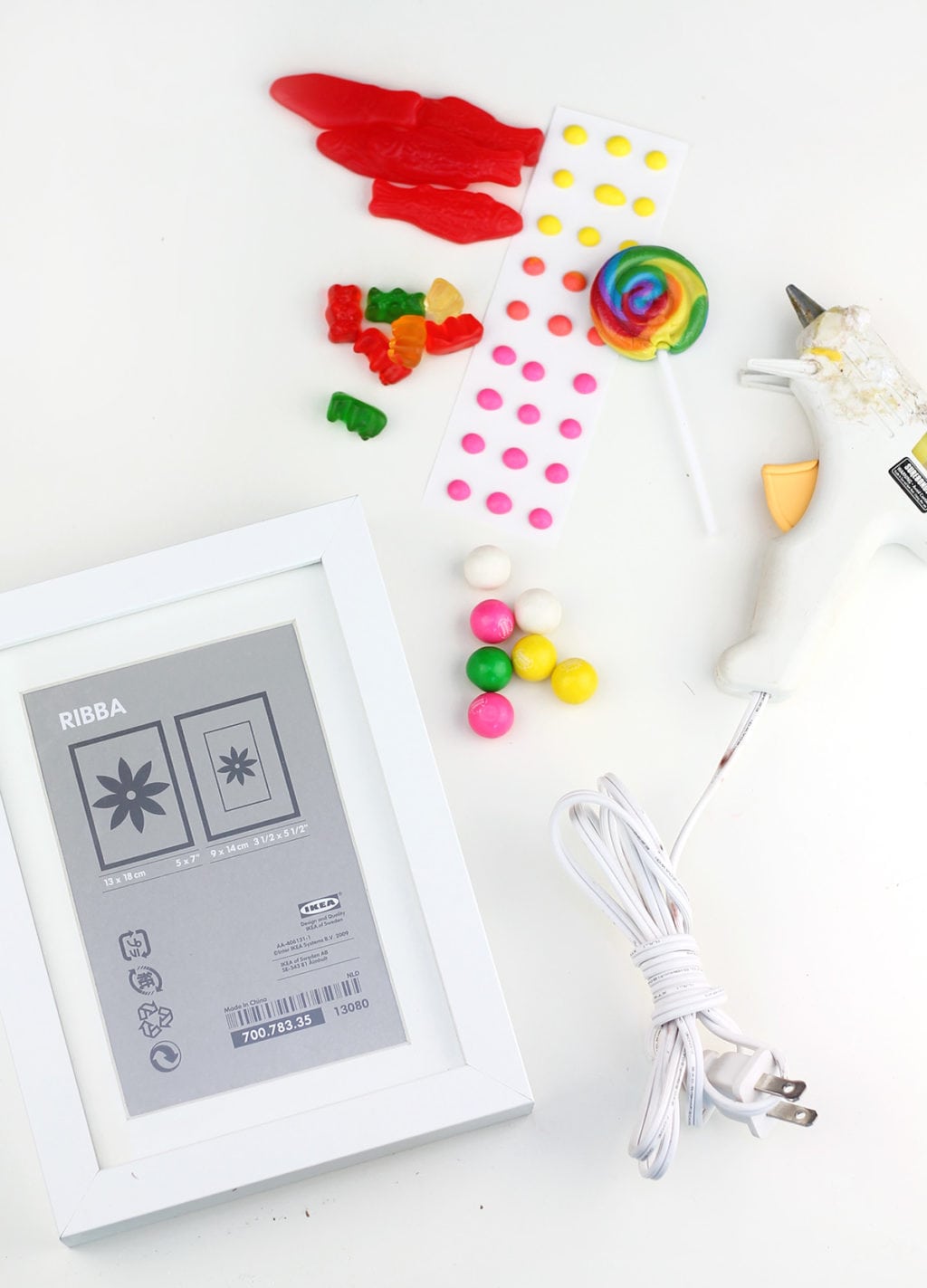 You will need:
Candy. I took a trip to Dylan's Candy Shop on Lincoln Road to pick up a bunch of different candies including gummi bears, lollipops, peppermint sticks, orange slices, candy buttons, Swedish fish and gumballs.
An inexpensive frame like the Ribba frame from Ikea (it's only $2.99!)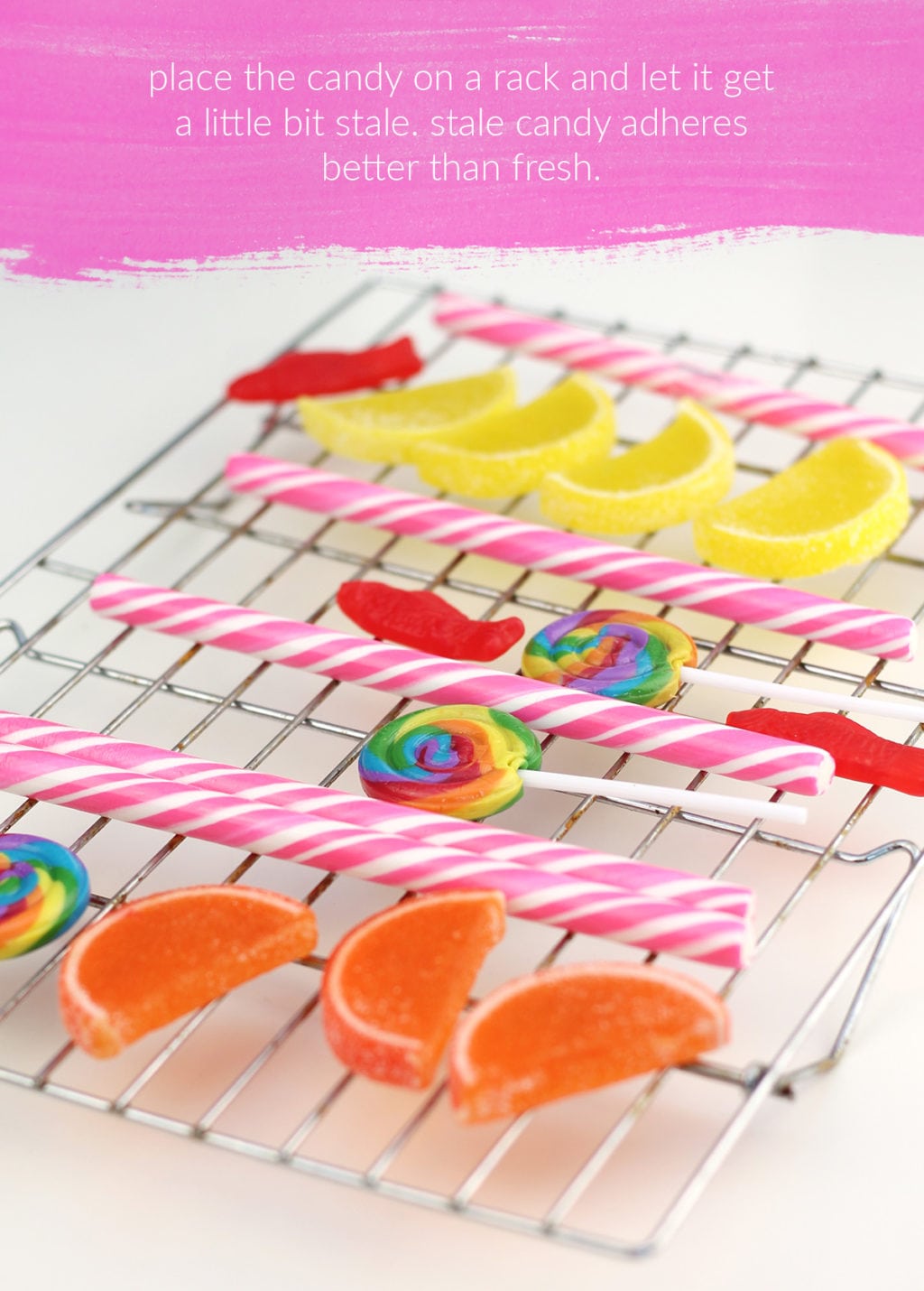 What you do:
Let your candy get a little bit stale. I placed mine on a rack for a couple of days and hid them from Andrew so they didn't get munched on. This will dry it out a bit and make it less sticky when it's time to adhere.
Use the hot glue gun to adhere the candy to white cardstock.
Pop it into a frame and you're done! Told you it was easy.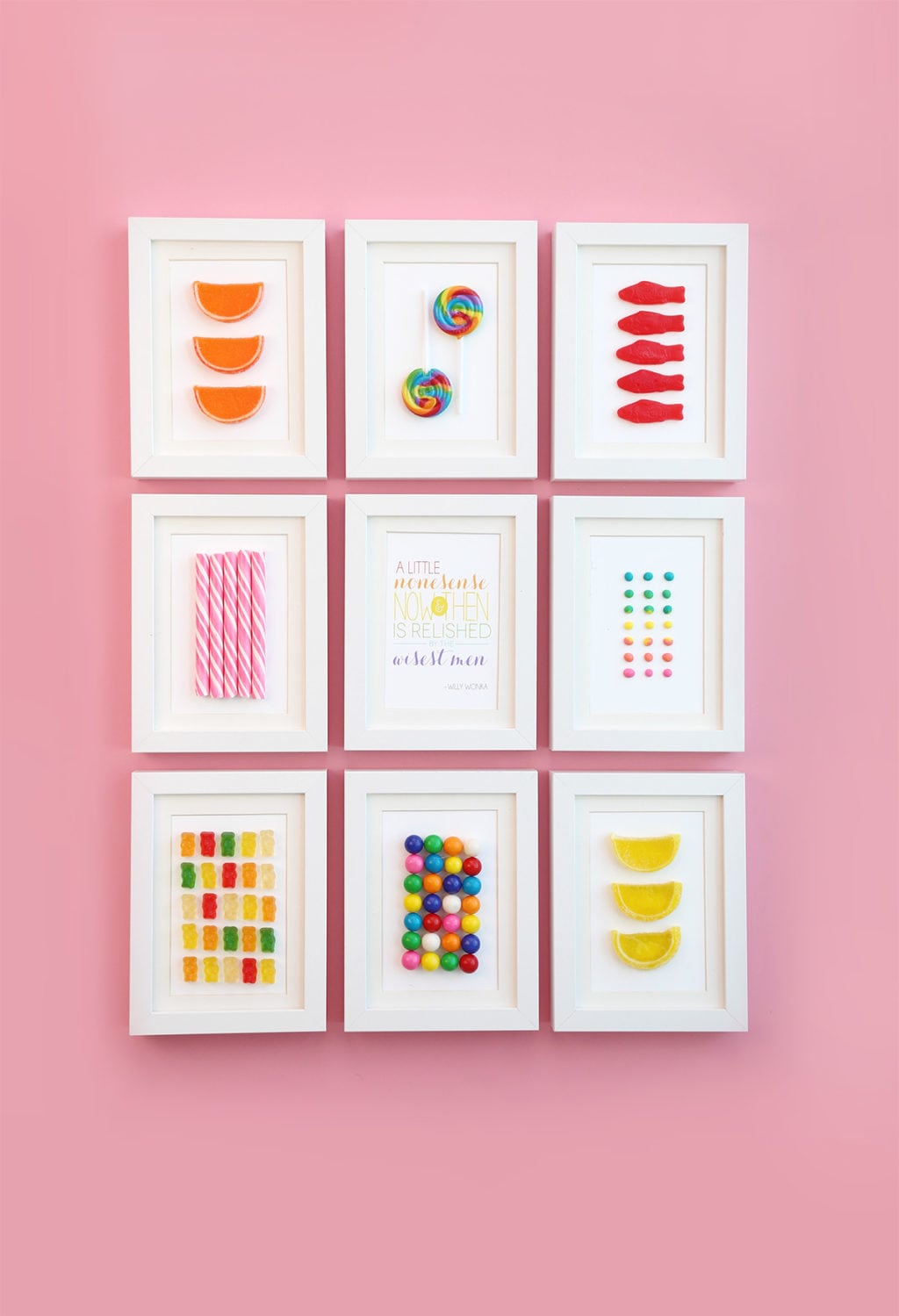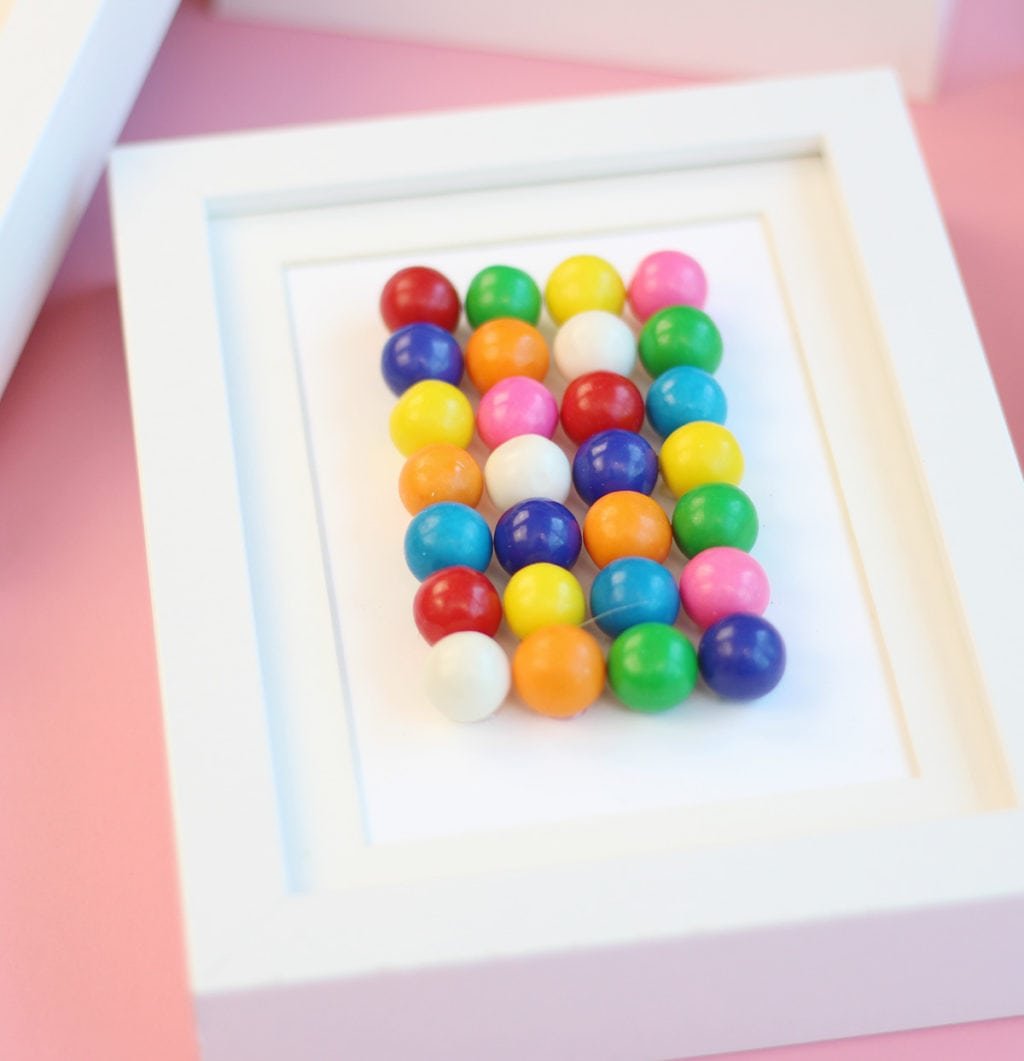 I laid my framed candies out in a 3×3 grid with the center frame showcasing a quote from one of my favorite movies in the history of everything: Willy Wonka & the Chocolate Factory. Not the Johnny Depp version. That one was hot garbage. The OG Willy Wonka. Gene Wilder. Good day, sir. I said, good day!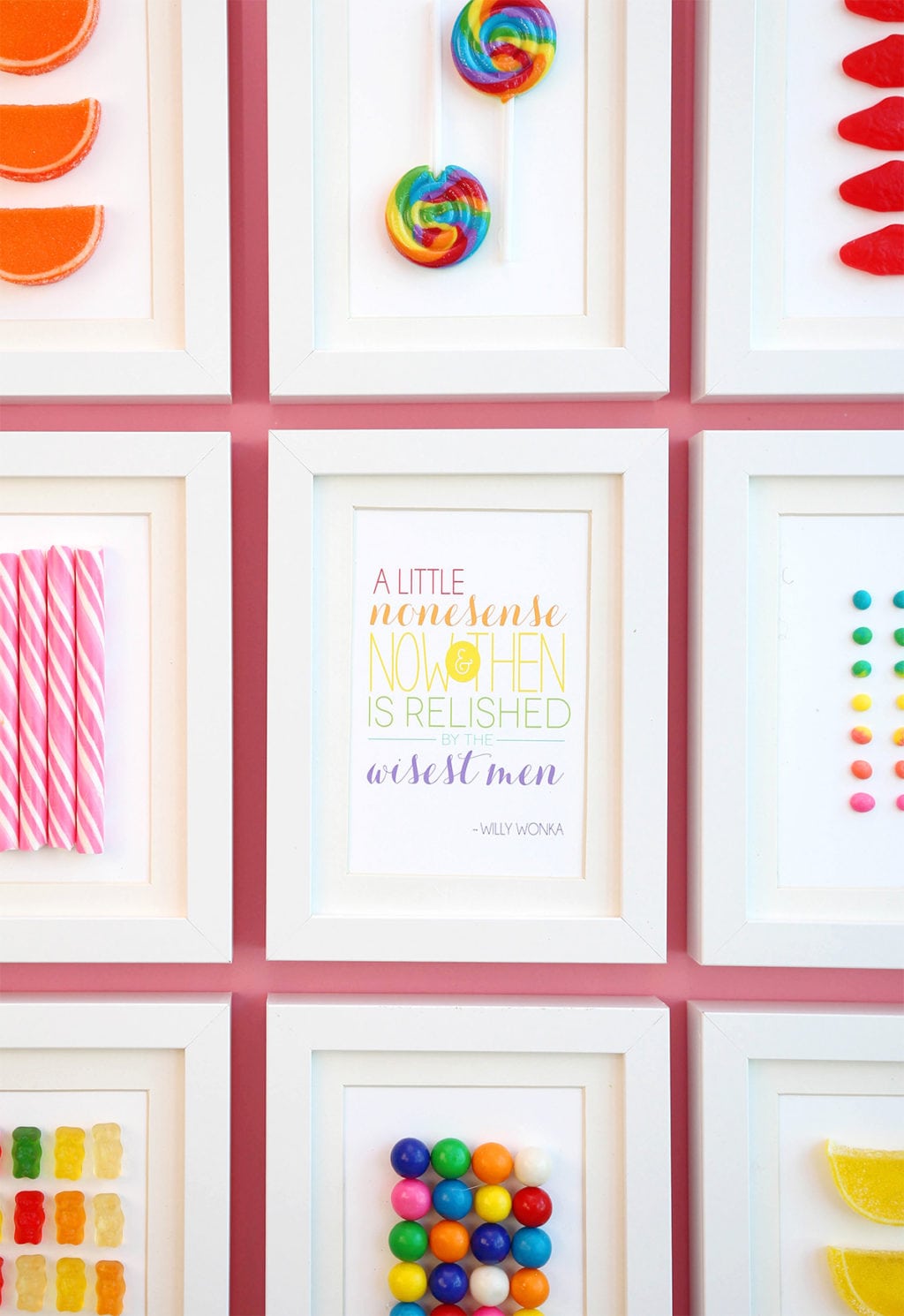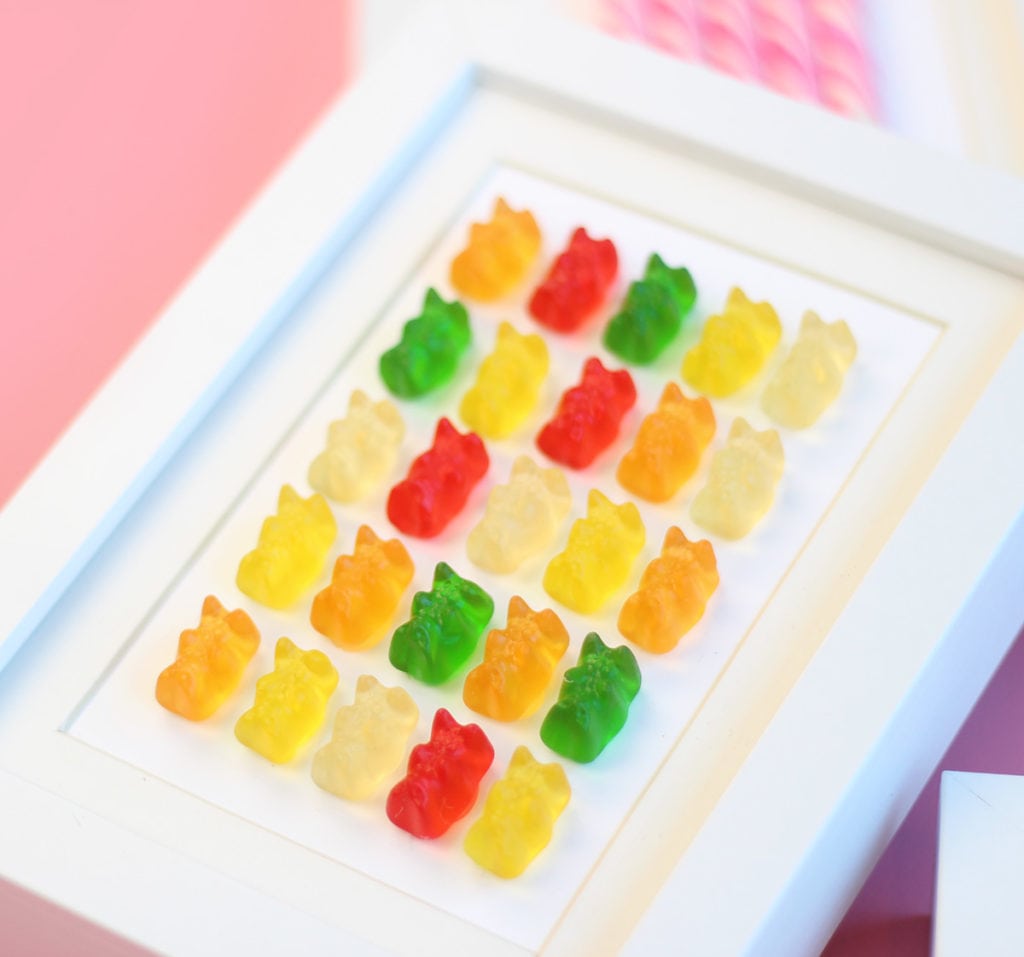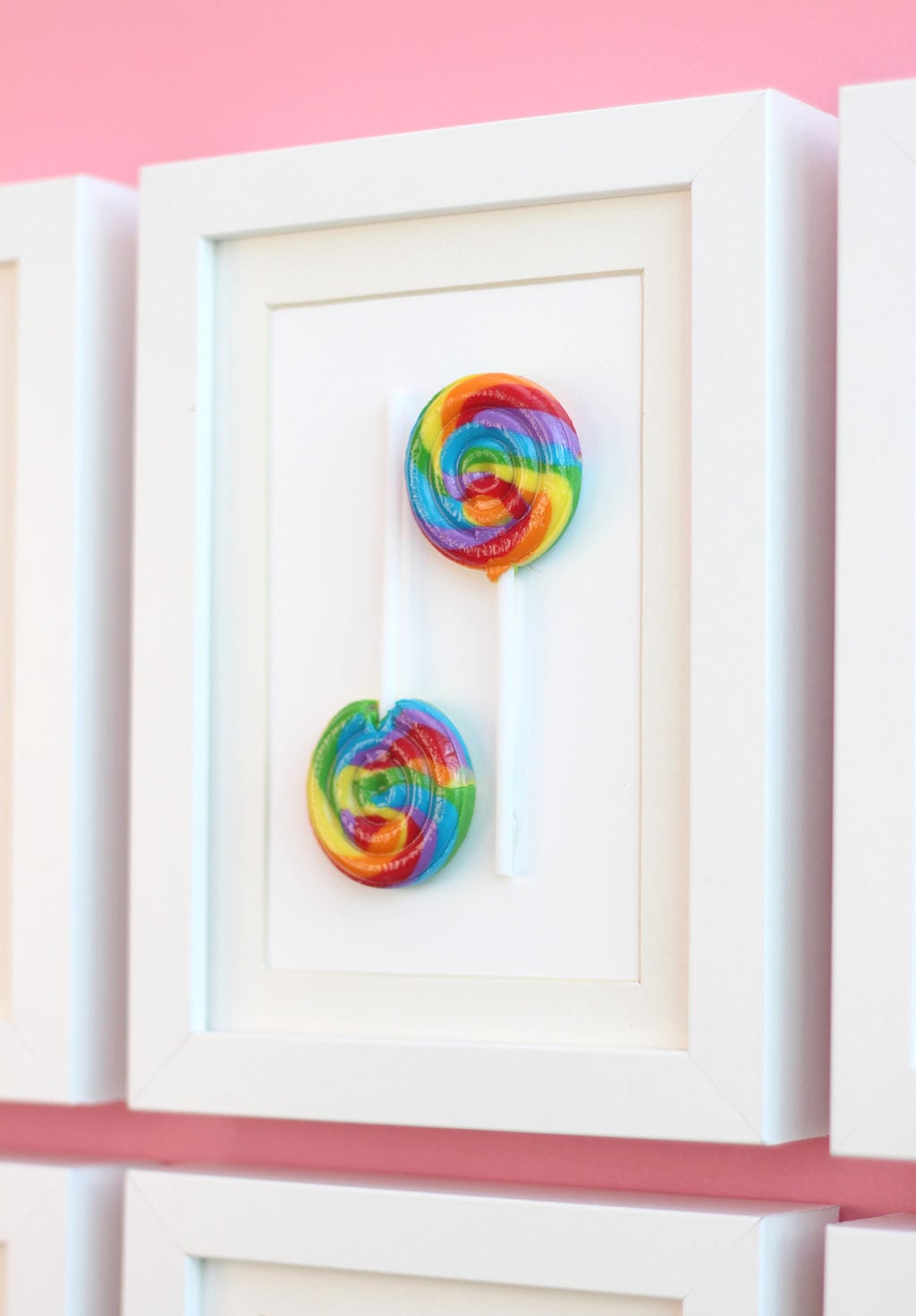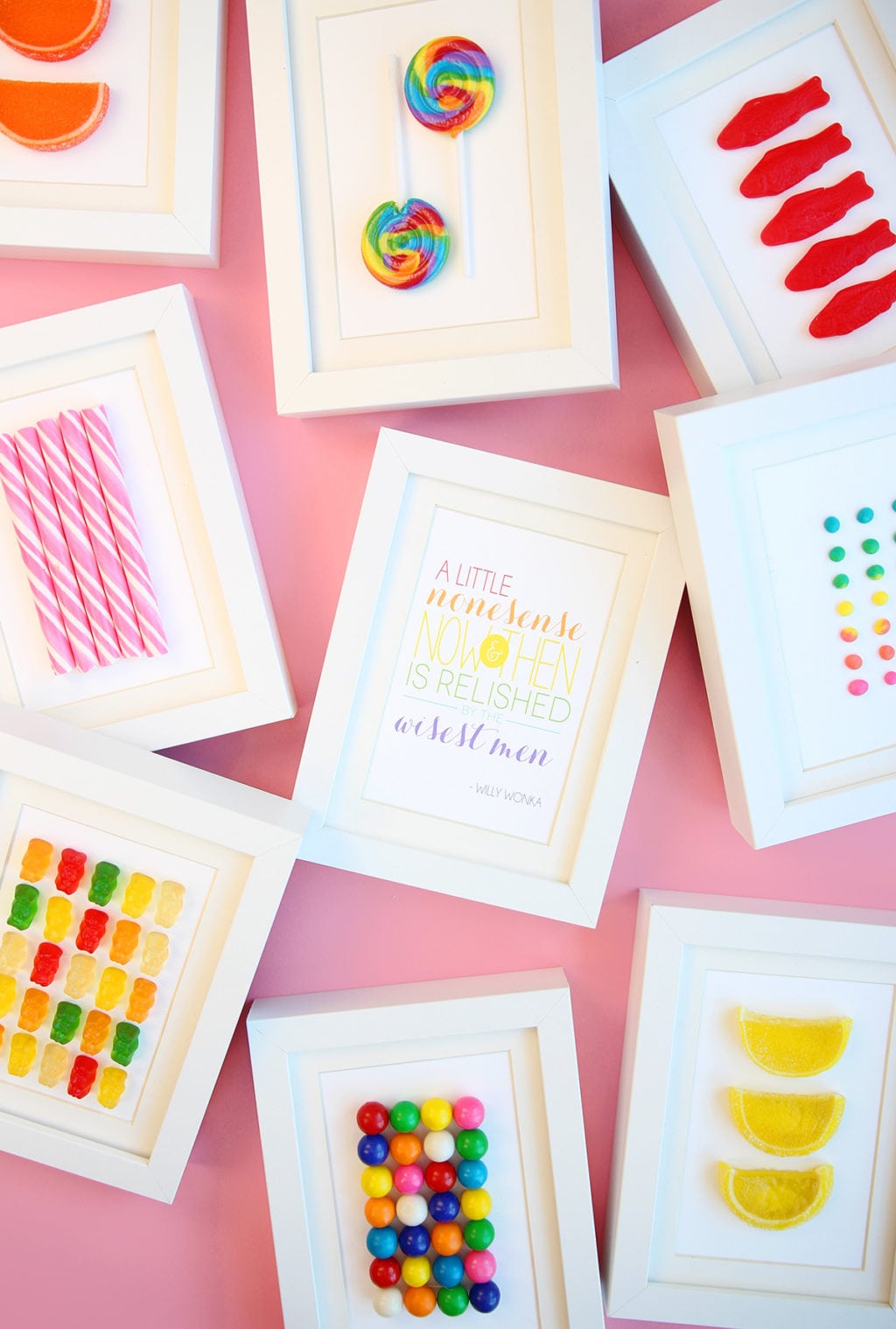 If candy isn't your thing, well, I wish I could tell you that this would work with vegetables, but it won't. Candy is the way to go, friends. But then again, candy is always the way to go? If you were gonna frame your favorite candy – what would it be?!