I've reached the point in my foiling obsession where I will try to foil absolutely anything. It started with paper. Paper pinwheels. Paper notebooks. Paper calendars. Now I've graduated to the "how many things can I put through my Minc before it starts smoking." Well – good news is that this sucker is still plugging along and I now have a set of leather gift tags to prove it. Yes. You heard me. Leather. Try putting leather through a regular ol' laminator. That the thing will go up in flames. The Minc can do it. The Minc can do anything. Minc for president!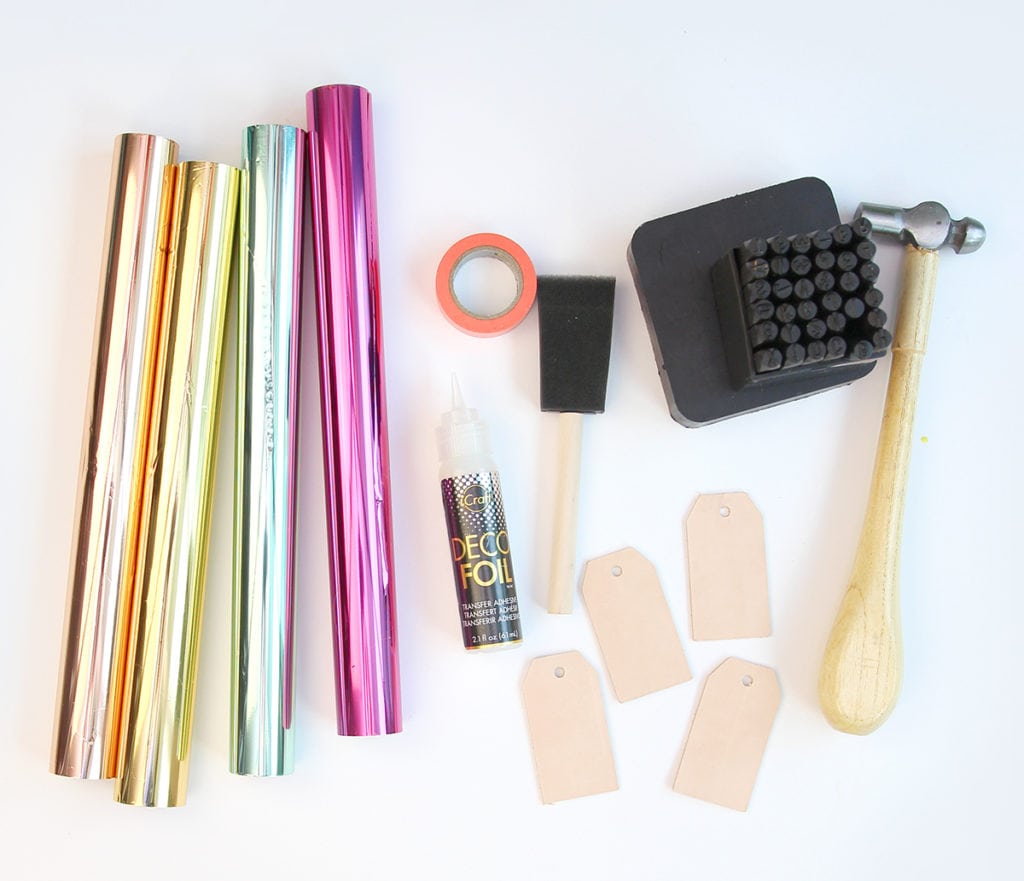 What you need: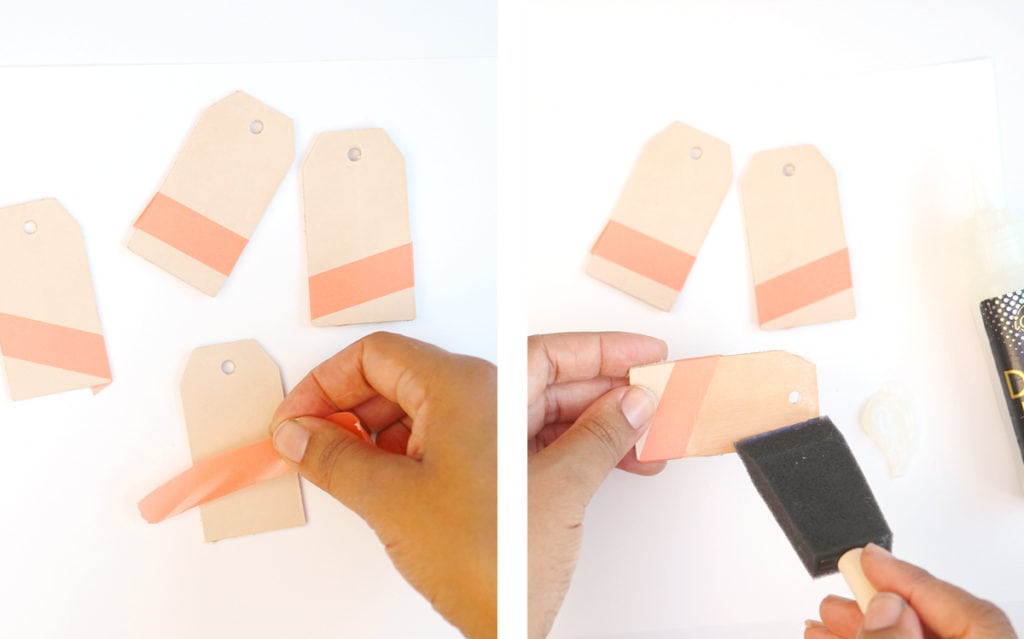 Place washi tape onto leather tags
Use foam brush to apply a thin layer of the transfer adhesive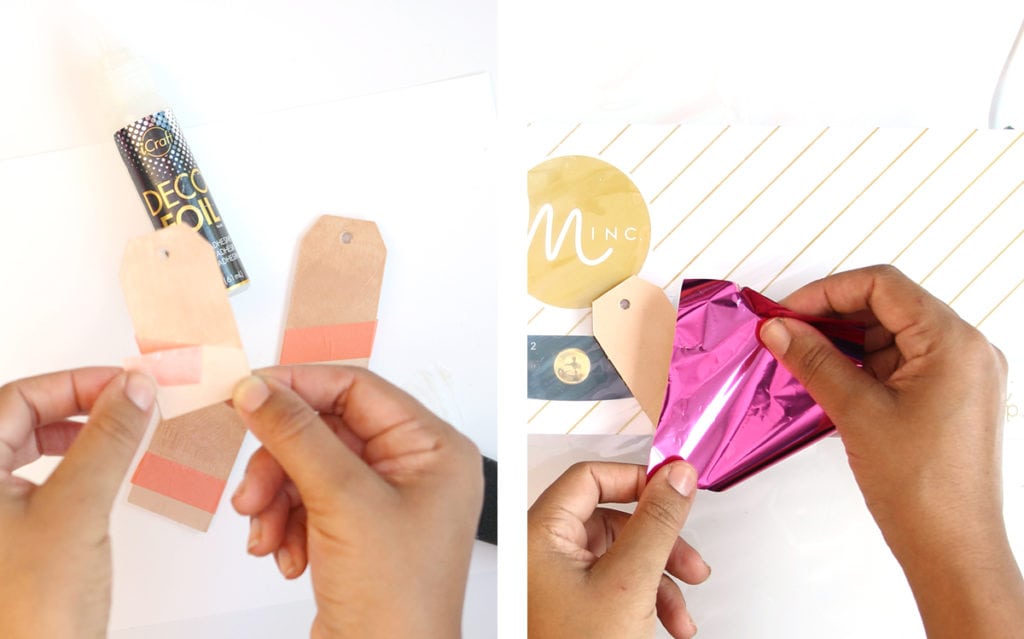 Peel back the washi tape then allow the transfer adhesive to dry for about 30-60 minutes. It will still be tacky to the touch.
Place a piece of foil onto the leather tag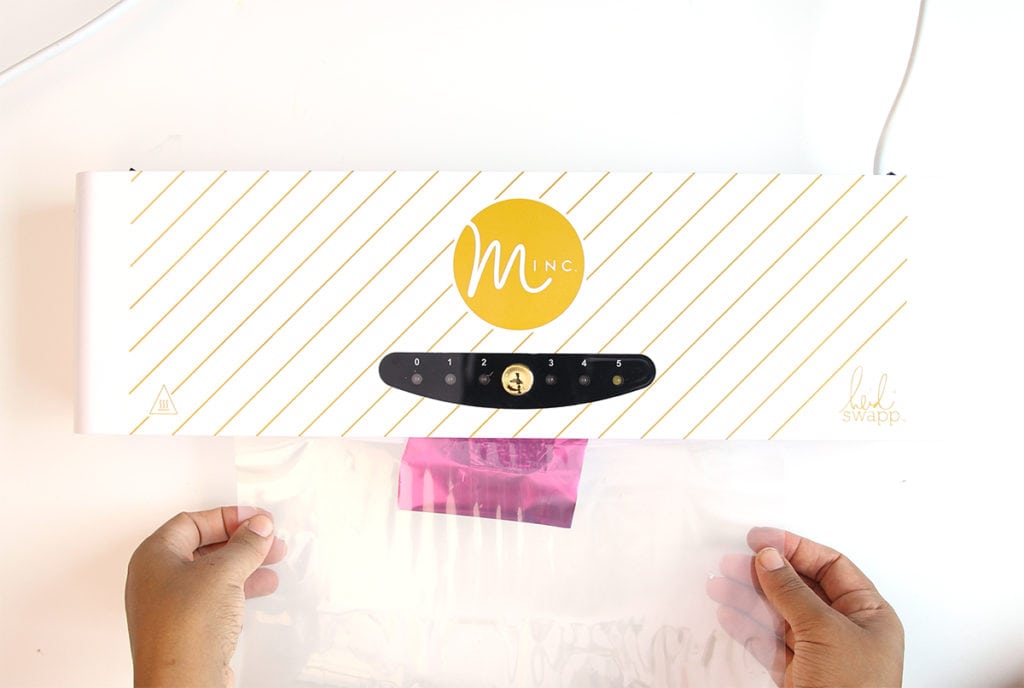 With the Minc setting on "5" place the foil and tag into a folder and run through the machine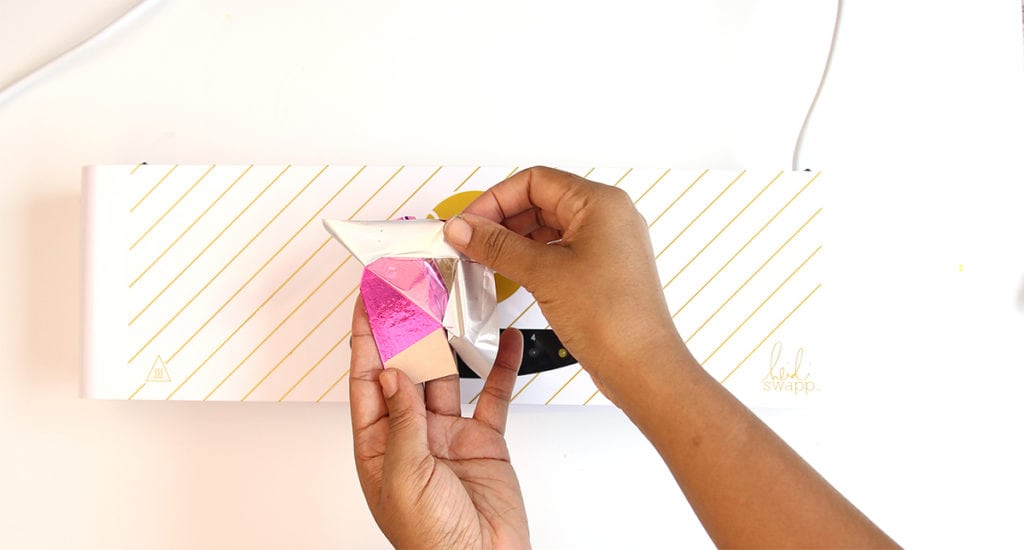 Remove the foil and tag from the folder and peel back the foil.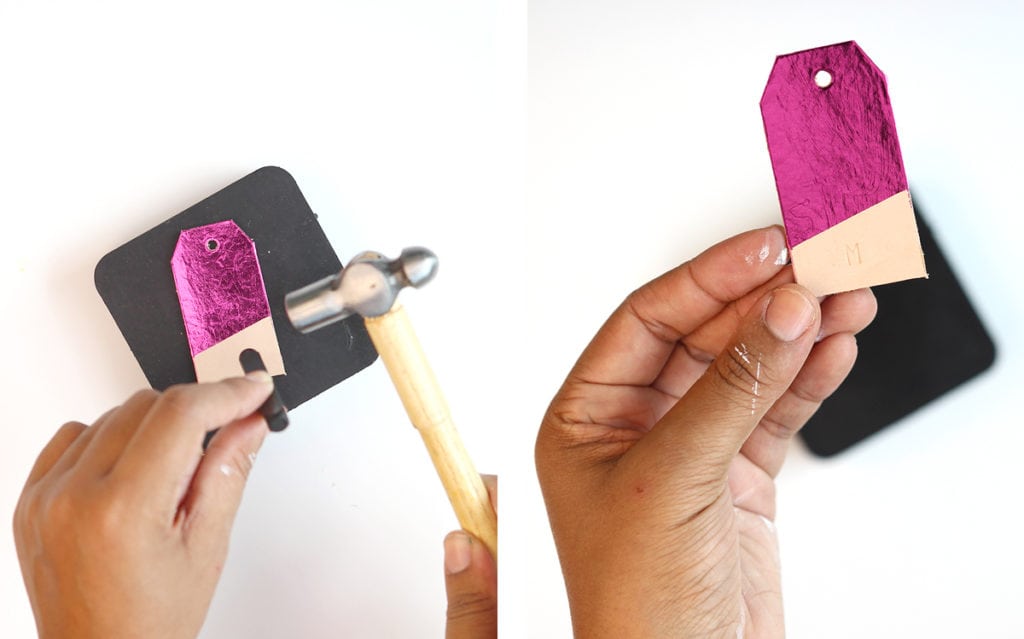 Use the metal stamping kit to add a name or monogram to the bottom of the tag.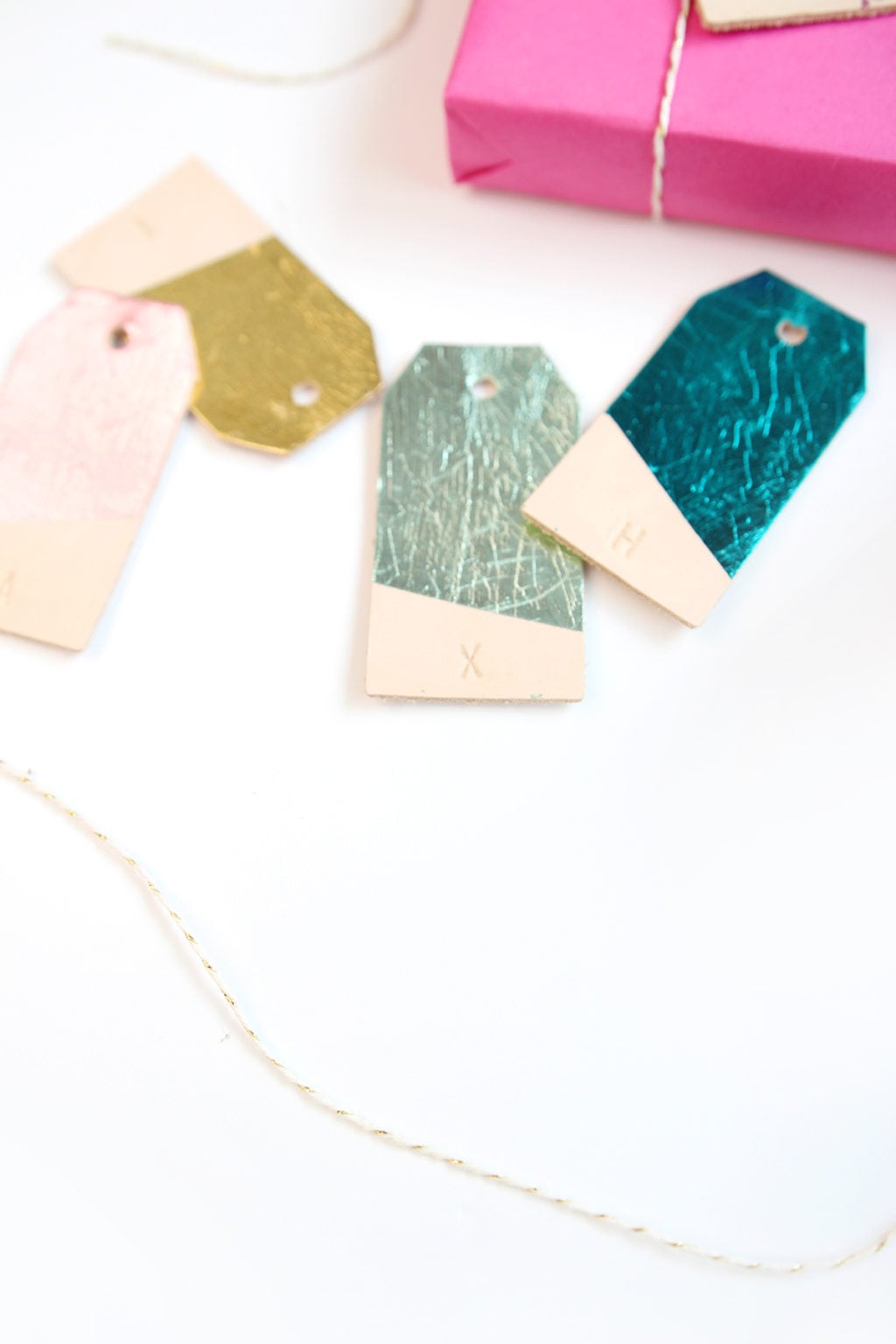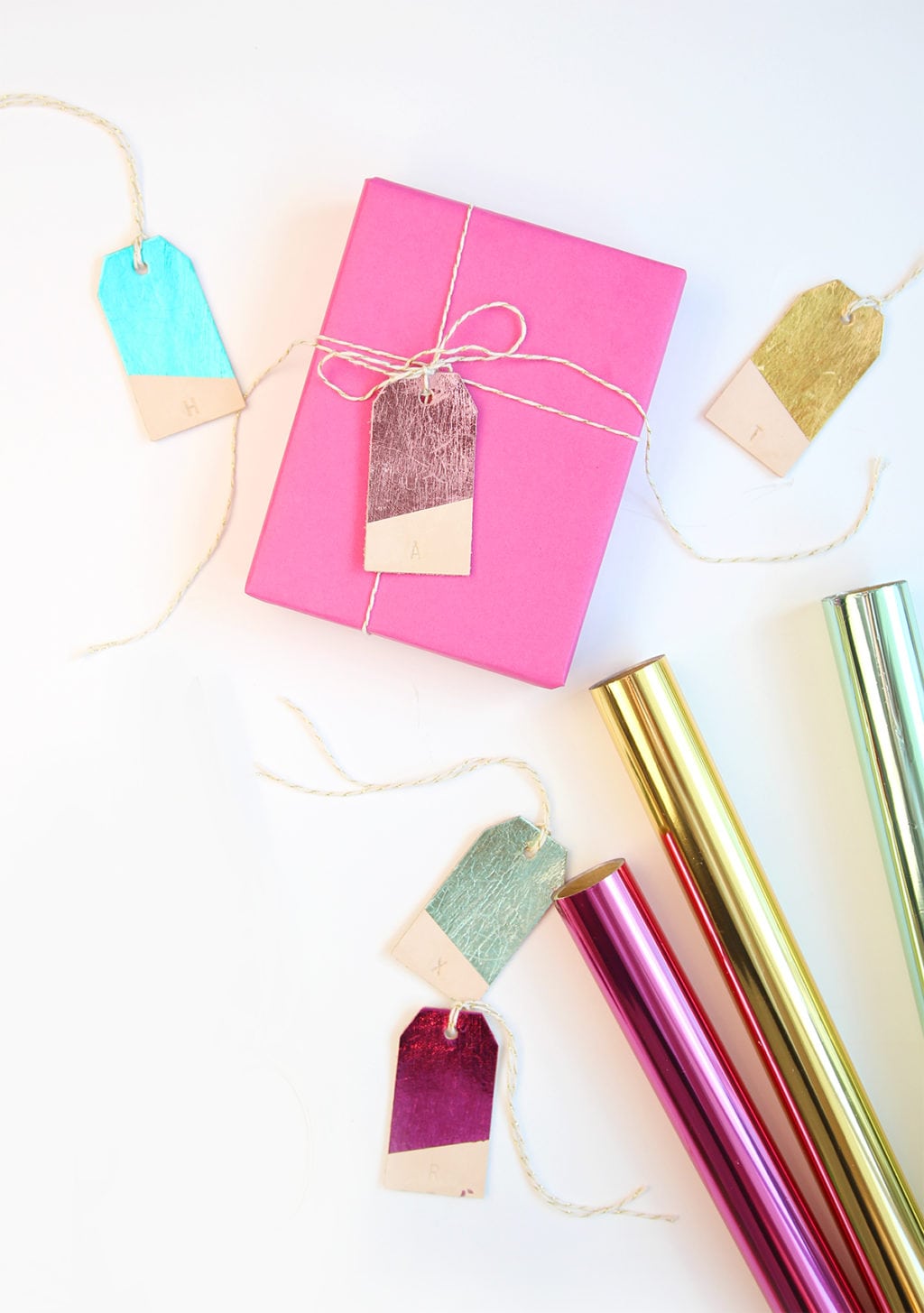 Go ahead and get to Minc-ing…or just file this one away for all the holiday gifts you'll be wrapping. I promise you will be the coolest kid in town with your leather gift tags. I promise.