Yo. Listen up. Lend me your ear…or, I guess lend me your eyeballs because today's DIY is my favorite in the history of the world. Yes, you heard me. The history of the world. Better than that whole "walking on the moon" thing. Better than that time Janet flashed her boob. This is better than the invention of Cherry Garcia…and that stuff is a damn classic.
If you have never made anything from Damask Love, please for the love of waffle cones, please make this one. It's too easy and it's such a show stopper. Oh – and it's cheap. It'll run you about ten bucks. Ten bucks friends. Ten bucks for a clutch that is made out of a placemat. Basically, you should make this for no other reason than you can tell all your friends that you made a purse out of a placemat. You'll immediately be the coolest person on earth.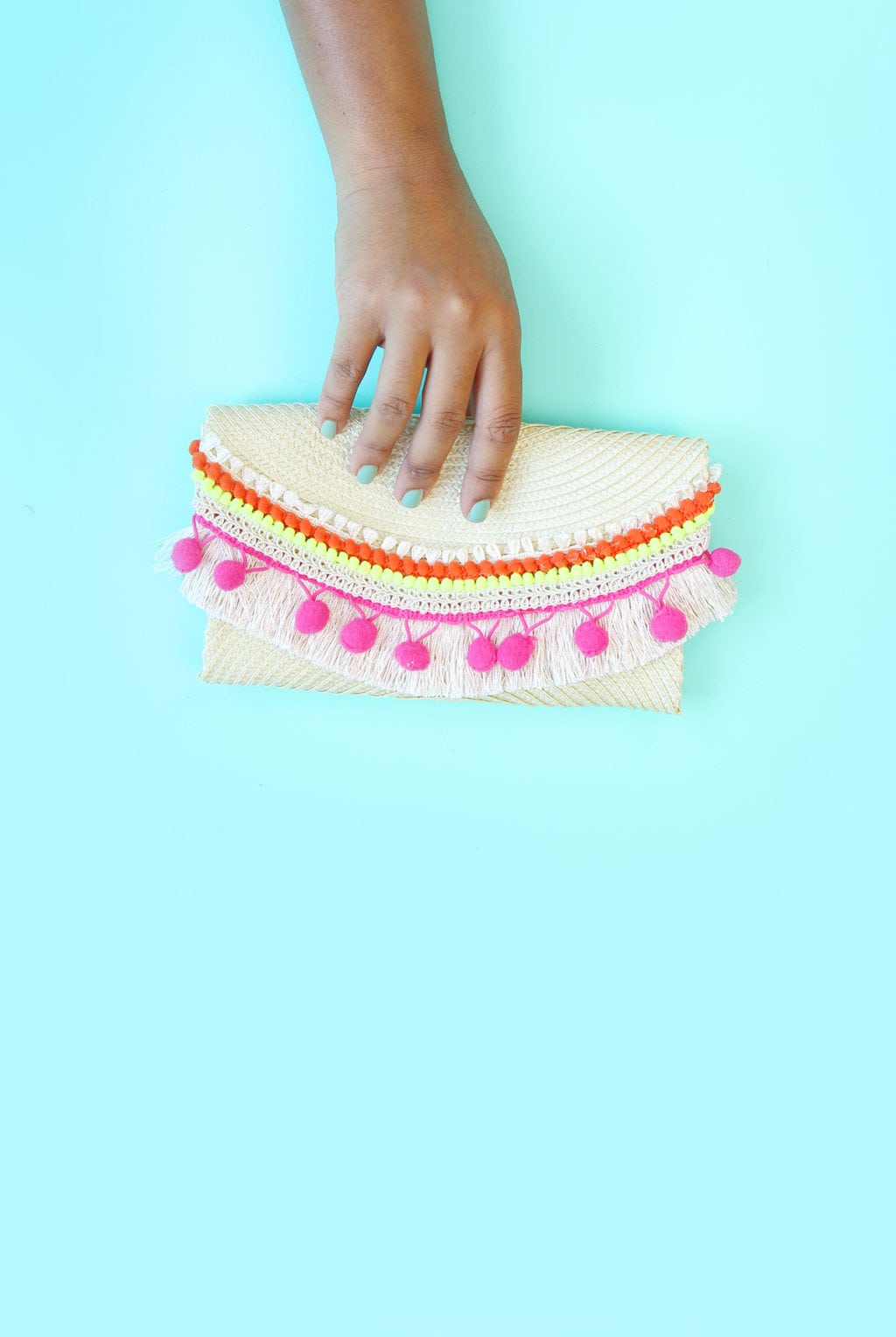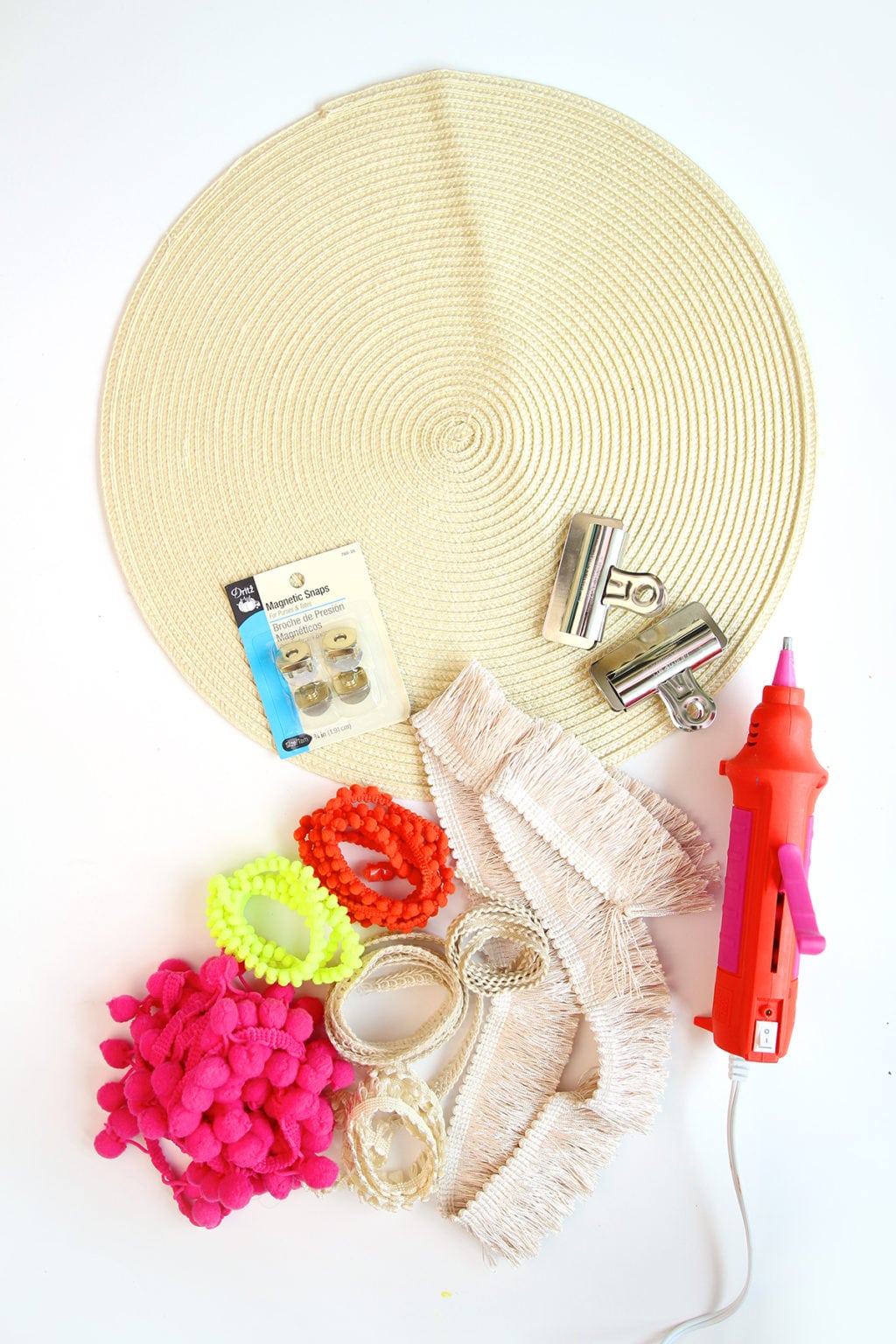 What you need:
Bull clips (binder clips or clothespins will also work).
assorted fringes and trimmings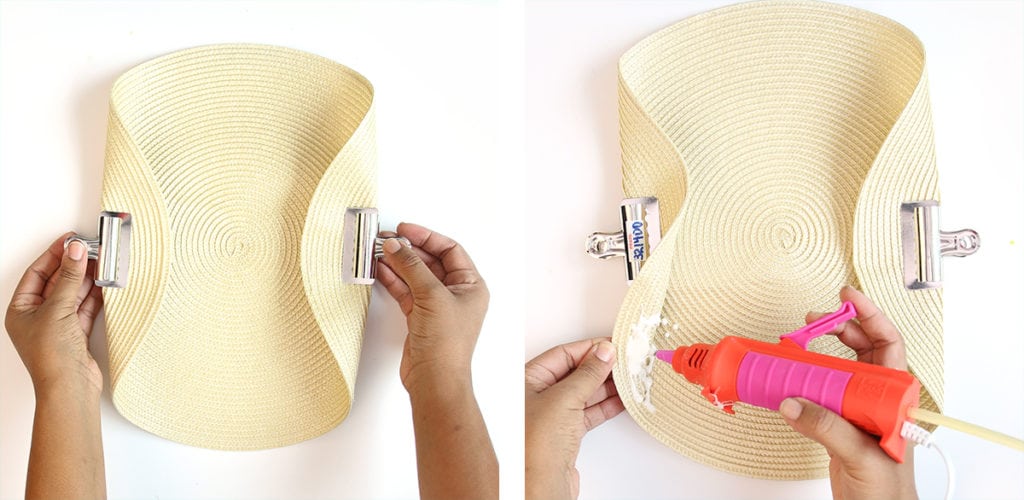 Fold in the sides of the placemat and clip down with bull clips
Squeeze a good amount of hot glue as shown…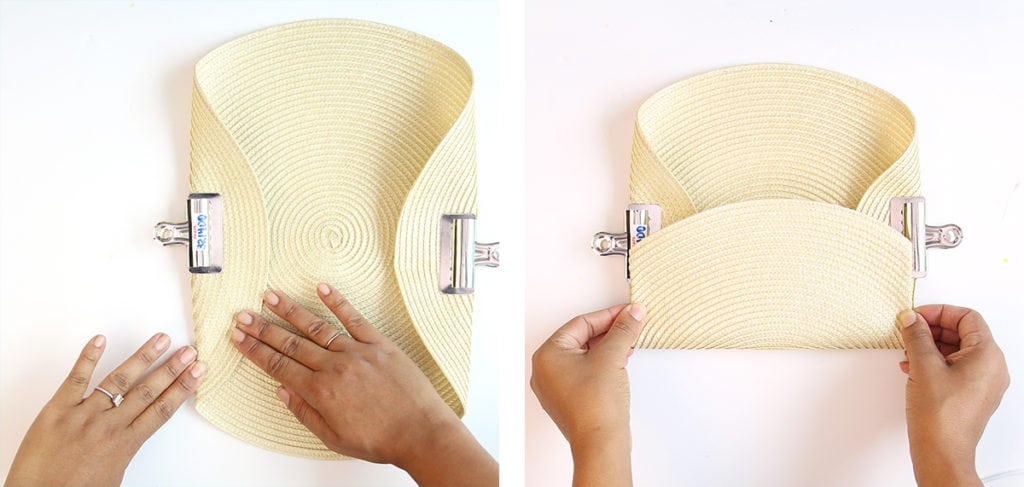 Press down the glued area until secure (then repeat the hot gluing on the other side)
When both sides are glued down, fold up the bottom of the placemat as shown.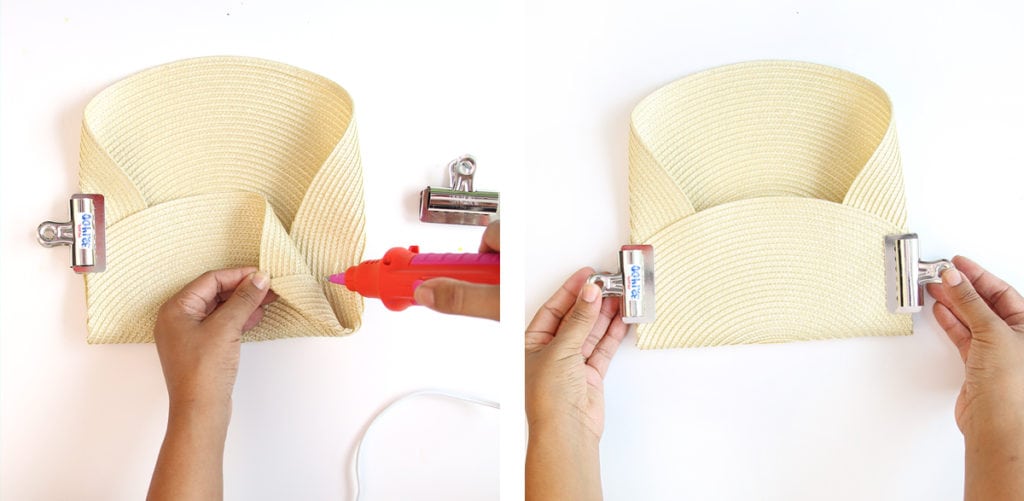 Clip down the folded flap then add glue underneath as shown. Do this on both sides
Place the bull clips over the glued area to allow it to dry securely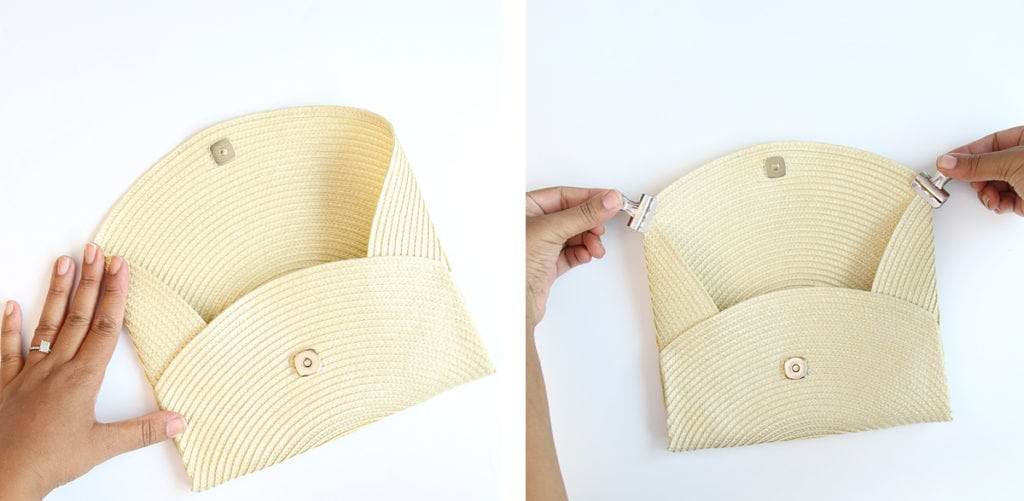 Follow the directions of the magnetic snaps and secure then into place. You just need to push the clasp portion of the snap through the placemat and pinch them into place. It's not hard. Promise.
Okay – now you see where I've placed those two little bull clips in the top corners? I place a teeny bit of hot glue in those folds and then placed the bull clips there to allow the glue to dry. This keeps those folded corners neatly in place and makes for a more professional look.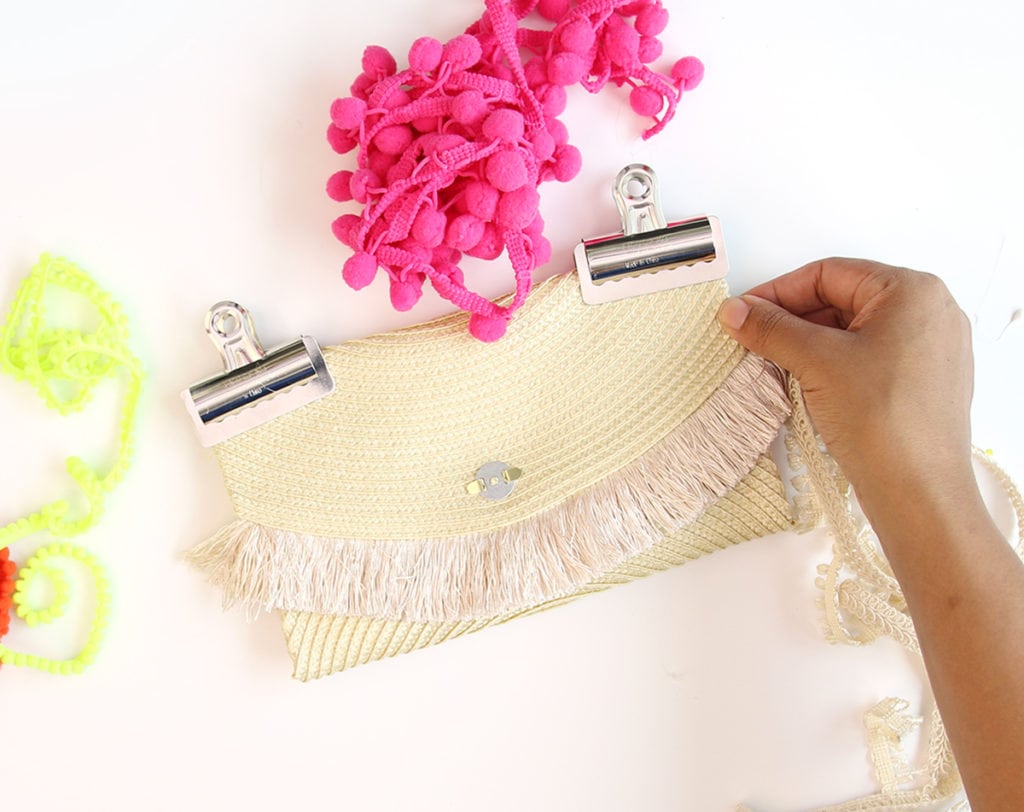 Now for the fun part! Play around with fun fringes and trimmings to dress up your clutch. I used a pretty fringe underneath the top flap and then hot glued the other fringes on top. Make sure you use enough trimming to cover up that magnetic snap.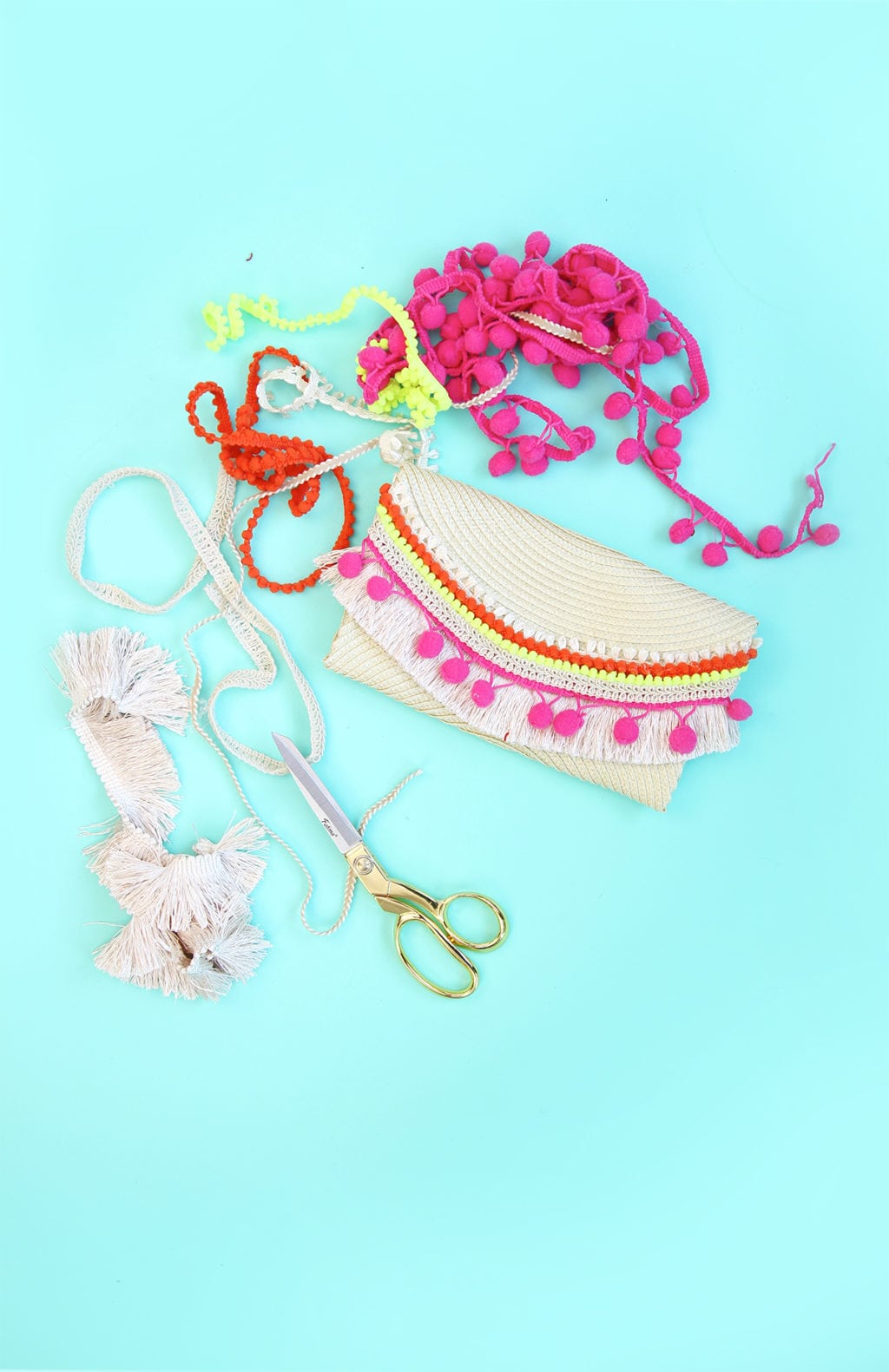 Did you just die from cuteness overload? Are you already in the car making a bee line for the fabric store to scope out some cute pom pom fringe? Don't worry, I've been there. I won't judge. I only wish I could be in the car with you. We would have a great time. We'd be singing songs at the top of our lungs. But no T. Swift though. Bad Blood makes my ears bleed.