Ever made something with every intention of gifting it to a friend – then you sort of, maybe fell in love with it a little too hard and decided that you might not part with it? Decided that your friend probably doesn't need it anyway? Decided that a Starbucks giftcard would do just fine? Well, yeah – that's the current state of affairs with these tassel keychains. All six of them. I only have one set of keys – yet I have convinced myself that six leather tassel keychains are completely necessary. You can't break up the set, right? Just agree with me. You shouldn't argue with a crazy person.
If you saw yesterday's post, you know the basics of making these tassels – today I'm just walking you through a few tips on making yours into a keychain. You'll want to round up plenty of leather because you'll need to make six of these. Anything less is unacceptable.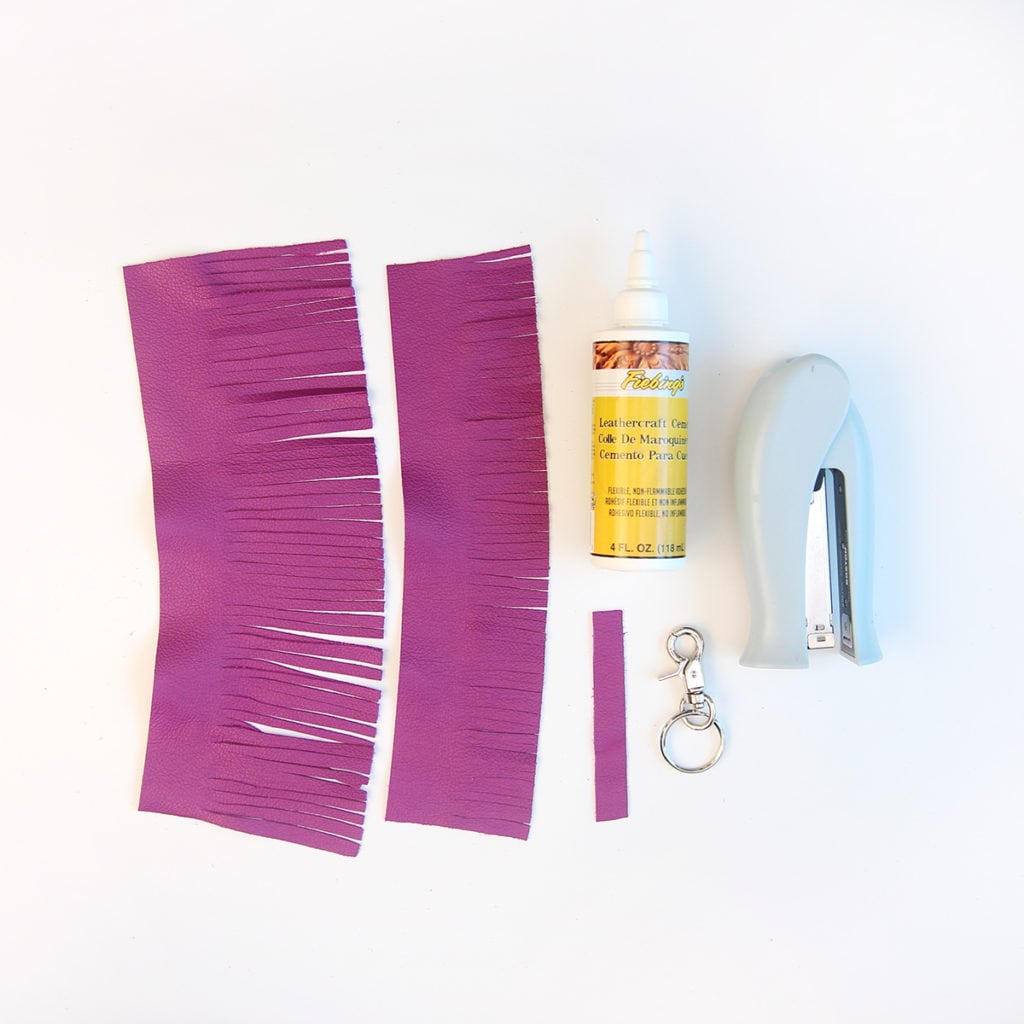 What you need:
Leather pieces fringed according to the measurements from THIS post.
one piece of leather cut to 1/2″ x 4″
leather glue
lobster clasp keychain
stapler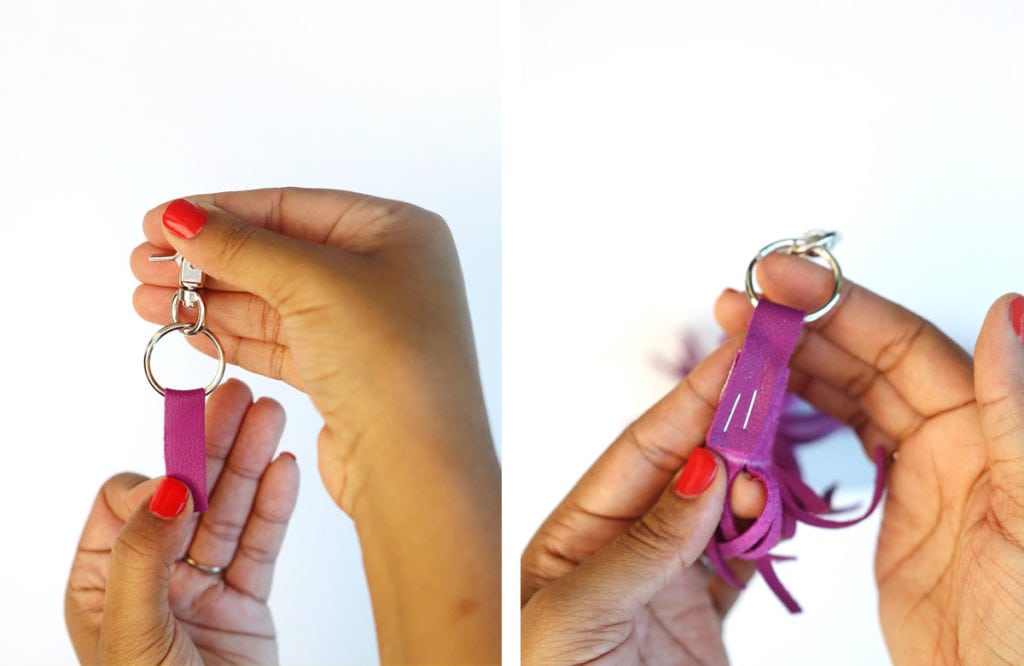 Loop the 1/2″ x 4″ piece of leather through the keychain
Staple the loop to the large piece of fringed leather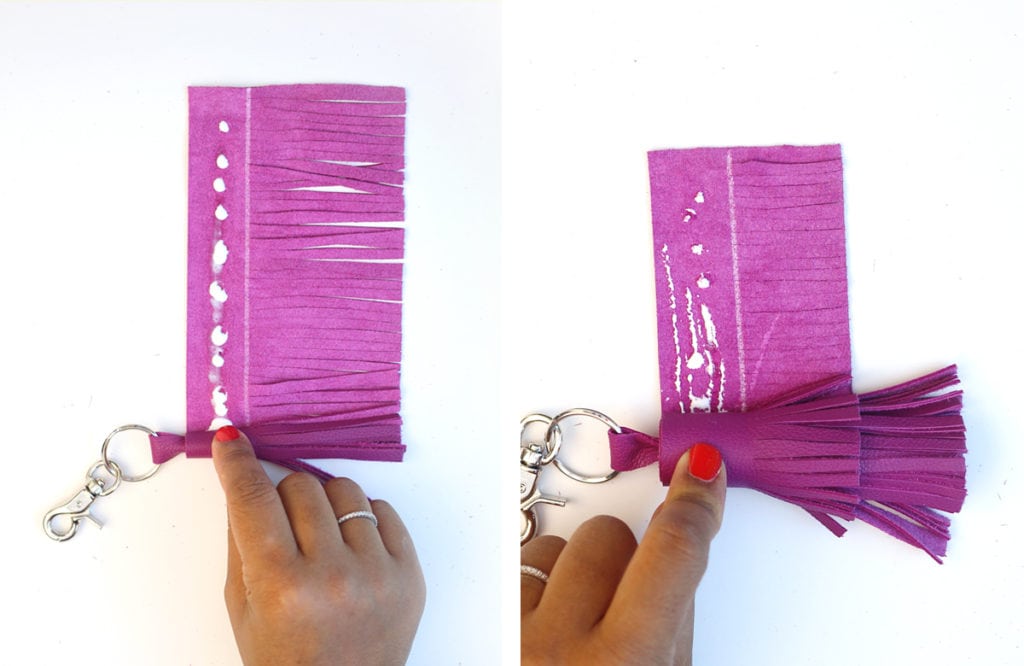 Apply glue then roll the fringed piece tightly
repeat this with the smaller fringed piece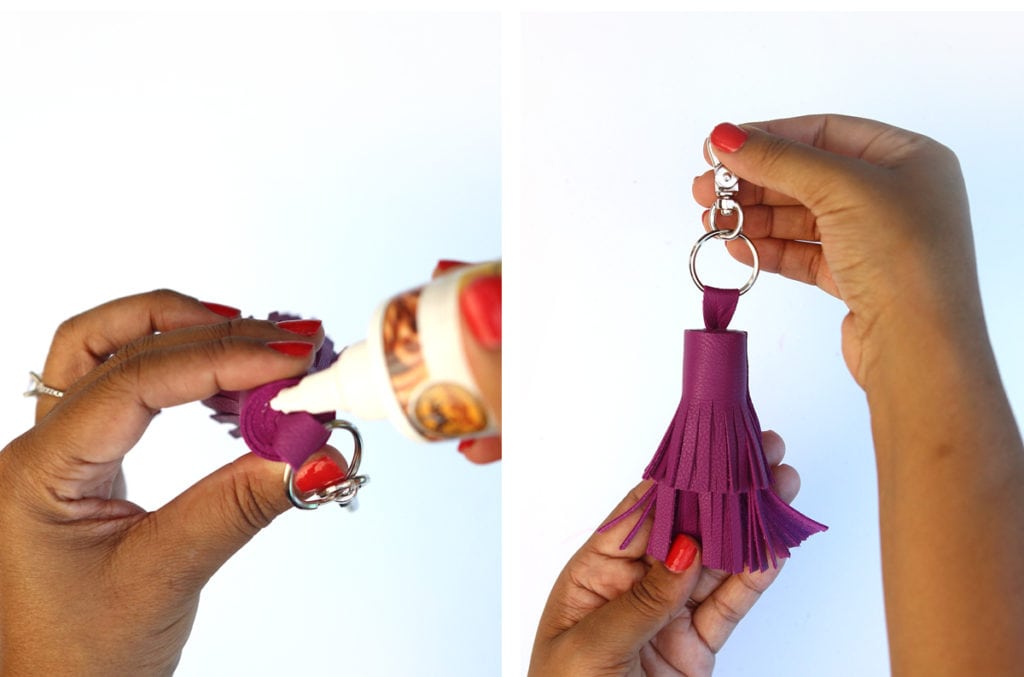 Apply glue to the top of the tassel – this will ensure that everything stays in place and you can use your keychain over and over for years to come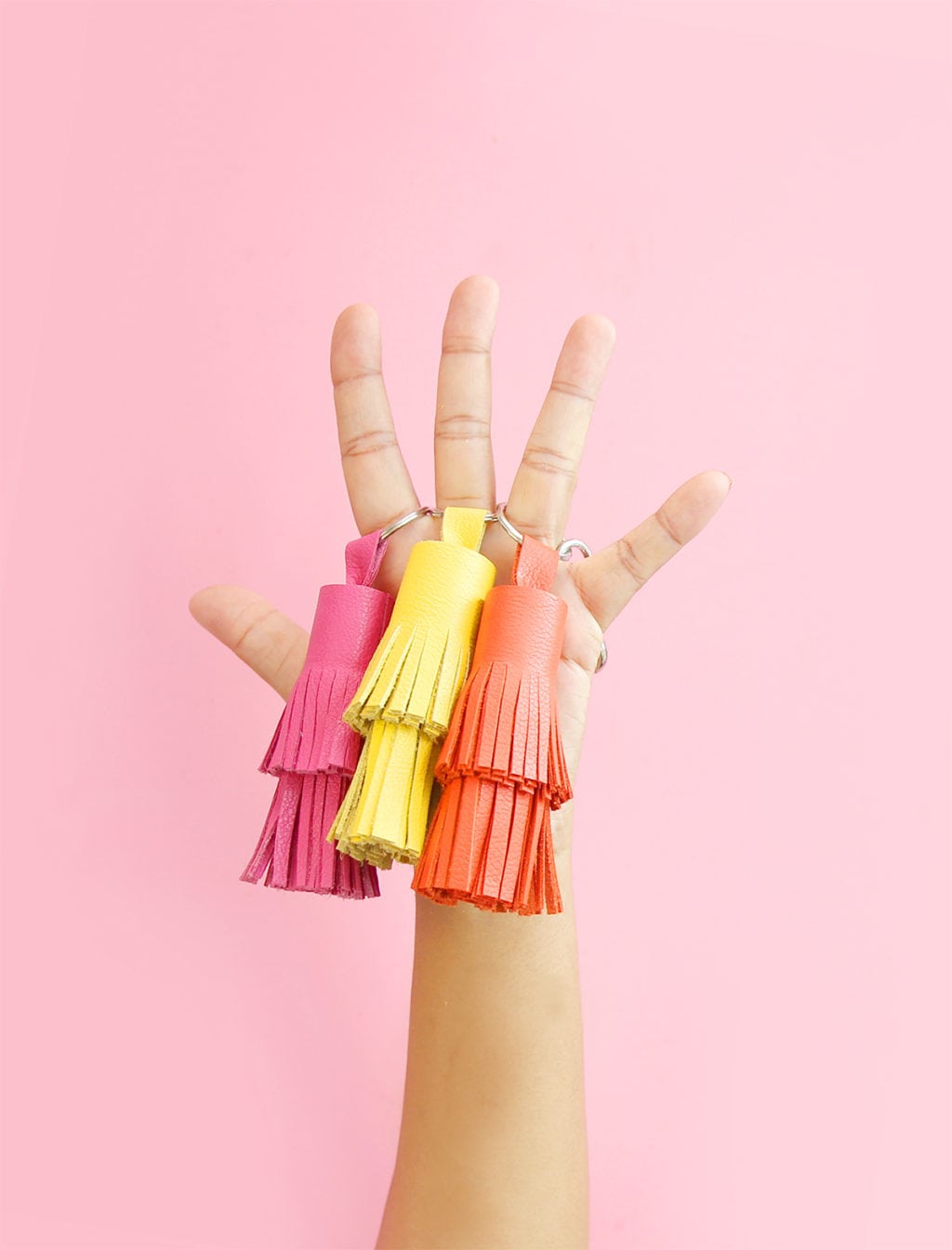 …and if you didn't already know, Tuesdays are for tassels. So get to gettin'! There are tassels to be made.