Elections are a big deal and no one loves to binge watch hours of political commentary like I do. But sometimes, I just have to take a step back and laugh at it all…otherwise you might get a little stir crazy. Sometimes it all becomes too much. Sometimes, we don't want to hear hours on hours of speculation. Sometimes, we get tired of the partisanship. Sometimes, we just want to find something that we all can agree on…and I think I've found it. FOOD! We can all agree on food, right? Specifically, brunch! Brunch is the ultimate uniter. If we can't agree on bacon, biscuits and unlimited mimosas, it's hopeless.
I've created a pair of DIY funny election tee shirts that you can make yourself using the Cricut Explore. All you need is a plain tee and some red and blue iron-on vinyl.
CLICK HERE FOR THE "BACON & WAFFLES" TEE
CLICK HERE FOR THE "BRUNCH FOR PRESIDENT" TEE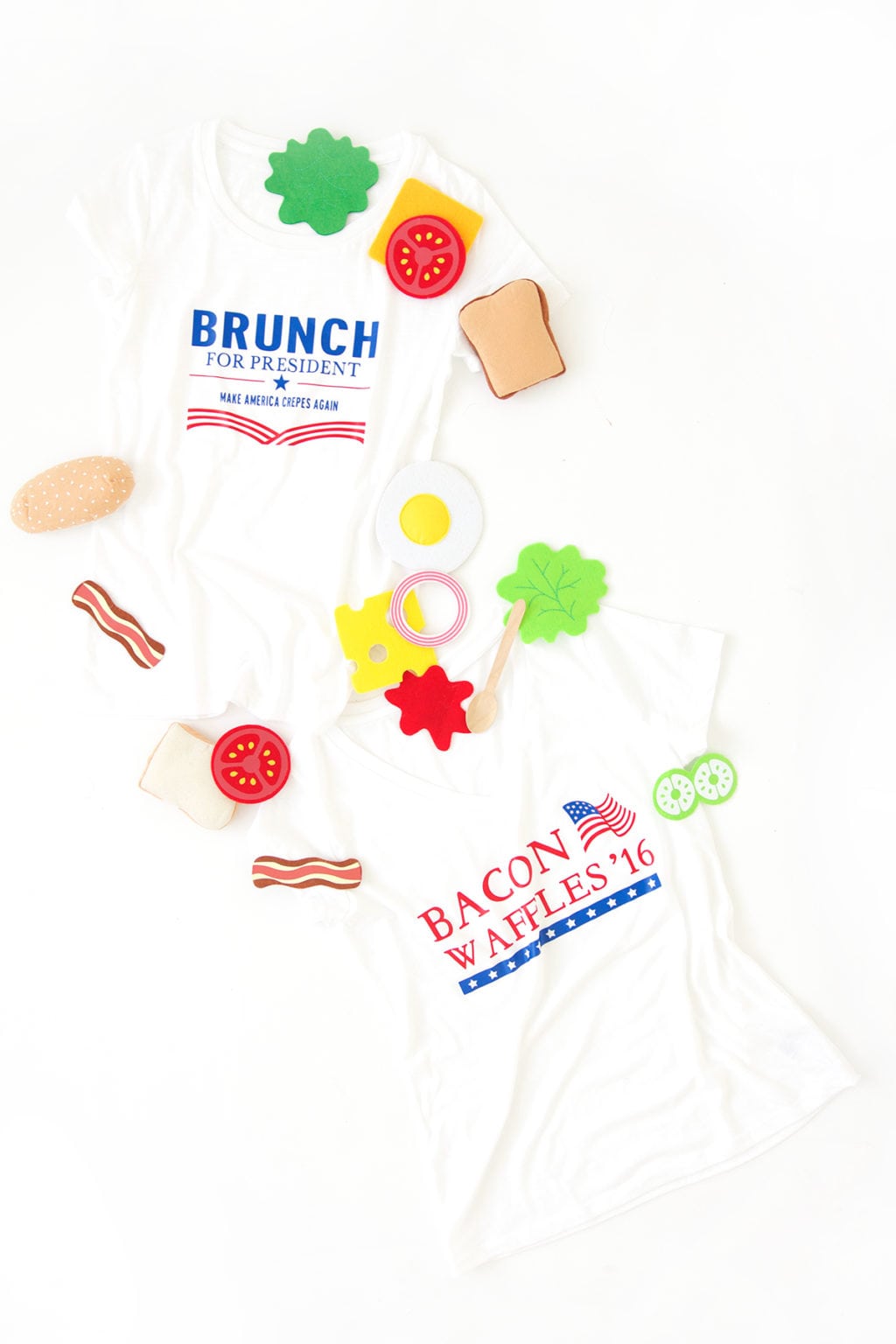 Let me know which tee is your fave!