I could probably open up a bookstore with all the notebooks I've been making lately…and there are still a few more projects to come! Today's Style Watch is a "special edition" extension of Bookbinding University, and I think you're gonna like what you see.
Before today's post, each Bookbinding University lesson have focused on stitching techniques. Today's project does not require any stitching at all, which means you can mass produce these notebooks in no time at all! Perfect binding is a simple technique that uses PVA glue (or Elmer's white glue) to bind the spine of your text block. Follow along in this quick video tutorial as I show you exactly how to create the text block and cover in just a manner of minutes.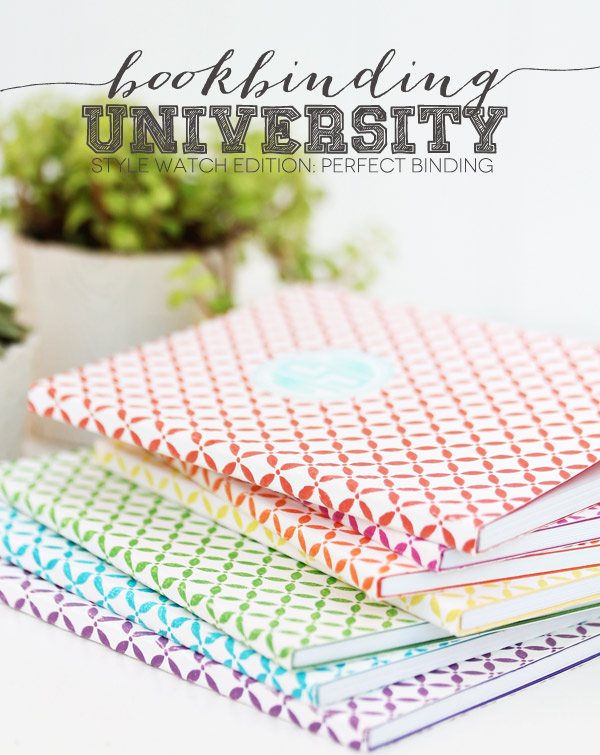 [ylwm_vimeo height="400″ width="600″ ]72574038[/ylwm_vimeo]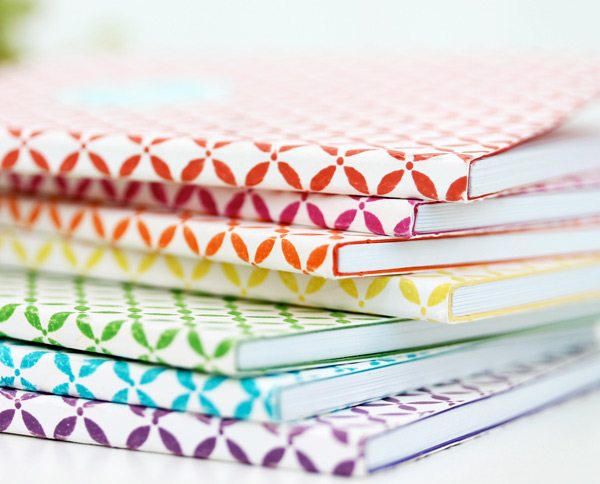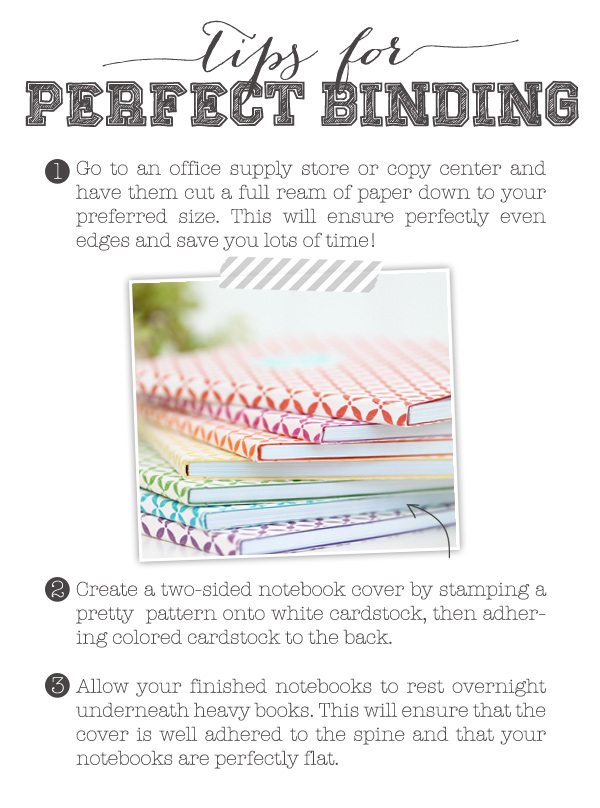 With such an easy technique, I assembled an entire set of notebooks using my the Clear & Simple Stamps Background Basics 3 set and the Alpha Monogram stamp set. The colorful monogram adds the perfect personalization to this handmade stationery.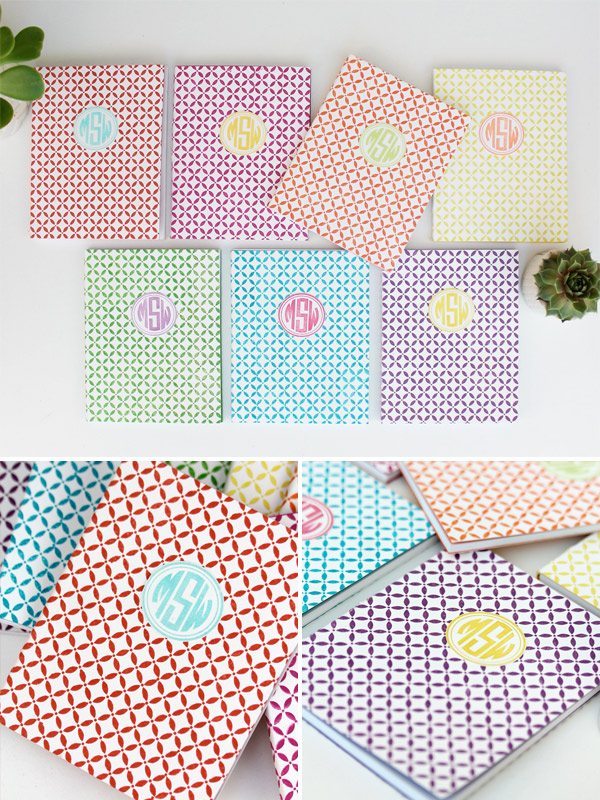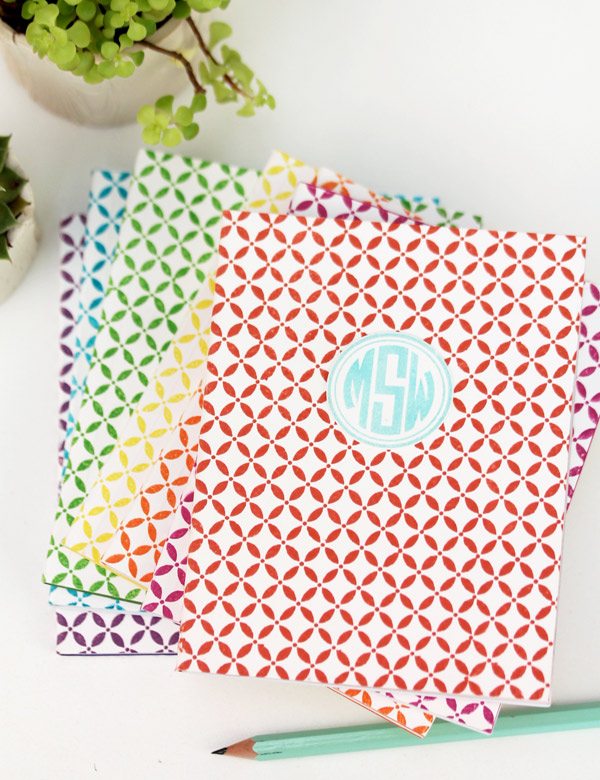 You had to know it was coming! There is no way in the world that I'm gonna make a set of notebooks without giving you a little packaging inspiration!  This packaging is easy to create and makes your handmade notebooks look like something straight off the shelves of a fancy boutique.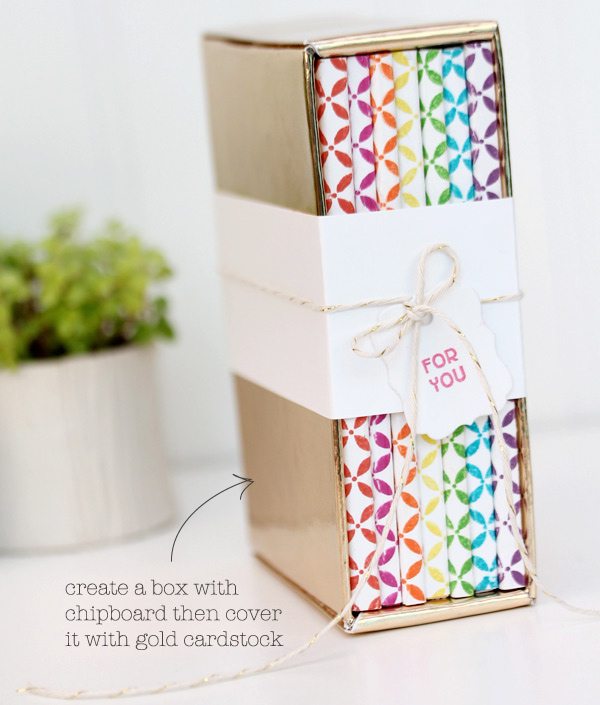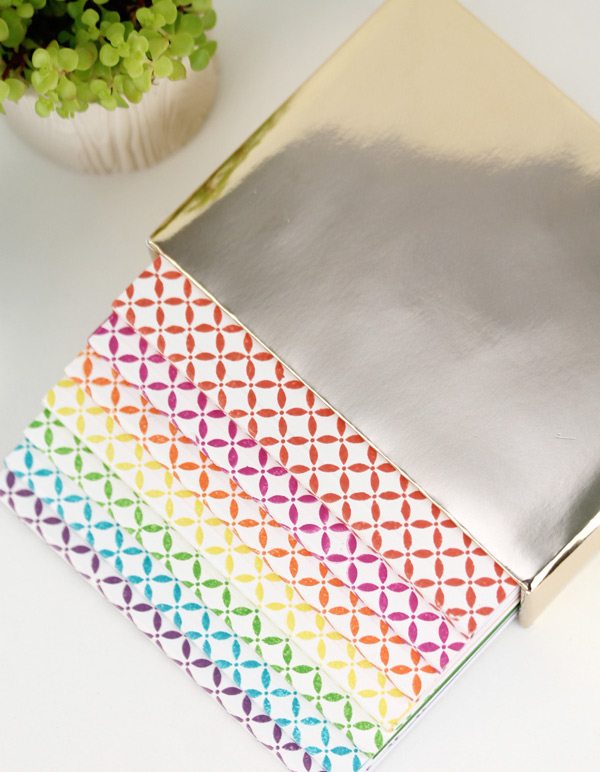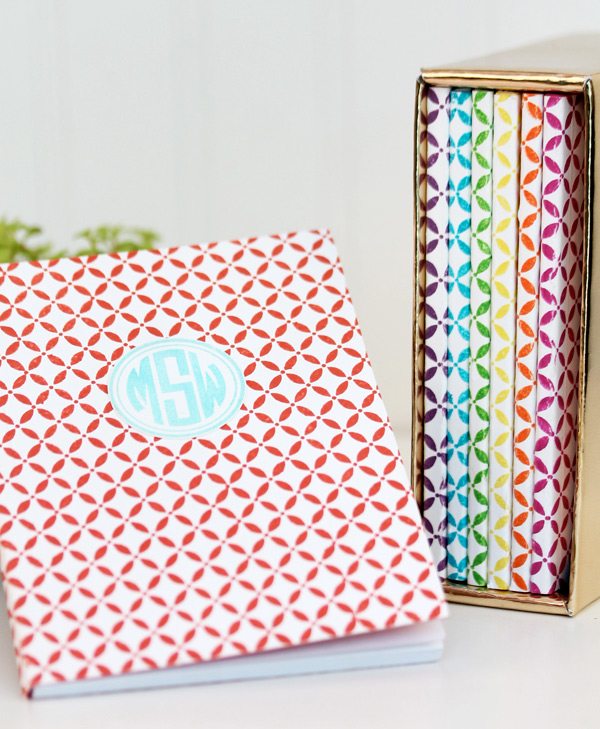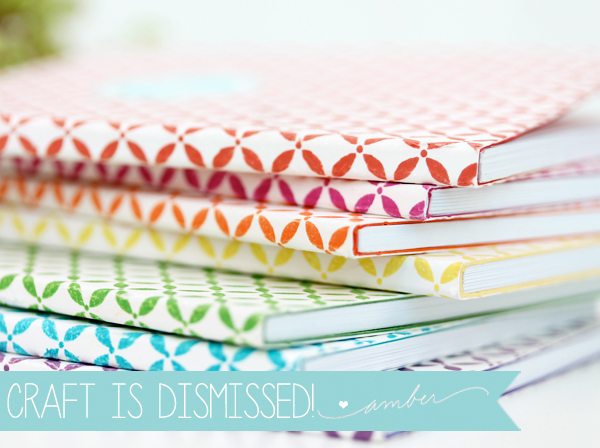 SUPPLIES:
Clear & Simple Stamps Background Basics 3 | Alpha Monogram
MORE  BOOKBINDING TUTORIALS
How to Make a Text Block | How to Make a Hardcover | How to Make a Composition Style Notebook | How to Make Your Own Bookcloth | How to Make Elastic Closures & Headbands | Perfect Binding