I like pie. I really, really do. We have a pie joint here in Miami called Fireman Derek's and I'm pretty sure his pies are laced with substances of the illegal variety. The peanut butter cream pie is best. But then there's the key lime which is one of the most delicious I've ever tasted. Oh, and the candy bar pie. It's really good. Clearly, I have a thing for pies – and luckily we are in the thick of pie season. Thanksgiving is nothing if not a bastion of gluttony for every pie lover on the planet. On Thanksgiving, it is totally acceptable to throw on your yoga pants and eat three consecutive slices…take a nap…then hit the "do over" button.
While we plan for the upcoming pie fest, how about a little paper crafting to get your tastebuds revved. If you saw my crafty cool tool gift guide round up, then you already know about my love for the We R Memory Keepers Pop Up Cake Die. You can use it to make really cute birthday cakes like I did here. Or you can be awesome and use it to make little pie shaped treat boxes! The cuteness cannot be overstated.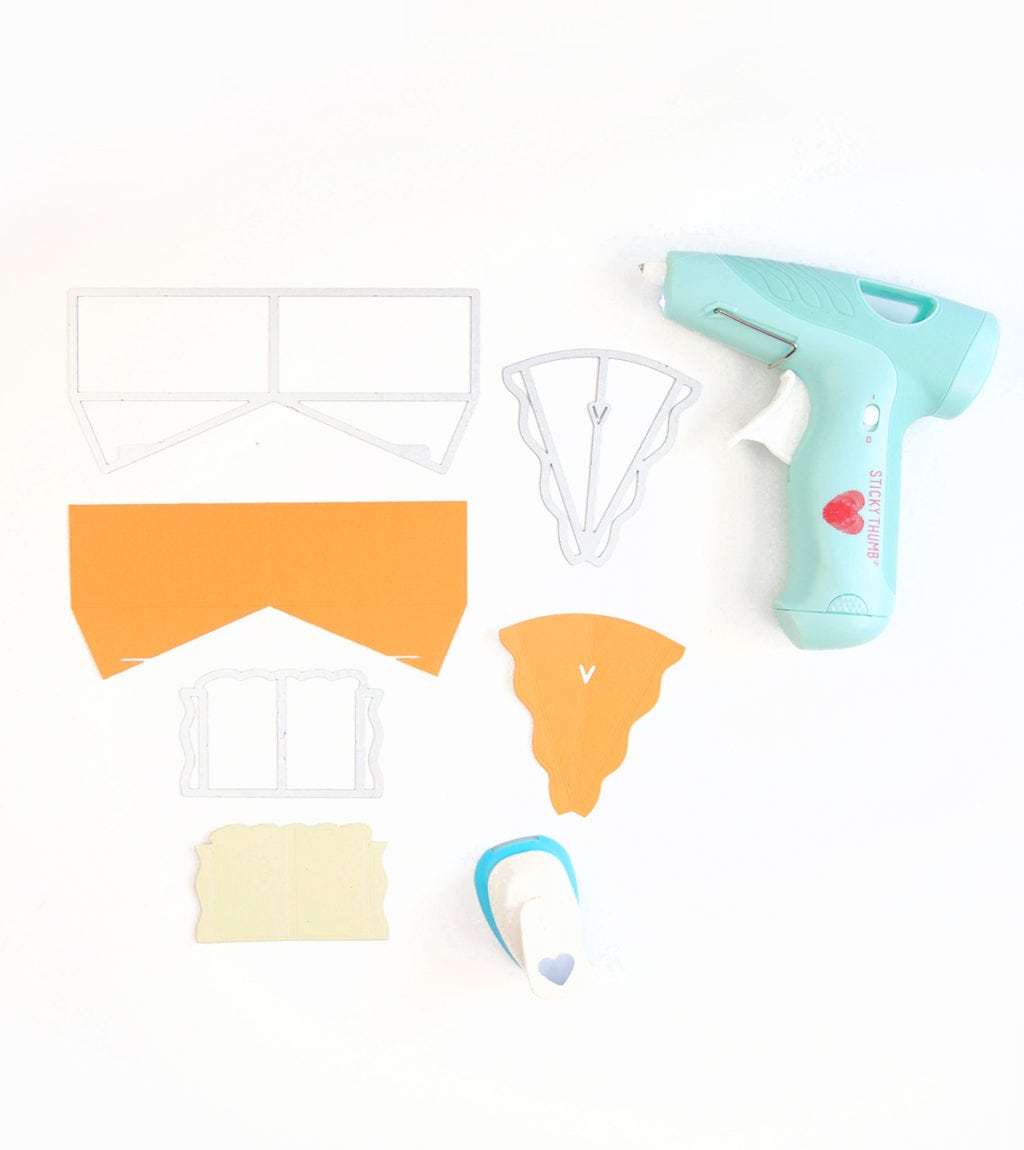 SUPPLIES:
Die cuts as shown from the Pop Up Cake Die Set. Use a manual die cutting machine to cut the top and side shapes from the cake die set. You can cut these in any color you want depending on the pie "flavor" you are crafting. If you are new to die cutting, don't be intimidated! Check out this quick video tutorial on Die Cutting 101.
Hot glue gun
small heart punch (optional)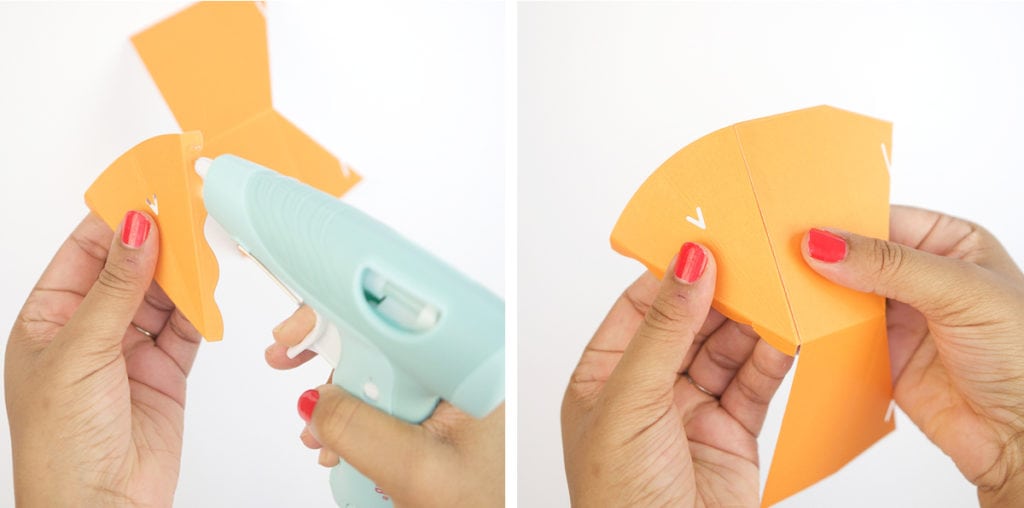 Apply hot glue to the outer edge of the cake/pie top
Adhere the top to the inside of the side piece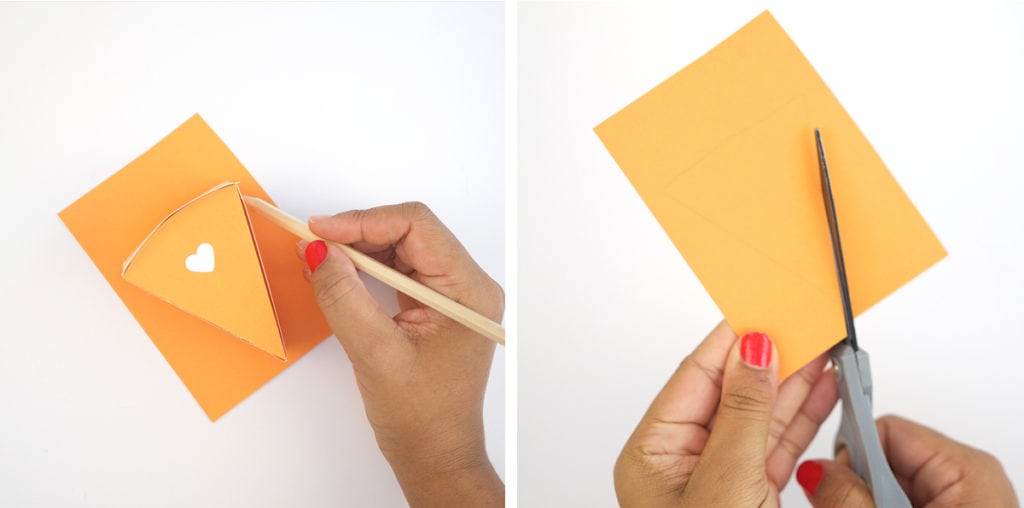 Use hot clue to also adhere the back "crust" of the pie slice, then trace the bottom of the pie slice onto a piece of paper as shown
Cut out the traced shape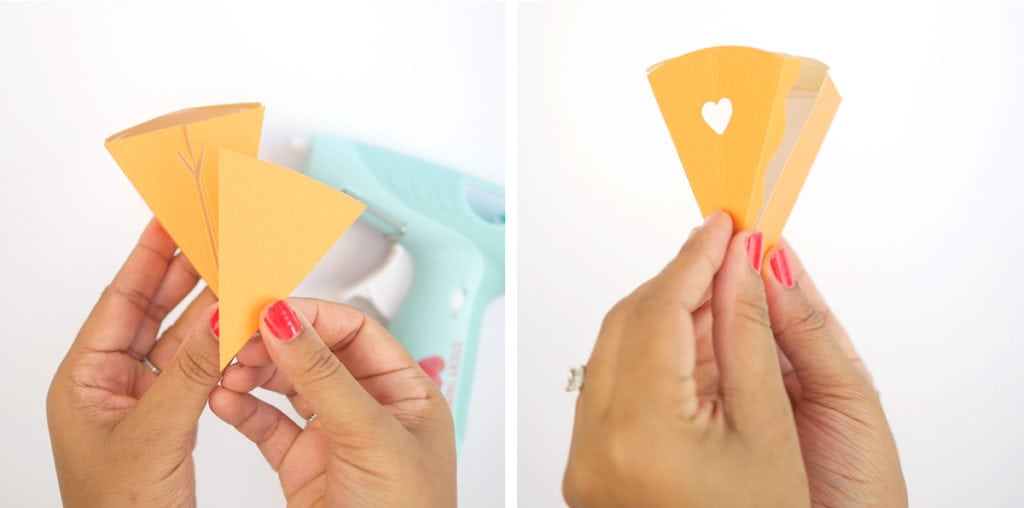 Glue the shape to the bottom of the pie slice to create a solid bottom
Tuck the top into the pie slice and you're done!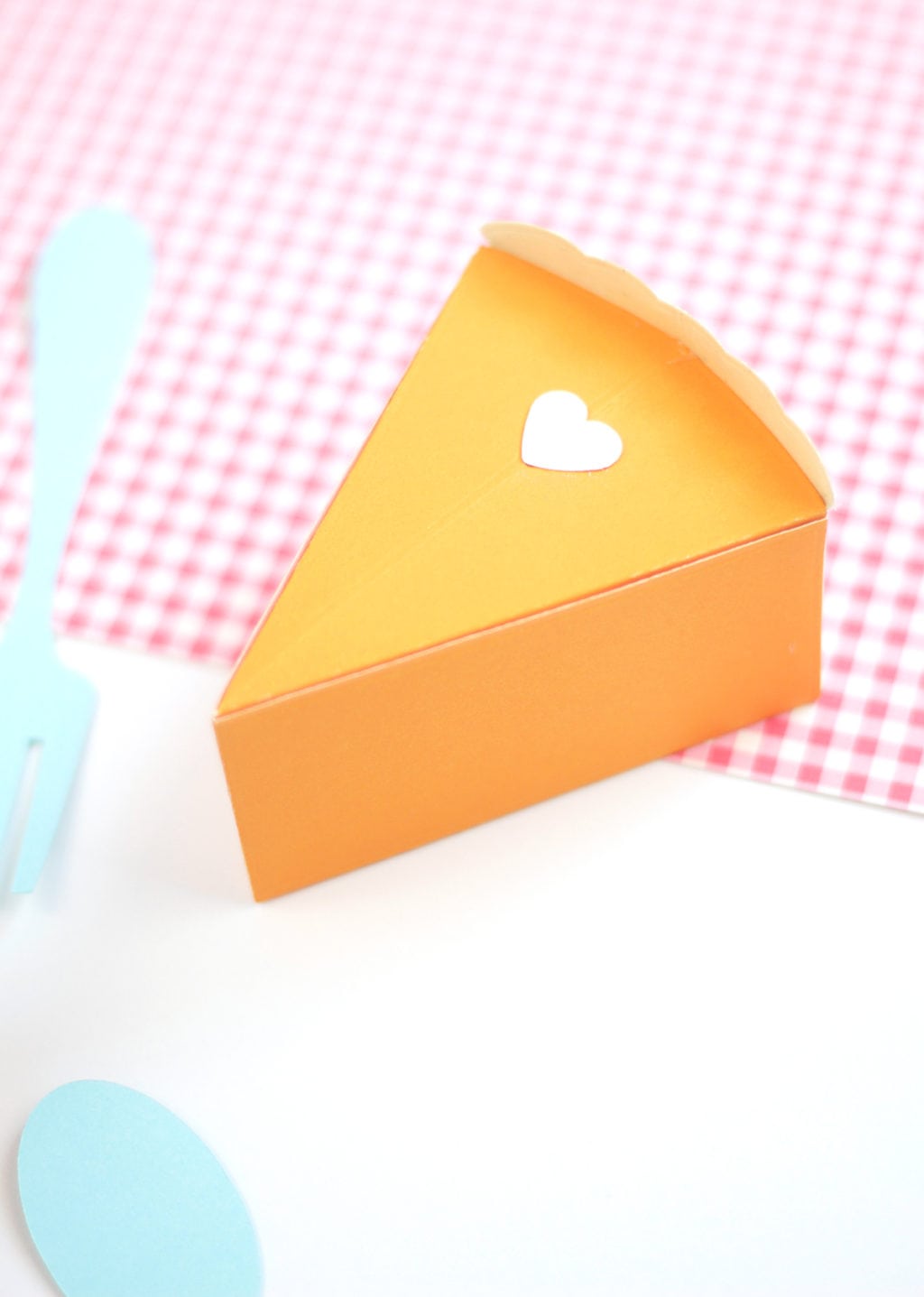 Now that you're done making your pie, you can have fun playing with more "recipes." There's a good chance you'll craft the day away "baking" up some of your favorites with this project. Here's a quick look at how I made the lattice top on the cherry pie slice.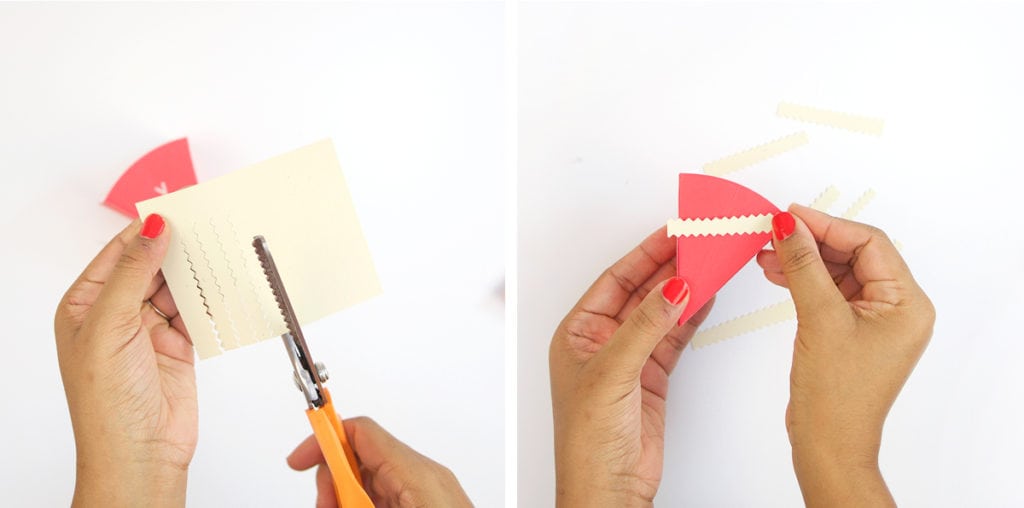 Cut strips of paper using pinking shears
Adhere the strips on top of the red pie slice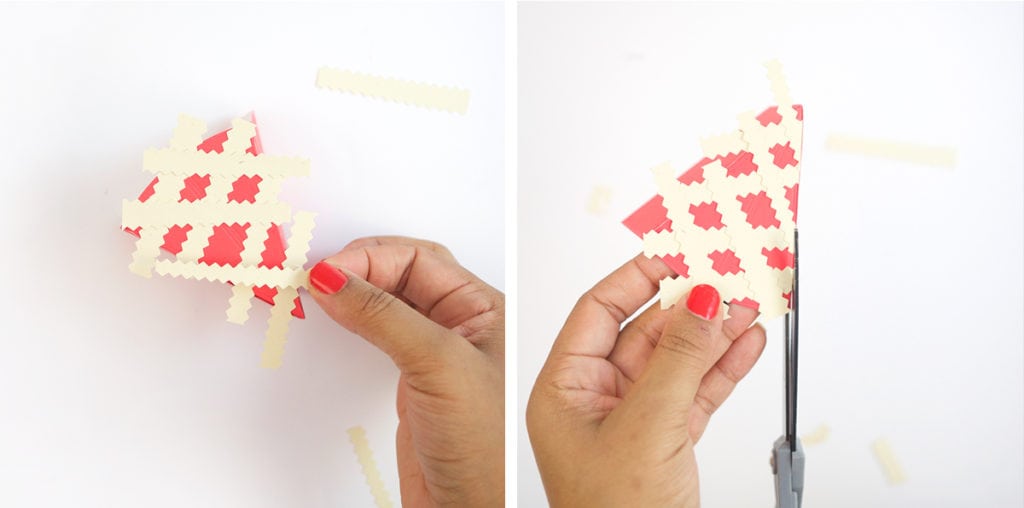 Adhere the strips in a diagonal pattern…
Then trim off the excess to create a neat and pretty lattice topped paper pie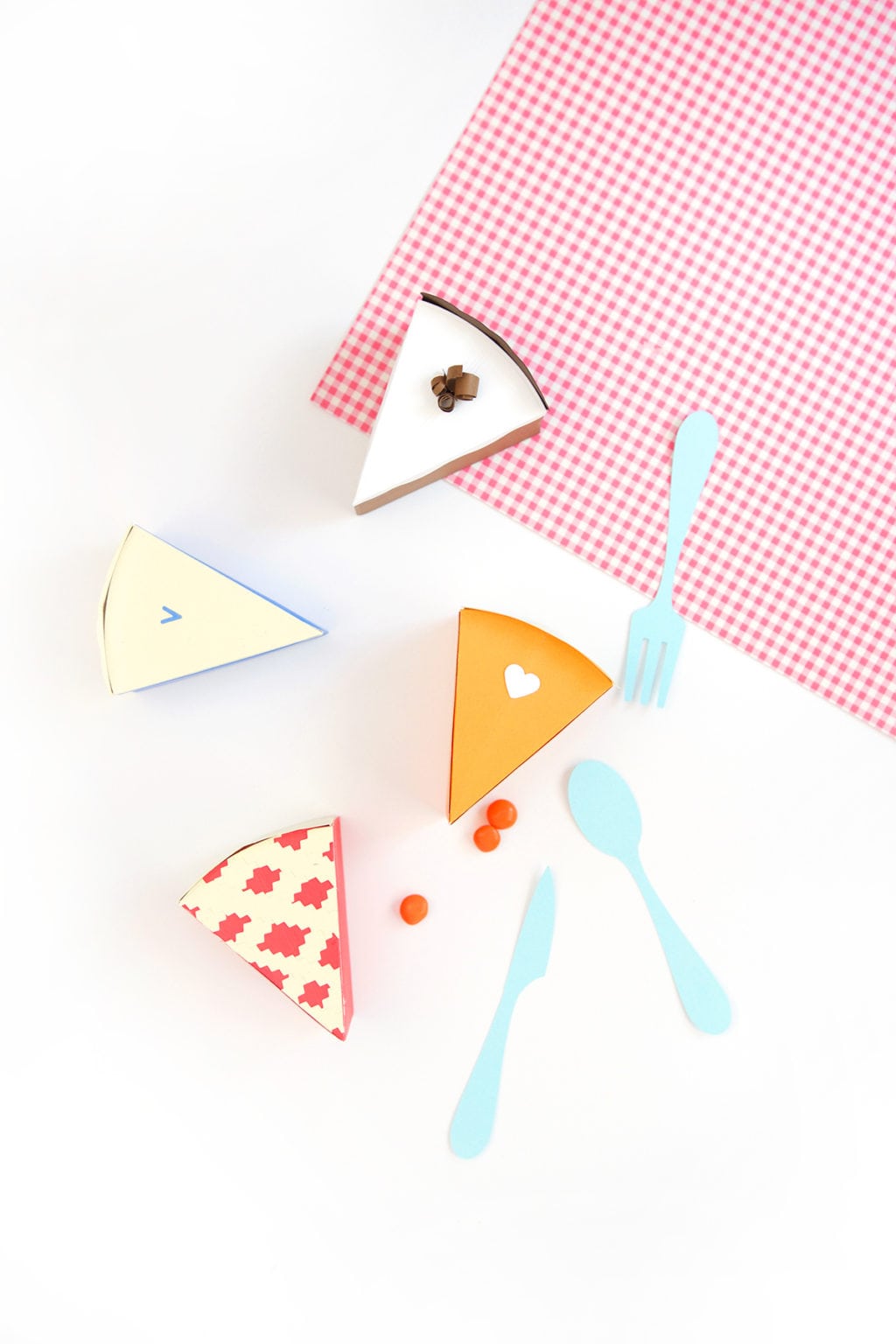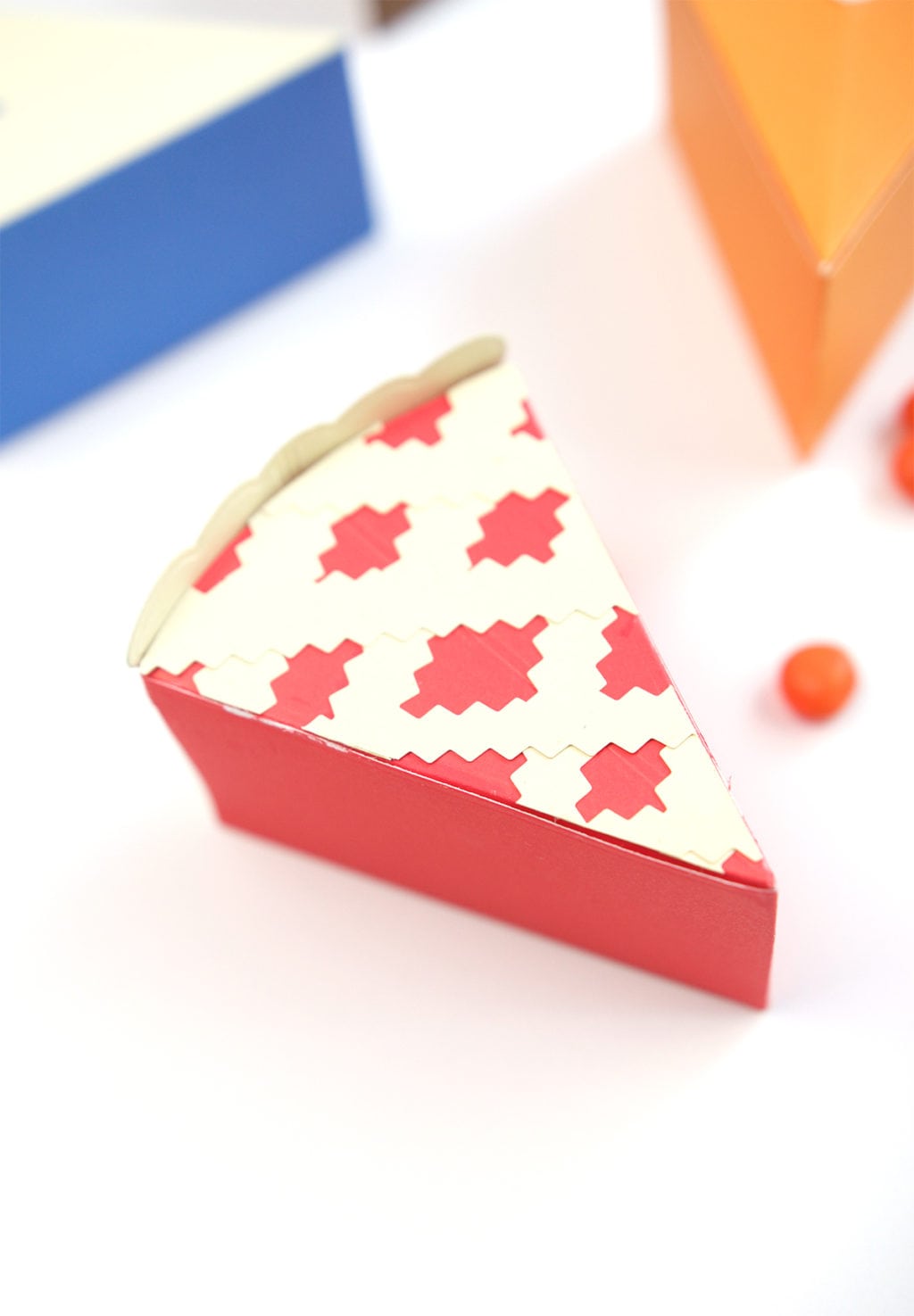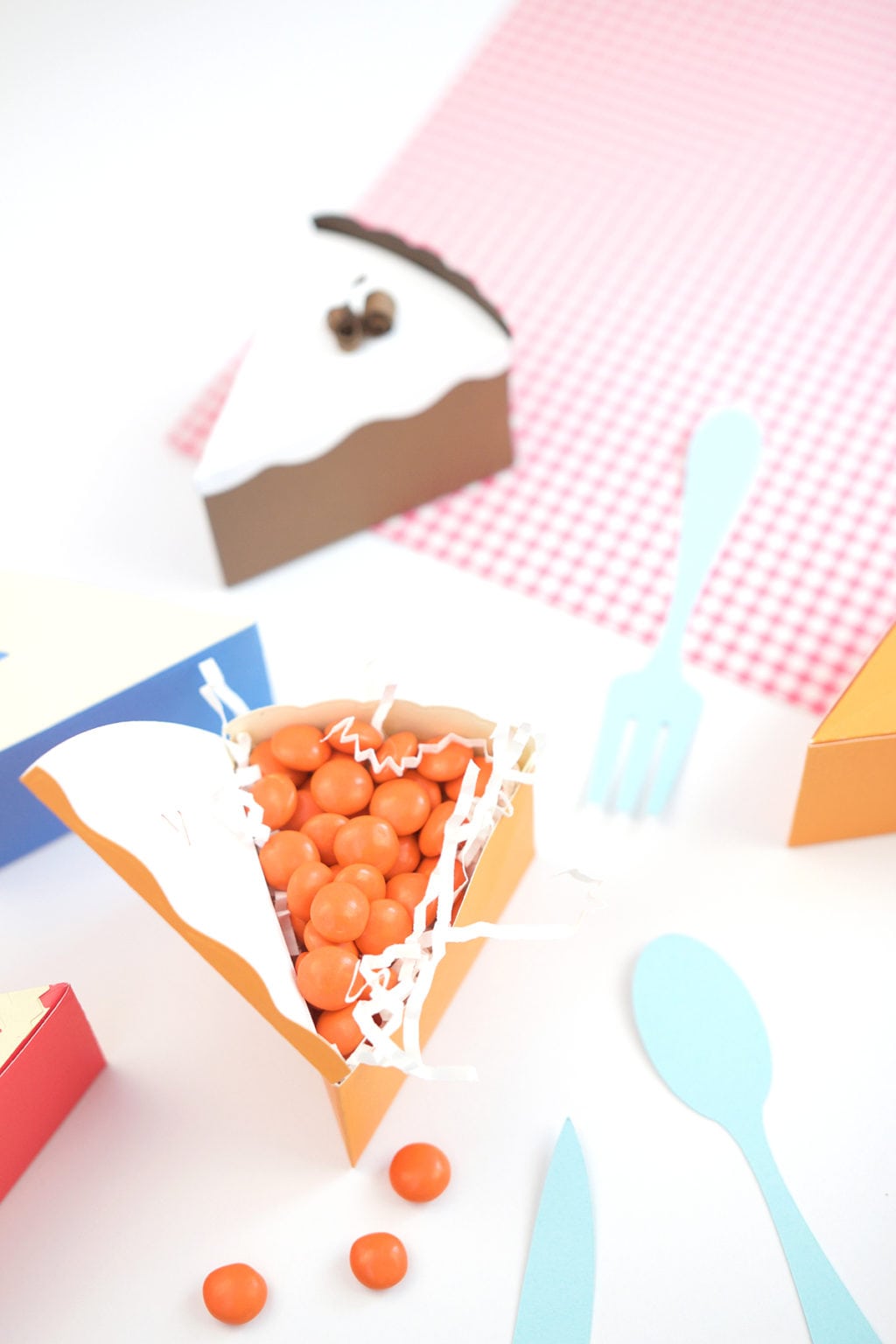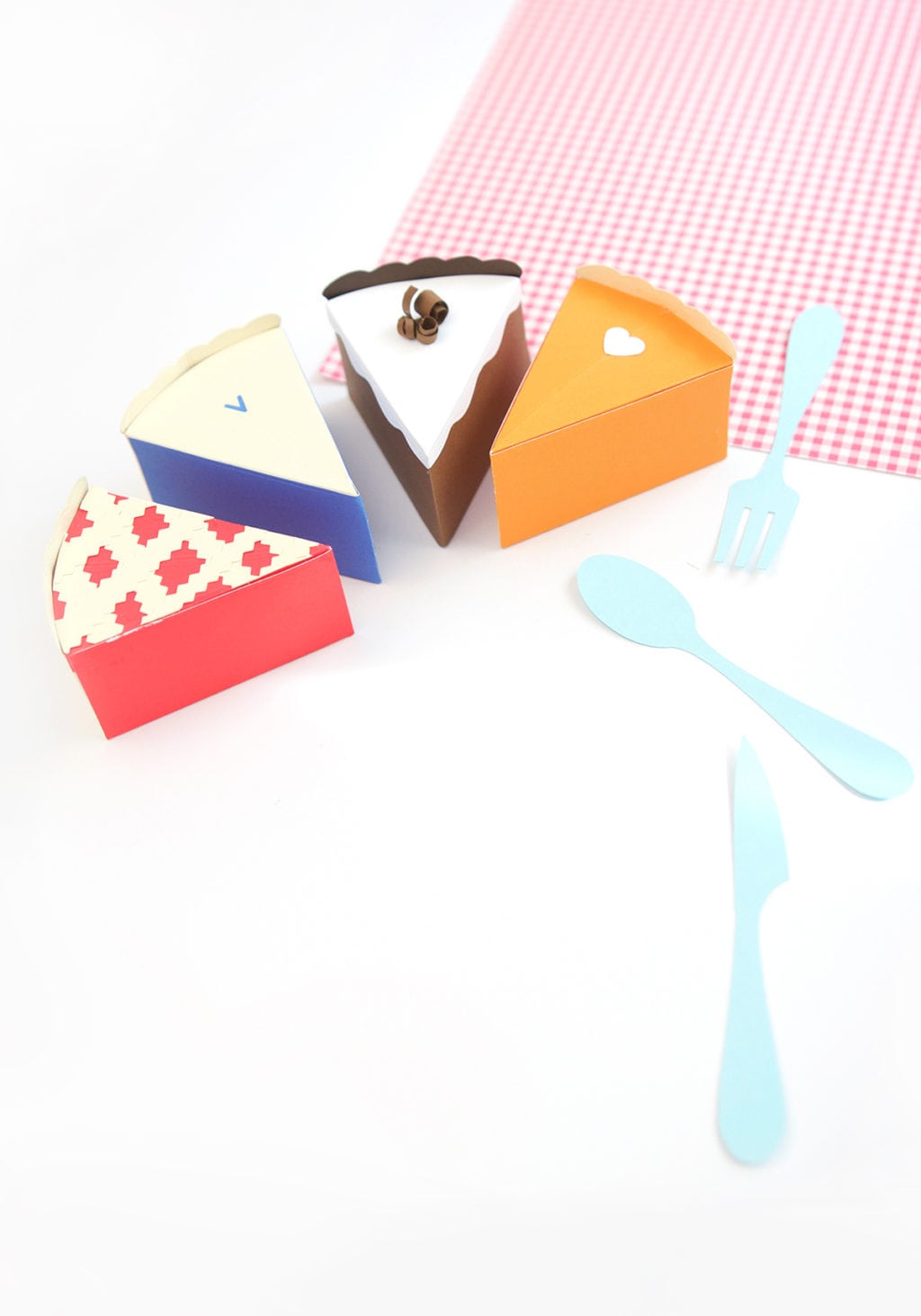 Now, I have some homework for you! First, tell me your favorite flavor of pie…and if you don't like pie, I'm gonna need to hear you state your case…lest we vote you off the island. Next, you'll wanna take a look at the supplies for this project because I predict copious amounts of paper pie making in your future!