I'm a creature of habit. When I like something, I use it until I'm sick and tired of it. For the last few weeks, I've been playing Diamonds by Rihanna over and over…and over. It's pretty annoying actually. Luckily for those around me, I'm reaching the end of my love affair with this song, so I figured I should immortalize the lyrics with this simple card.
The motivation for my lyric themed card came from today's Paper Crafts Magazine blog hop. Along with nine other crafty girls, I'm celebrating the latest issue of PC Mag: 75 Creative Card Challenges. I just had a chance to page through the issue and it's really, really good, people. Really!
Here's hoping my design for the blog hop would make Ri-ri proud!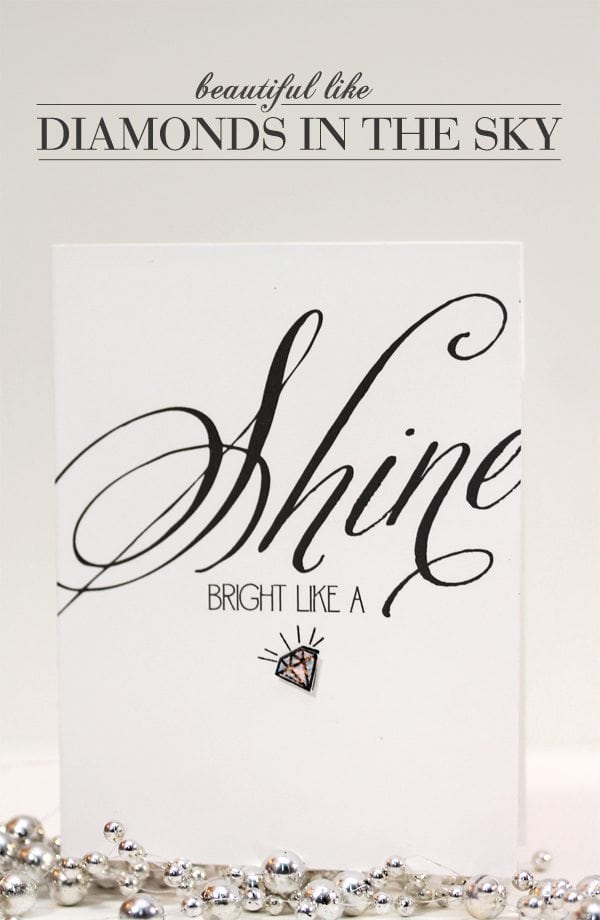 I designed the card using Adobe Illustrator, then added a stamped diamond image from My Cute Stamps Celebrate Chandelier stamp set.  Some Diamond Stickles added much needed sparkle to the card…and that's it.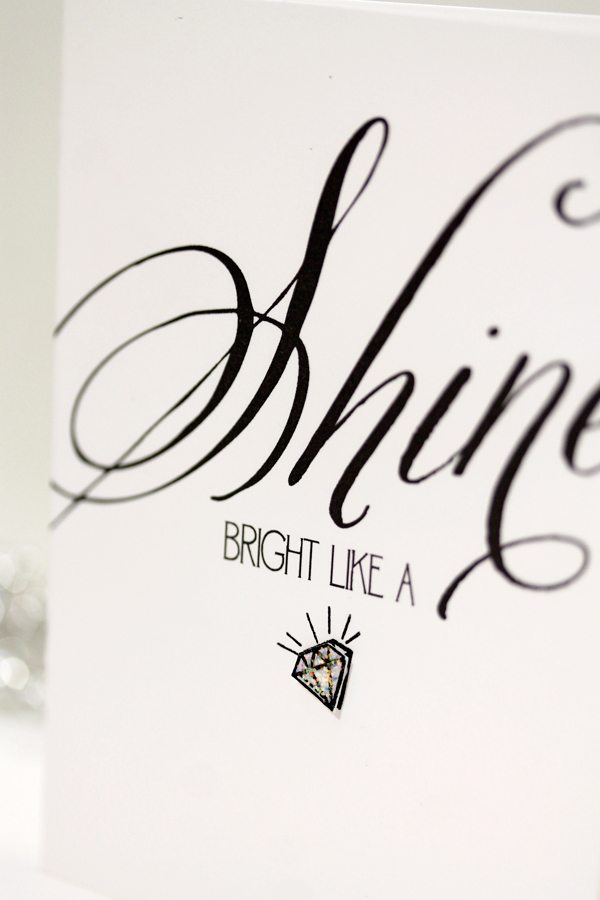 If you're feeling lucky and would like to win your own issue of 75 Creative Card Challenges, you can enter to win by leaving a comment here. I'll choose a winner on Tuesday, January 14.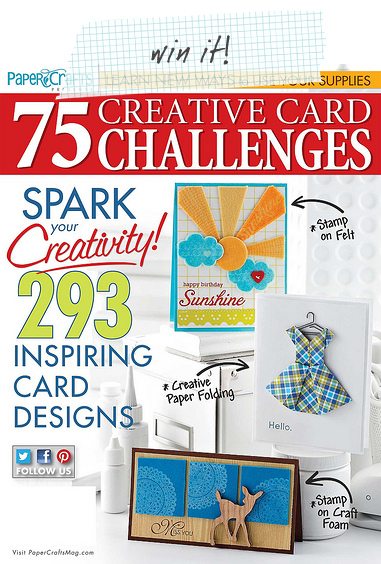 Comments close on Sunday, January 13, midnight EST
Now, off you go to visit the rest of the designer joining in on today's blog hop:

Today, I'm traveling to the CHA Trade Show in Anaheim! I can't wait to see all the awesome product! I'll be sharing photos via Facebook, Twitter & Instagram! Join me!
Drawn Together is still going strong. After my trip to Connecticut, I still have hundreds of art kits that will be assembled and distributed over the coming months. Yesterday, the Newtown Bee published a brief article about the Drawn Together program we held at the C.H. Booth Library. Check it out here! (There's a misprint stating that donations came from Florida residents and I'm not sure how that made it in. Please know that every single one of your donations is appreciated!)