I've only heard the word "muse" used on  Project Runway, but times they are a changin'! For the entirety of January, your's truly will be the muse o' the month on the CASE Study Challenge Blog. The CASE Study team will be taking my designs are interpreting in their own way. Today, the team is tackling a card that I made just a few weeks ago.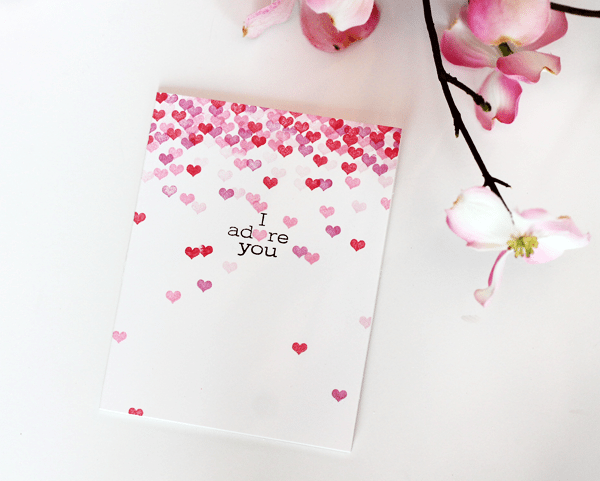 This cascading hearts card definitely ranks as one of my favorite designs! Clean & simple designs are certainly my go-to style, so it's nice to create something simple that suggests a little movement across the paper.
For my CASE Study version, I created a similar sense of movement, but this time, I added an umbrella under a rainfall of hearts.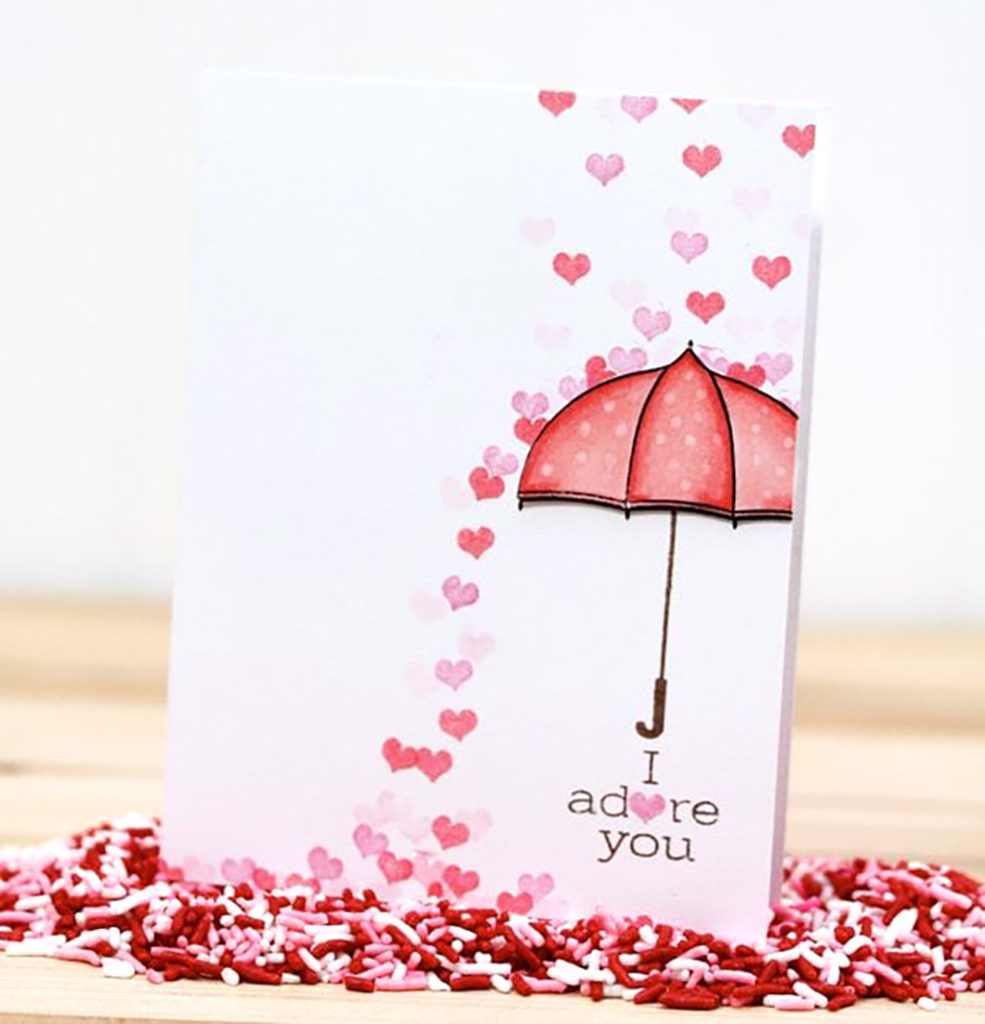 the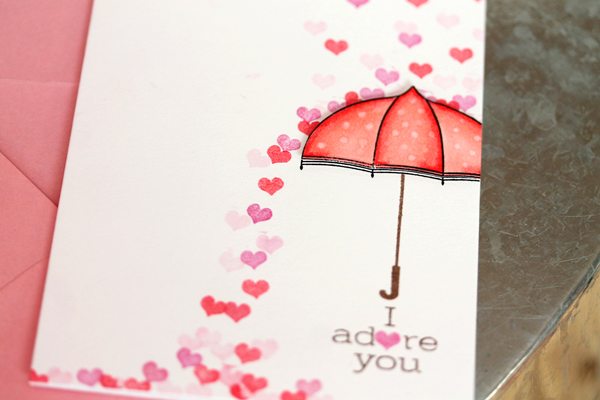 Be sure to visit the CASE Study Blog to see how the rest of the team interpreted this design, and when you're done…I'd love to see your take. Enter your design for a chance to win! Full details are available on the CASE Study Blog.
SUPPLIES
Avery Elle Lots of Love Stamp Set | Papertrey Ink Scattered Showers | Paper Presentation 130lb Solar White Cardstock

…and since I'm joining the CASE Study team this month, I thought I'd also share a few more places where you can find Damask Love!
Remember…if you've created something inspired by a project on Damask Love, let me know!! I'd love to provide the link here on the blog.