There's a good chance you have a few fun parties planned for these warm summer months. There's also a good chance that you're a last minute party prepper, just like me! As long as Target Dollar Spot exists, there's always a resource for last minute party supplies, right?!
Well, now you can add one more stop on your mission to throw together the perfect shindig – JOANN! JOANN is the only place you can find Damask Love Wild Card products and Damask Love Wild Card paper is the ONLY paper that let's you create these adorable & easy paper placemats! They are perfect for dressing up your table and great for kids and adults. With a few tips and tricks, you can transform this paper into a reusable placemat that can withstand even the messiest serving of BBQ chicken!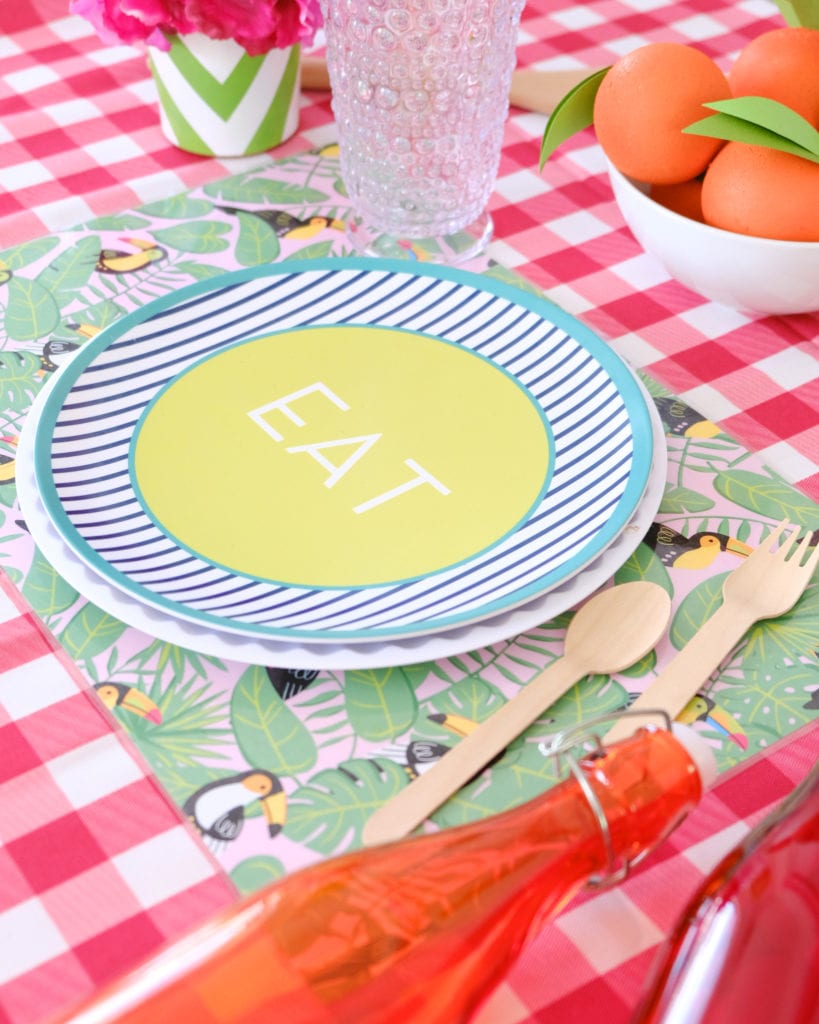 Let me show you exactly how it's done!
Here's what you'll need: