No. Don't adjust your screen. I now interrupt your regularly schedule pink, teal and lime green for a classic, yet modern combo of orange, white and black. Halloween is on our heels and I'm not really one for all the kitsch this year. I'm keeping it simple. Something that would fit nicely in this year's Crate and Barrel Halloween collection...with one exception, my version is done on the cheap-cheap.
Steal a branch. Go ahead. Do it. I'm pretty sure branches are public domain and if anyone asks questions, tell 'em it for a DIY project. I'm sure they'll leave you alone.
To get this project done you'll need just a few simple supplies: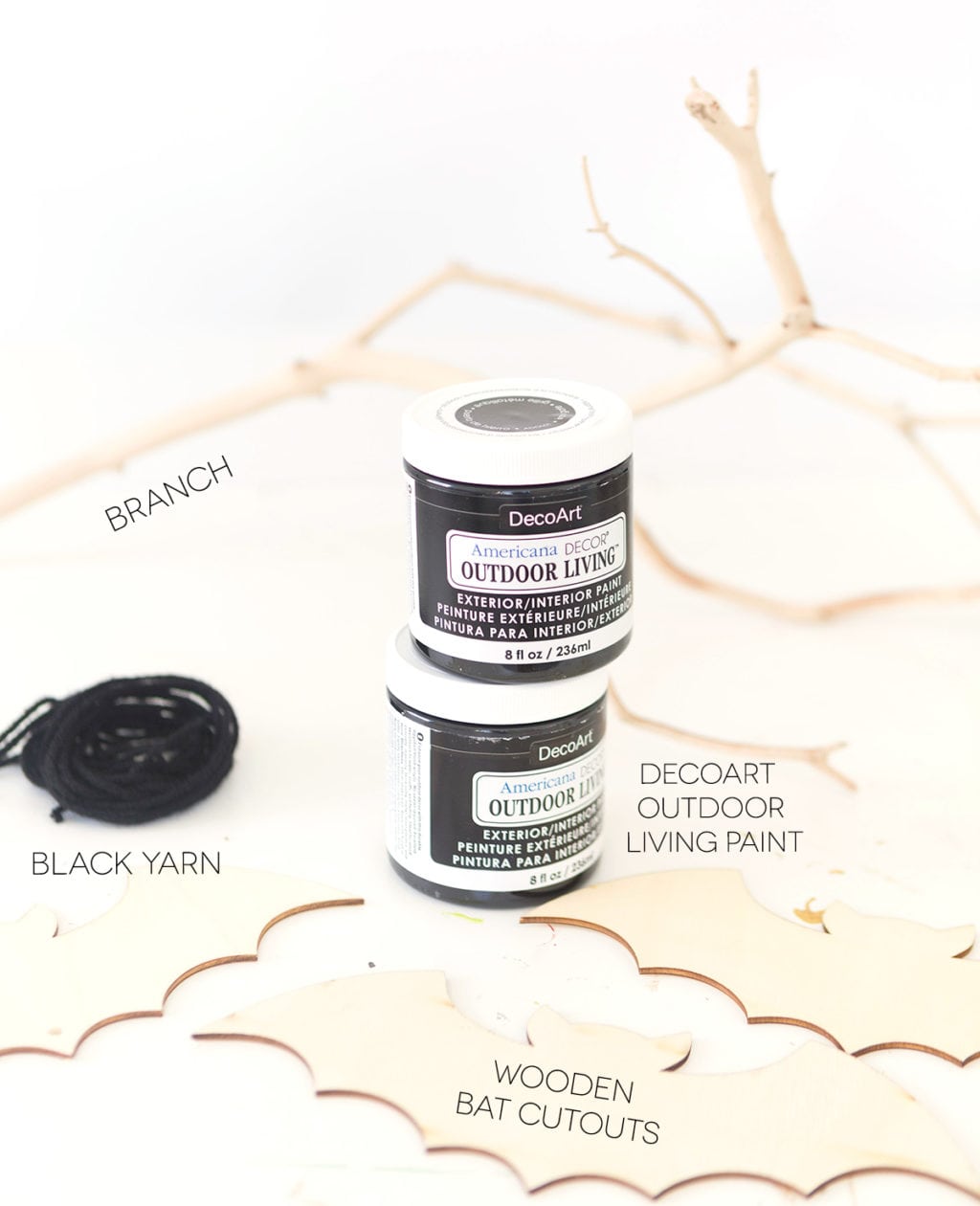 a tree branch
wooden bat cutouts – I snagged these in the almighty Target Dollar Spot
Black yarn, which you'll turn into tassels just like I did here.
DecoArt Outdoor Living Paint in Iron Gate – this stuff is great for indoor and outdoor projects…and it turns out it's really good for painting items that you find outdoors…like a tree branch!
you'll also need a hot glue gun but I'm sure you've got one of those lying around!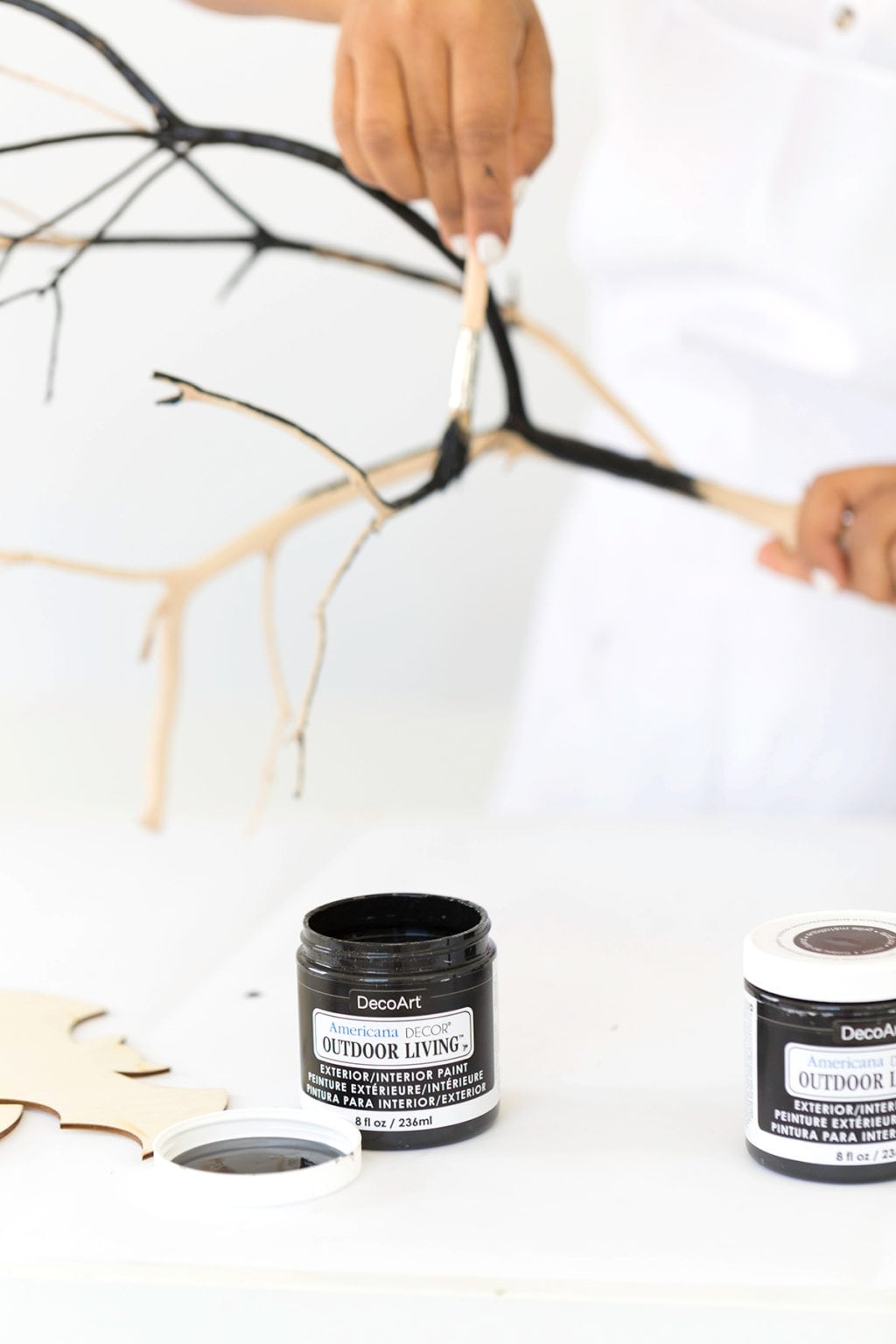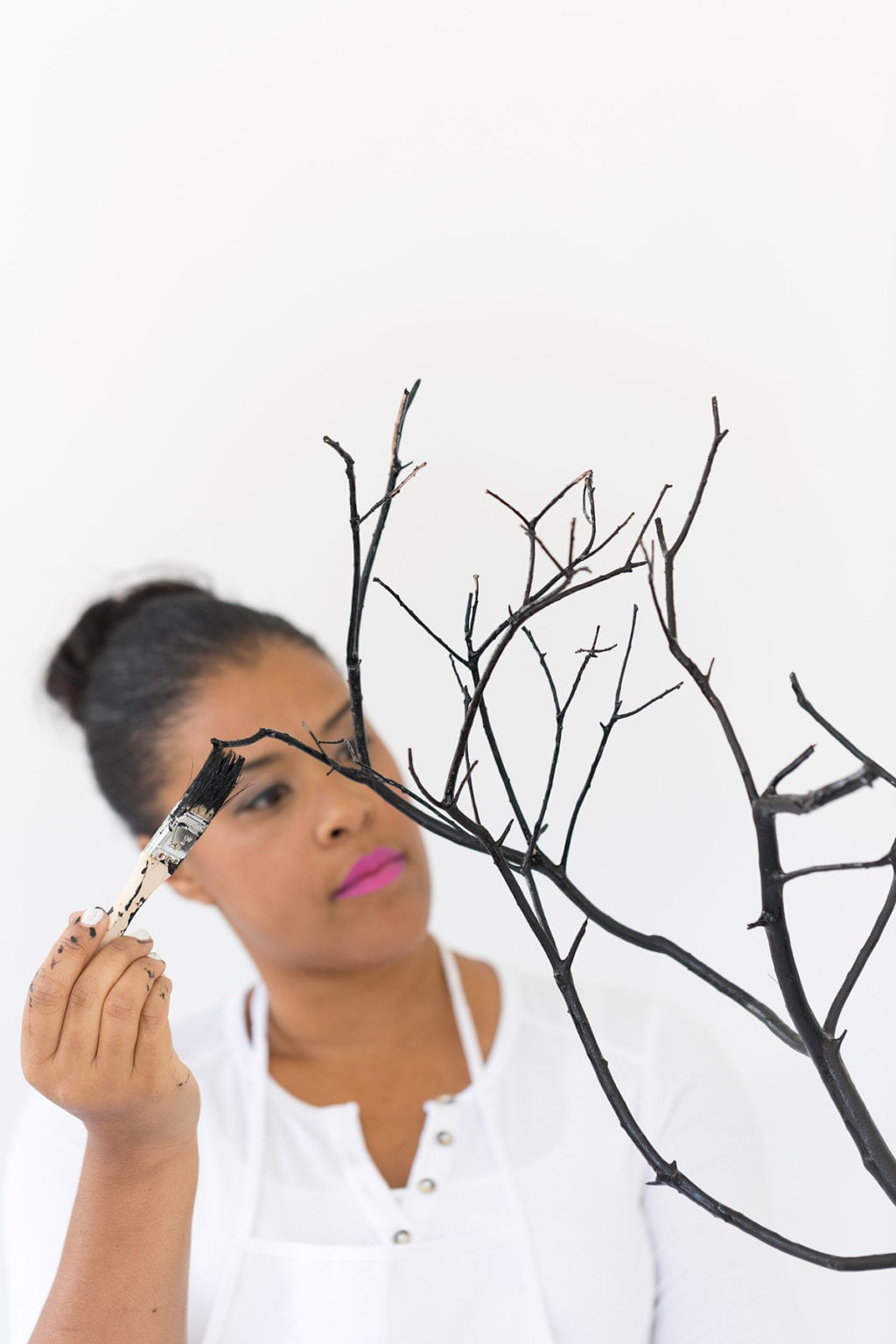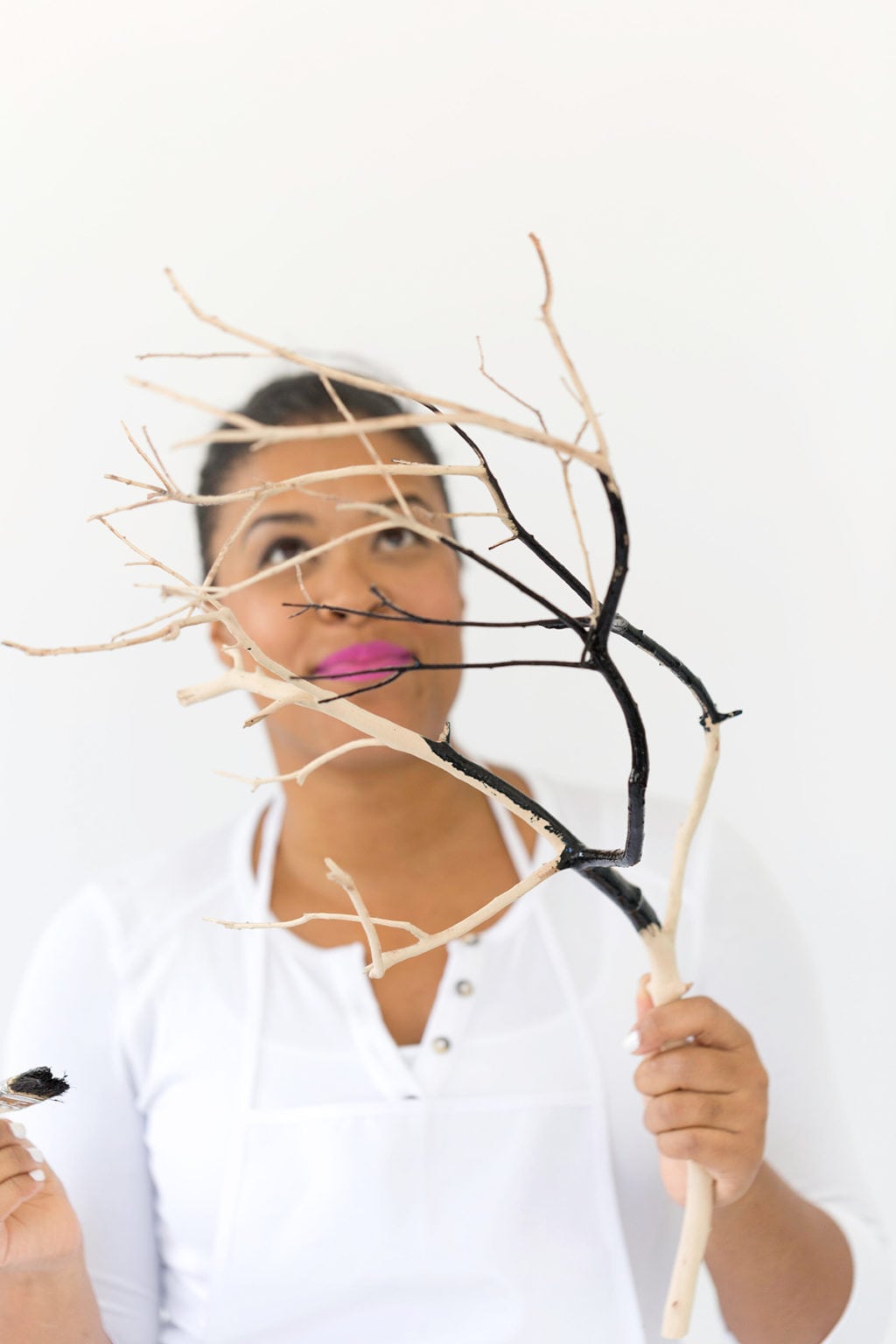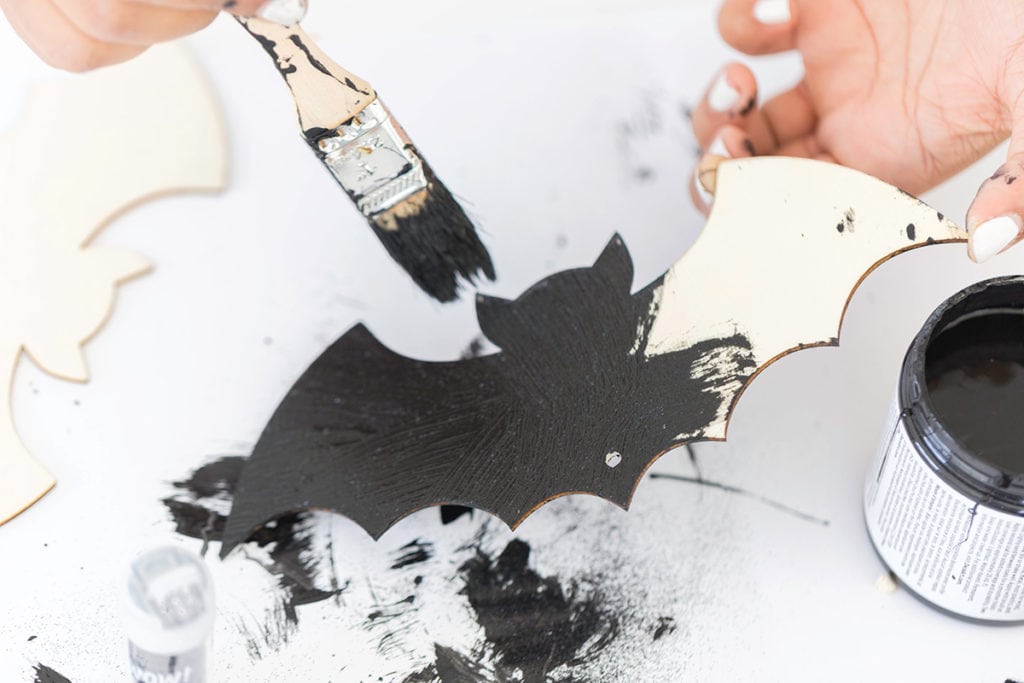 I found that the DecoArt Outdoor Living paint goes on best with a bristle brush rather than foam brush. The slight sheen of the paint and thinner consistency makes for easy application and gives a durable finish in case you want to display your decor outside.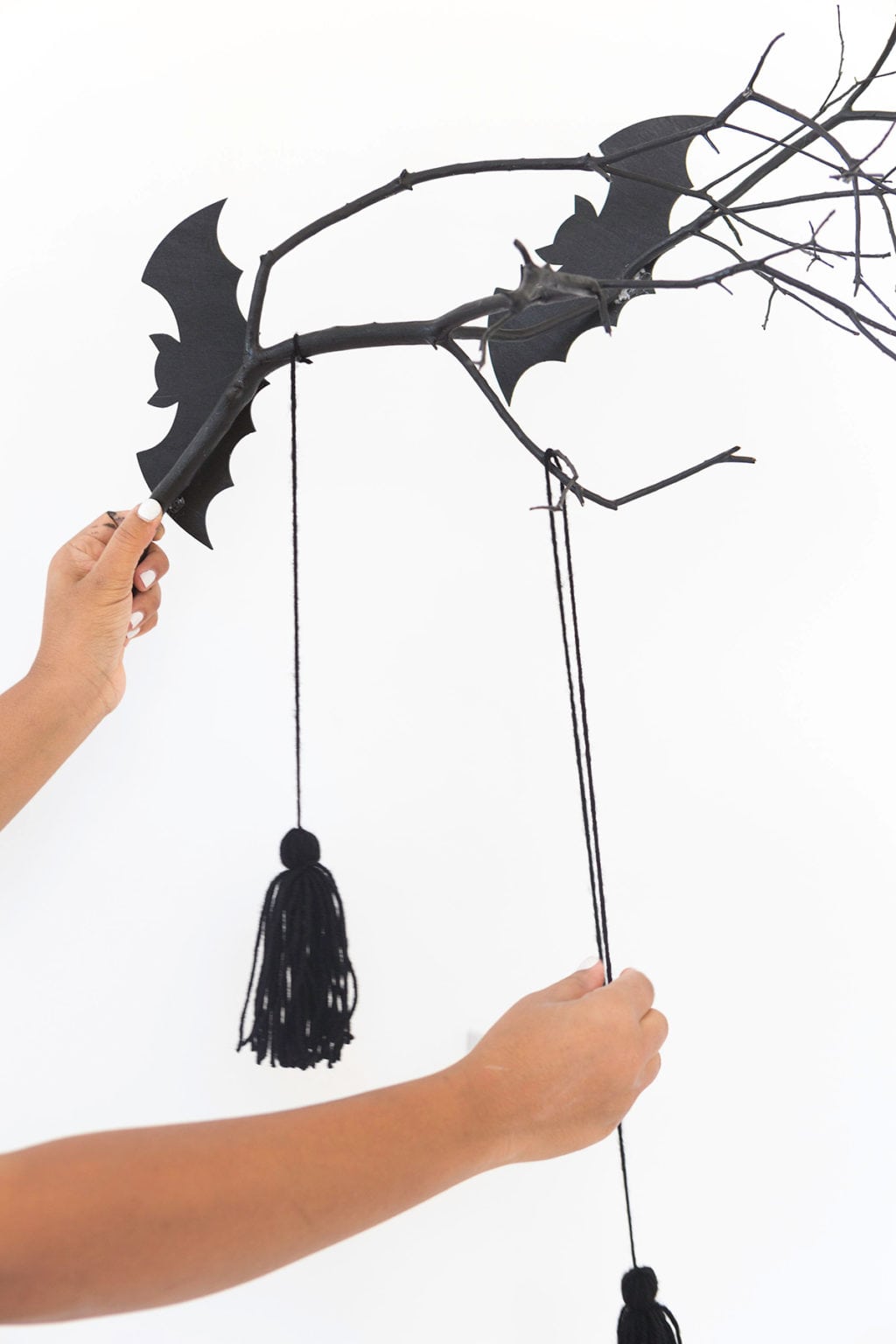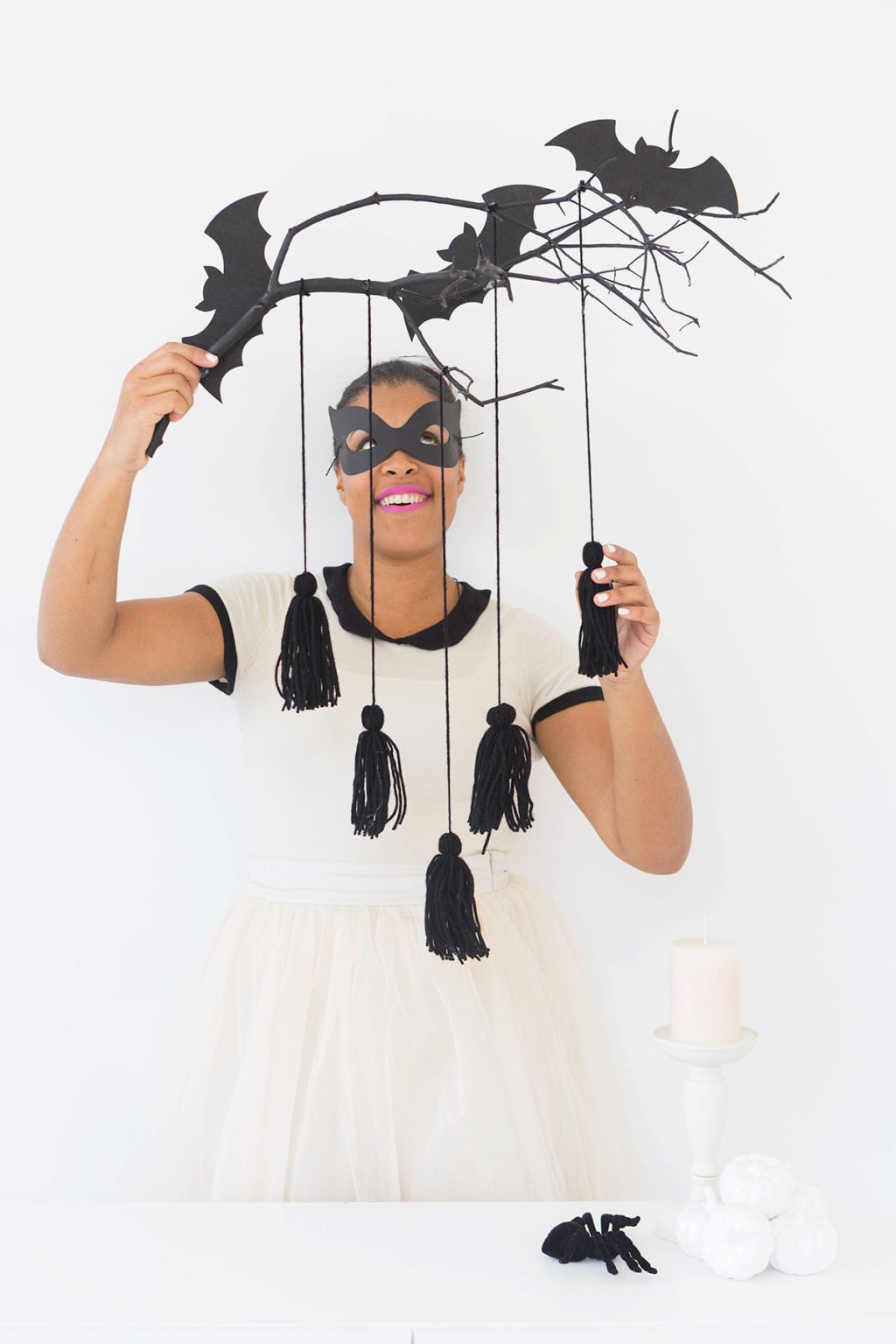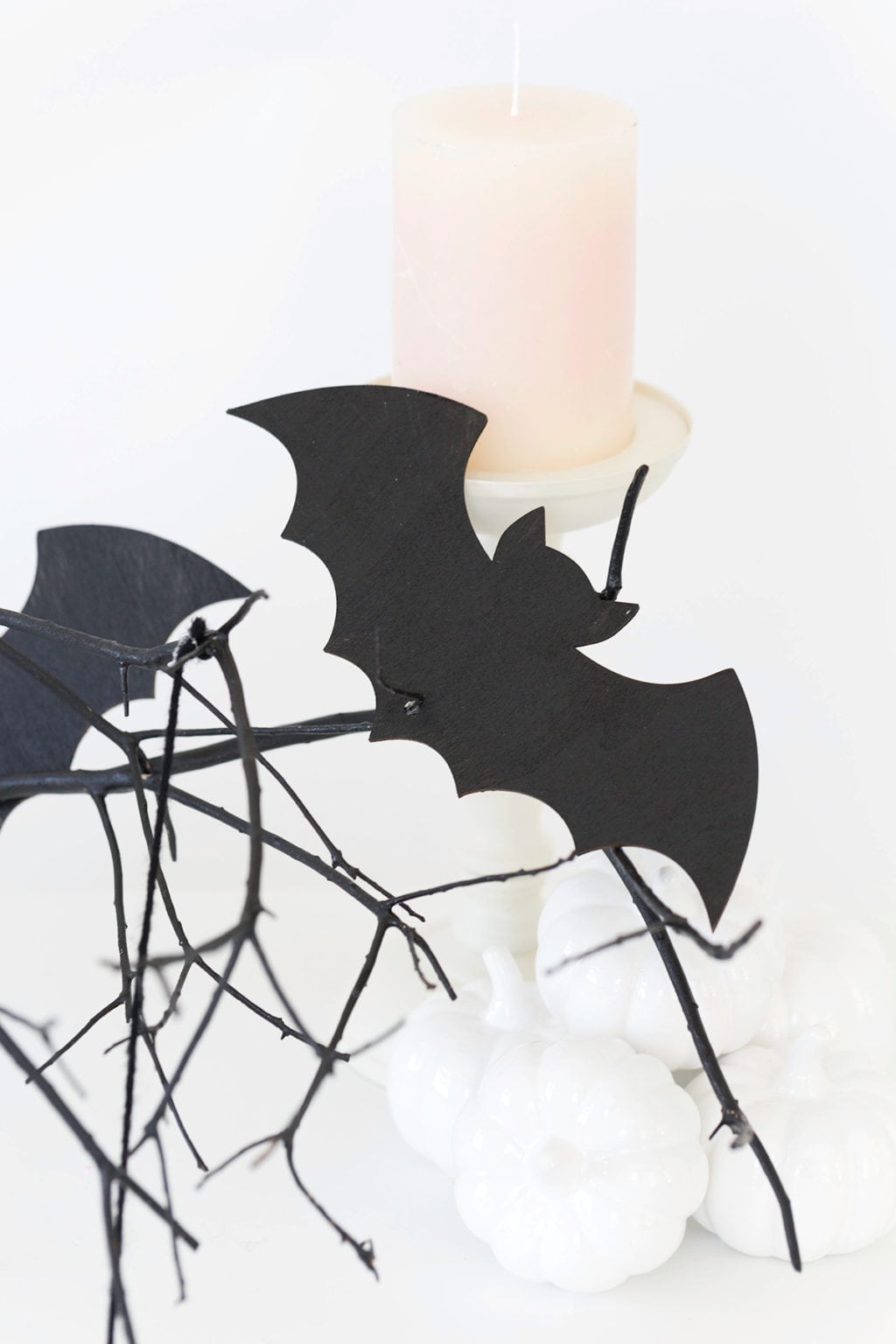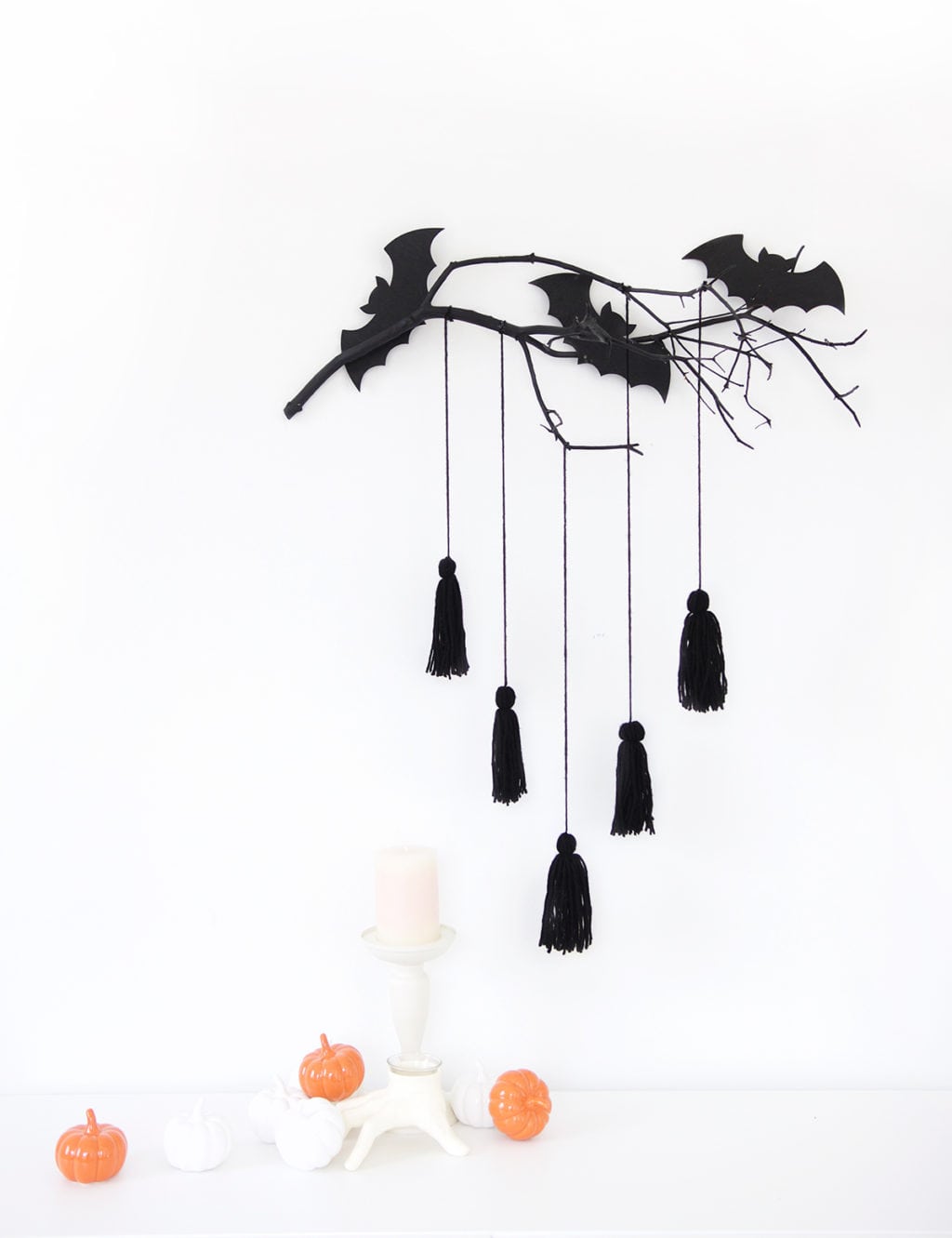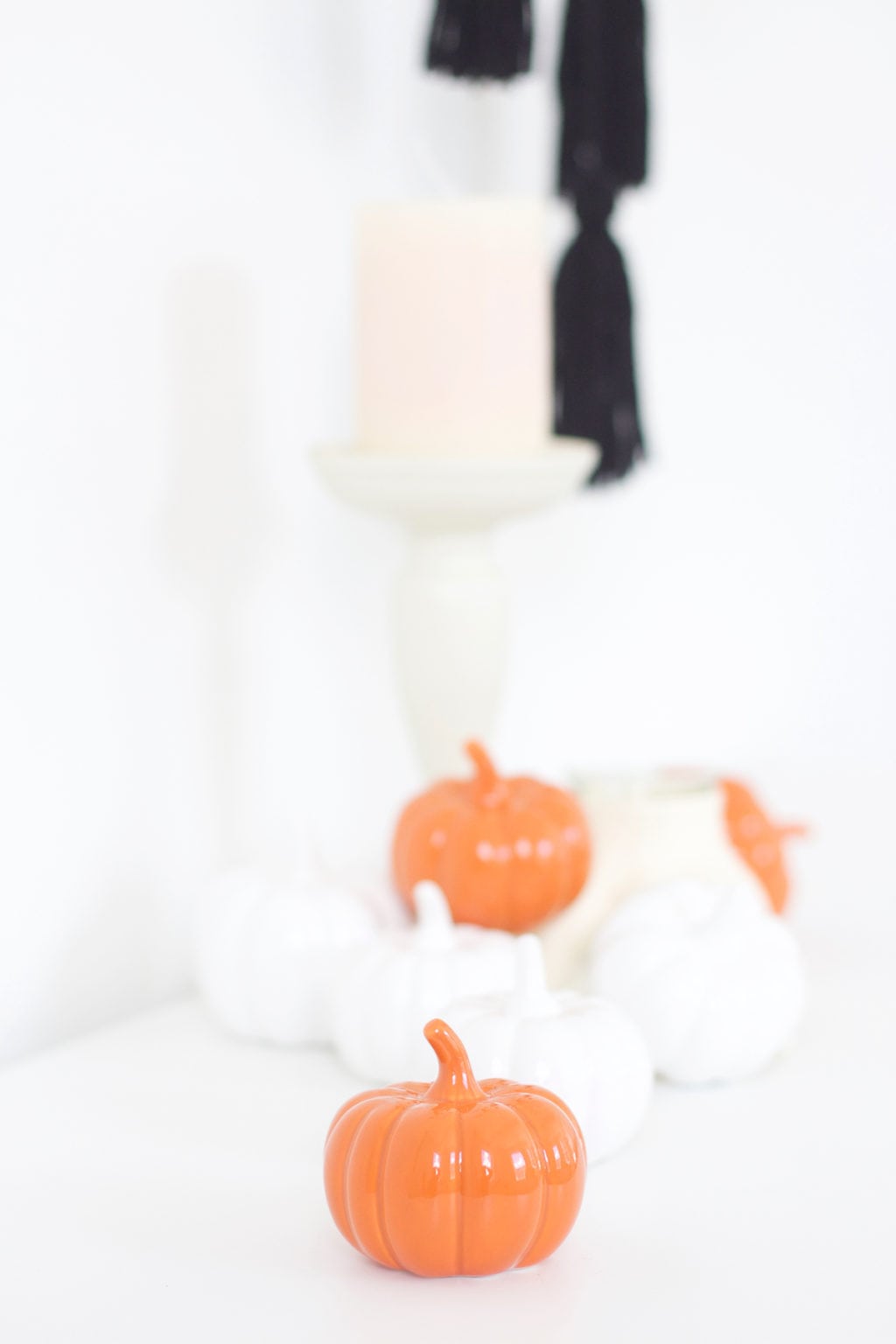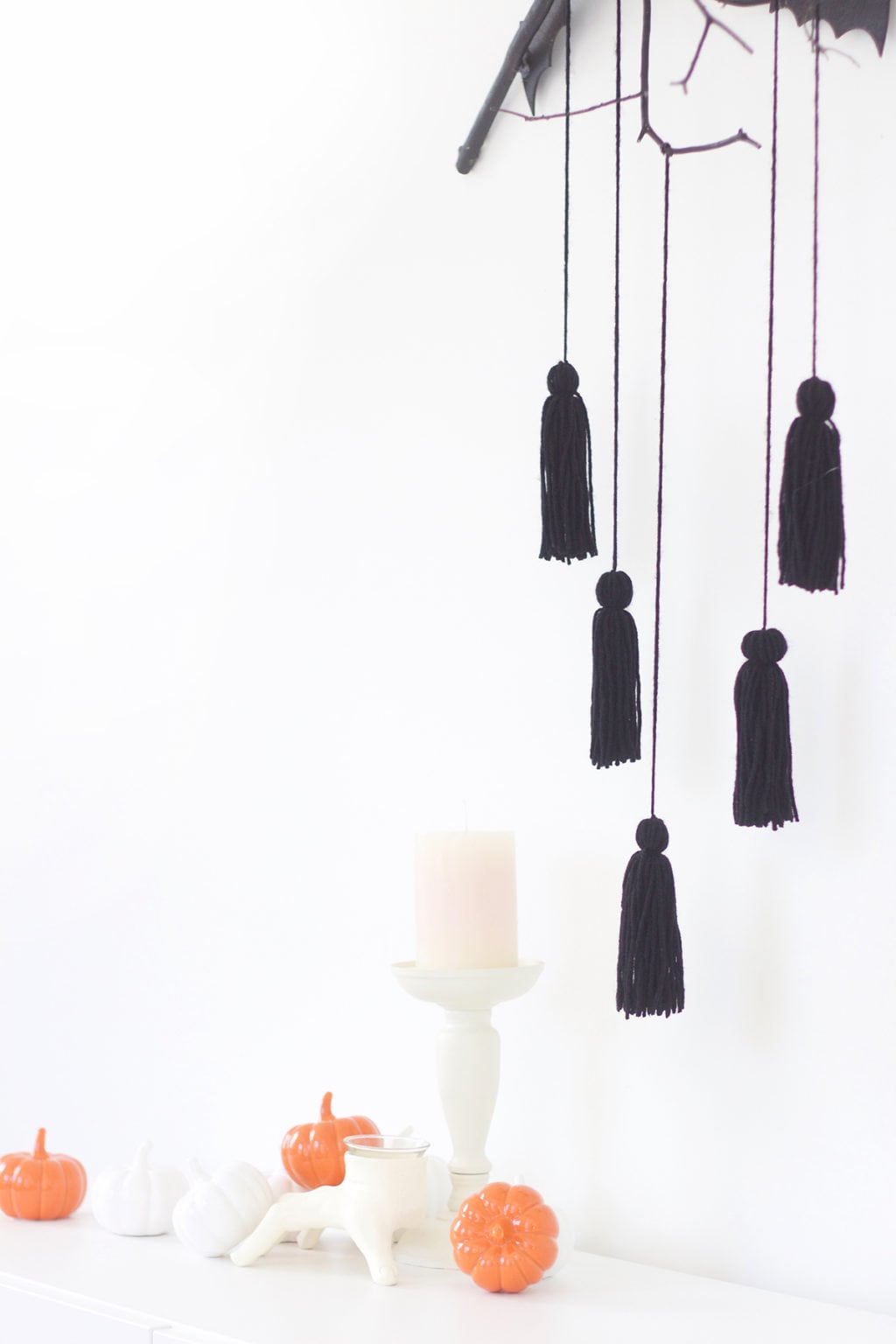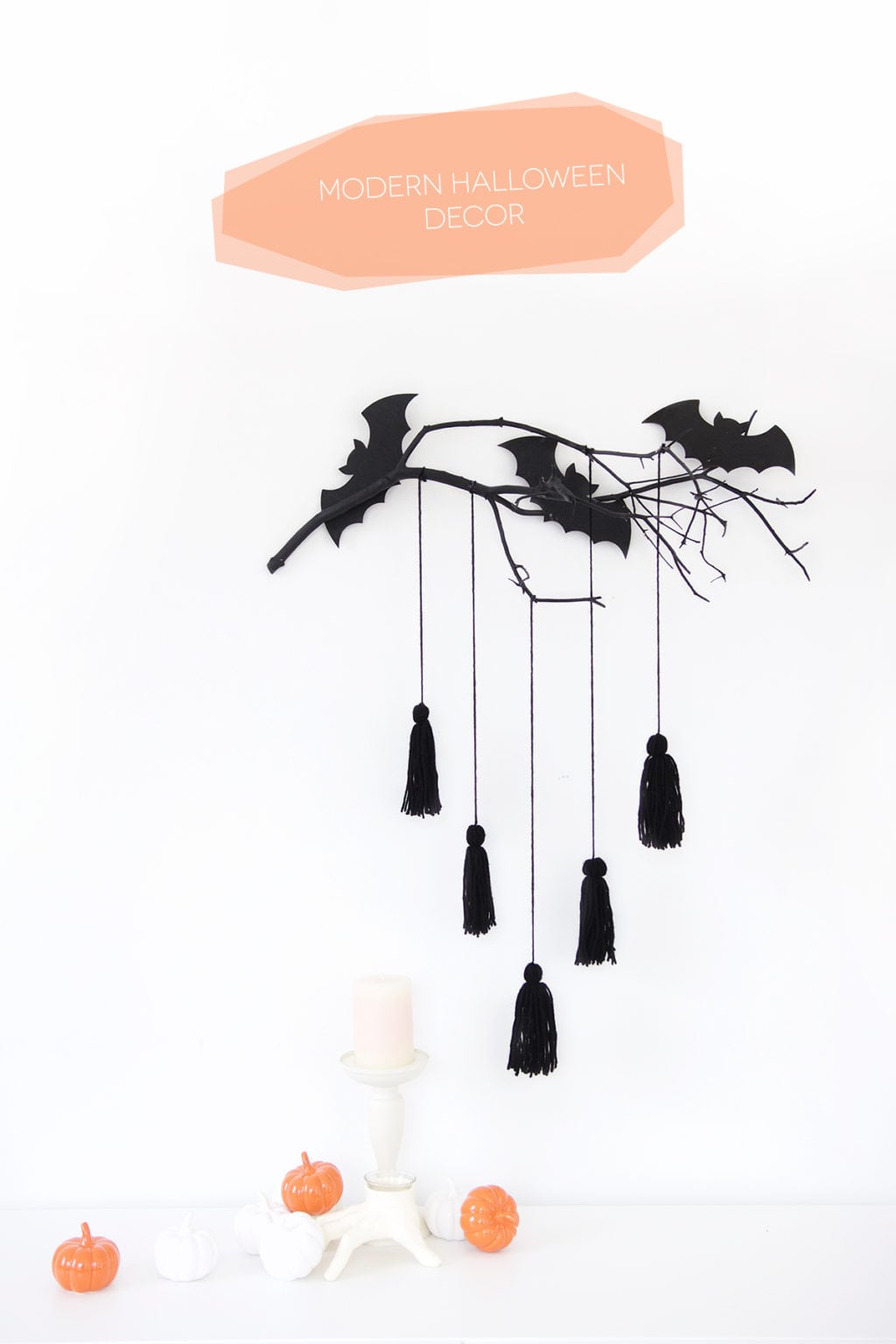 Photography: Devlopz