This post is an advertisement by Cotton.
There's an ongoing debate about robes in this house. Me? I'm a robe aficionado. Andrew? Not so much. But we all know the one golden rule of marriage: Happy Wife. Happy Life. Which means I get to lounge around in my robes. Period. End of discussion. I do have a few requirements though:
Must be super cozy.
Must be oversized so I can wrap it around me like a blanket.
Must be lightweight. When you live in Miami, there's more than enough heat to go around without creating your own.
Now, when a robe lover like me finds out I can DIY my own cozy little cocoon from a cotton jersey sheet – welp, that's exactly what I do. Here's the rundown so you can craft your own:
You'll need:
A 100% Cotton Jersey Queen Sized Bed Sheet
A sewing machine
Scissors
Wide ribbon to use as a belt
Iron on saying (optional)
HOW TO MAKE A COTTON SHEET ROBE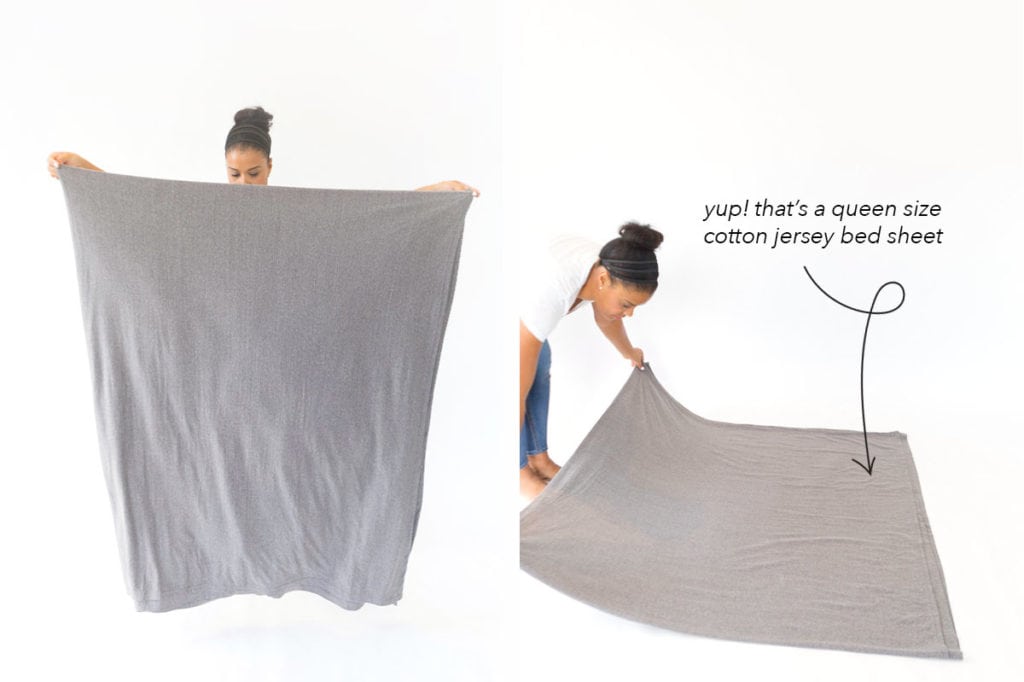 Fold the sheet in half and then in half again, then lay it down on a large work surface…or better yet, the floor.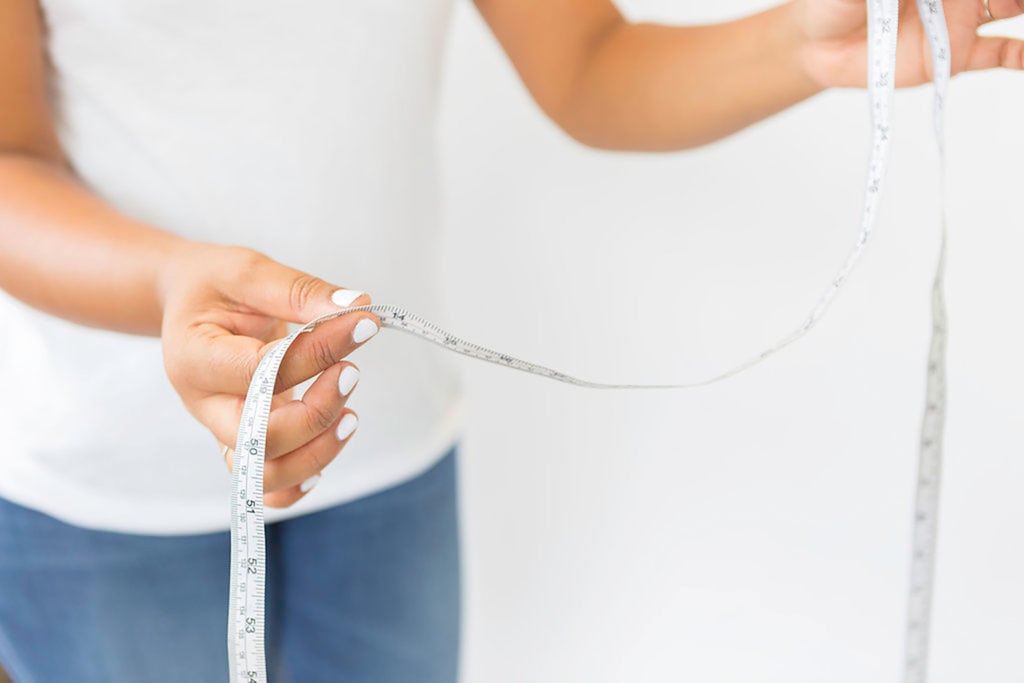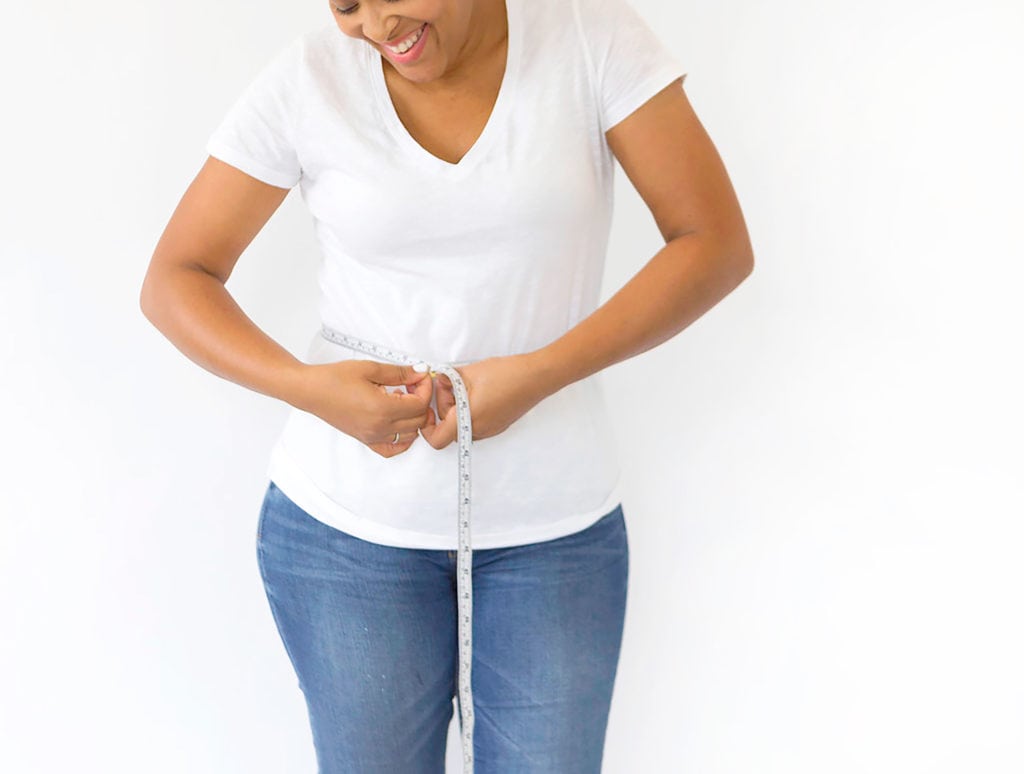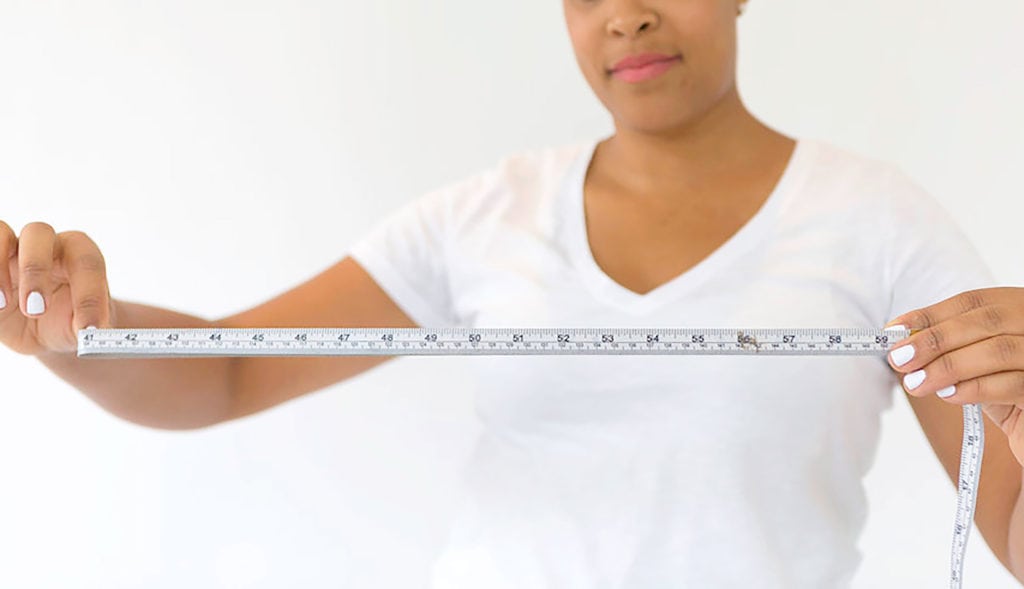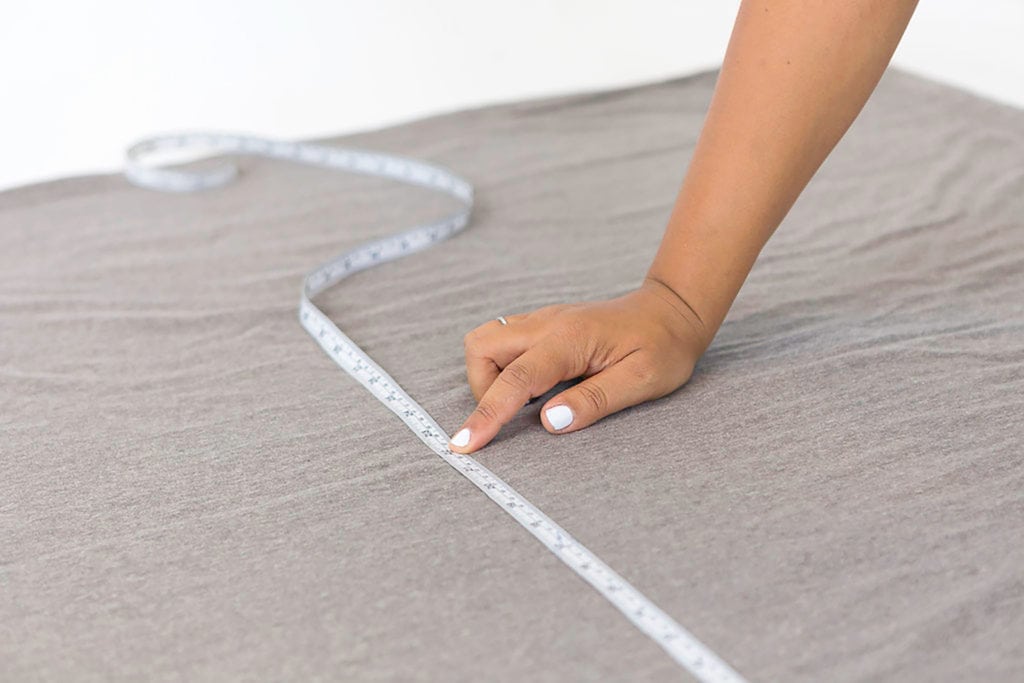 Grab a measuring tape and measure your waist. With your thumb on your waist measurement, fold the measuring tape in half and lay it down onto your folded sheet. The 0" measurement should be against the folded edge of the sheet.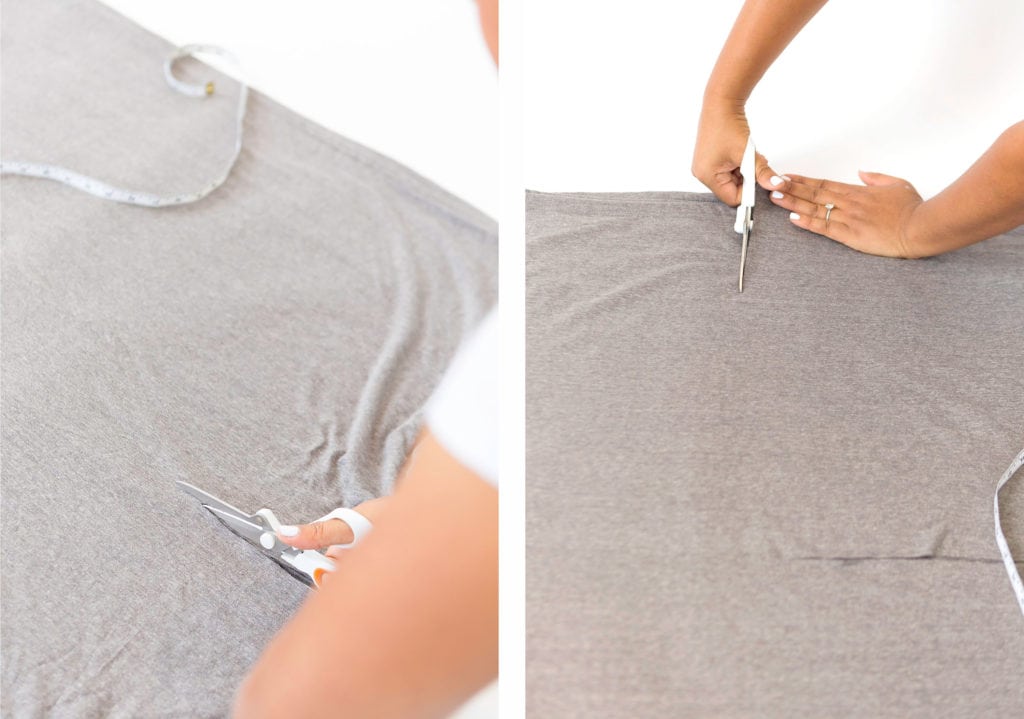 With your "half-waist" as a guide, cut up the side of the sheet and stop when you get 3/4ths the way up. Then, cutting from the open edge, cut the sleeve. Your finished product will look like this…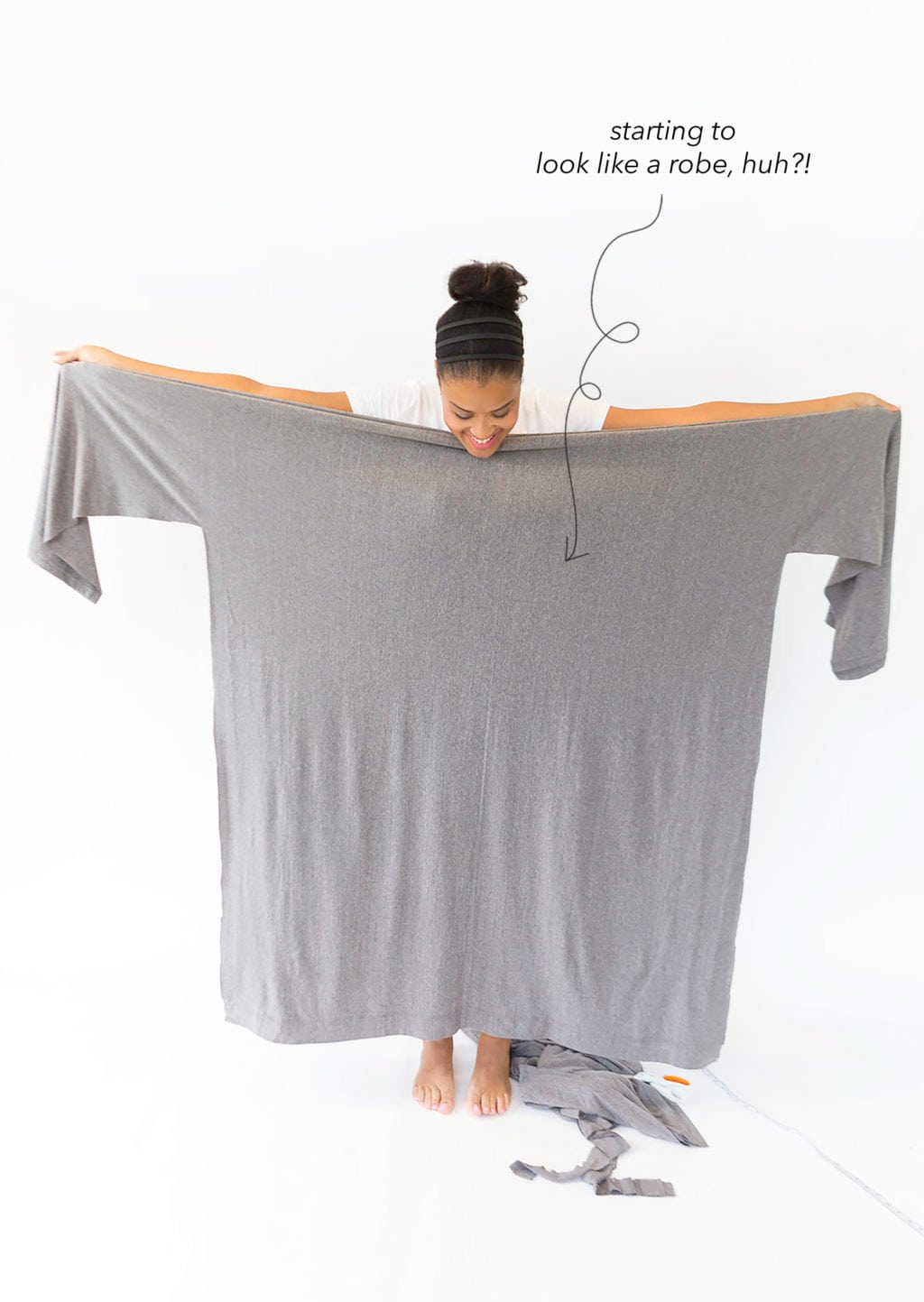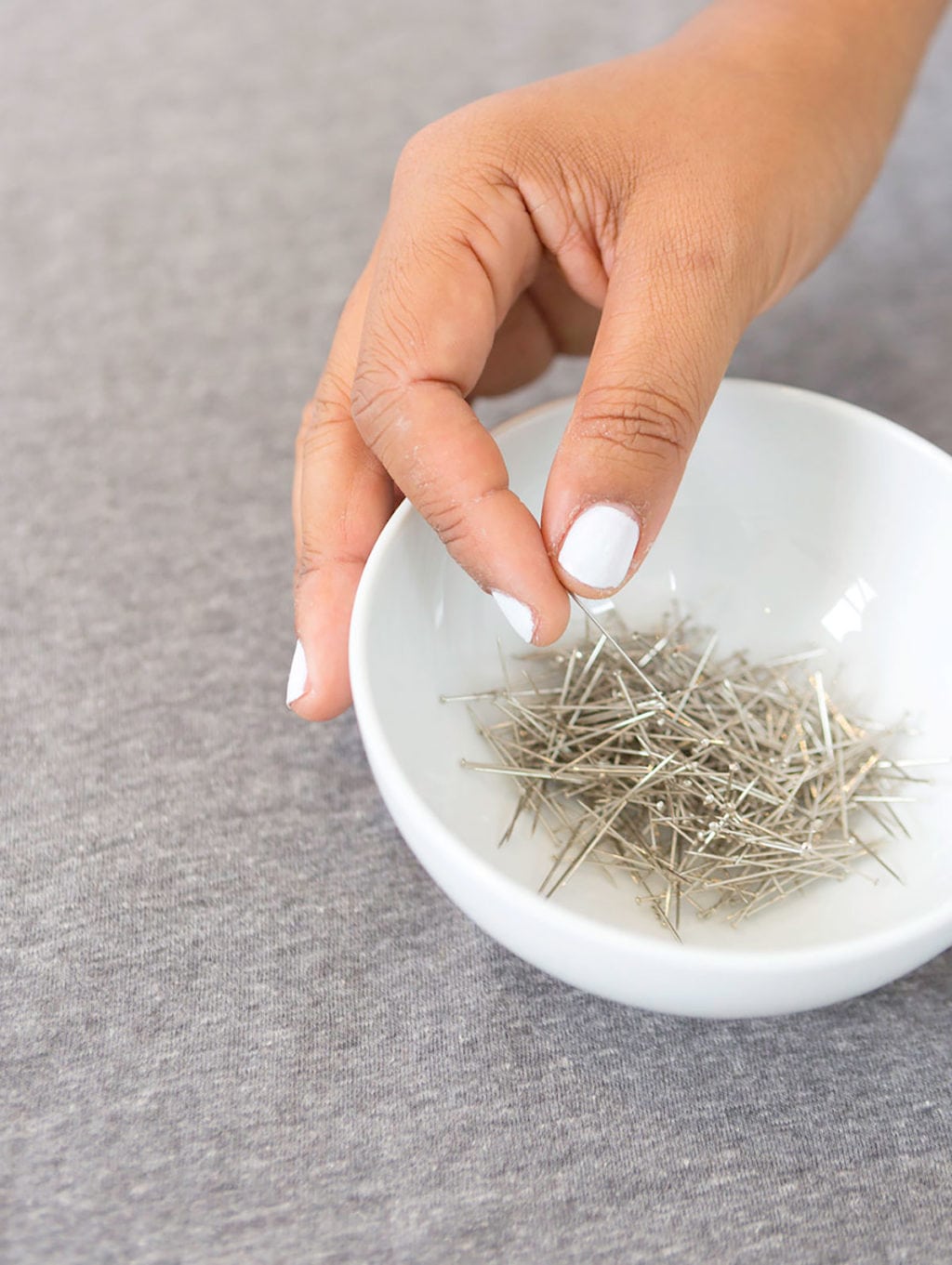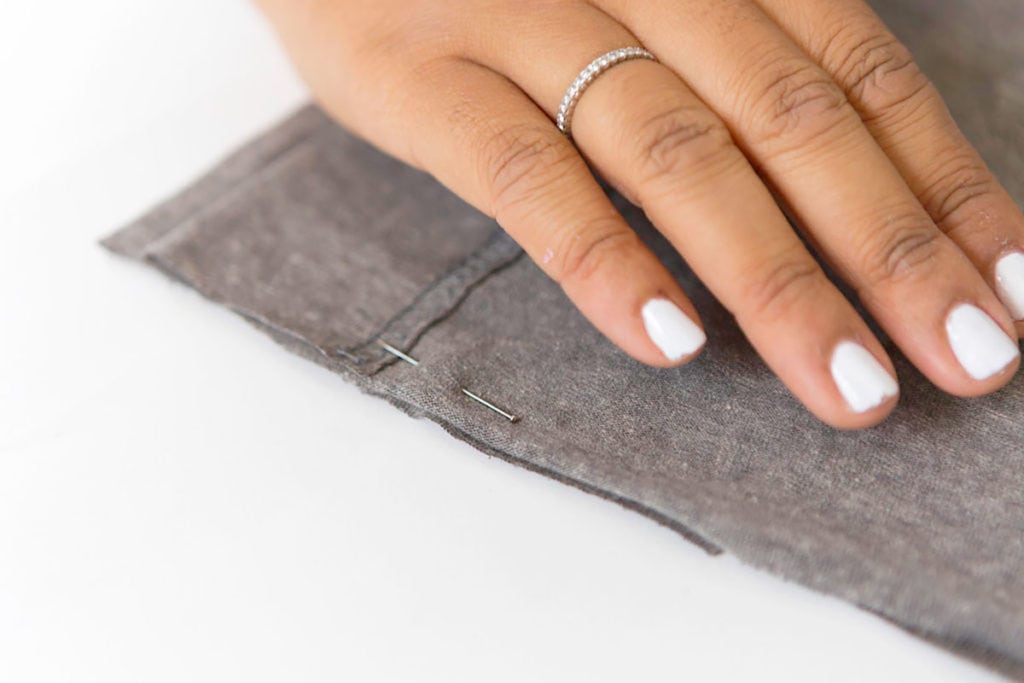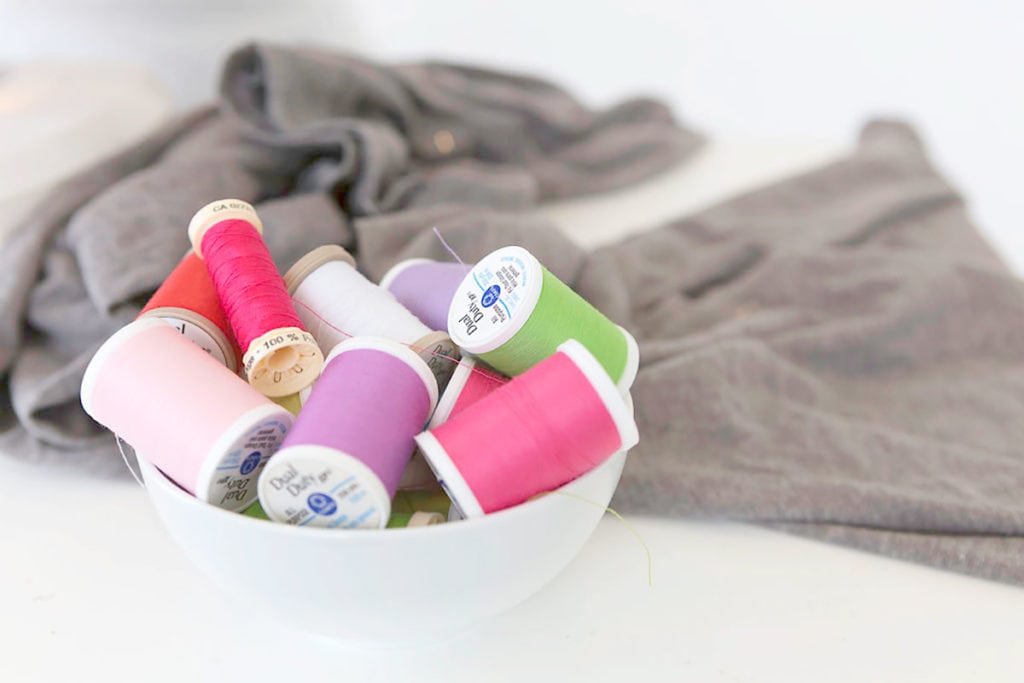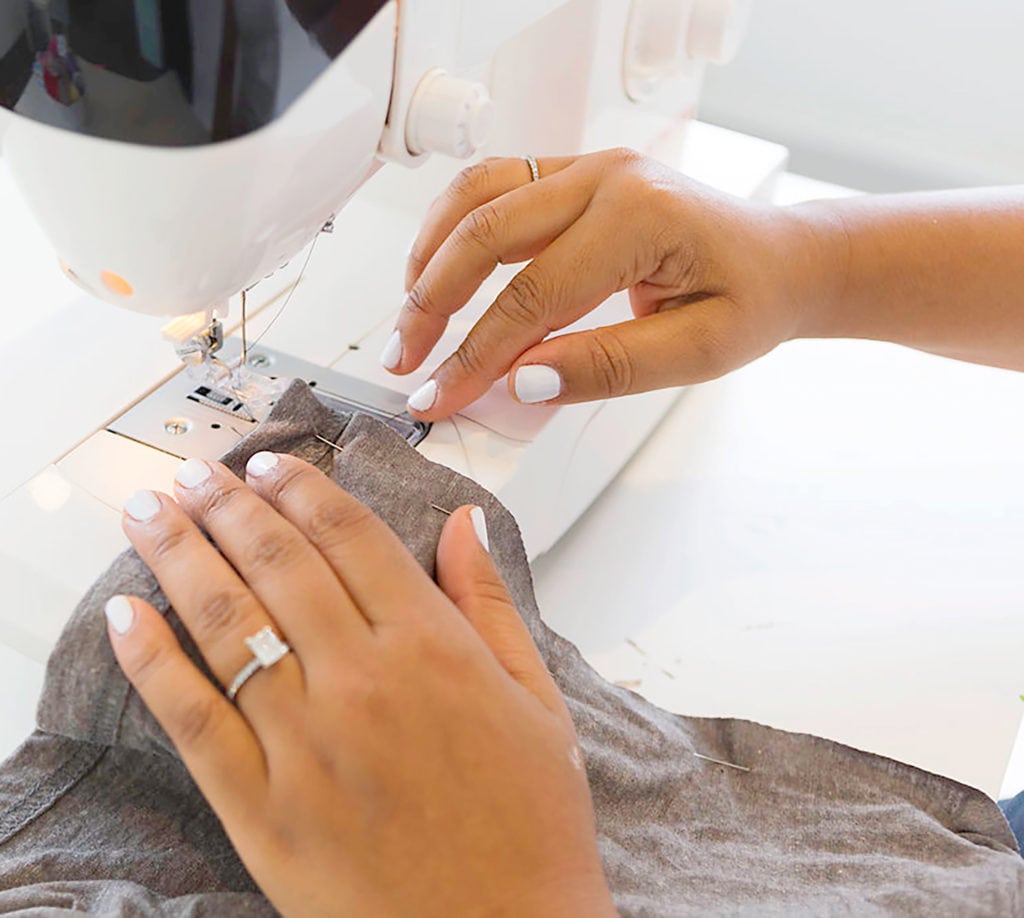 Grab some pins and pin the cut edges of your robe, then pull out the sewing machine and stitch the edges. The beauty of cotton jersey is that it won't fray so a single, straight stitch is plenty!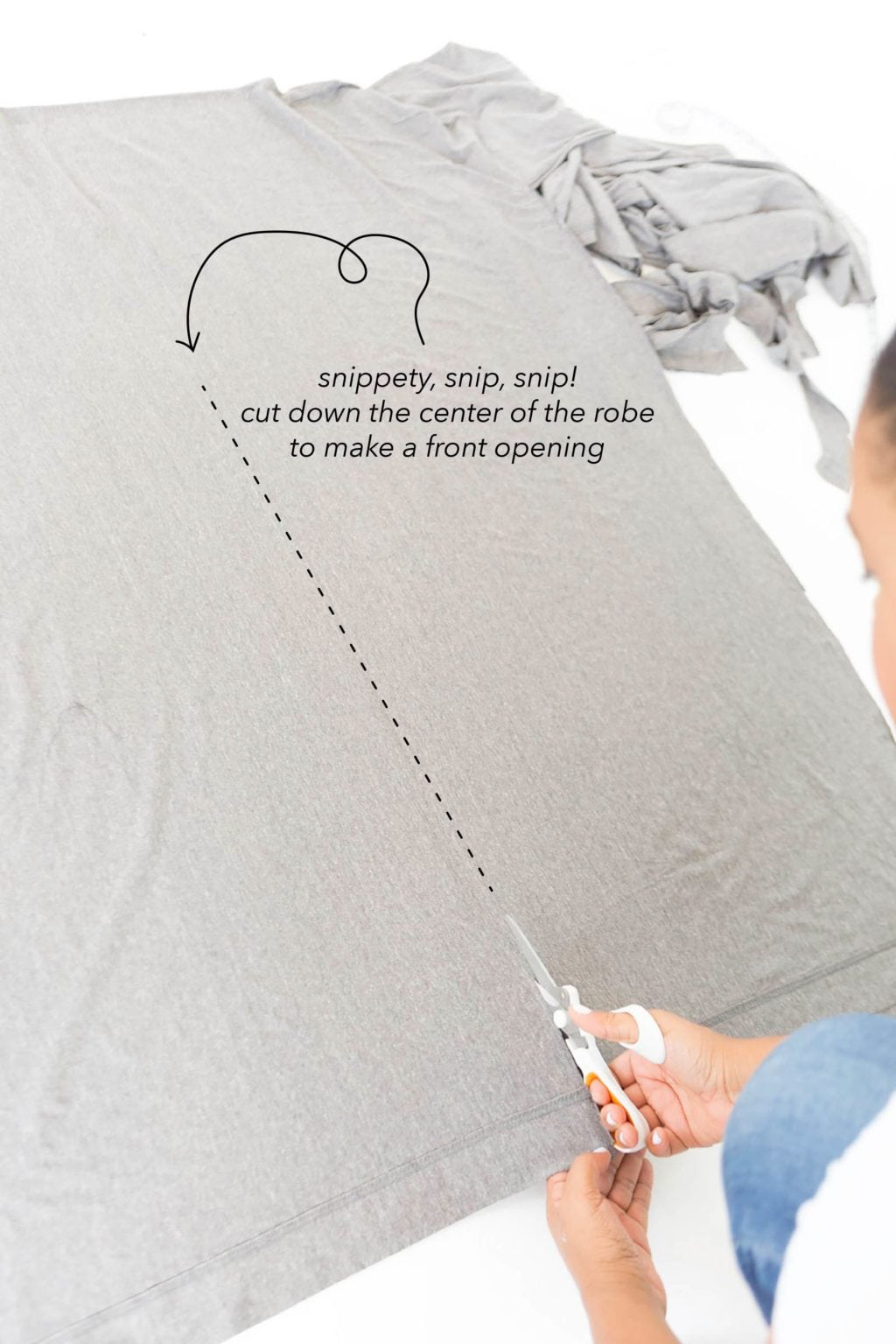 Last thing to do! Lay your robe flat on your work surface and cut directly up the front to create an opening. Again – no need to worry about fraying, so leave the edge raw.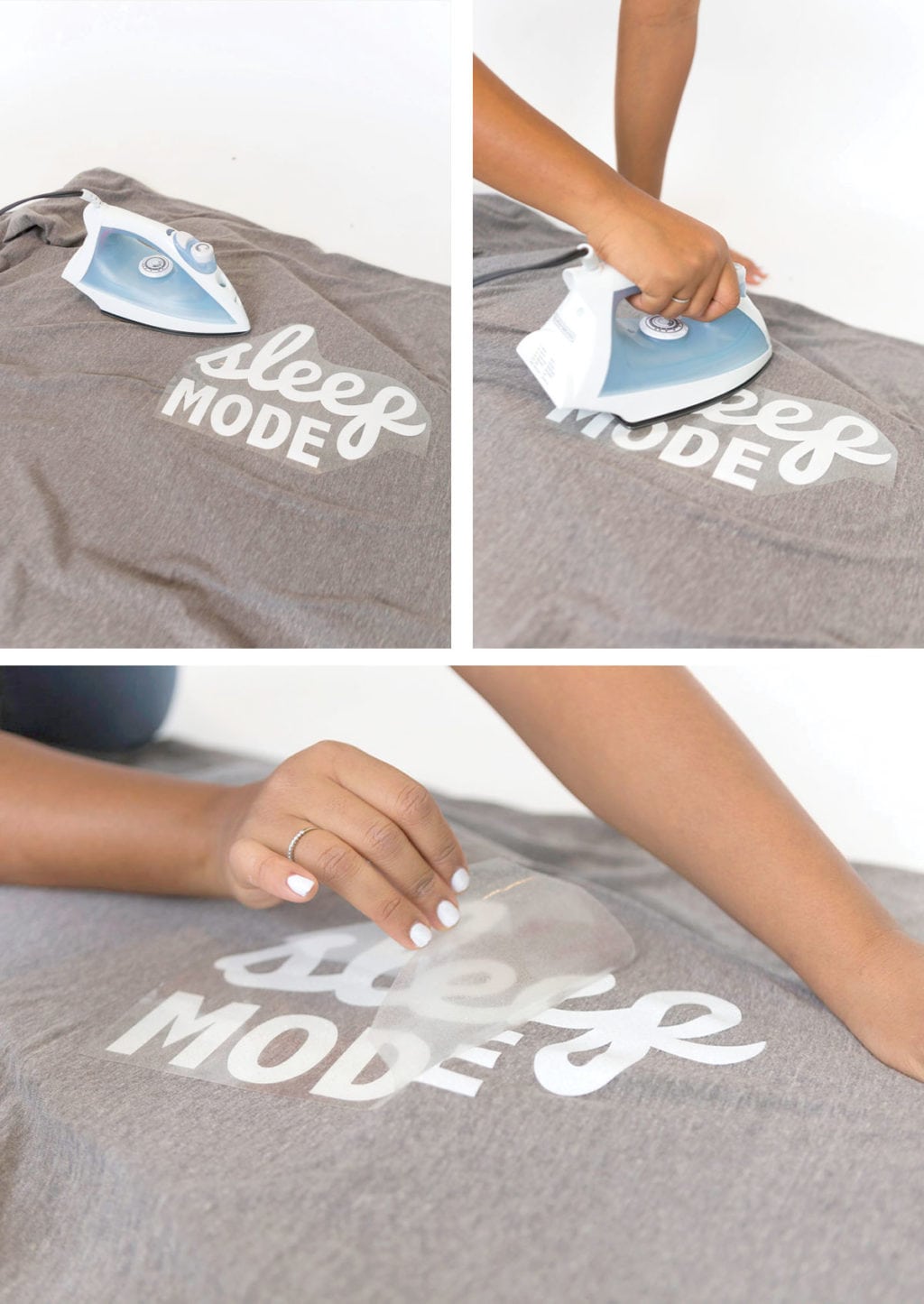 Now – this last bit of pizzazz is totally optional! I created a cute iron-on for the back of my robe to give it some personality! Iron-on vinyl works beautifully on cotton fabrics.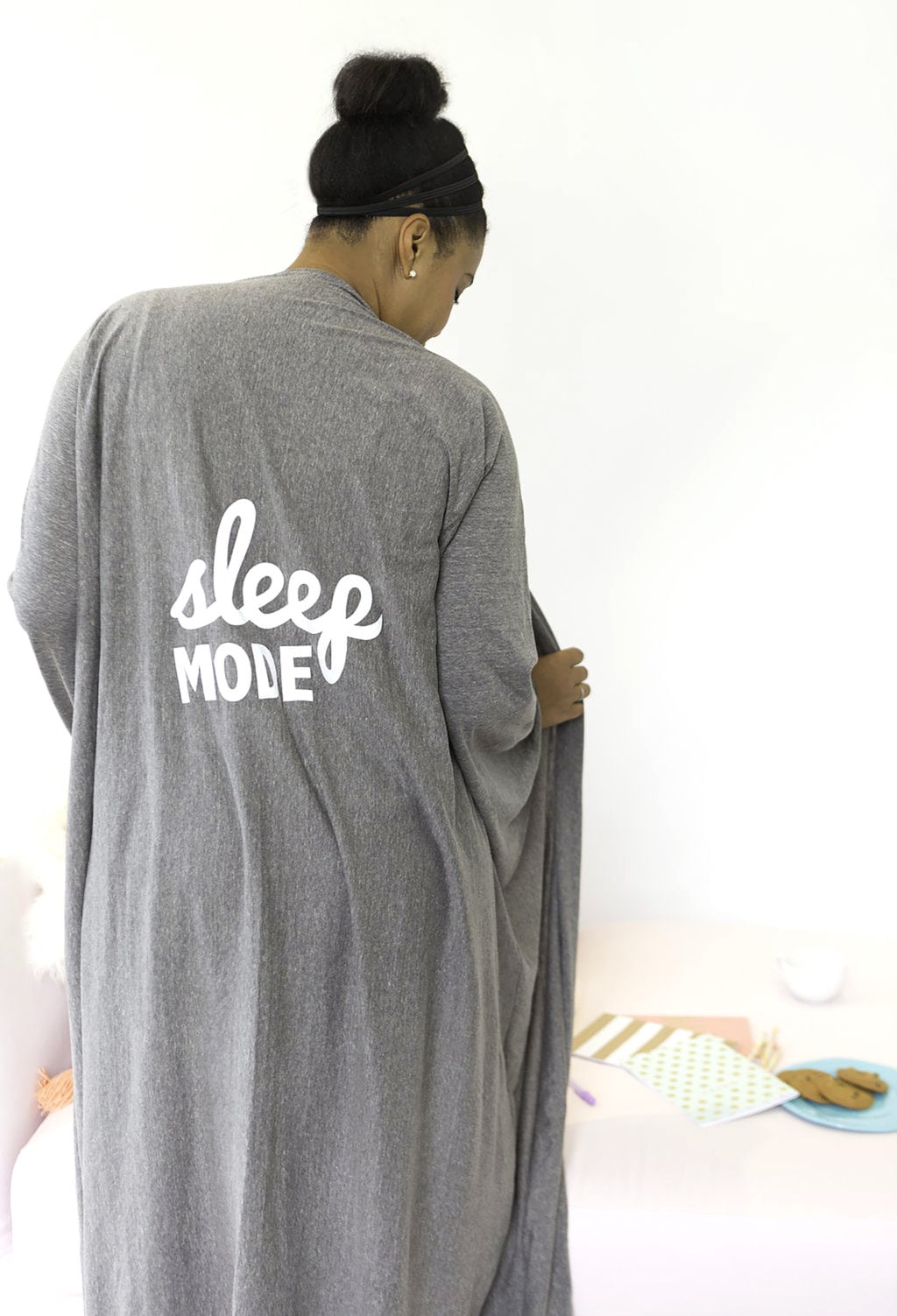 When you're robe is all done, grab a piece of wide ribbon to use as a belt and let the lounging begin!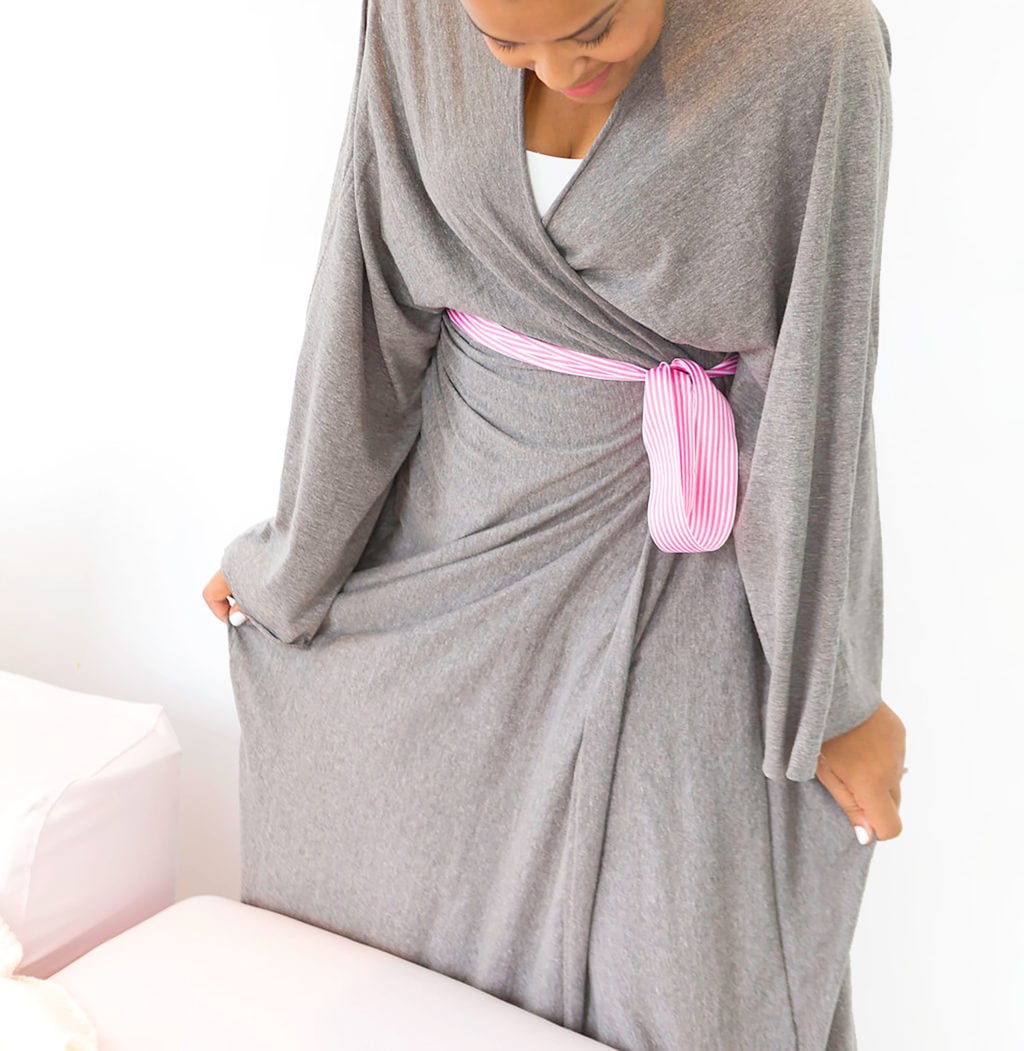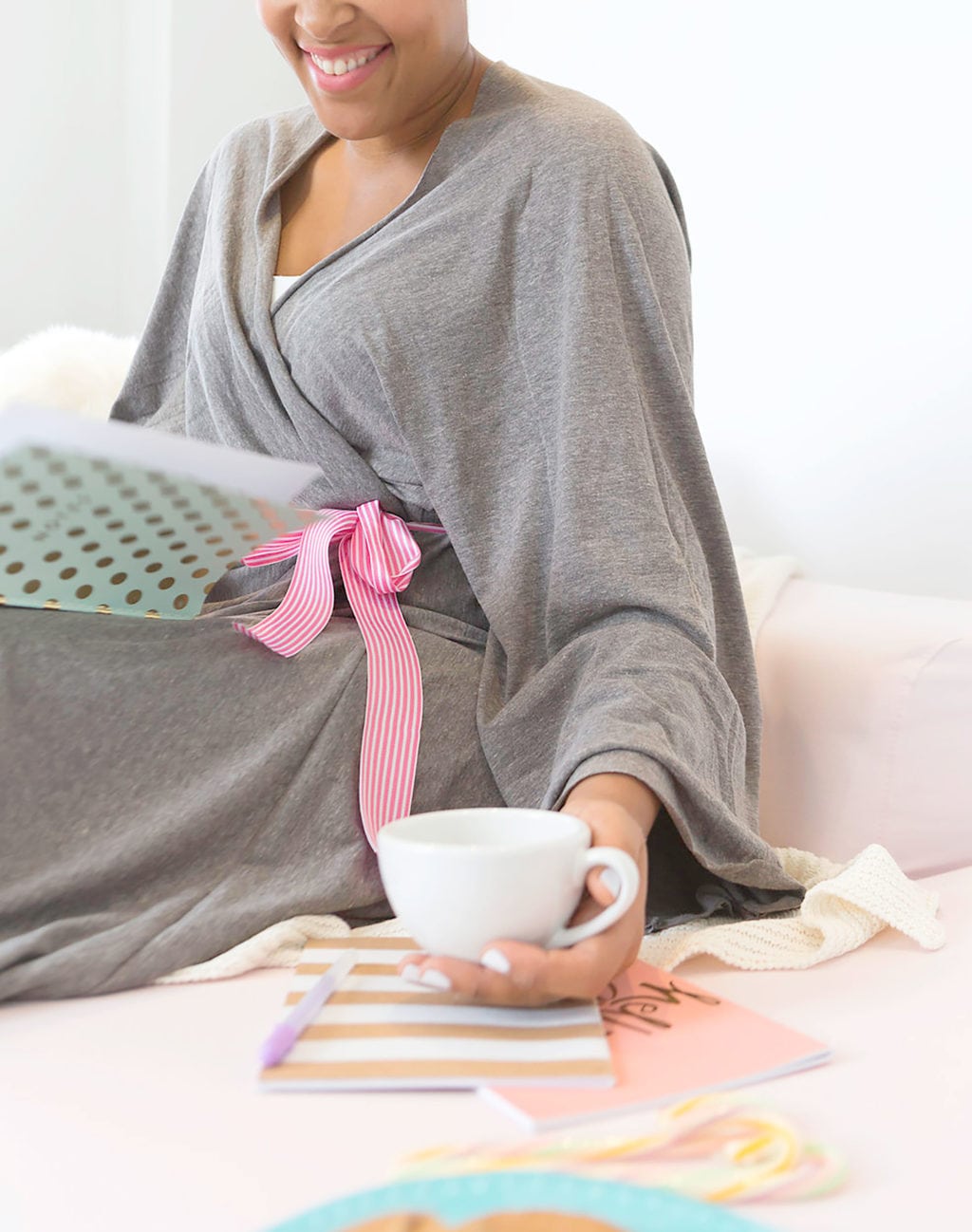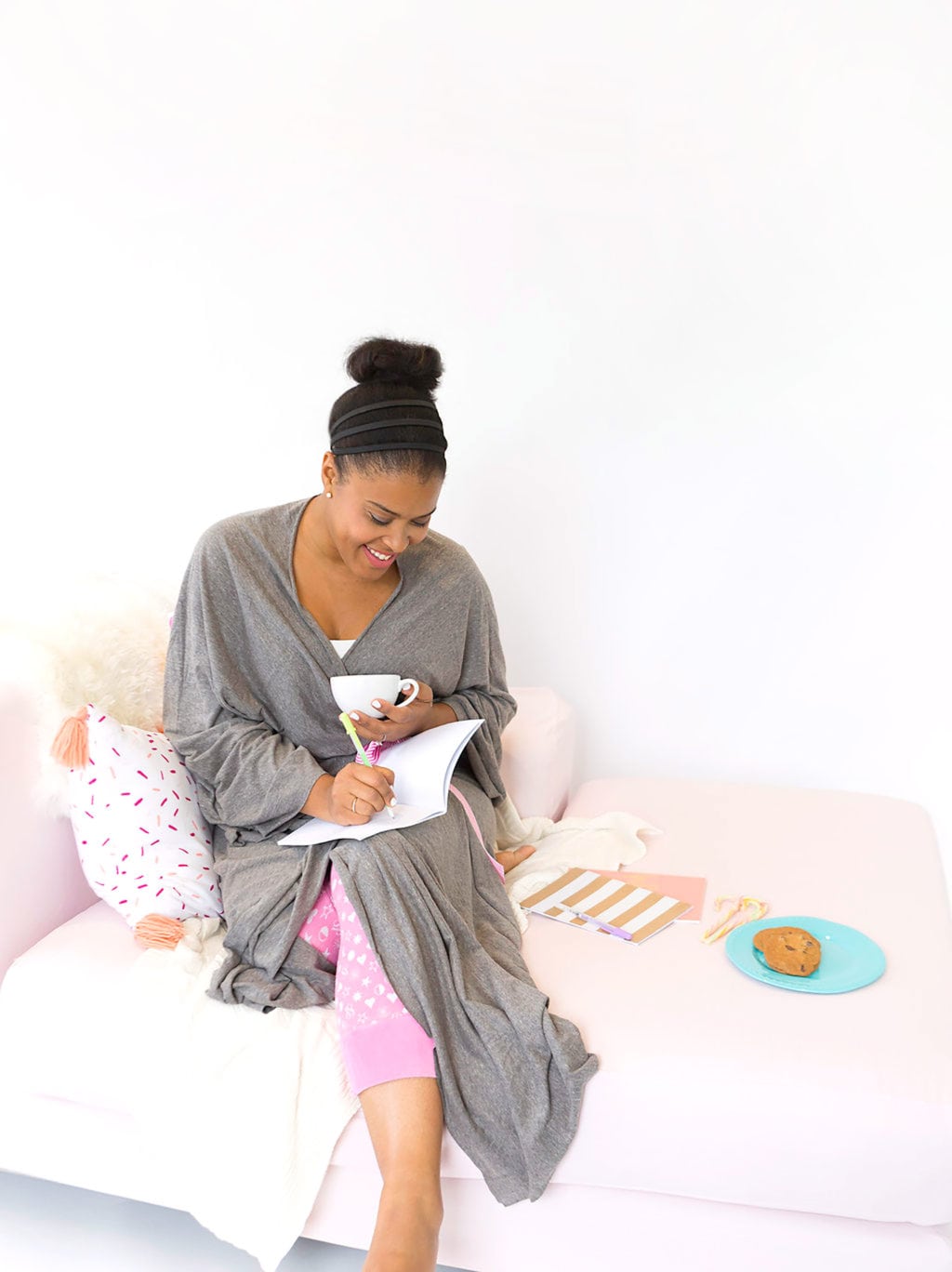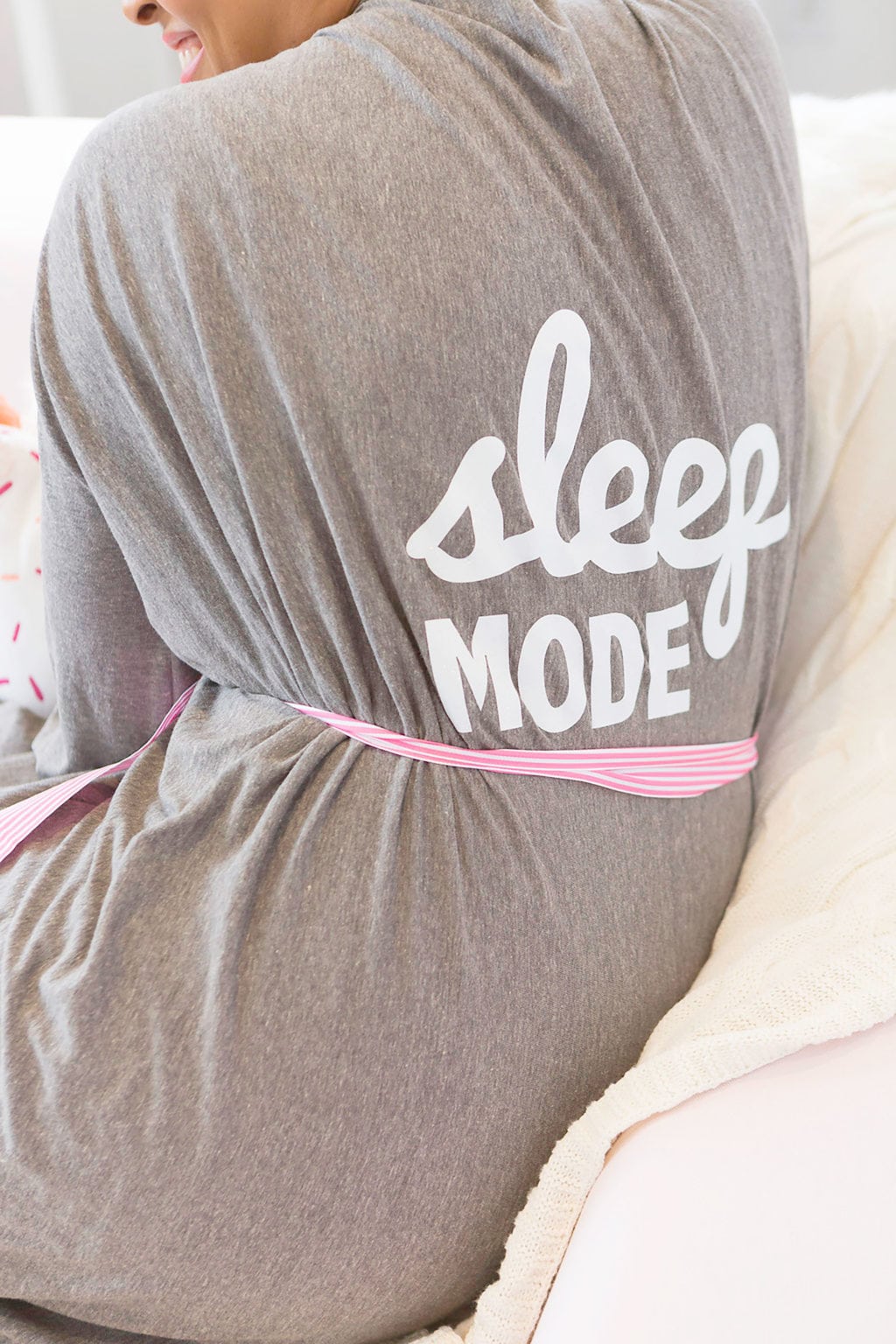 Who's ready for some cozy, robe wearing?! This project is super easy and really fun…even if you're a beginner with a sewing machine. The cotton jersey means minimal stitching and more time lounging.
This post is paid for by Cotton & Refinery29. All project ideas and wacky stories are mine, all mine. Thanks for supporting the collaborations that keep the lights on in this joint!