Now that I'm a mom, I've really got my finger on the pulse of kid crafts. They usually involved paint, clay or chalk and they are usually messy. Very messy. I've had to quickly get over my fear of the messy. If we're crafting it in this house, it'd better be washable because the mess is minutes away when there's a two year old involved.
I'm partnering up with method…you know…the people who make those adorable hand soaps that you can't help buying everytime you hit up the store…yeah…that "method." I'm challenging myself to dive into a messy project because method is all about #FearNoMess. So let's get messy and make a few DIY colored sand air plants.  Don't be afraid. We'll clean up at the end.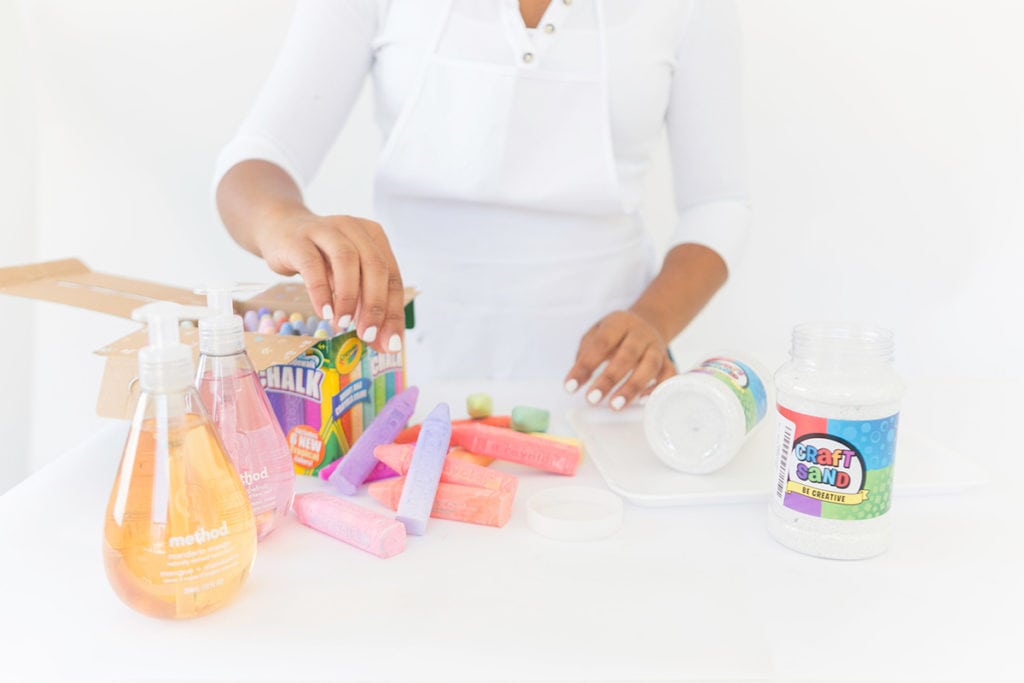 Here's what you're gonna need:
colored chalk
white craft sand
styrofoam trays
air plants
air plant vases like these (notice how their the same shape as the method bottle?!)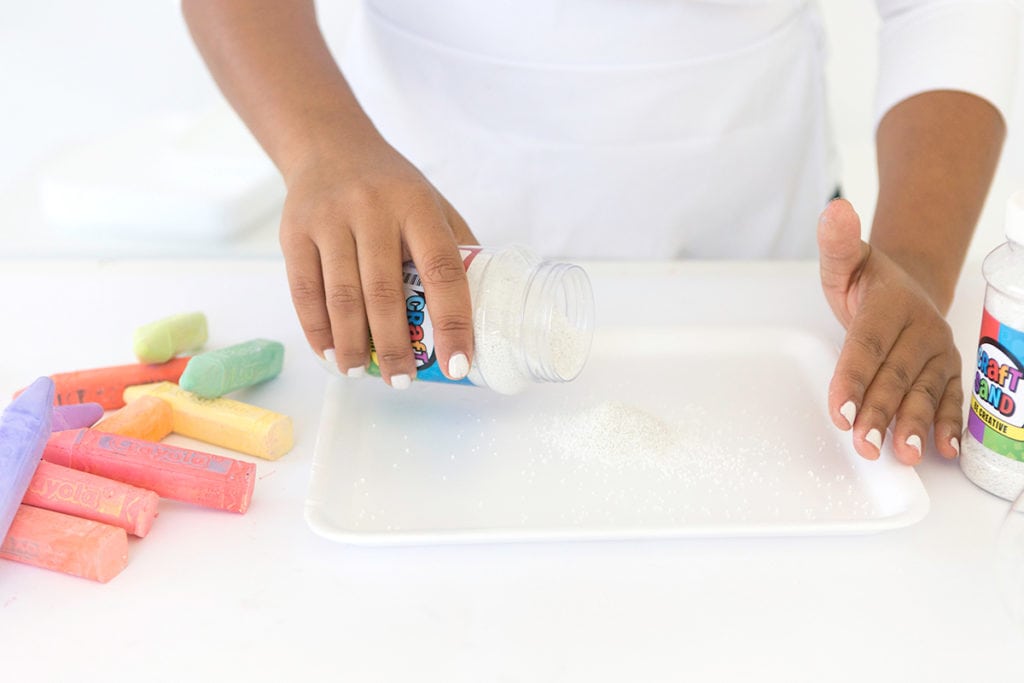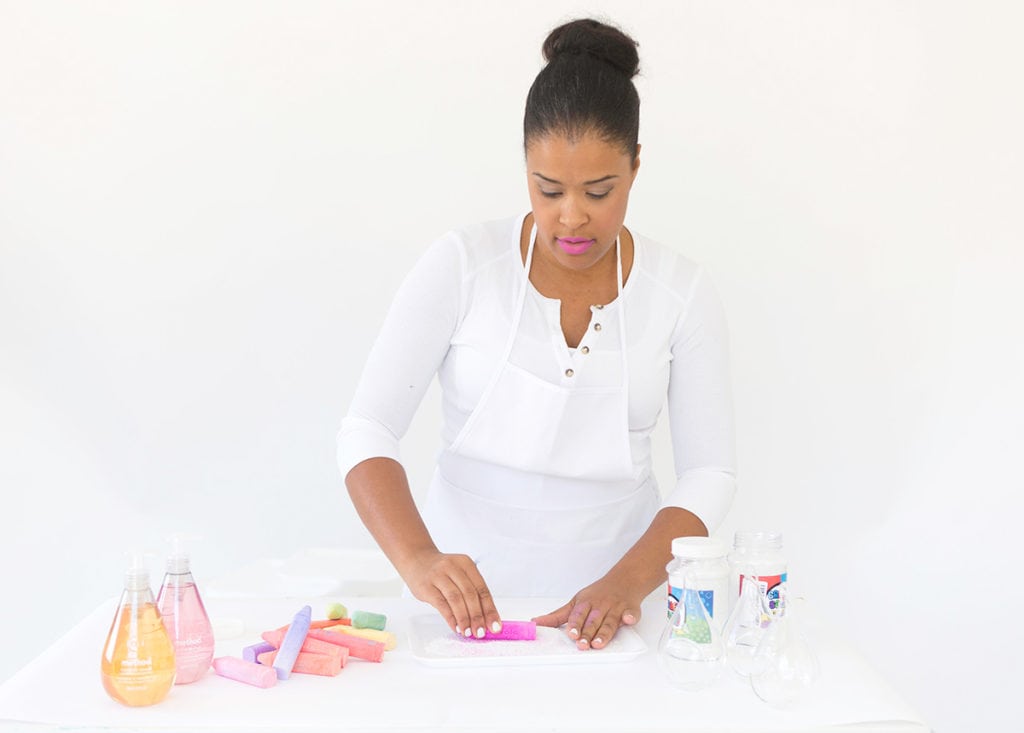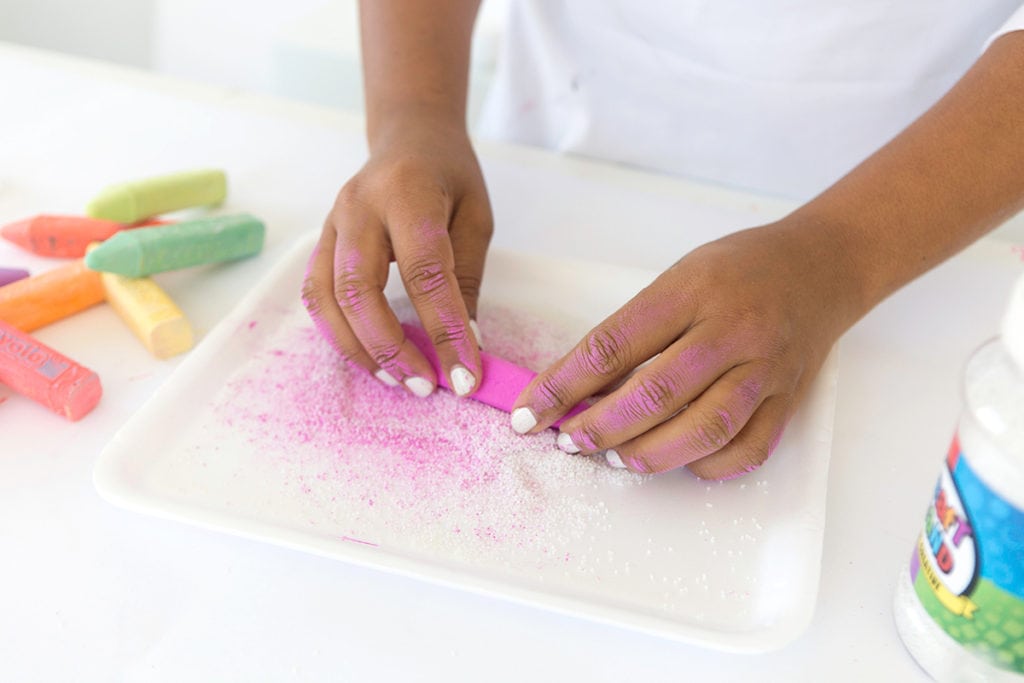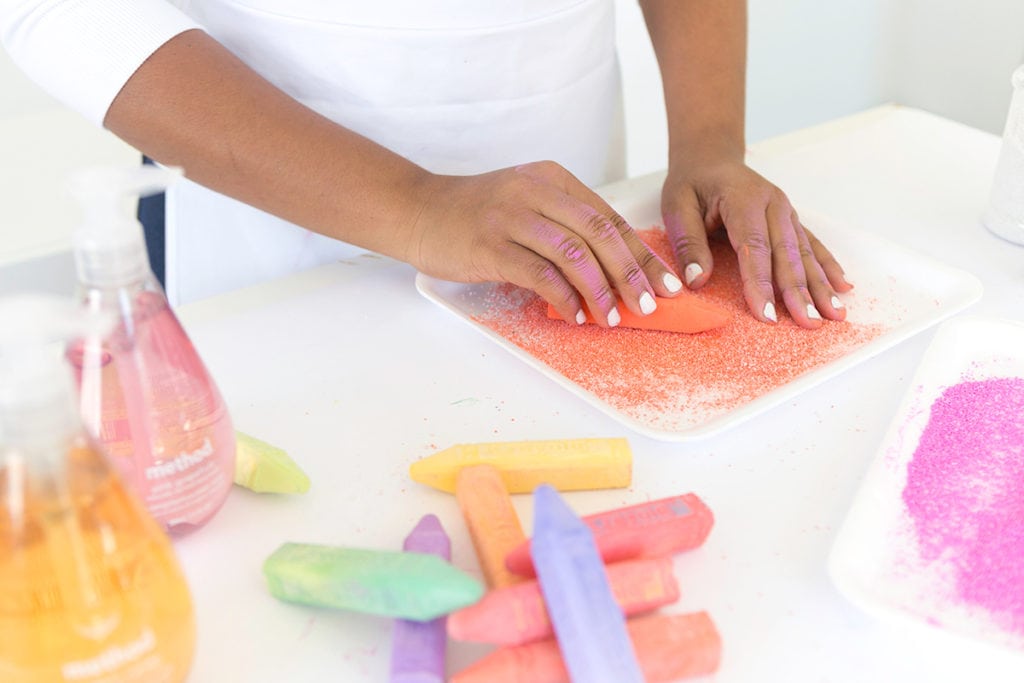 Pour about 1/4 cup of sand into the tray and start rubbing, rubbing, rubbing with the side of the chalk. Slowly, that white sand will take on the bright color of your chalk.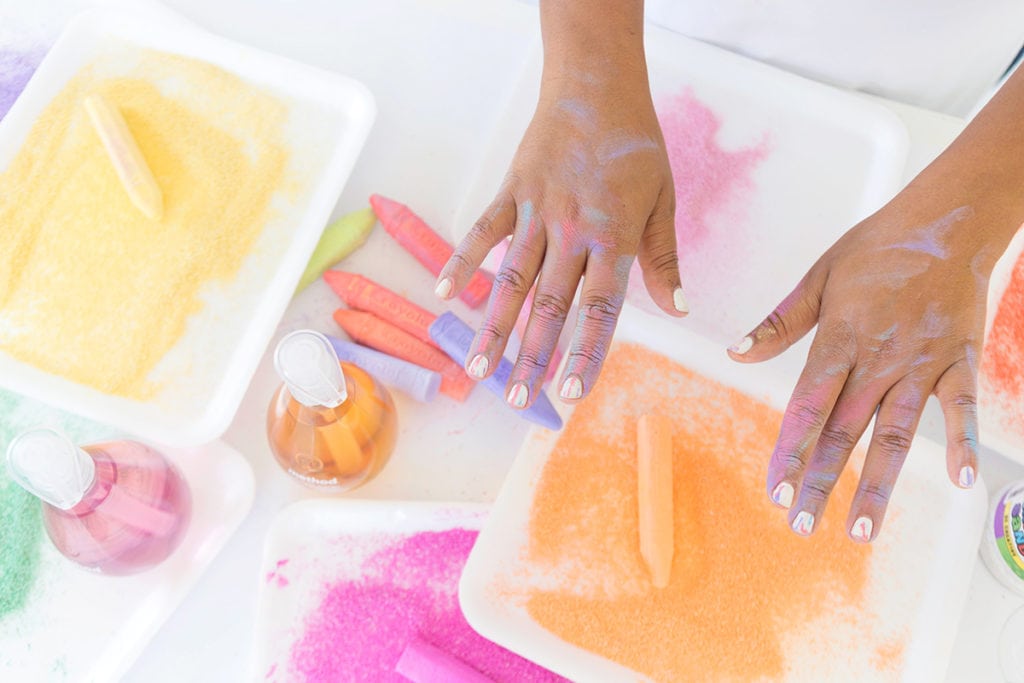 Things are gonna get messy, because that colored chalk is super pigmented and loves to stick to your hands…don't worry …we #FearNoMess up in here, right?!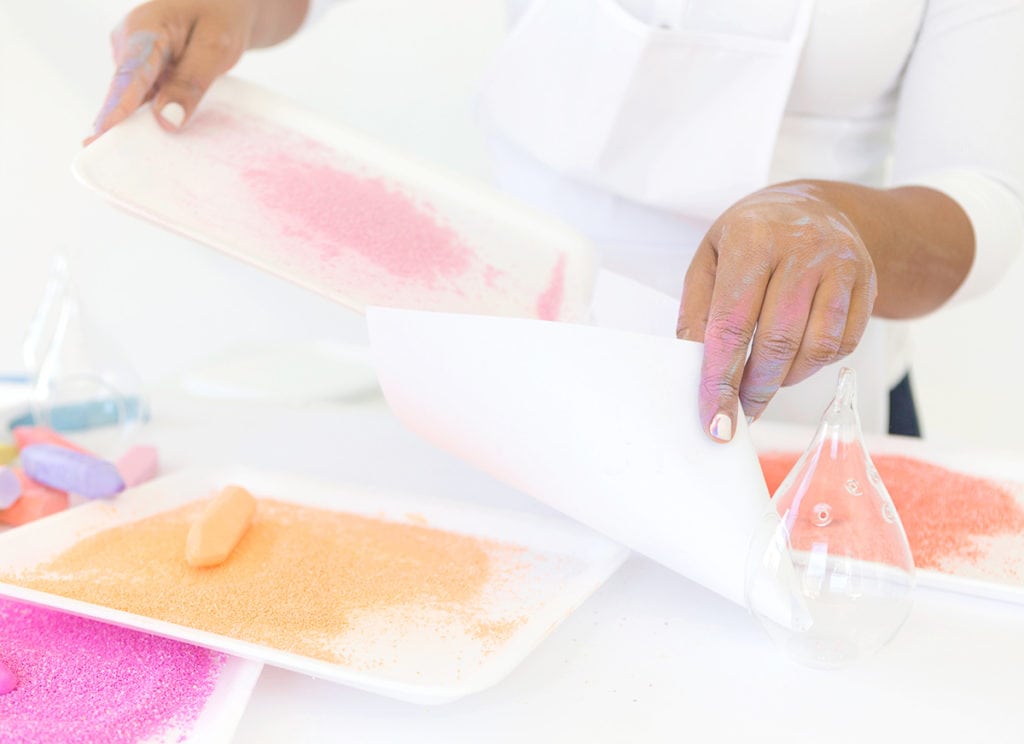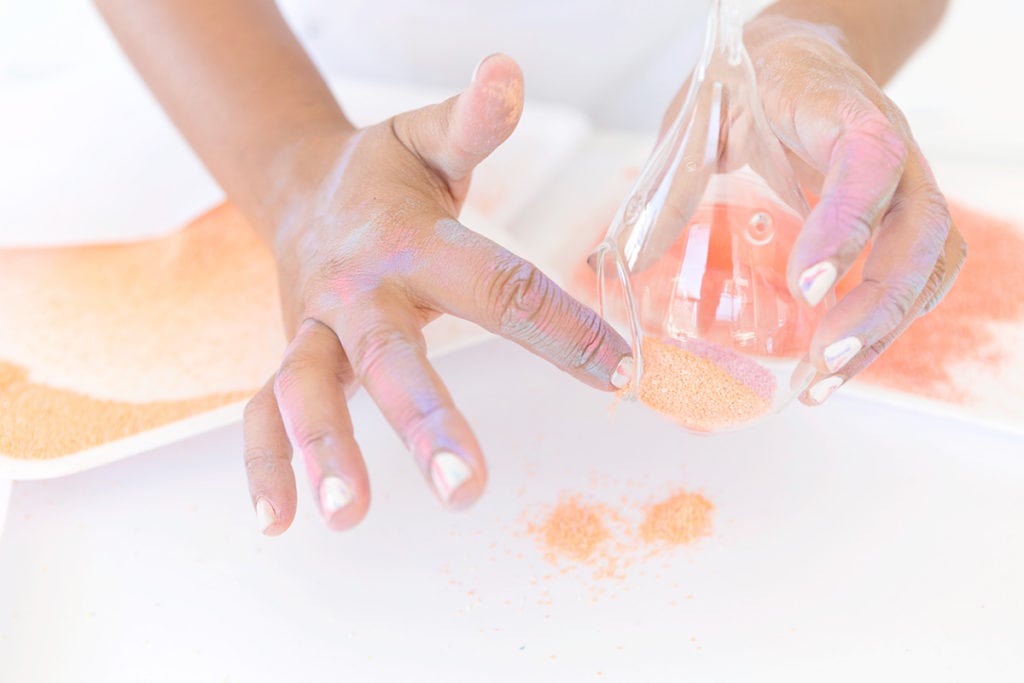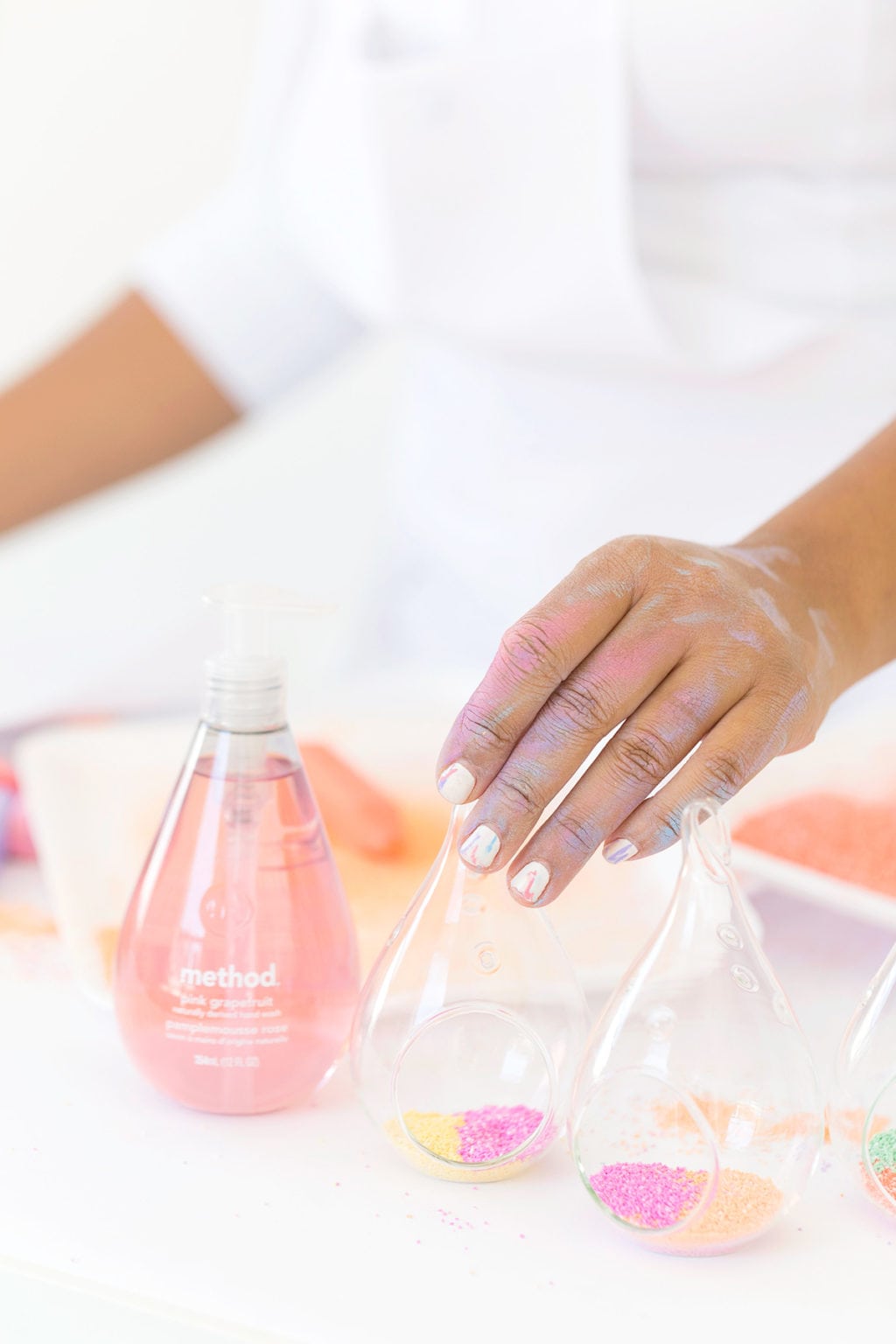 Use a piece of plain cardstock to create a little cone for pouring the sand into the opening of the vases….once you've done this, you're cleared to clean up! Fun Fact: the method bottles are 100% recyclable…shout out for keeping it green!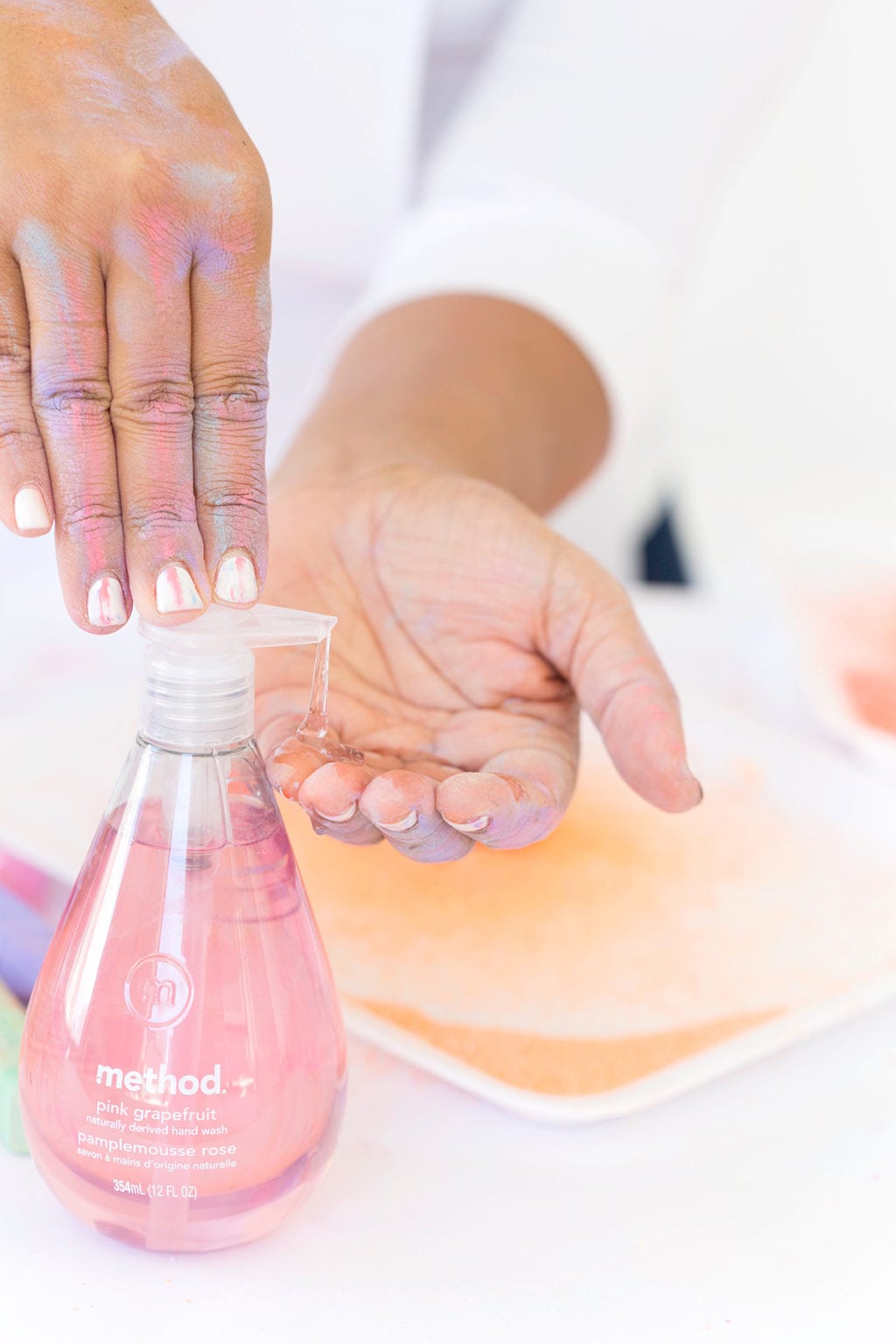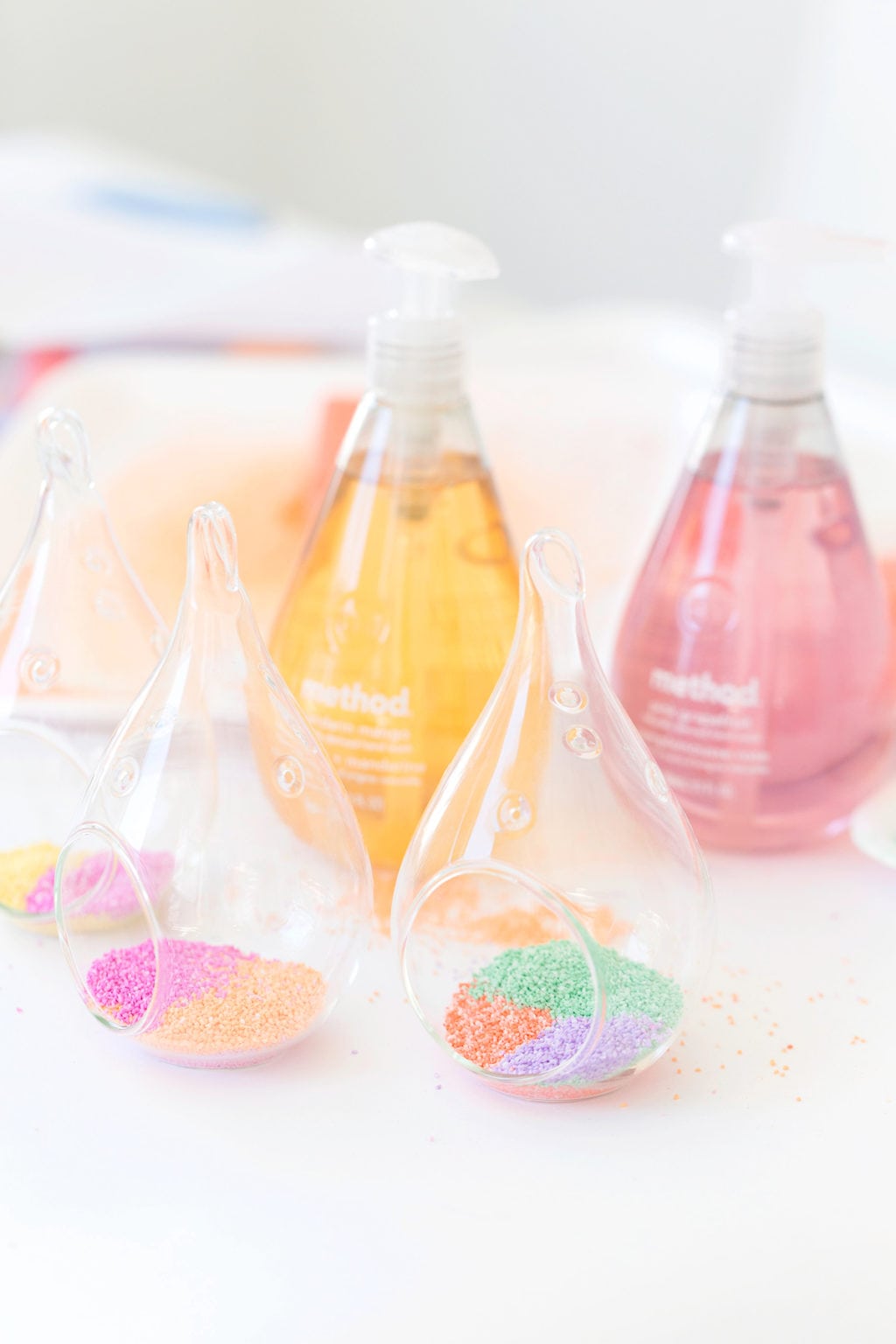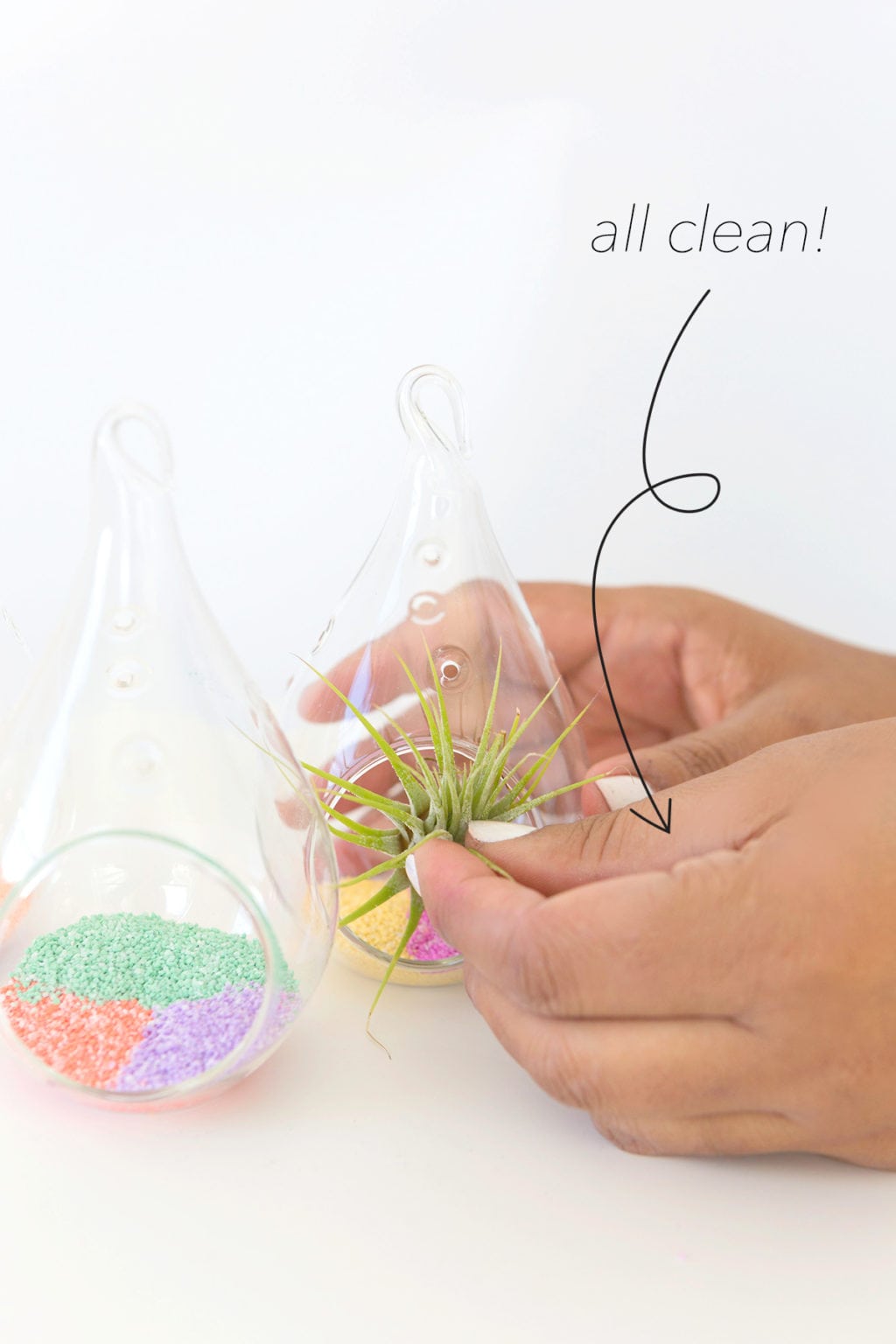 Last up, place the itty bitty plants into the vases and they're ready for your desk.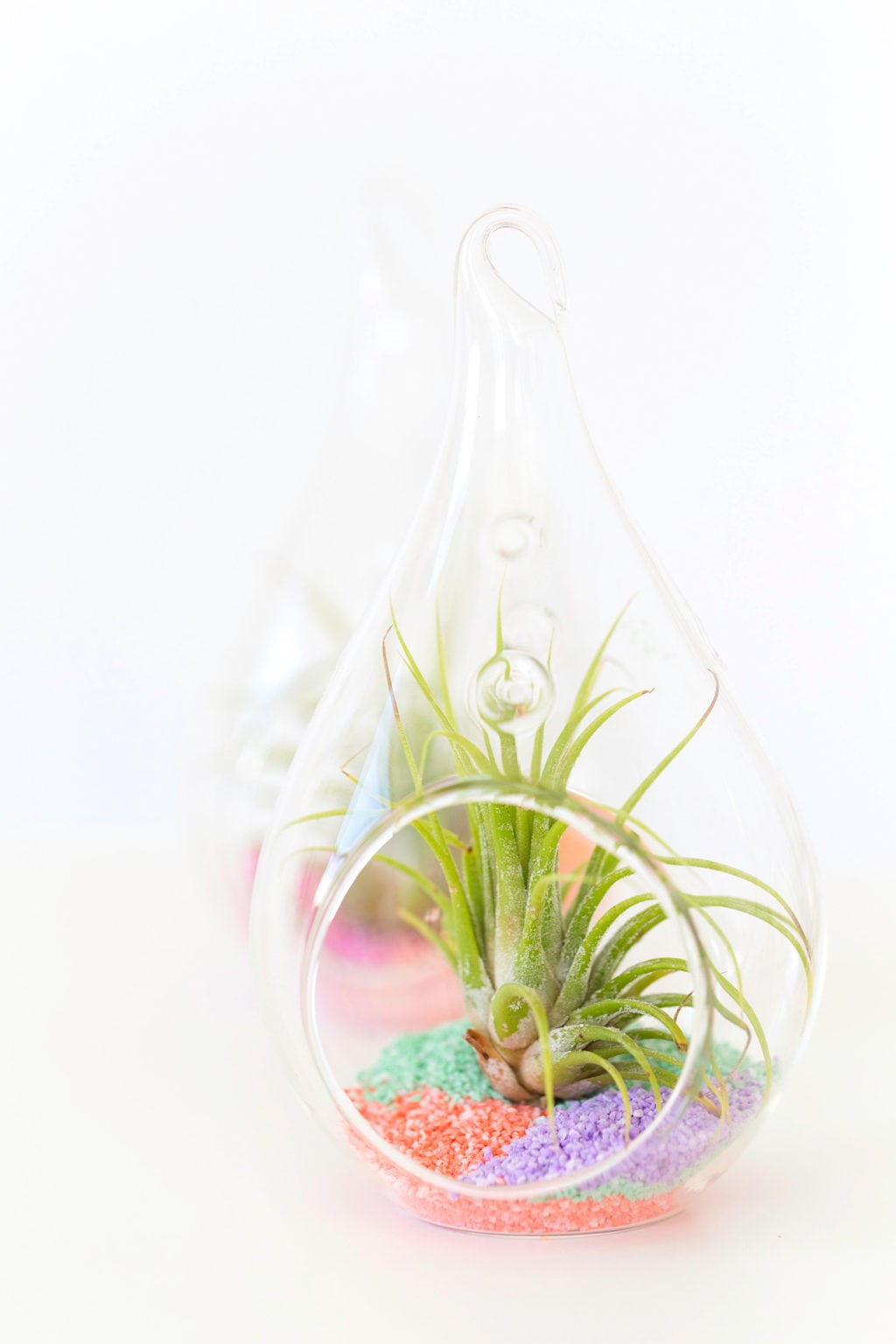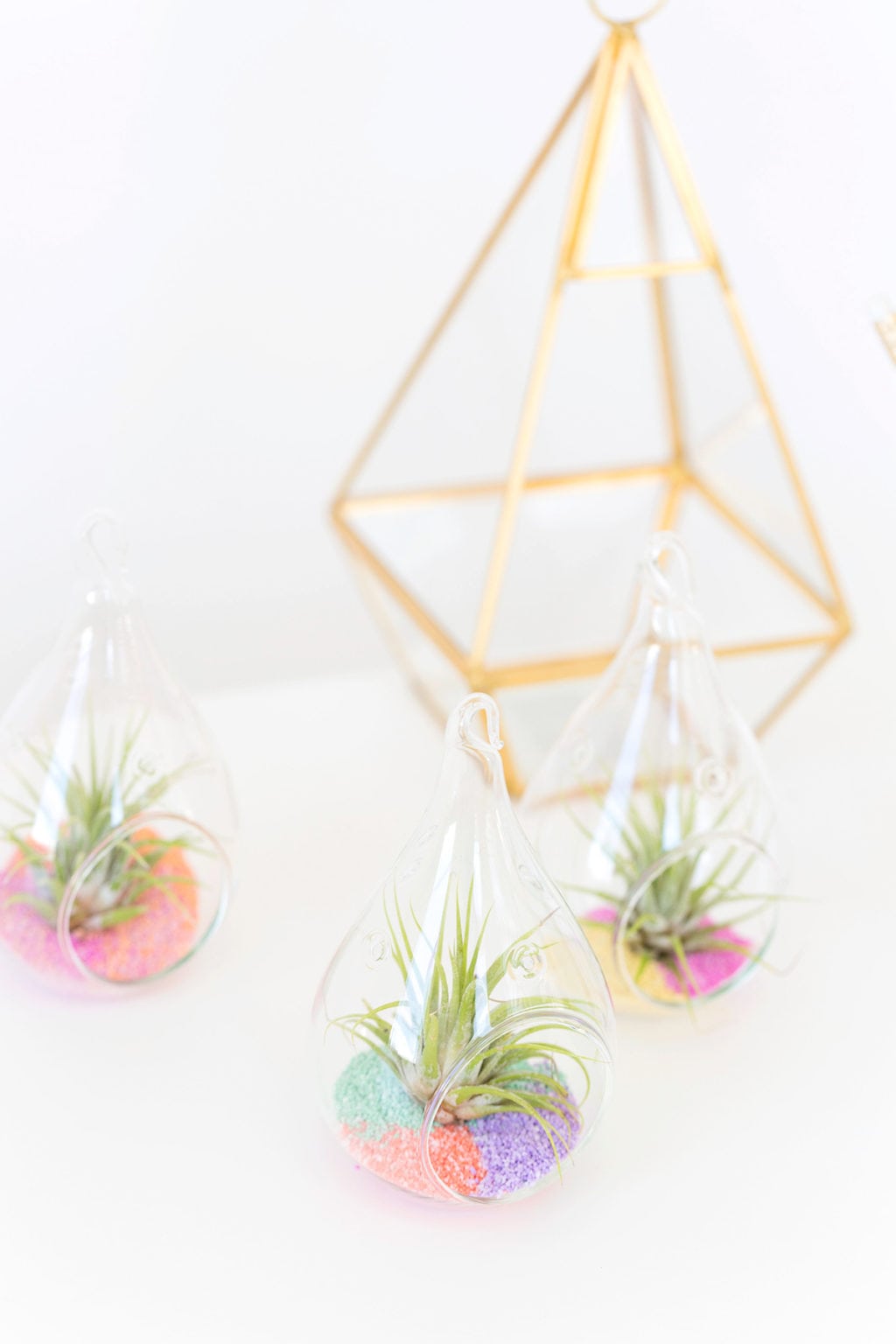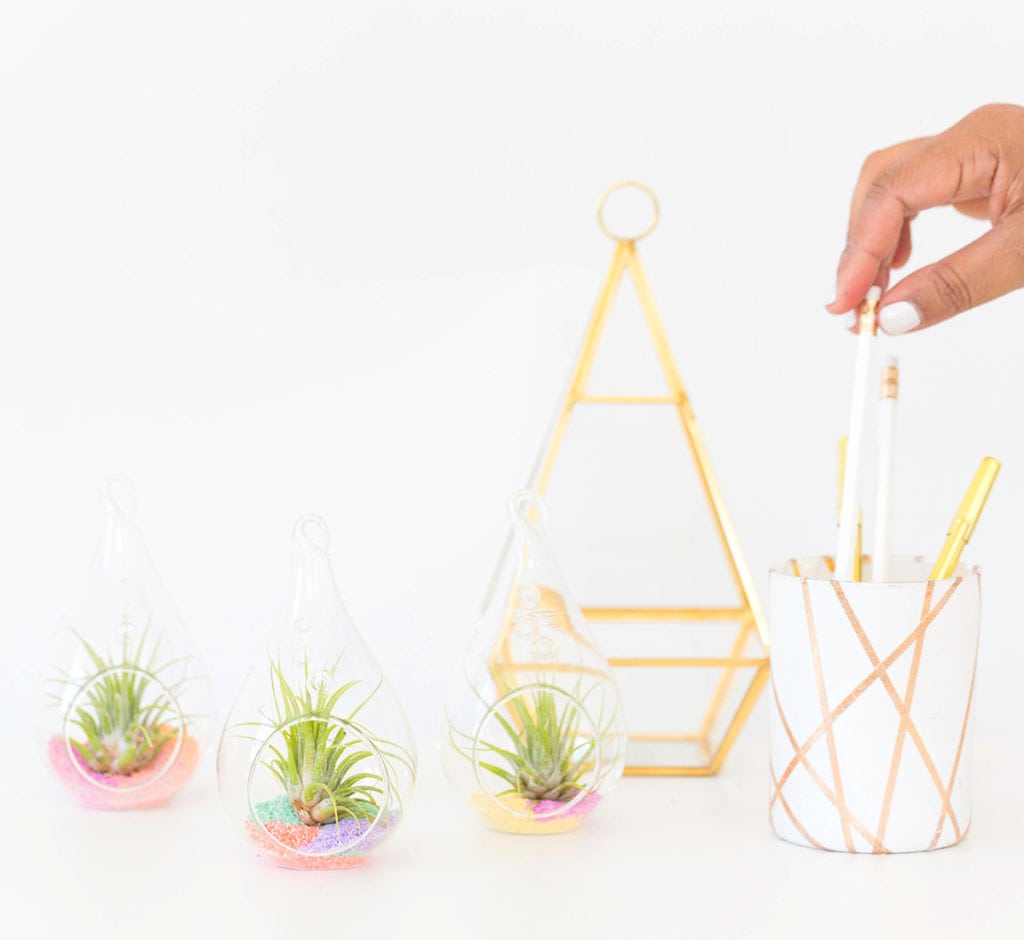 …and in case you've forgotten how we roll…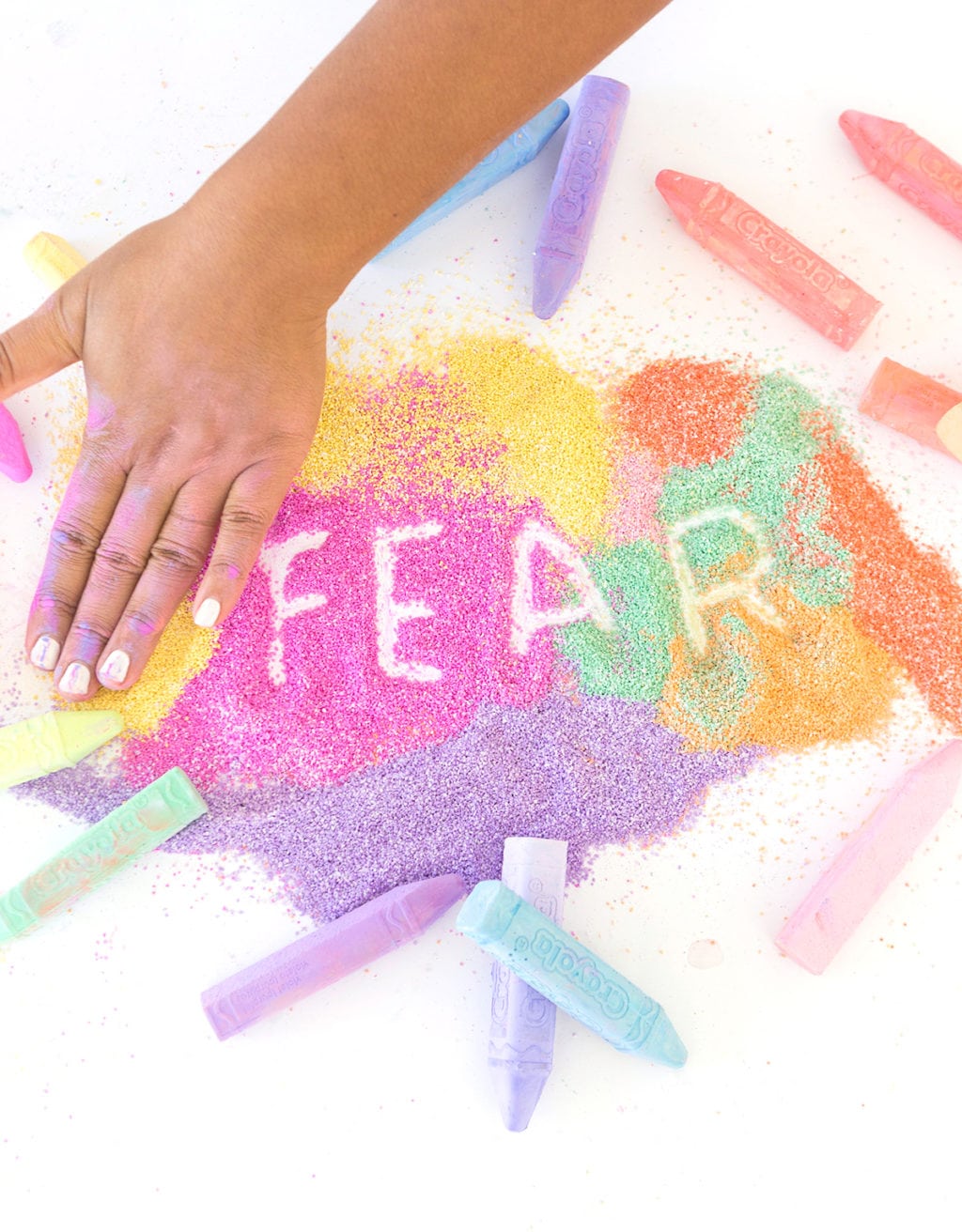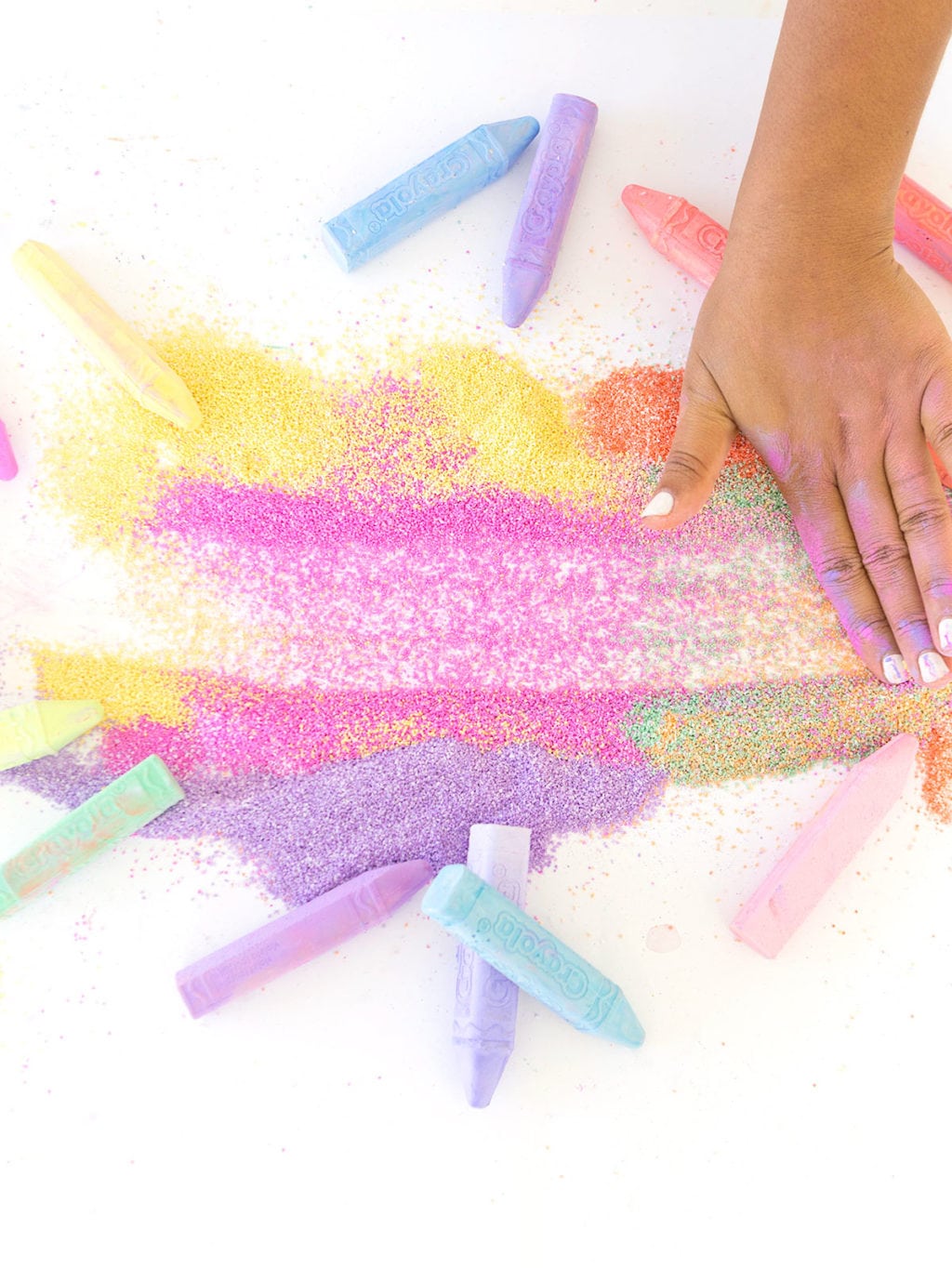 #FearNoMess, friends. Don't even think about it!
Photography: Devlopz
Shout out to method and collectively for partnering with Damask Love on this colorful piece of content. Shout out to YOU for supporting all the collaborations that keep the lights on in this joint.