Why choose to frame one photo when you can frame 'em all, right?! More is more, friends. Well, at least, that's what I was thinking when I assembled this abstract photo art. When I first tried to make it, let's just say it was a major fail. Turns out there's an actual technique behind the "abstract" look and I'm here to give you the how-to on making your own.
First you'll wanna scour your photos and use your PIXMA MG7720 to print a few borderless, letter sized prints and you're off to the races!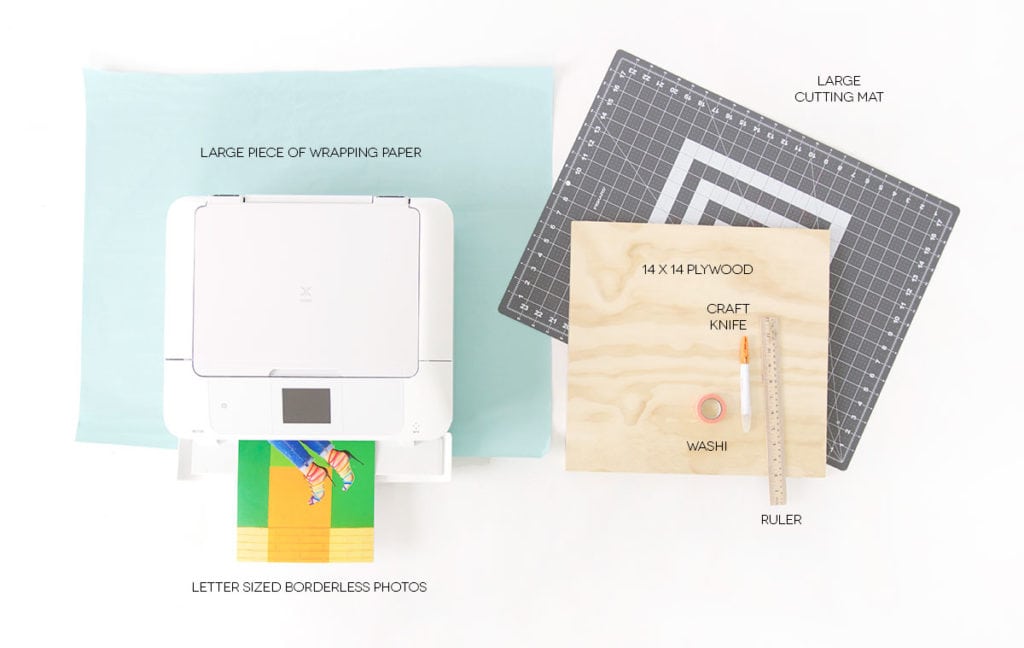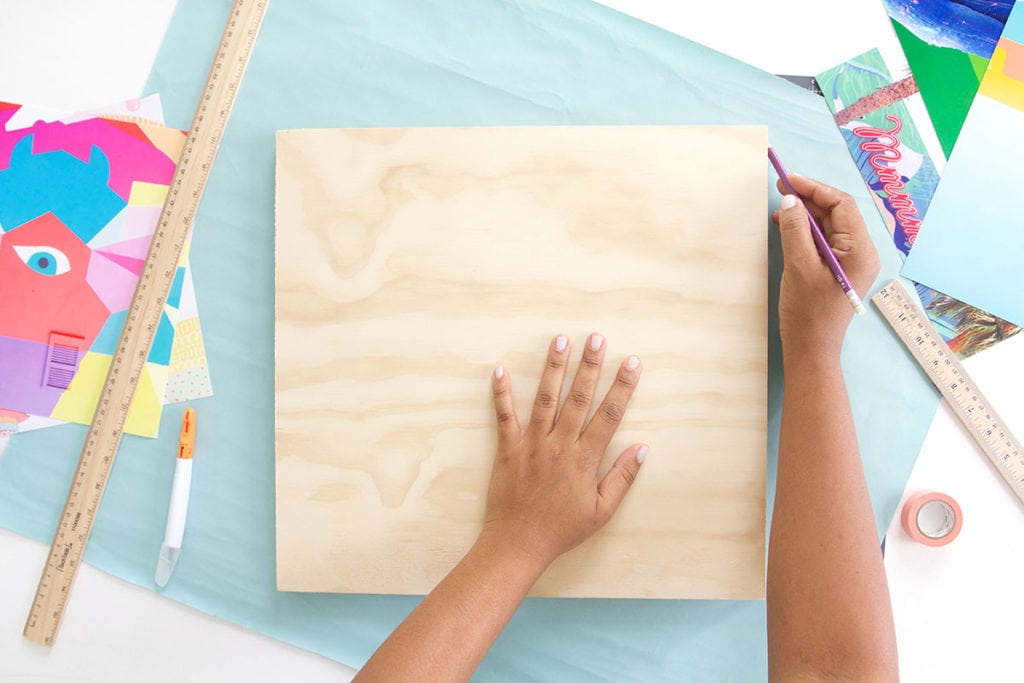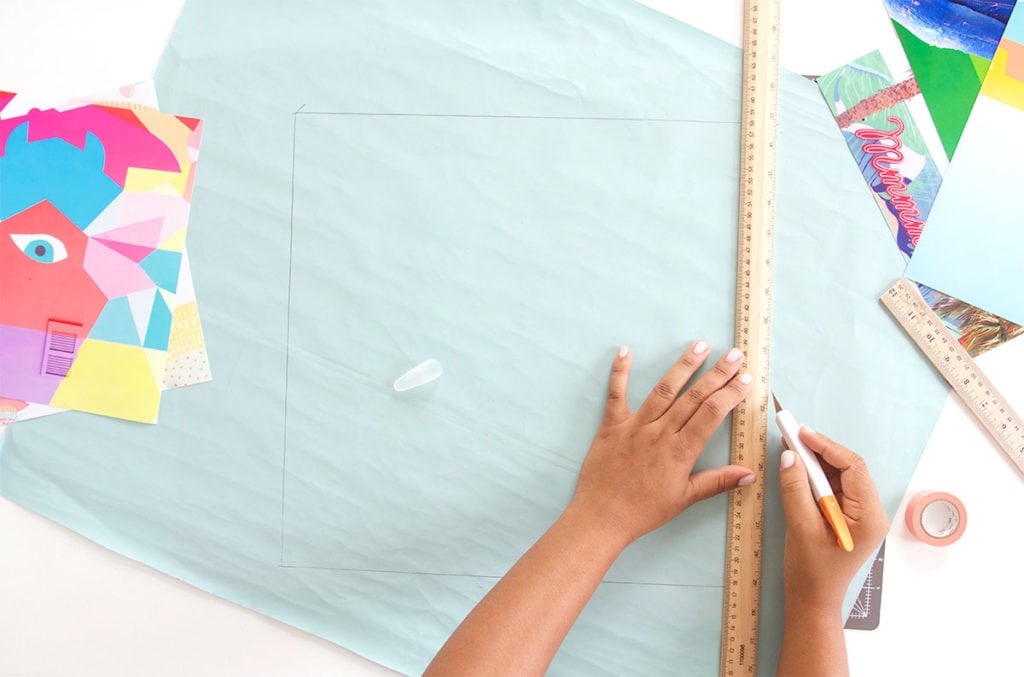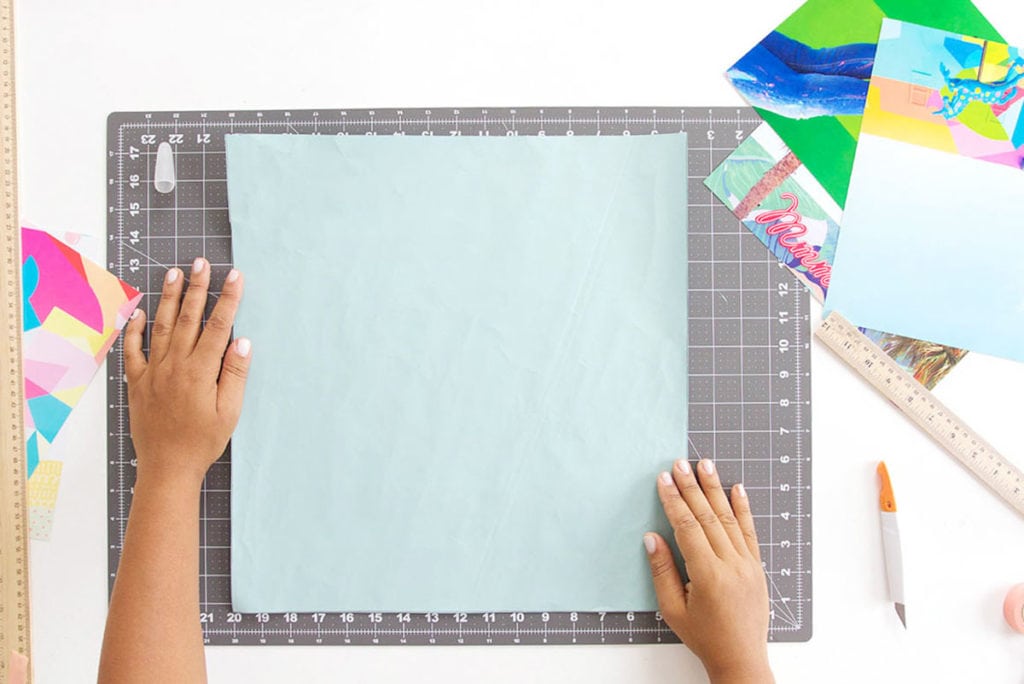 Trace an outline of the wood board onto the wrapping paper, then use a craft knife and ruler to cut along the outline.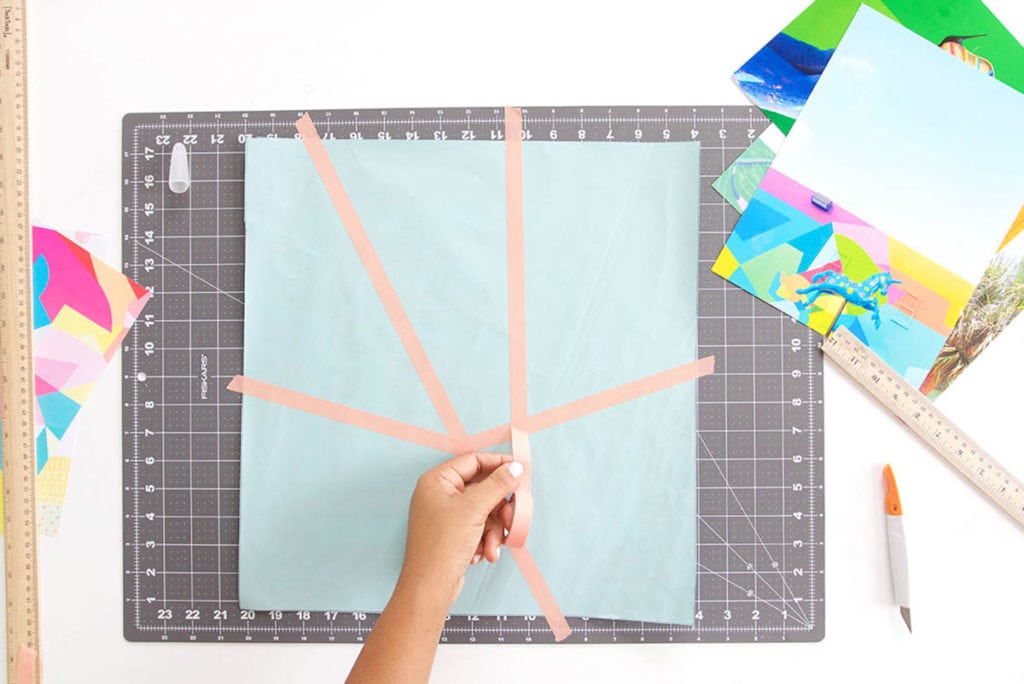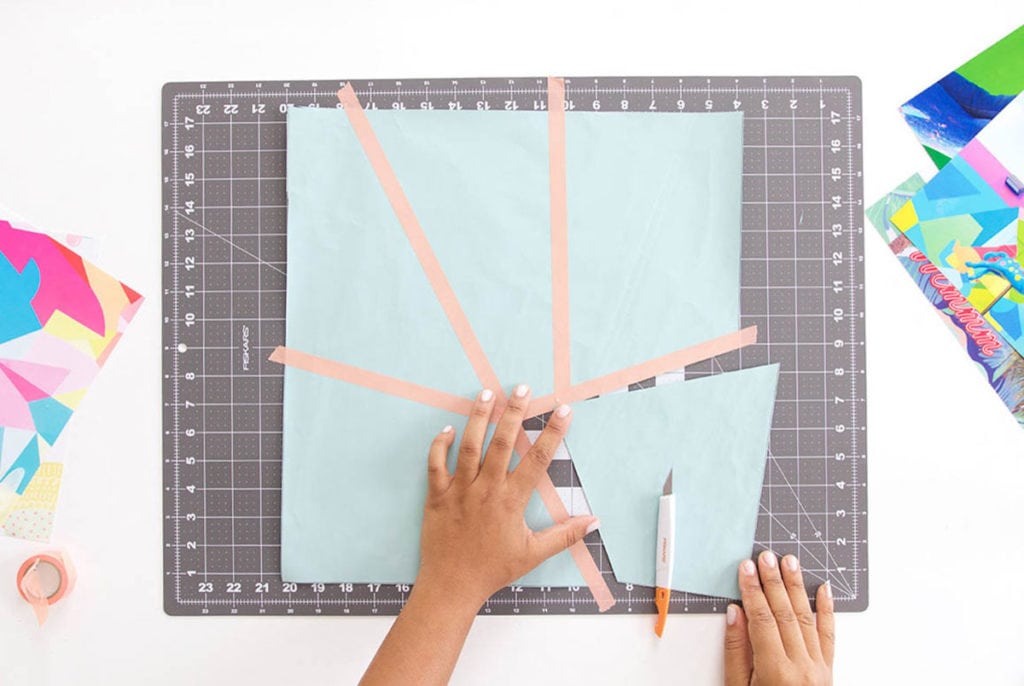 Use washi tape to tape off sections of the wrapping paper, then use a craft knife to trim away along the washi tape edges.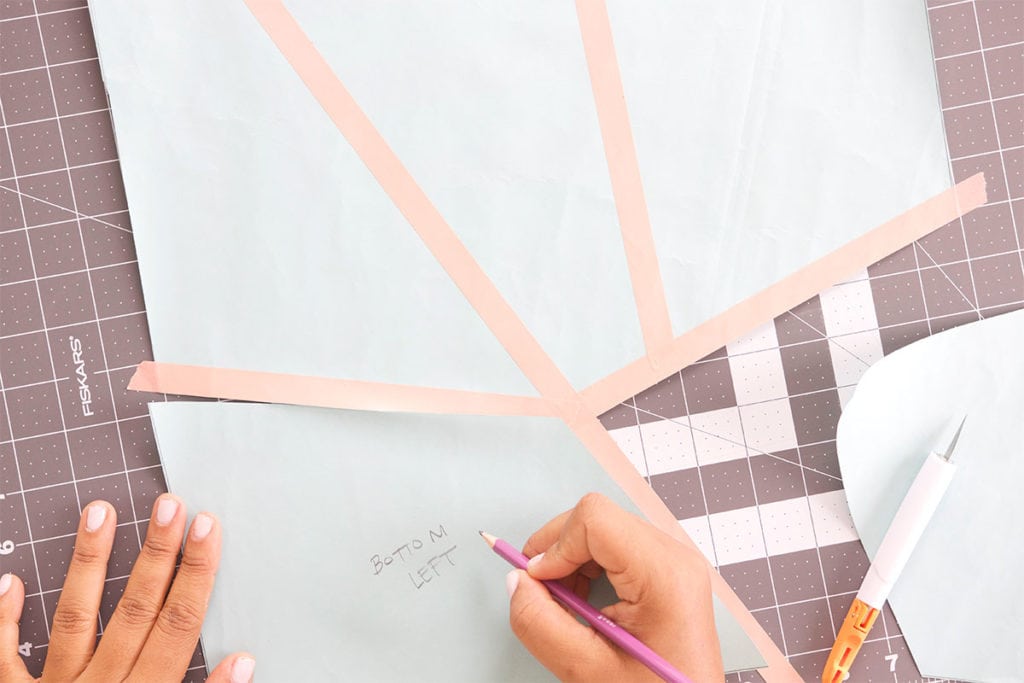 Label each section of the wrapping paper as you trim it away. This way, you'll know how to piece the puzzle back together.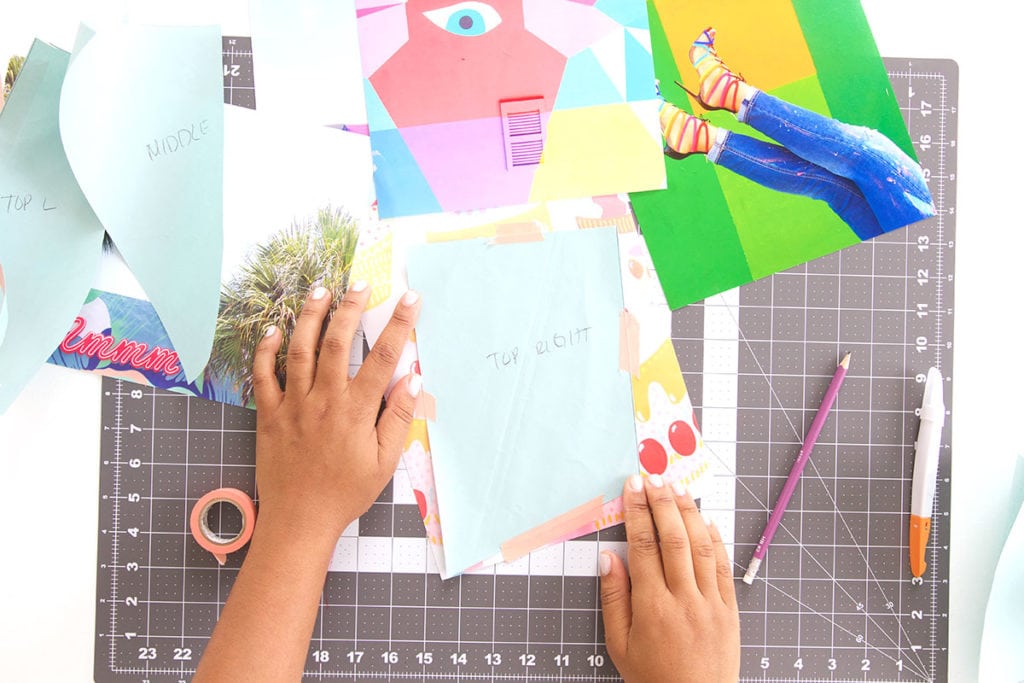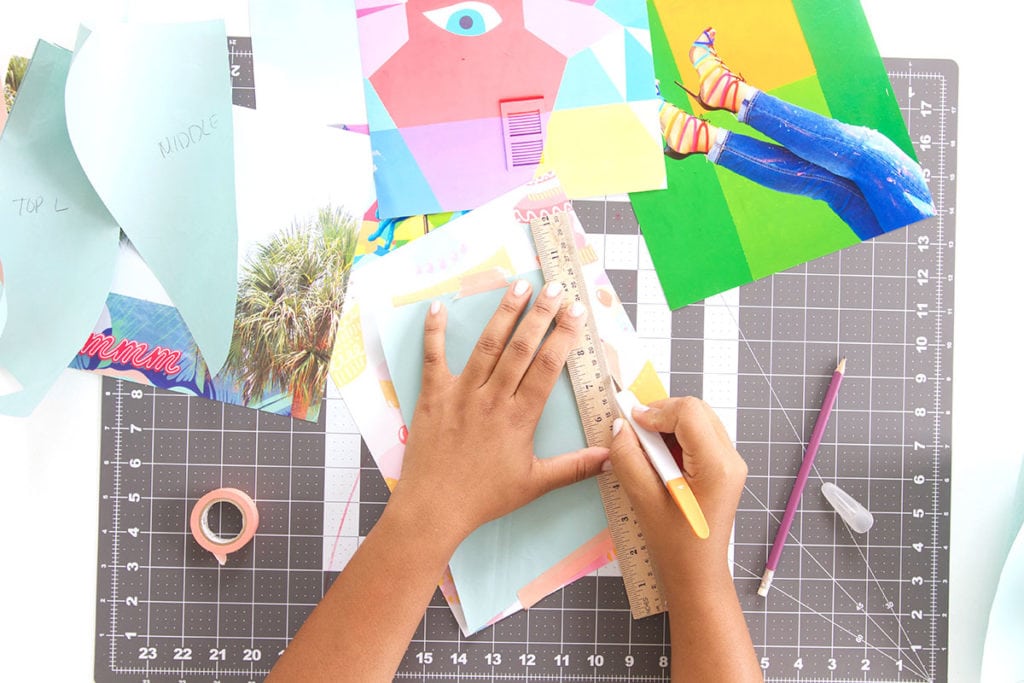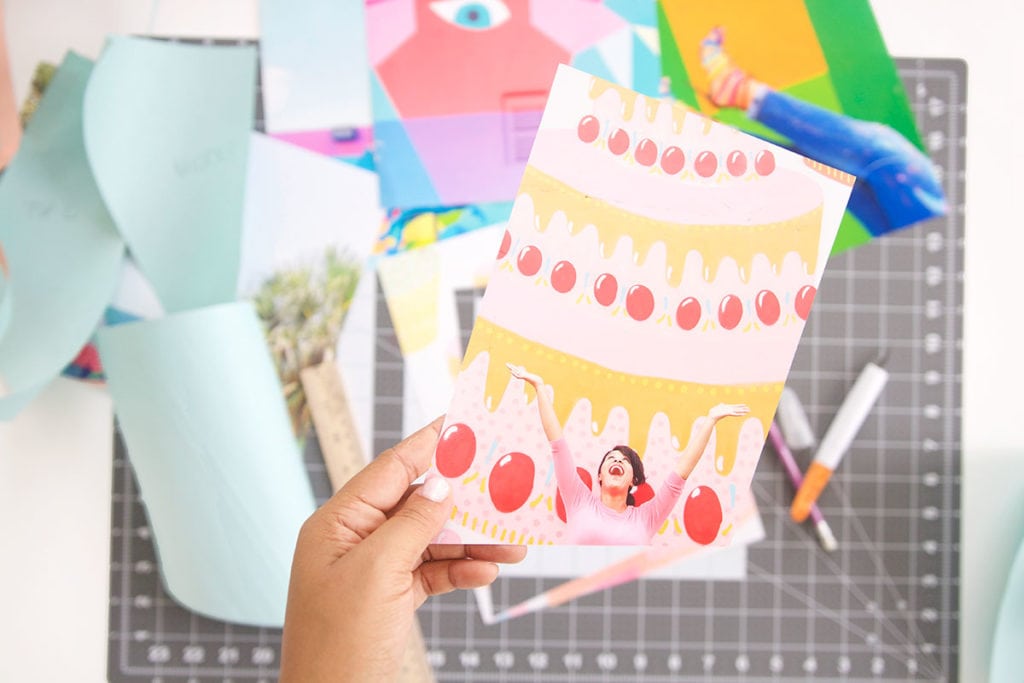 Now, use the wrapping paper pieces as templates to cut the photos. To make the cutting easier, tape down the wrapping paper template with washi tape to hold it in place. Once you've cut out each photo shape, you can put them back together on the board.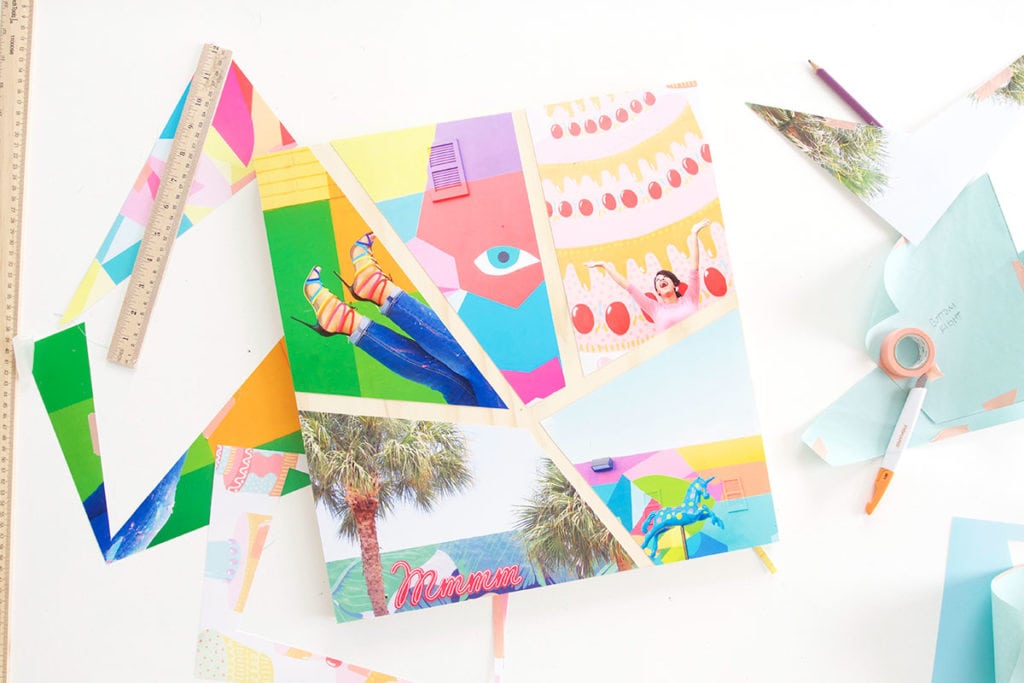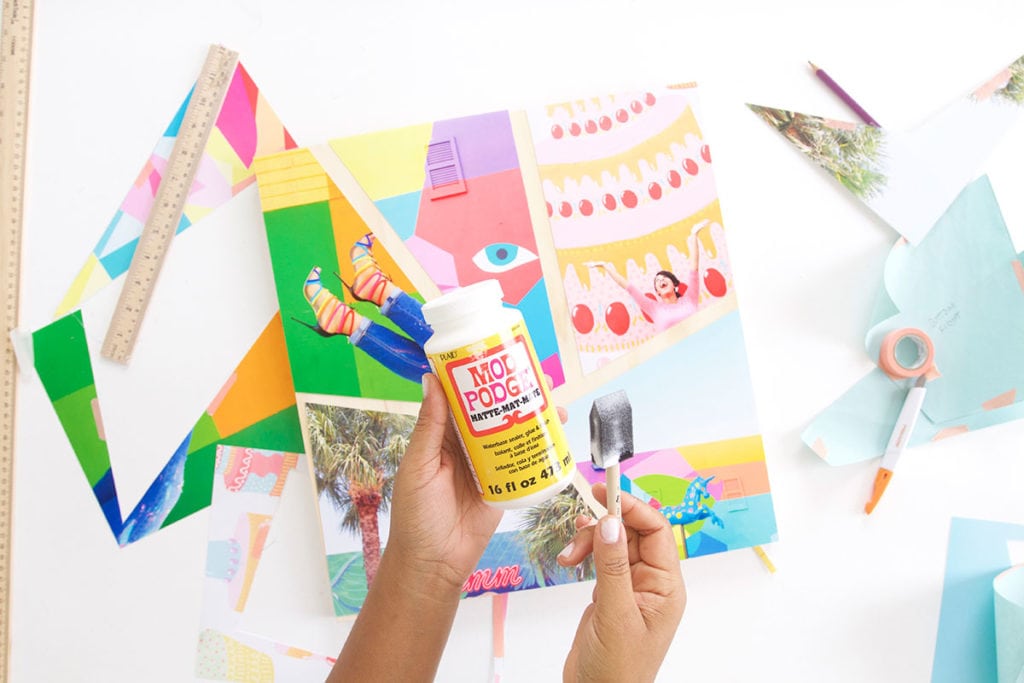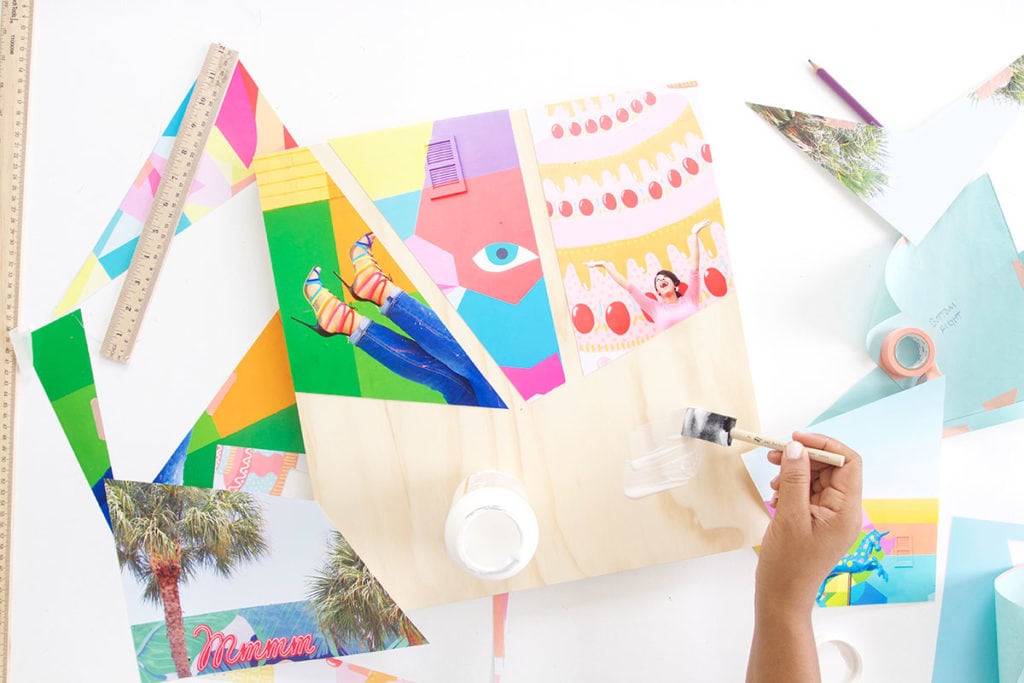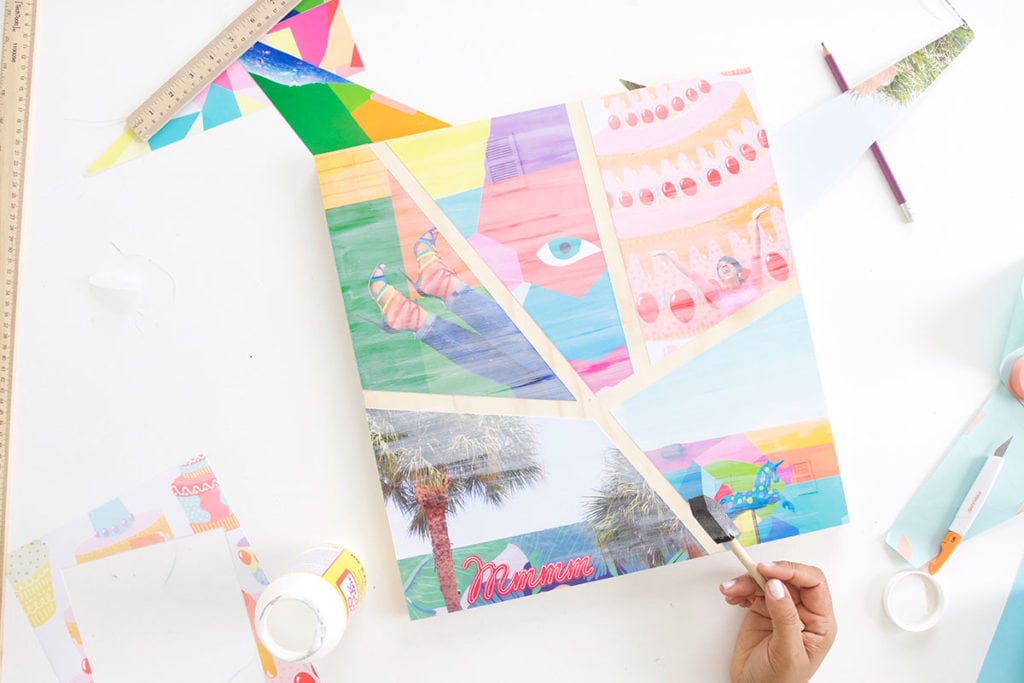 Use ModPodge to paste the images down to the board. When the photos are in place, coat the entire project with more ModPodge and let it dry completely.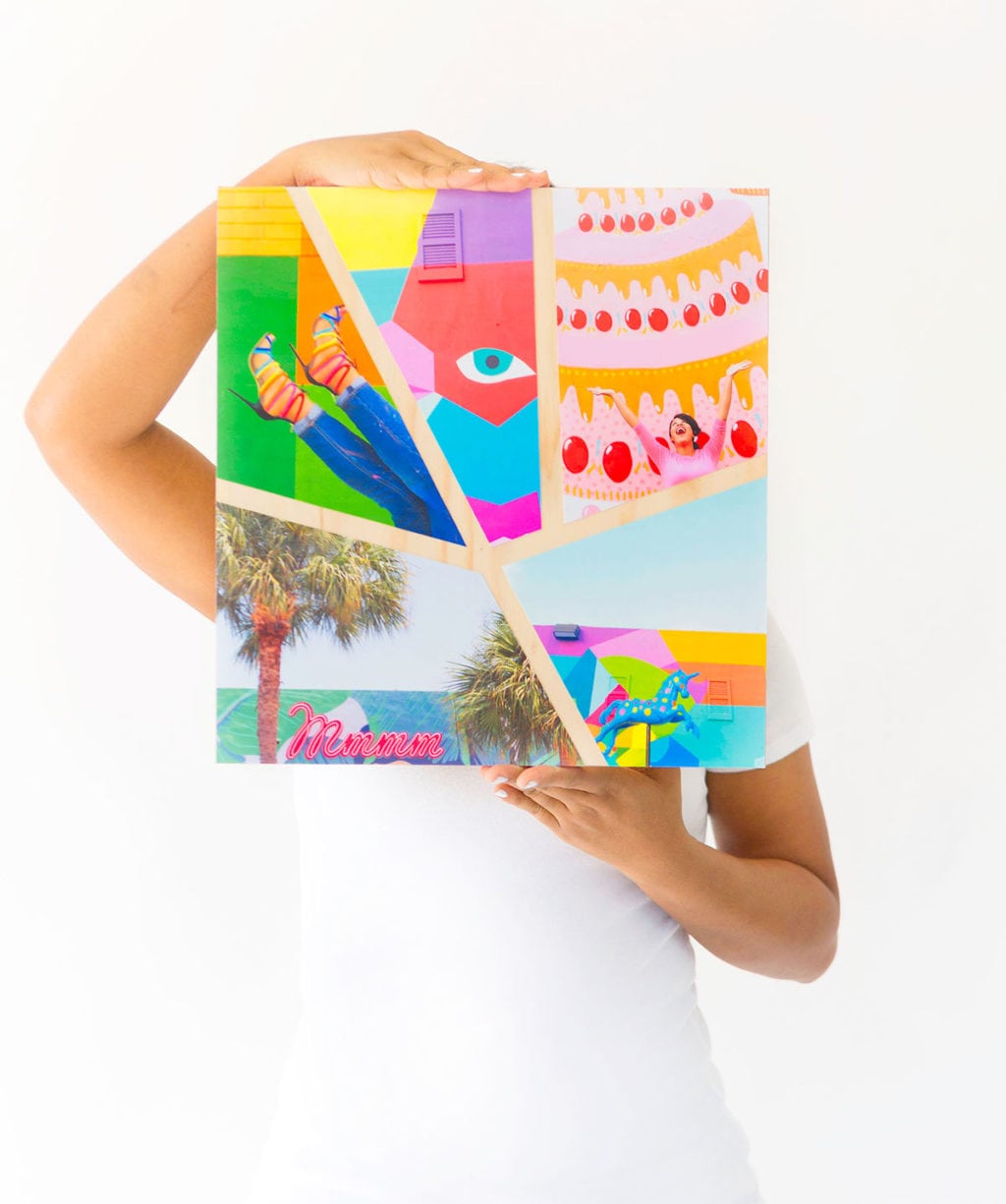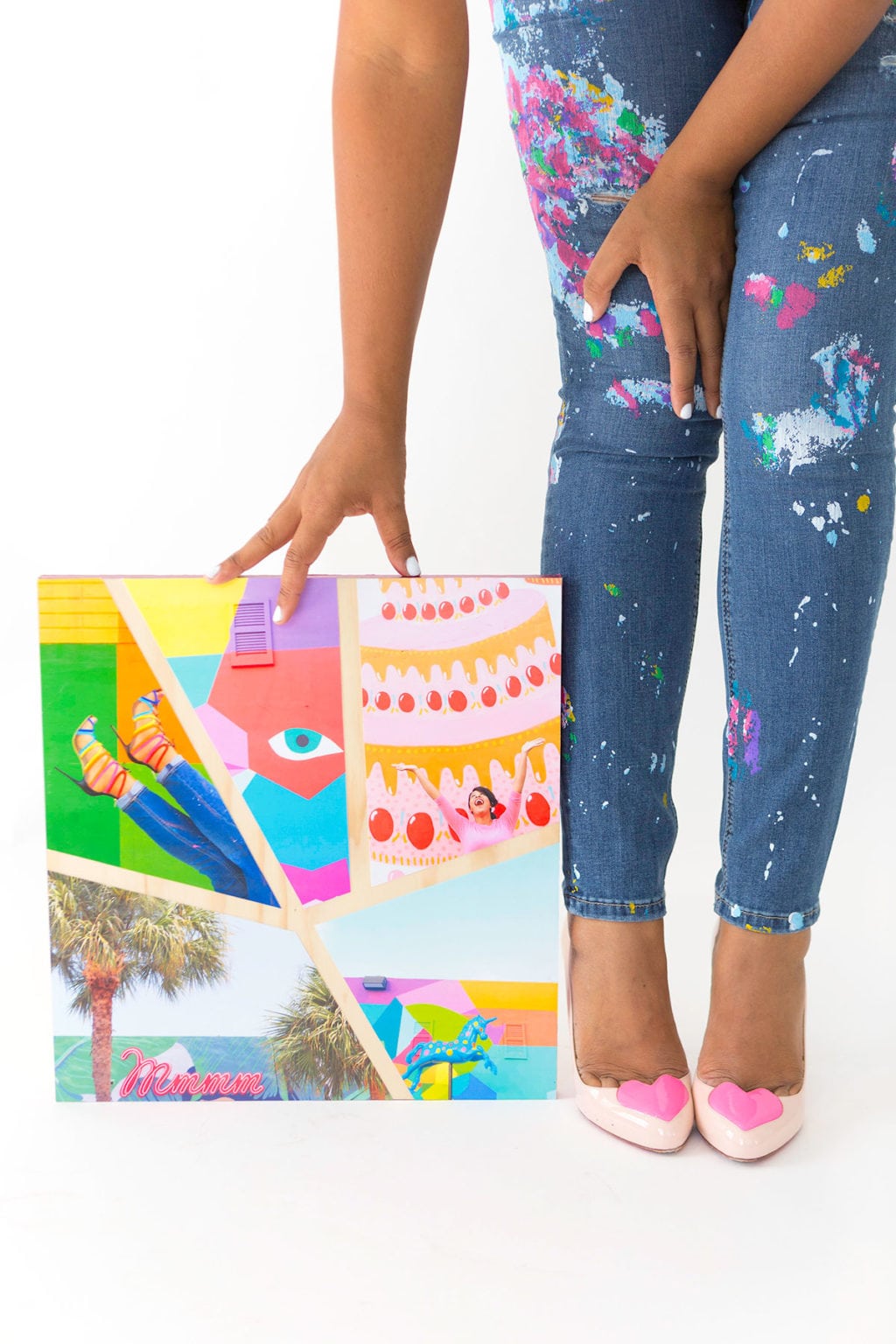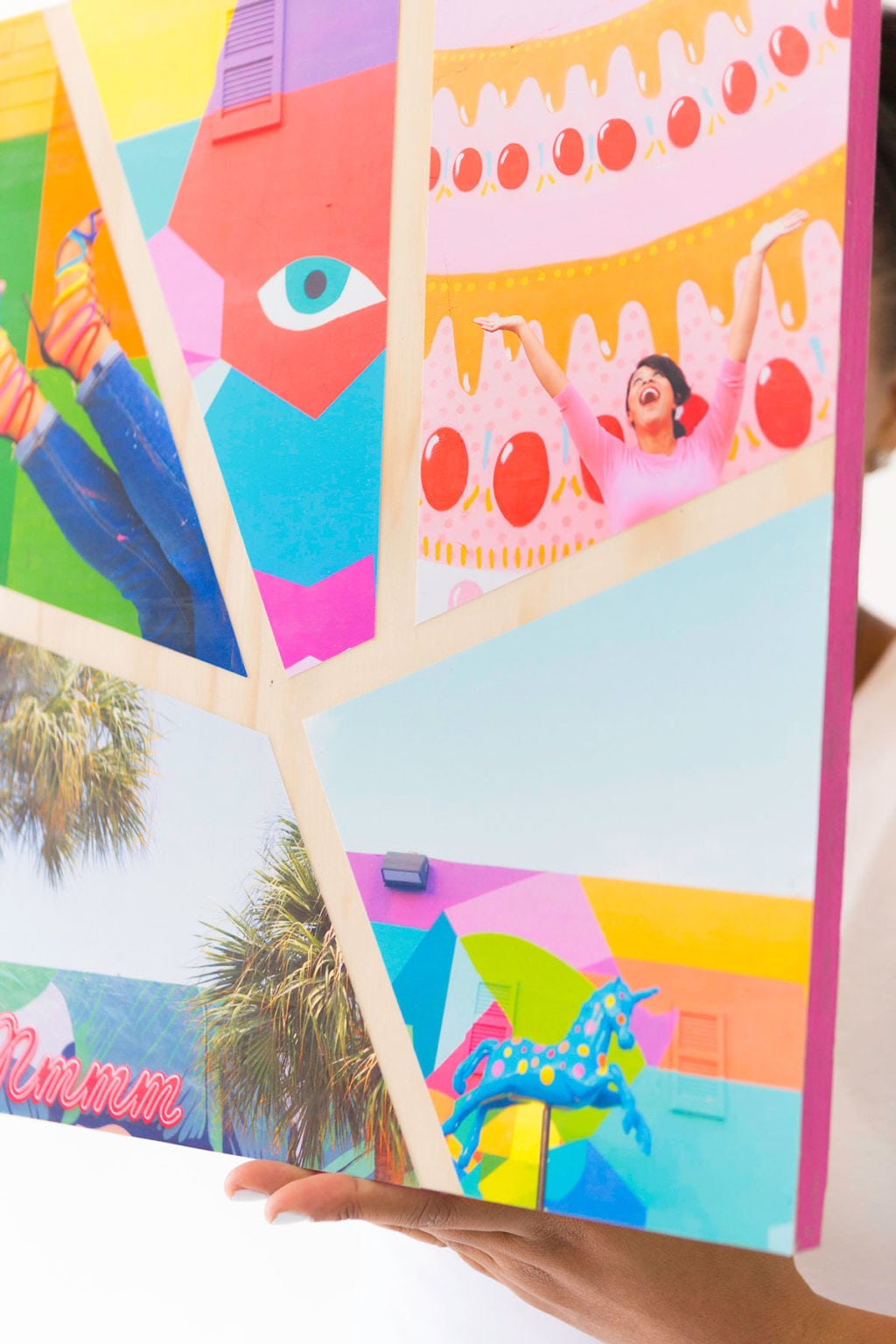 Photography: Devlopz
A shout out to Canon for sponsoring this content. All ideas, opinions and silly anecdotes are mine, all mine. Thanks for supporting all the amazing sponsors who help keep the lights on in this joint.