I've always wanted to die some bottle brush trees and this year is the year I'm doing it…and I have news for you …it's reeeeeaaalllly easy! Not nearly as messy as you think it is. Trust me.
I used these little trees to create a photo display that can really be used year round…or am I pushing it? Personally, I think hot pink trees never go out of style. Please say that you agree with me!
Now – let's get started: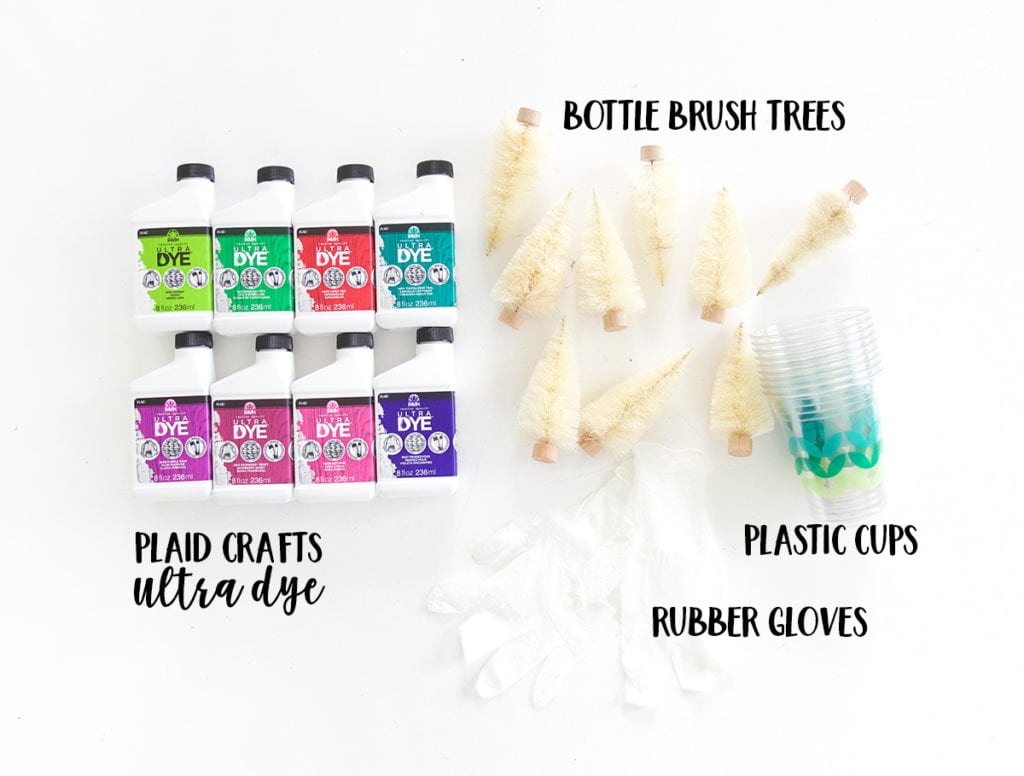 You'll need to dye the trees –
bottle brush trees
dye
rubber gloves
plastic cups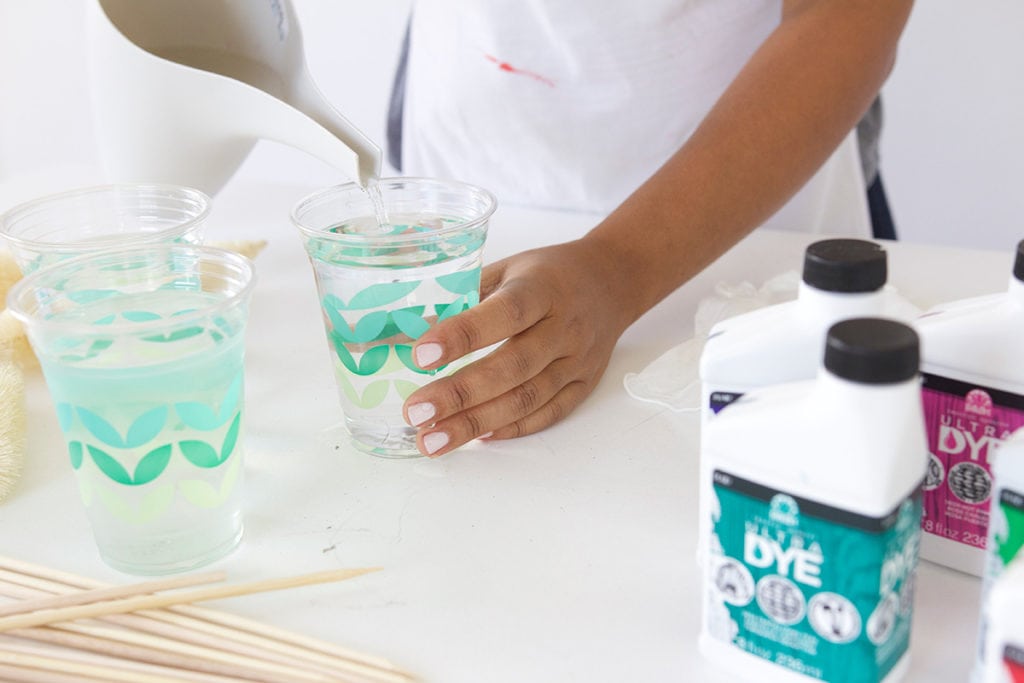 Fill plastic cups with water – leave some room on top to avoid overflow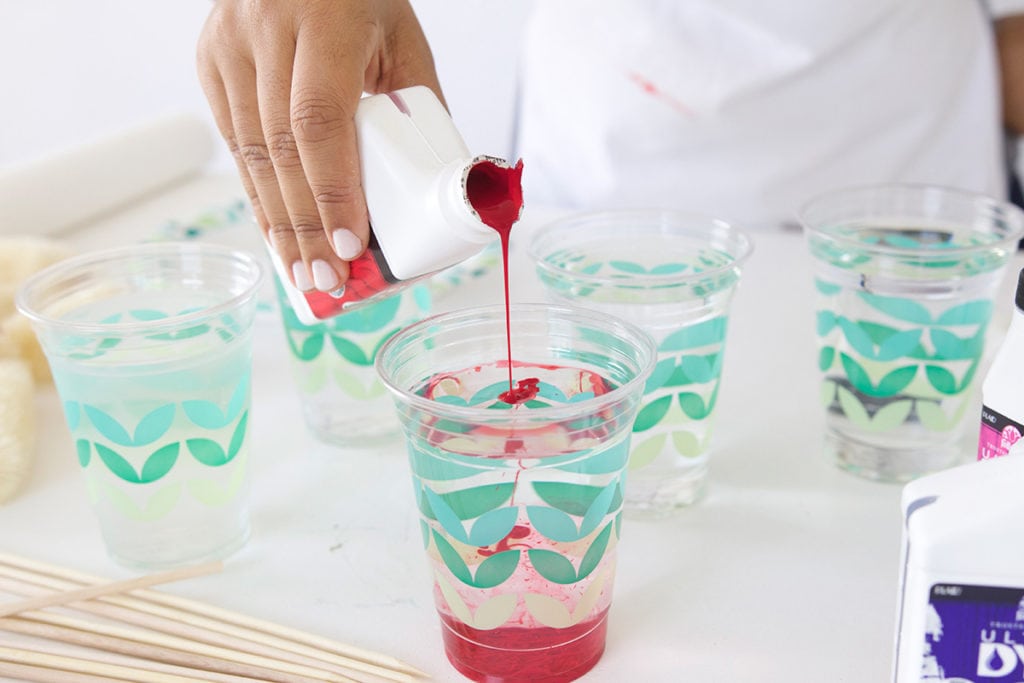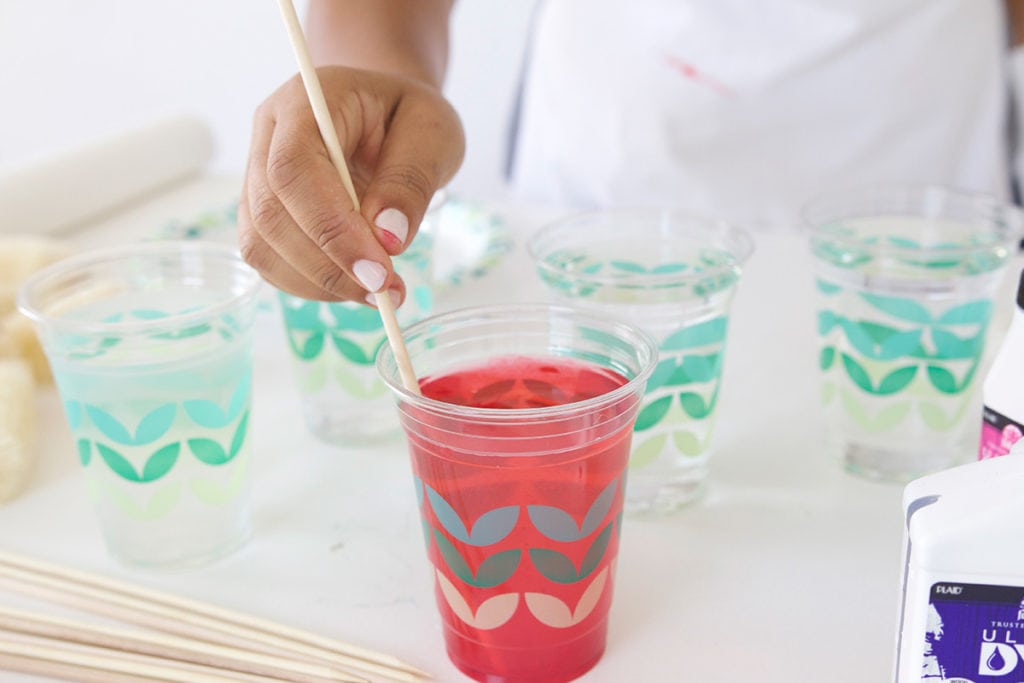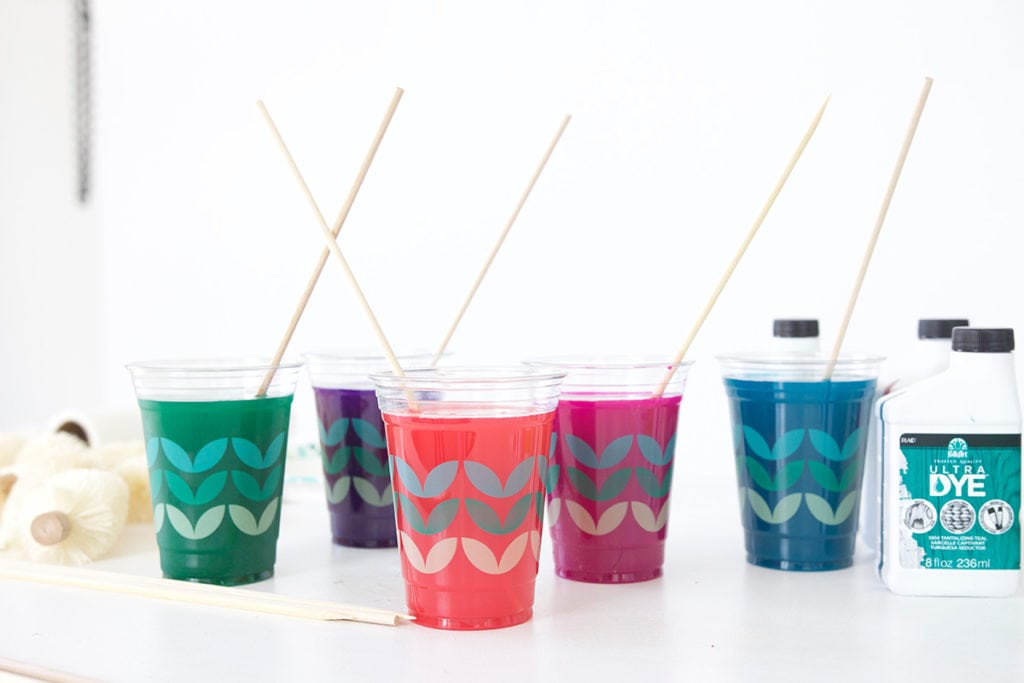 Pour in 2-3 tablespoons of dye and stir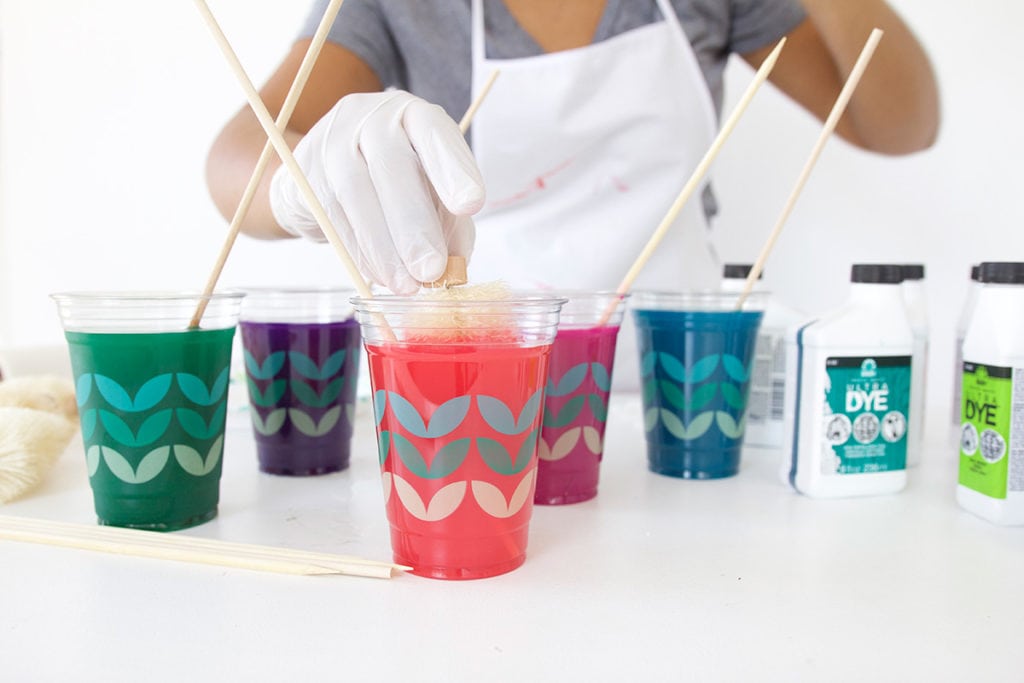 Dip your trees into the cups and let them sit. The longer they sit, the deeper the color. The dye works quickly though, so you don't need to wait long.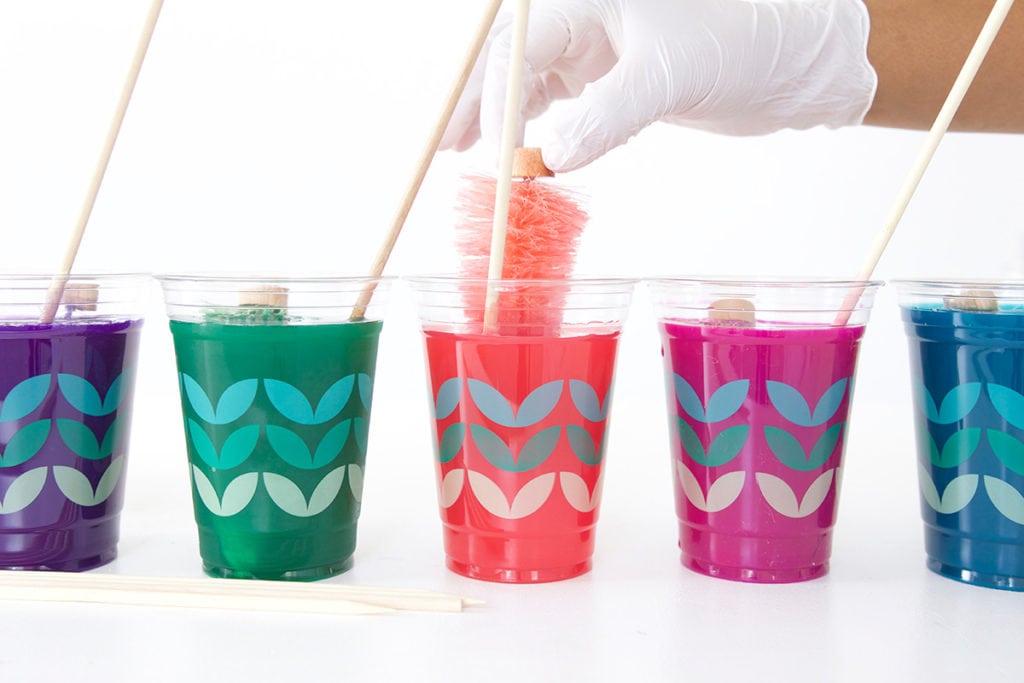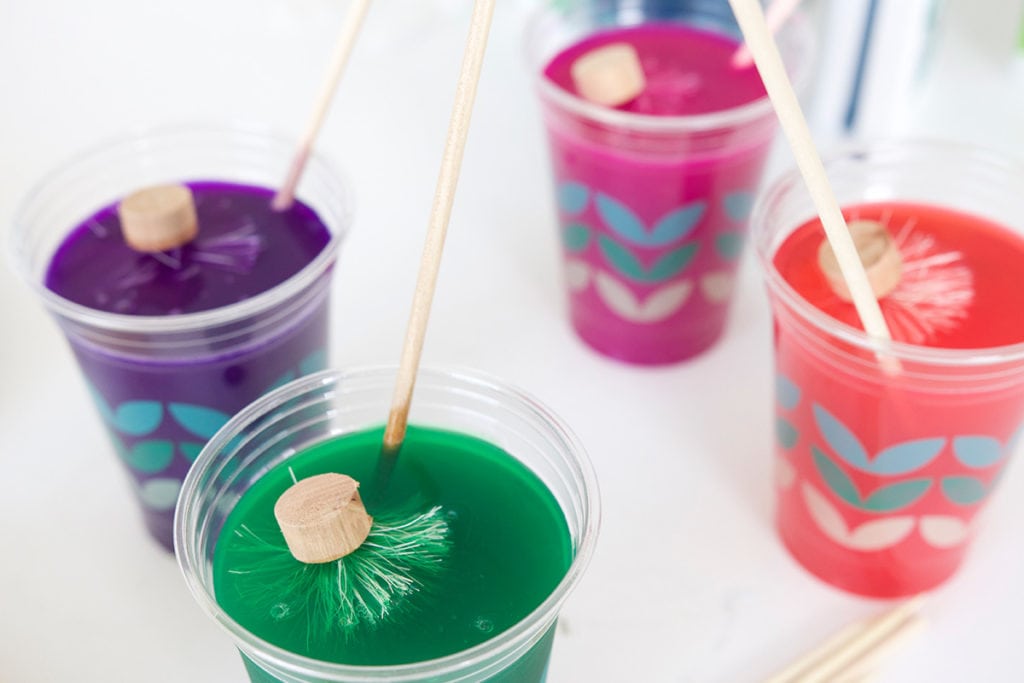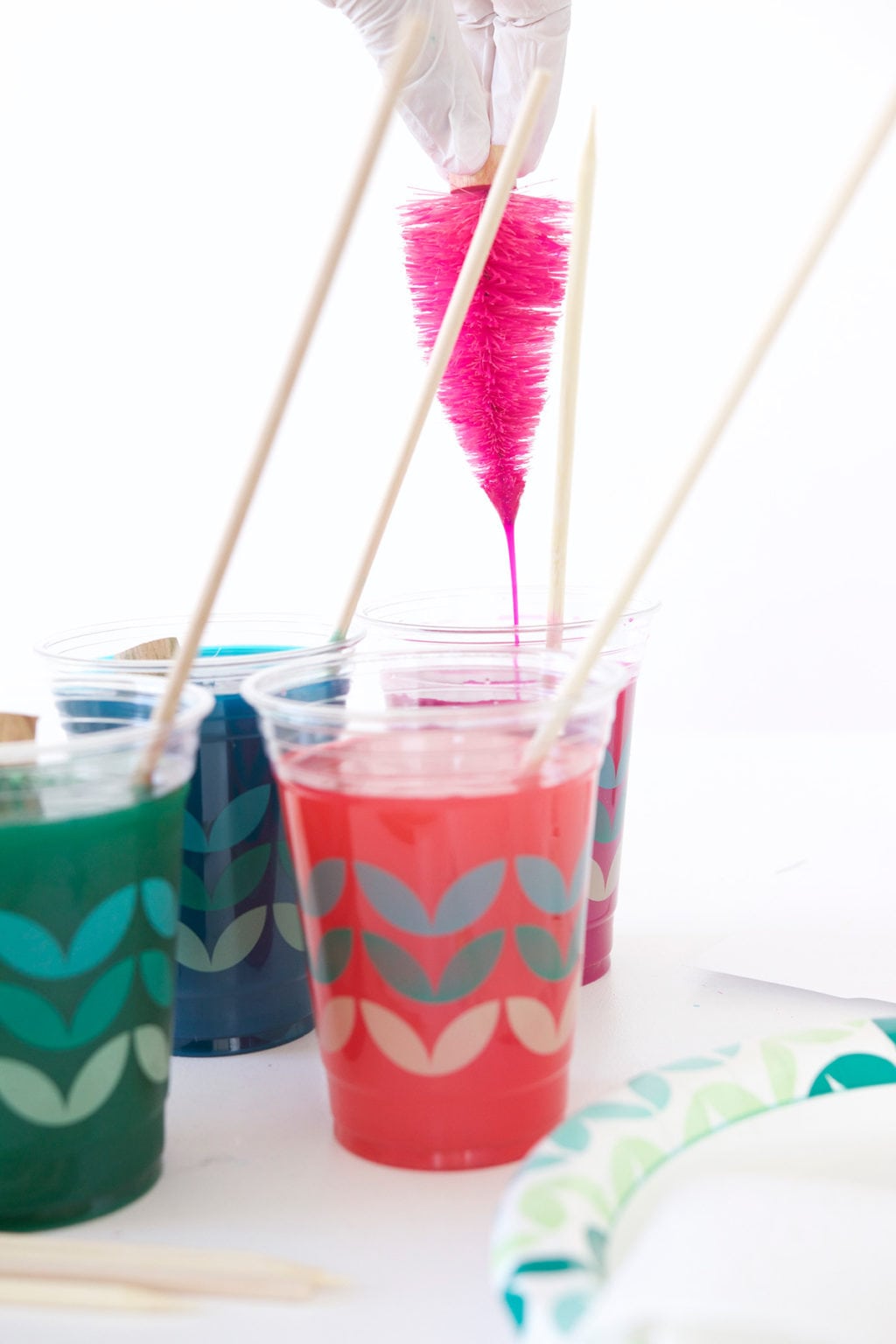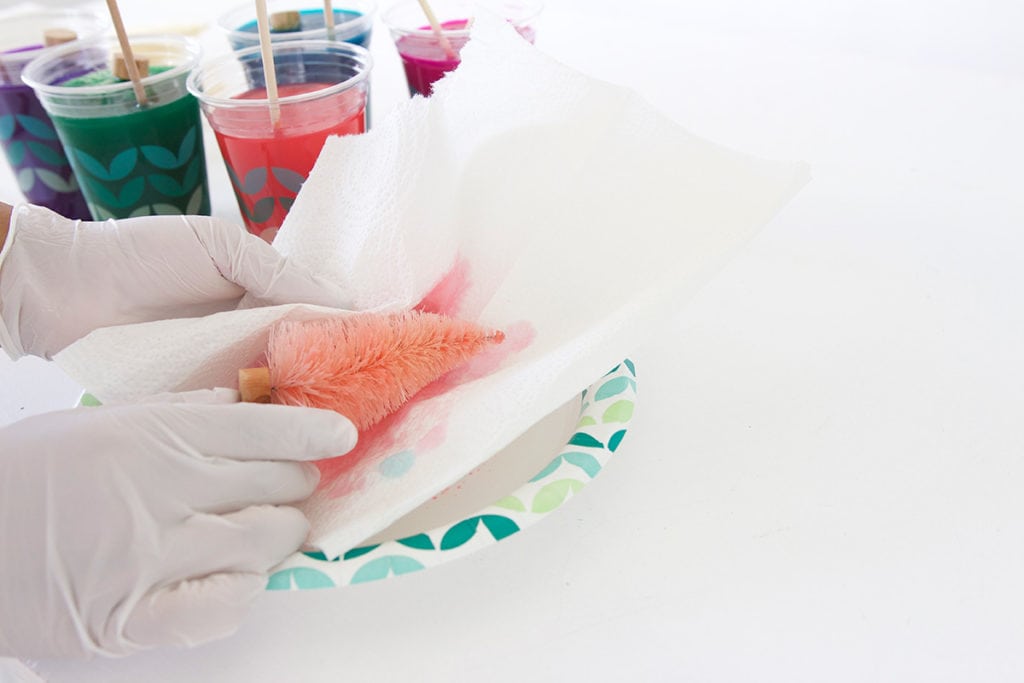 Once you've pull the trees out, dab them with a paper towel to remove excess water.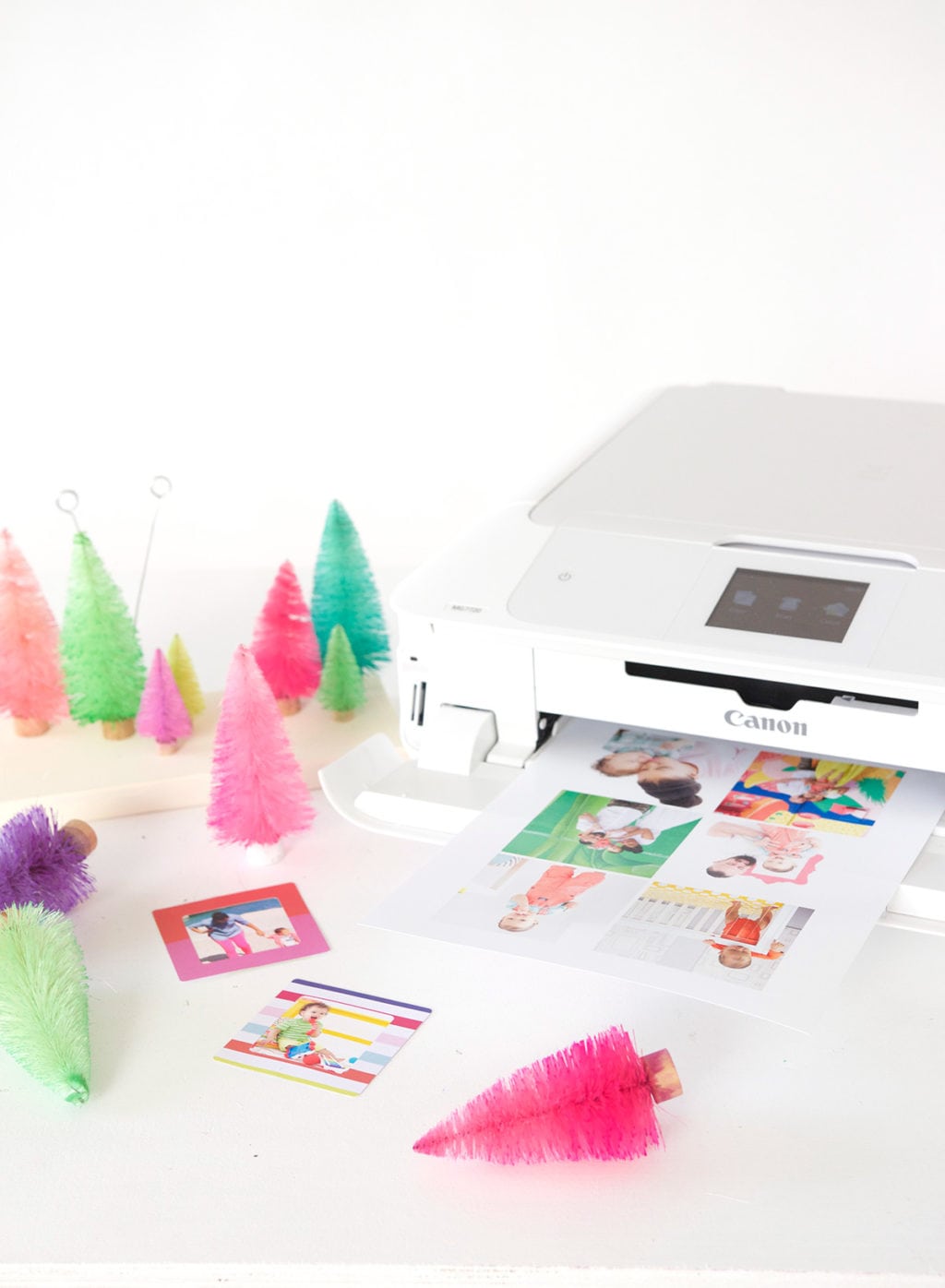 Time to turn these trees into a display piece!
You'll need:
small square photos – I printed mine on the Canon PIXMA MG7720 – my go to for crafting projects.
floral wire
drill
painted wood block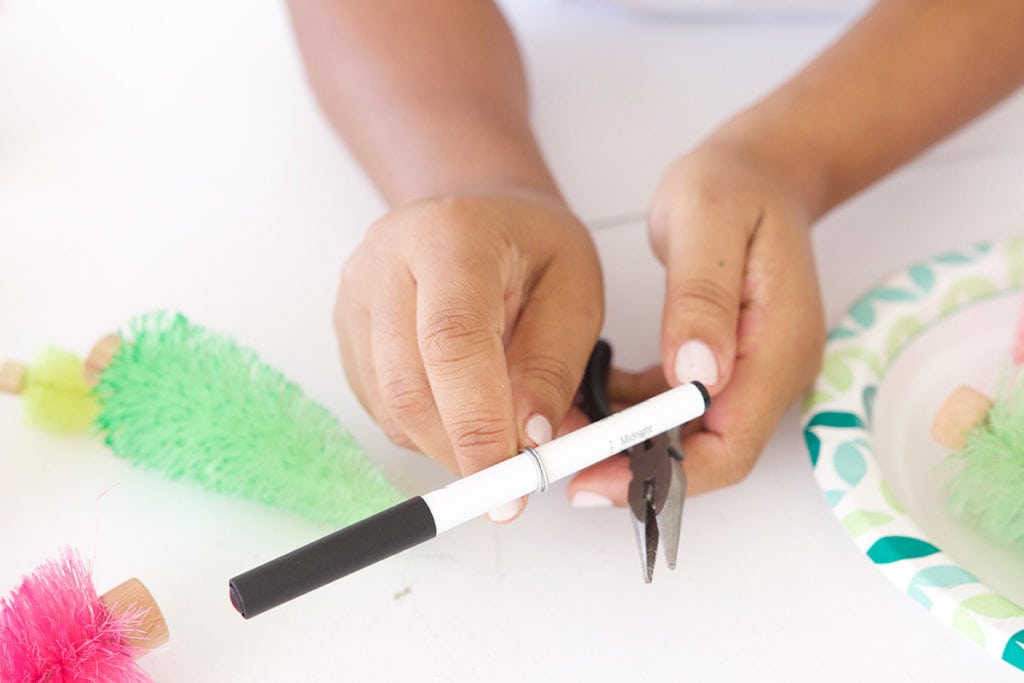 Wrap the floral wire around a pen or pencil a few times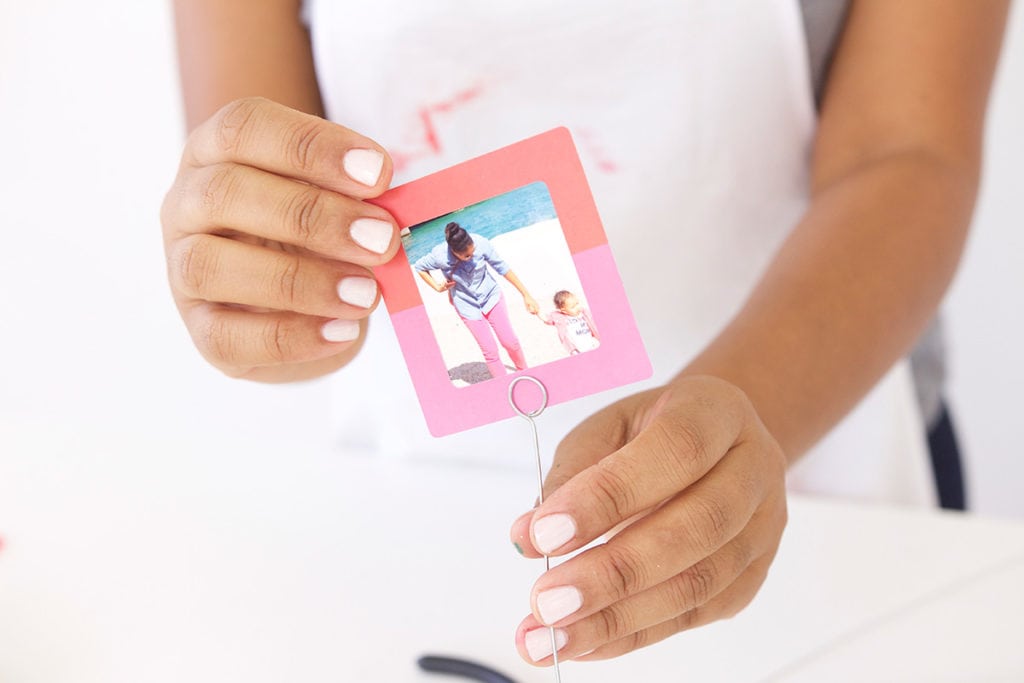 Insert the photo into the loops of the wire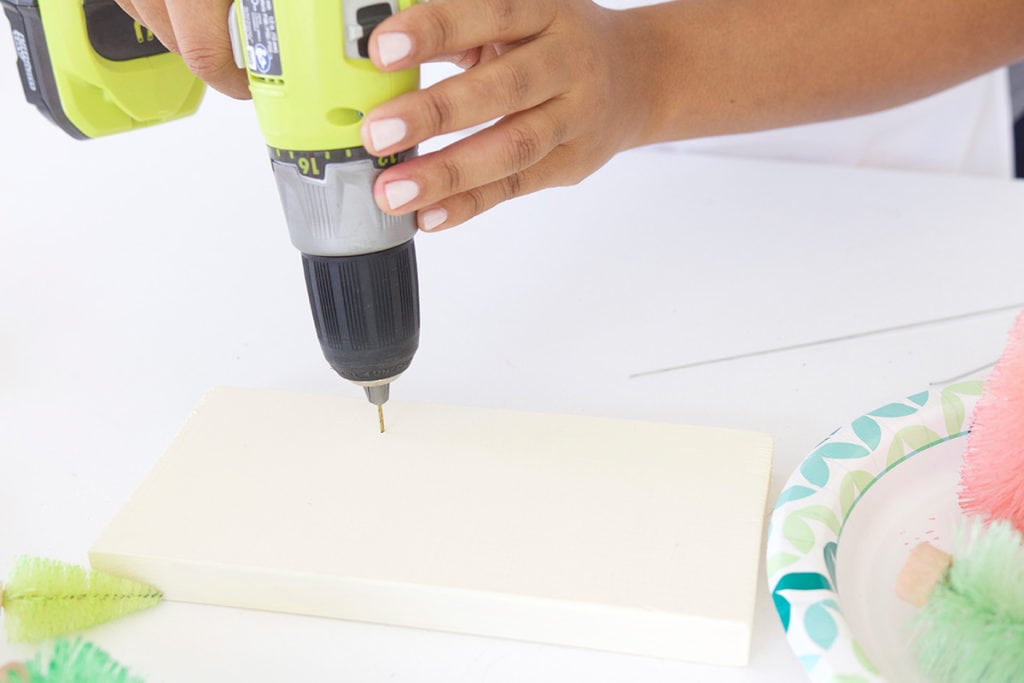 Drill into the wood block using a drill bit that is the same thickness as the floral wire.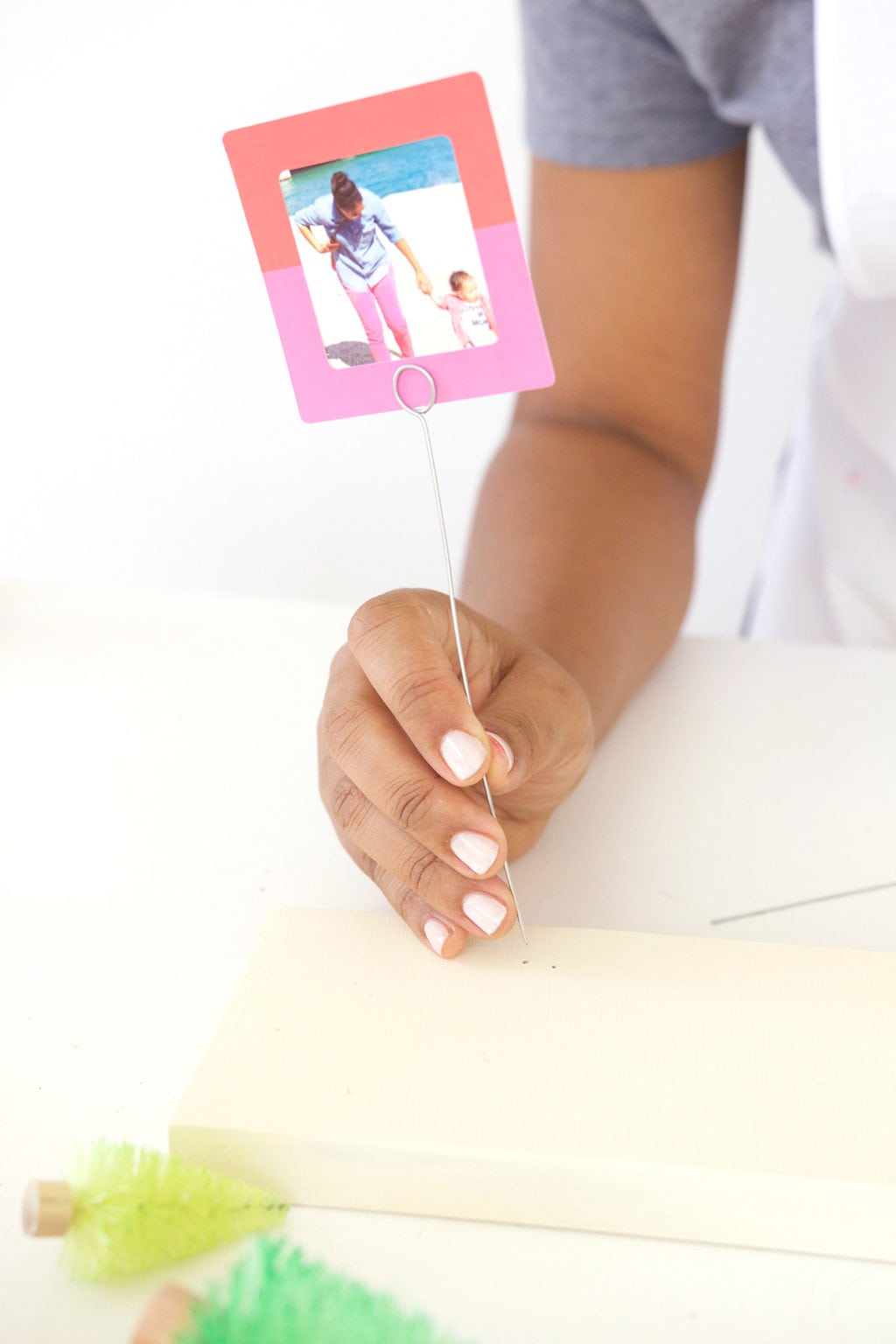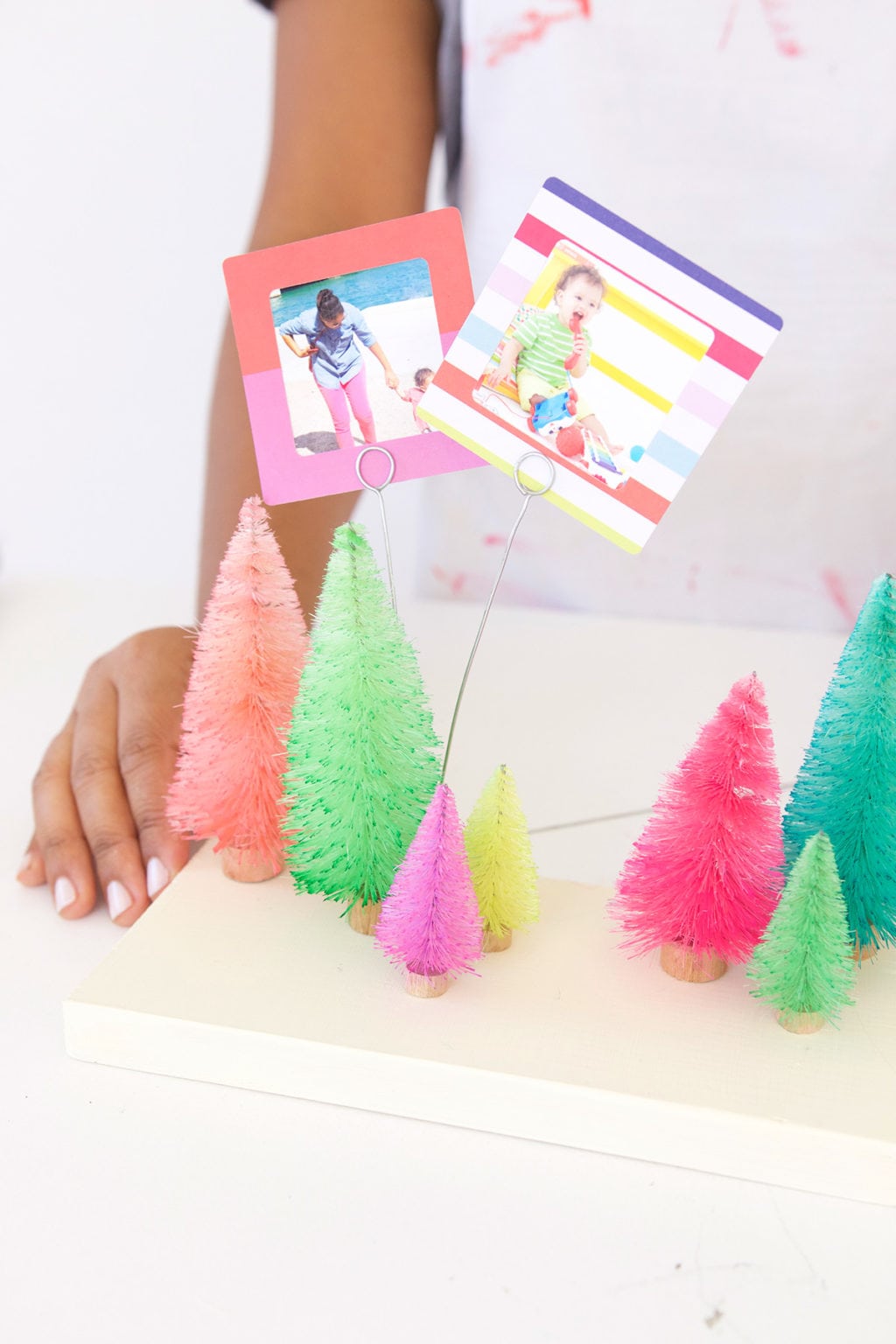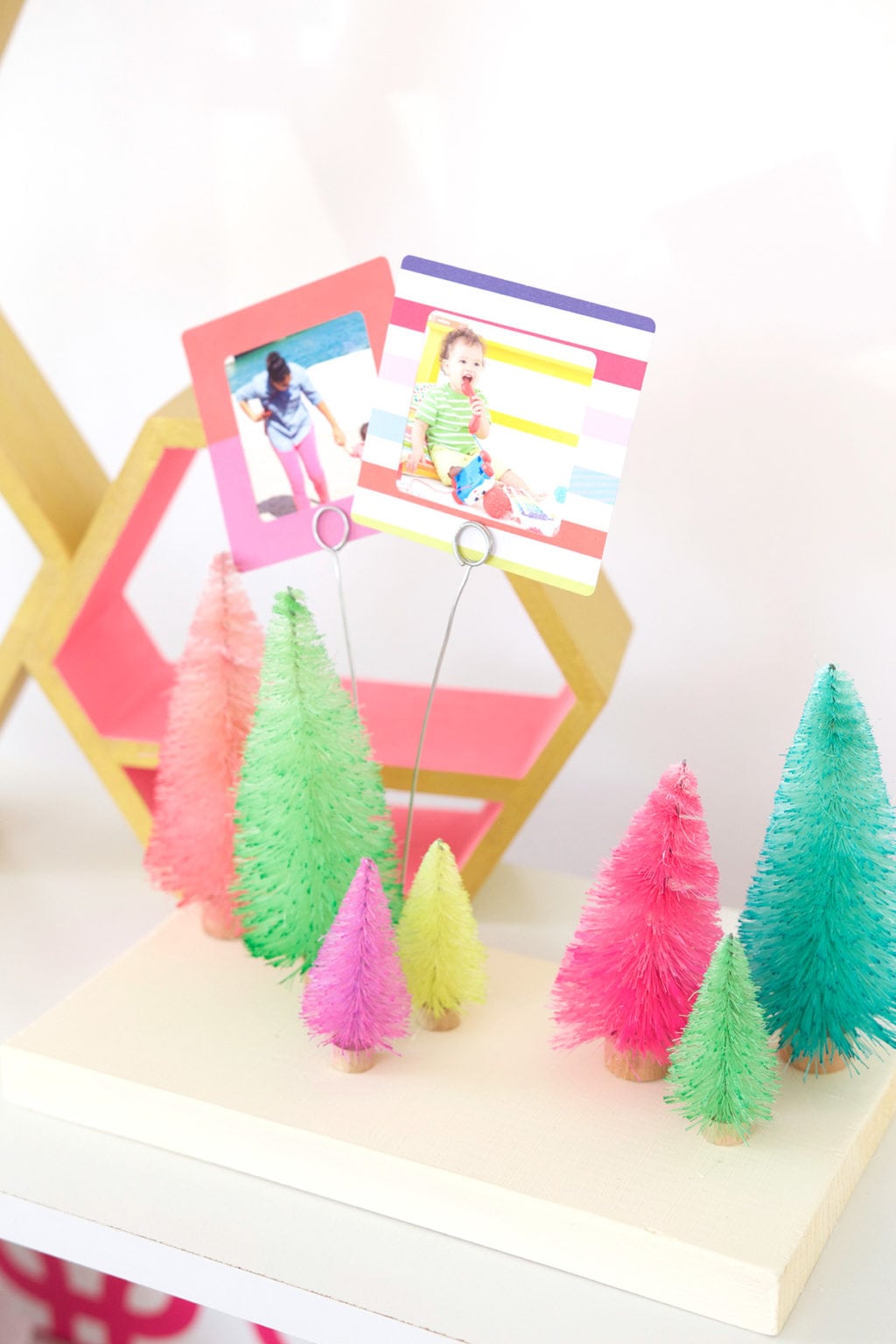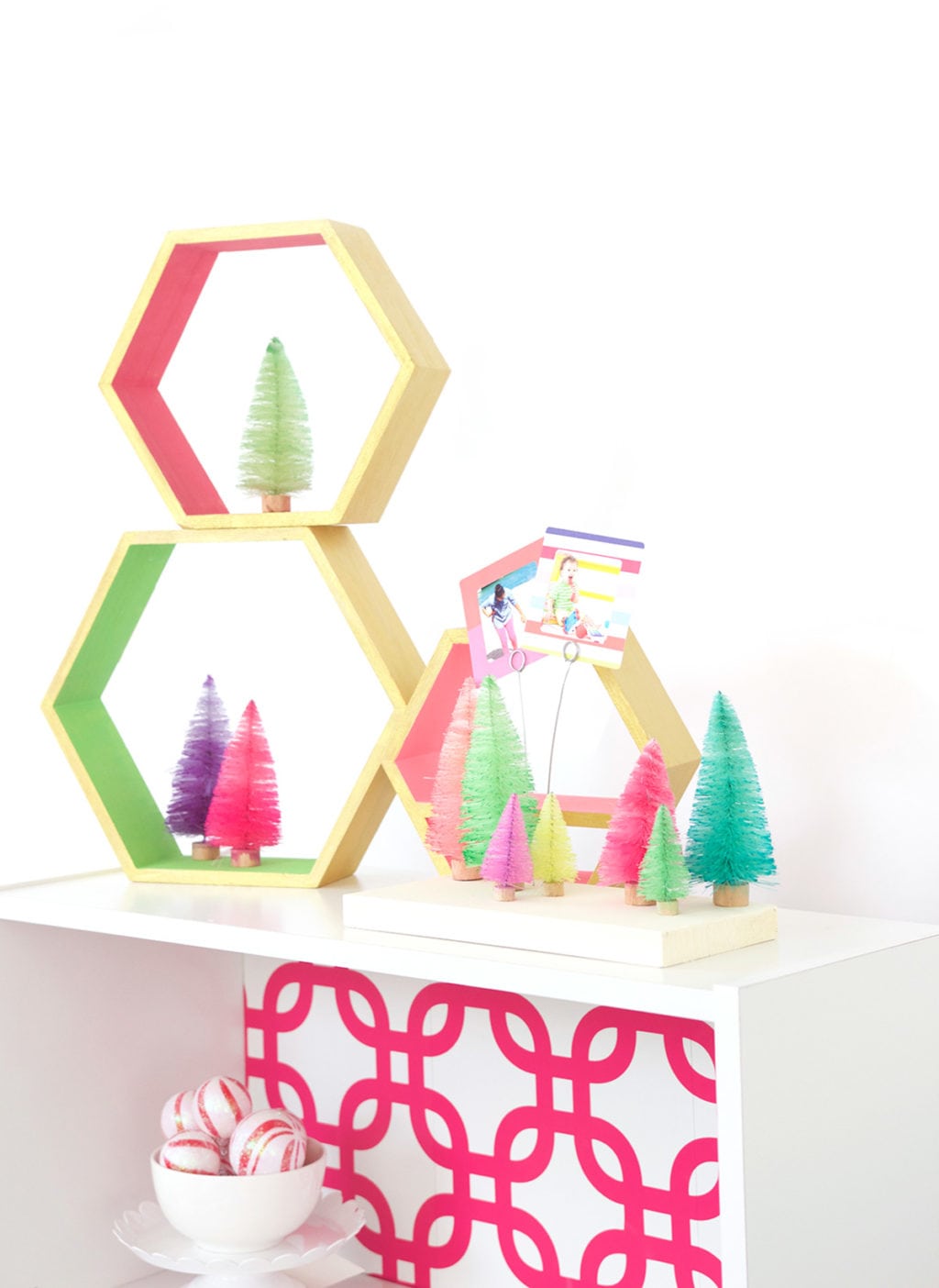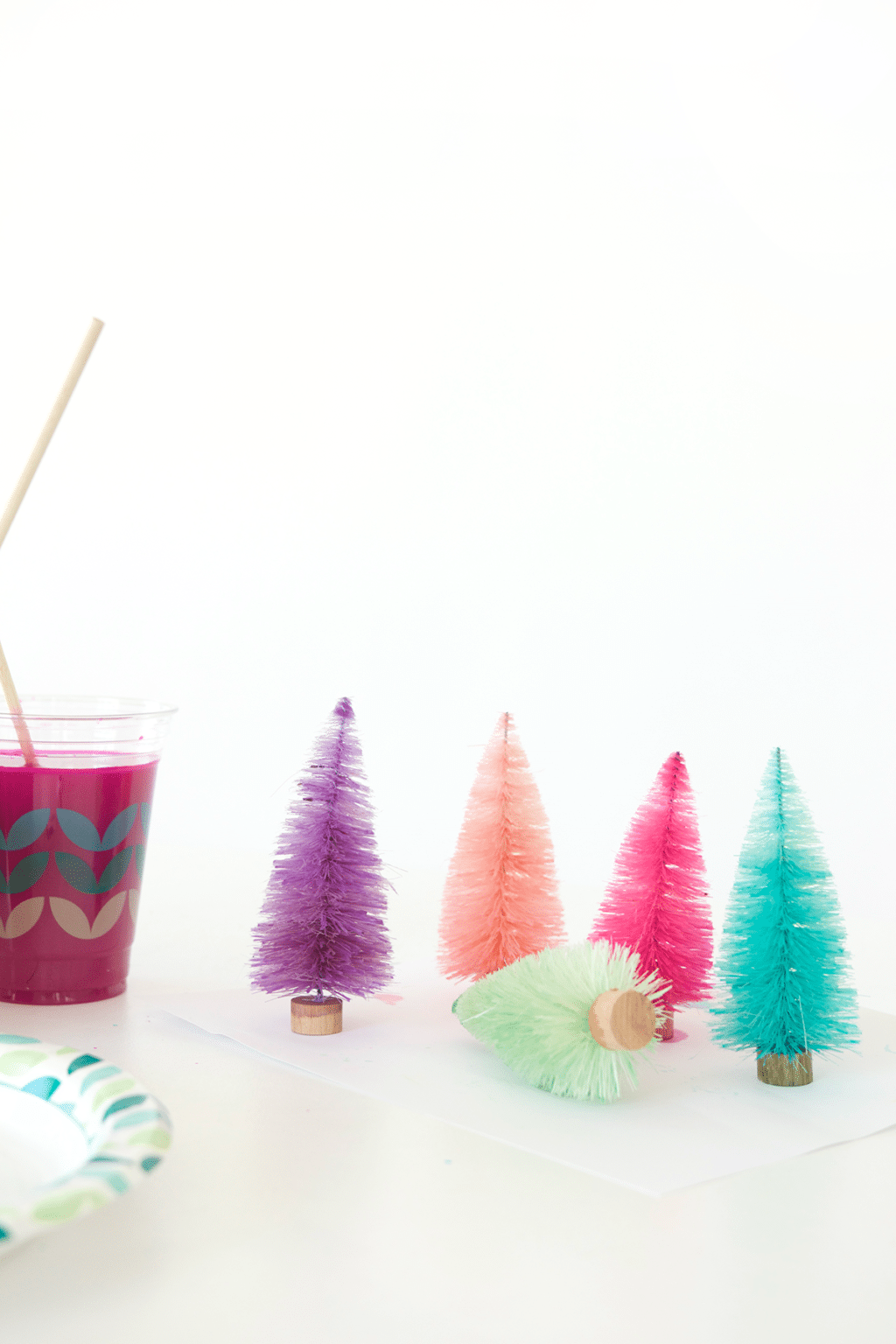 This project was completed in partnership with Canon. All projects, photos and opinions are mine, mine, mine! Thanks for supporting the collaborations that keep the lights on in this joint!