Sometimes I go Christmas shopping
Sometimes I go Christmas shopping for myself.
Sometimes I go Christmas shopping for myself then come home, wrap them up, put them under the tree and open those suckers up on Christmas morning and get really excited…even though I'm fully aware of what's inside.
So, here's my suggestion for you. Order yourself a Cricut Explore, wrap that baby up in some pretty paper, slap a bow on it and gift it to yourself on Christmas morning. But before your wrap it up, maybe just maybe you should use it …just one time…to craft up the most epic of cardboard box fireplaces.
For years, I've seen cute DIY cardboard box fireplace, but none of them have been pink and none of them have used the Cricut Explore. Let's change that. This cardboard fireplace is the perfect weekend activity for you and your kids – and the beauty is that it's made purely from paper and cardboard! Let's get started: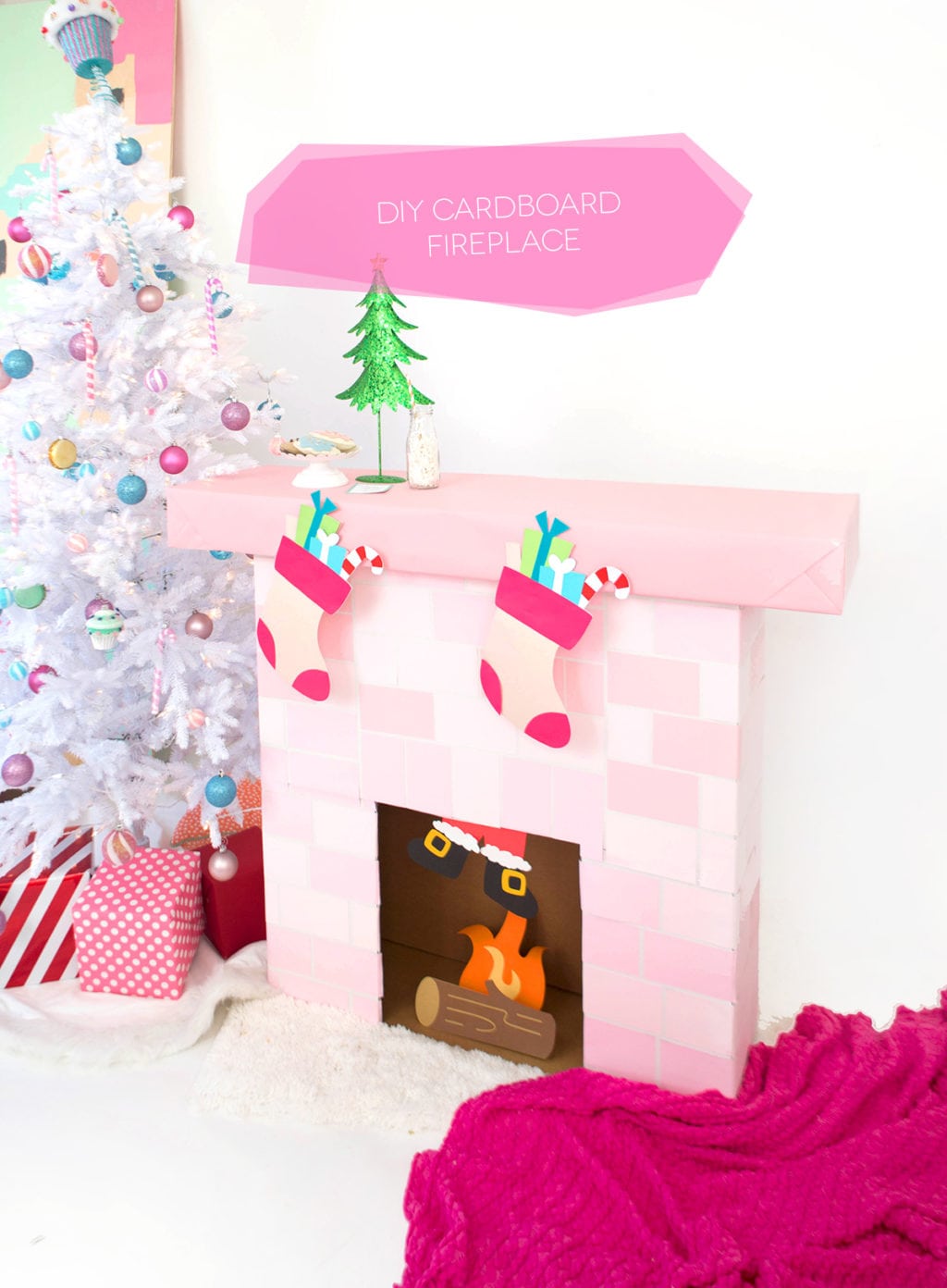 How to make a Cardboard Box Fireplace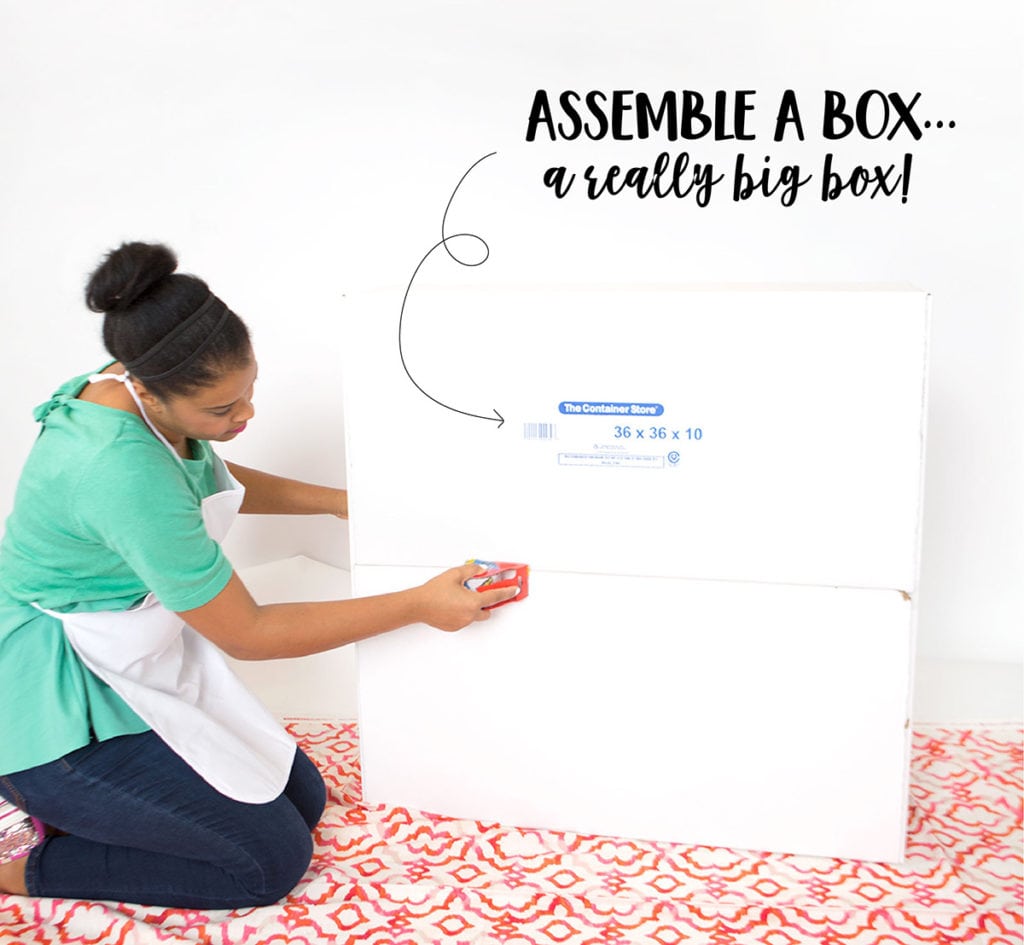 I started with a large box from the Container Store…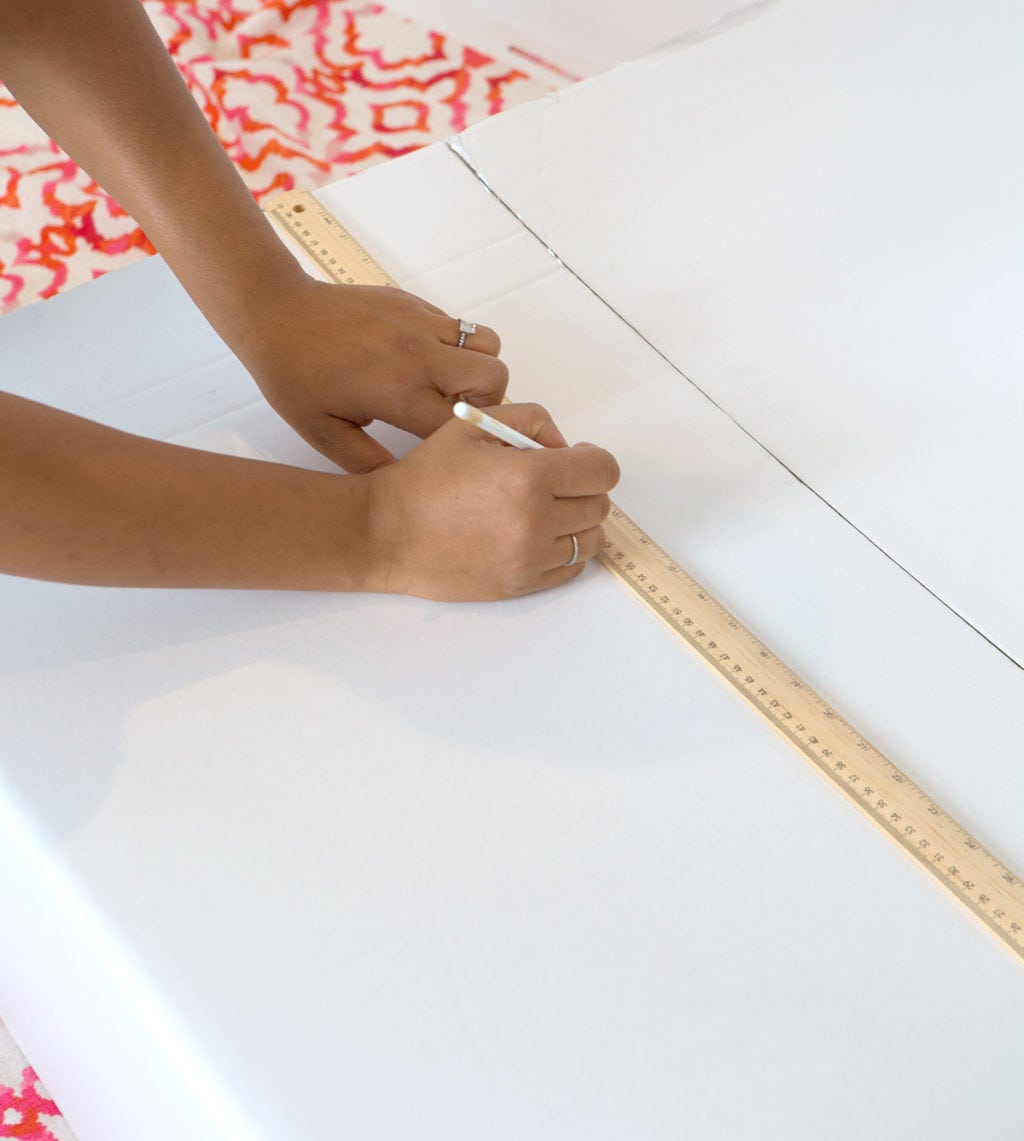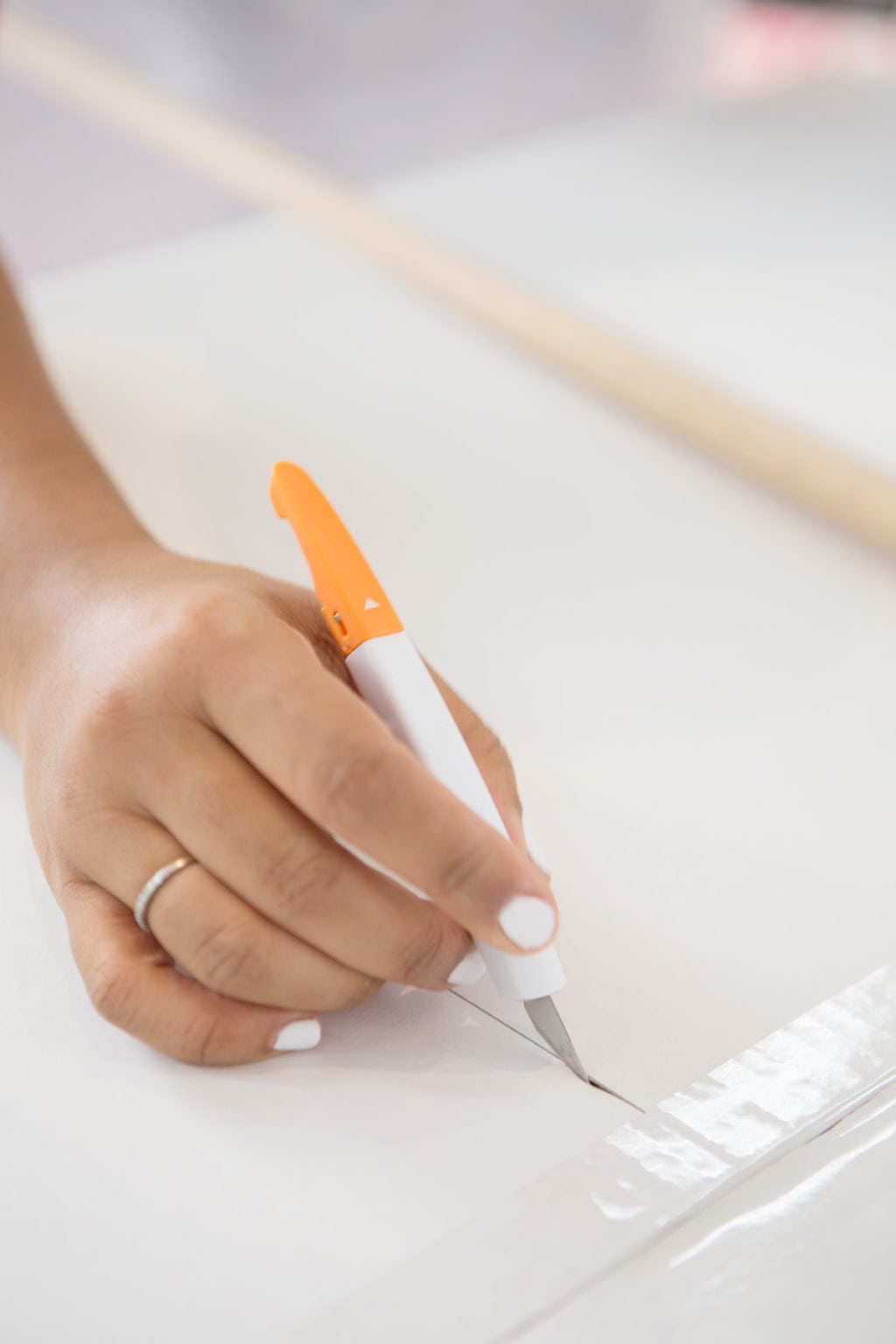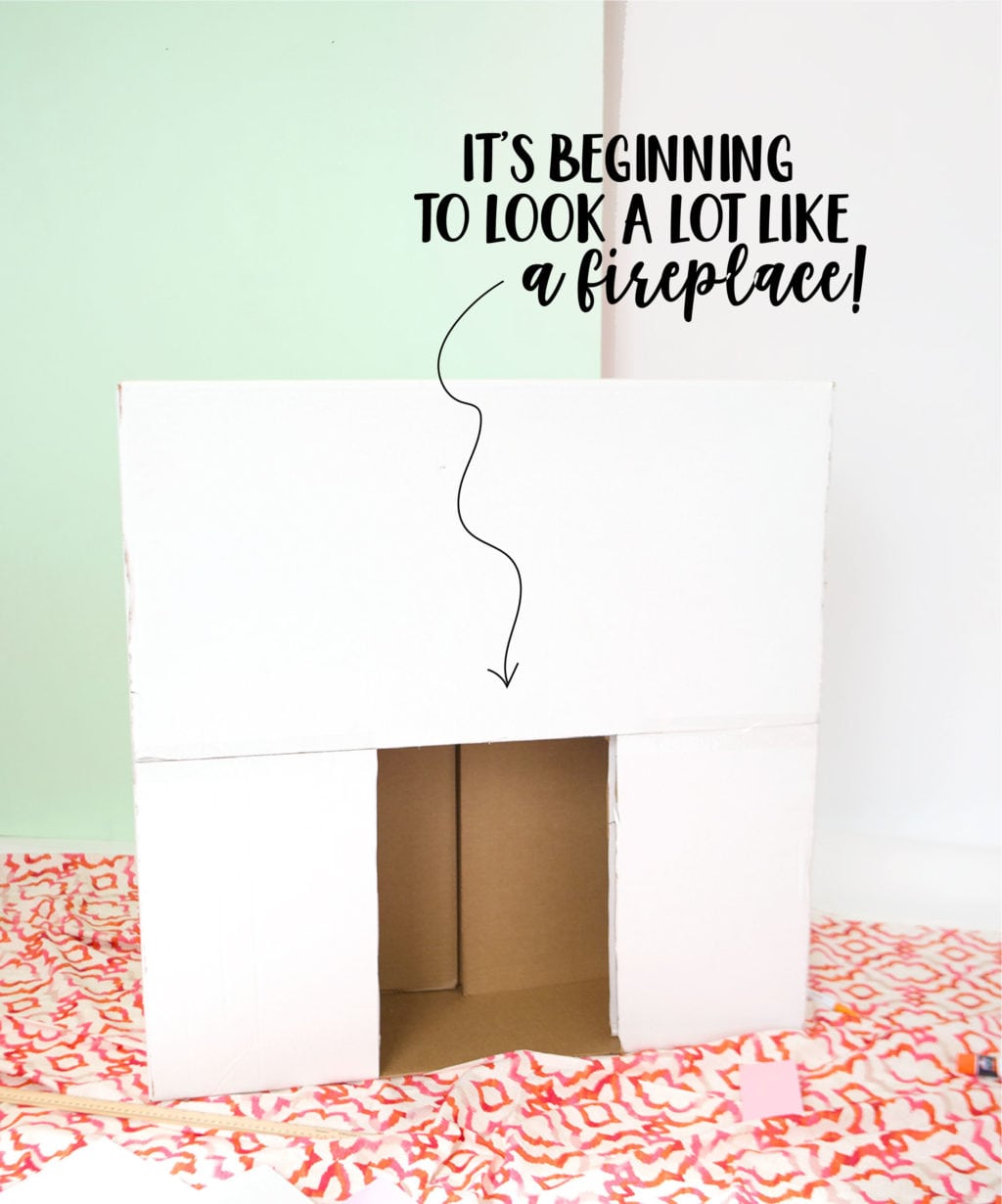 Measure and cut out the center of the lower portion of the cardboard box.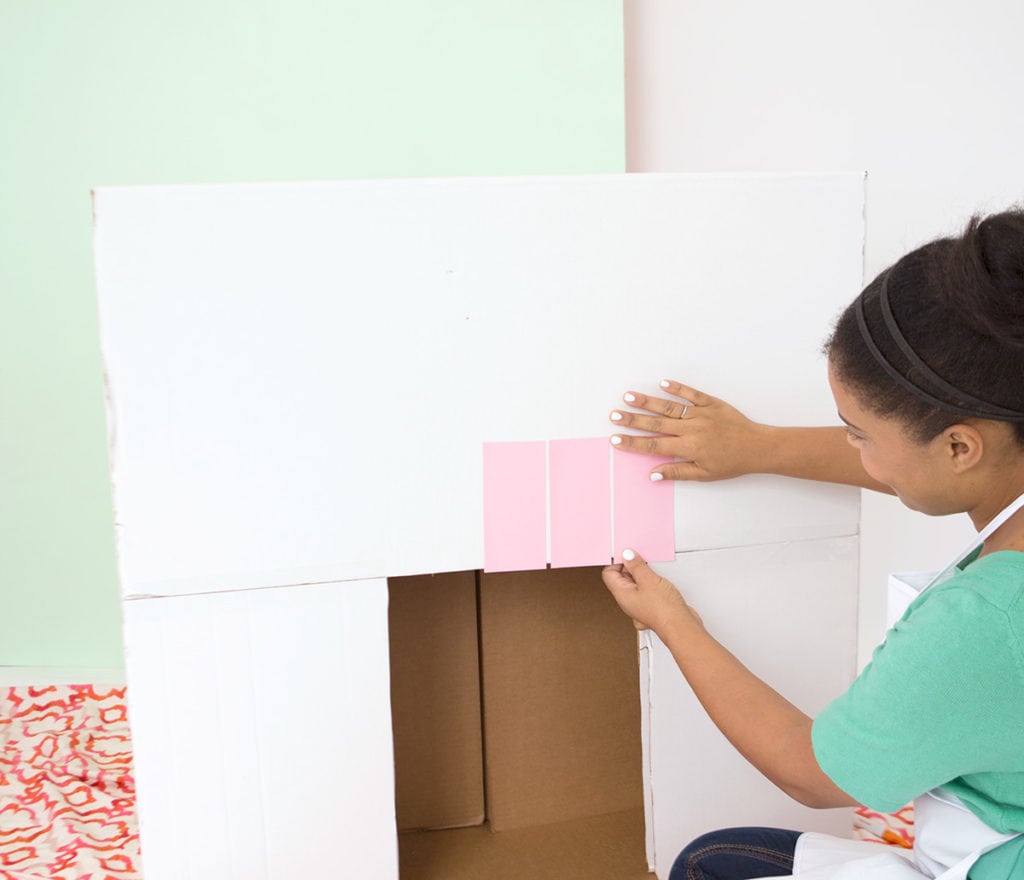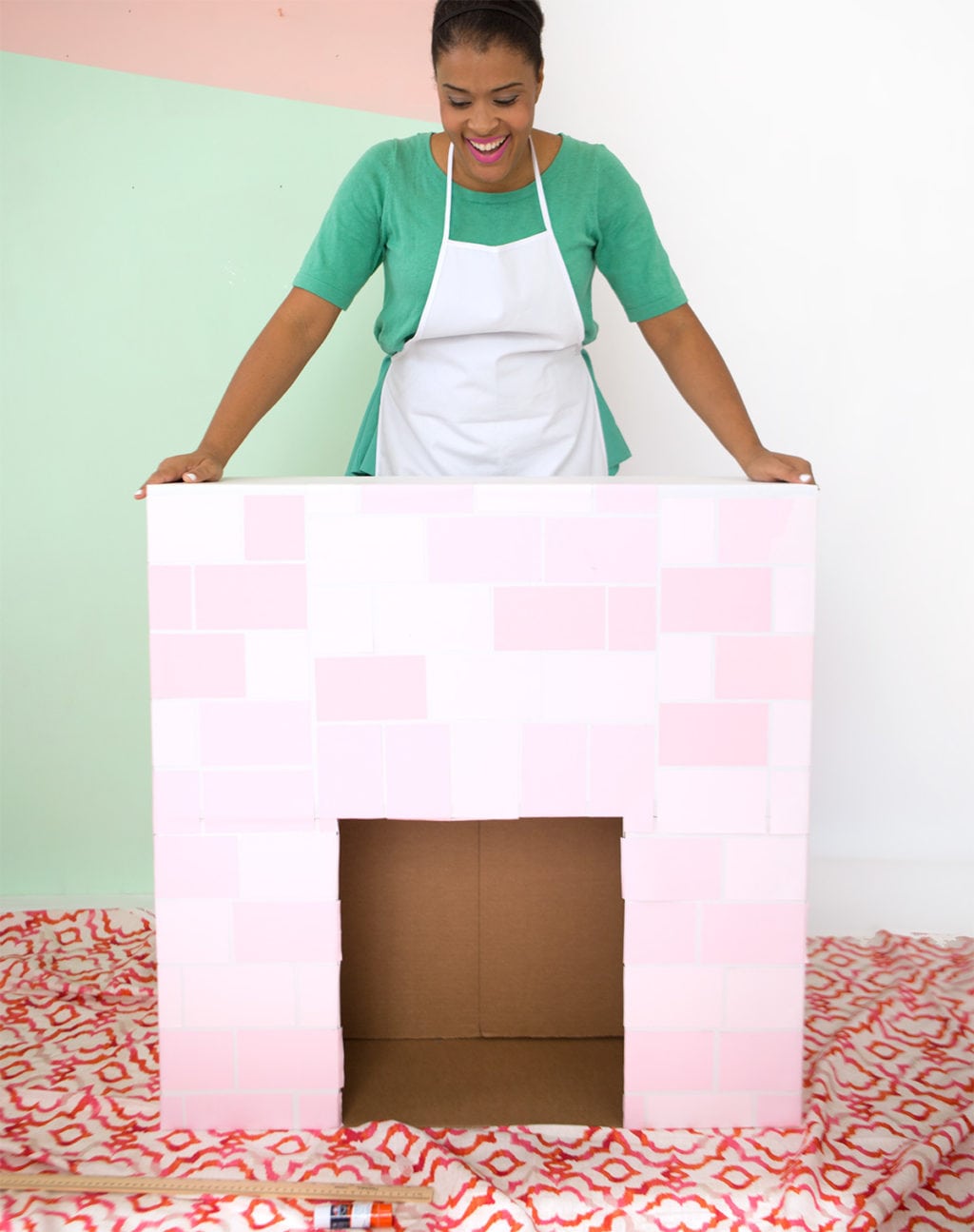 Now time to lay some "bricks" I cut 3×6″ rectangles from pink cardstock and adhered them to the front of the cardboard box.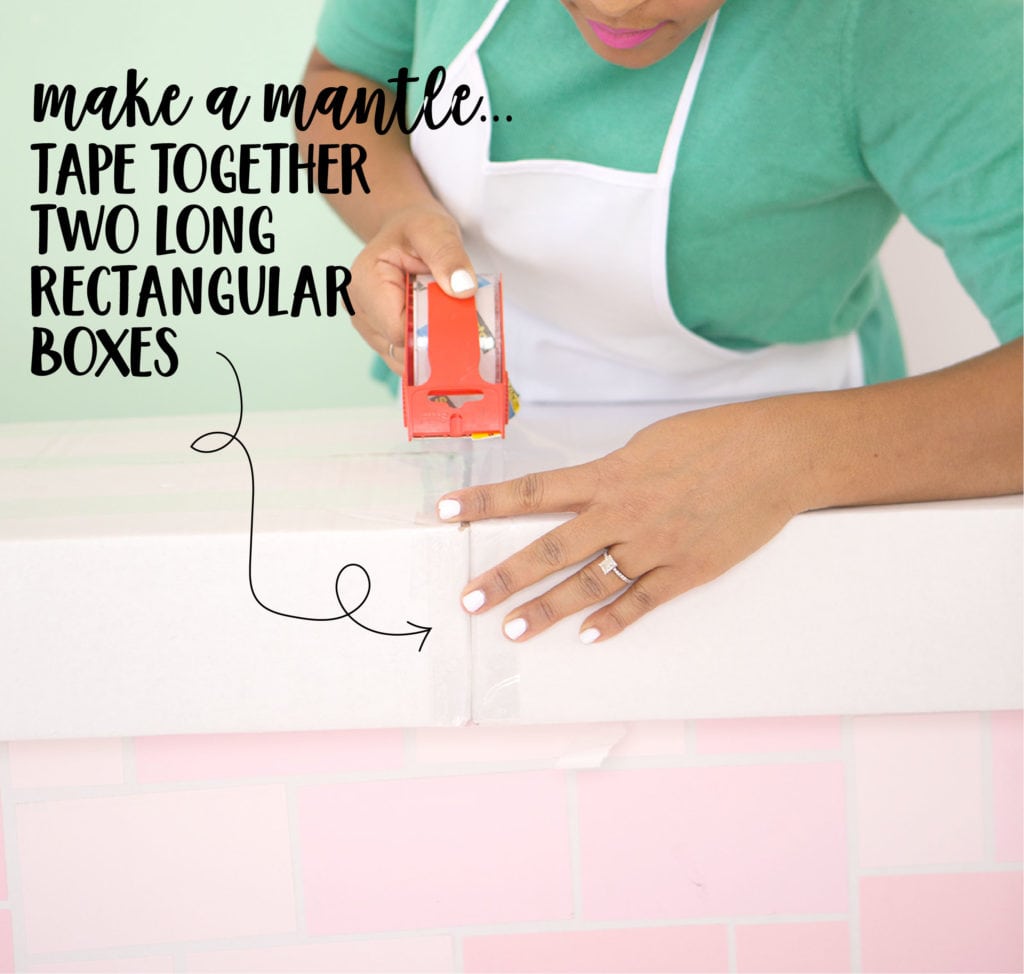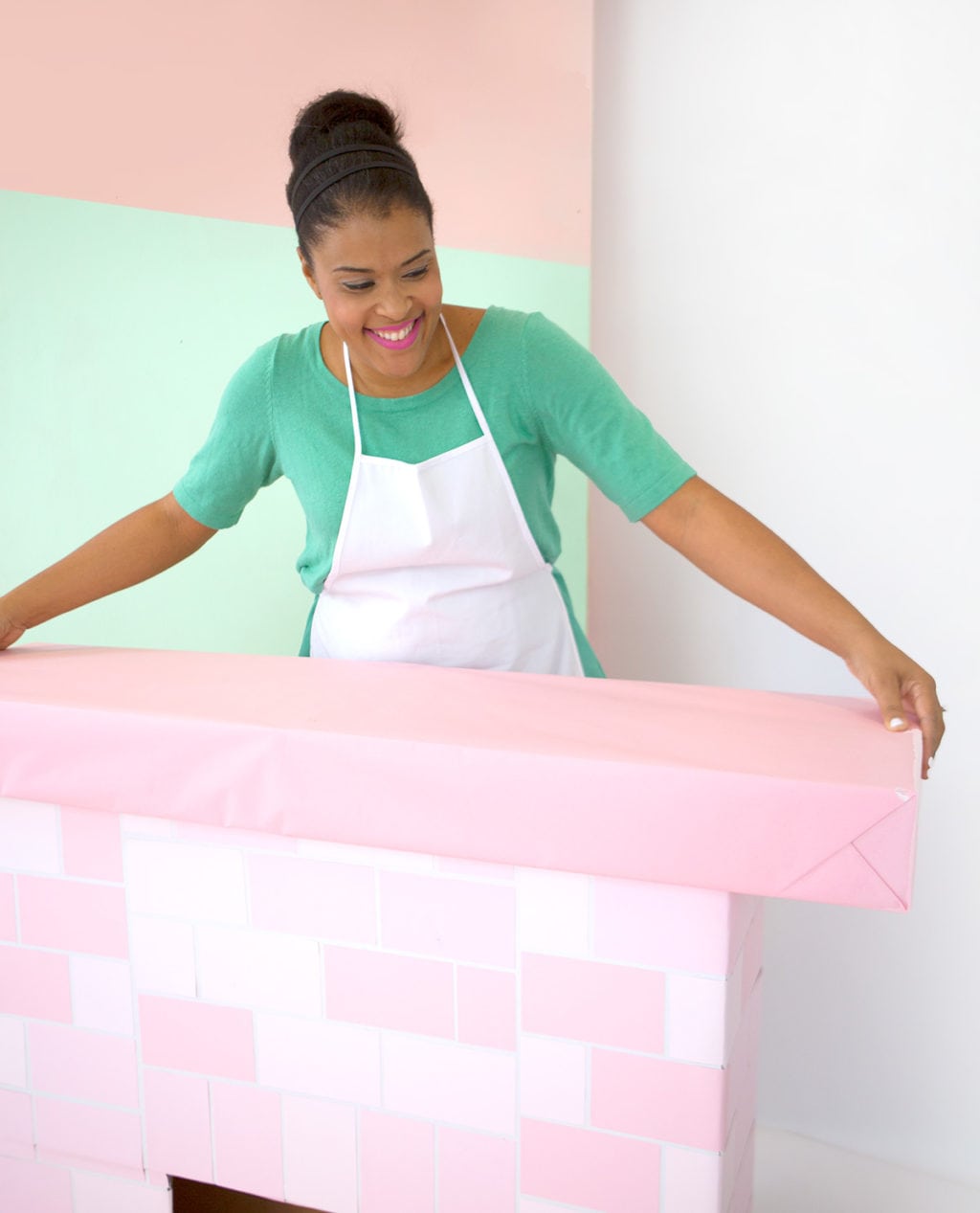 Make a mantle by taping together two long rectangular boxes (I used two 24 x 14 x 4 boxes) and covering them with wrapping paper.
See how easy that was!? Your cardboard fireplace is done and now it's time to whip out that Cricut Explore to create all the paper decorations you need to bring it to life.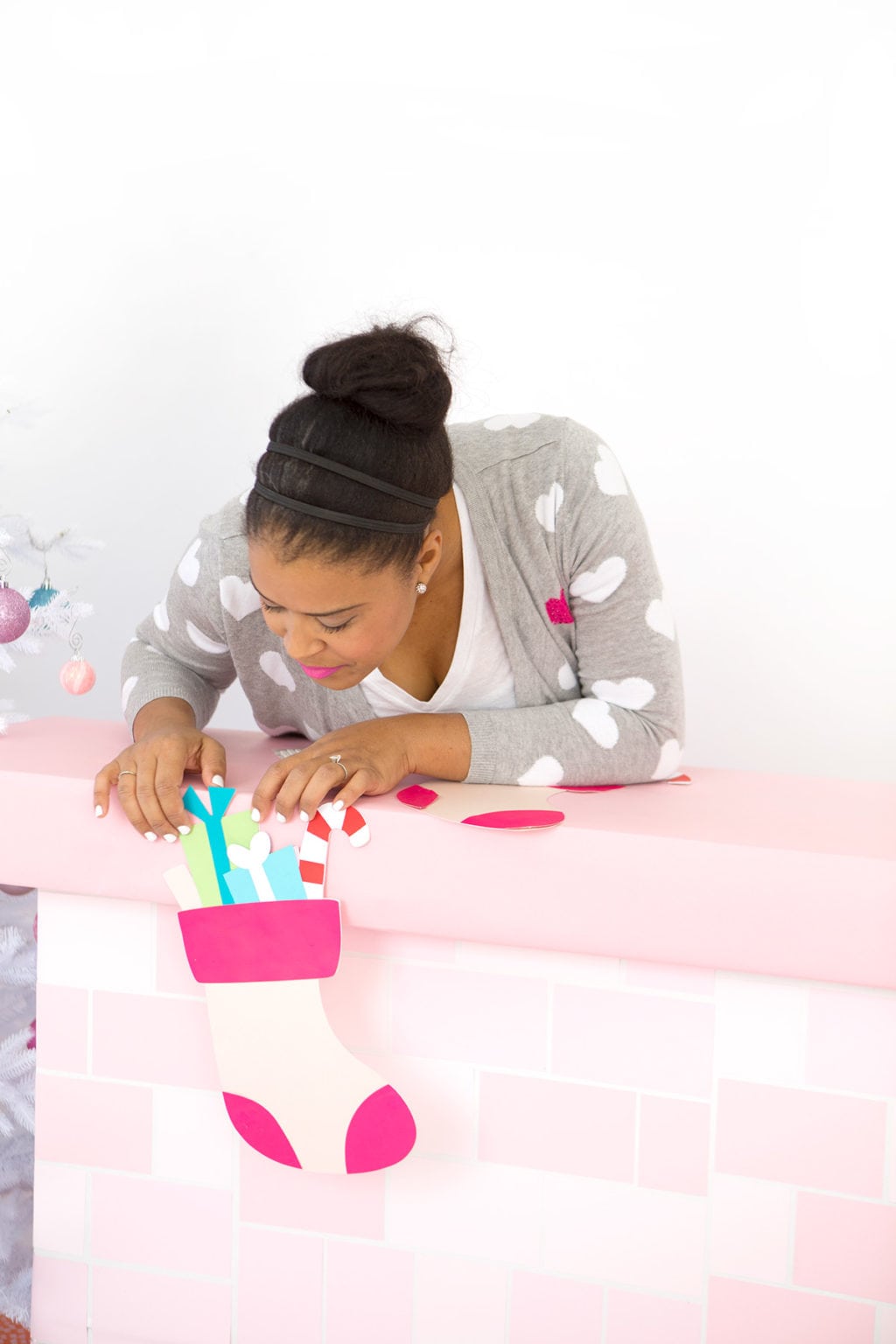 First up, every mantle needs stockings – so you can create your own with THIS Design Space project.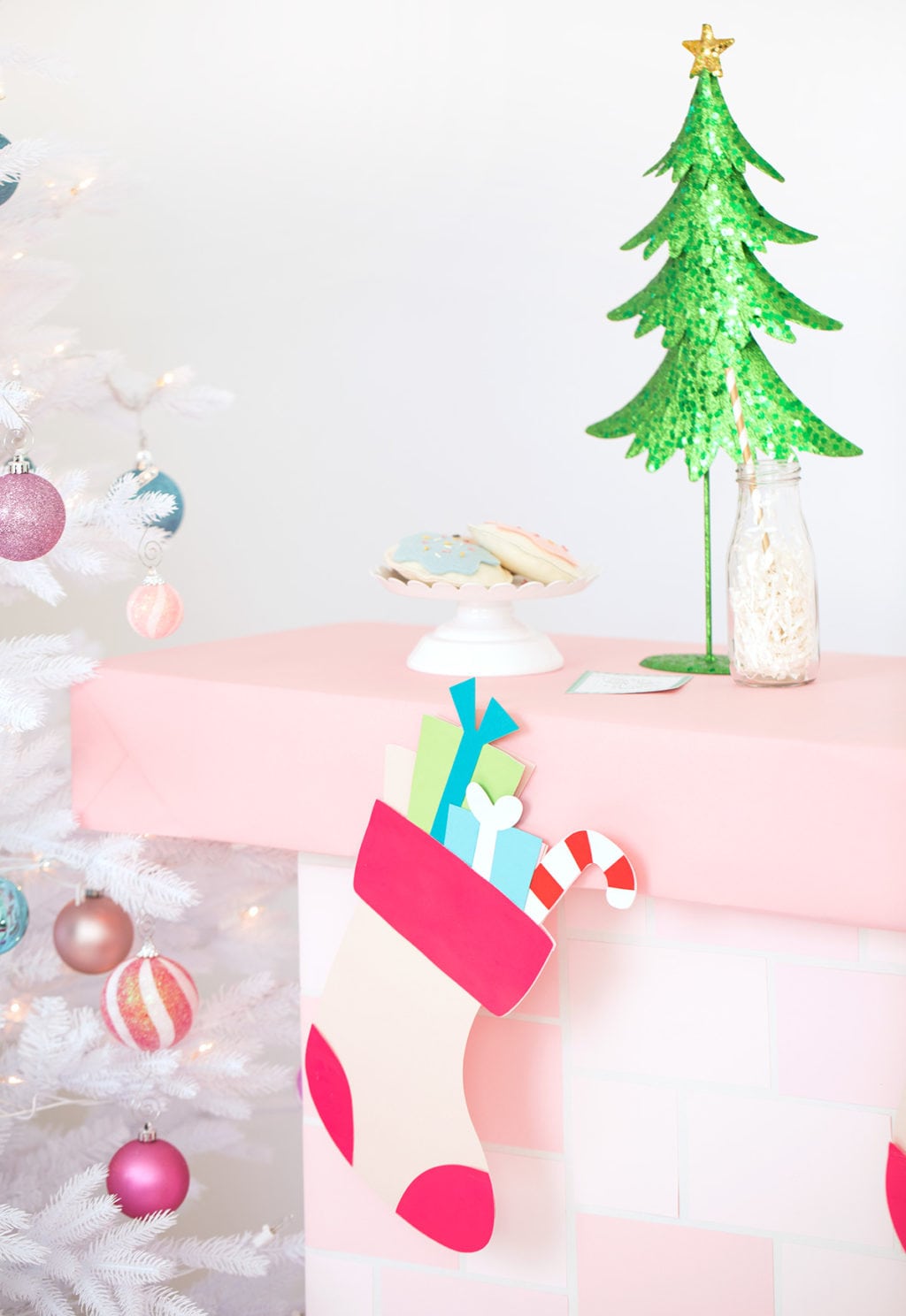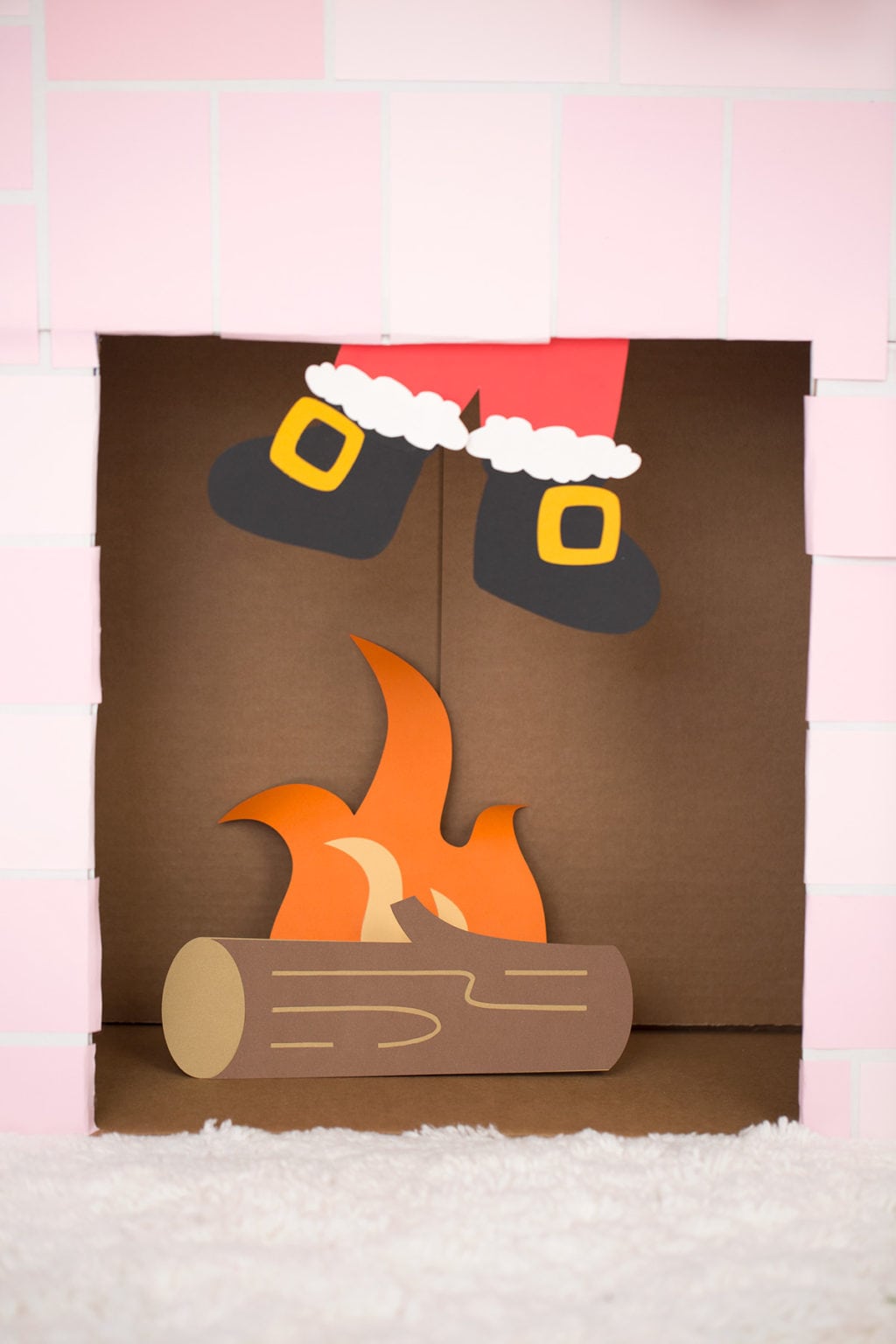 Your kids will love to add Santa coming down the chimney along with a warm fire…all made from paper with the Explore.
MAKE YOUR OWN PAPER LOG AND FIRE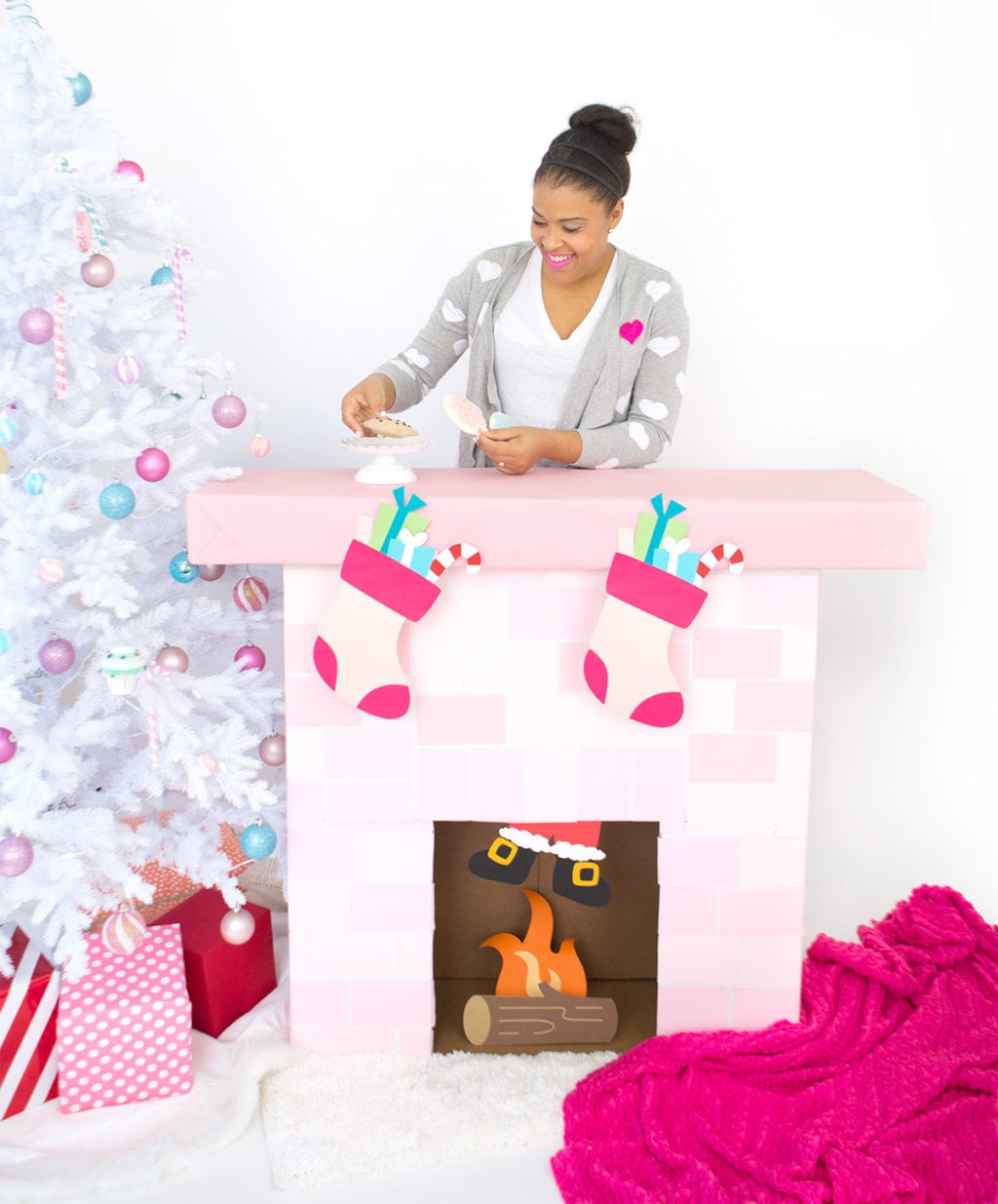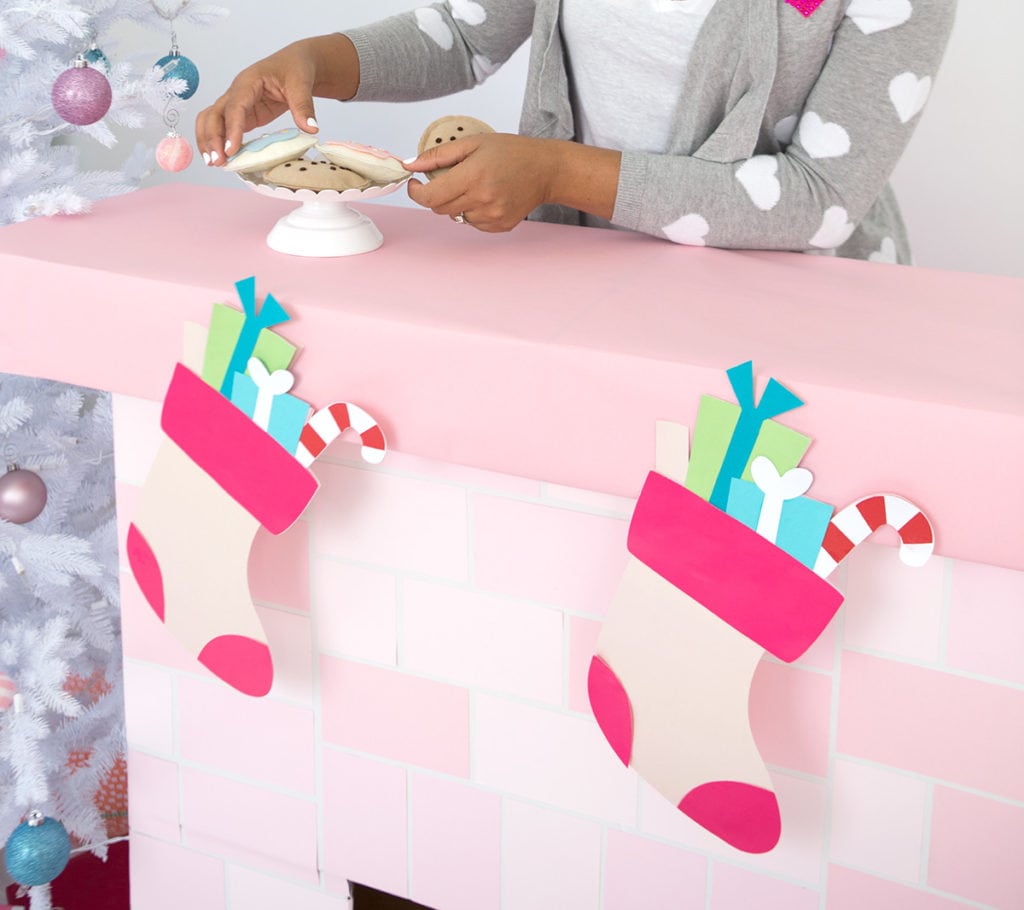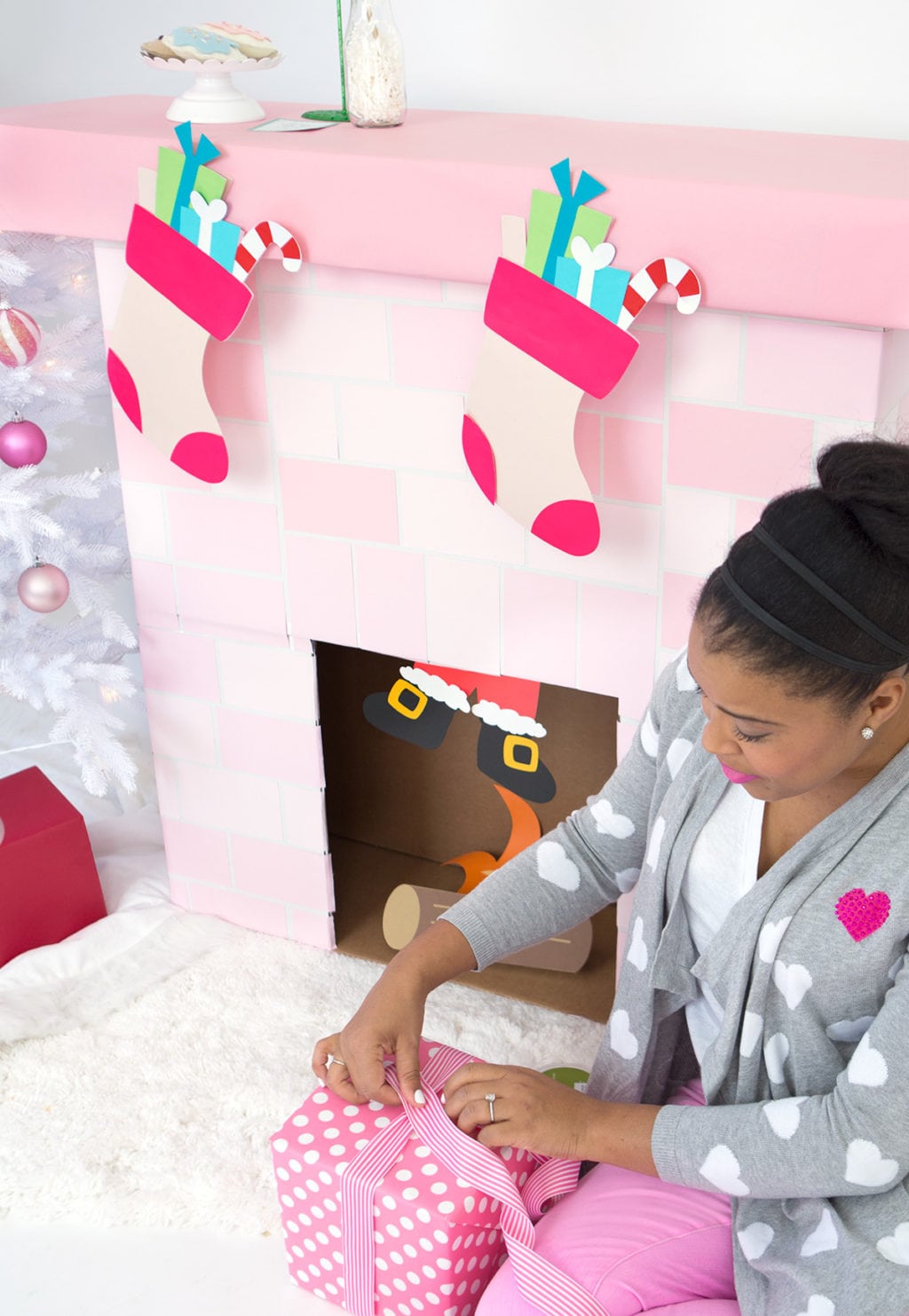 Gather up your supplies, grab aCricut Explore. and craft up a holiday fireplace!