I went to the mall yesterday and let me tell you – don't go. Stay away. Far far away. It's a swarm of ladies hunting for the perfect pink dress and guys trying to find a last minute gift for their Valentines. Take it from me friends, don't go. Stay home. DIY a gift for your Valentine. I'll show you how and this projects will use up lots of supplies that you already have in your stash.
Today's project is perfect for your Galentines – your girlfriends who you love like sister. Create a little gift box that opens into a scrapbook page of sorts. It's a fun way to give a gift with a personalized touch. Let me show you how it's done!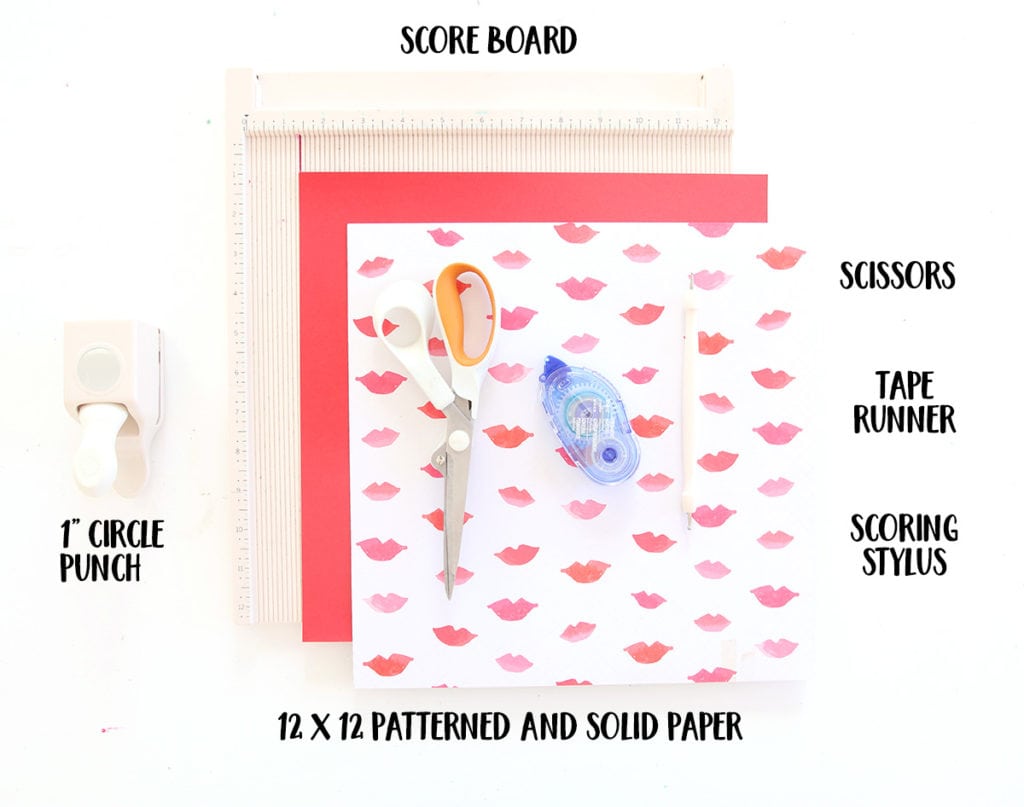 Okay – here we go. Stick with me! This is super easy to do but there are a few specific steps that you won't wanna miss.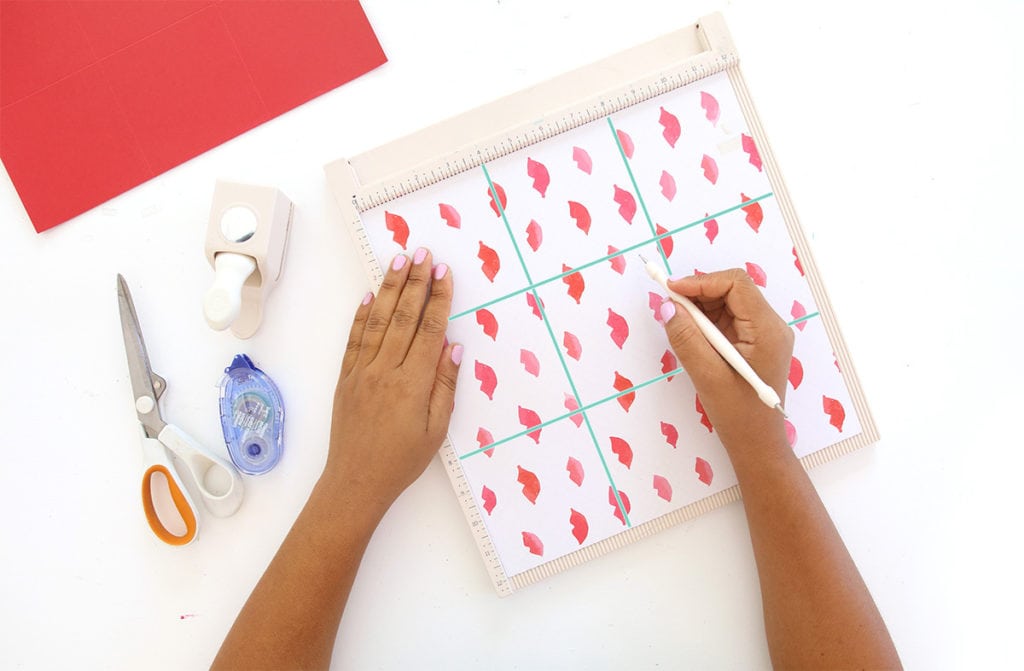 Place the patterned paper AND solid paper onto the score board and score at 4″ and 8″ along both edges of the paper, as shown with the blue lines. You should end up with a grid.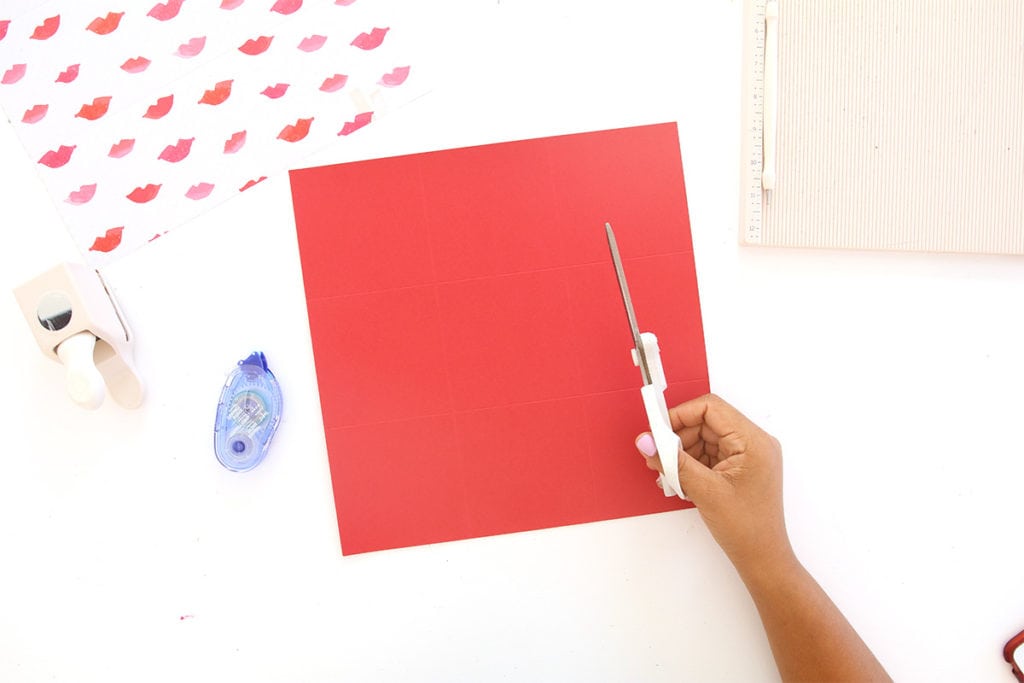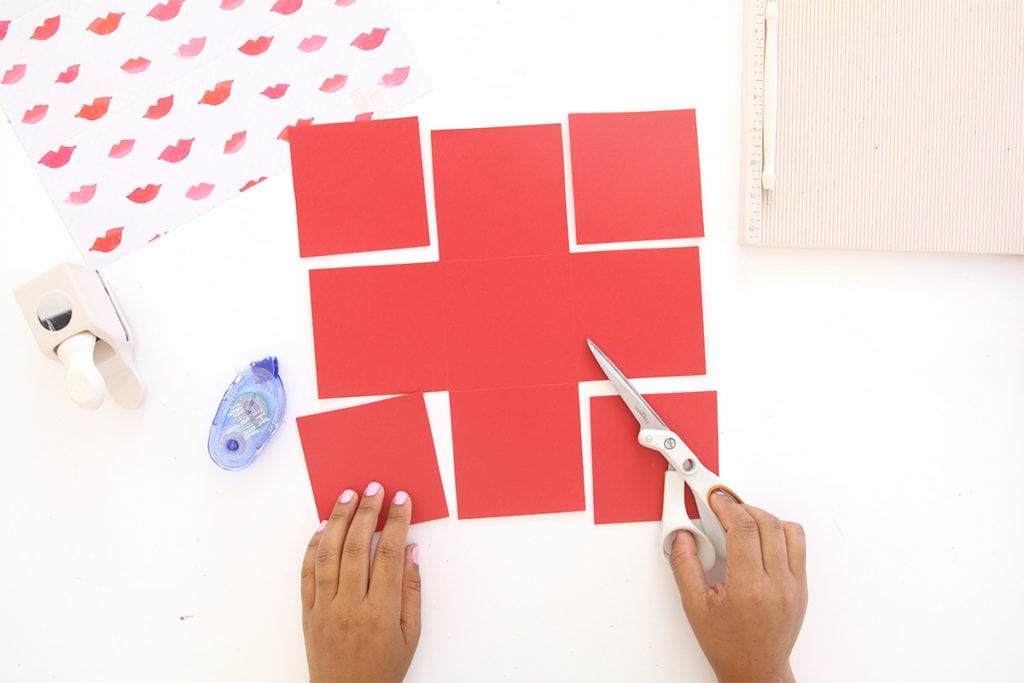 Grab the solid paper and cut along the score lines as shown.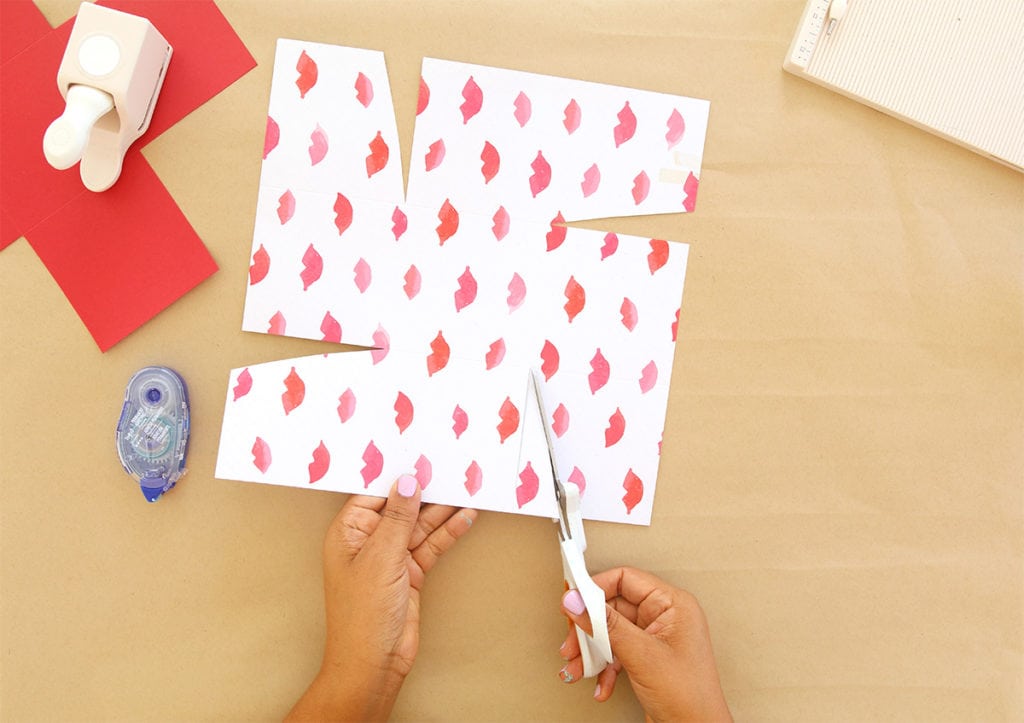 Grab the patterned paper paper and cut along the score lines as shown.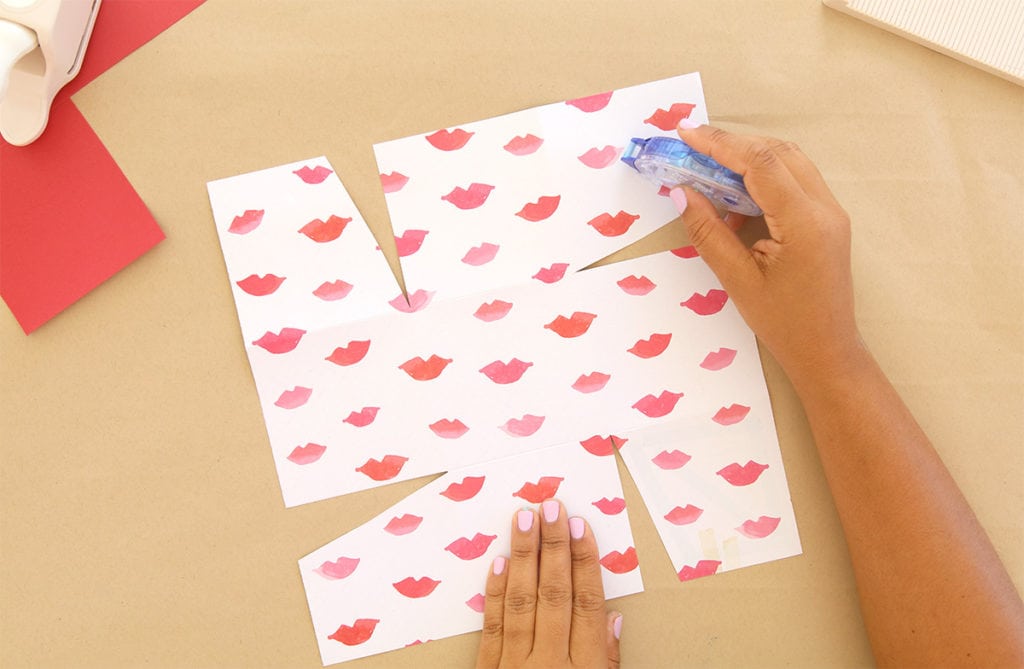 Add double sided tape to each of the corner flaps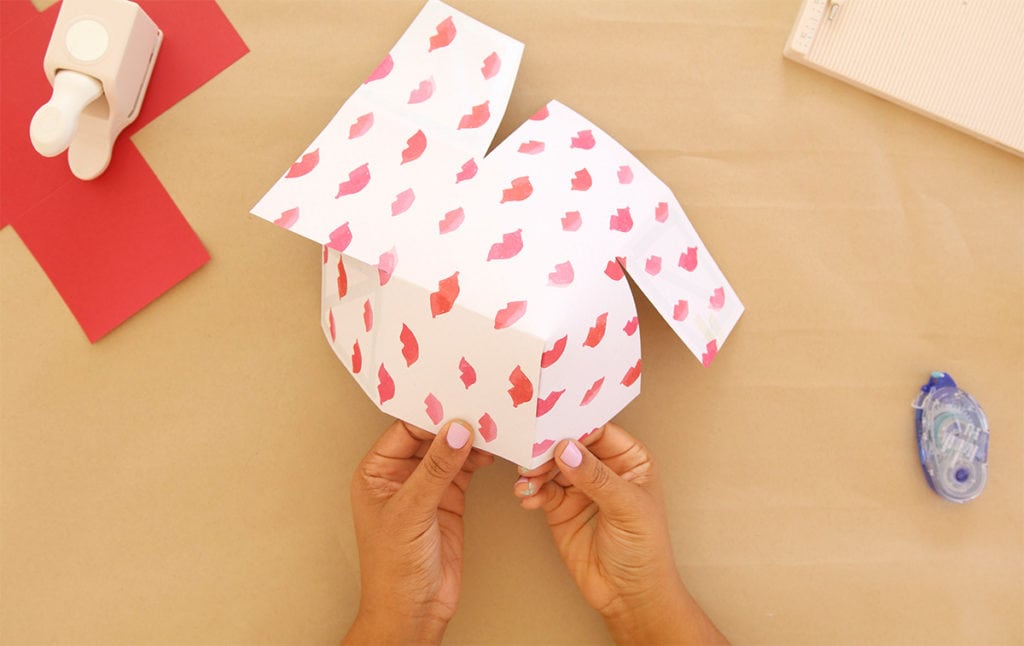 Fold the paper together to create a box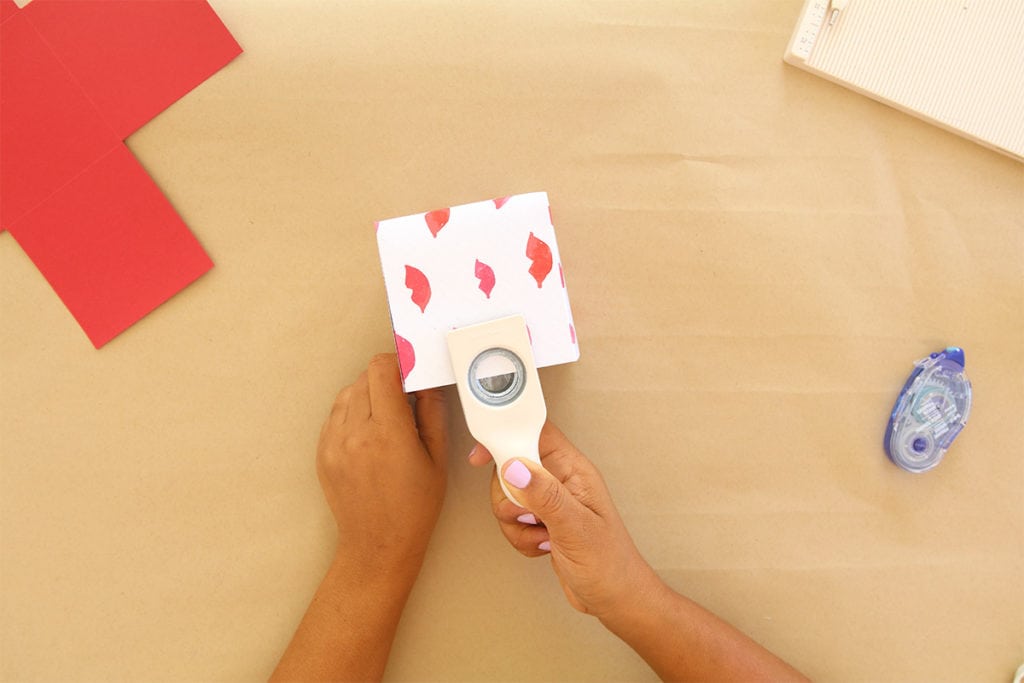 Use the circle punch to create half-circle notches on two opposite sides of the patterned paper box. This will be the top of your surprise box.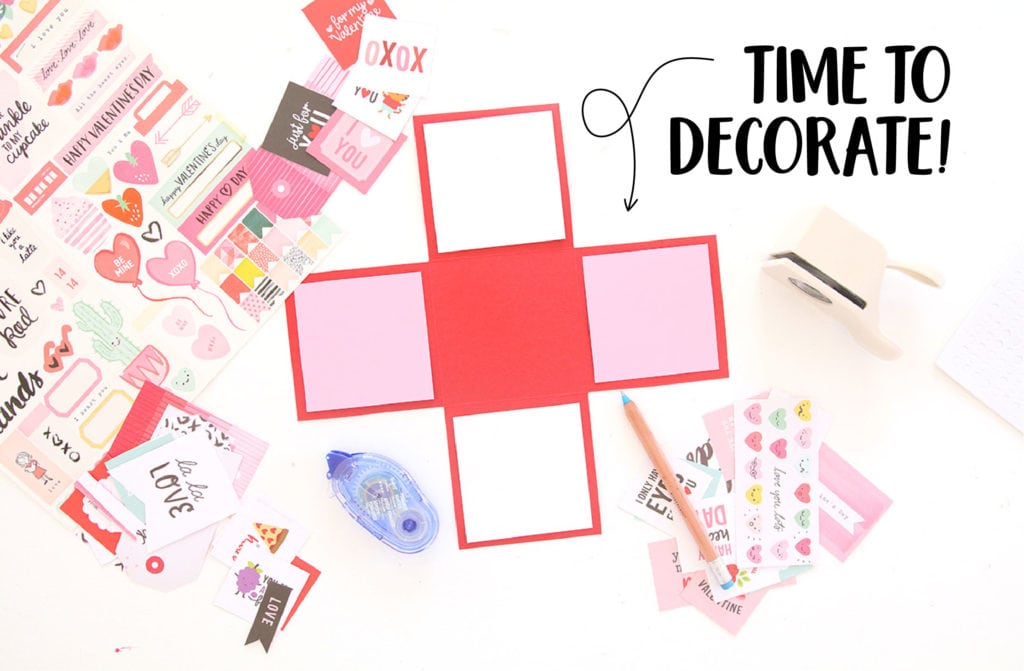 With the top of the box complete, turn your attention to the solid colored cardstock and get ready to decorate!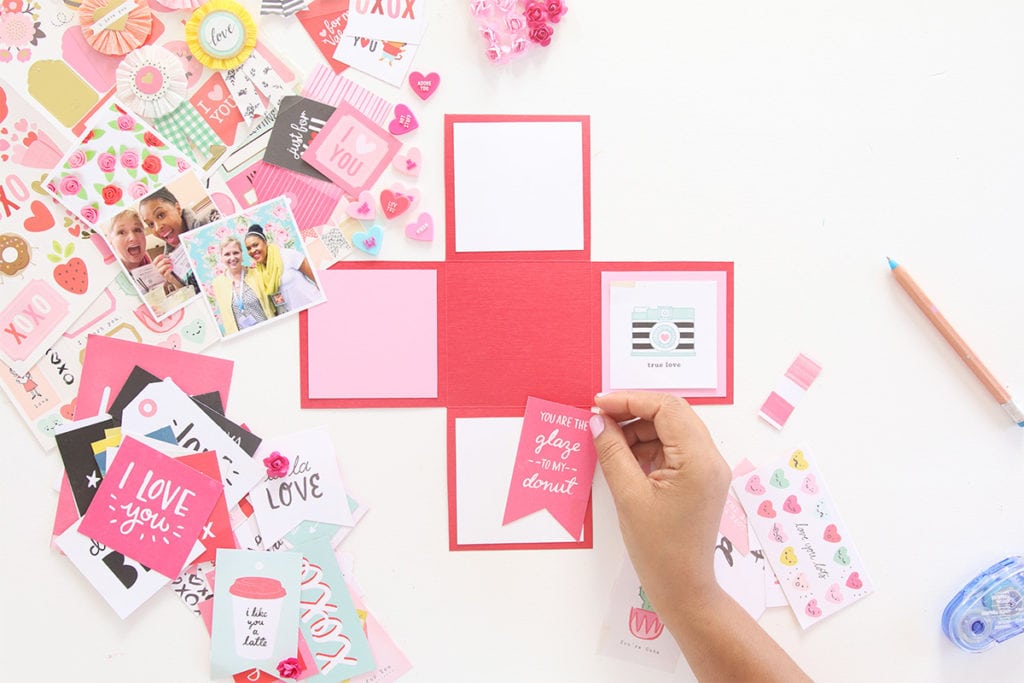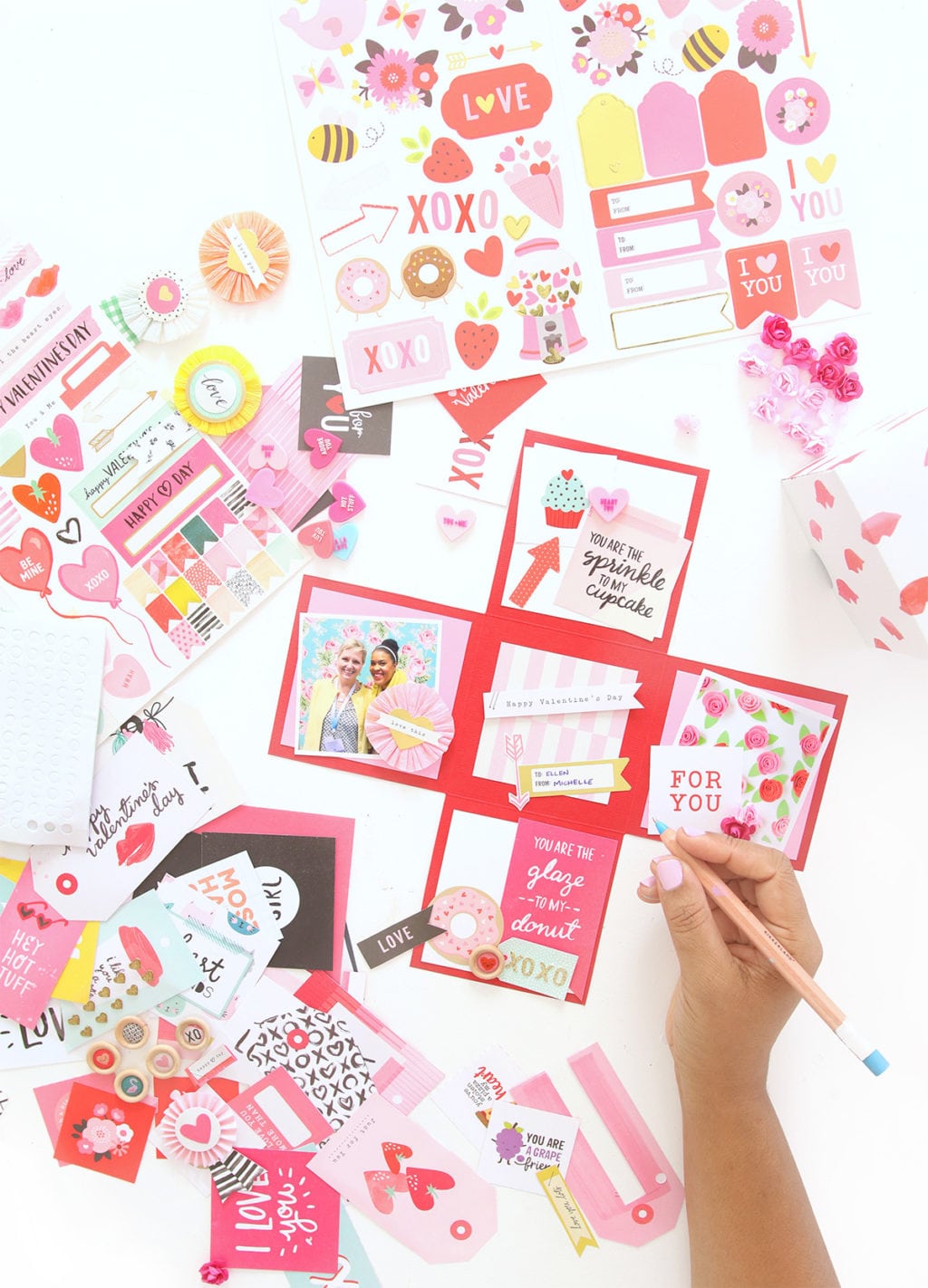 I opted for a ton of paper embellishments and stickers along with photos. When you're done decorating, you can put a gift inside the box…a candle, some candy, makeup – something you know your Galentine will like.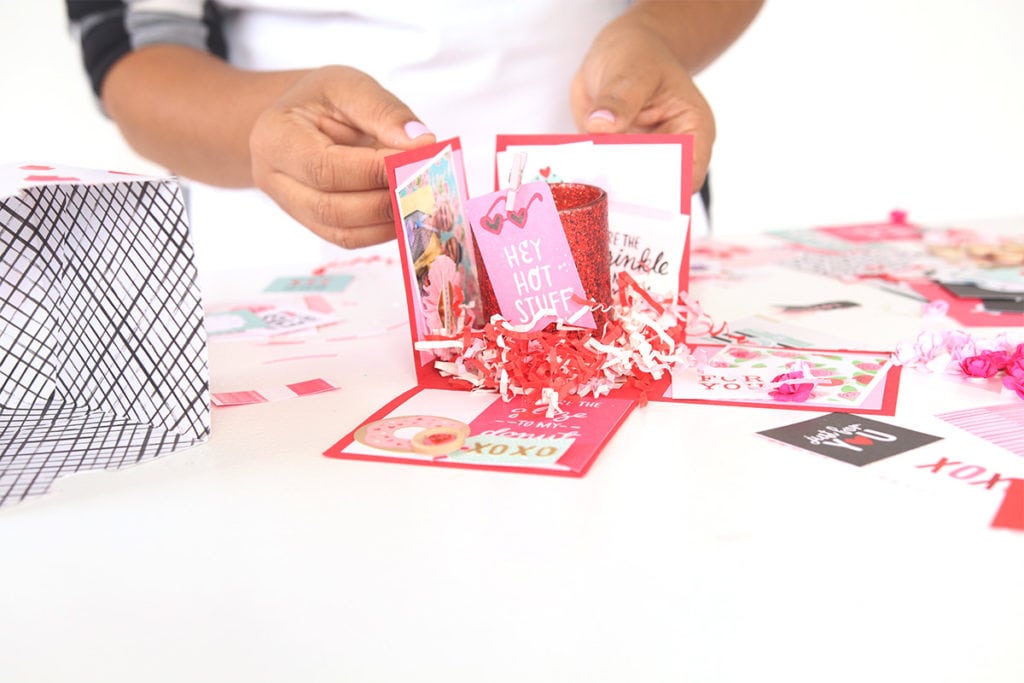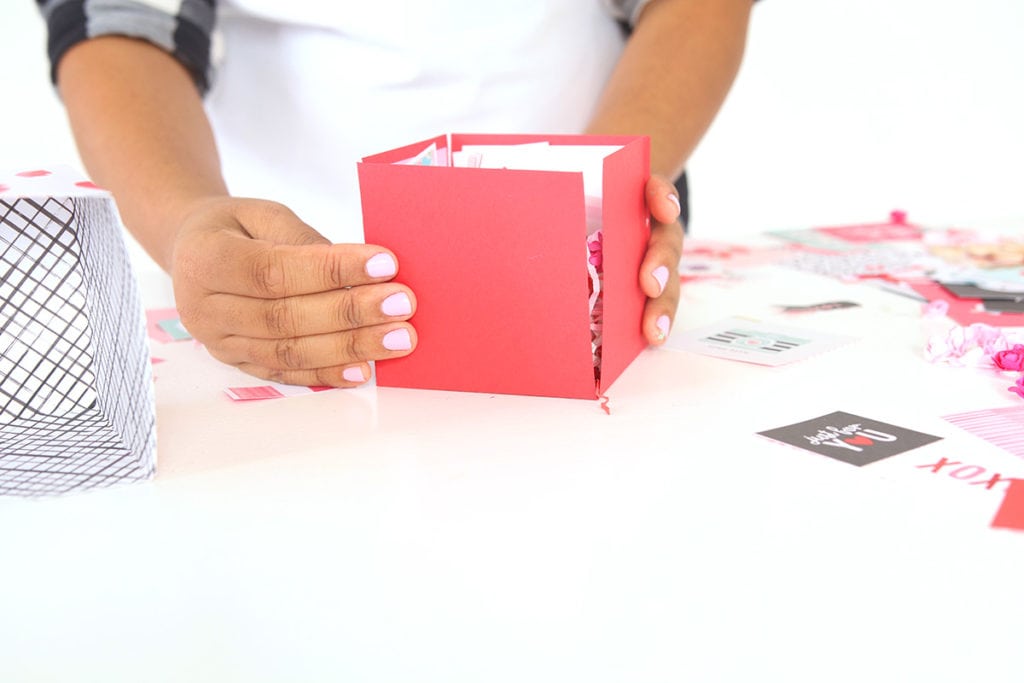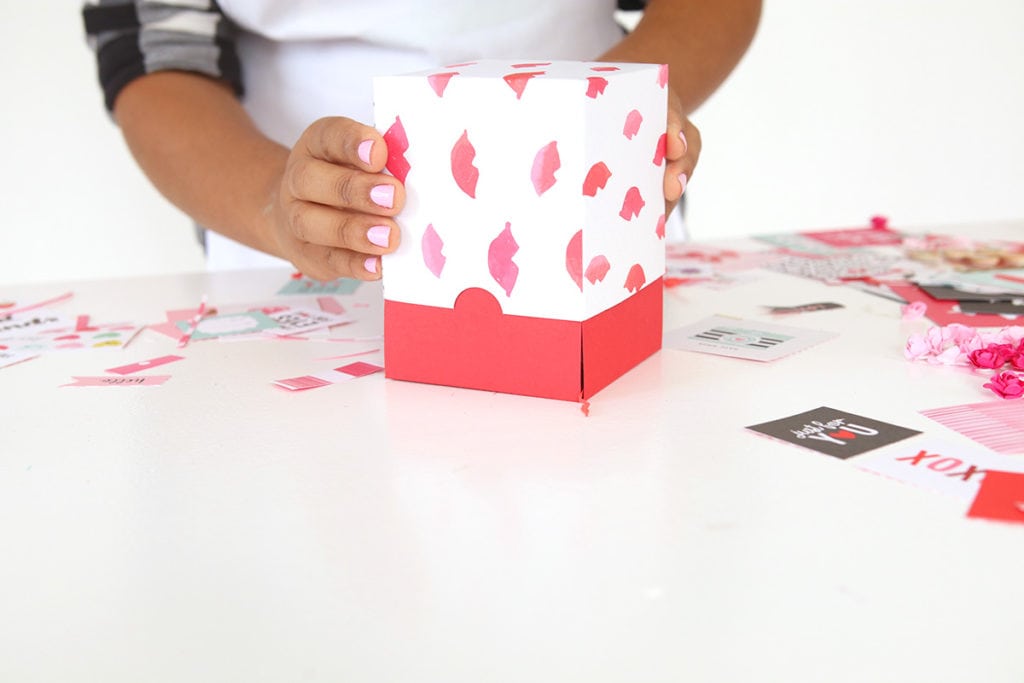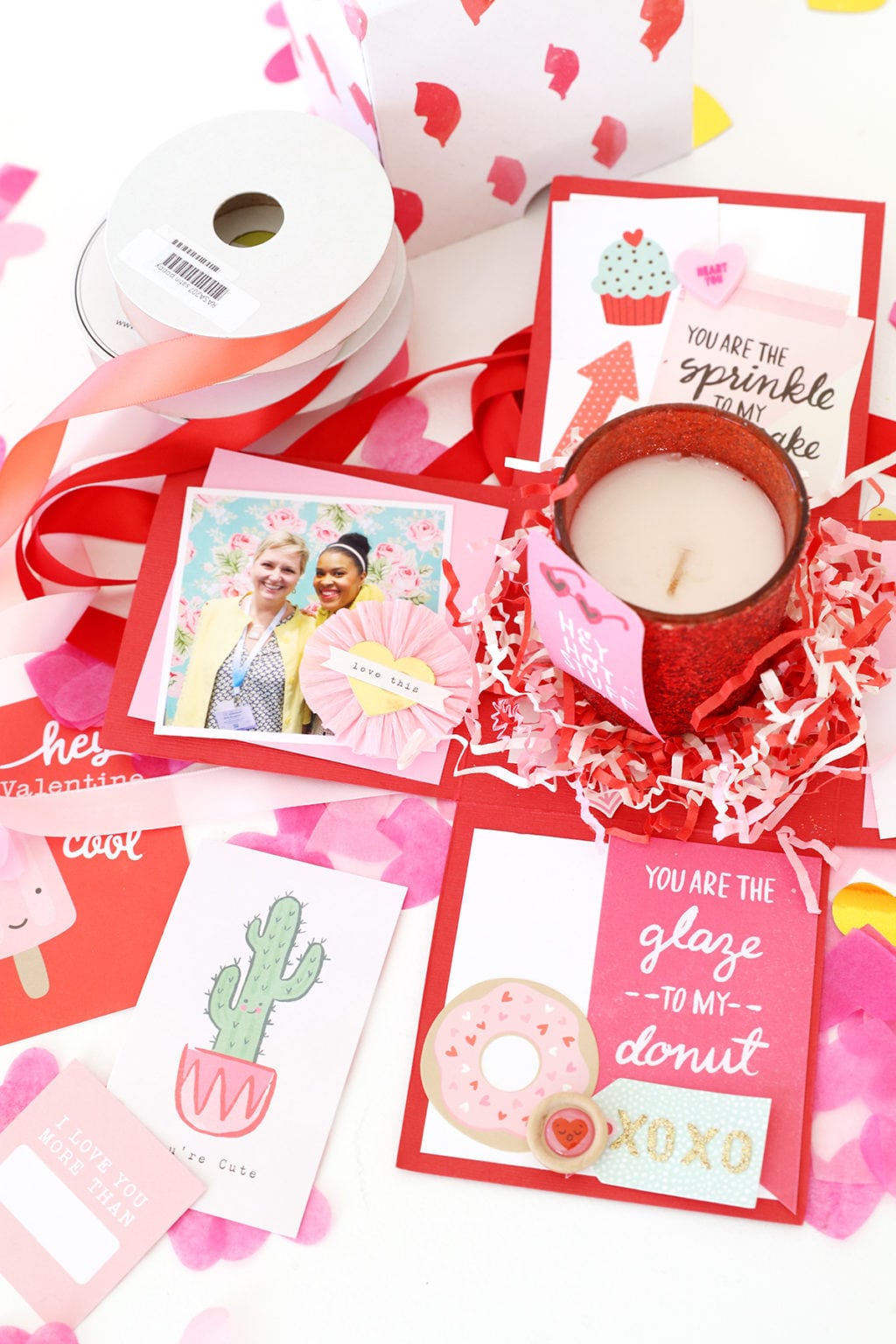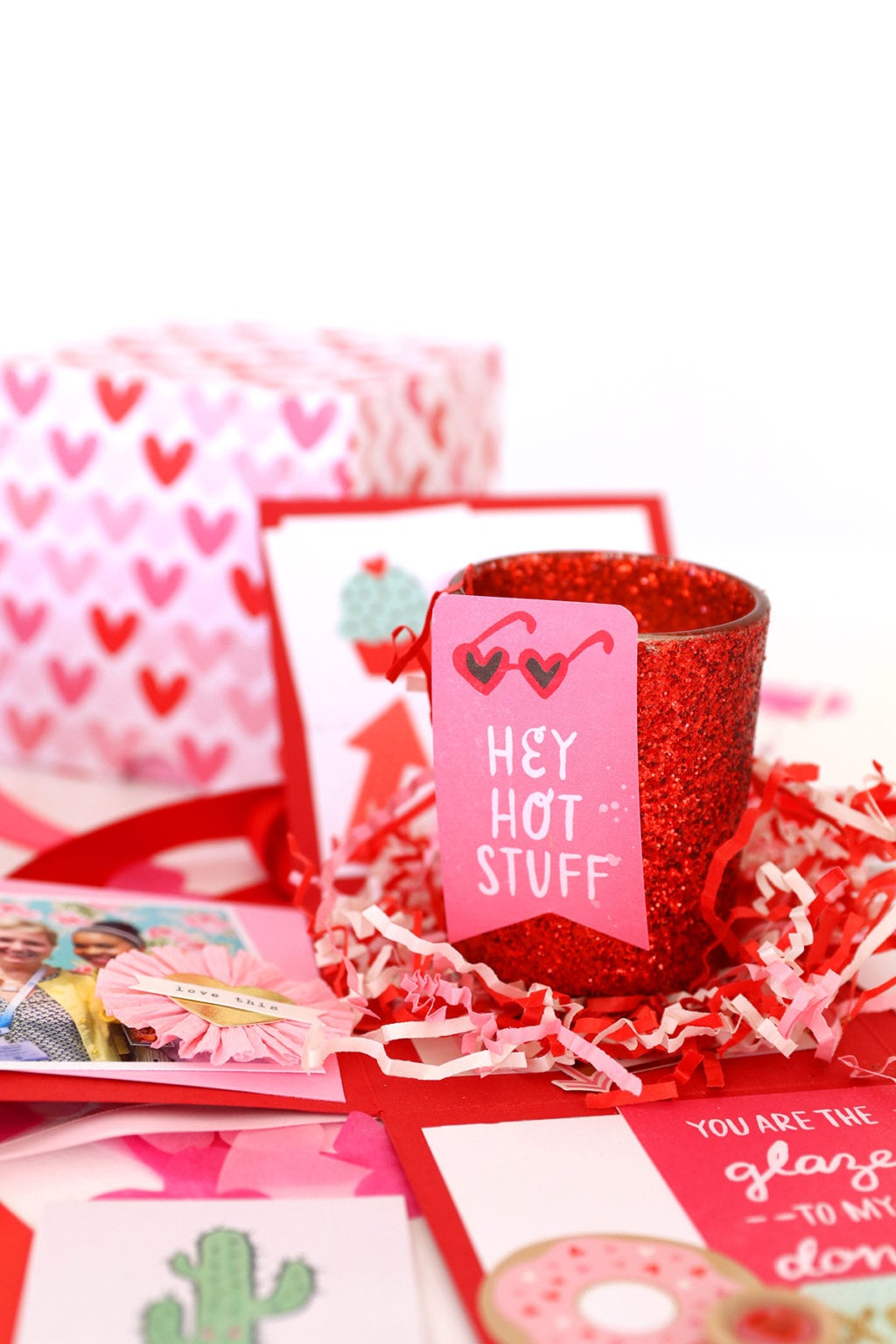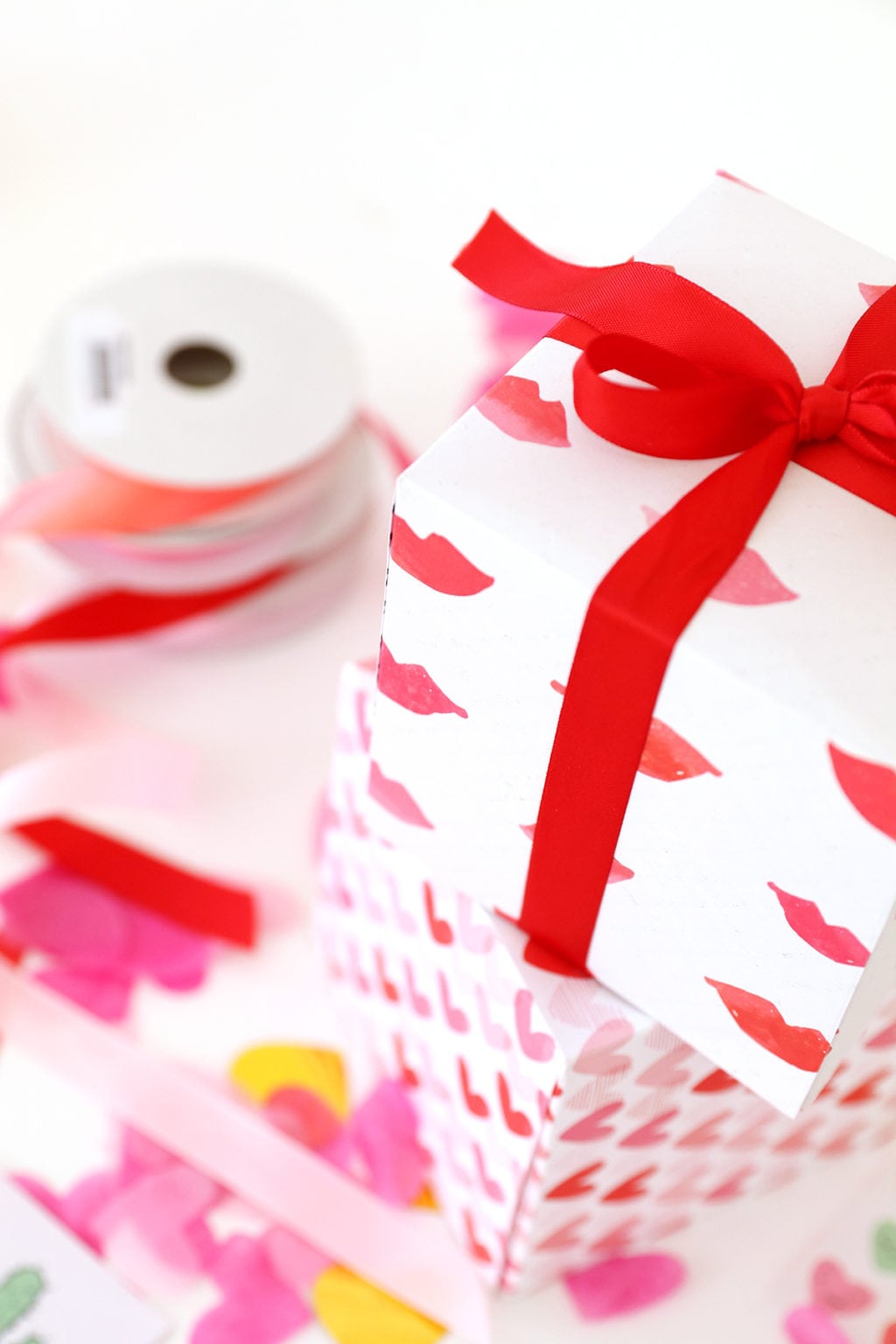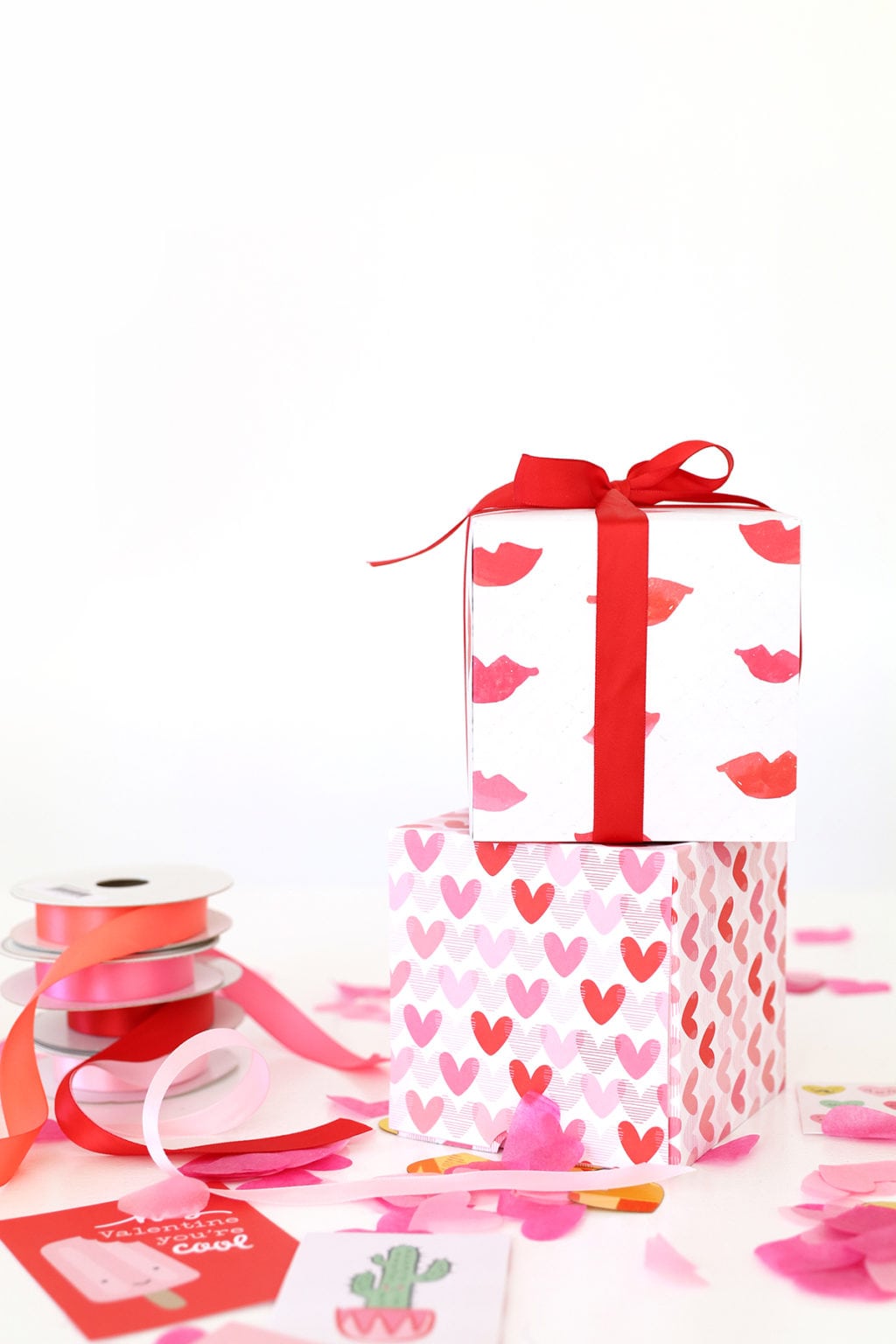 How fun are these surprise boxes!? They are so easy to customize for any occasion! Think how cute a birthday surprise box would be! Get crafty, get creative and have fun!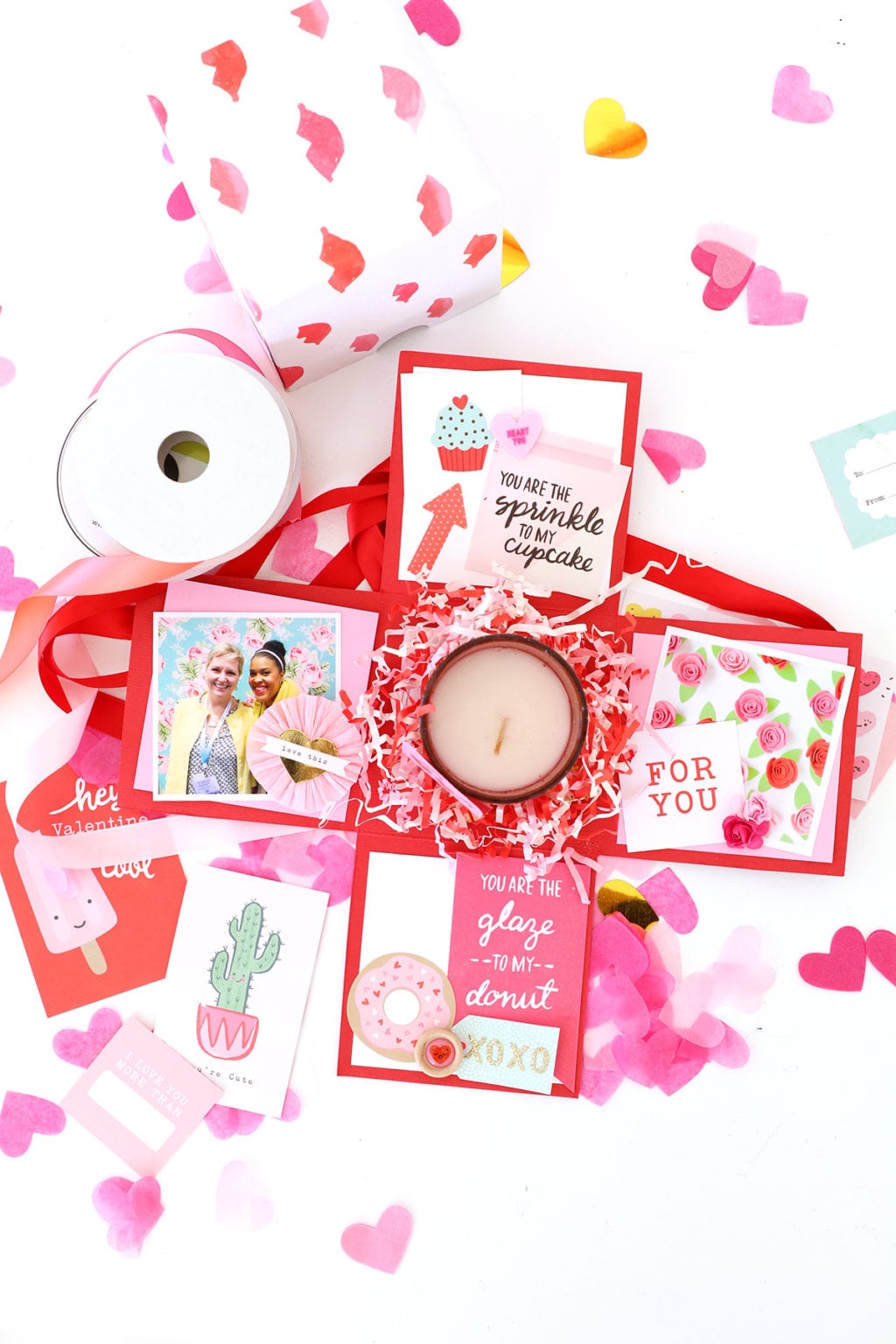 And while you're in the mood to be crafty, come hang out with me TODAY on the Damask Love Facebook Page. I'm hosting our very first (of many) Facebook Live sessions. I'll be leading you through three simple Valentine-inspired DIYs. I'll be taking questions and sharing a few of my favorite tips and tools for Valentine's Day crafting. Hope to see you there!