There are just some gifts that can't be purchased in a store.
Like the jewelry box Markus made me for Mother's Day. It's made out of popsicle sticks and you can't actually put any jewelry into it because the popsicle sticks are spaced too far apart and everything falls through it. I love it. It's perfect.
Or like the handmade Christmas ornament that I made for my mom when I was six. It's a reindeer made out of a crushed soda can using a felt ball and pipe cleaner antlers. It's hideous. To this very day, she hangs it on the tree every year.
Moral of the story: gifts with a handmade element are better…so why should Valentine's Day be any different? One of my favorite handmade Valentine's Day gifts is a coupon book. It's totally customizable and perfect for whoever your valentine might be! Your mom, your dad, your kid, your hubs, your BFF. As a matter of fact, if you snag your Valentine coupons from Zazzle, you can get enough Valentine's Day coupons for everyone on your Valentine's Day list. The prices are great, which means you'll have enough left over to treat yourself to a little something too!
Let's take a look at how I made this simple, cute Valentine's Day coupon book, perfectly sized to fit the Zazzle Love Coupons.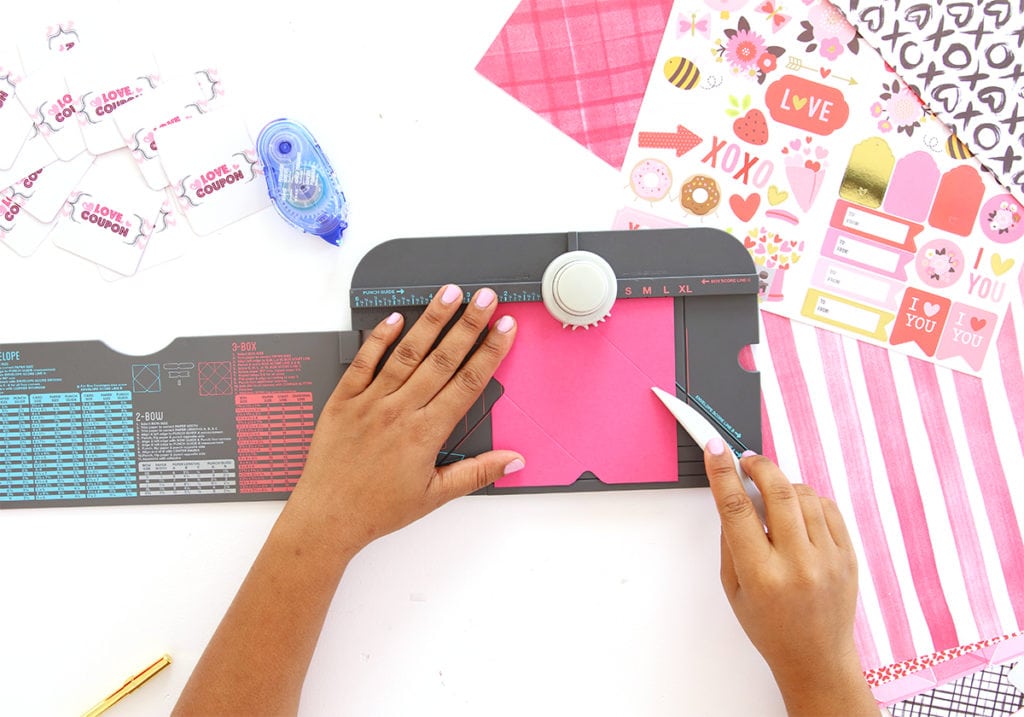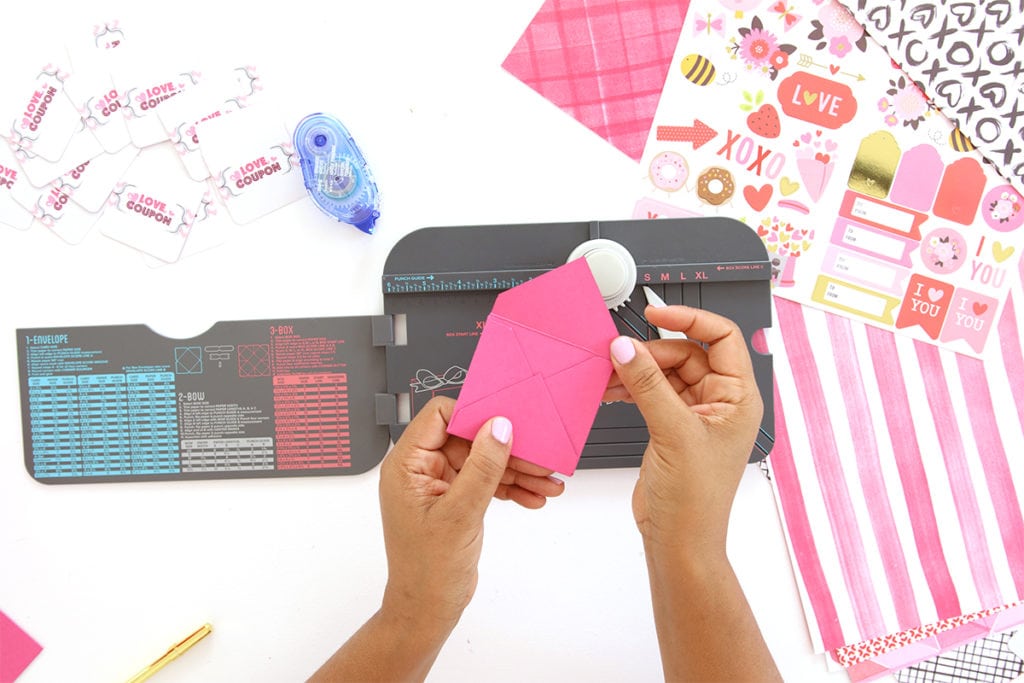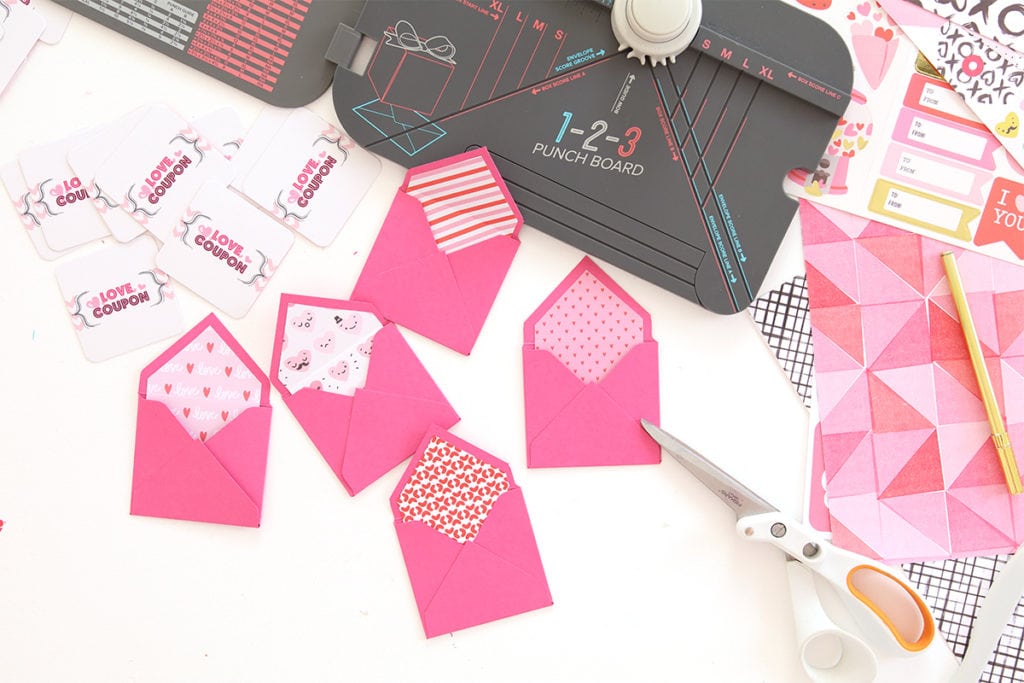 Start with a 5×5″ piece of cardstock and use the We R Memory Keepers 1-2-3 Punchboard to create miniature envelopes. Once you've made a few envelopes, you can line them with pretty paper to make them pop a bit more.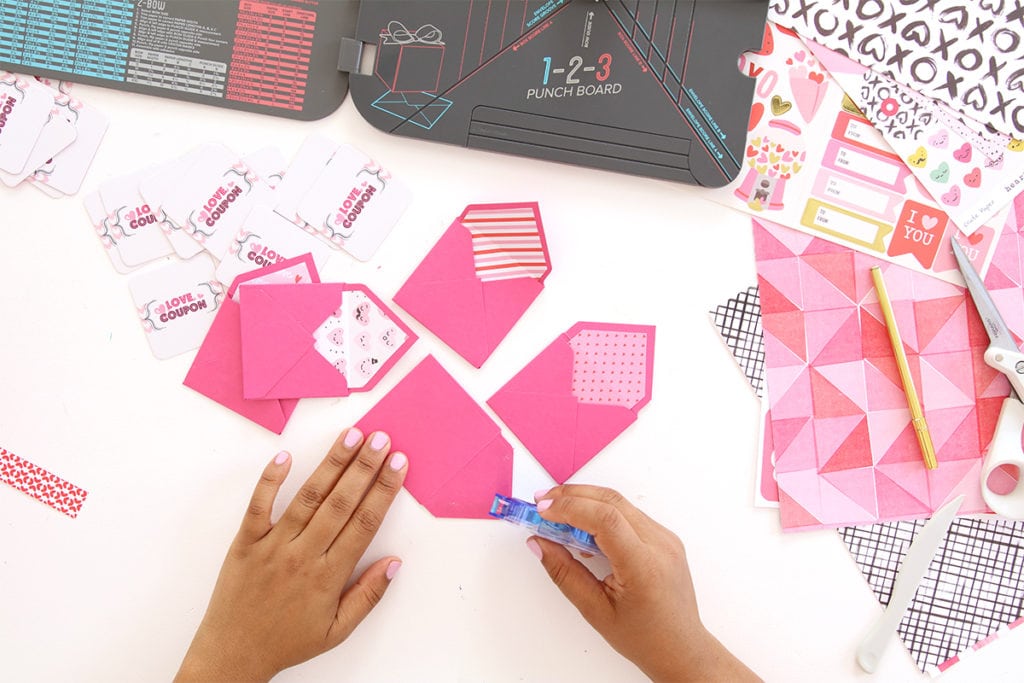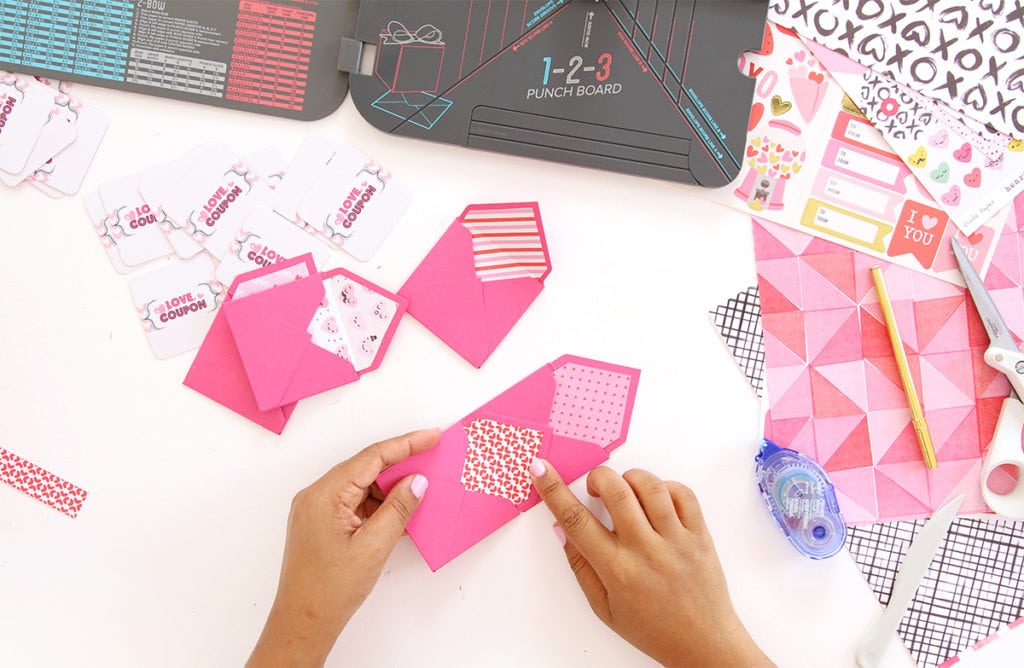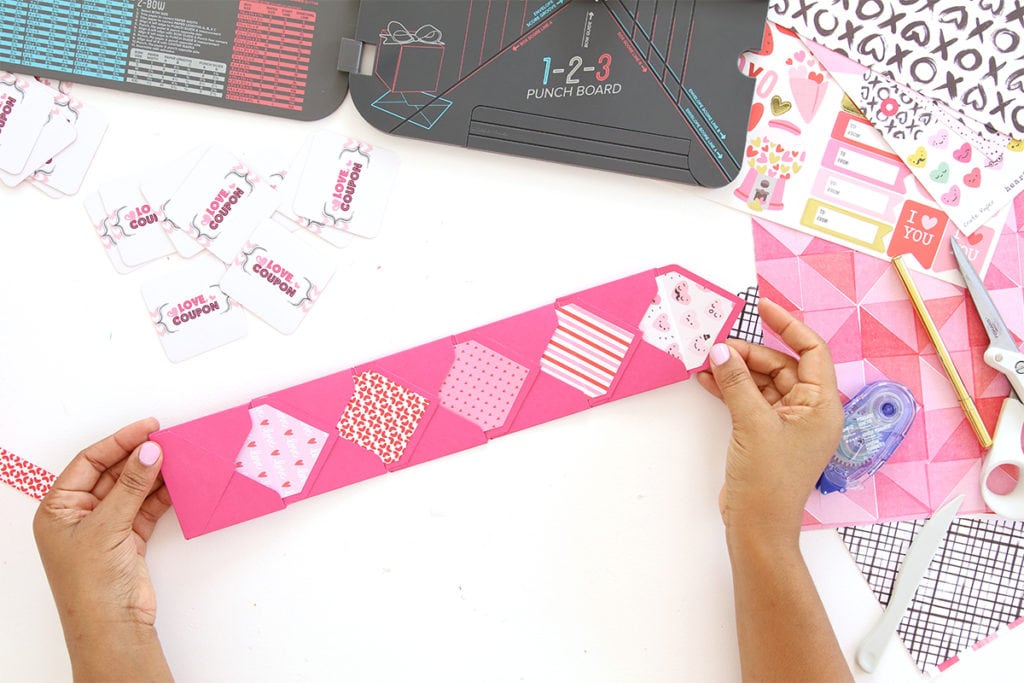 Apply double-sided adhesive to the outside of the envelope flaps, then attach them together into a little envelope train.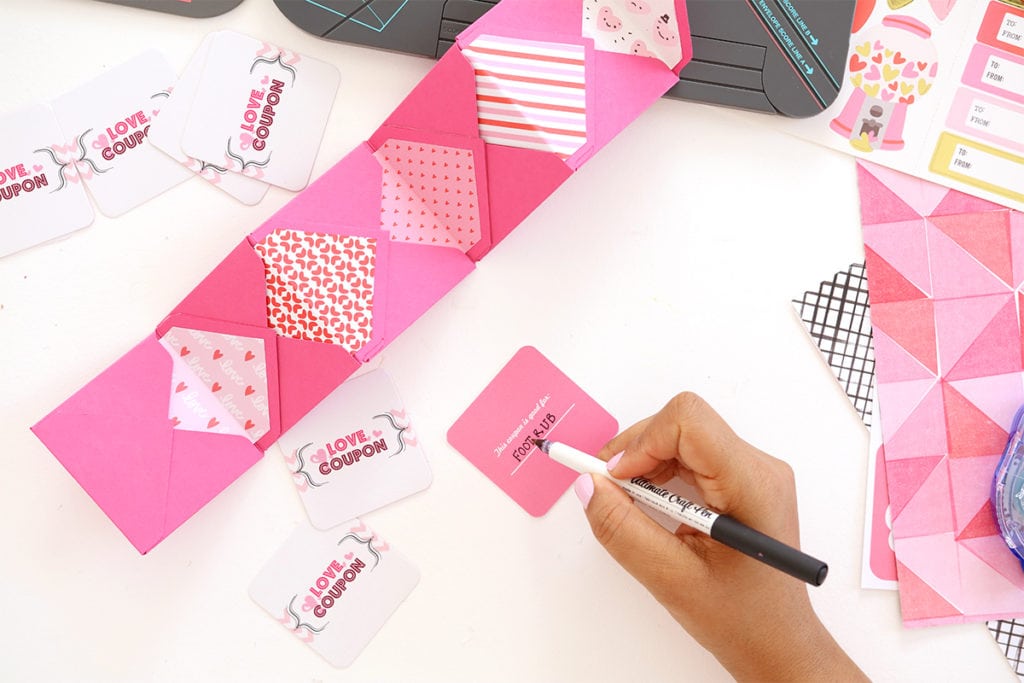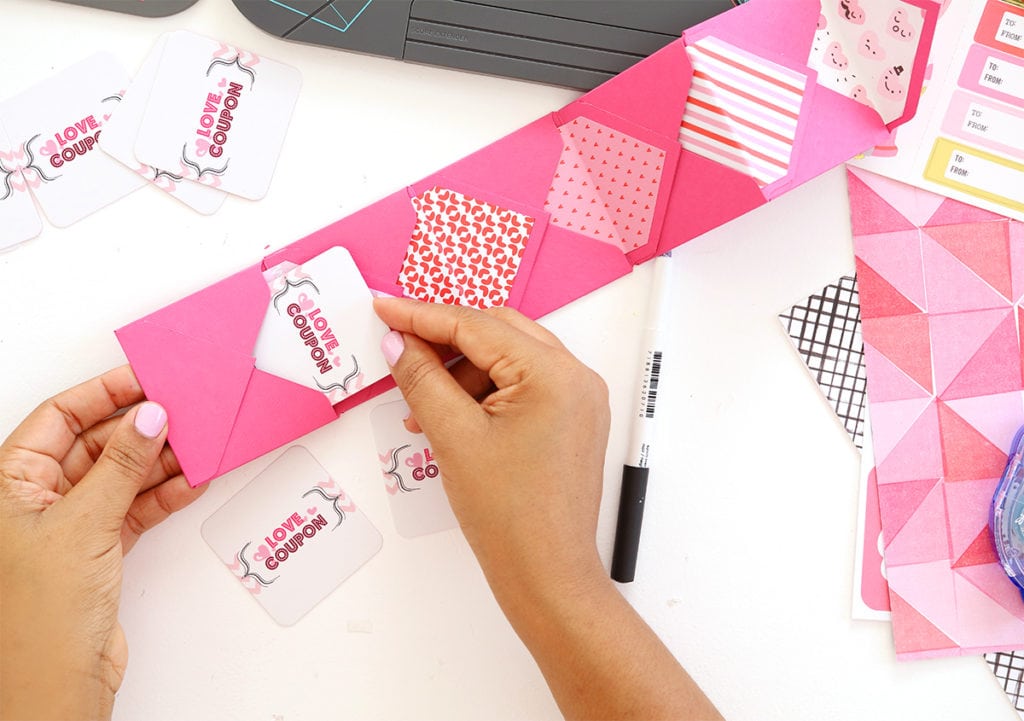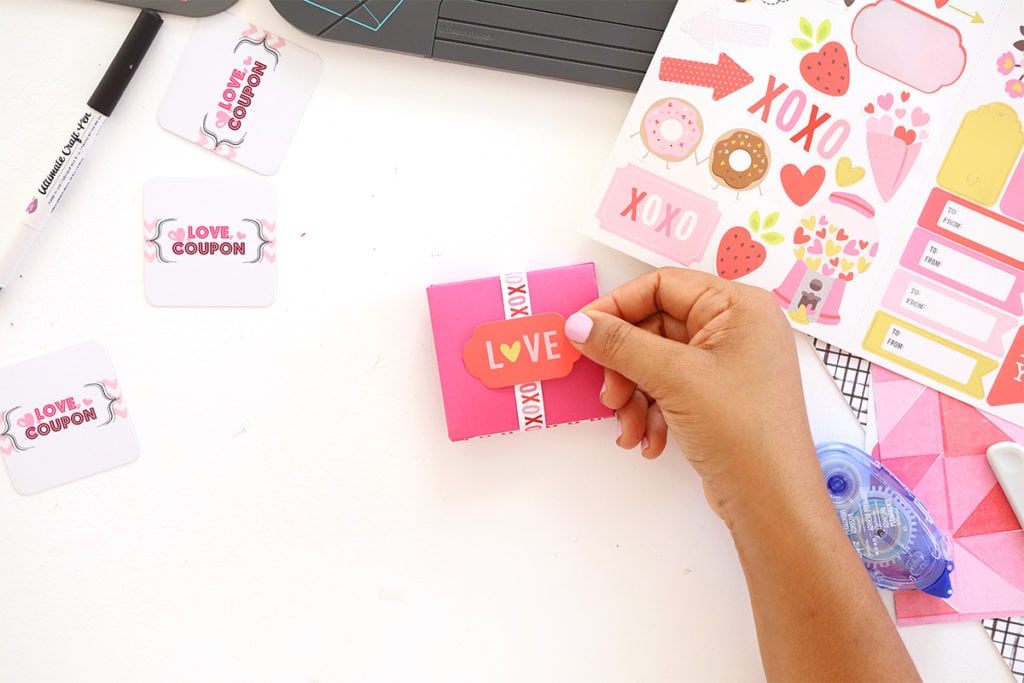 The envelopes are perfectly sized to fit your Love Coupons – so fill them out with your own personal message and your handmade gift is ready to give!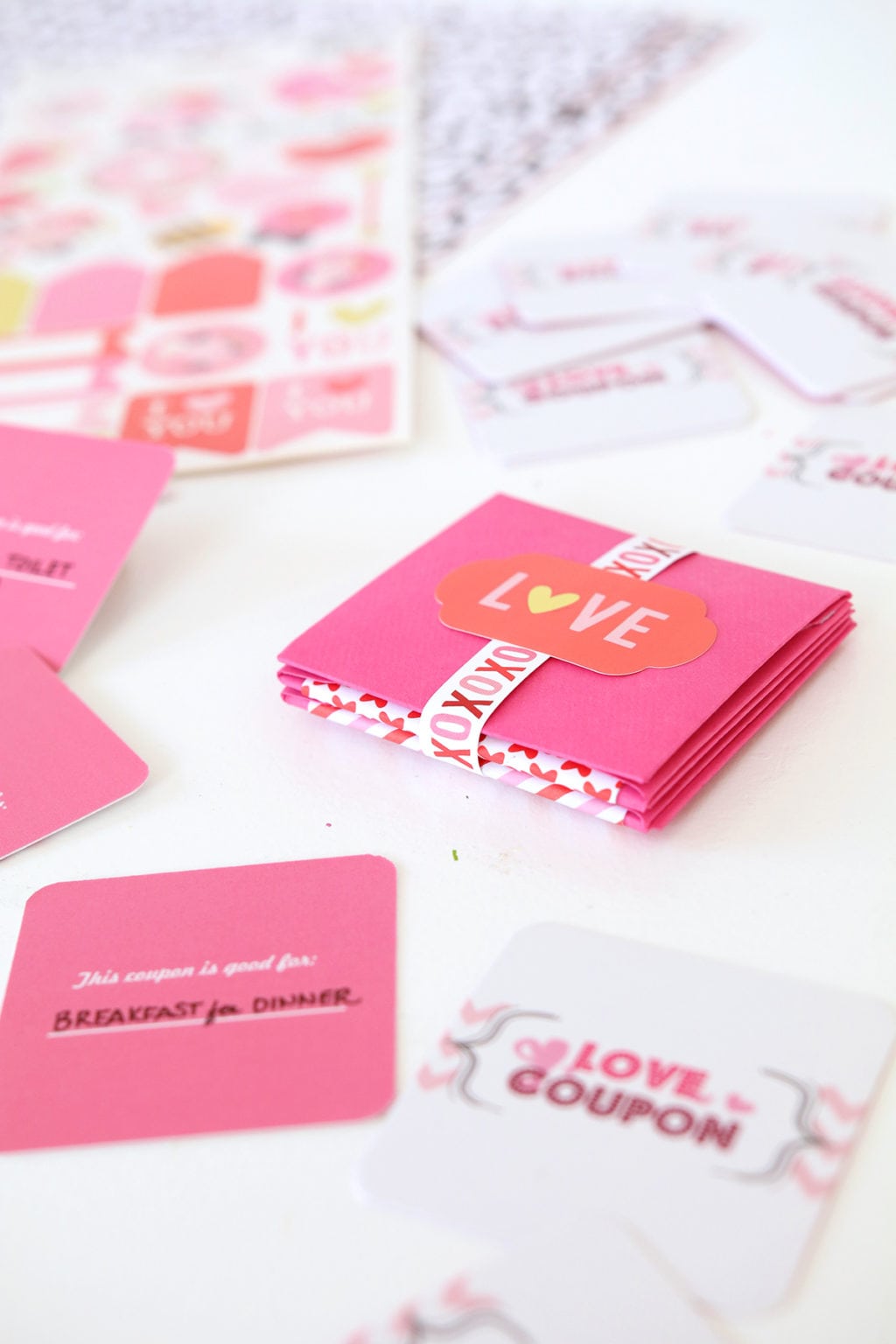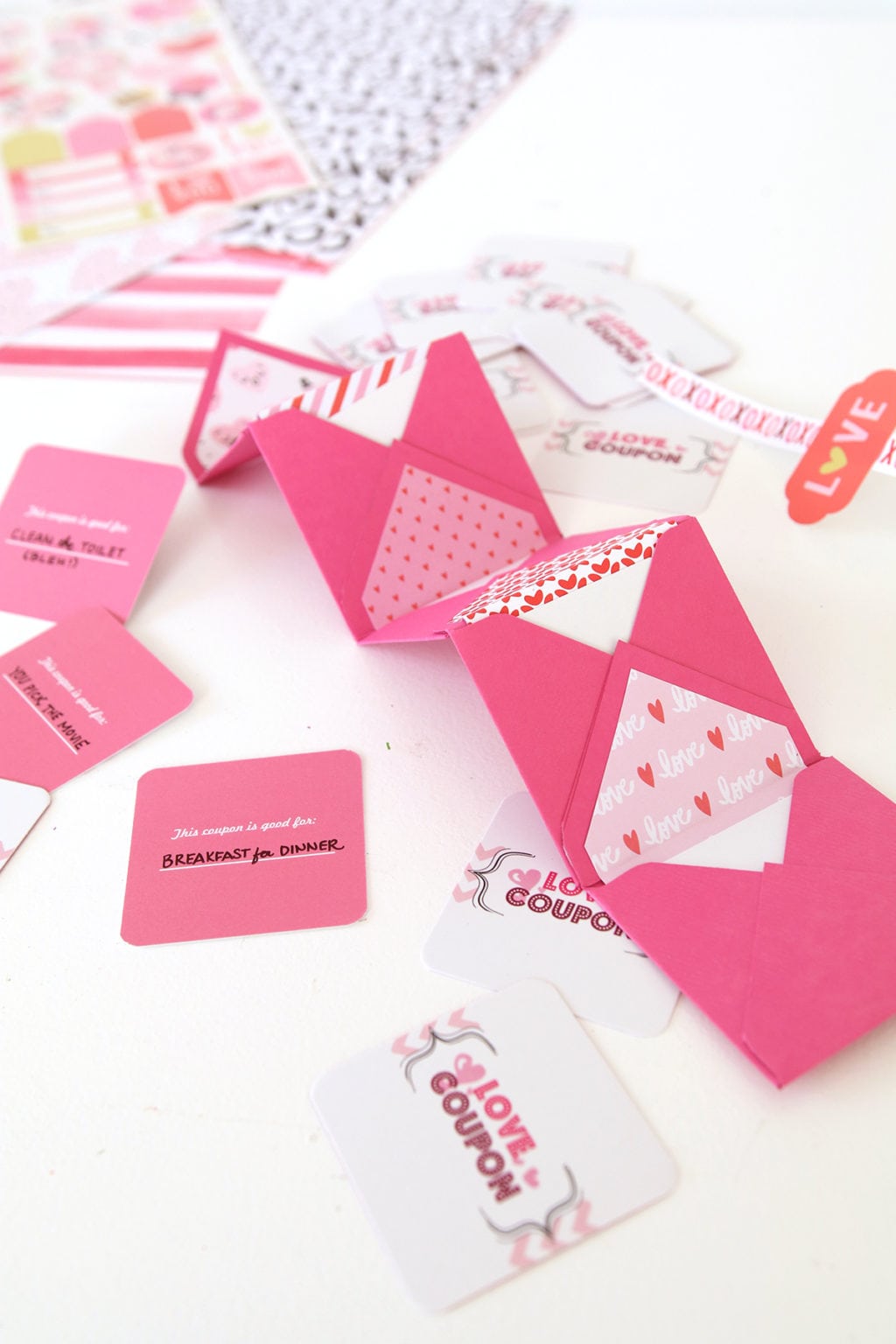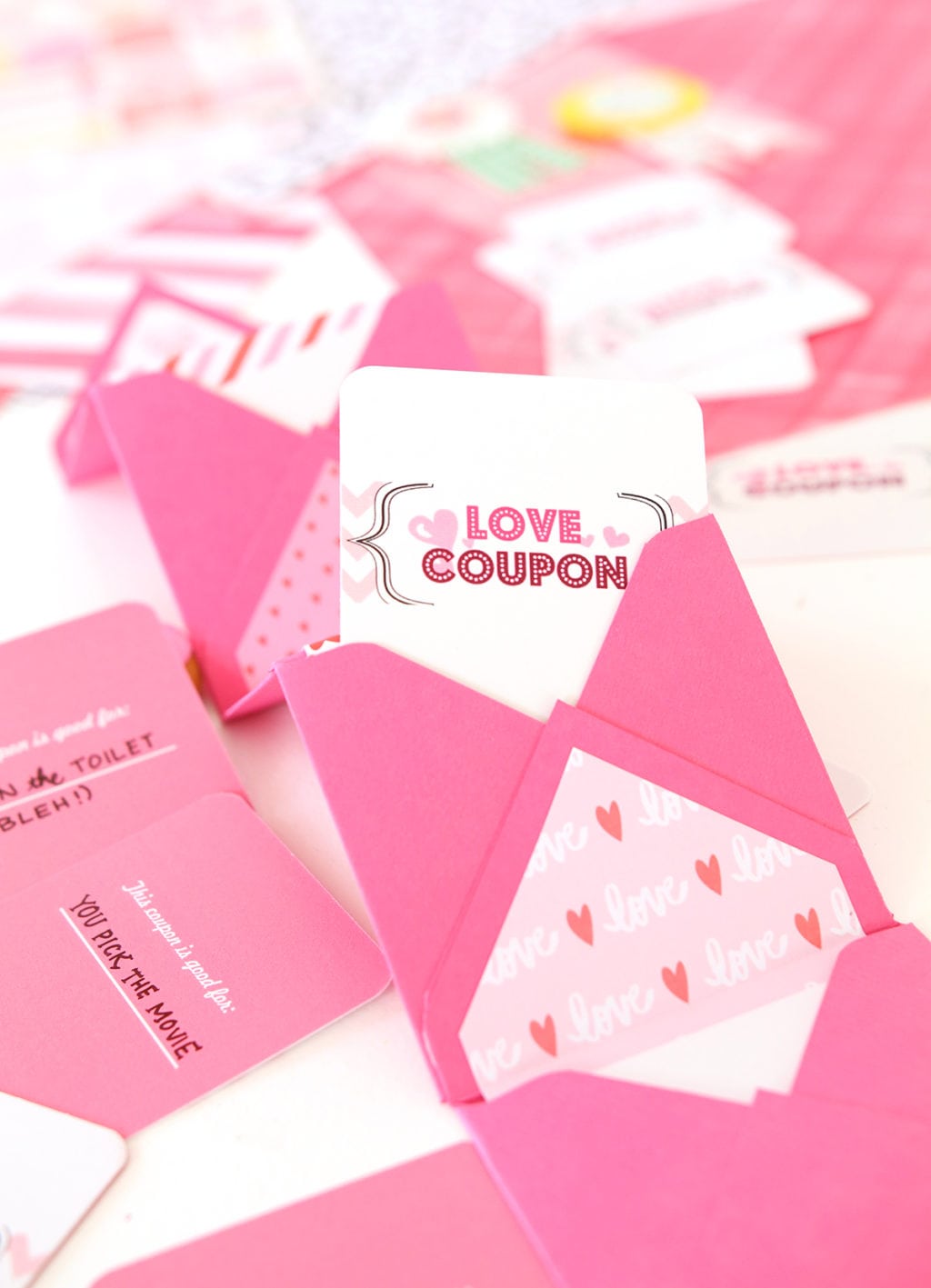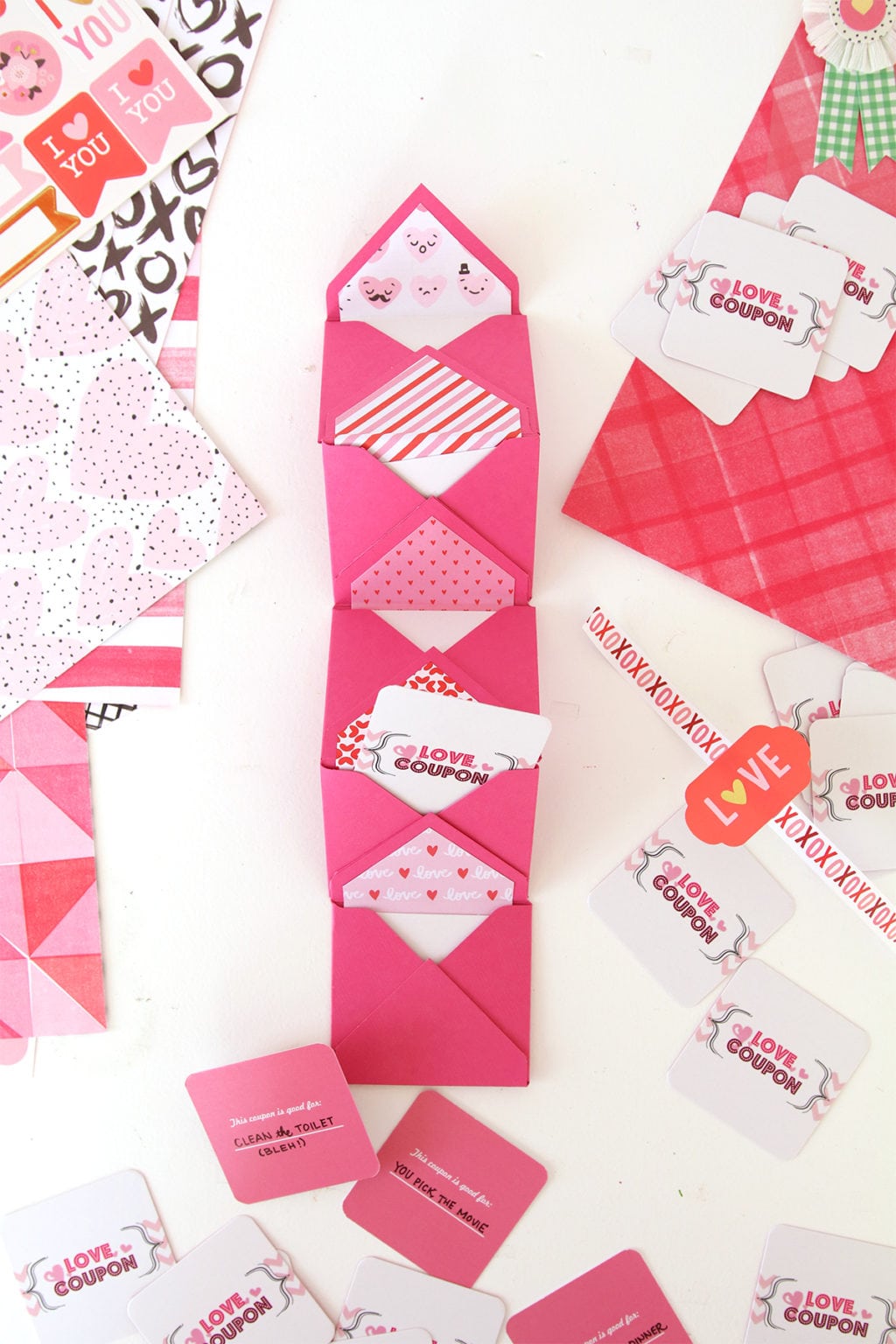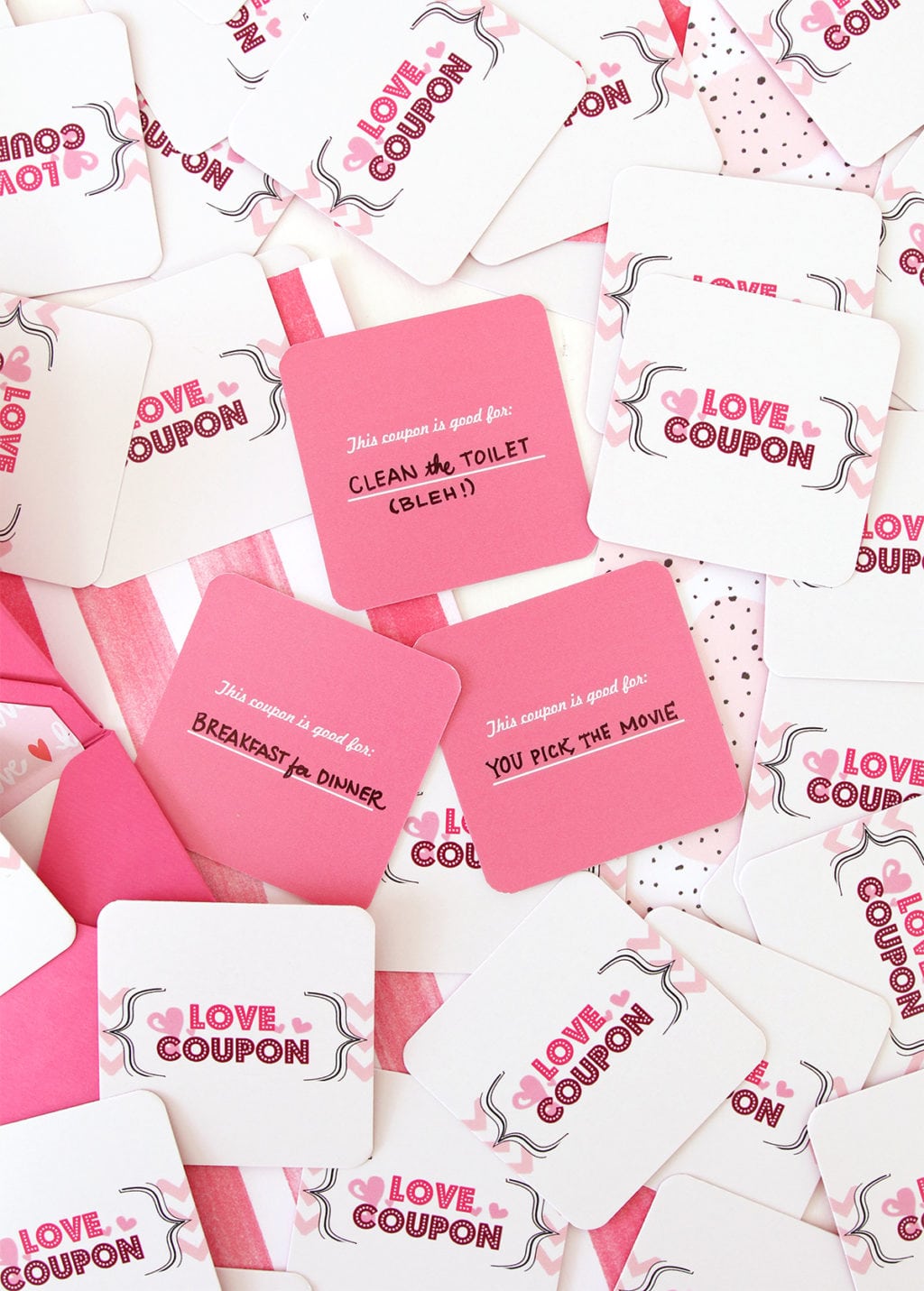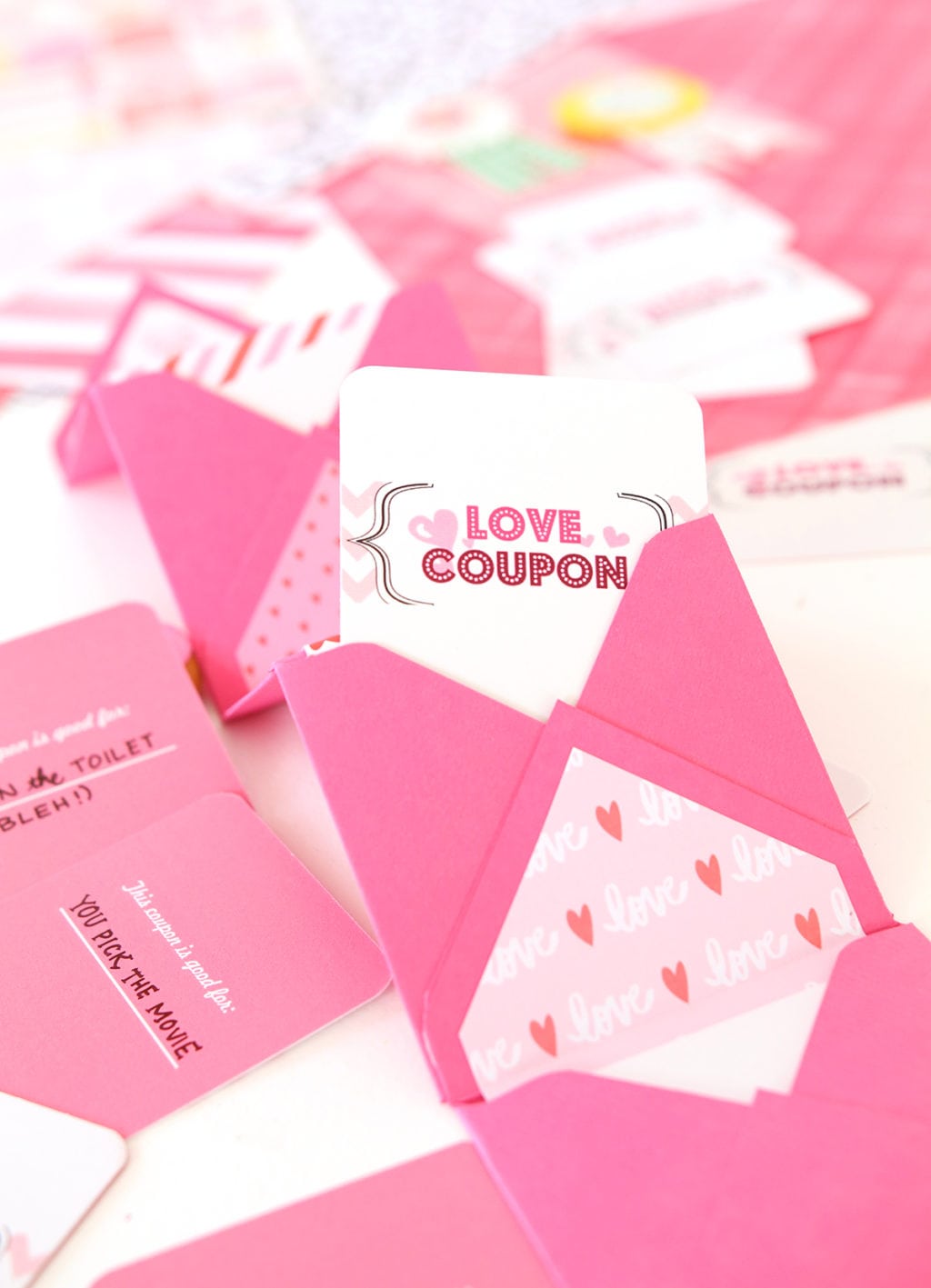 Now for the real question: What will you write on YOUR coupon? Or even better – what coupon would you want to receive! Comment below and tell us! I'd love a coupon entitling me to a weekend of unlimited naps!! Oh, that would be so so nice.

This project was completed in partnership with Zazzle . All projects, photos and opinions are mine, mine, mine! Thanks for supporting the collaborations that keep the lights on in this joint!