Everyone loves a pop-up card. EVERYONE. If you meet someone who doesn't love a pop-up card …then don't trust 'em. Consider yourself warned!
Now, if you're  reading this tutorial, there's good chance you hopped over from our weekly Damask Live show on Facebook! Every Thursday at 2:30PM we go live to show you an awesome craft that you can easily make at home. Today, we crafted up some super simple pop-up valentine's day cards, featuring everyone's favorite motif – conversation hearts!
With every Damask Live show comes a blog post, breaking down the steps with a photo tutorial, because we want this to be SUPER easy for you! You can also rewatch the show if you want to refresh your memory!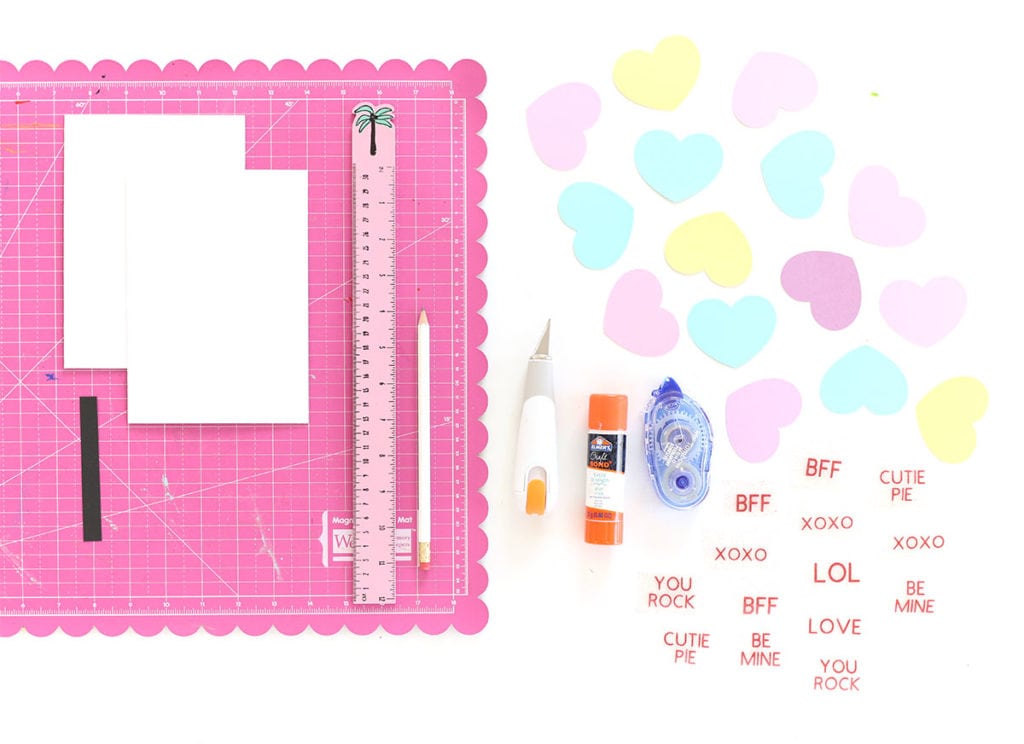 For this project, you need:
A cutting mat
A ruler
a 1/2″ strip of cardstock – this will be used as a guide for our pop-up card
Two 5×7″ cards made from plain white cardstock
a pencil
pastel heart shapes – I cut mine out on the Cricut Maker
a craft knife or scissors
a glue stick or a tape runner
Conversation heart saying cut from red glitter iron-on material
CLICK HERE FOR THE DESIGN SPACE CANVAS FOR THIS PROJECT!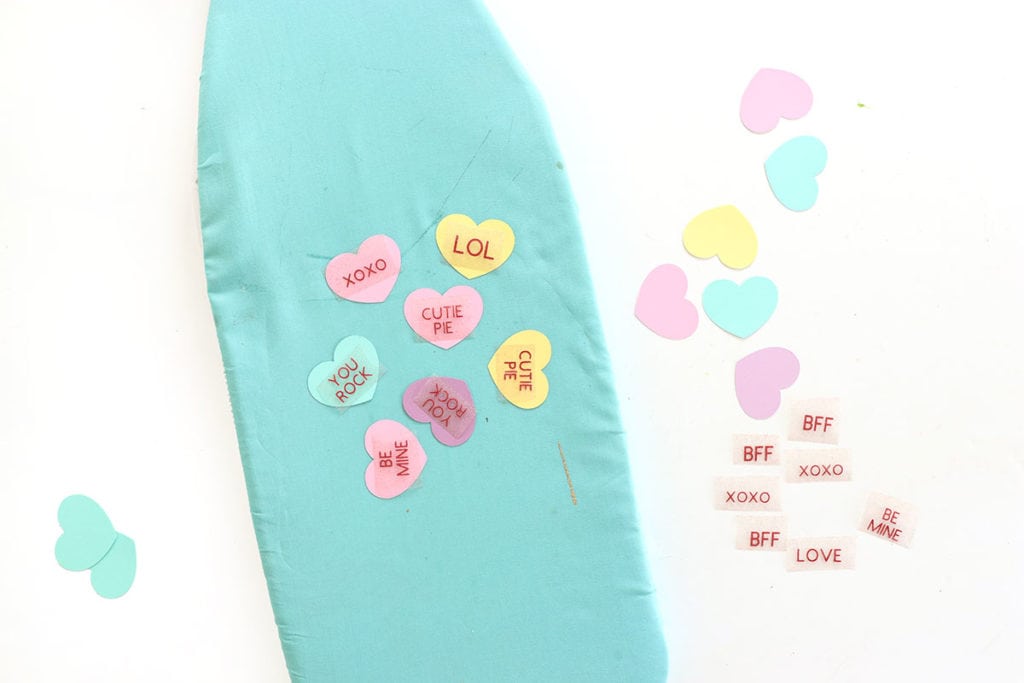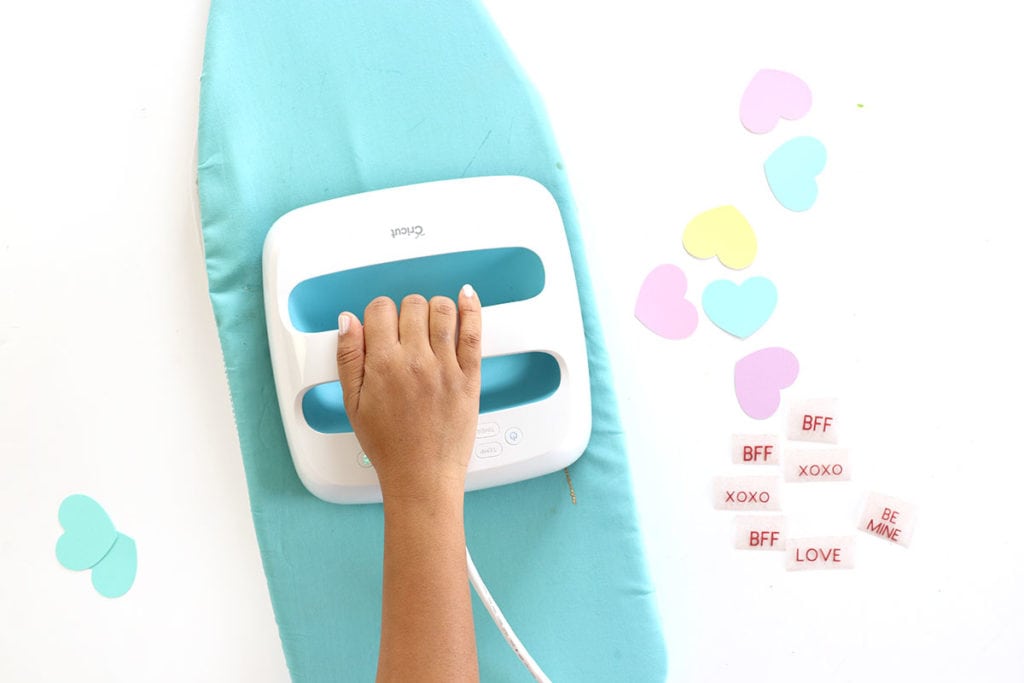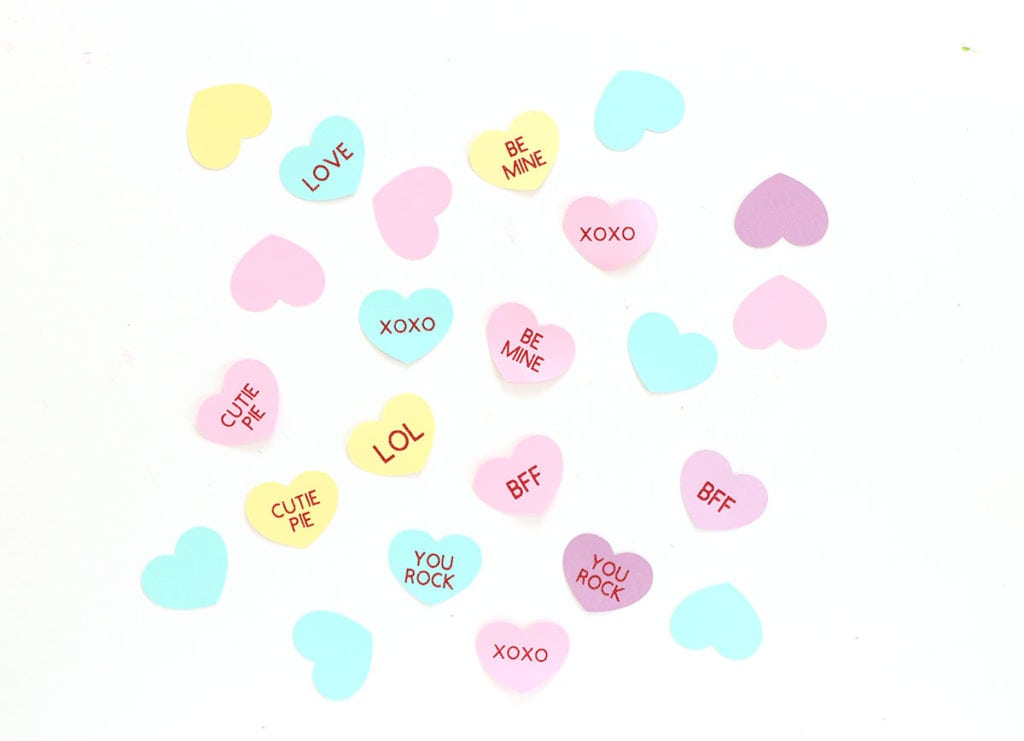 STEP ONE:
Use an iron or the Cricut Easy Press to adhere the iron-on words to each of the pastel hearts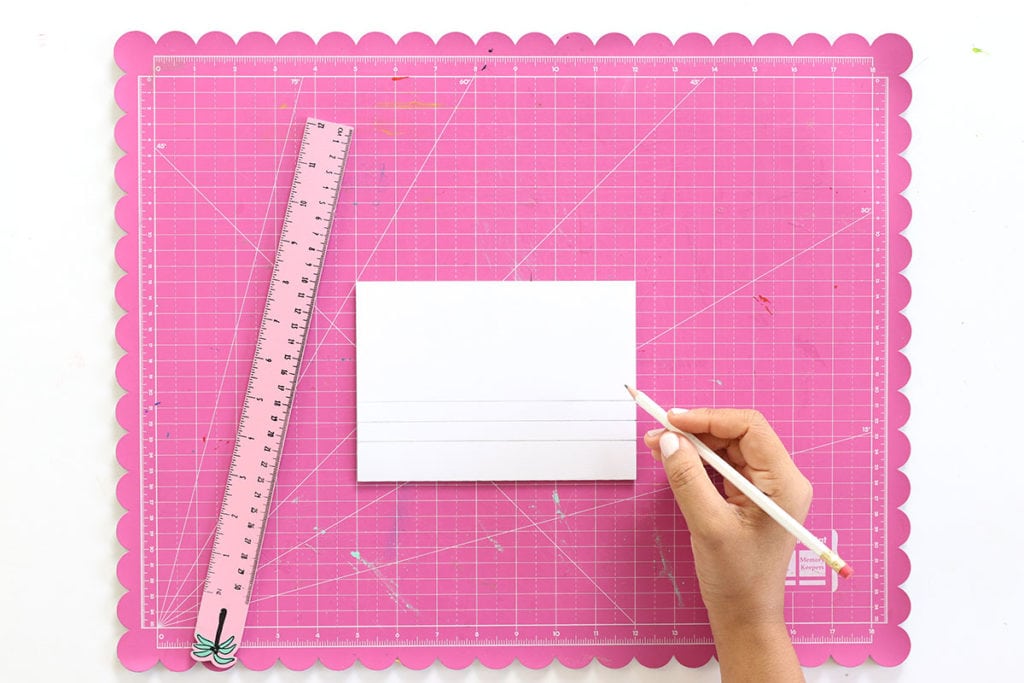 STEP TWO:
Use the ruler and the lines on your cutting mat to draw three lines on the card. The lines should be 1″, 1.5″ and 2″ up from the fold of the card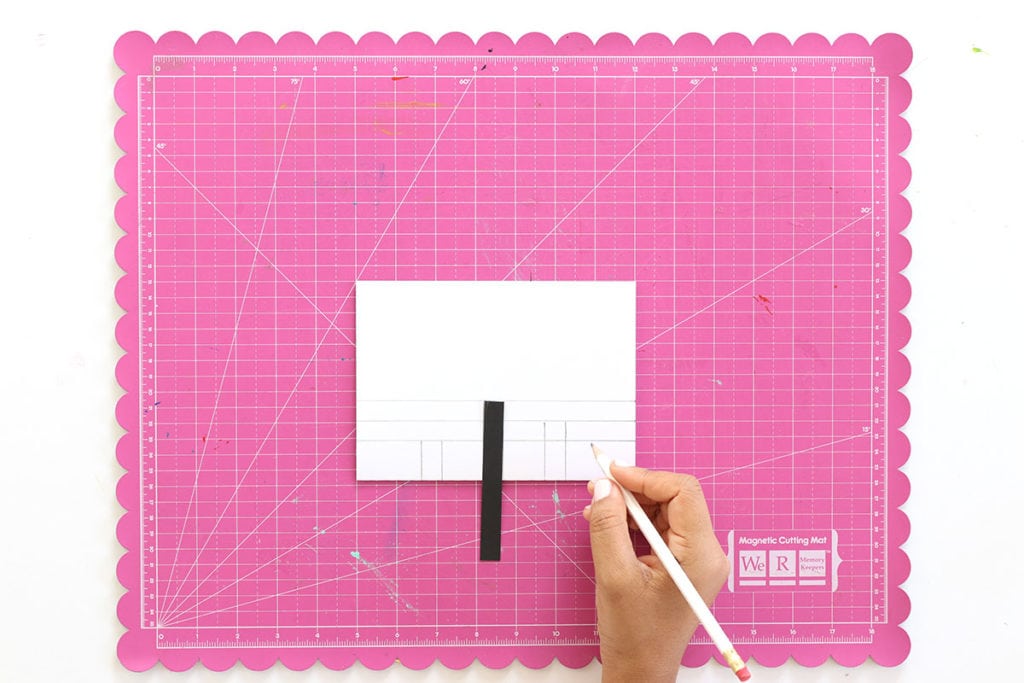 STEP THREE: 
Use the 1/2″ strip of paper as a guide to draw three strips. Starting at each of the lines you previously drew, draw three strips as shown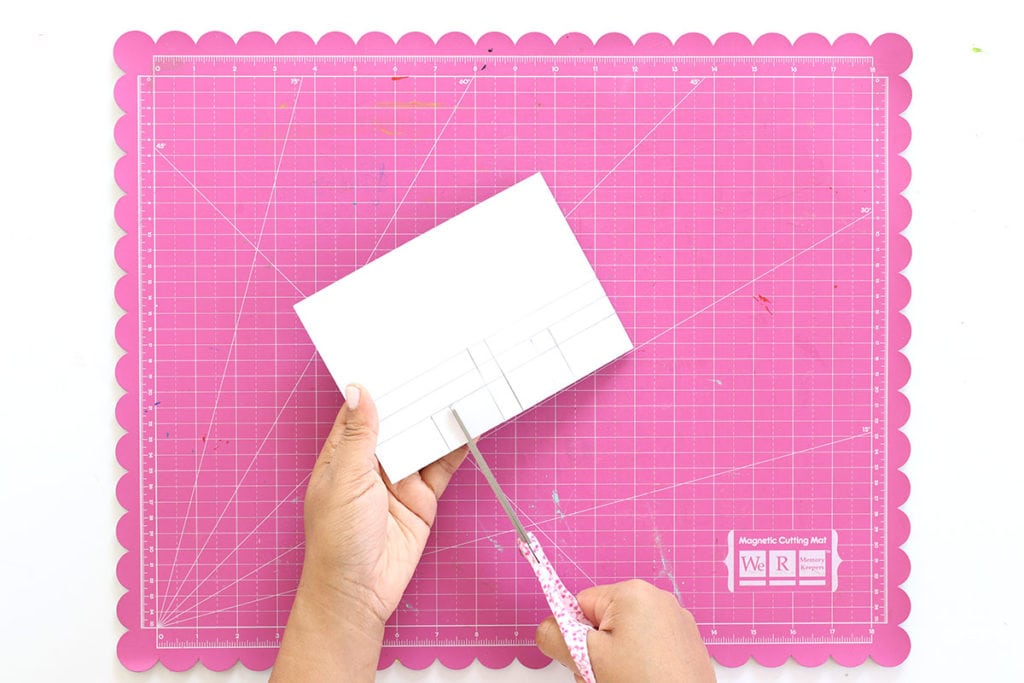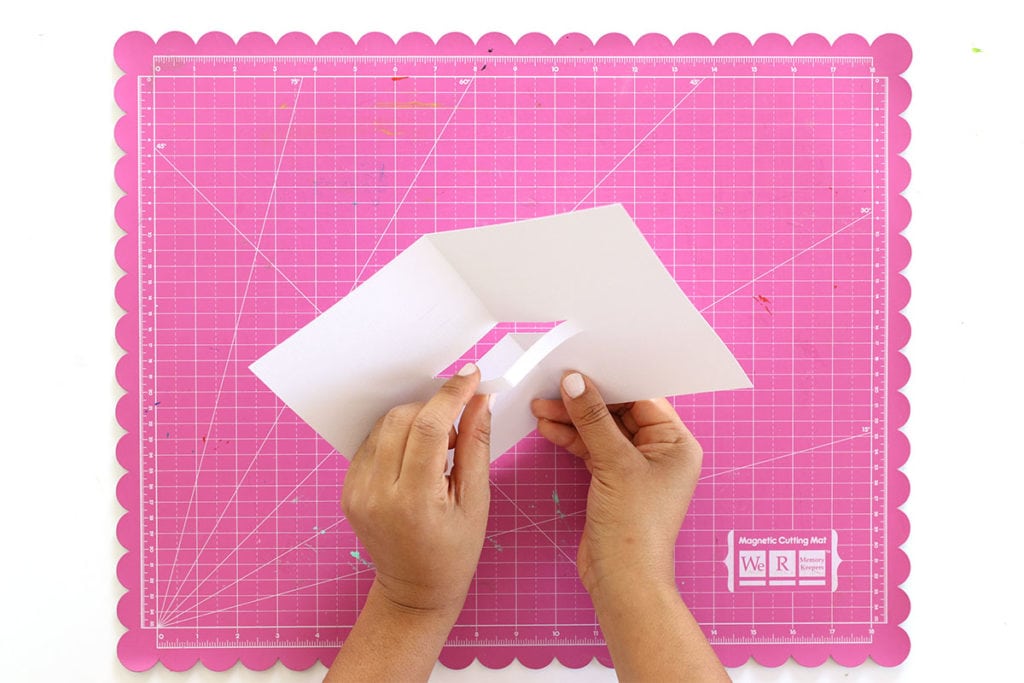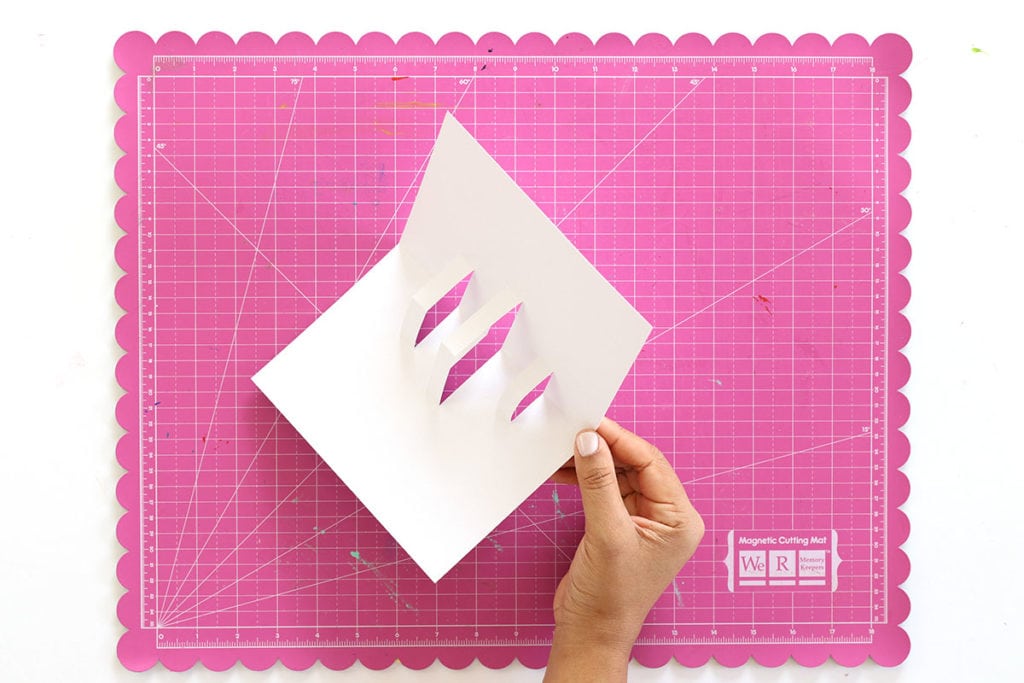 STEP FOUR:
Use scissors or a craft knife to cut each of the slit in your pop up card, fold them inward as shown.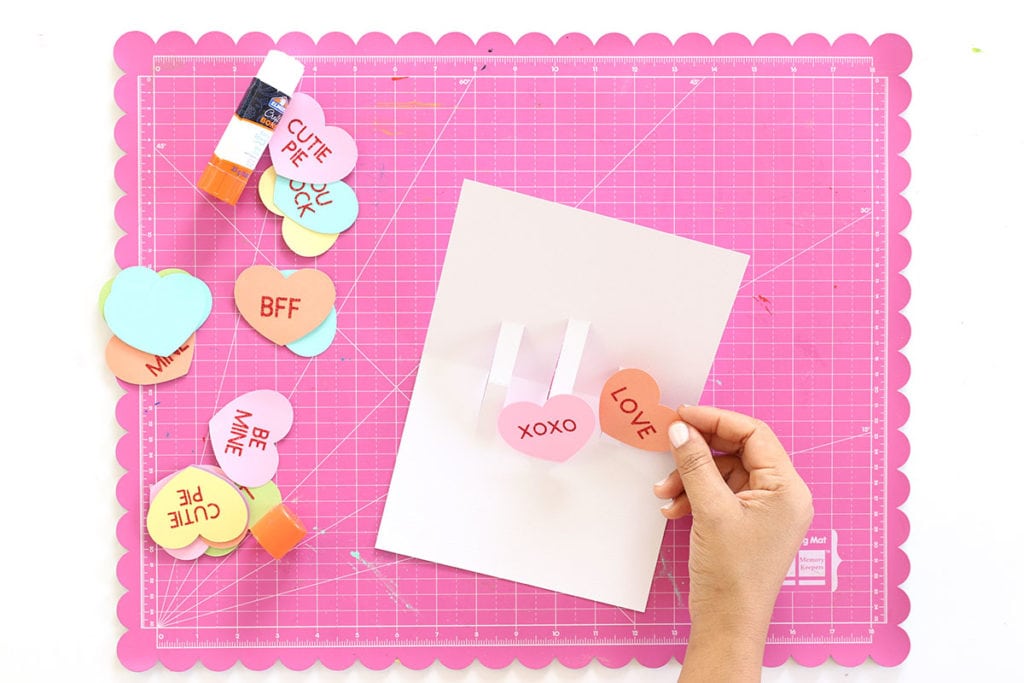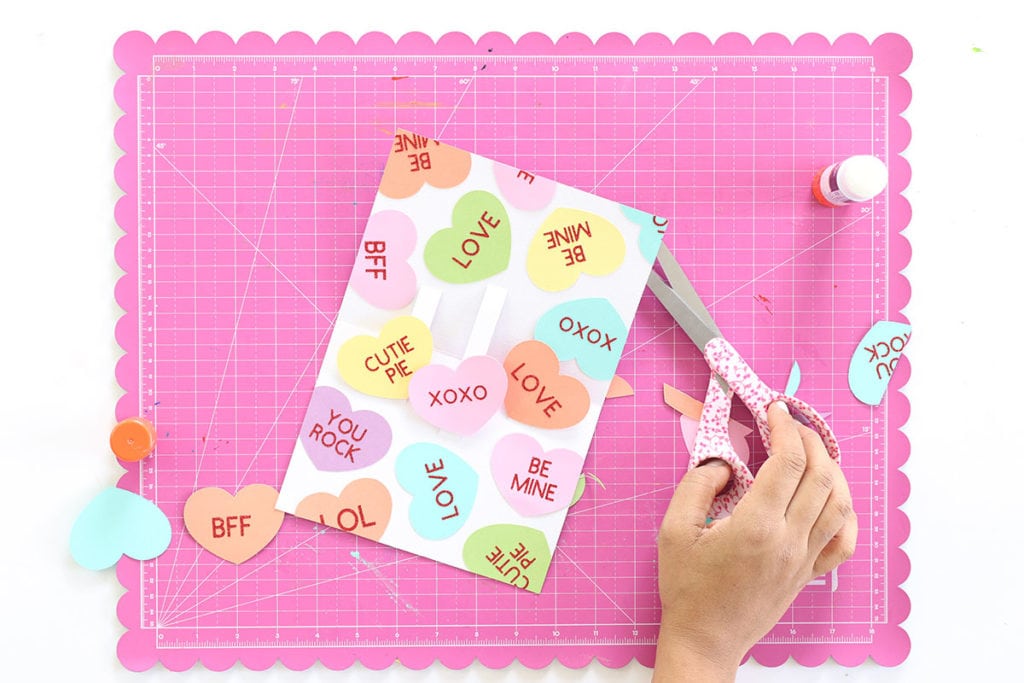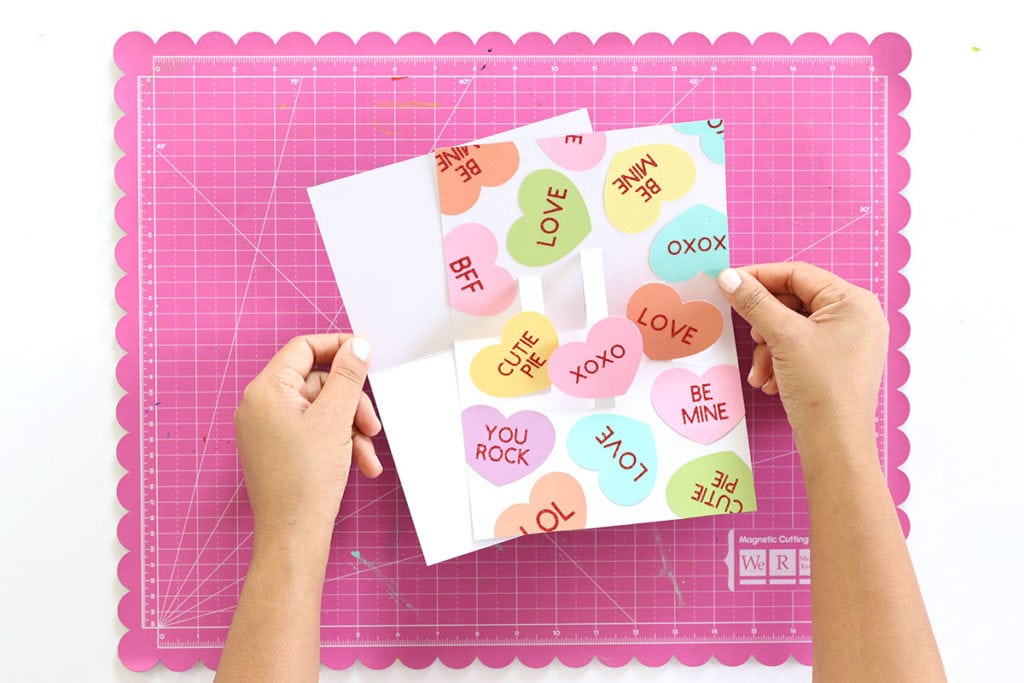 STEP FIVE: 
All you have to do now is adhere your hearts onto the folded slits and decorate the inside of your card with more hearts!