I am obsessed with today's post. OBSESSED. There is something SO satisfying about painting patterns  – especially when they are this simple. Now, let's bet clear. I do NOT consider myself an artist by any stretch of the imagination. I'm a crafter who masquerades as an artist from time to time. Today is one of those times. I'm teaching you some incredibly easy techniques for painting fabric…and once you've painted your fabric you can head over to Creativebug to see how a few simple stitches can turn your fabric into a adorable zipper pouch.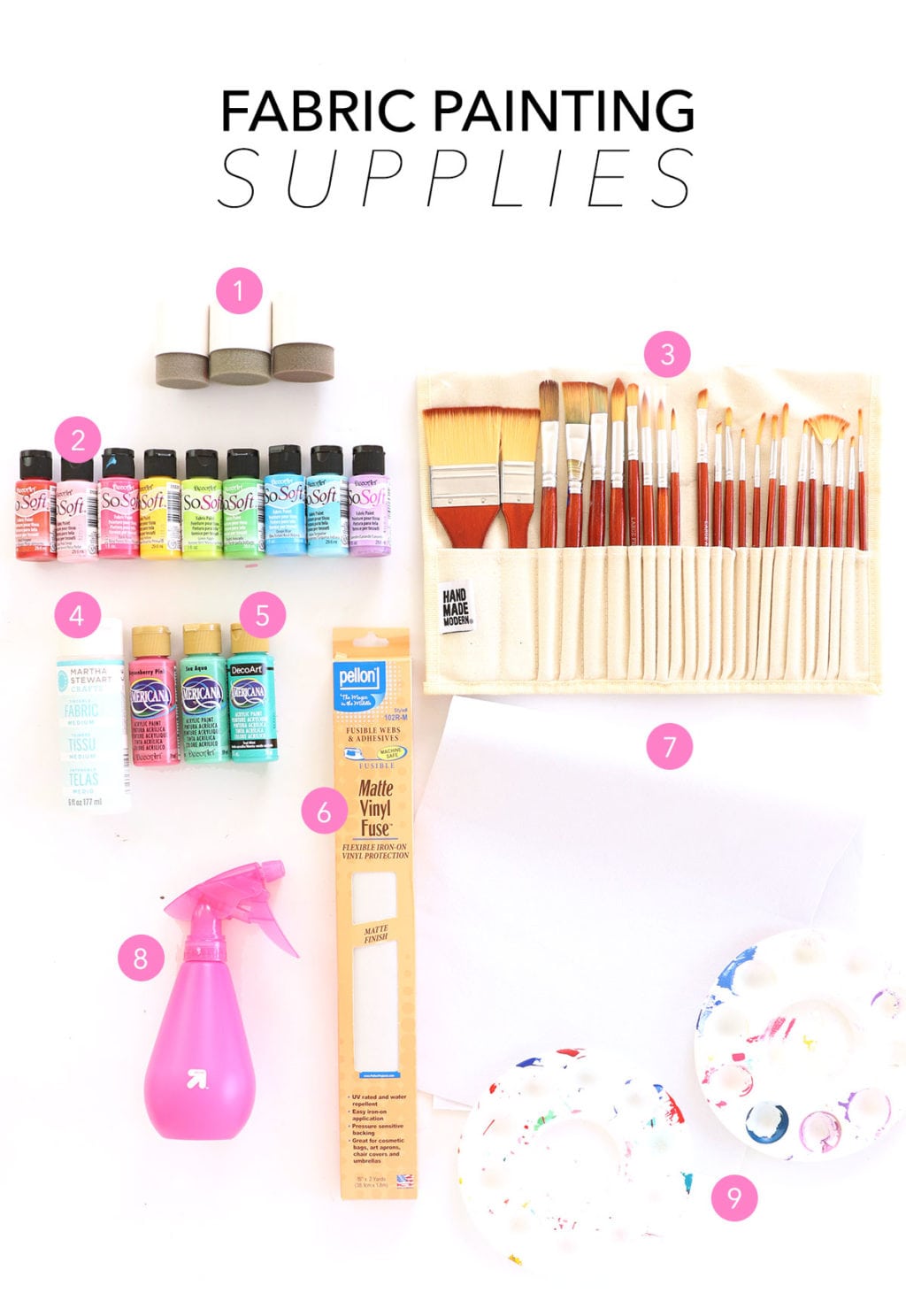 First, let's talk supplies. There are a few things I recommend when it comes to painting fabric and you'll see them all here!
Round Foam Pouncers – these are ESSENTIAL for making perfect polka dots and awesome fruit shapes
So Soft Fabric Paint – this stuff will make you wonder why you ever used another fabric paint!
A set of brushes – I Love THESE from Target. Having an assortment of brushes is key. They'll allow you to paint different details and create varied brushstrokes.
Acrylic Paint – this comes in huge selection of colors so if the shade you need is not available in So Soft fabric paint, you can use your acrylic paint
Fabric Medium – if you are going to use acrylic craft paints, you MUST mix it with Fabric Medium to make the paint softer and more flexible.
Matte Fuse – this iron on vinyl is GREAT for transforming your painted fabric into a oilcloth-like material. Perfect for making durable projects like seat covers or makeup bags
White Canvas Fabric – this will be the base for your painted fabrics
A spray bottle filled with water – this is  perfect for spraying on to your fabric to prepare it for painting. This is especially useful when you want your paints to blend nicely.
Paint Palettes- duh.
CHECK OUT THIS FACEBOOK LIVE SHARING EVEN MORE TIPS OF CREATING YOUR OWN FABRIC!
HOW TO PAINT A BRUSHSTROKE BACKGROUND FABRIC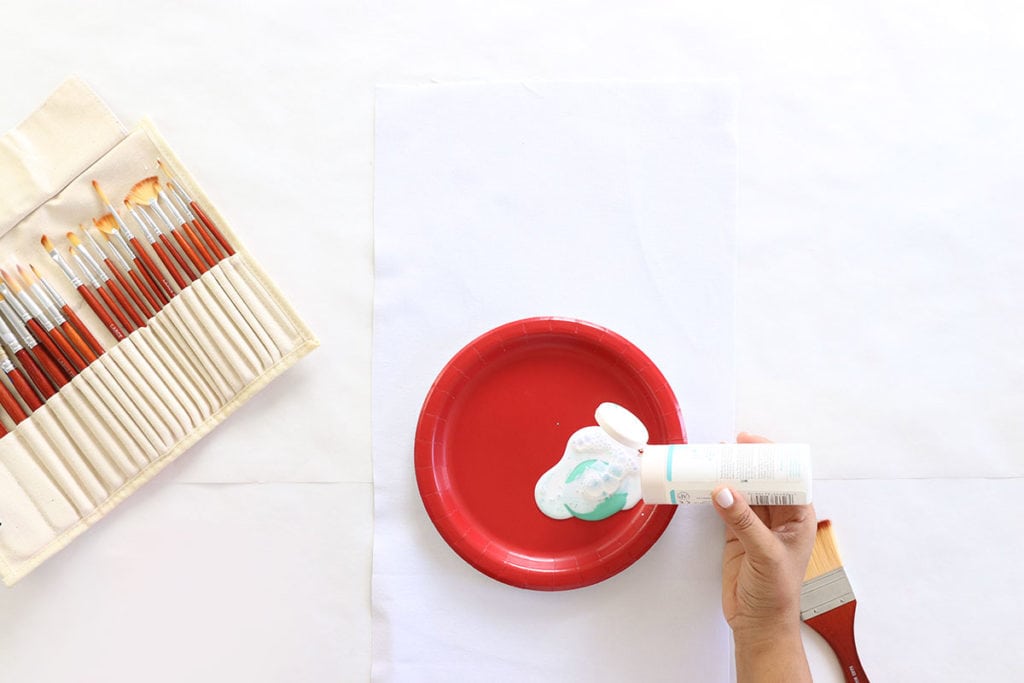 STEP ONE:
Add acrylic paint and fabric medium to a plate or bowl. You should mix one part fabric medium to one part paint.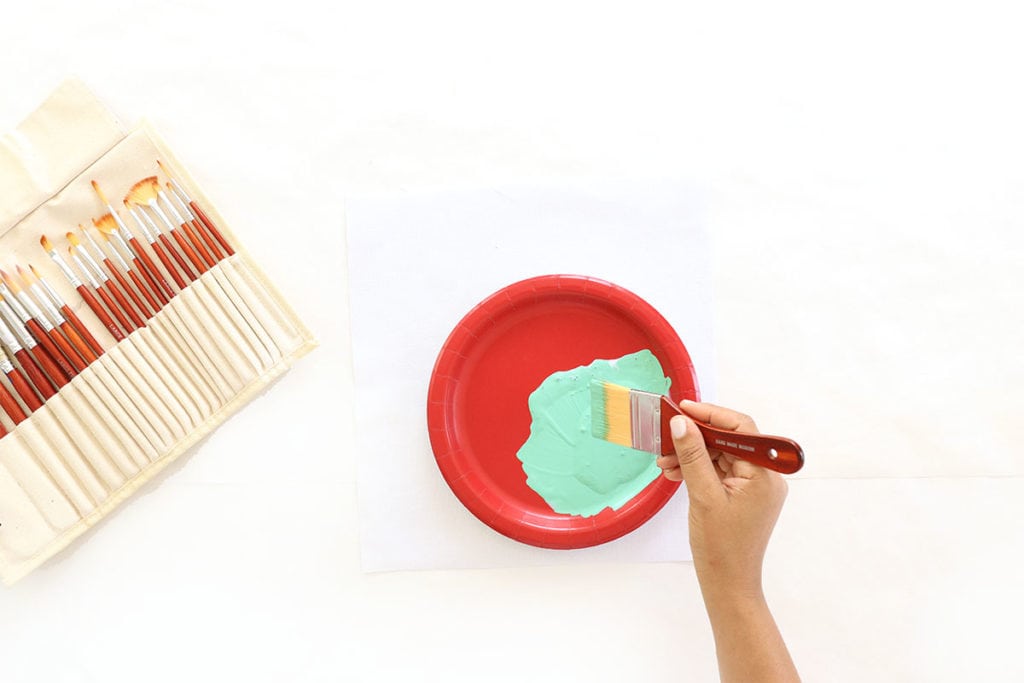 STEP TWO:
Blend the mixture together to create a smooth, well mixed paint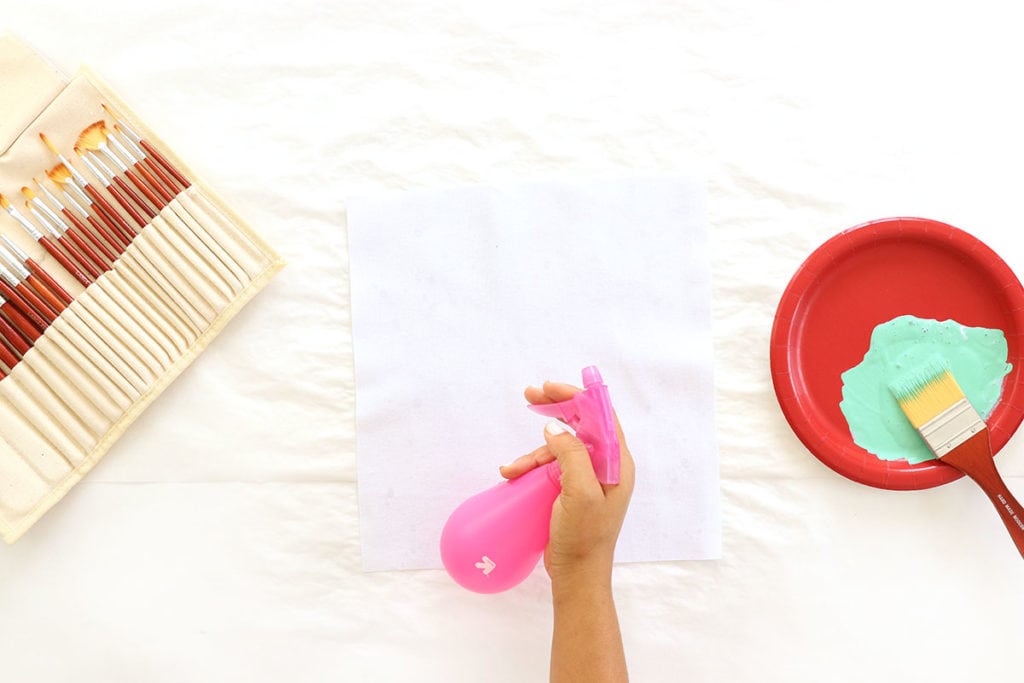 STEP THREE: 
Spray your white canvas fabric until it is damp with water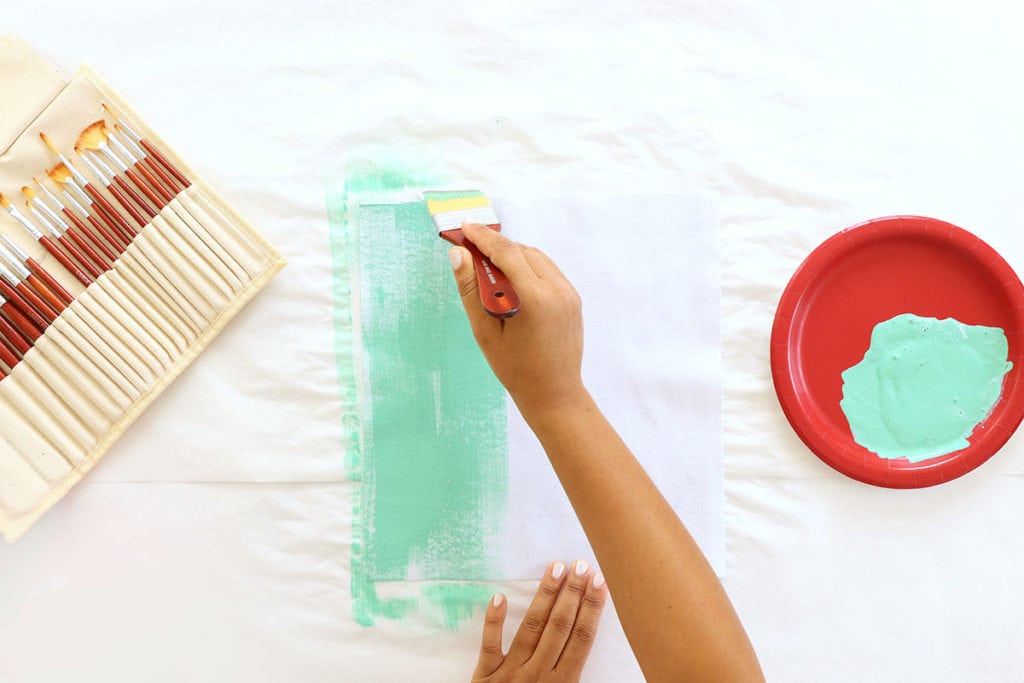 STEP FOUR:
Use a wide paint brush and gentle stroke on your fabric. This will create a beautiful brushstroke effect.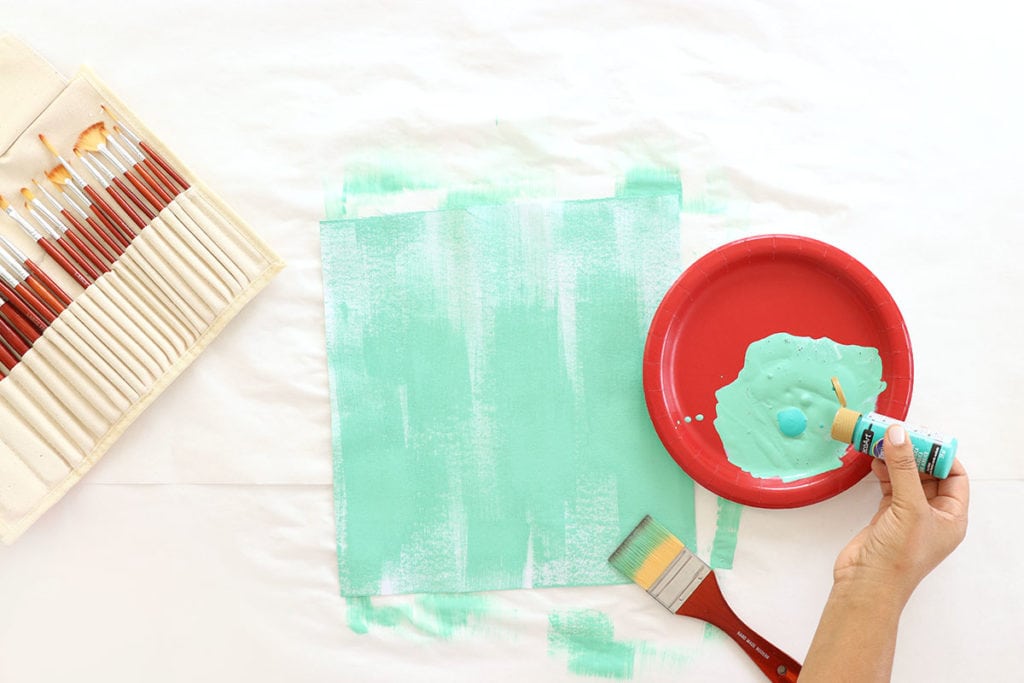 STEP FIVE: 
To add dimension to your brushstroke pattern, add a darker shade of paint to your palette and mix well. This will create a slightly darker shade of the same color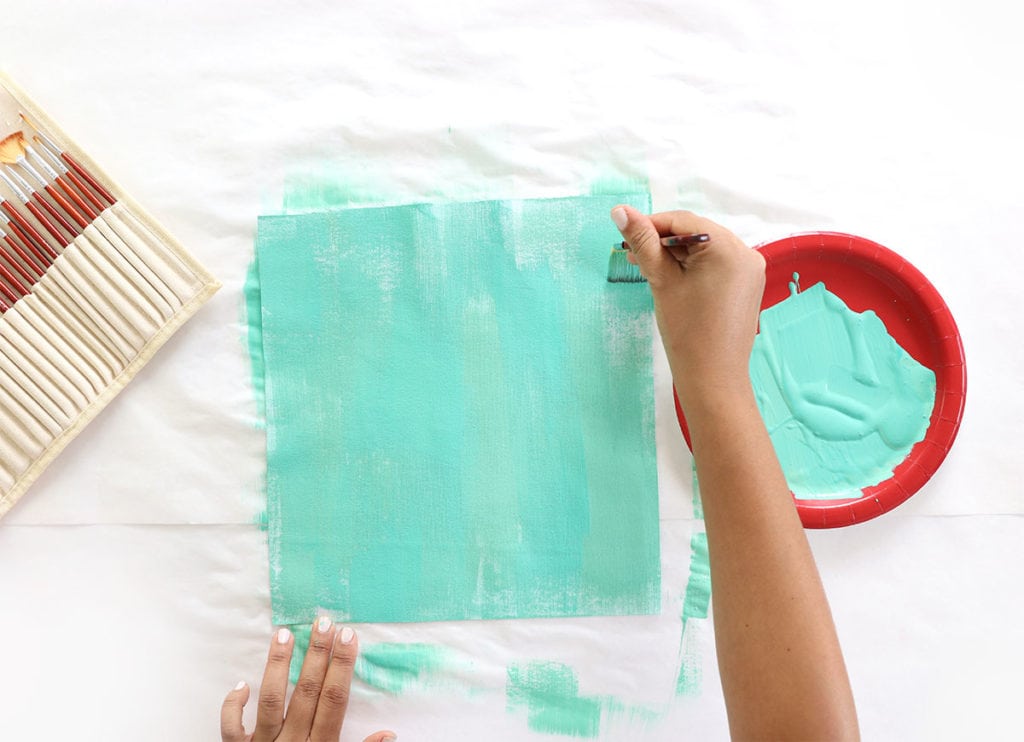 STEP SIX:
Now, use the same brush and the same gentle brushstroke to go over your fabric,
HOW TO PAINT A CITRUS PATTERNED FABRIC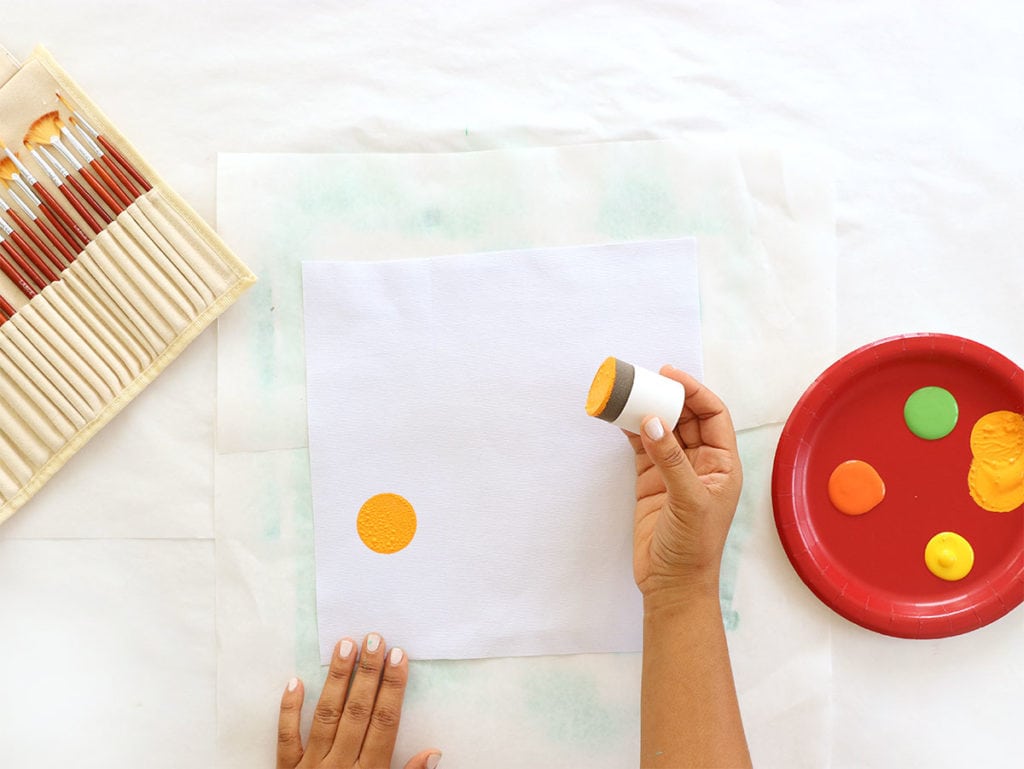 STEP ONE:
Use the circle foam pouncer to create circle shapes on the fabric. You DO NOT need to spray your fabric with water to create this pattern. By leaving the fabric dry, you will get more defined circles to create your citrus pattern.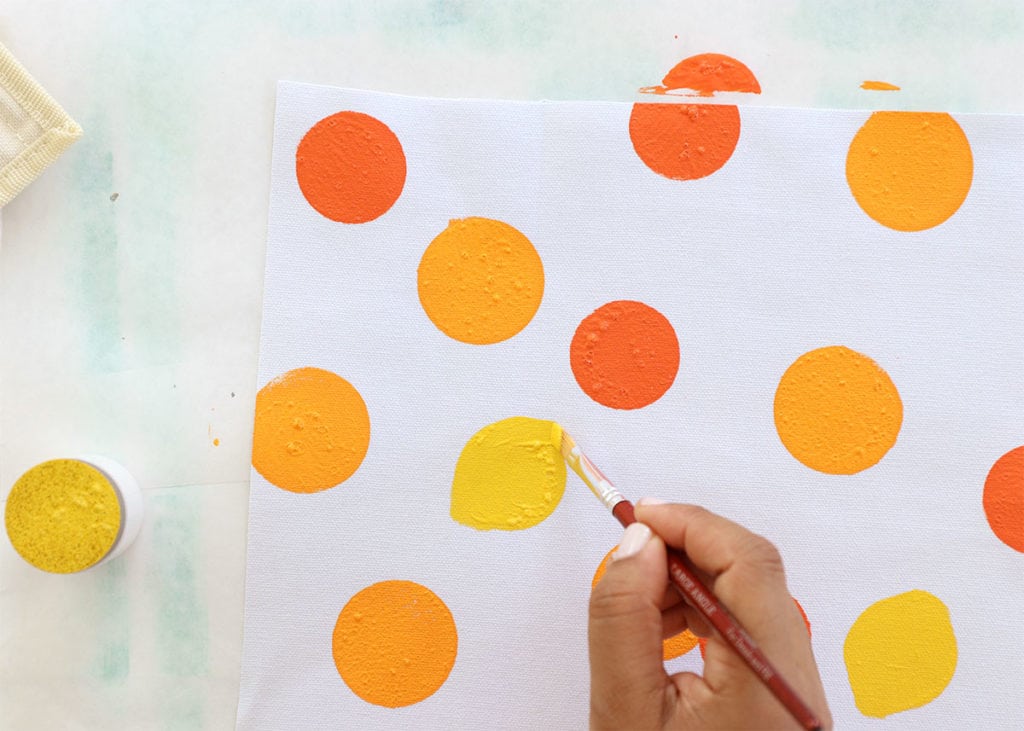 STEP TWO:
To make lemons, use the pouncer to place a yellow circle on the pattern. Then use a medium size brush to drag the paint out of the circle to create rounded points on both ends.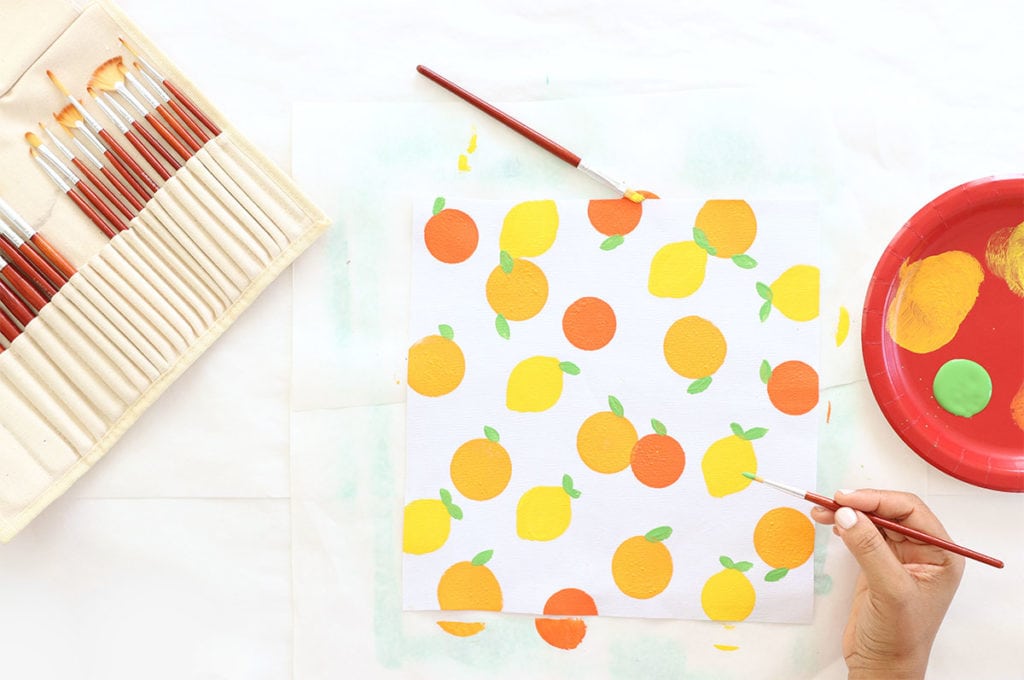 STEP THREE:
Use a fine detail brush and green fabric paint to create leaves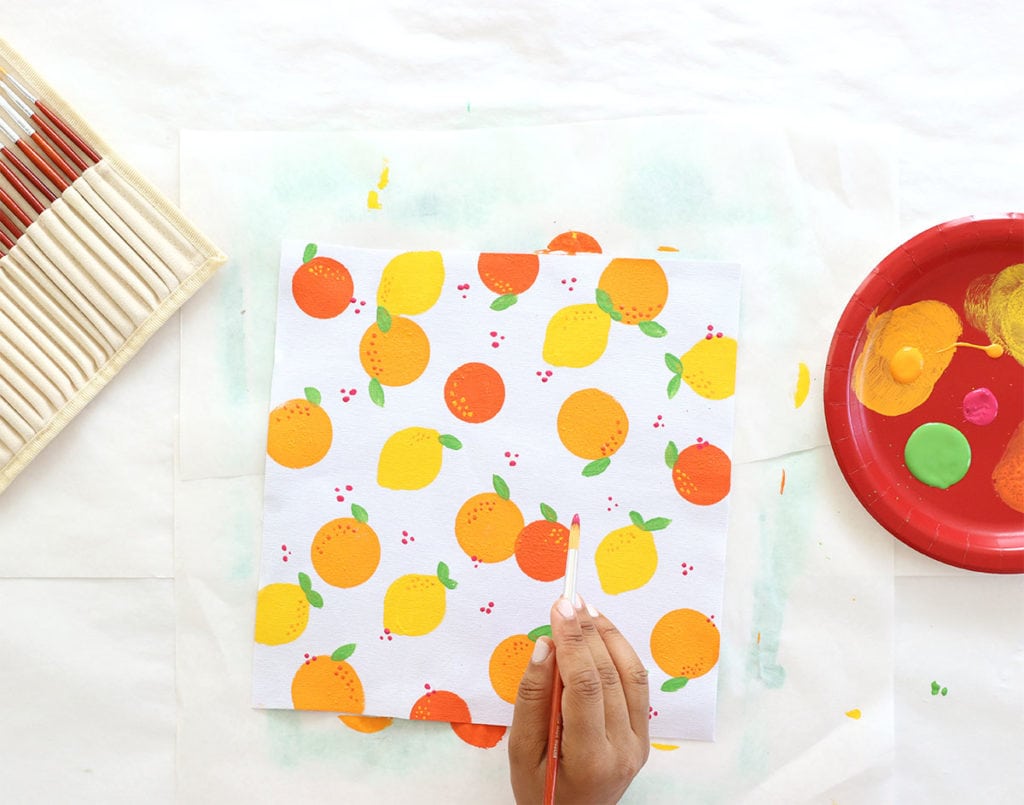 STEP FOUR:
Use a thin pointed brush to add dot details to each citrus fruit. You can also add dots to fill in the white space on the pattern. BEWARE, THIS GETS VERY ADDICTIVE!!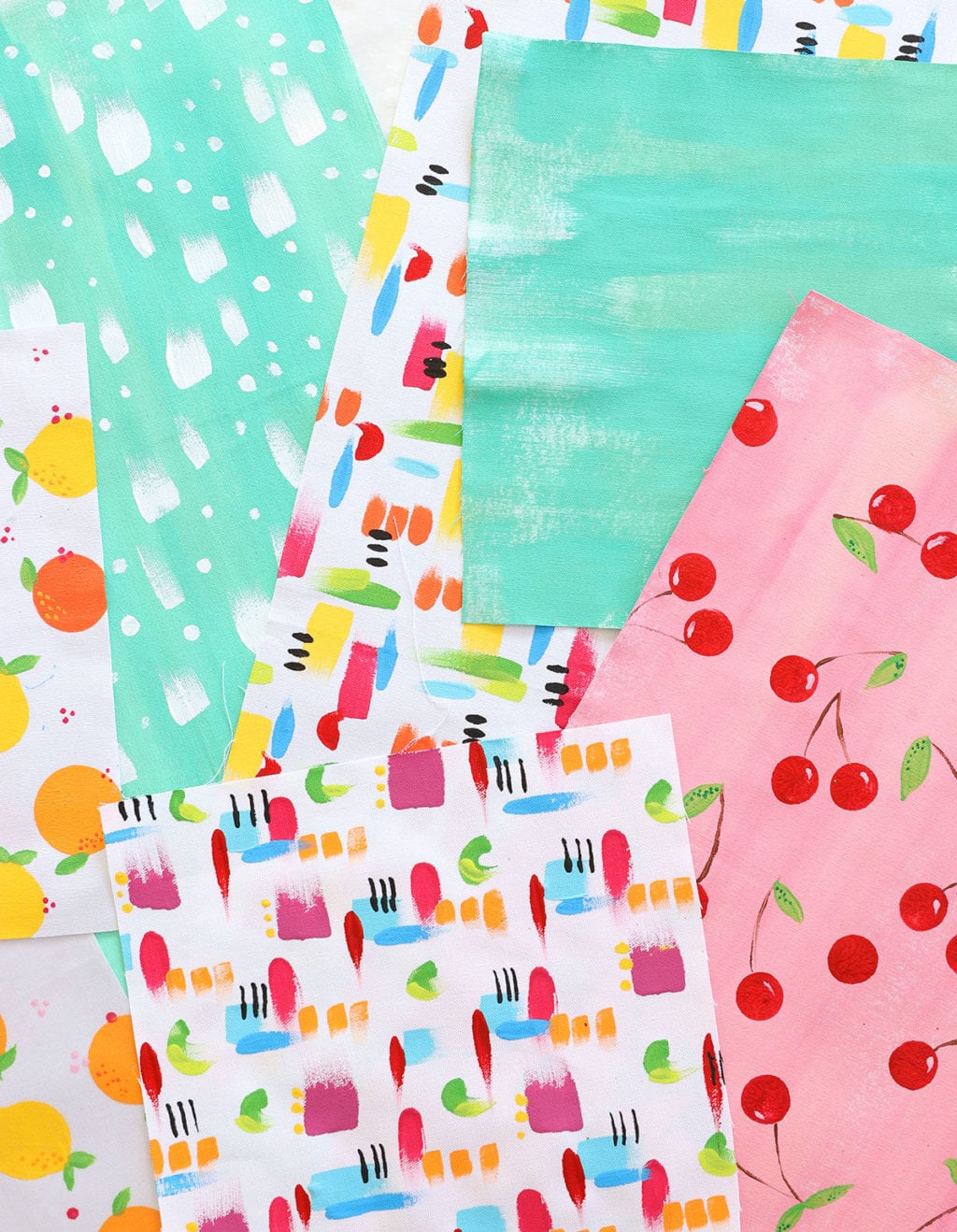 Once you are done making your patterned fabric, you have a ton of options for how you will use it! I love to use iron-on vinyl to add a protective layer on the fabric. Then you can use your Cricut Maker to cut the fabric and use it to make an adorable zipper pouch!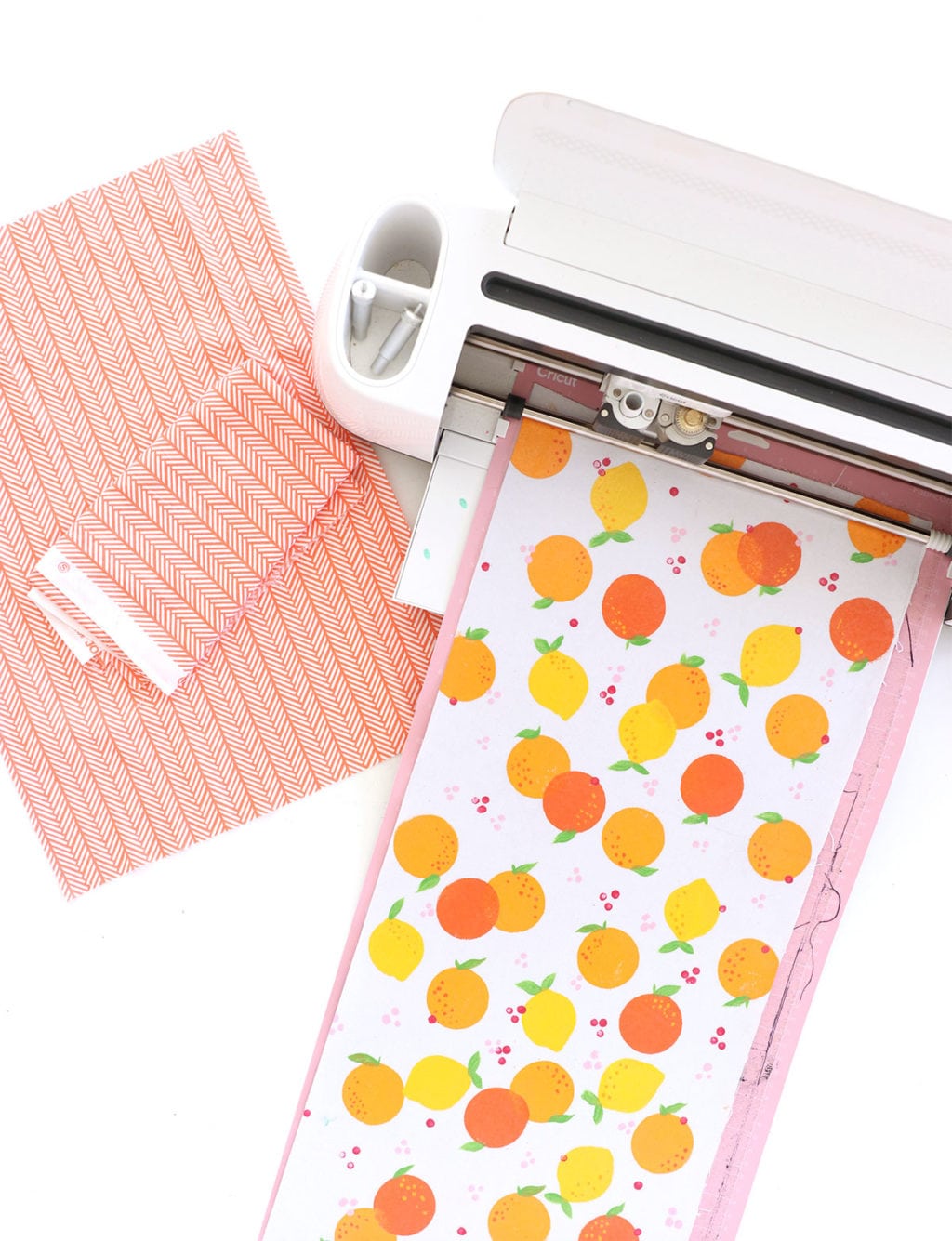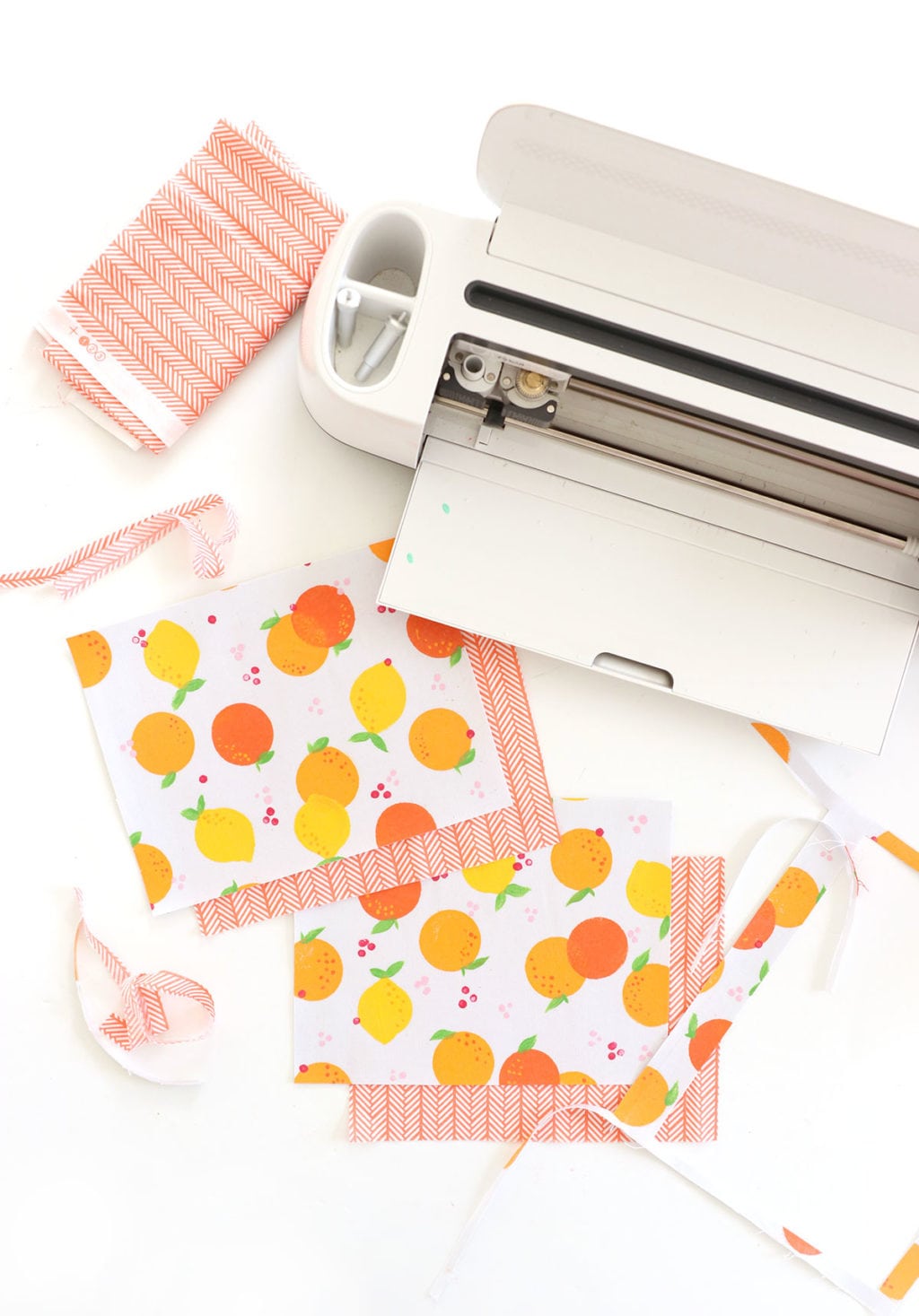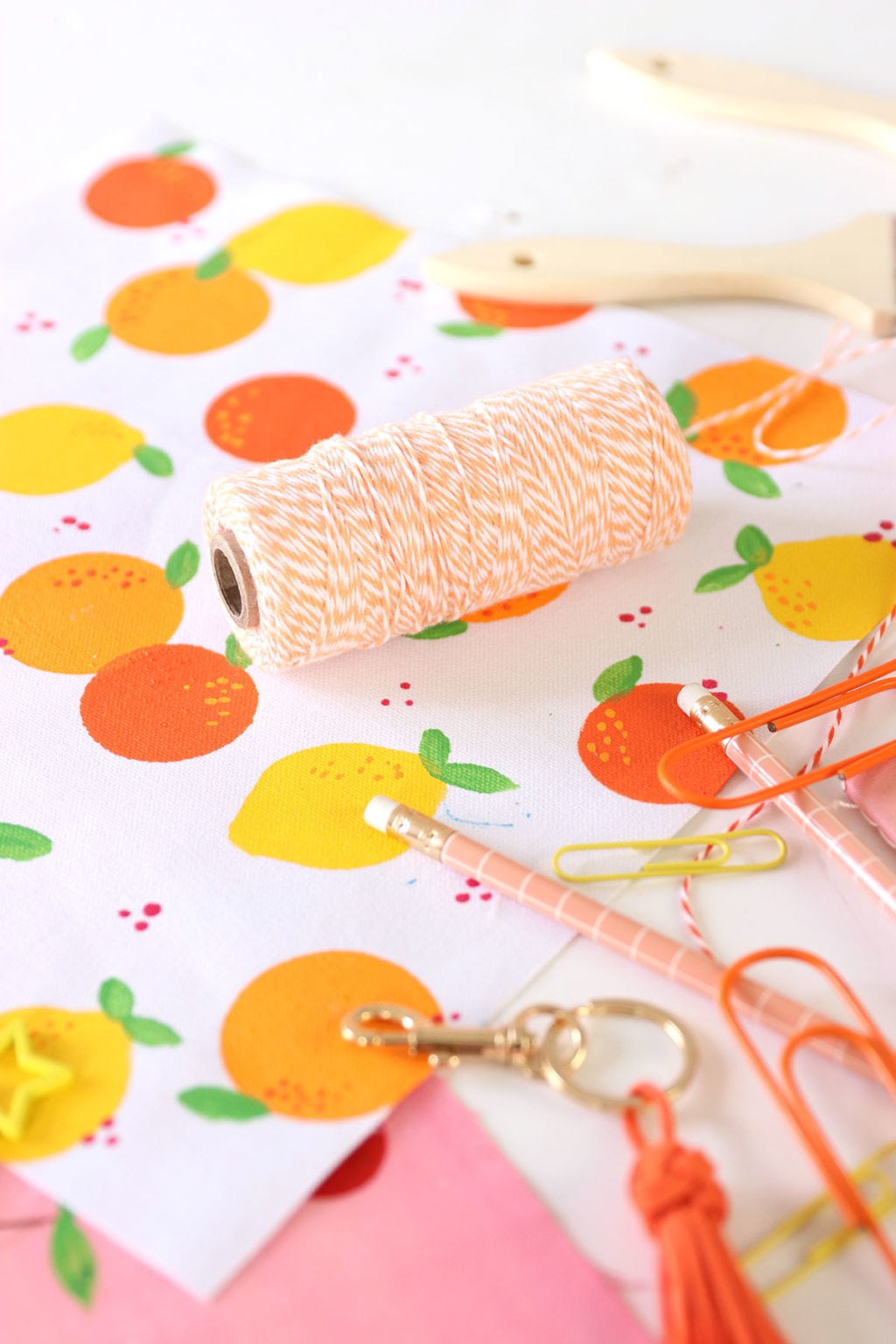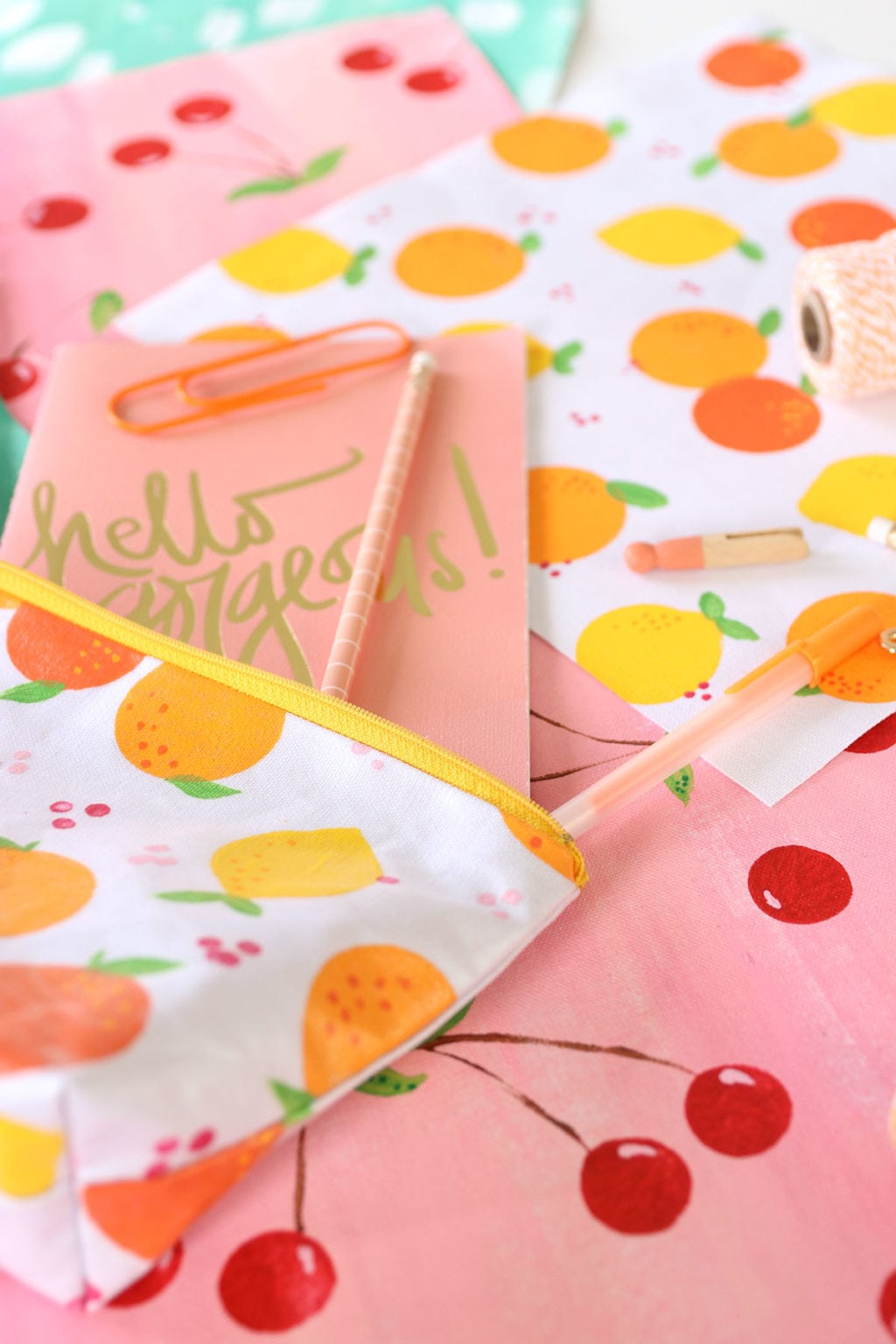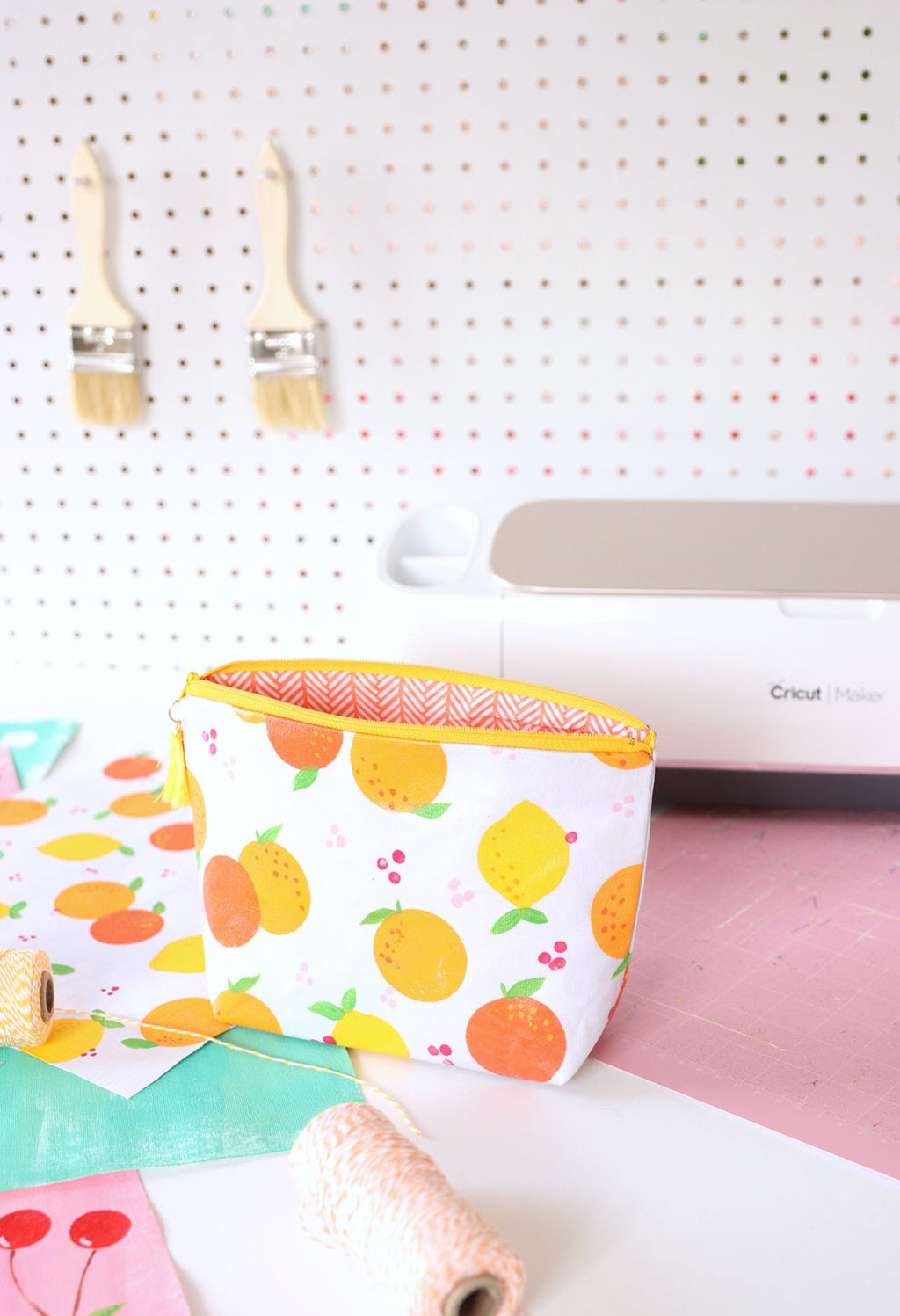 NOW FOR SOME EXCITING NEWS!! WE'RE PARTNERING WITH DECOART TO GIVEAWAY A FULL SET OF SO SOFT FABRIC PAINTS!! THAT'S 40+ BOTTLES OF PAINT!
Don't forget to use all the entry options! Each option has a point value and you have the chance to submit up to 15 entries!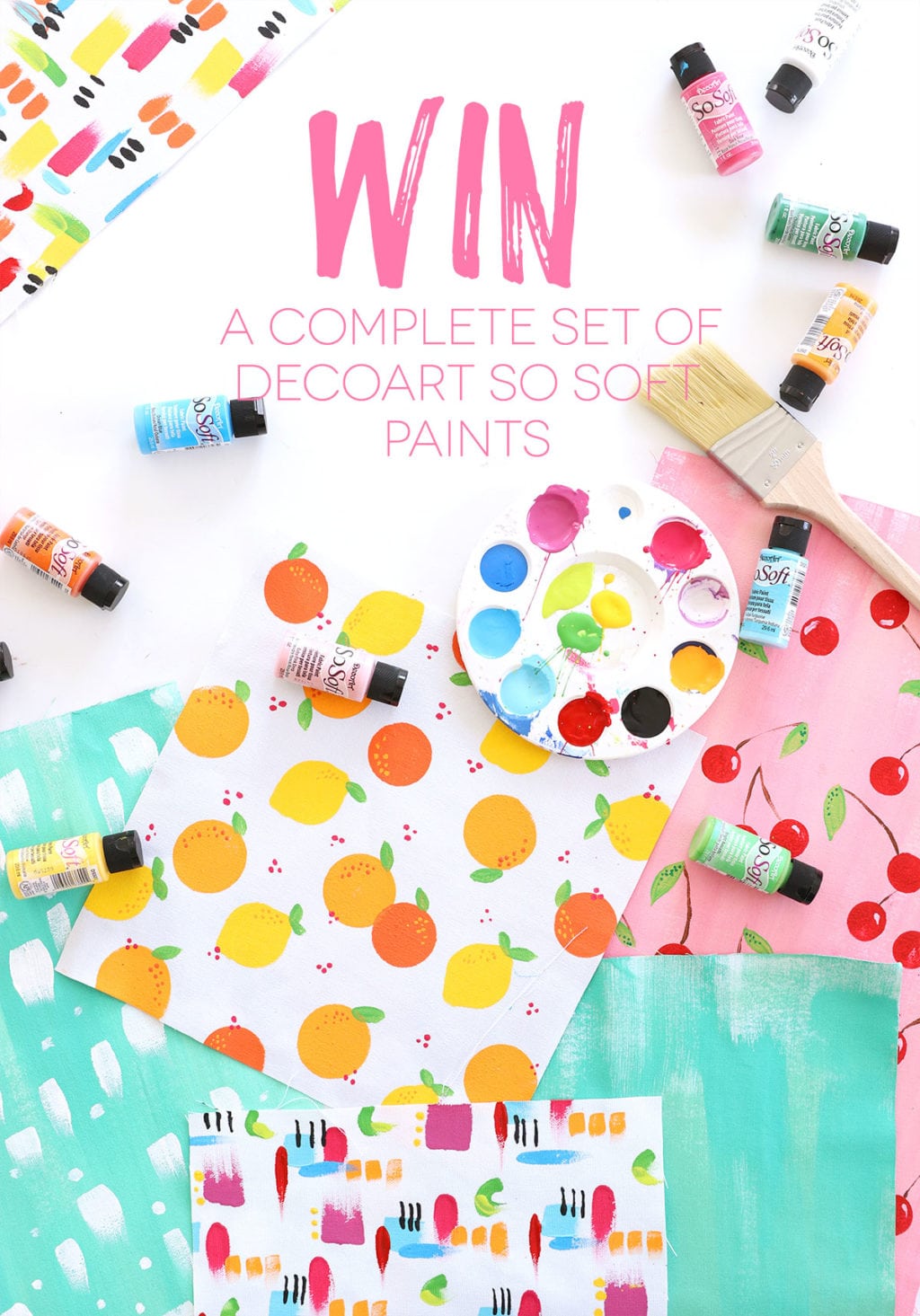 AND JUST IN CASE YOU WANT TO WIN MORE THINGS!!! YOU CAN ENTER HERE TO WIN A $250 GIFT CARD TO JOANN OR A 12-MONTH SUBSCRIPTION TO CREATIVEBUG!