If I had it may way, pink and red would be a classic color combination. They wouldn't be Valentine's Day colors. They'd be sort of …um…neutrals. Given my penchant for pink and red, you can imagine how happy I am during this time of year, when shades of pink abound and you don't have to try hard to find heart-shaped everything.
In today's tutorial, I'm merging my love of red & pink with my love of really cool crafting tools. This  Alphabet Punchboard paper heart garland will have you looking at this cool tool in a totally new way!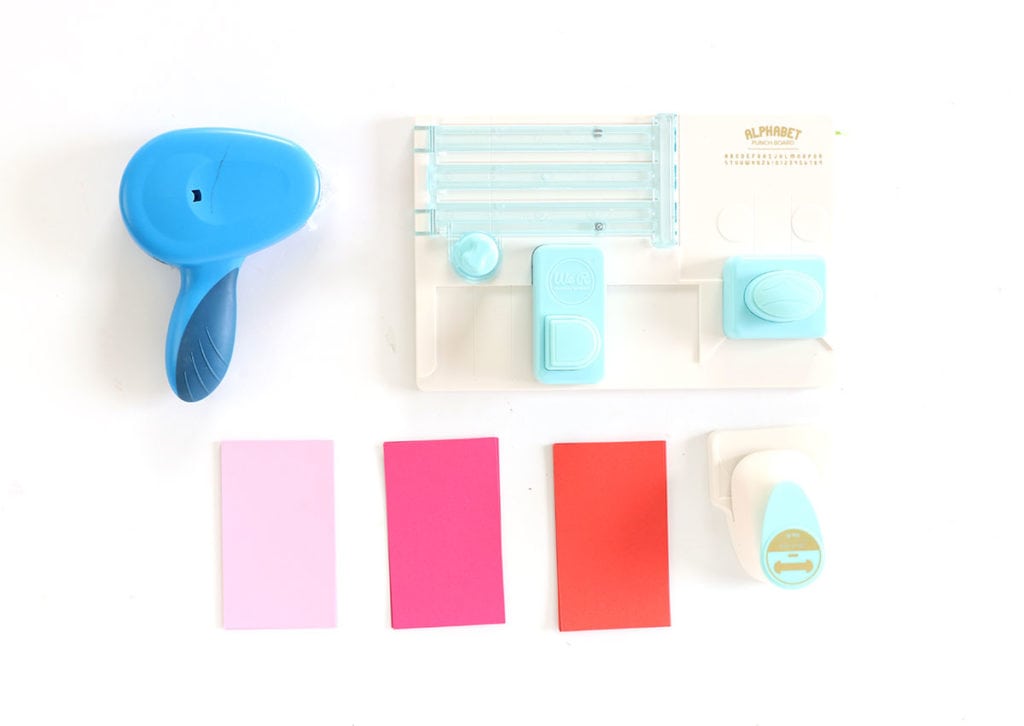 SUPPLIES: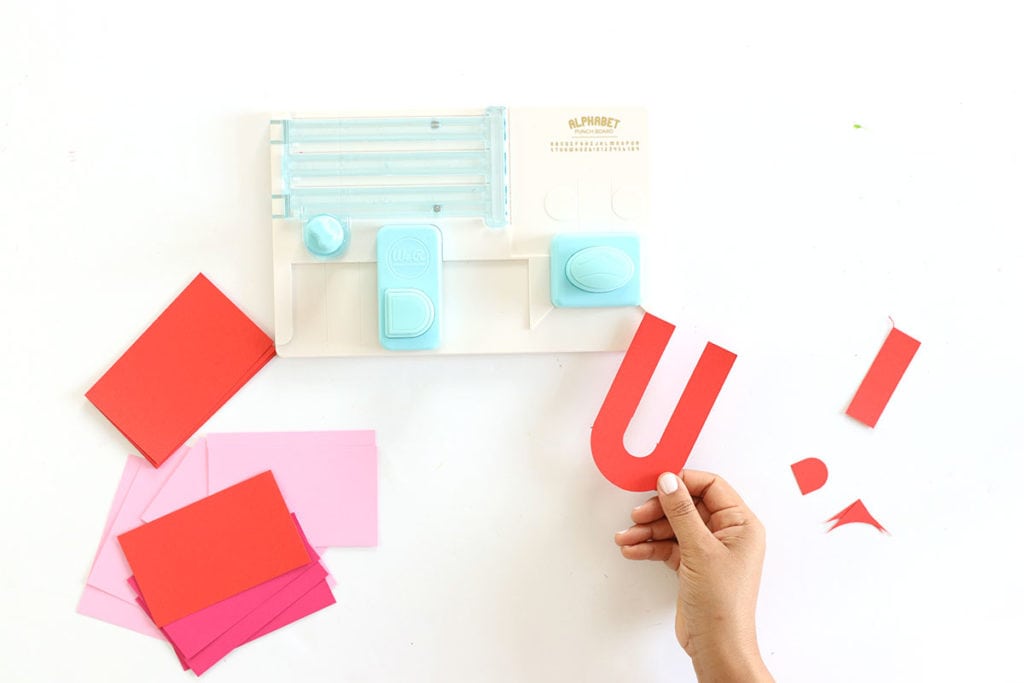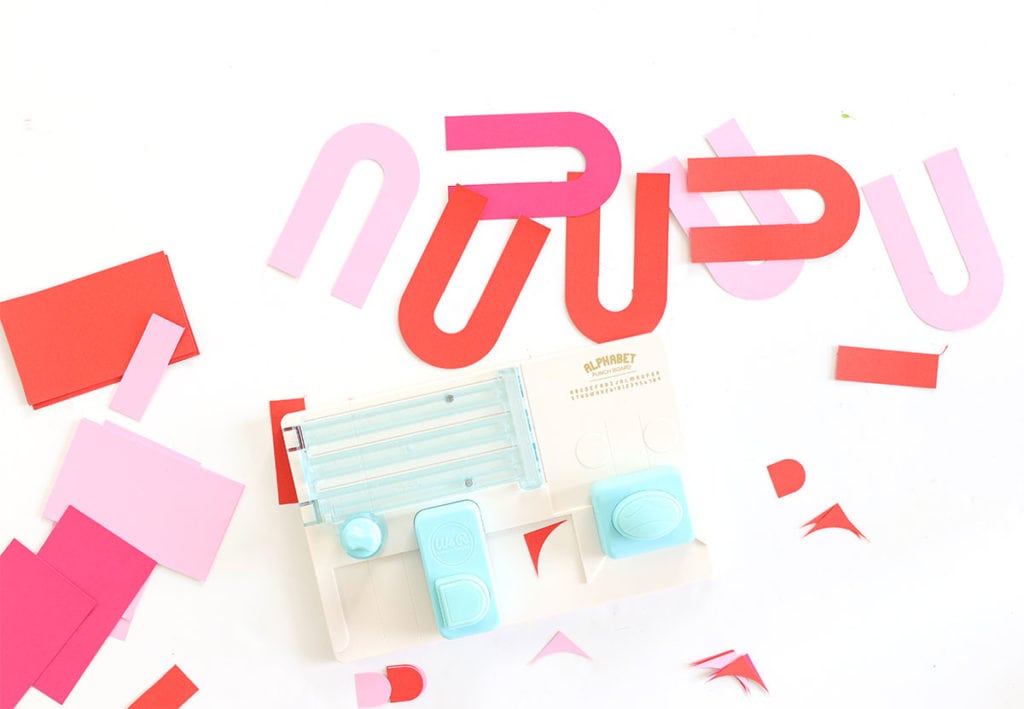 STEP ONE
Use the Alphabet Punchboard to create a bunch of "U" shapes. Use an assortment of pinks and reds to make your garland super valentinesy!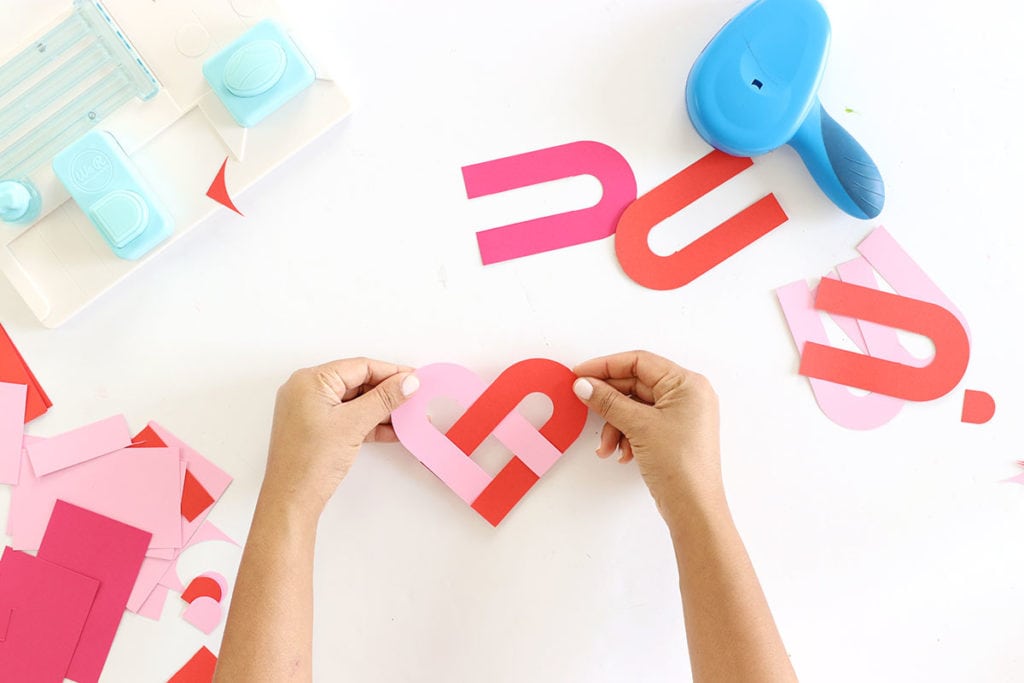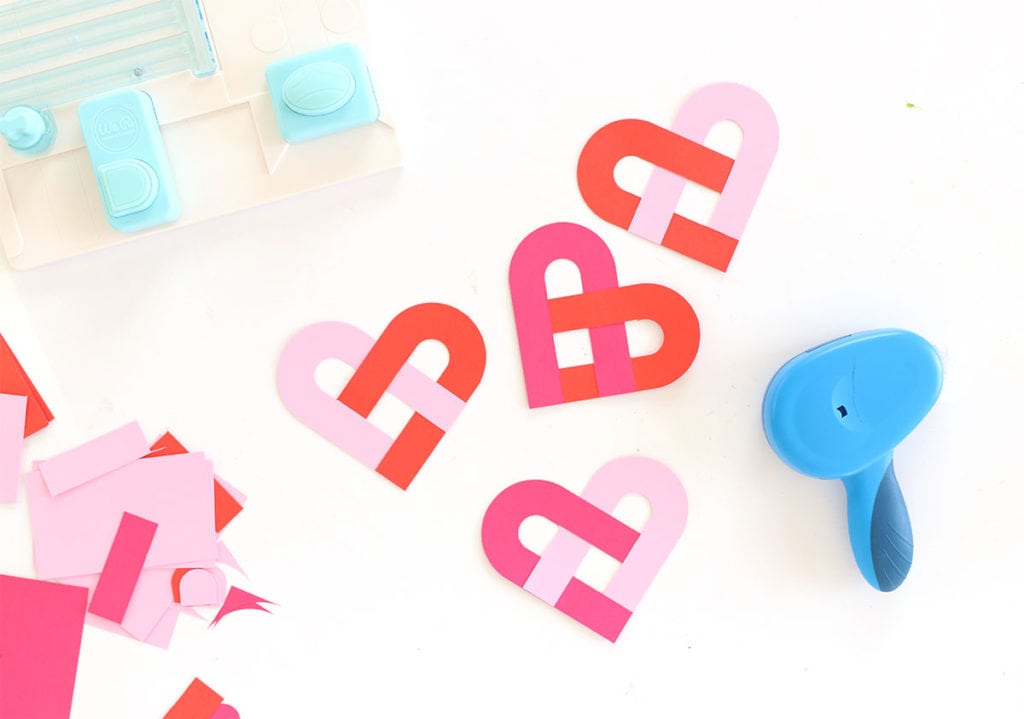 STEP TWO
Weave two U-shapes together to create a heart. The weaving should go "over-under" and then "under-over." Take a look at the Facebook Live video for a visual on how this is done.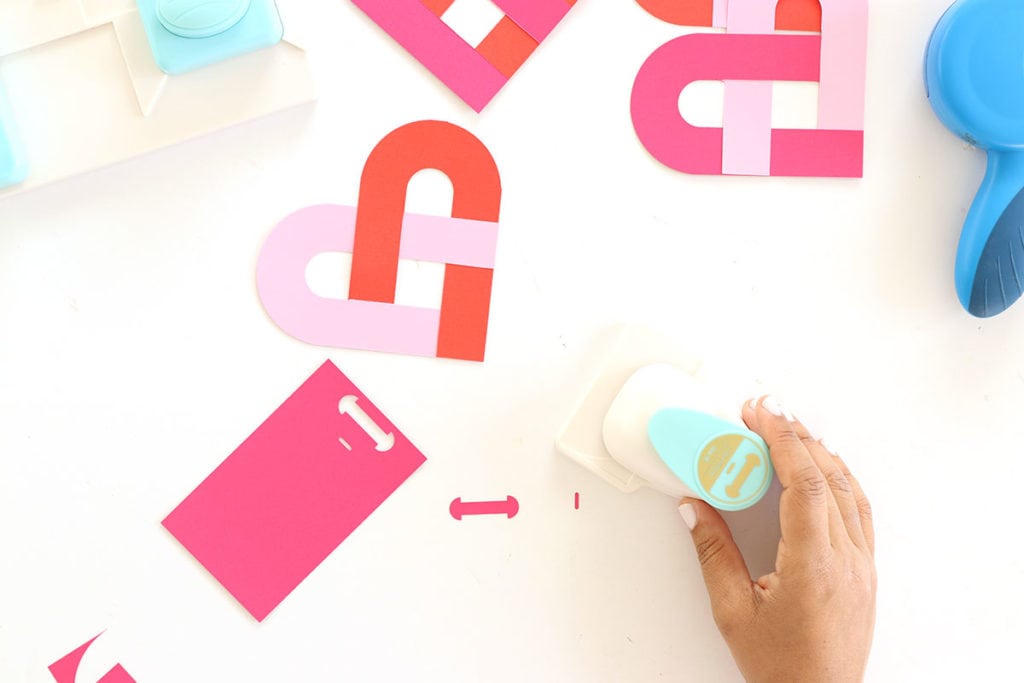 STEP THREE
Insert a piece of cardstock into the Link Punch. This will punch two pieces: a link and a slit. Reserve the link piece.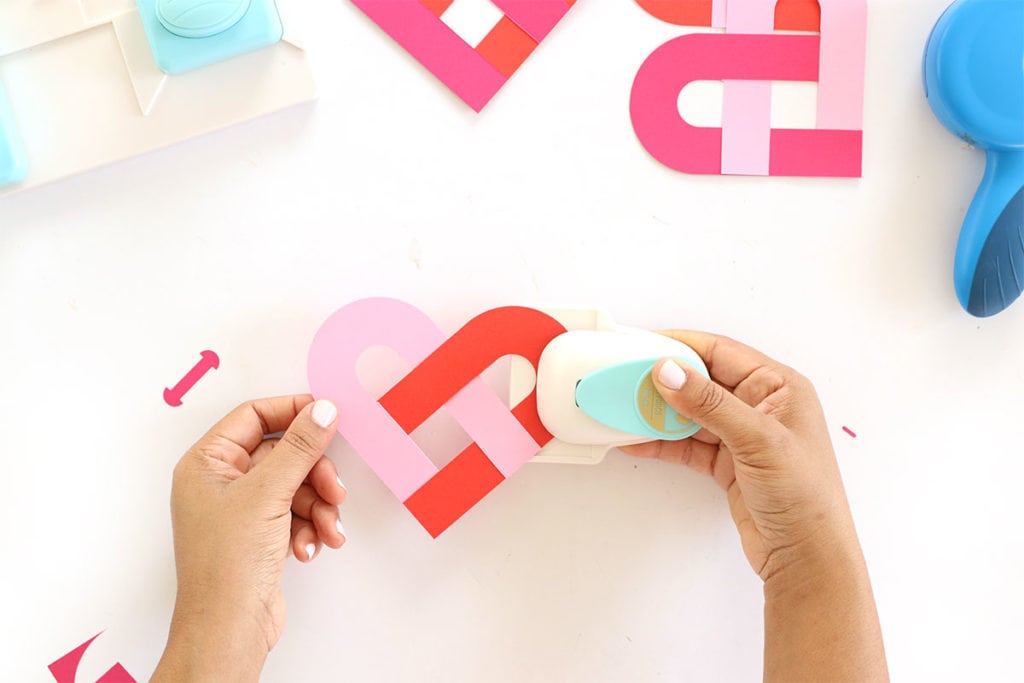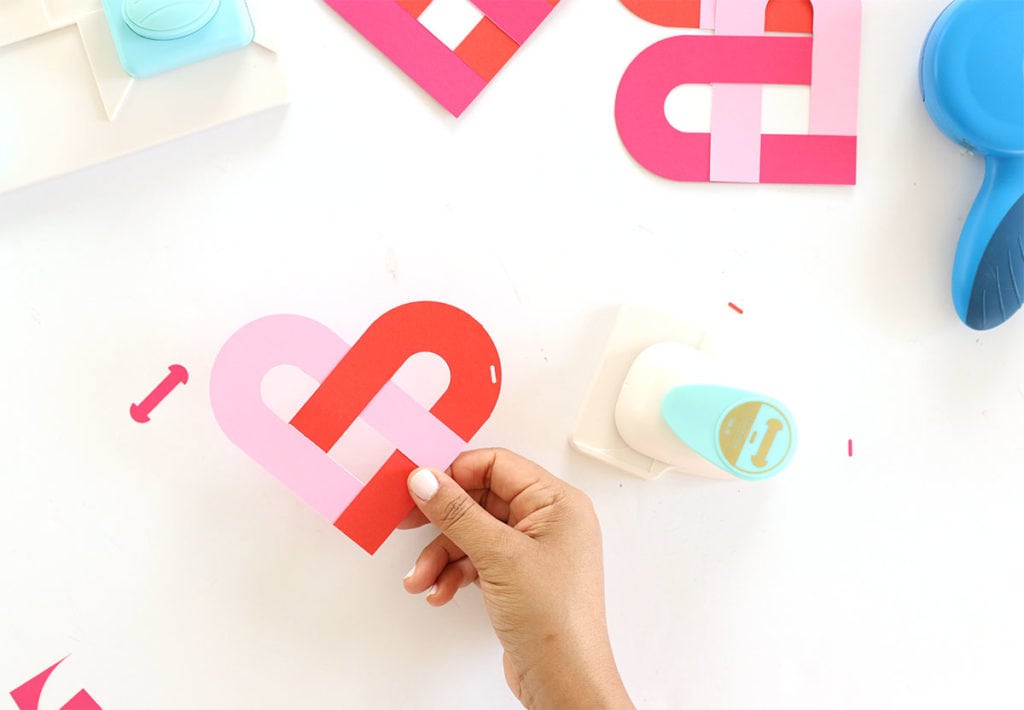 STEP FOUR
Next, insert the side of the heart shape into the link punch. DO NOT insert the heart all the way into the punch – otherwise you'll end up punching a link from it. Insert the heart only half-way, and this will give you a slit.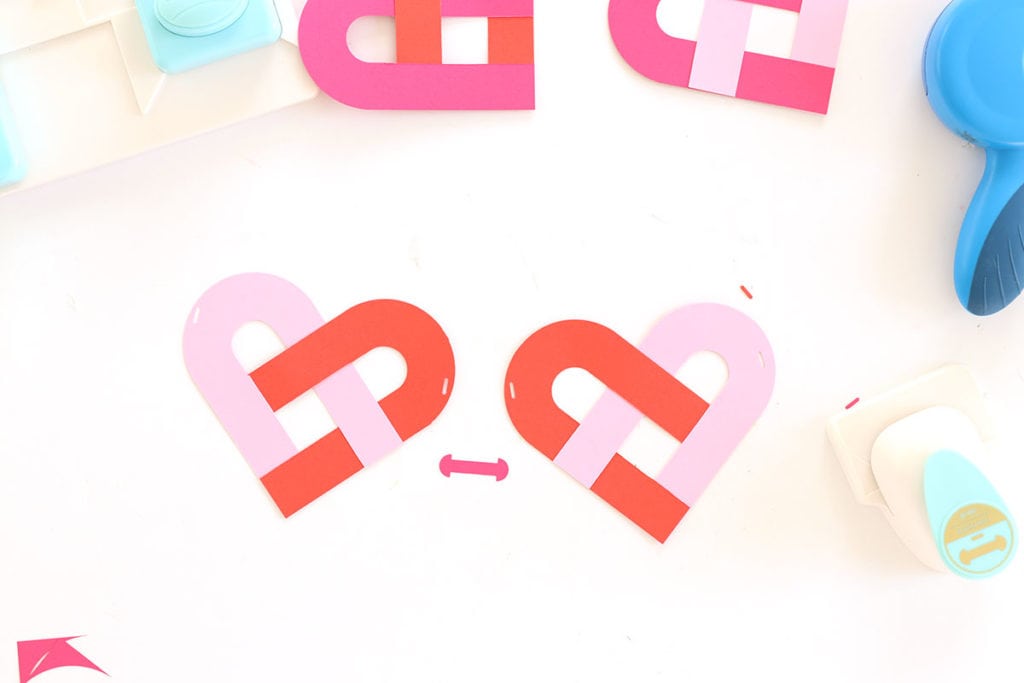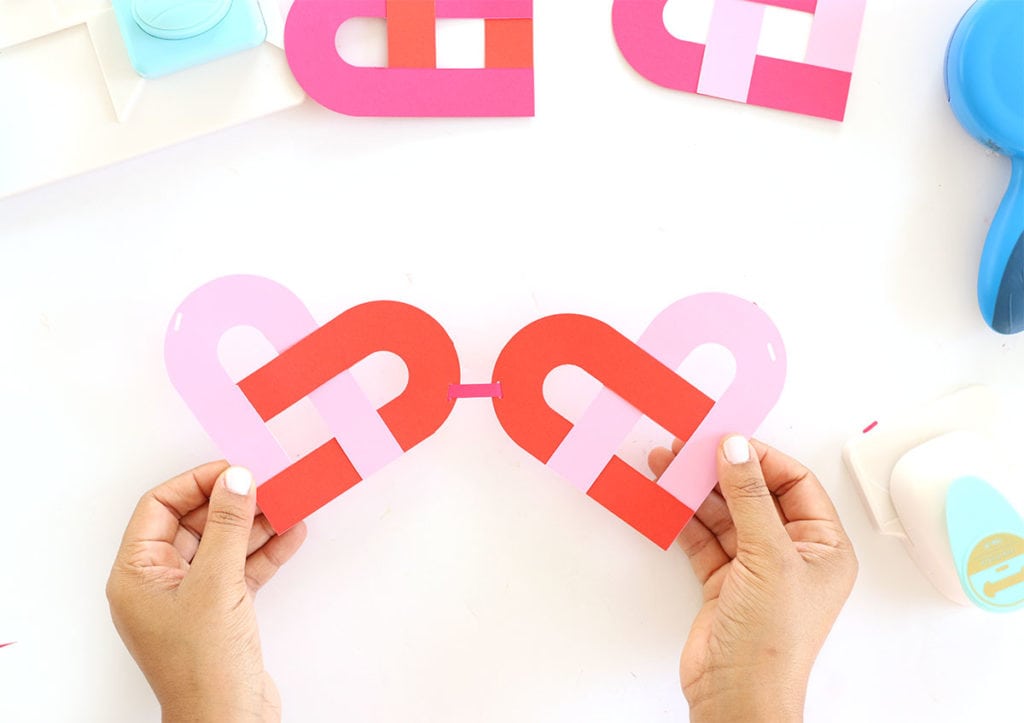 STEP FIVE
Continue cutting slits in the sides of the hearts, then use a link to connect them