This project was completed in partnership with Behr. All projects, photos and opinions are mine, mine, mine! Thanks for supporting the collaborations that keep the lights on in this joint!
The new Damask Love studio is coming together! It's actually happening. I'm kind of pinching myself about it, to be honest. How the heck did we get here? Remember when I was running the whole show out of the guest room?  Or when Crib met Craft? These days, the Damask Love operation has grown into a full on business which means we need a respectable place to work…and by "respectable" I mean "unapologetically colorful and bold."
The studio has two sets of double doors that were previously drab, plain white – nothing to write home about. That had to change. Stat. Enter Behr Premium Plus Paint in a cool shade of blue – Aqua Wish to be exact. It's pretty amazing what a gallon of paint will do. If ever there was a case of "drab to fab" this is it. Here's a quick lesson on how I made these standard doors stand out.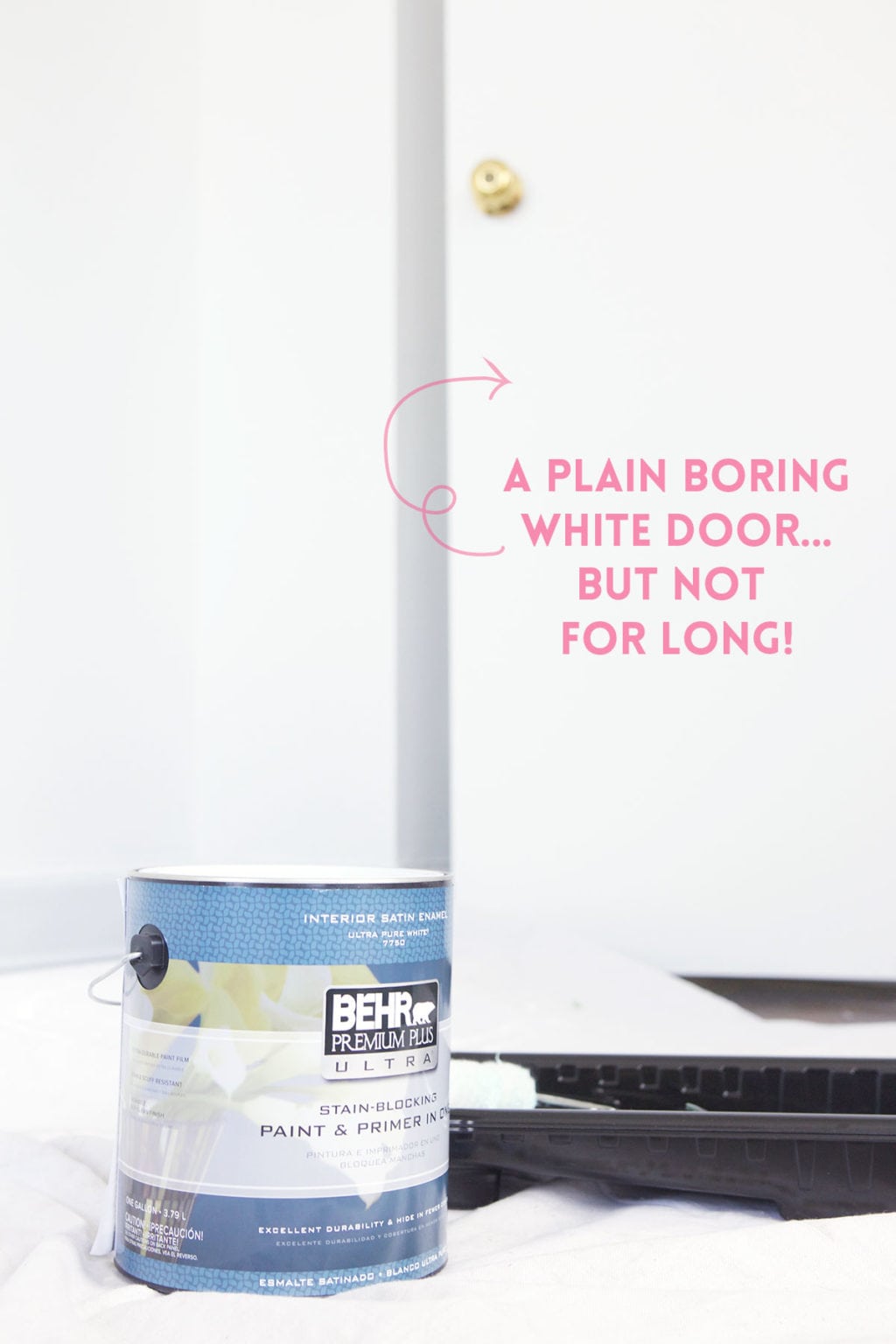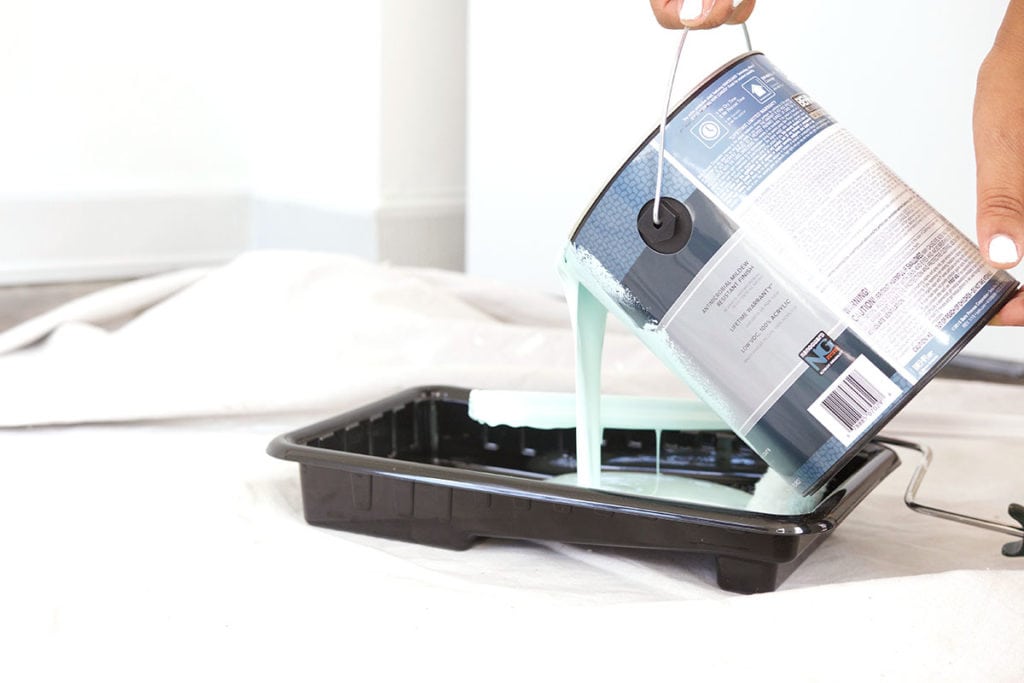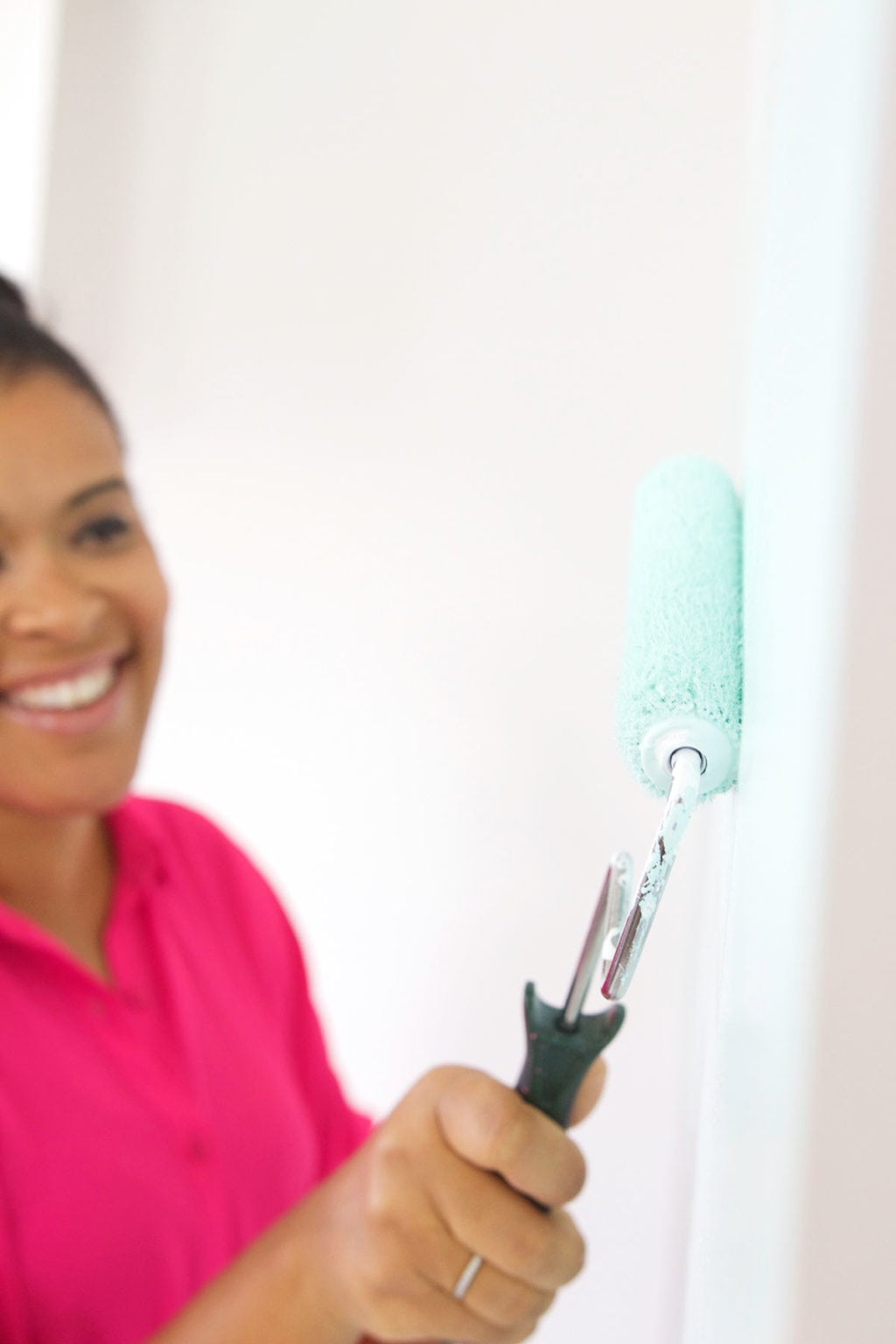 With the door painted, I wanted to add some moulding frames to the front for added fancy-schmancy-ness. That's a technical term, btw.
Start by trimming your moulding down using a miter saw or miter box. Each edge will need to be cut at a 45 degree angle.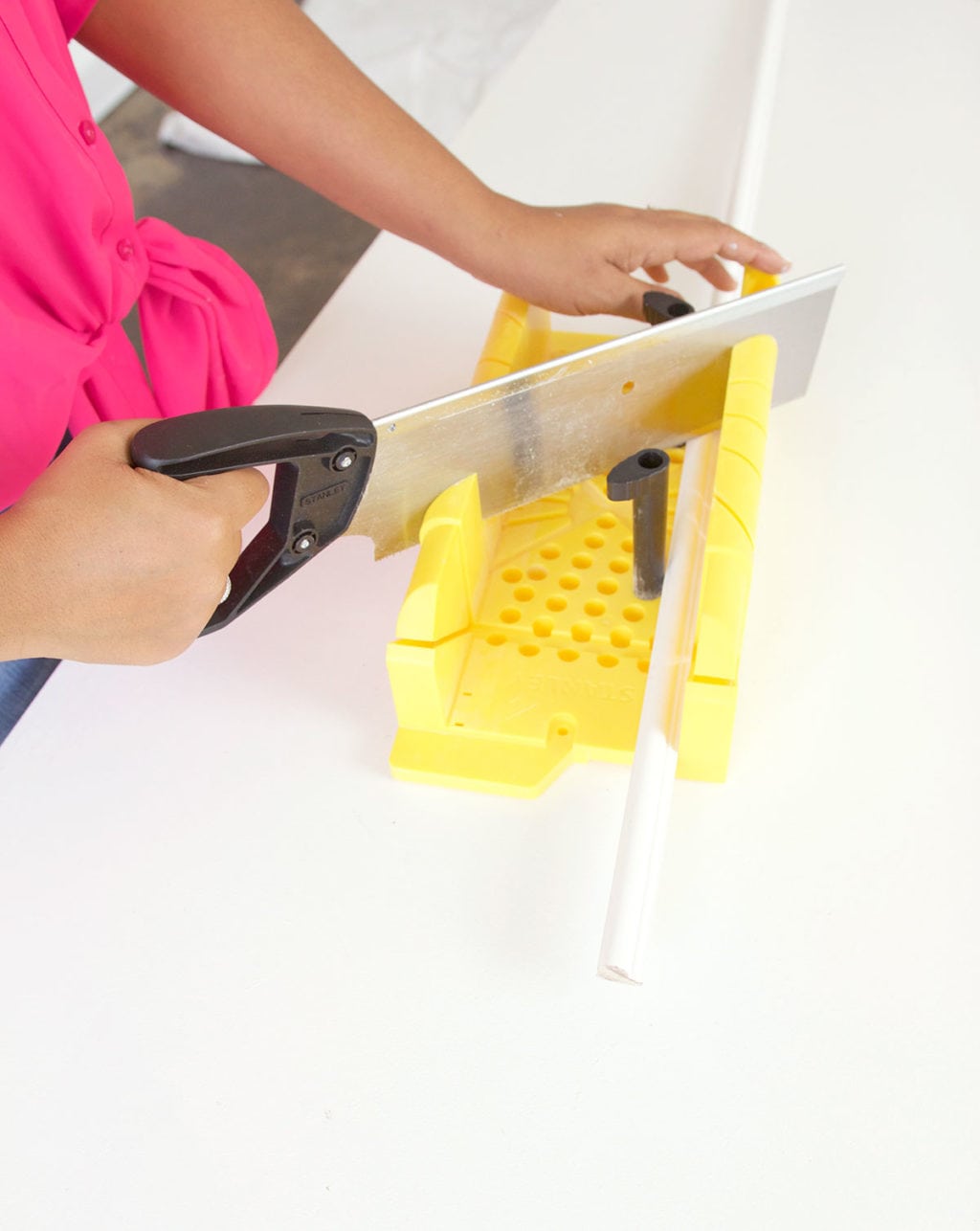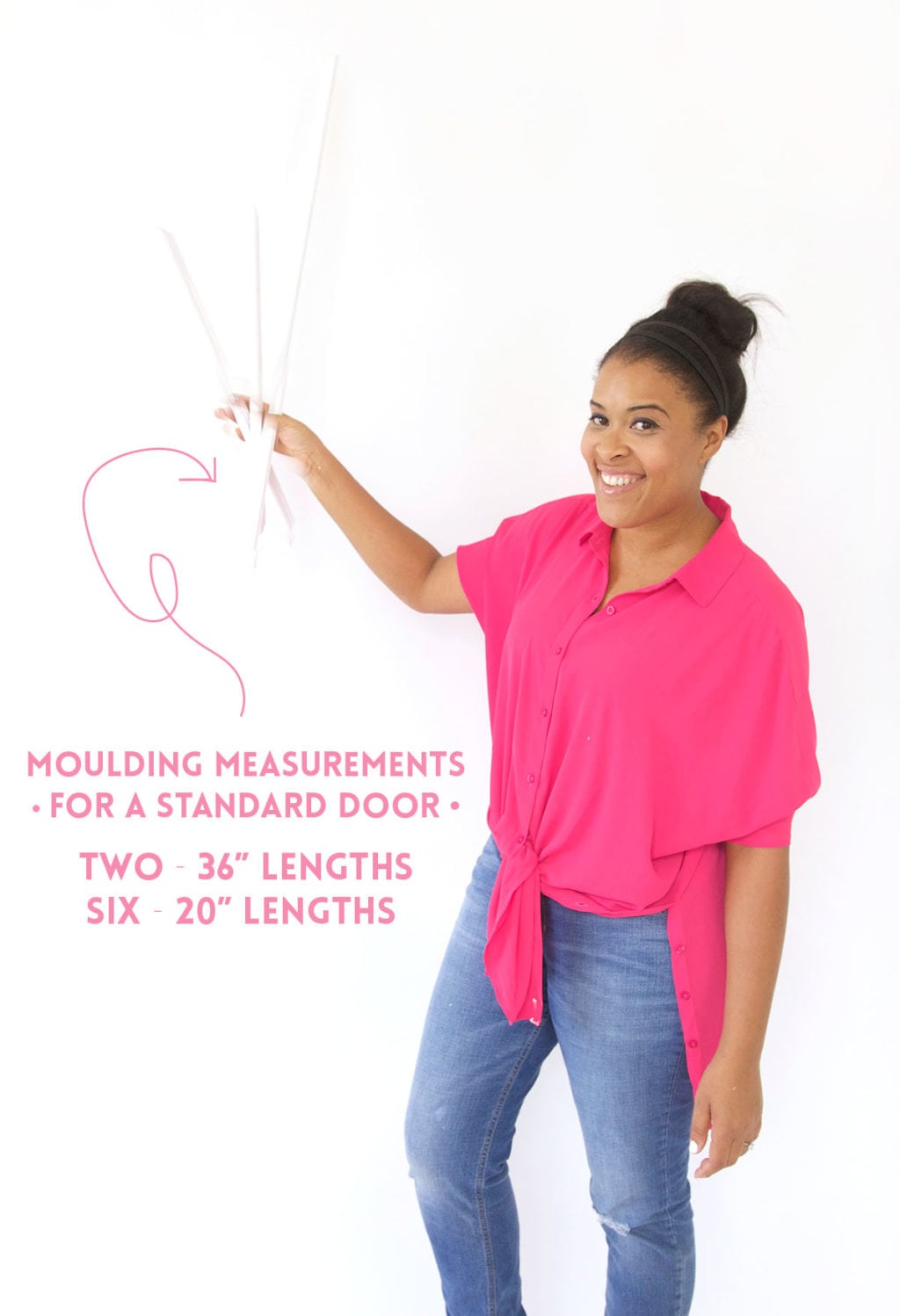 Once you've got all the moulding cut, use a level to make sure the first piece if straight and aligned with the center of the door. Then, use a nail gun to nail that sucker in place! Keep assembling the frame on all four sides.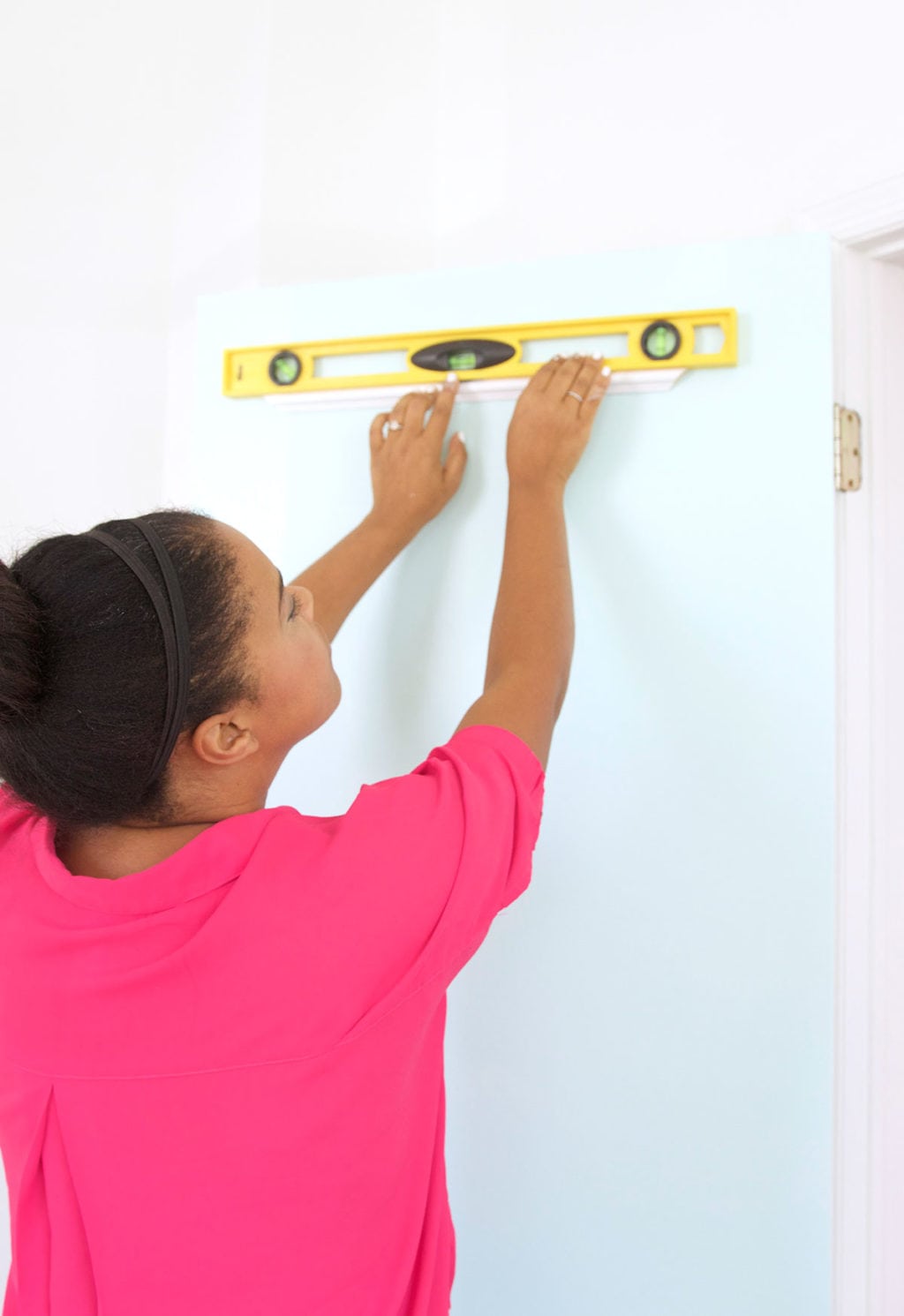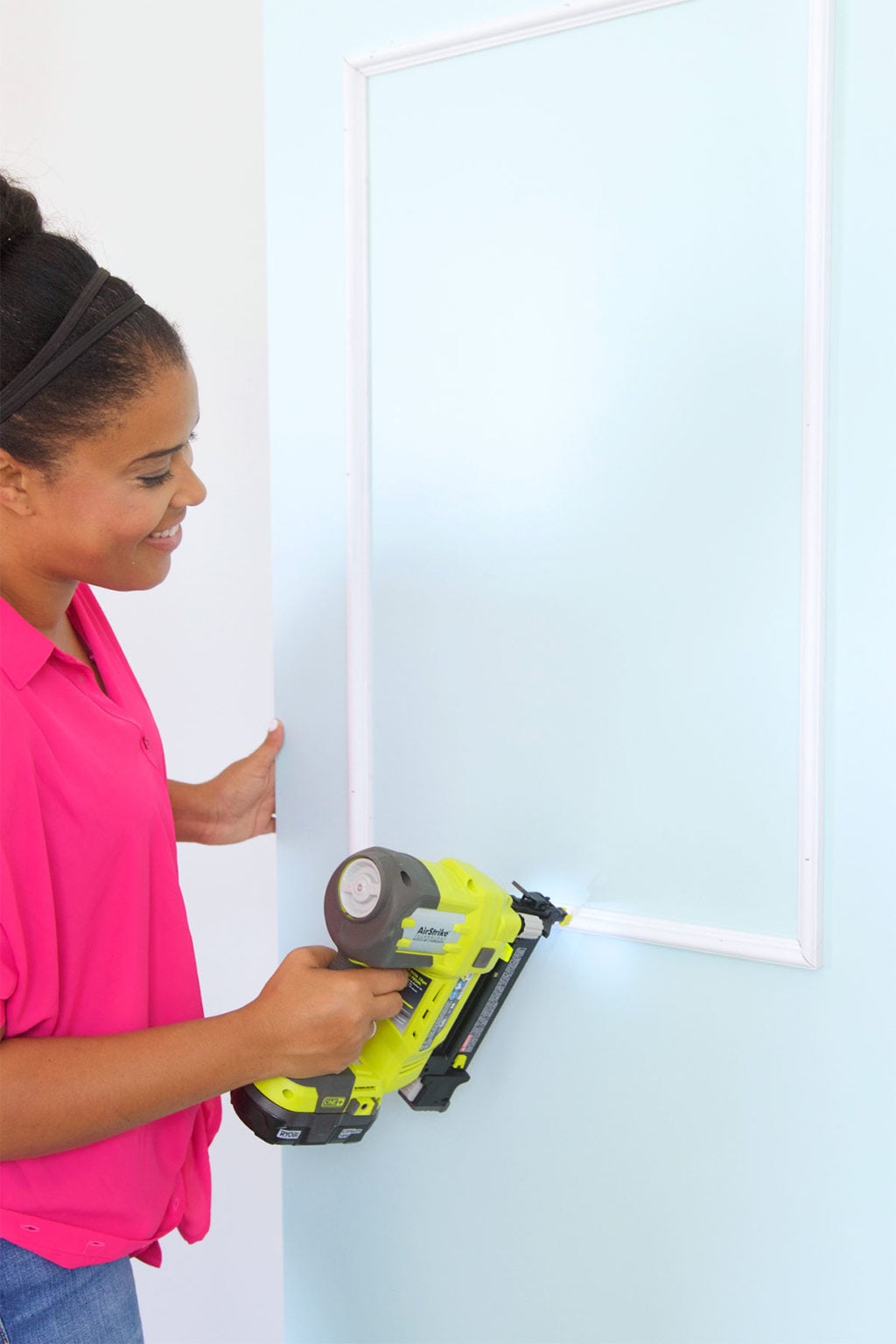 For the bottom frame, use a measuring tape/level to measure 8" from the bottom of the top frame. This is where your bottom frame will be.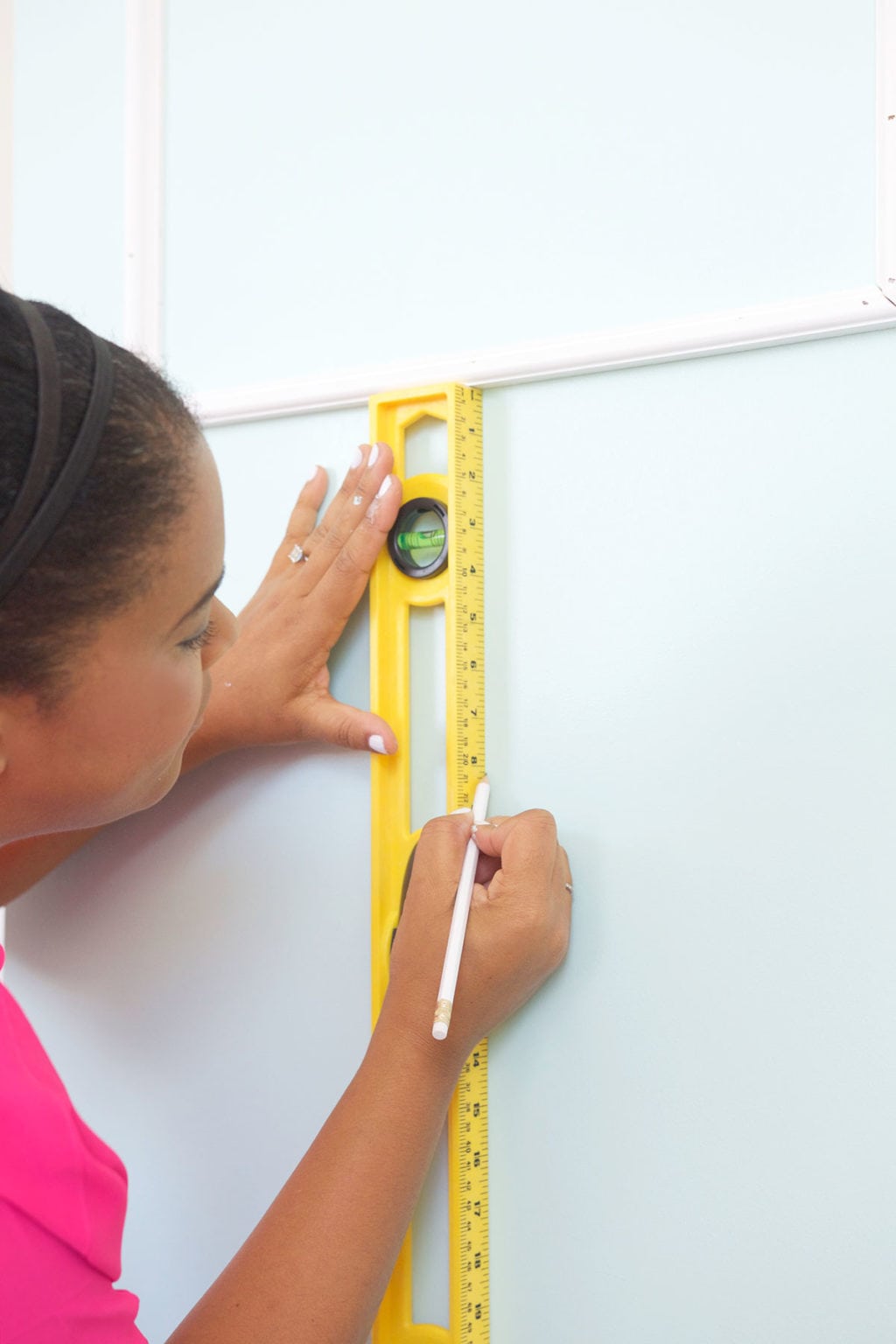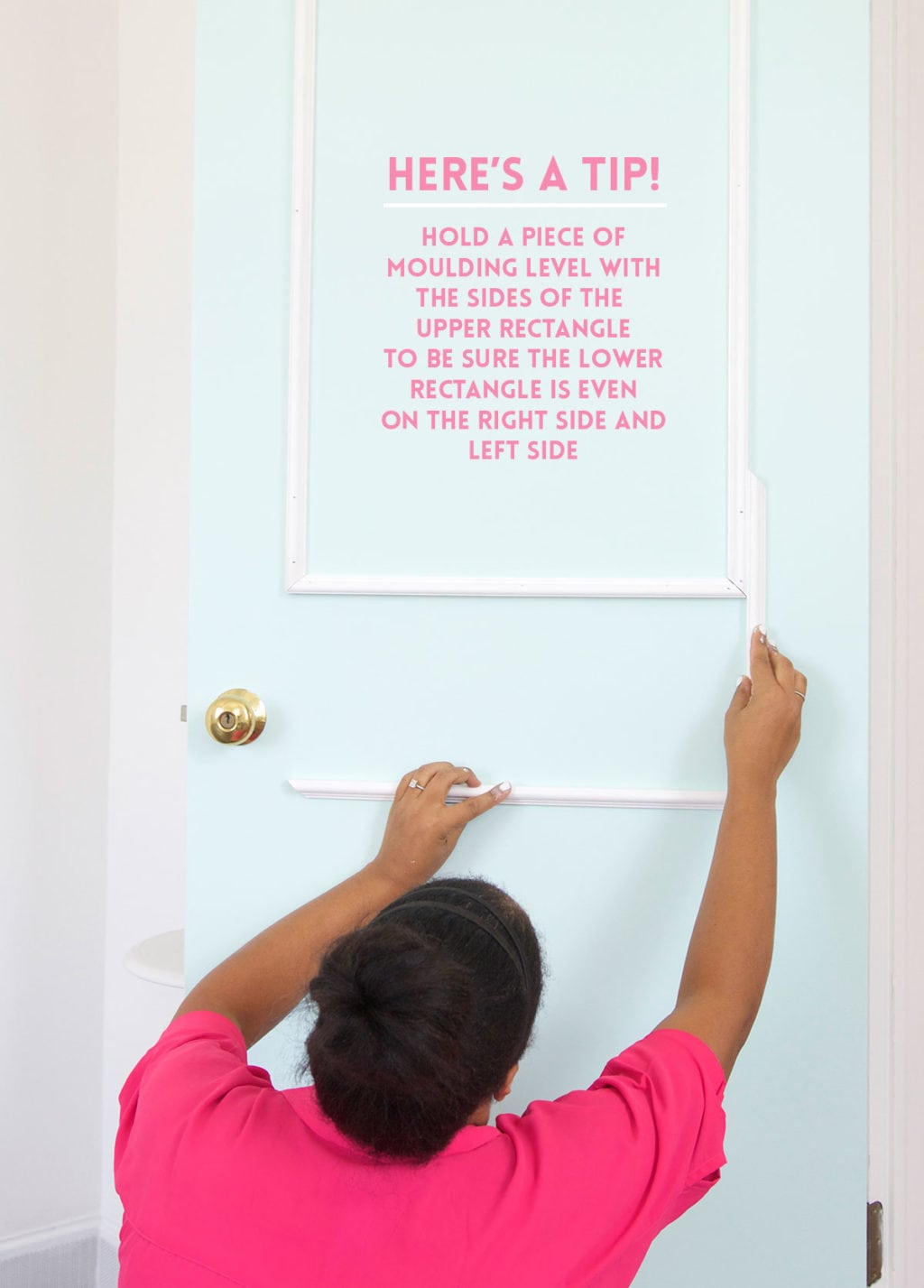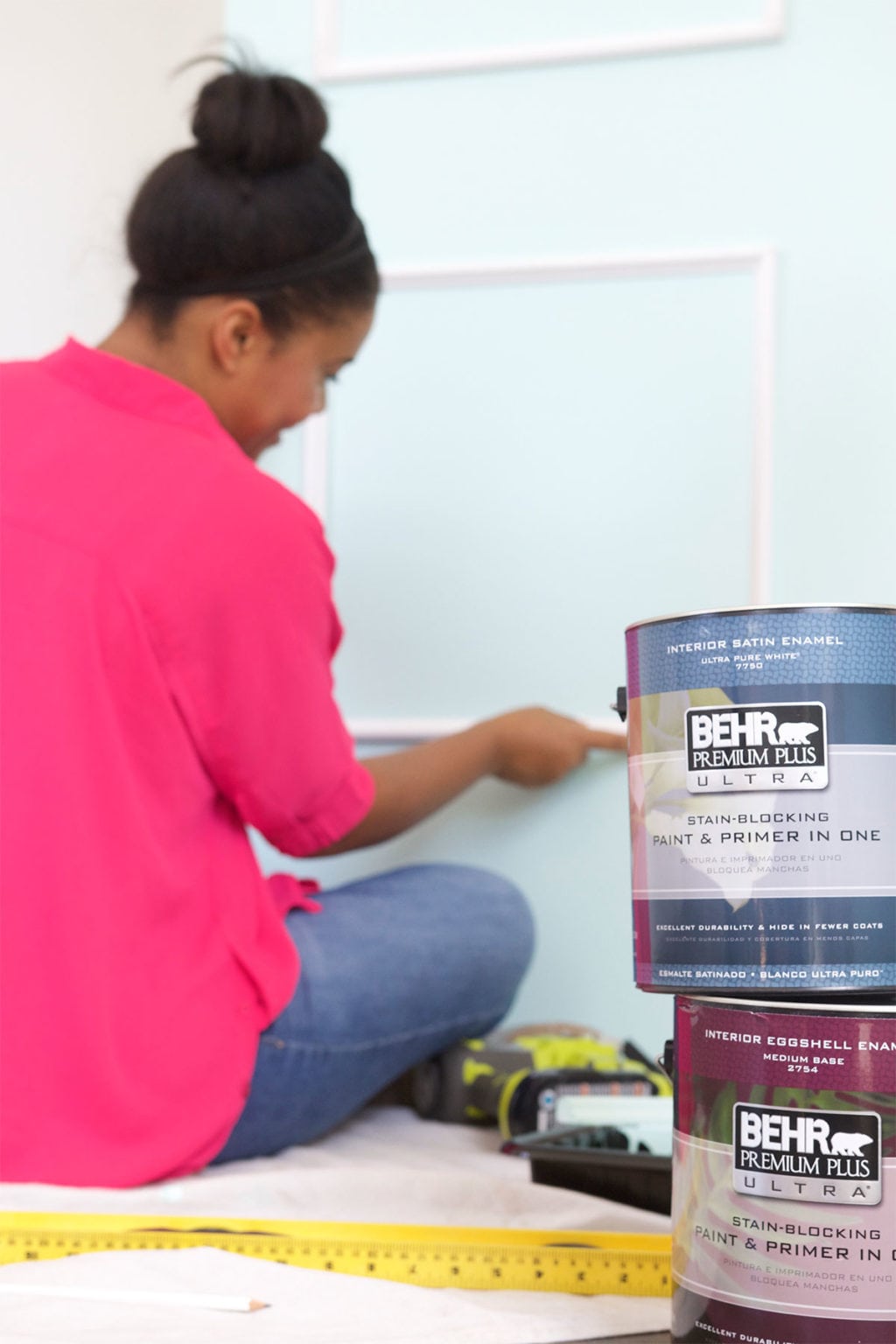 With all the moulding nailed into the door, you'll want to clean up the nail holes for a nice finished look. I used Plastic Wood for the job. It come in a little tube and dries super quickly! With the Plastic Wood filler in place, you'll just need to sand and paint to finish the job.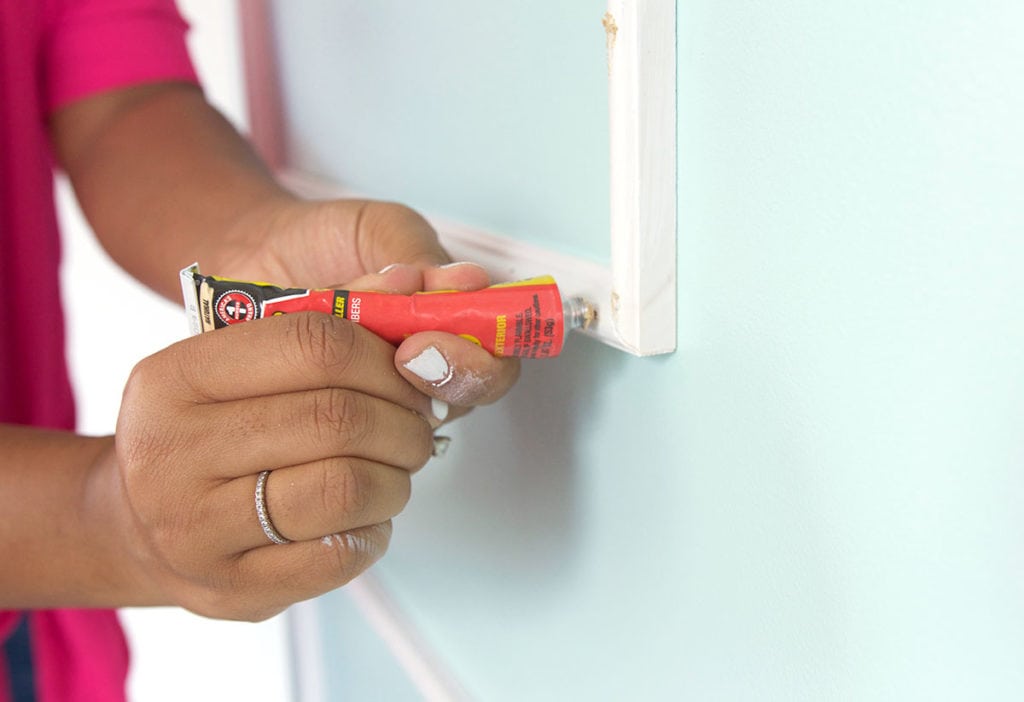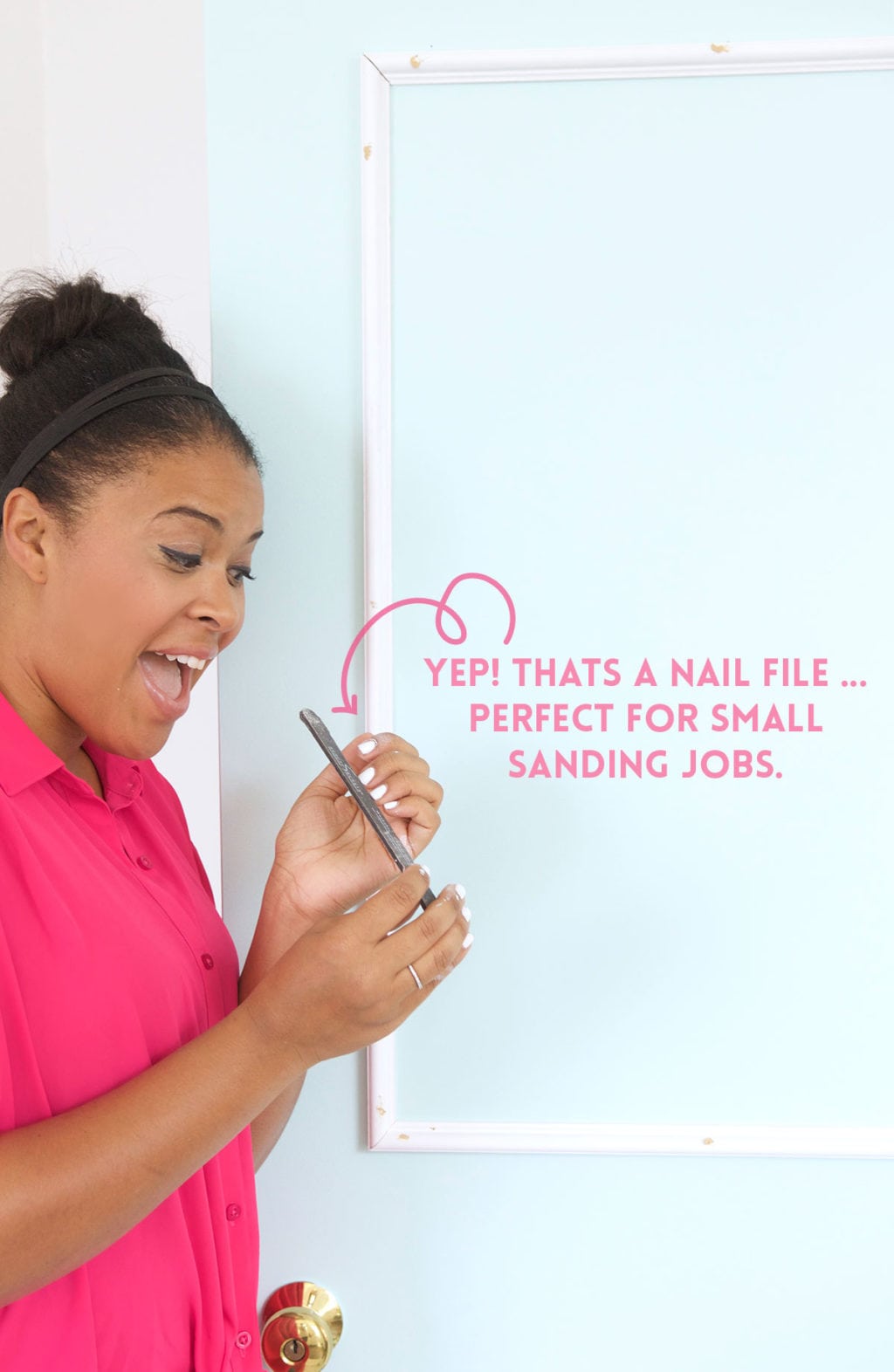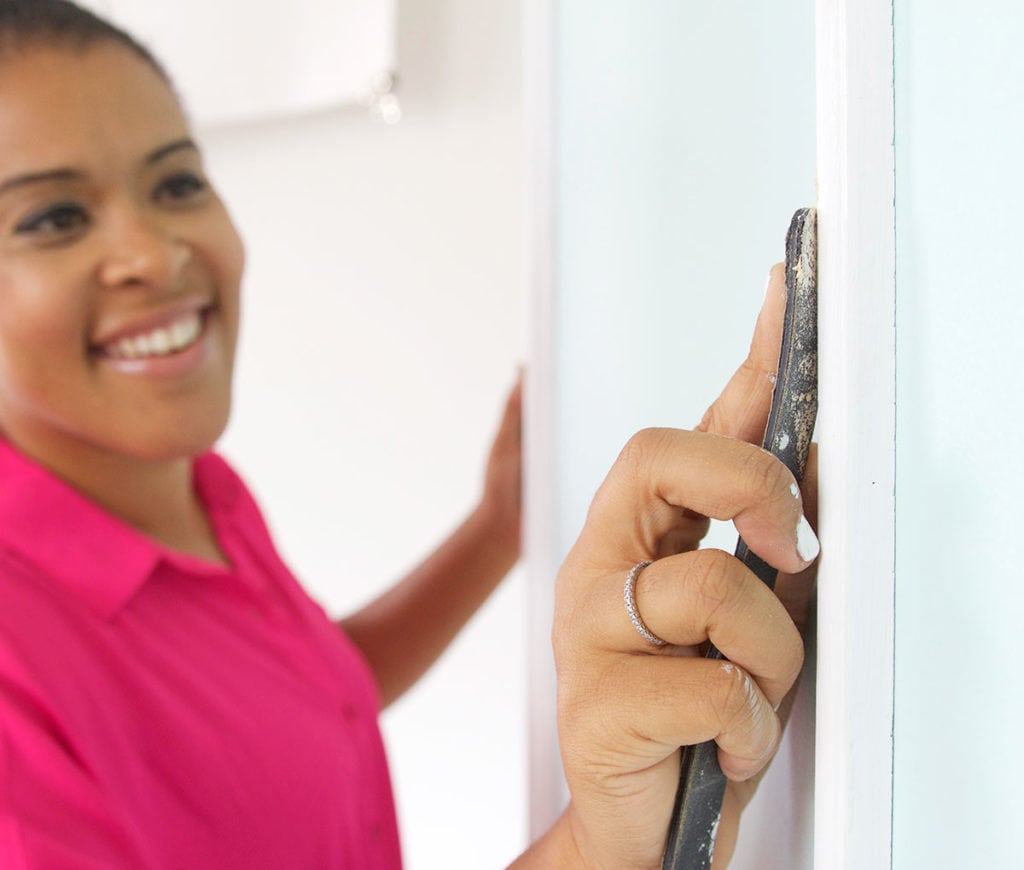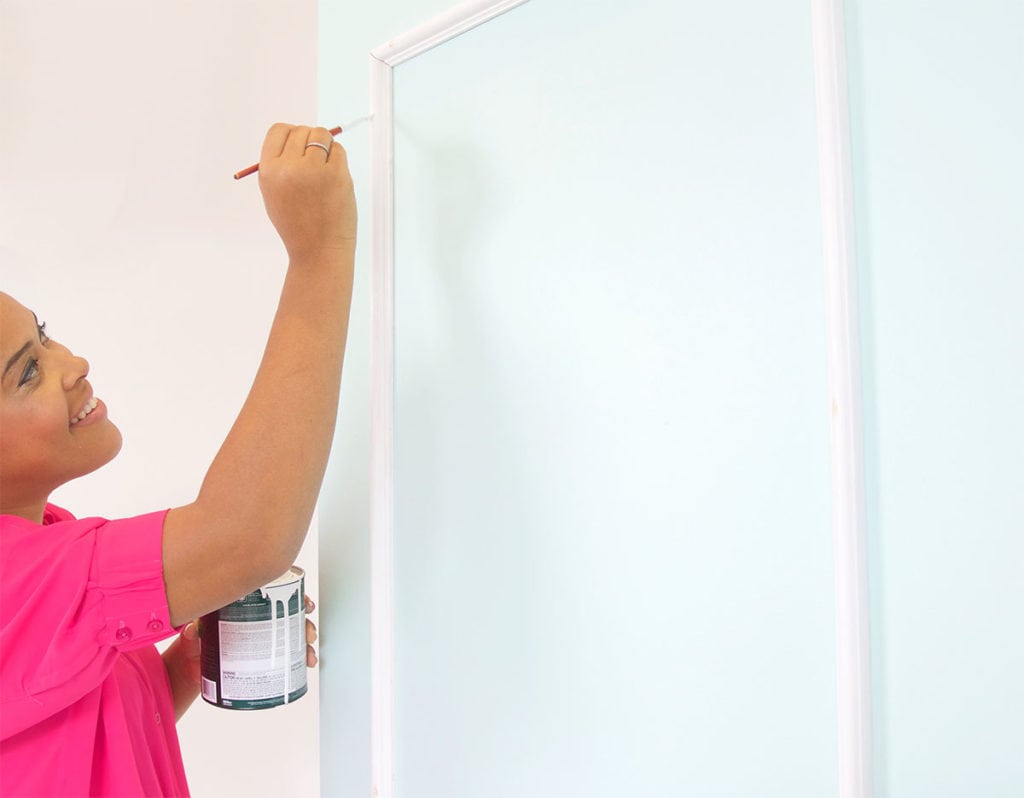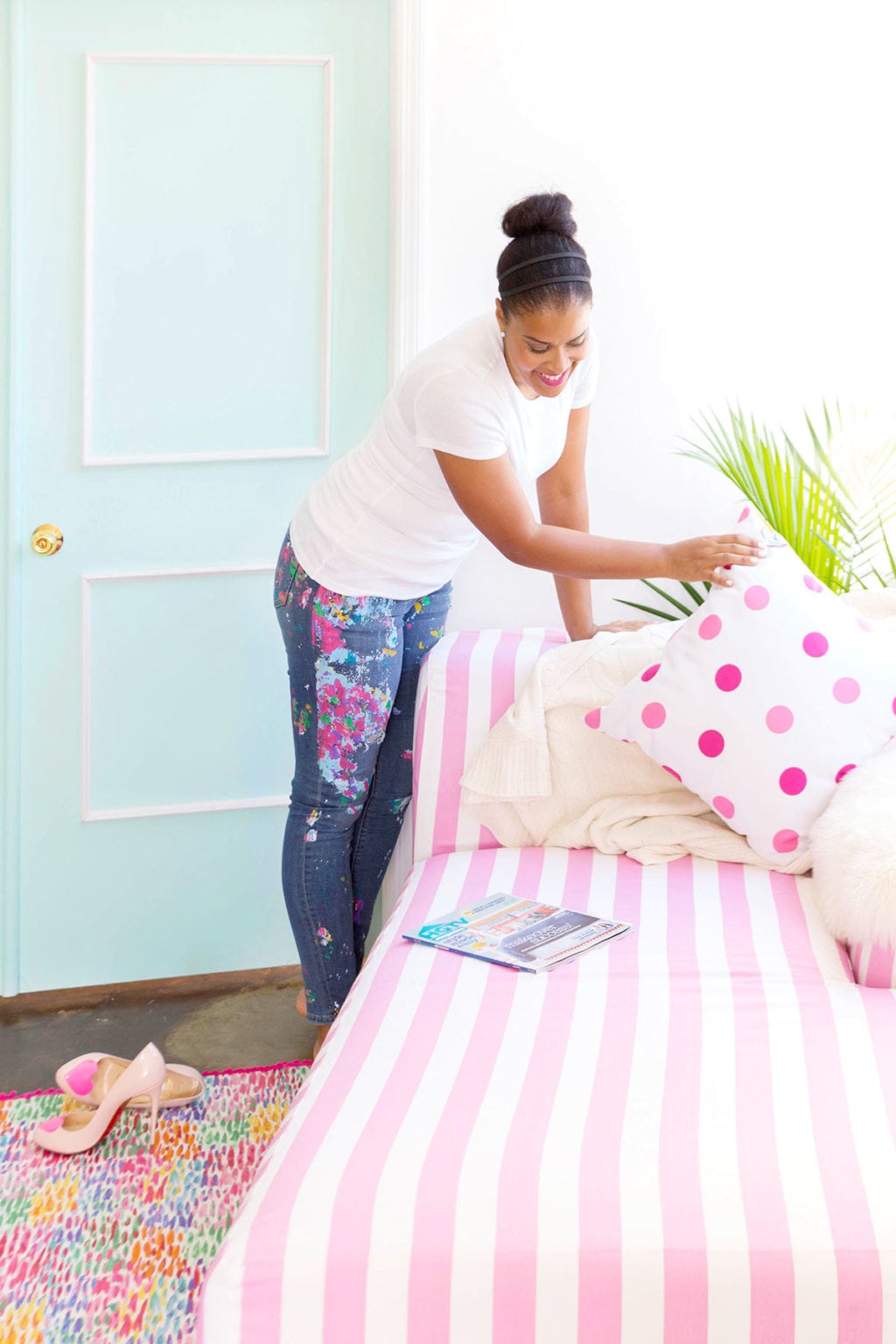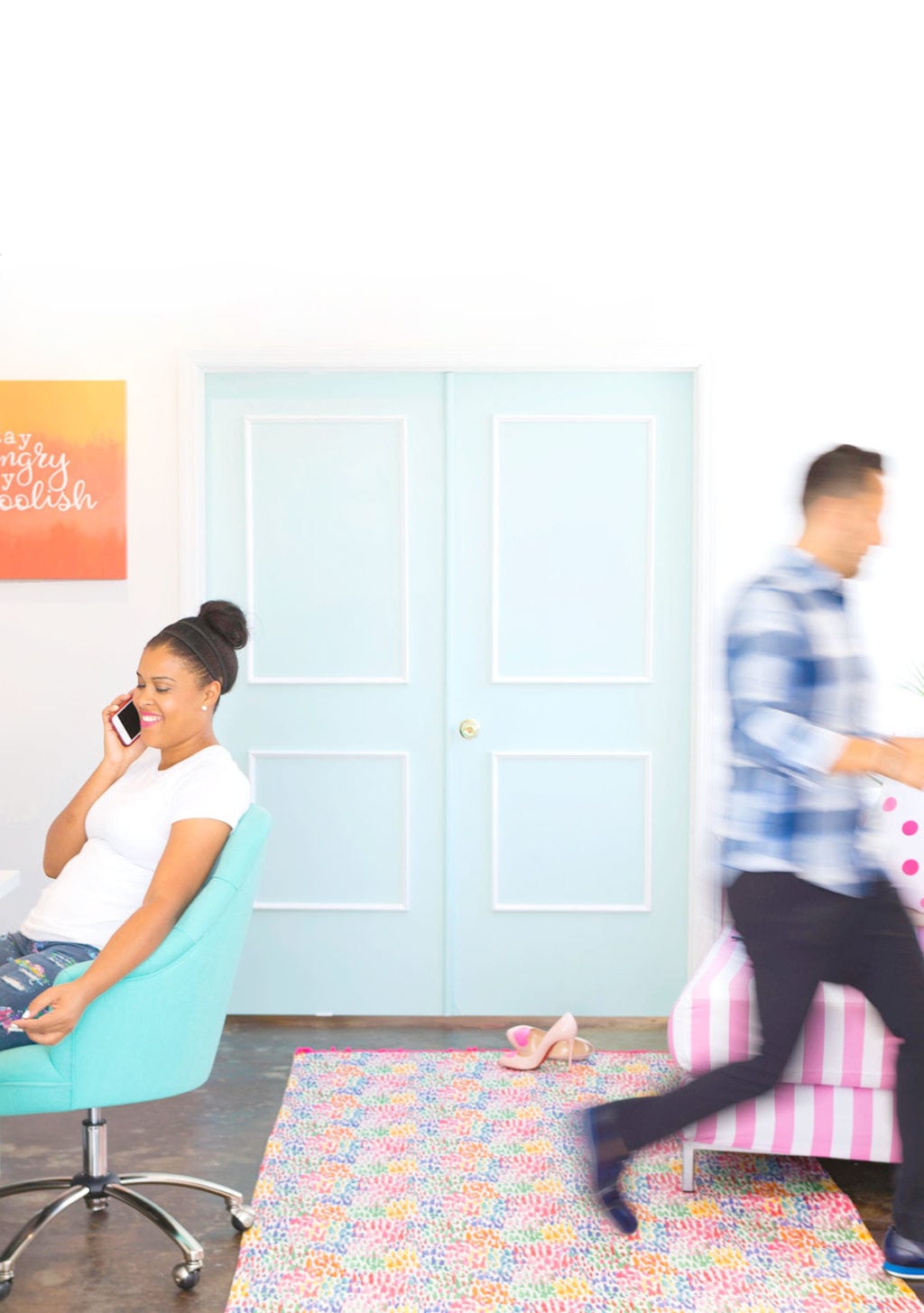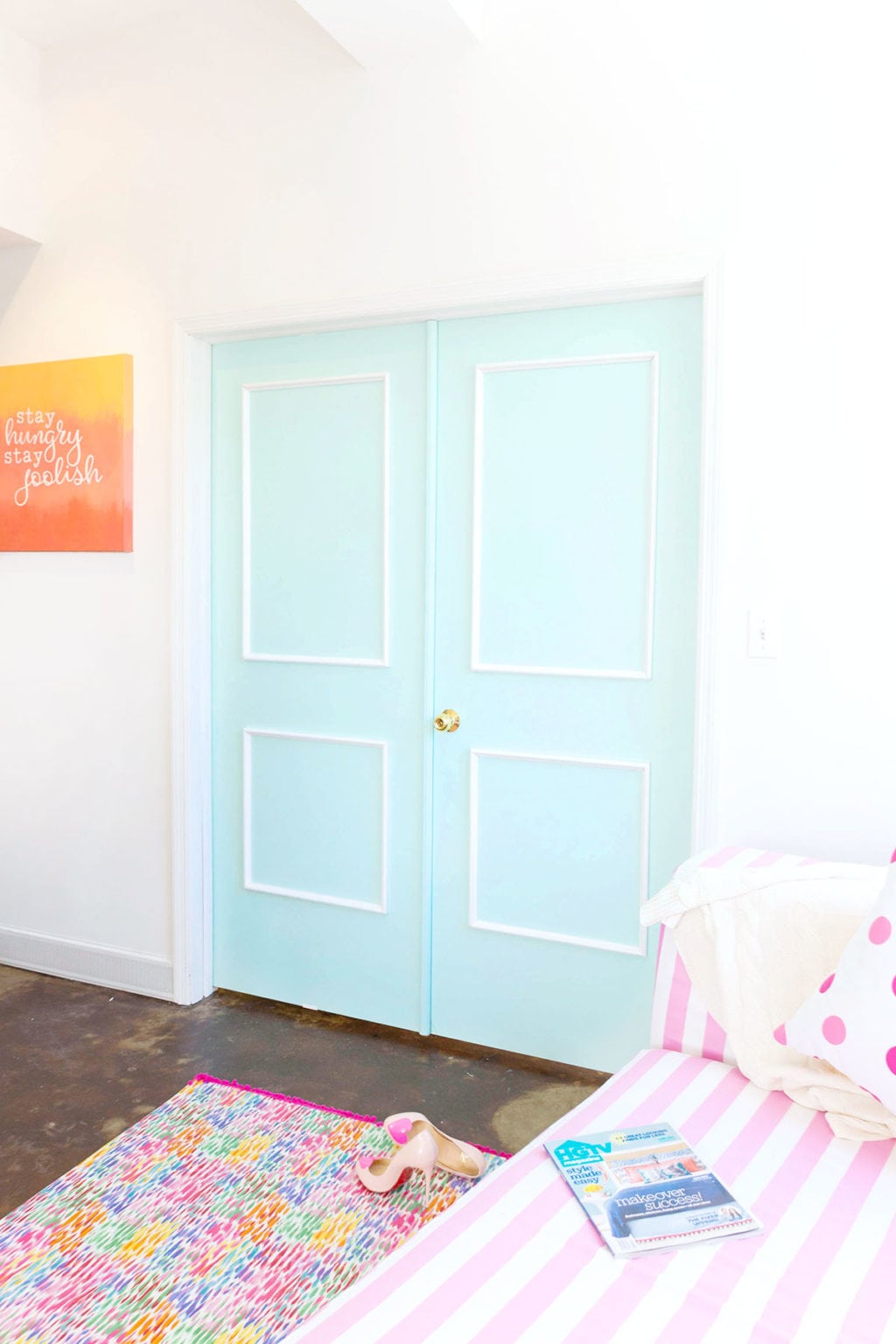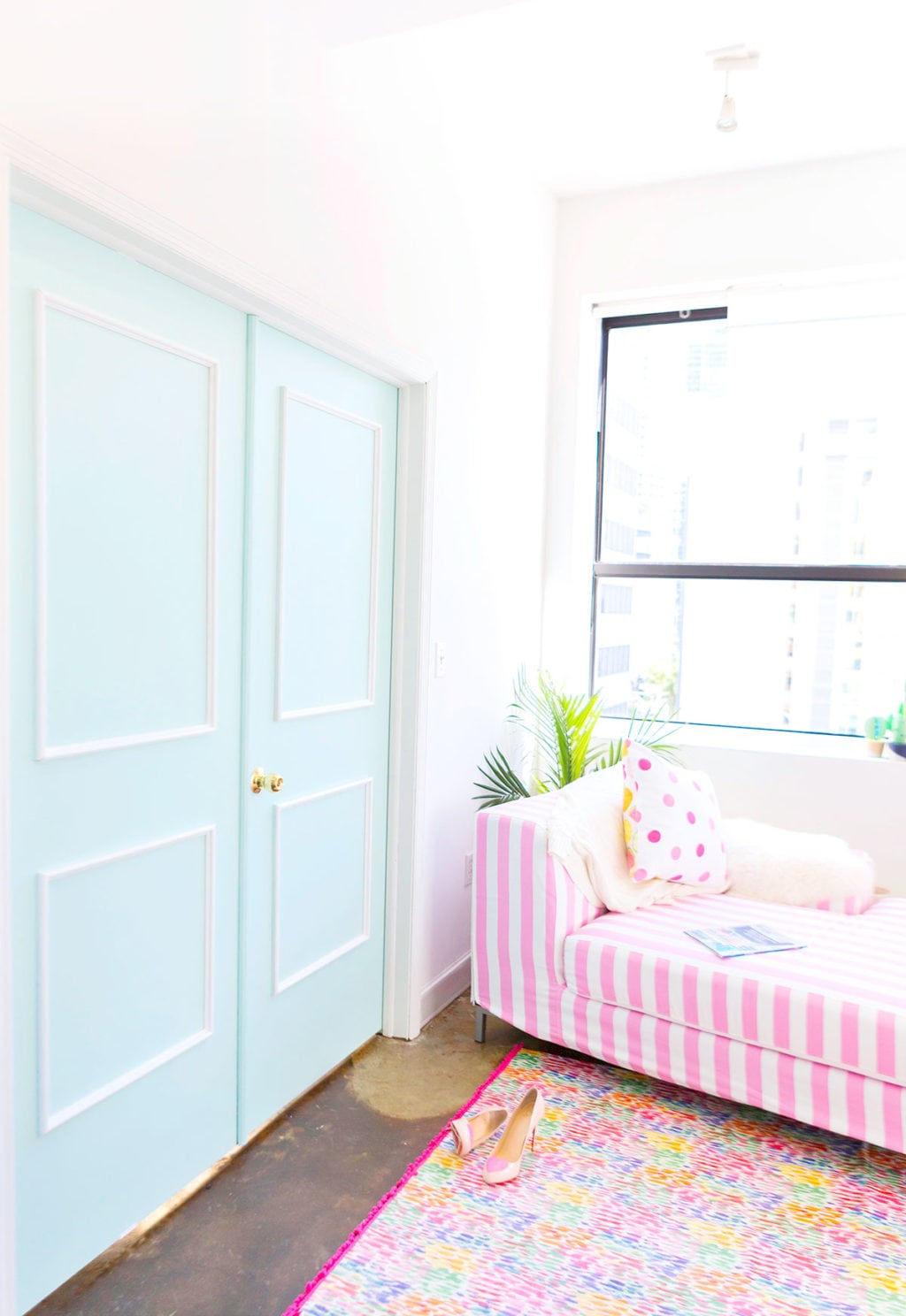 Tutorial Photography: Michelle Brener Designs
Hero Photography: Developz
How easy was that! Such a great way to add sophistication and color to your doors without breaking the bank. What color would YOU paint your doors?