Embossing paste has always been a little scary to me. I didn't understand it and I certainly didn't know what the heck I could do with it in a DIY project. I felt pretty strongly that I would never need to use embossing paste, until I got some very wise words from a fellow crafter: Embossing paste is basically cake frosting for craft projects. Well, hot damn! Why didn't you say that in the first place!?I am ALWAYS on board for cake frosting so here I am, tackling my fear of embossing paste with this simple DIY.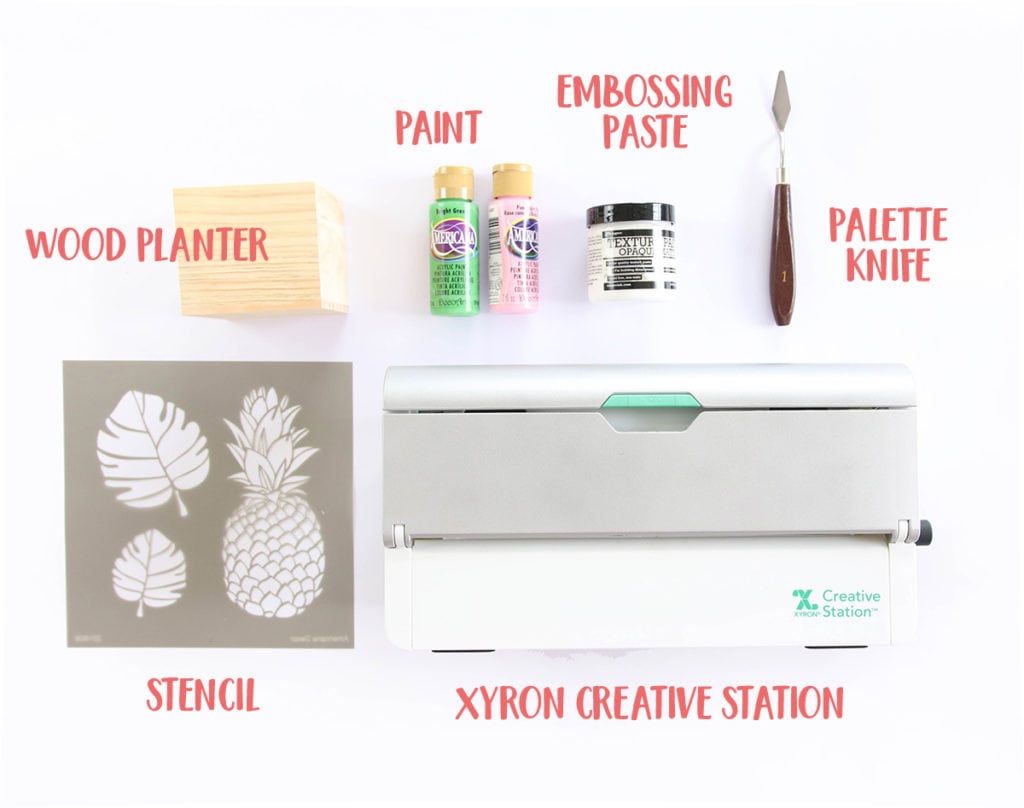 You'll need: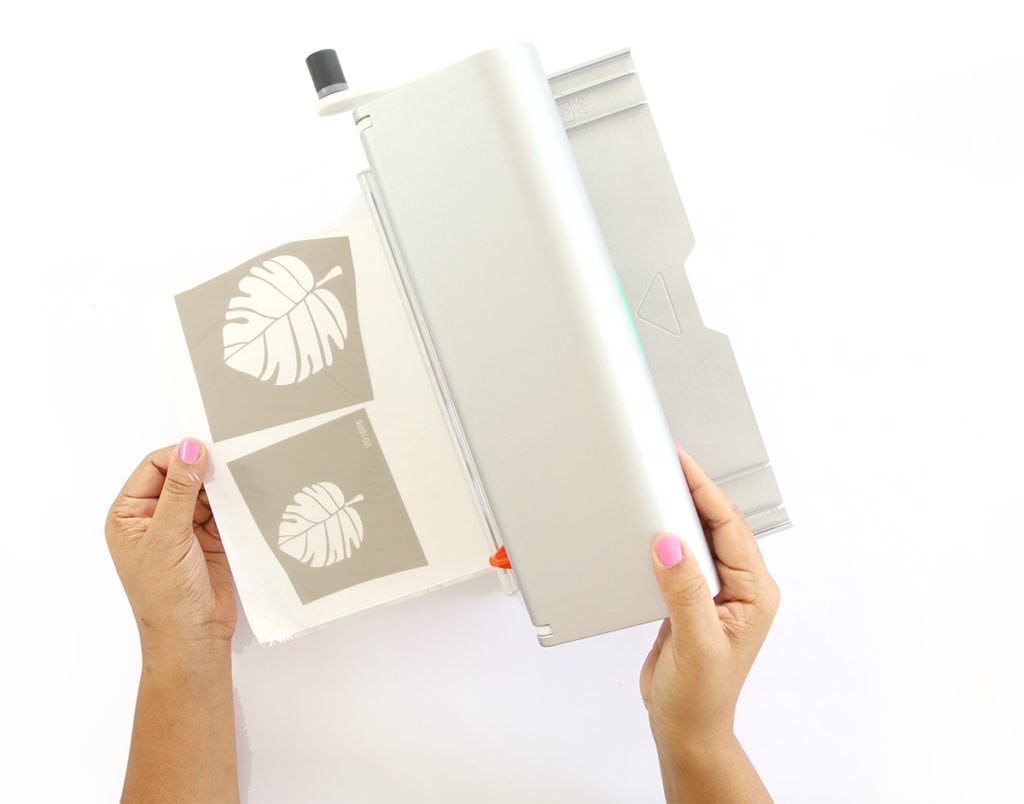 Roll the stencils through the Xyron Creative Station to create an edge-to-edge adhesive backing on the stencil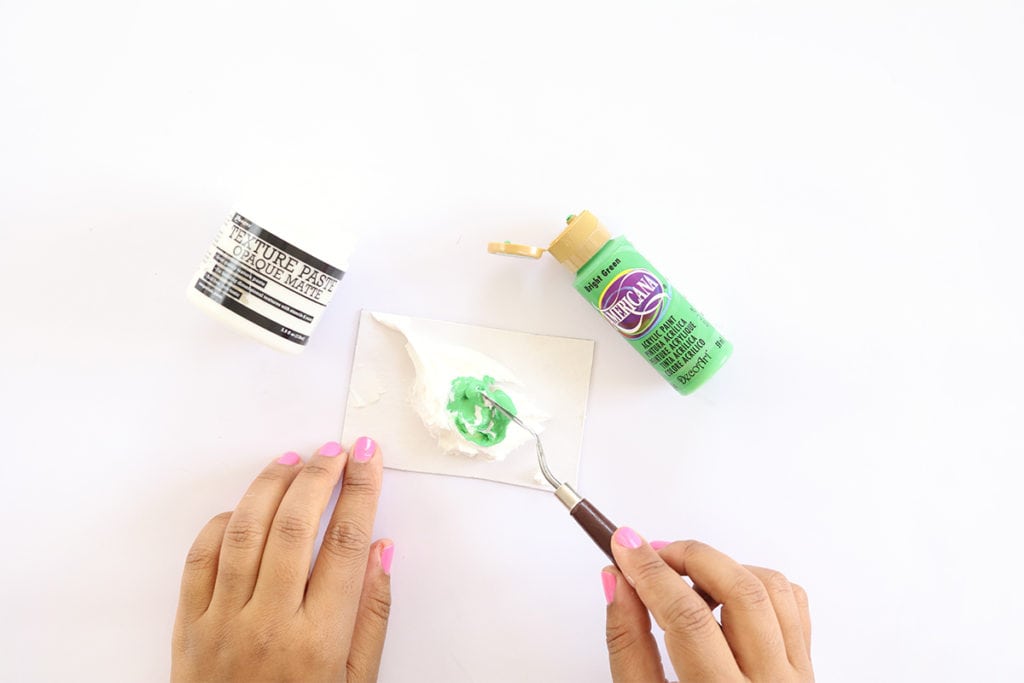 Time to tint your embossing paste! It's so so easy. Add a few drops of craft paint and start stirring. It really is like mixing food coloring into cake icing. Keep adding drops of color until you get the intensity of color you want.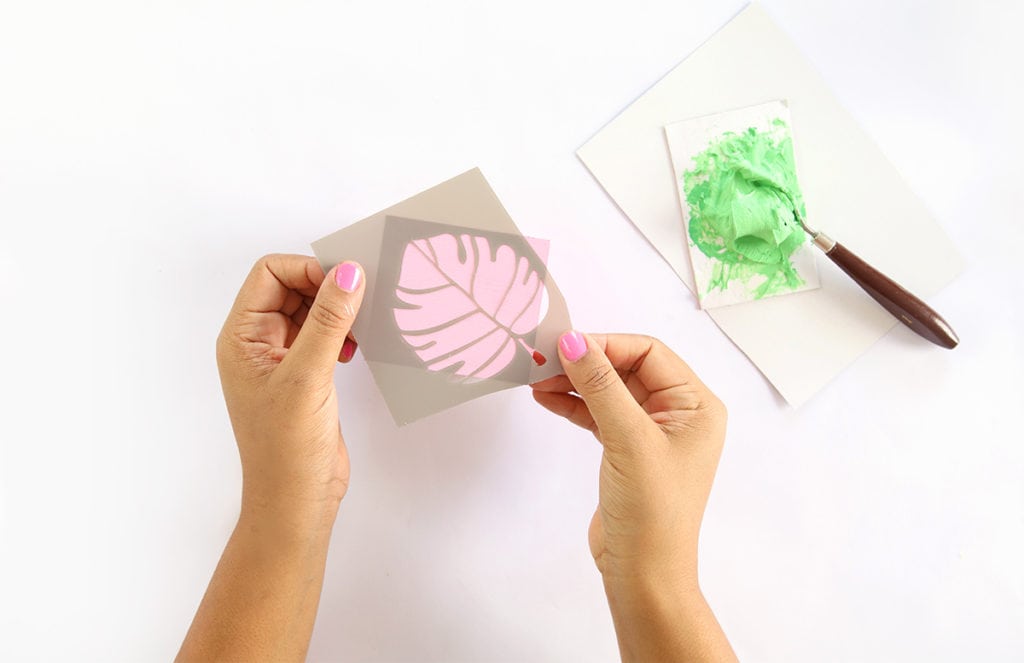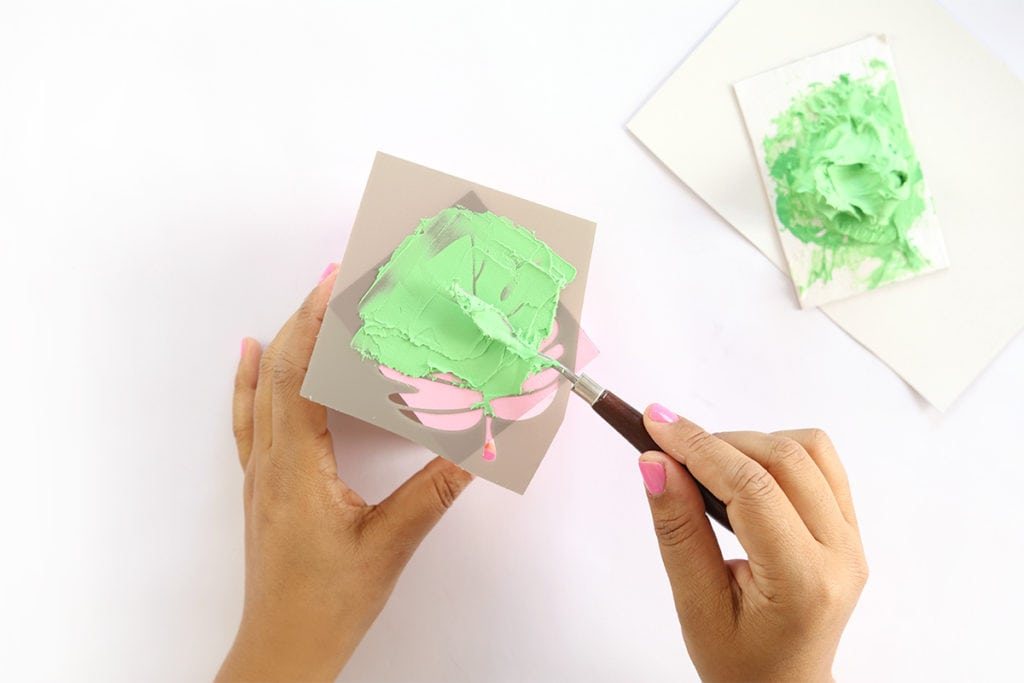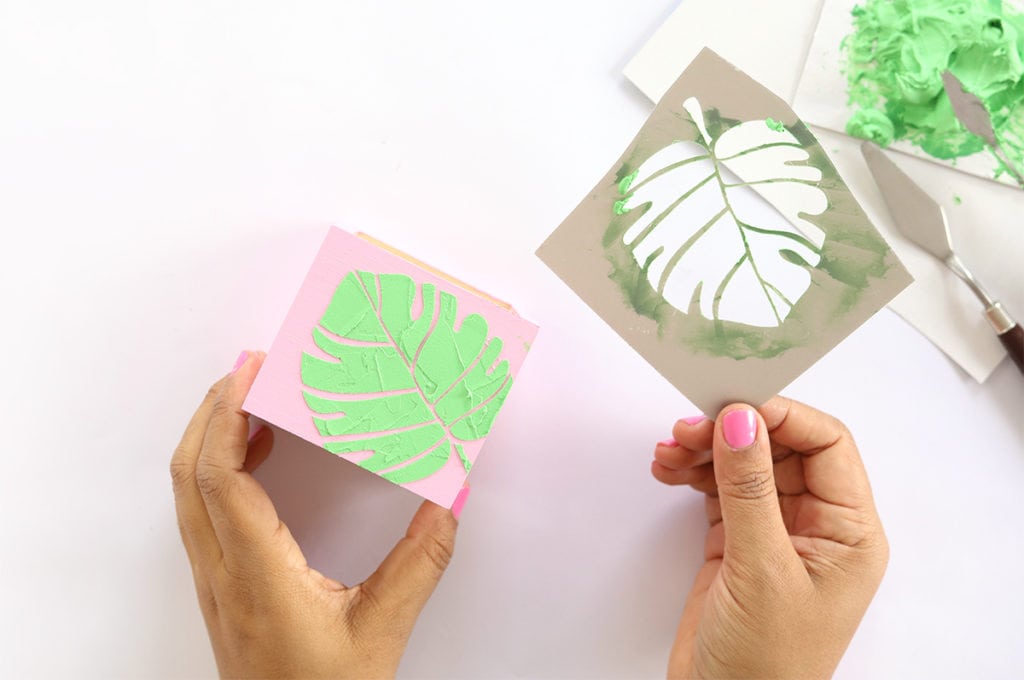 Adhere the stencil onto the painted wooden cup, then slather on a thin layer of embossing paste. Not too much!  Then peel back the stencil and you have a pretty stenciled design with added dimension and texture.