"I'd hit that."
"Let's get smashed"
"I'm at the end of my rope"
Whatever your favorite pinata pun, you won't need any for this DIY because there were no pinatas harmed in the creation of this fun DIY Pin the Tail on the Pinata party game just in time for Cinco de Mayo – or any fiesta you have planned.
For this project, I pulled out my Cricut Explore and used the large 12×24 cutting mat to create a paper pinata perfectly sized for a wall hanging. I also used chipboard to make the finished project super sturdy and useable for many more parties to come.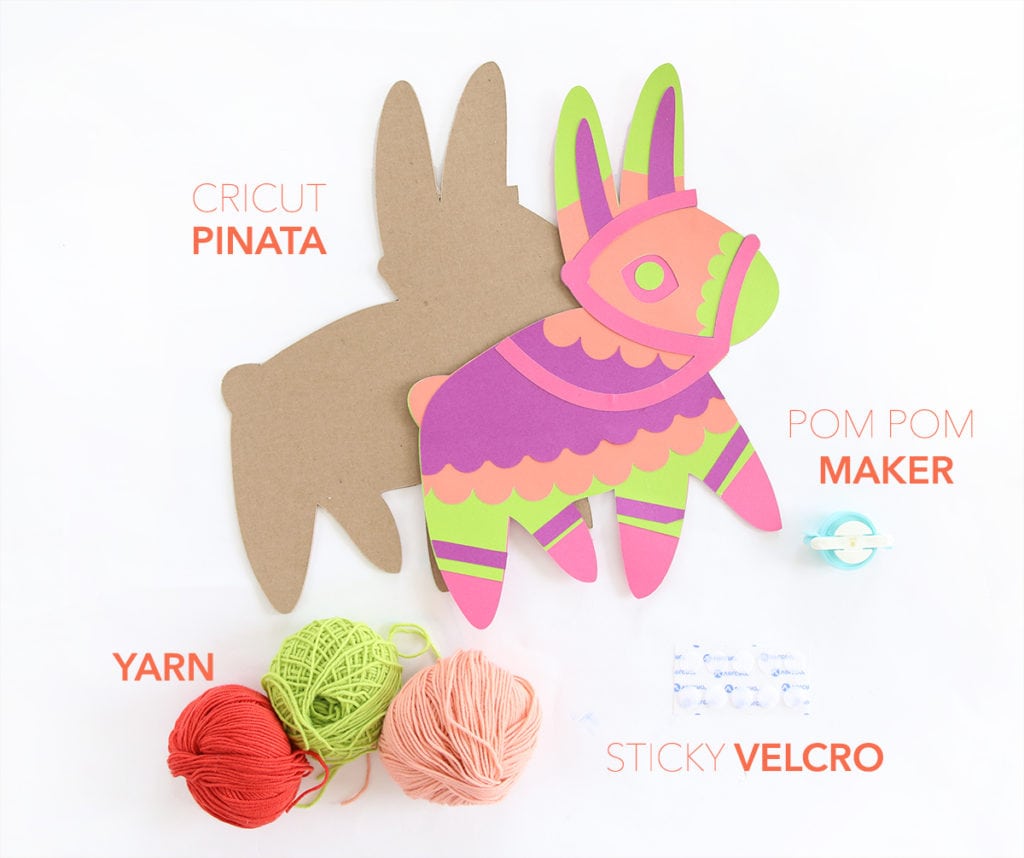 For this you'll need:
A Paper Pinata created using THIS Cricut Design Space Canvas – I've done all the hard work for you – you just need to cut!
Yarn
Sticky-back velcro dots
Pom Pom Maker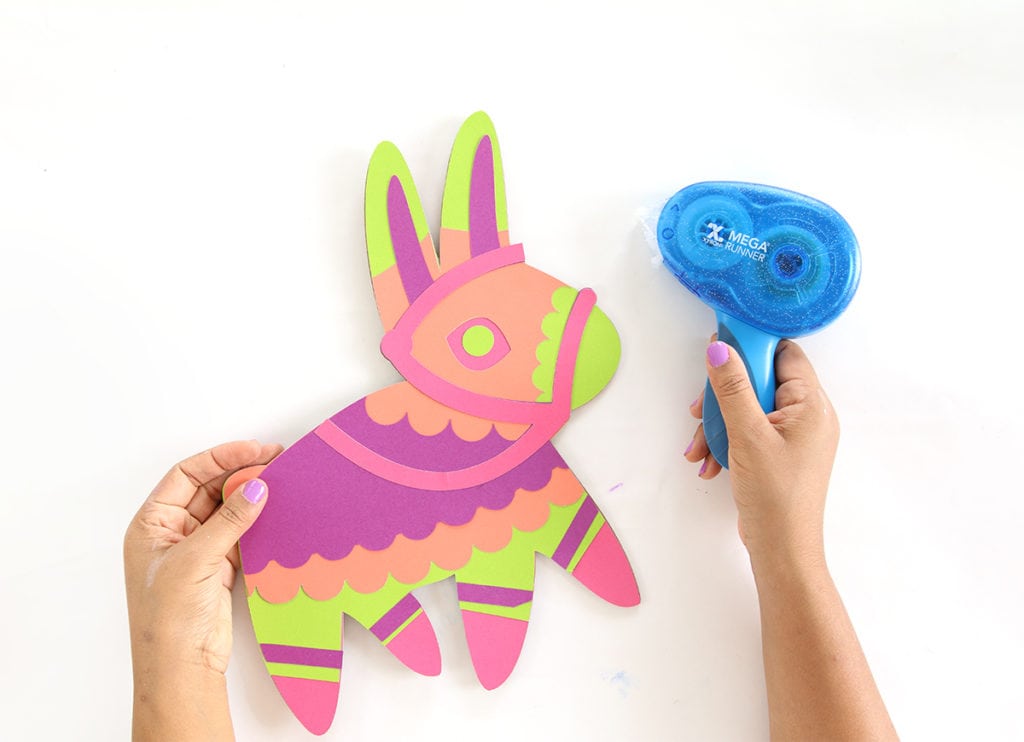 CLICK HERE for the Cricut Design canvas for the project
Use glue or a tape runner to adhere the chipboard layers beneath the assembled paper pinata. This will make your pinata a lot sturdier.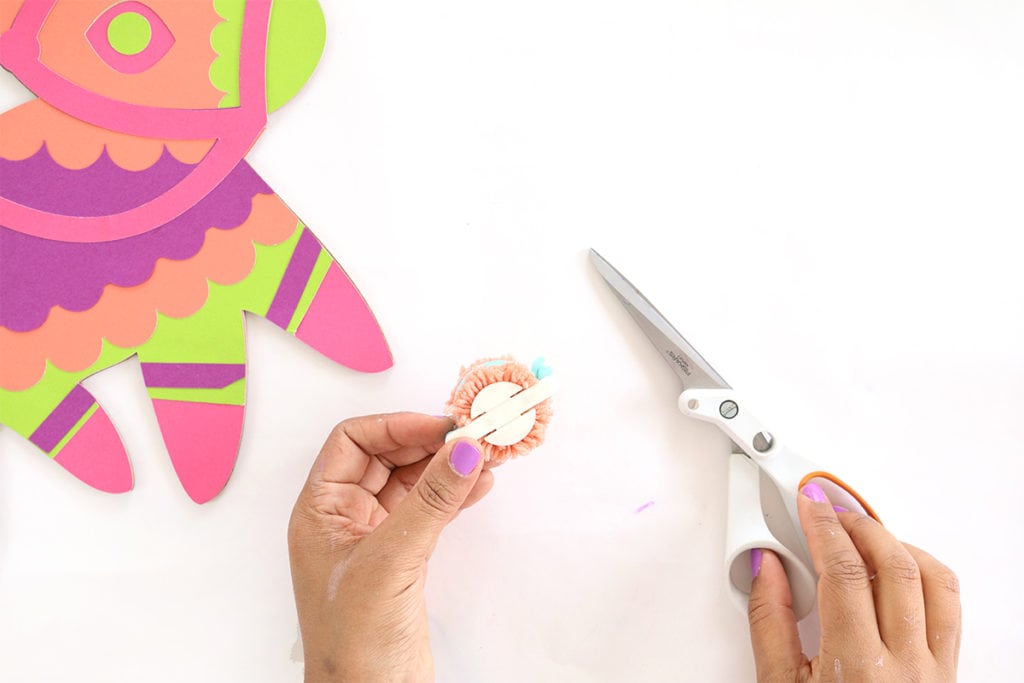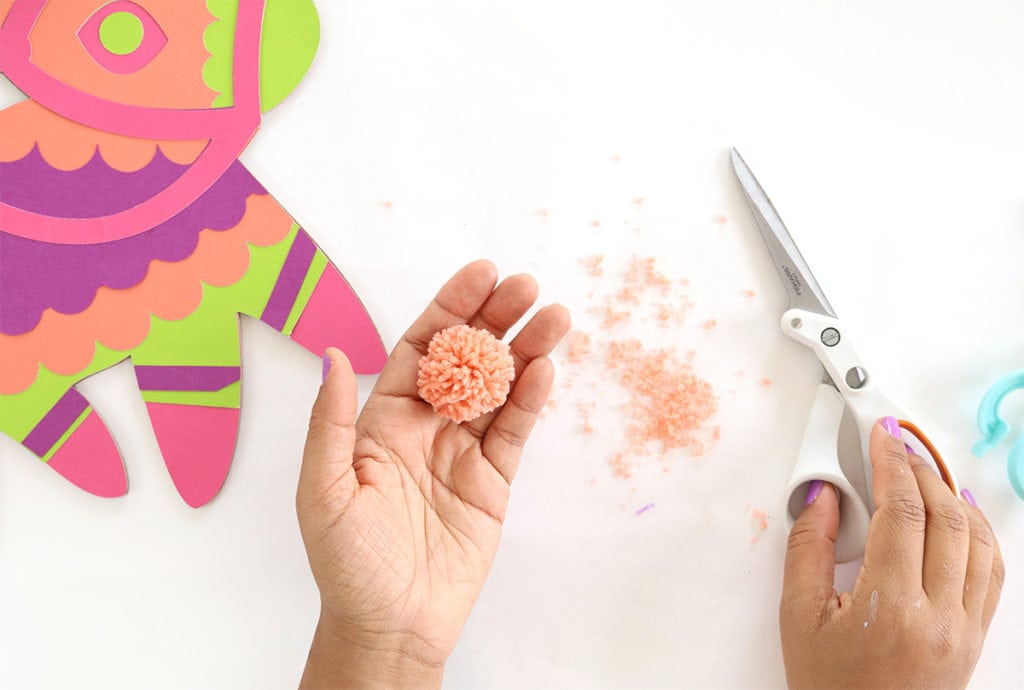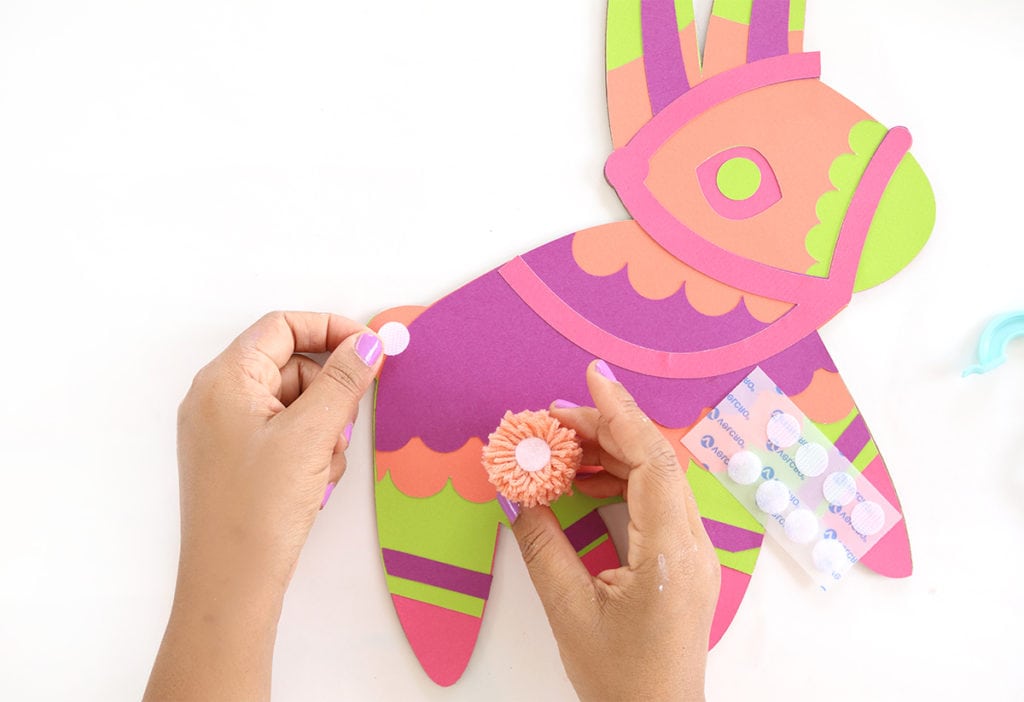 Make a pom pom on your pom-pom maker, then stick a velcro dot onto the center of it. Stick the other half of the velcro dot onto the tail of the paper pinata.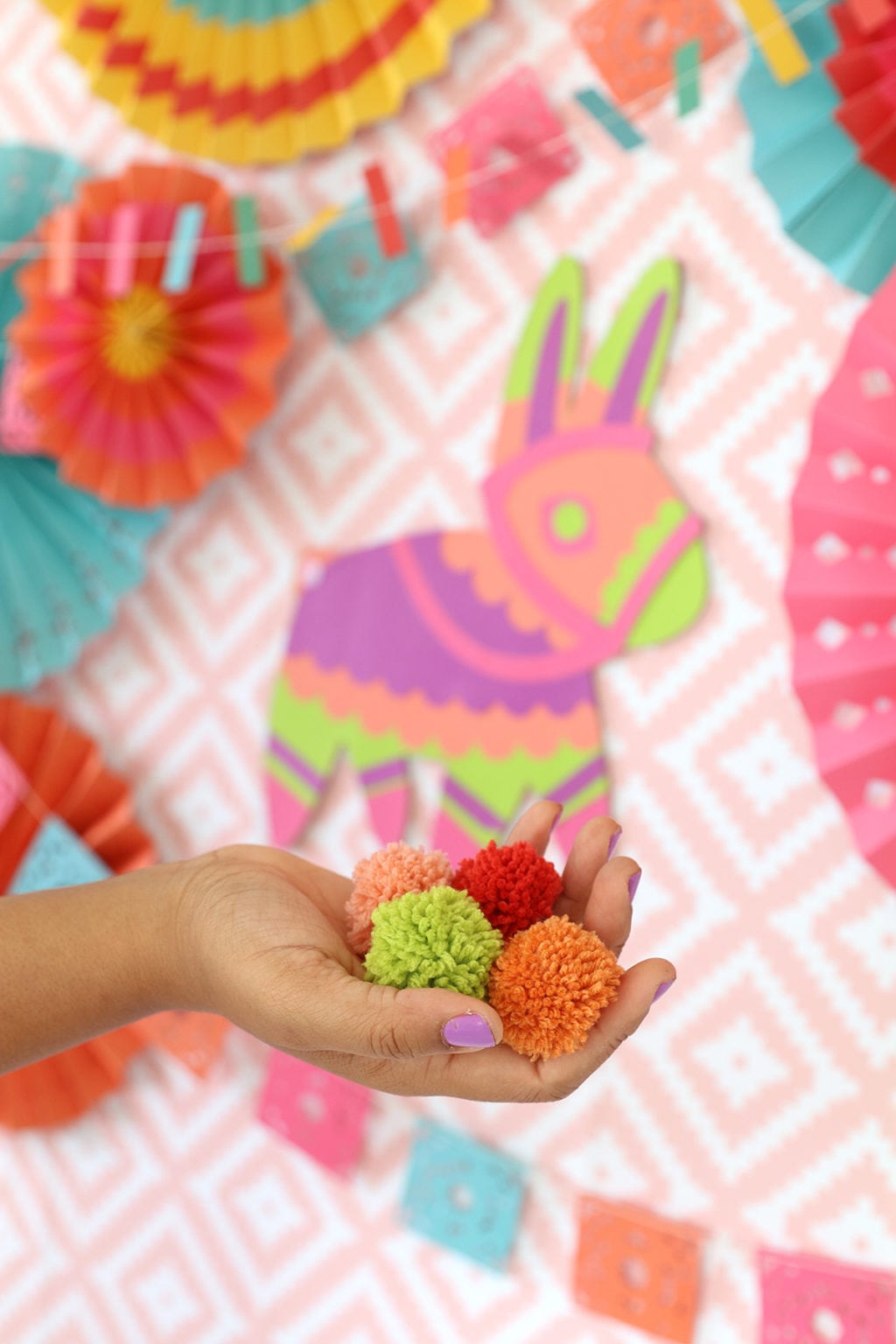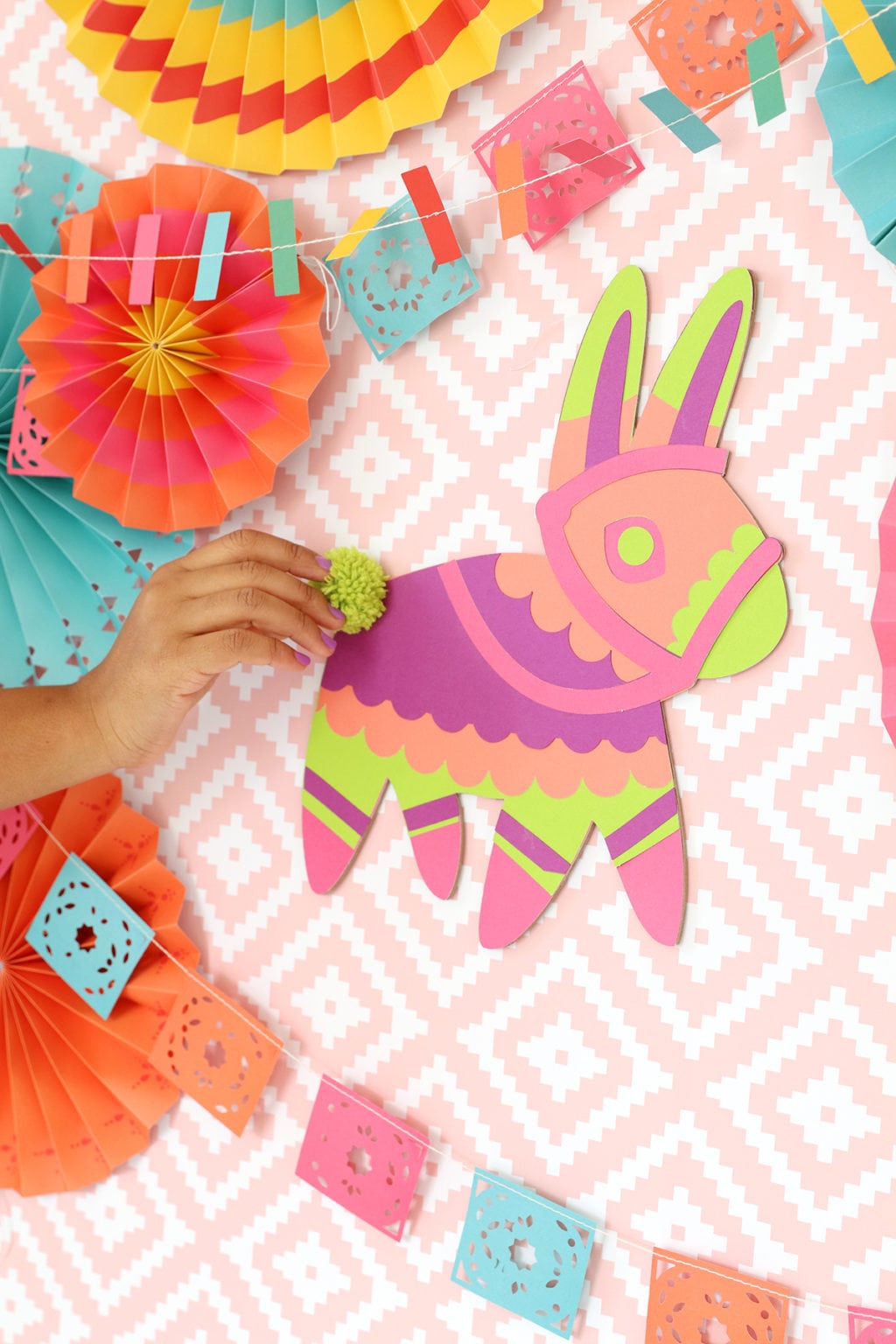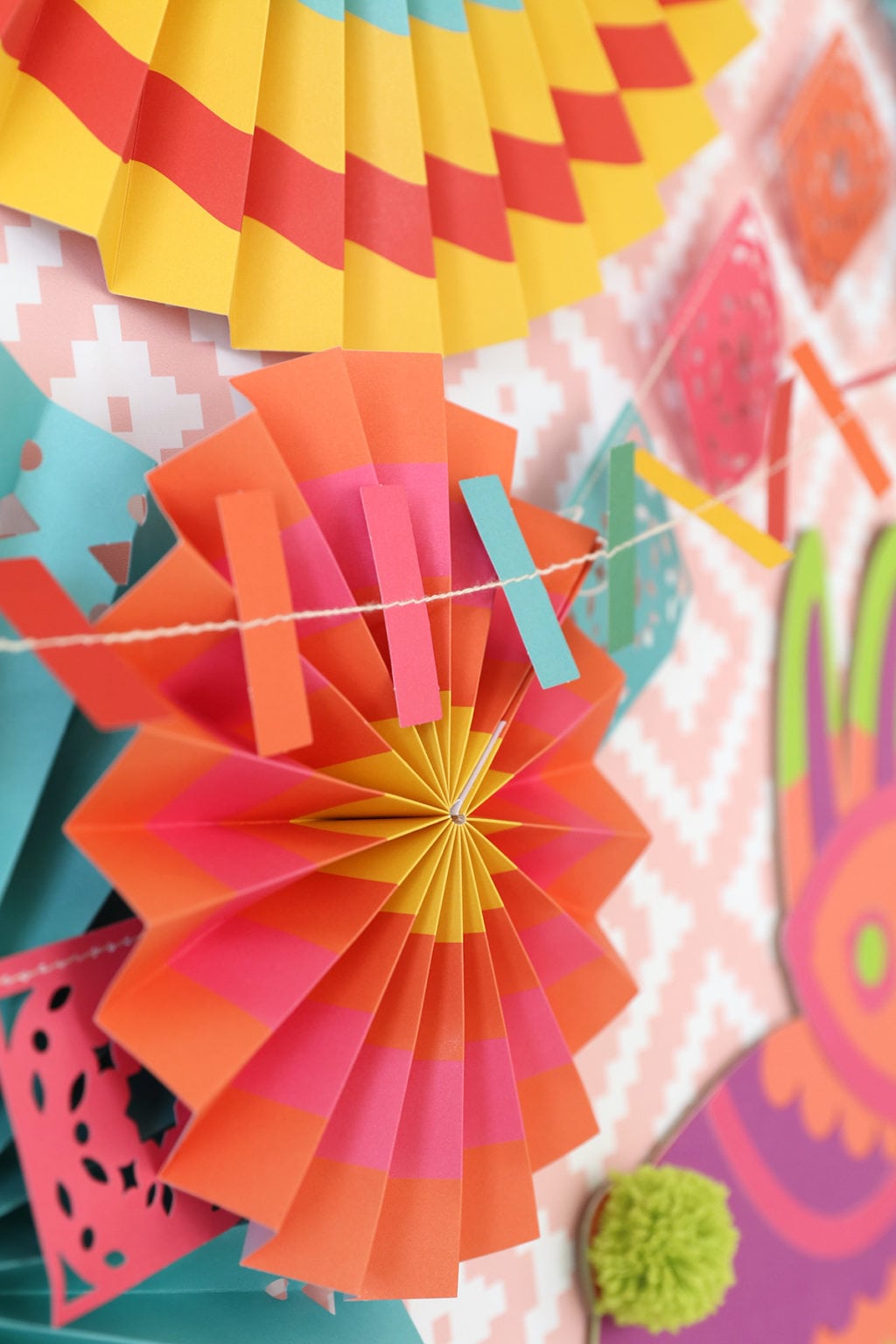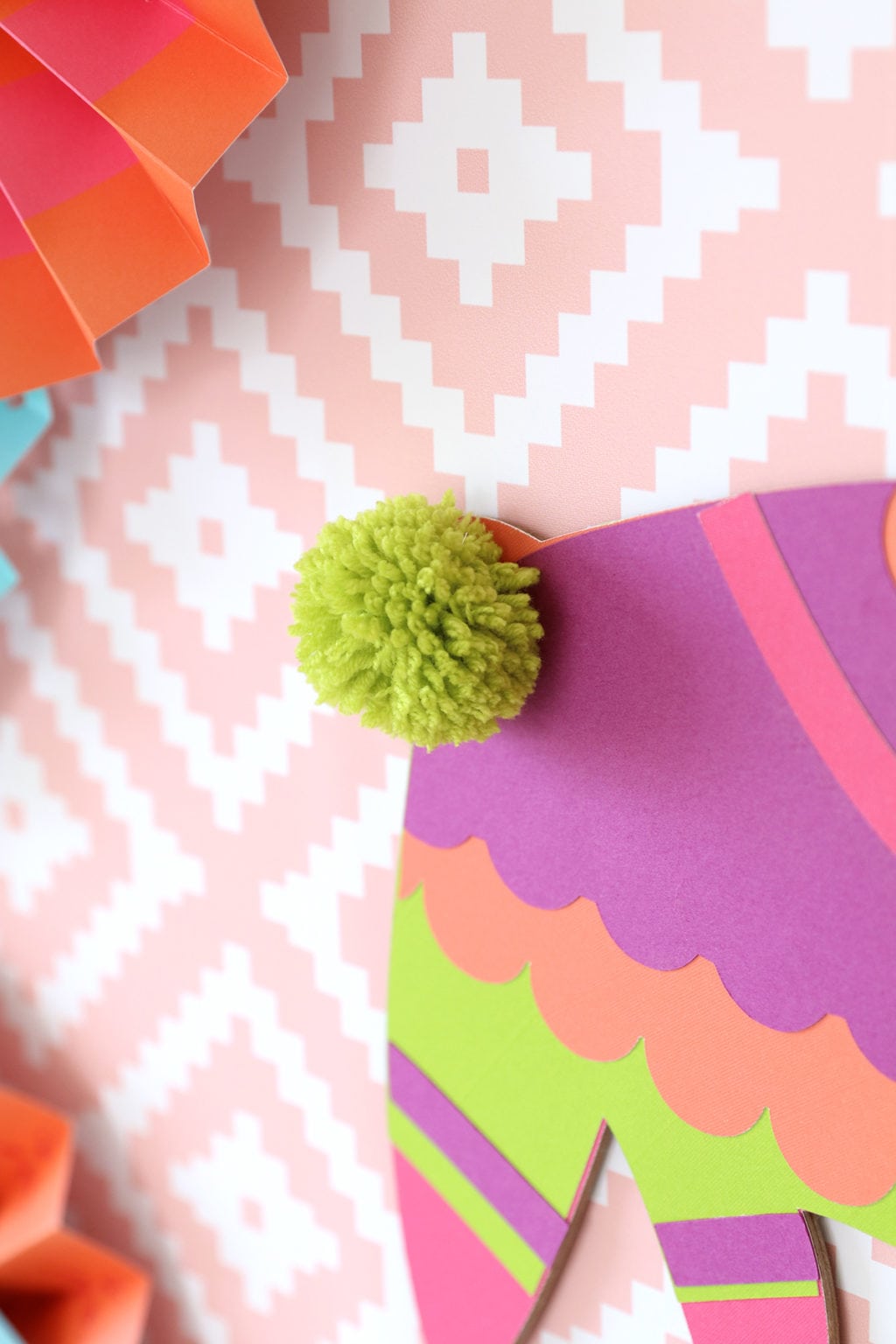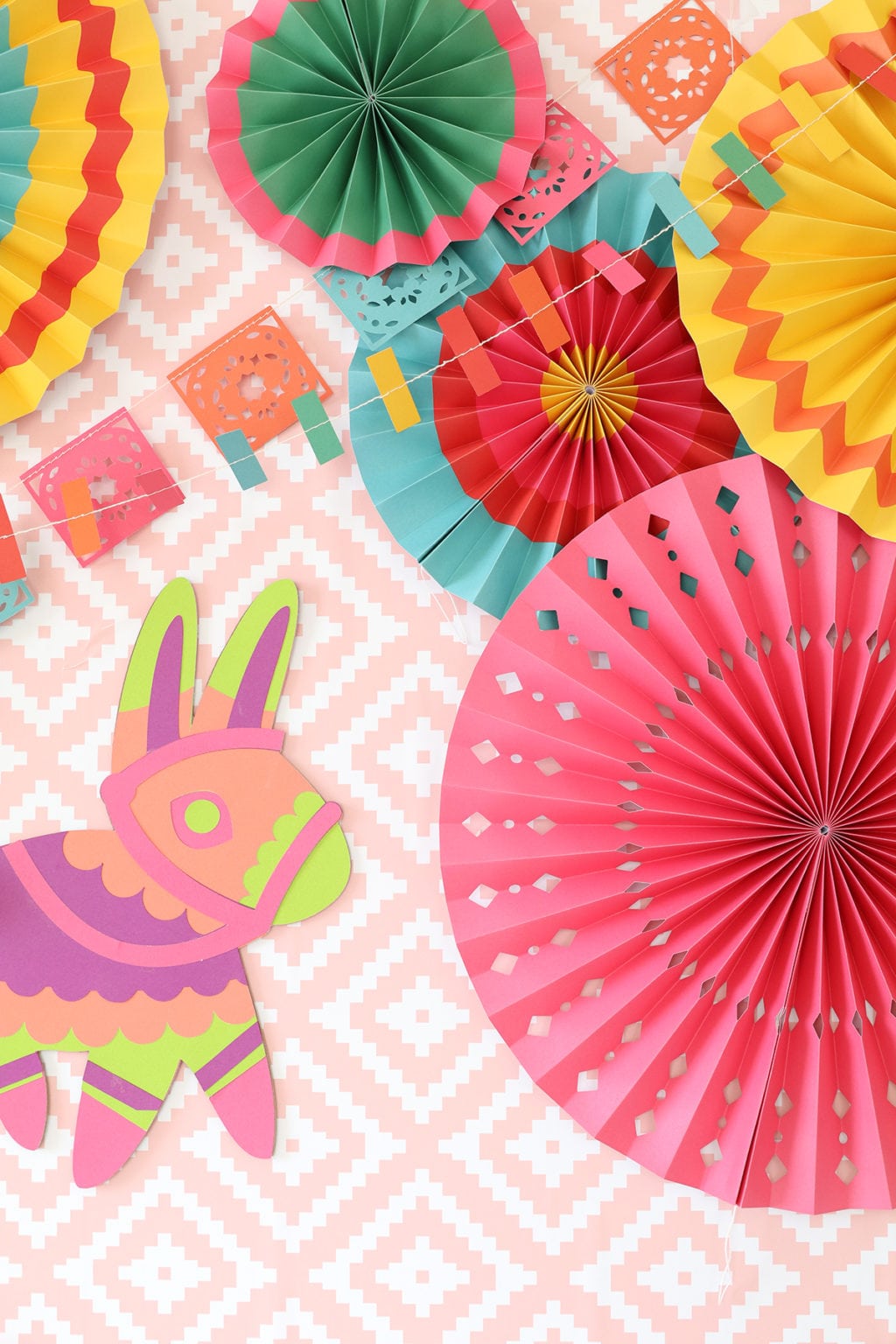 Who's ready to have a fiesta!!
This is a sponsored conversation written by me on behalf of Cricut. Thanks for supporting the awesome, crafty partnerships that keep the lights on in this joint. All opinions and text are mine.