The clock is ticking and there isn't much more time to put together those last minute holiday gifts. Damask Love to the rescue!
Just like last week's Easy Like Sunday Morning post, I'm joining forces with the Joann Fabrics #MakeItGiveIt campaign to share another really easy project that is perfect for last minute holiday gift giving.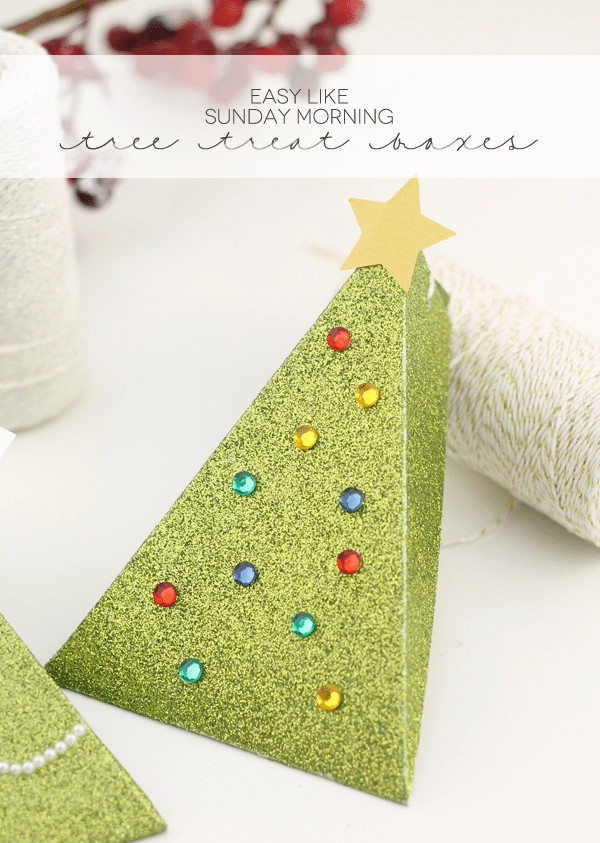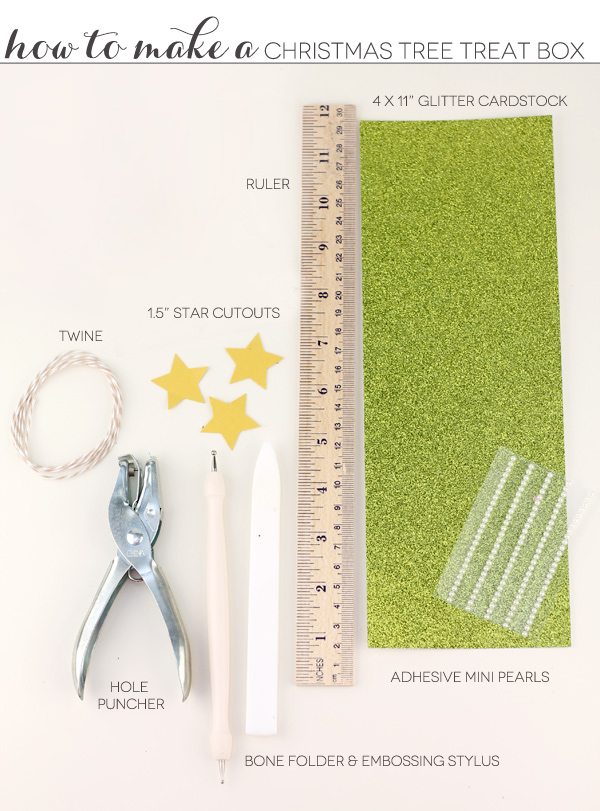 You probably have most of these supplies on hand or can get them without too much trouble. I love the way this project comes together with the glittery green cardstock, but you certainly could create the same treat boxes with plain cardstock.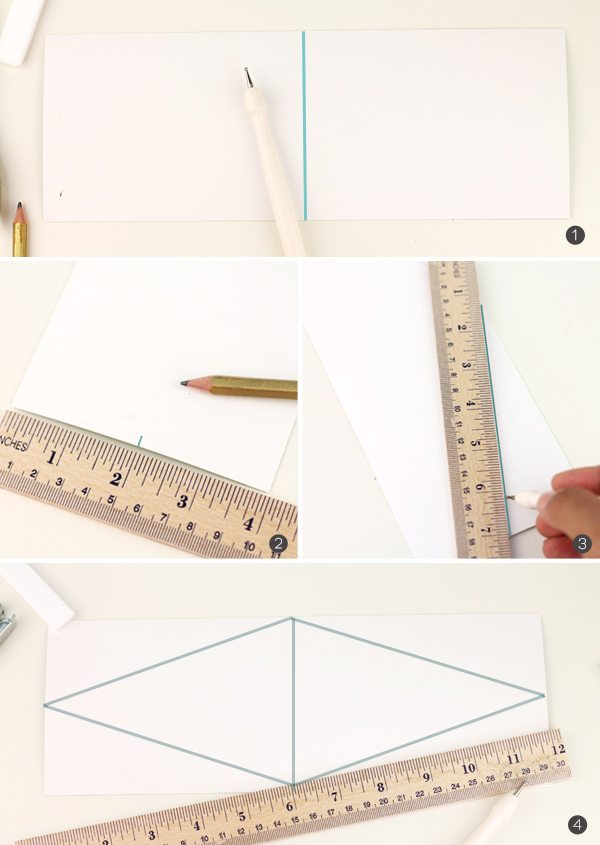 Use the scoring stylus and ruler to crease the cardstock down the middle
Use the ruler to make a mark in the middle of the 4″ edge of the cardstock
Use the scoring stylus and ruler to score a line between your pencil line and the middle crease…
You should create score lines in the shape shown
Punch a hole as shown
Fold the tree shape together and use baker's twine to secure closed.
Top the tree with the cut out star shape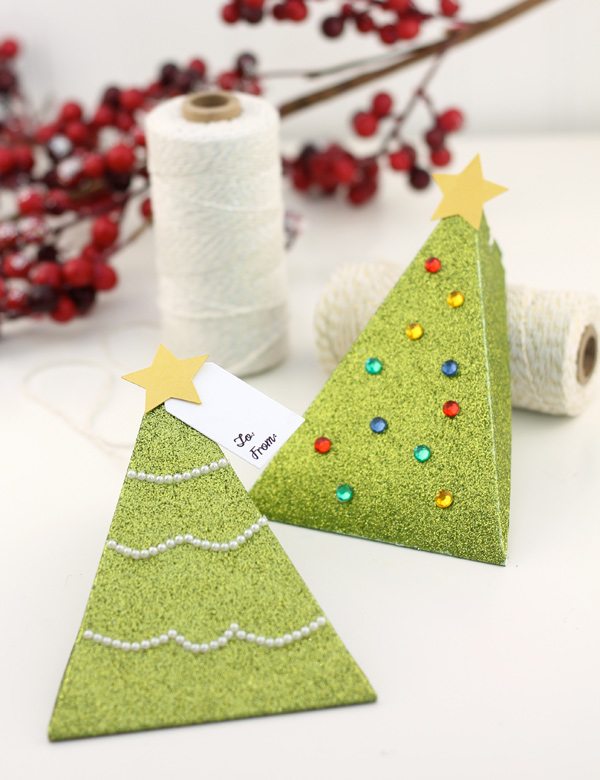 You can decorate the tree boxes in anyway you want – I went with pearl and gem adhesives which is quick and easy.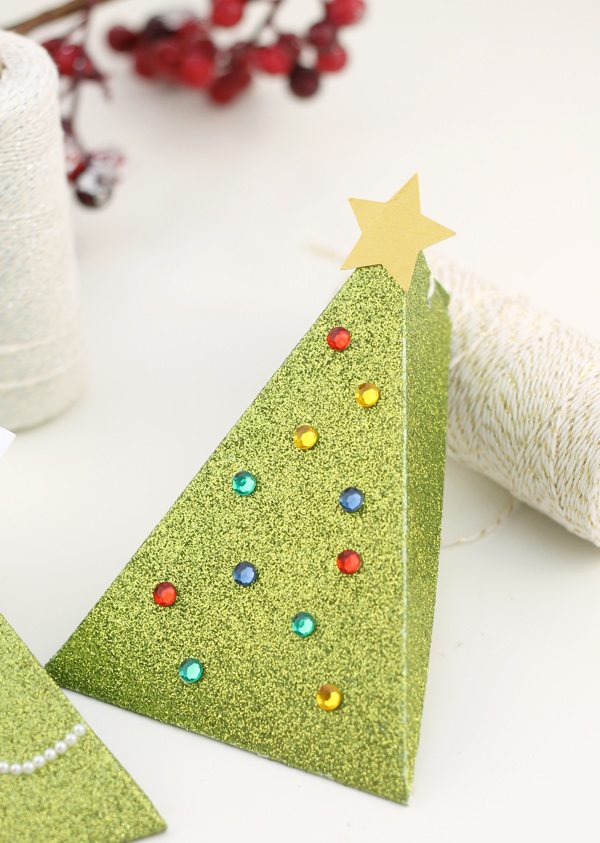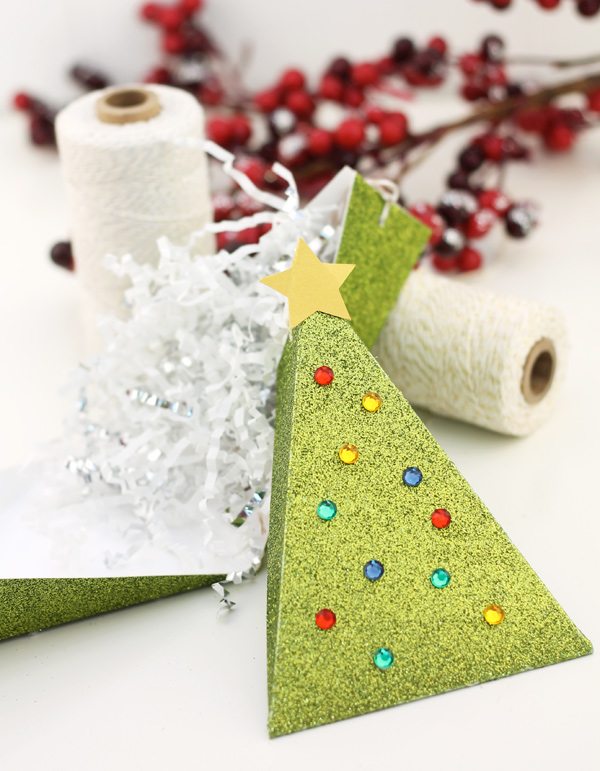 You can join in on the holiday crafting fun and win a $100 gift card to Joann Fabrics by simply posting your holiday craft project onto Instagram using the #MakeItGiveIt hashtag. Easy. You have until December 25th, so start sharing! Joann's will pick 5 winners and announce them on December 30th. You can check out the official rules here. And as a bonus, all entries will be featured on the Joann Fabrics Make Gifts Merrier Holiday Hub!