Perhaps the saddest part of pregnancy is that my feet are a little bigger than they were before. This means there is a very real threat that I will have to lay to rest some of my beloved shoes…the most beloved of which are my fancy schmancy Louboutins. I'm still holding out hope that they will fit again in a few months, but I'm coming to grips with the fact that they may need to find a new home. RIP red bottoms. You will forever be missed.
Until I have a final verdict on the status of my shoe size, I'm satisfying my footwear fetish with a really simple and fun DIY project that will dress up your desk for the holidays in an unexpected way.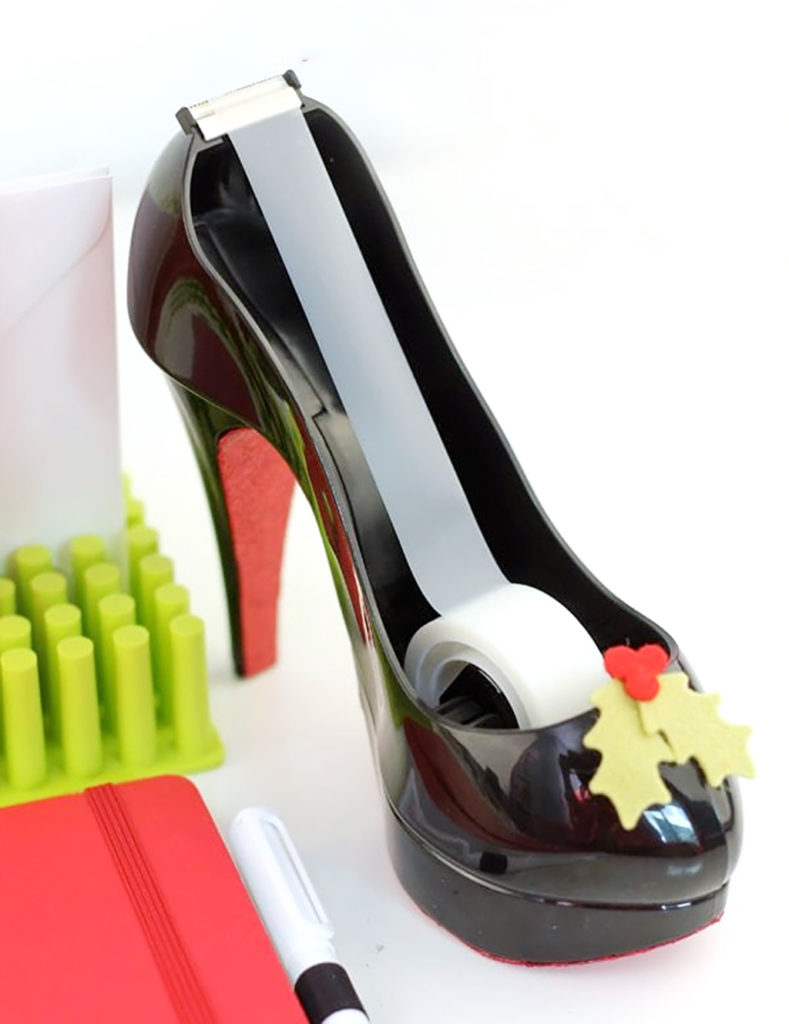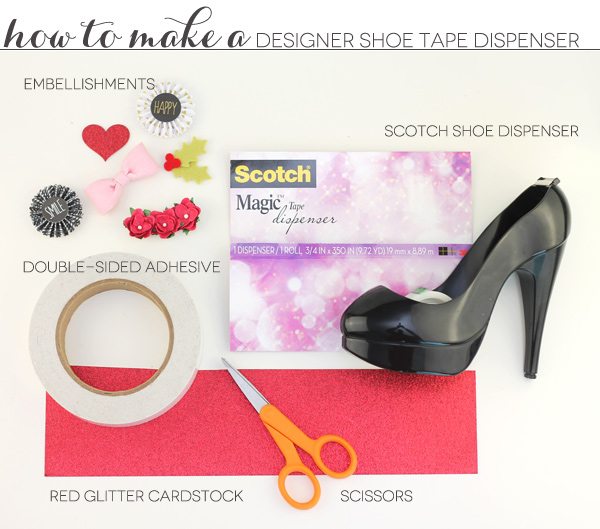 The "must have" for this project is the Scotch Magic Tape Dispenser Shoe – I'm pretty sure that every girl needs one of these on her desk.
You'll also need some embellishments to dress up your shoe. You can use anything you like – but I went with holly leaves and berries cut from felt…perfect for the holidays, right?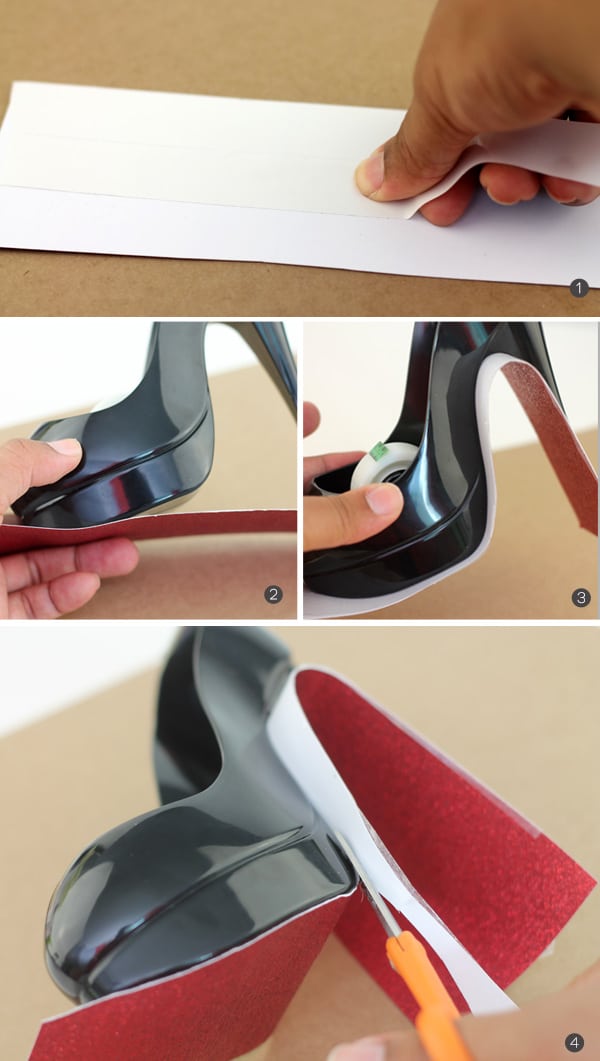 Apply double sided adhesve to the back of the red glitter cardstock
Expose the adhesive and adhere the red glitter cardstock to the bottom of the shoe
Follow the curve of the shoe so that the red glitter cardstock is fully adhered to the bottom of the shoe
Use scissors to cut away excess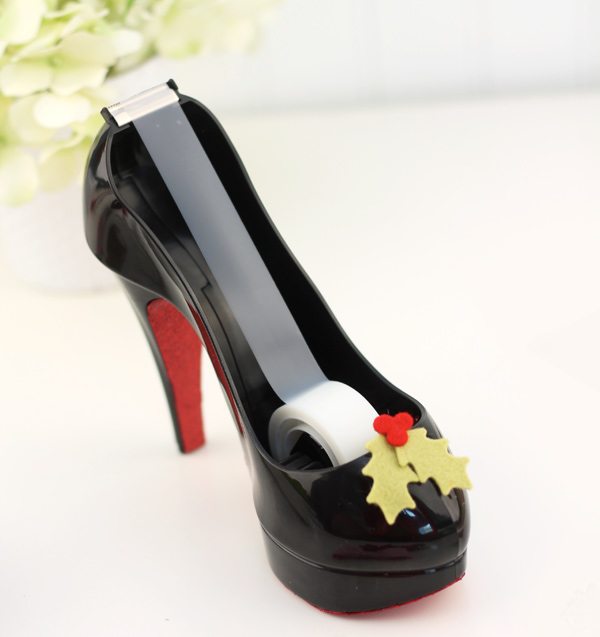 You can add more holiday elements to your desk with the Poppin' Collection that is available at Staples. Truth be told – I am seriously in love with everything Poppin. So many pretty and colorful office supplies – and everything coordinates! Check it out. You will fall in love. 
I stocked up on a few Poppin notebooks and customized the red notebook with an adhesive pen holder that is available for a whopping $1 !! Needless to say, I stocked up on a bunch of those pen holders. They are great for all the notebooks I like to make.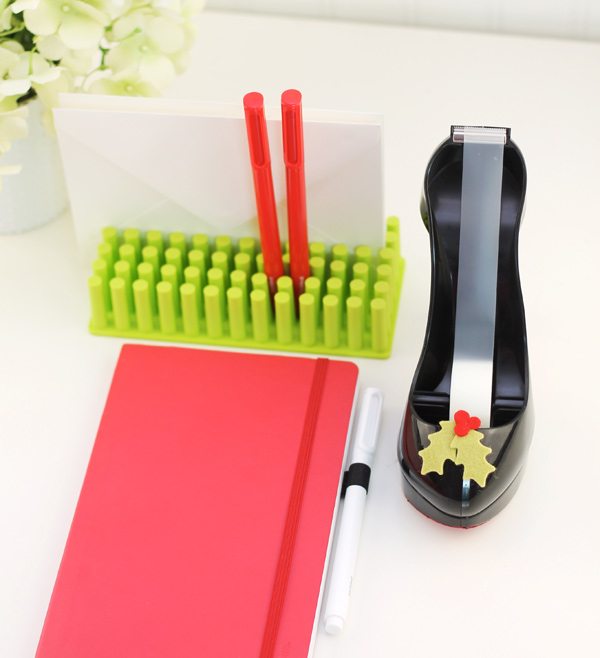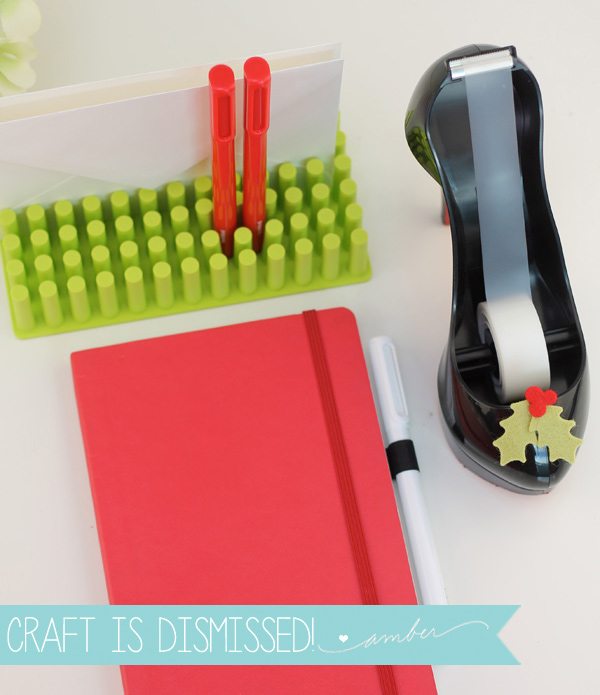 This post is sponsored by Staples. I  have received product, payment or both in exchange for sharing my creations and my honest opinions. Thank you for supporting posts like these that keep Damask Love going strong.