Ever since THIS post, I've been a little bit obsessed with making things that say "Treat Yo Self."
Fact is, whatever you make…no matter what it is…if it say's "treat yo self," it automatically becomes awesome. Well, I take that back. You know that bucket of used syringes at the doctor's office? Yeah…probably shouldn't put a "treat yo self" label on that. Bad idea.
A cookie jar though? Totally a good idea. I decided to create a fun little contrast between sassy and shabby with this project. The distressed look of the jar is really easy to create using the new gold vinyl from Cricut. You've seen me use this vinyl in several other posts, but today's technique is a little different.
With Santa's arrival only week's away, this jar makes for a great holiday gift.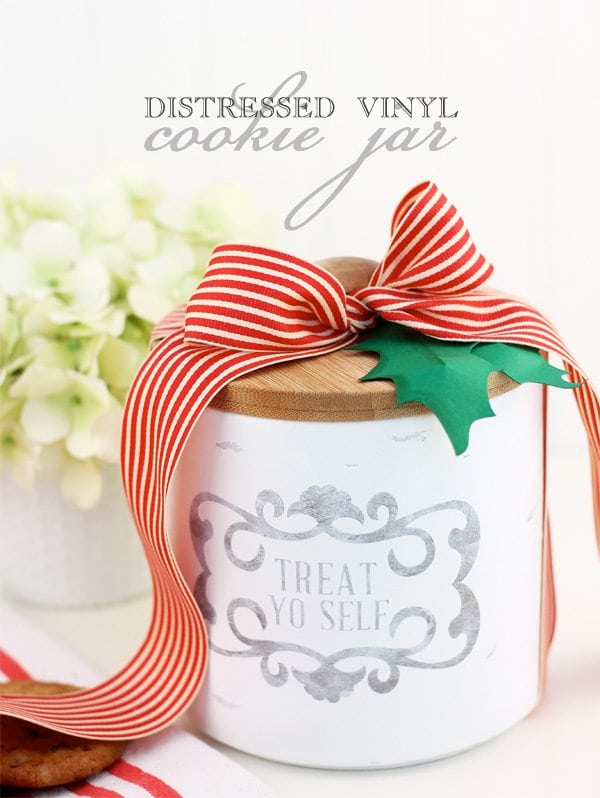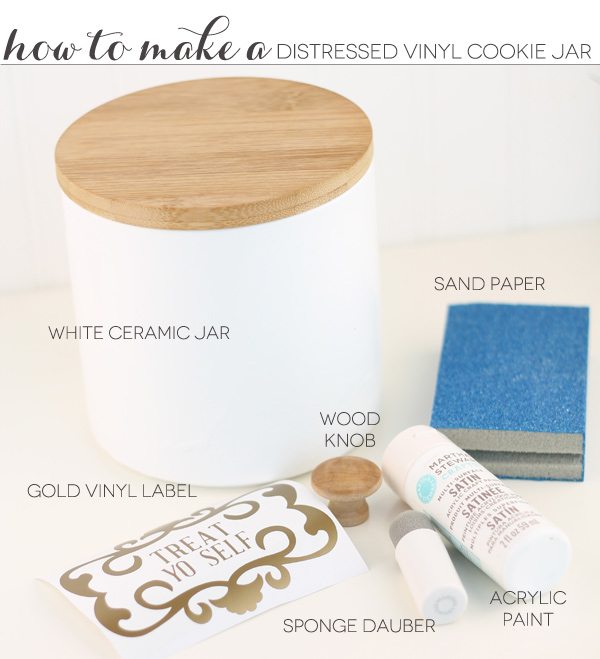 The canister I used here is from Crate & Barrel. I really wanted something with a wooden top, but you can use whatever you want. I also really liked the light grey color of the original canister since it worked well once I started distressing the painted surface.
I created the gold vinyl label directly in Cricut Design Space. The fancy frame is part of the Cricut image library.
You'll also need sand paper, a sponge dauber and acrylic paint – I used Martha Stewart Acrylic Paint in Wedding Cake.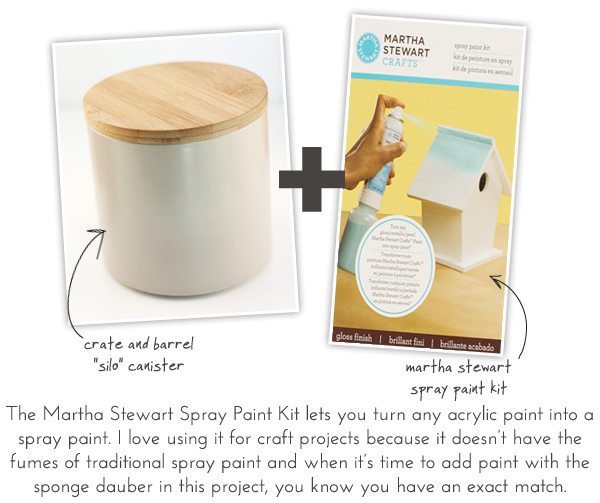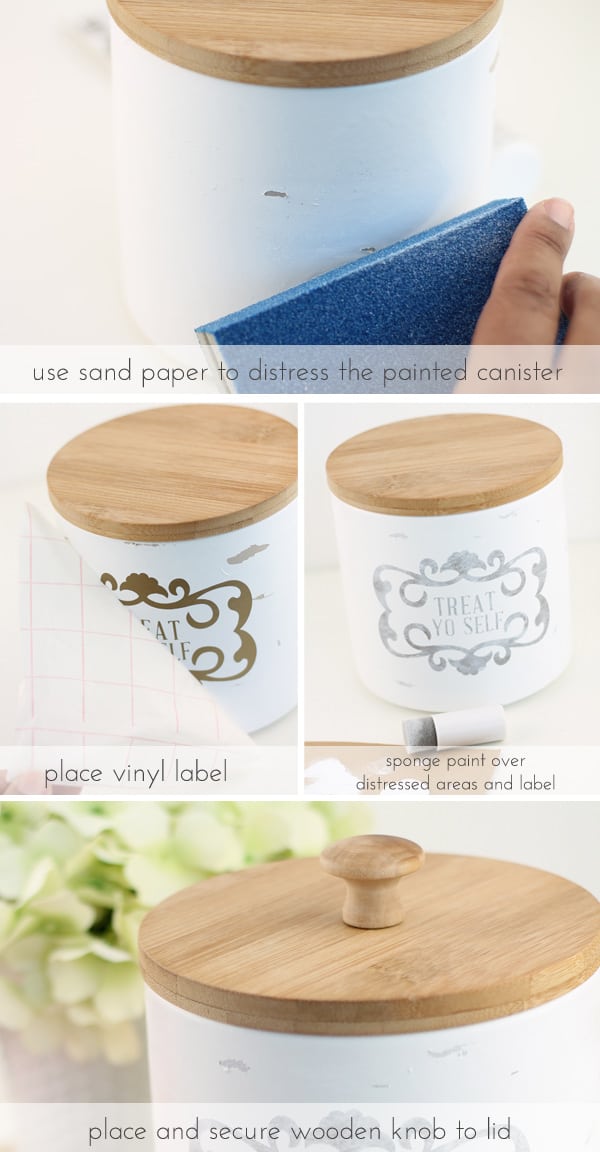 The idea here is to create a cookie jar that looks like it's been well loved over the years. You can distress it as much or as little as you like. The light layer of paint over the vinyl makes for a vintage looking label as the gold comes through the paint just a bit.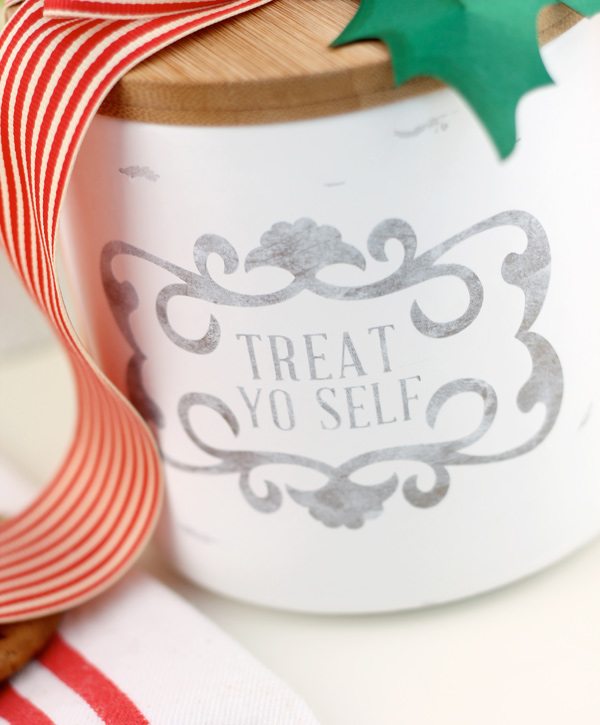 To dress up the jar for gift giving, I added my favorite striped ribbon along with a couple of holly leaves that I cut from the 3D Florals Image Set that is available via Cricut Design Space.