I'm no stranger to cocoa-inspired crafts. Last year, I made THIS ensemble and it was a hit! And then there was THIS easy project where cocoa was the star of the show.
I can't let this holiday season go by without tempting you with another cocoa-themed project – and it's a cutie. This mug of cocoa features an adorable die from Papertrey Ink that I just had to have. With a few creative additions to this shape, I was able to create a holiday themed mug of cocoa that you'll be hard pressed to give away. Luckily, you can make a bunch of these and save one for yourself.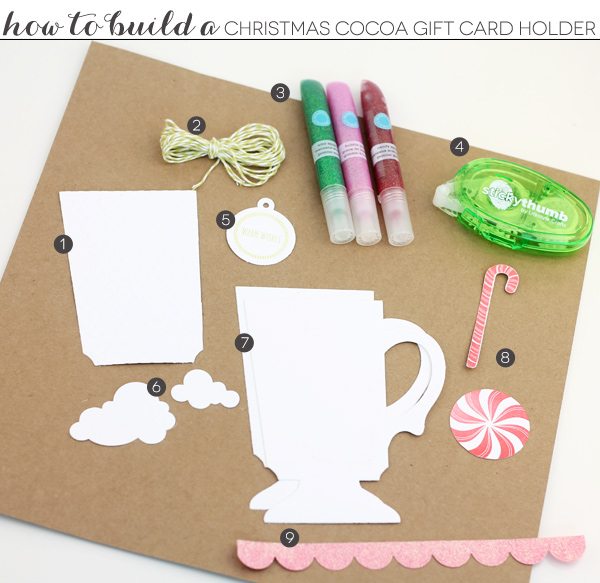 Here's the rundown of materials you'll need to assemble this project:
The Papertrey Ink Cuppa Love shape cut from white cardstock with the handle and bottom portions trimmed off. You'll them want to emboss this altered shape with a polka dot embossing folder.
Baker's twine – remember you can snag full spools of twine from Baker's Stock for 50% using the code TWINE50
Glitter glue – you know I love my Martha Stewart Glitter Glue and the Iridescent Collection is perfect for this project
A tape runner
Die cut tag shape from Papertrey Ink Cuppa Love
Papertrey Ink Cloud die shapes cut from white cardstock
Two Papertrey Ink Cuppa Love  cut from white cardstock
Candy cane and peppermint images cut and stamped from white cardstock using the Papertrey Ink Candy Cane Christmas stamp set and coordinating die set
Medium Scalloped Border die cut from glitter cardstock. If you don't have glitter cardstock, you can easily make your own by following THIS tutorial.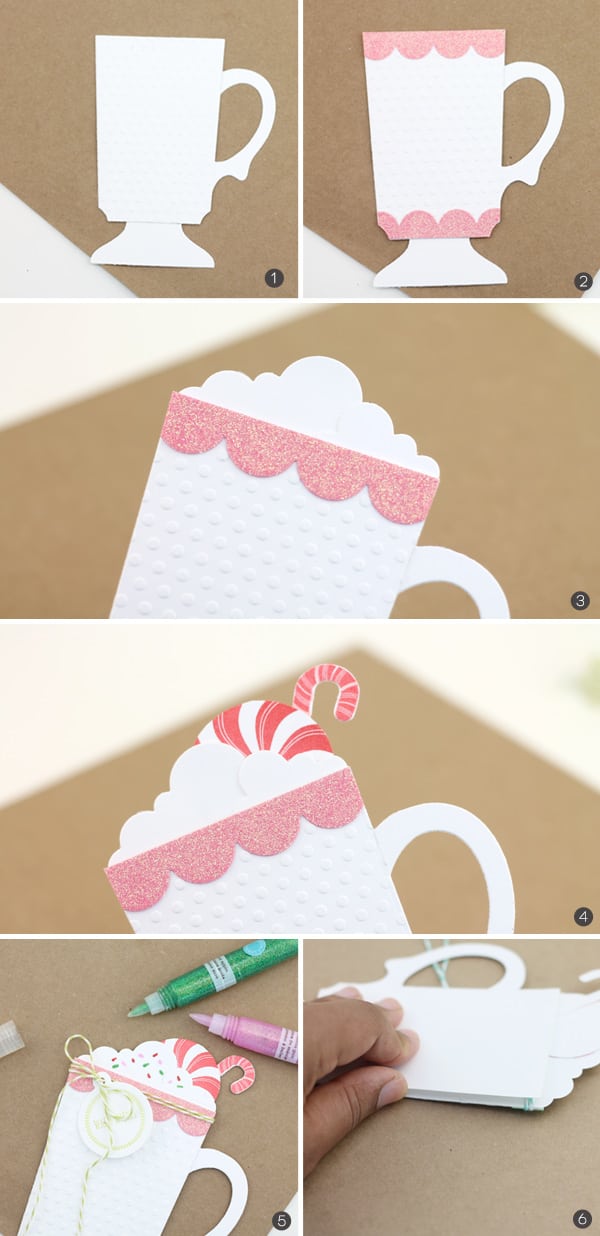 Adhere the embossed die cut to the mug die cut
Adhere the scalloped borders to the top and bottom as shown and trim to fit
Adhere the cloud dies as shown to mimic the look of whipped cream
Adhere the candy cane and peppermint shapes
Tie on the tag with twine then use glitter glue to add sprinkles to the cloud shapes
Adhere the second mug die cut to the back of the first. Adhere all edges except for the top edge. This will create a pocket where you can insert a gift card.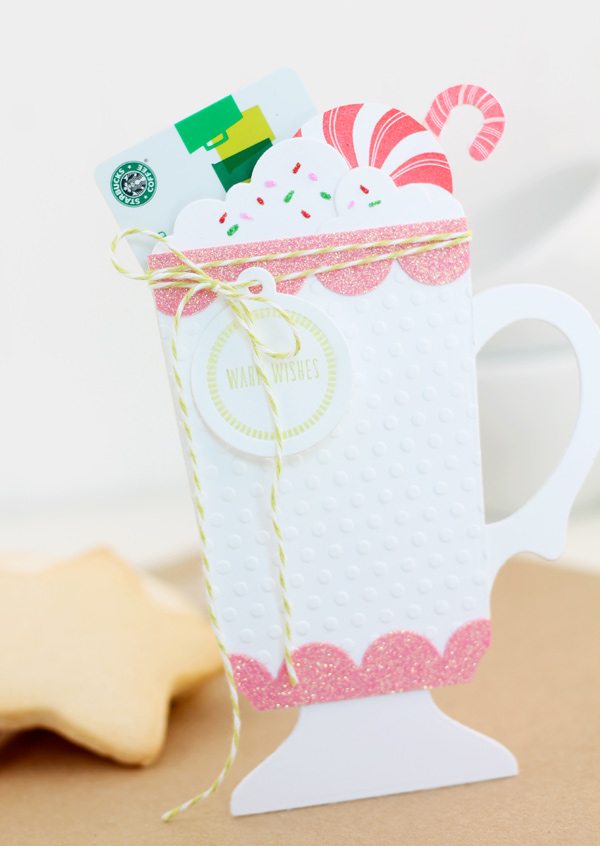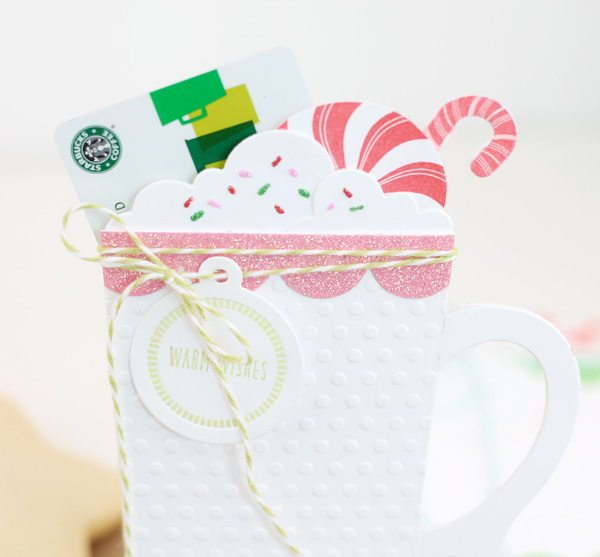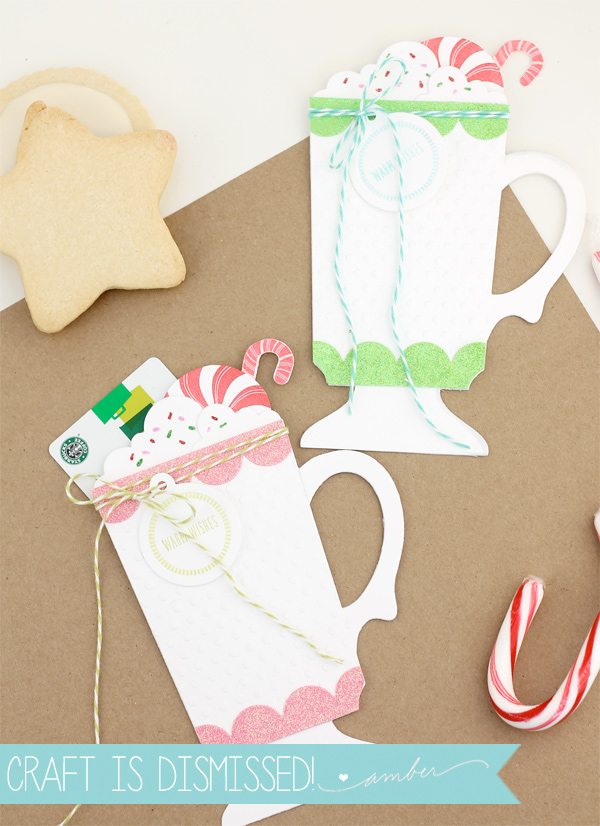 See supply list above for links to Papertrey Ink products used in this post.