Do you want to build a snowman?
Well this one is incredibly easy to build – and if for some reason you still need to make a few holiday cards, this project is the perfect solution.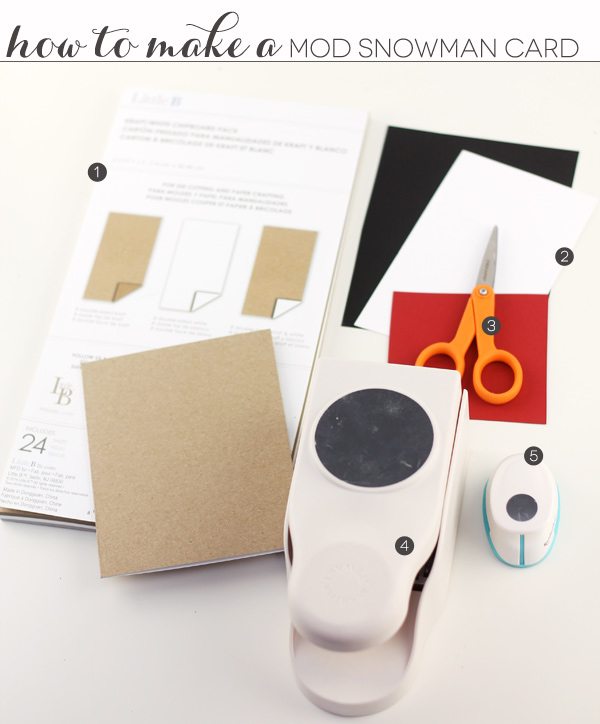 Here's what I used to make these cards:
Kraft cardstock – I used the Little B cardstock because it is white on the inside which is what you'll need for this project in order to create the look of a snowman. This way the white will peek out from inside the card.
White, black and red cardstock
Scissors
A large circle paper punch – I used my 2.5″ Martha Stewart Circle Punch
A small circle punch – like THIS one.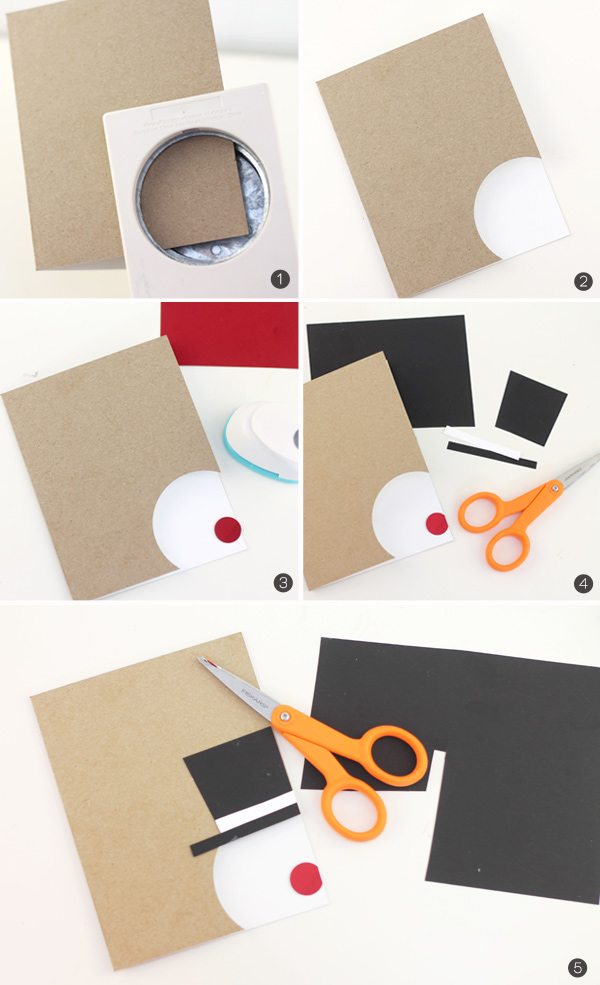 Punch the large circle off the side of the bottom right corner of the card as shown
The result will look like the card pictured. As you can see, the white interior of the card shows through – giving you the building block of your snowman.
Punch a small circle from red cardstock and adhere to the inside of the card as shown
Use scissors to cut a rectangle from black cardstock along with two thin slivers from the white and black cardstock
Adhere the rectangles to the front of the card as shown to form a hat on top of the the punched circle shape.