Last year, winter temps here in Miami got down to the mid 50's. People brought out their furs. Yeah. That's how we roll.
As always, winter is about to roll into Miami at a balmy 80's, which means I have to make special efforts to remember that the rest of the country is wearing sweaters and Uggs…because down here, we're wearing tanks and sandals…unless of course, a 50 degree cold front rolls in. In which case, I've got my Northface ready.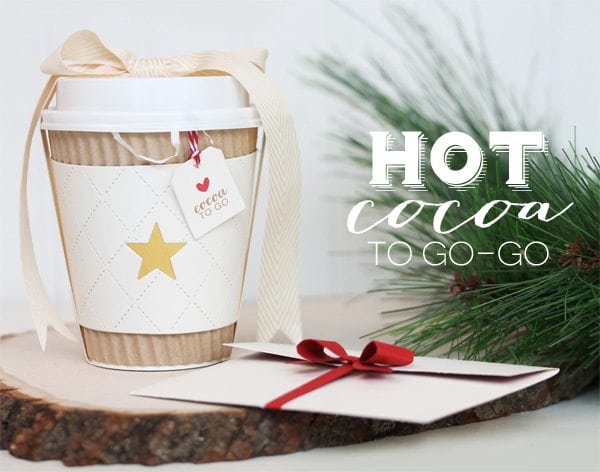 Hot cocoa is one of my favorite ways to bring the winter inside. That, and pumpkin flavored anything and everything. Sidenote: Did you know that Trader Joe's has frozen pumpkin waffles. Yes, ma'am. You're welcome.
For today, though, we're tackling hot cocoa with an adorable and simple idea of gifting it to others. These "hot cocoa to go-go" (don't you love calling them that!?) cups just need a little warm milk and you're ready to sip. Not to mention, you'll look supremely cute with this mug in hand!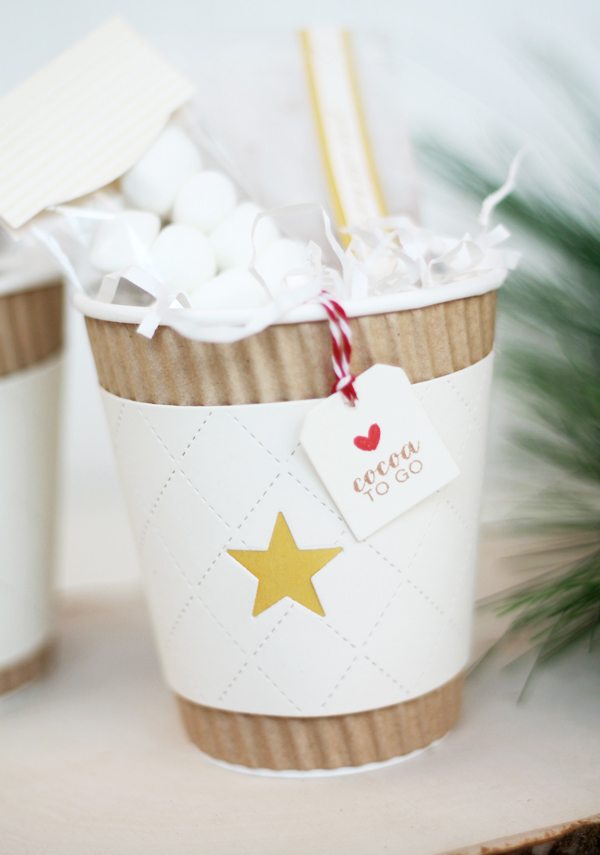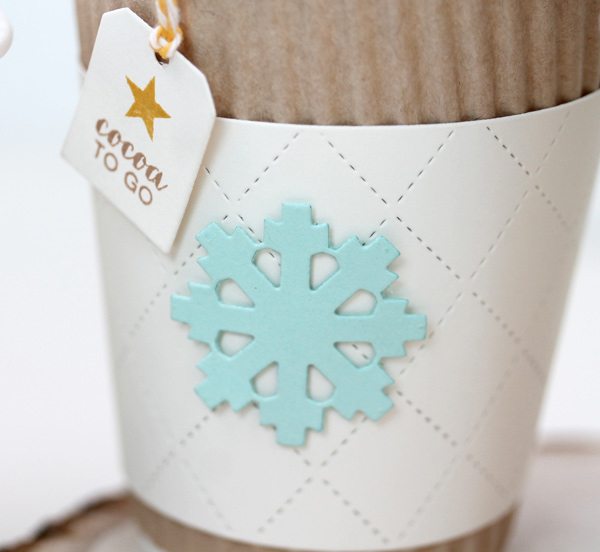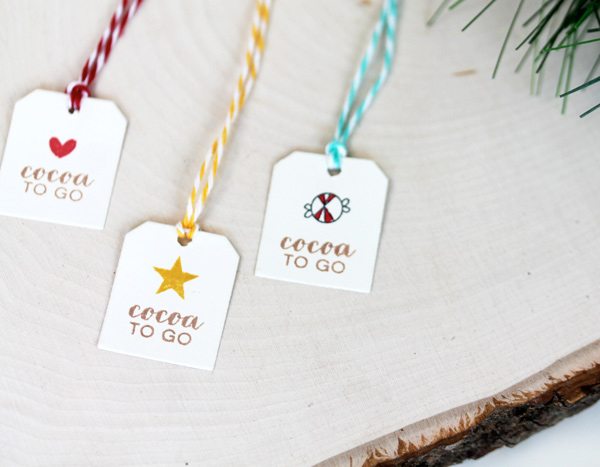 To accompany this cutester cocoa gift, I created a coordinating flat notecard using the A4 Envie & Liner Die along with the A4 Notecard Die Collection. For a stationery lover like me, these dies are fabulous. This notecard would be a great place to write a note or maybe even stash a giftcard.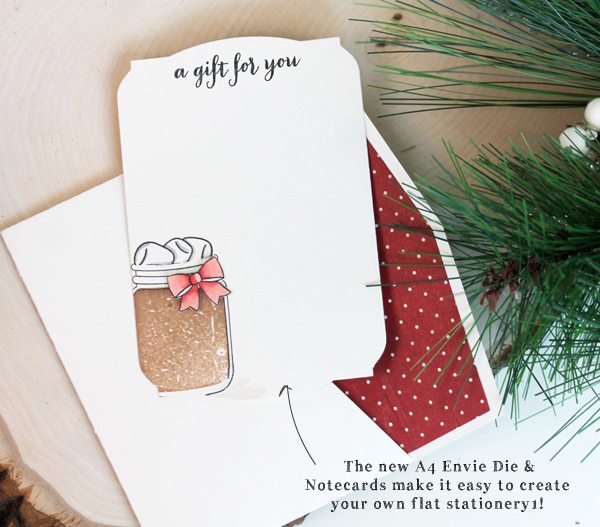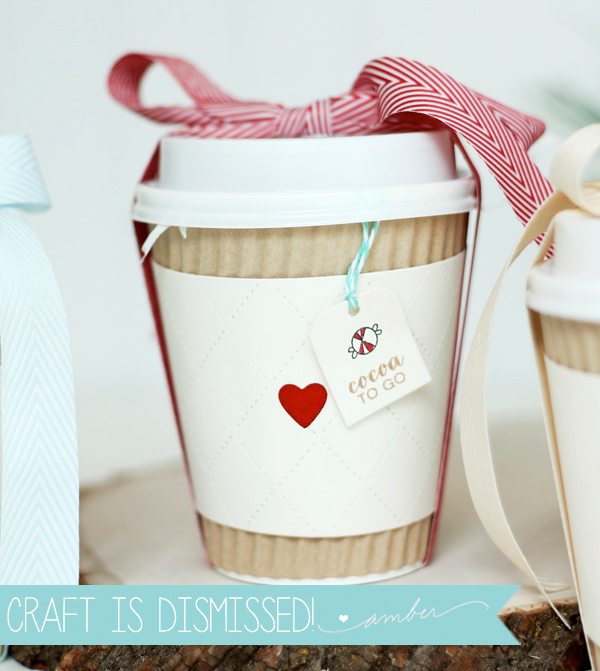 SUPPLIES:
all available through Clear & Simple Stamps
A4 Envie & Die | A4 Notecards | Coffee Cozy Die | Well Preserved: Hot Cocoa | Tea Tags Dies | Glassine Bags | Favor Flags Dies