You know how much I love good gift packaging and with Christmas right around the corner, it's the perfect time of year to load you up with as many handmade packaging ideas as possible. This little felt tray is really simple way to give handmade goodies to friends and family.
The stars of the show here are the stiffened felt and the Heat n Bond Iron On Adhesive that I picked up from Joann Fabrics. Together, they make this project completely "no-sewable" which is a dream for crafters like me to wait until the last minute to assemble gifts!
I'm partnering up with Joann's to share this easy gift idea with you as a part of their #MakeIt GiveIt campaign. You can win a $100 gift card to Joann Fabrics by simply posting your holiday craft project onto Instagram using the #MakeItGiveIt hashtag. Easy. You have until December 25th, so start sharing! Joann's will pick 5 winners and announce them on December 30th. You can check out the official rules here. And as a bonus, all entries will be featured on the Joann Fabrics  Make Gifts Merrier Holiday Hub!
So let me show you how this is done: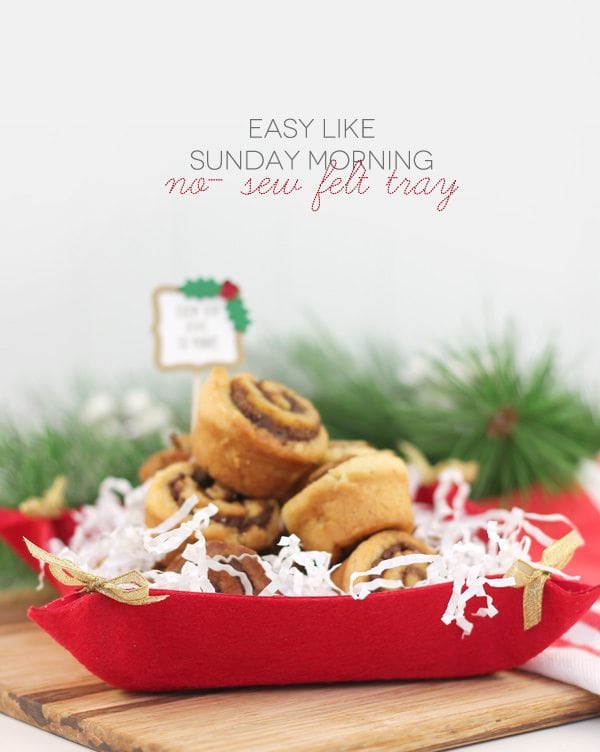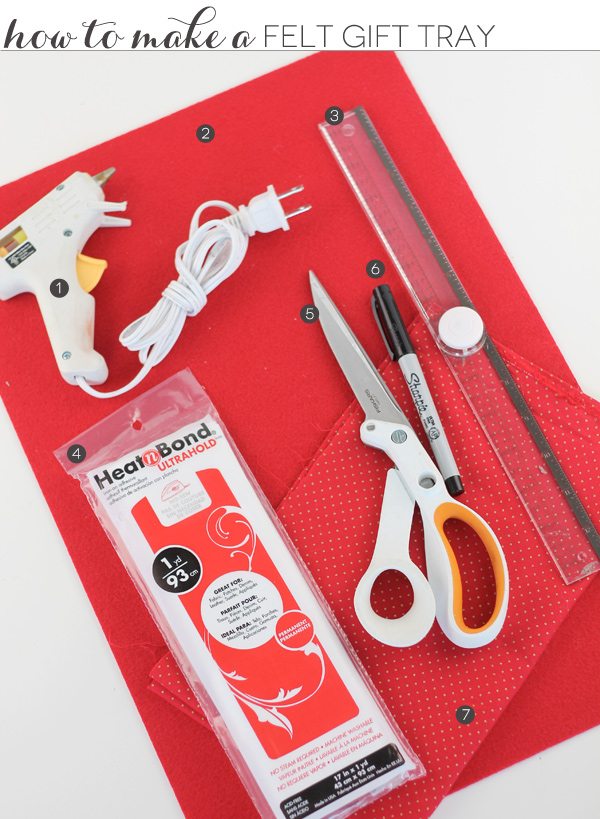 A hot glue gun – as always, I use THIS one
Stiffened felt in your choice of color
A ruler – I love my Martha Stewart foldable ruler
Scissors
A black marker
Quilting Fabric in your choice of pattern
(not pictured) you'll also need thin ribbon for this project. I opted for a gold, glitter ribbon for an added bit of holiday glamour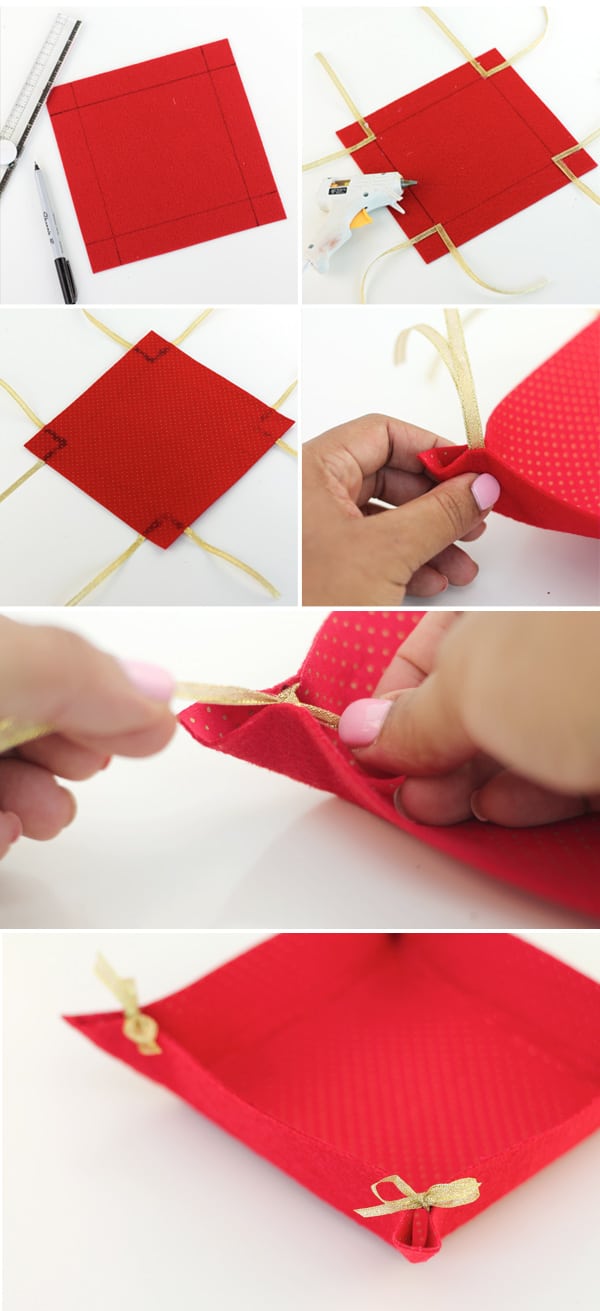 Cut a 9″ square piece of felt and use your ruler and marker to draw lines on each edge as shown
Use the hot glue gun to adhere ribbon at each corner as shown
Adhere a square of quilting fabric on top using the iron on adhesive to bond the two layers together
Pinch each corner to bring the ribbon together
Tie the ribbon at the corner
Repeat this at each corner to make a tray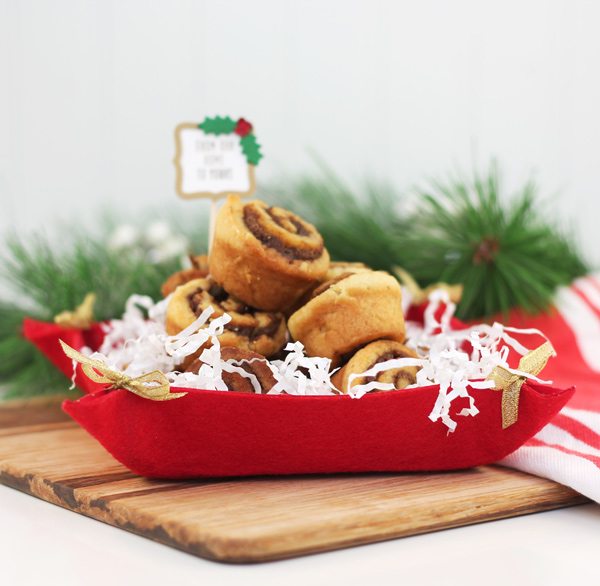 You can fill this little tray up with yummy homemade goodies and the presentation is perfect. If you'll be transporting these, a cellophane wrap will help keep things in place.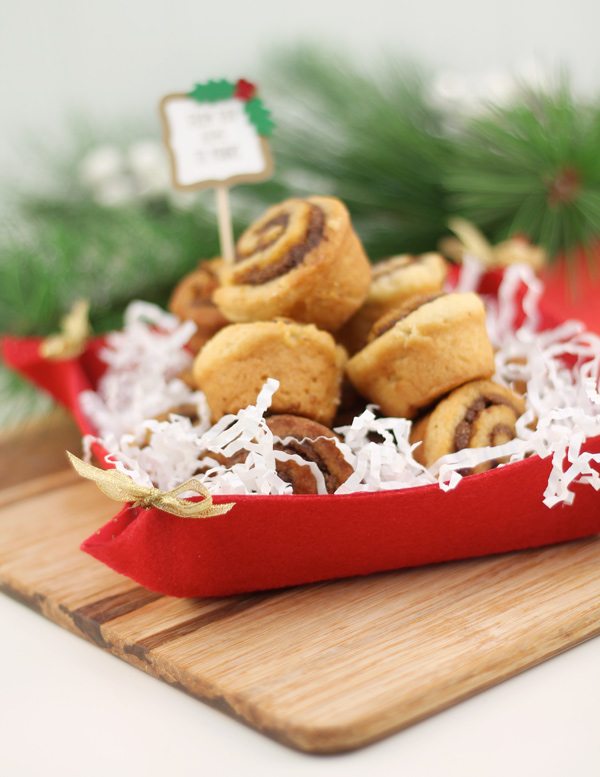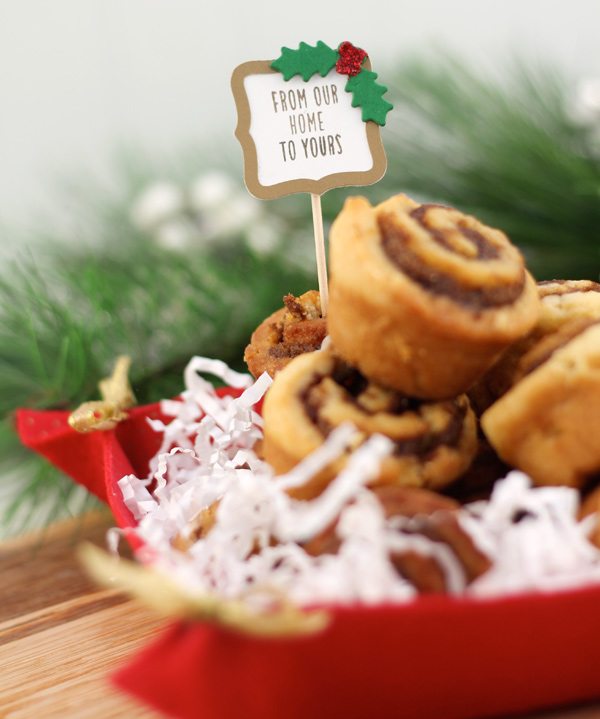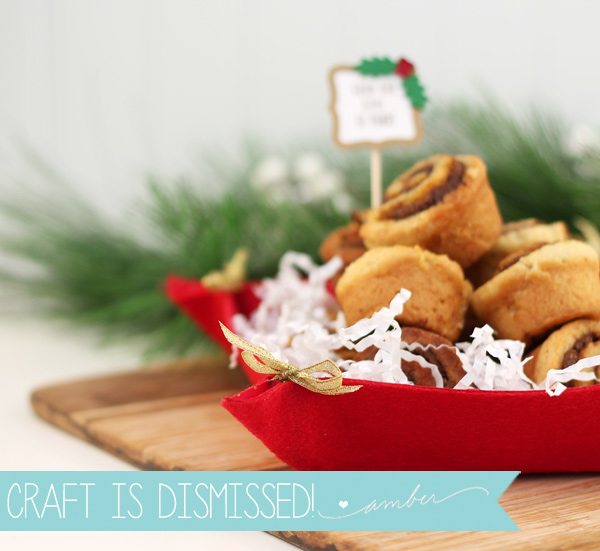 Don't forget to use #MakeItGiveIt for your shot at a $100 Joann Gift Card!