You know you are knee deep in the DIY life when you look at a wooden bracelet…and you don't see a wooden bracelet. You see a planter. Then and only then have you made the crossover into DIY addict. DIY crazed. DIY tomfoolery. I guess it might also have something to do with the fact that I never wear bracelets. They just get in the way. They hit the keyboard all day when I clearly have important emails to send (…to my mom) and important news articles to scroll (…at Yahoo.com…yes, that is where I get my "news"…don't judge).  I like my carpel tunnel to be unadulterated. Sans wrist accouterment.
Here's the other thing – when you come across an Etsy shop like Rock N Wood Supply, you really have no other choice than to order some funky bracelets and see what DIY road they take you down. Today we're traveling down the DIY succulent planter road…but who knows…next week we may take these wooden bracelets and turn 'em into necklaces with huge clock pendants. If Flava Flav was a crafter, he would surely be all about some DIY clock pendants.

Okay. Less Flava Flav. More bracelet planters. Let's go.
What you need:
a wooden bracelet. A thick one like THIS works great.
succulent plant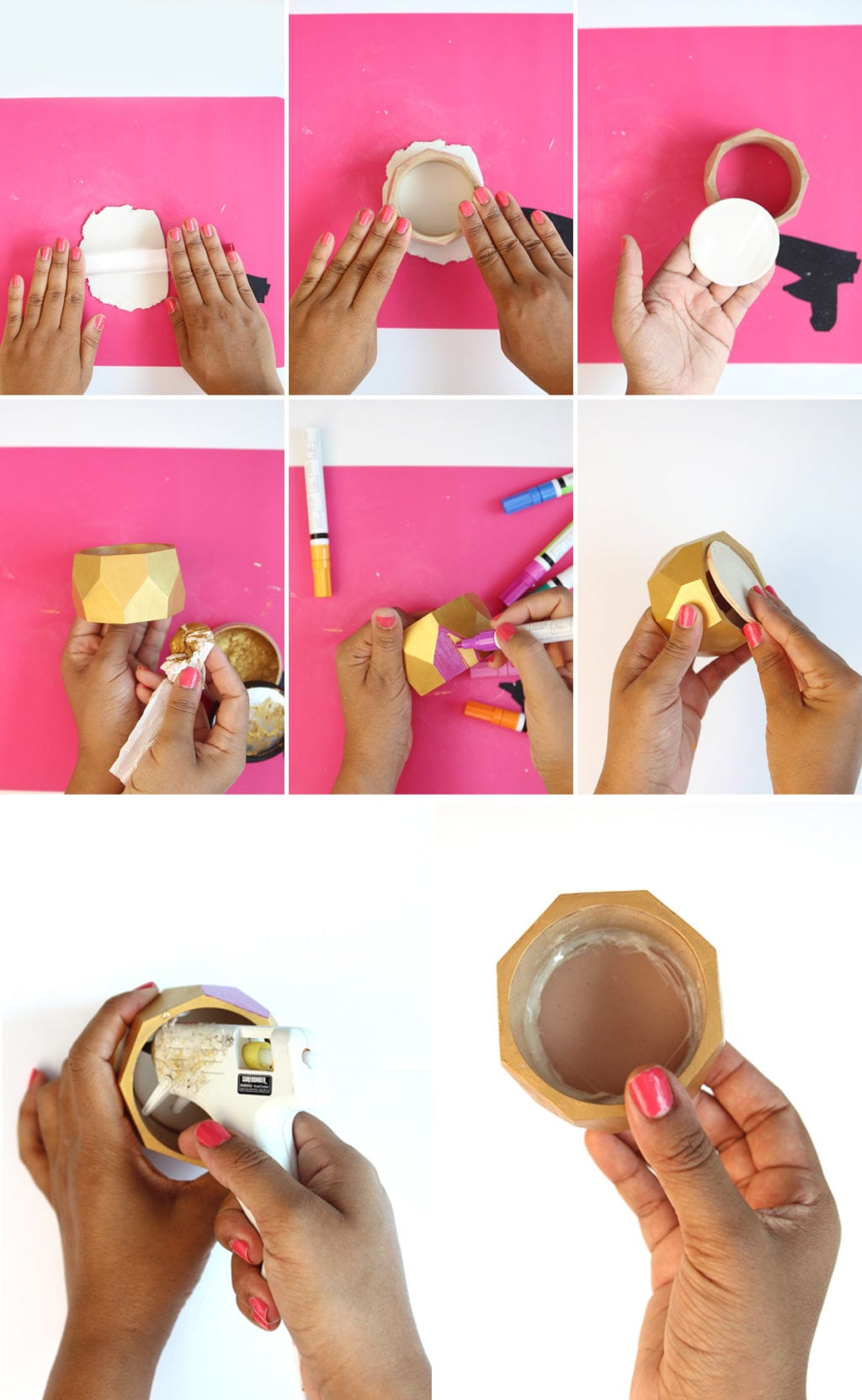 Roll out a piece of polymer clay to about 1/4″ thickness
Press your bracelet into the clay as if you are using a cookie cutter
You'll be left with a circle that is sized to fit inside the bracelet NOTE: At the step, go ahead and use a drinking straw to poke a small hole in the center of the clay circle for drainage. Once you've done this, bake the clay according to package instructions.
Rub Metallic Lustre onto the wooden bracelet (for a full tutorial on using Metallic Lustre, check out THIS post).
Use paint pens to add color in any way you which
Place the baked circle into the bottom of the bracelet
Use the hot glue gun to run a bead of glue around the inside seam of the bracelet and clay circle
Your finished product will look like this…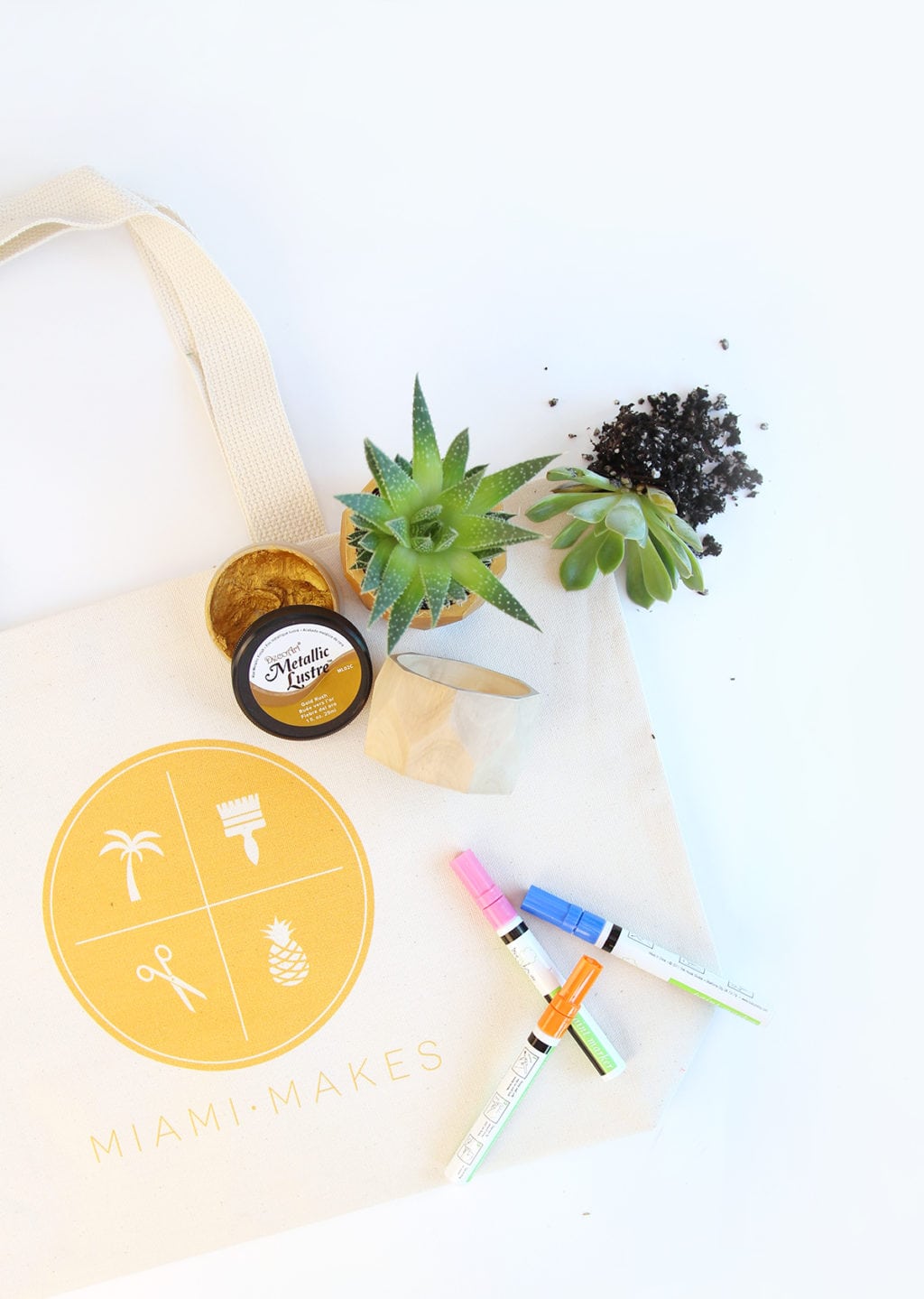 These easy to make planters were the kick off project for my series of #miamimakes workshops that I'm hosting right here in Miami. The first workshop was great! Be sure to checkout #miamimakes on instagram to see how the first workshop went! (Hint: It was awesome.
A special shout out the Zazzle, Flower Muse, Les Petits Sucres, Jugo Fresh, Mimo Market