Tomorrow is National Lipstick Day and I can only assume that your footwear is completely unprepared for such an important holiday. Shame on you. Shame on your shoes. Get it together.
Don't worry. I've got you because at the end of the day, I'm looking out for you and your fancy feet. Today I've got another installment of Craft My Flats. So far we have made ice cream flats and koosh ball flats and the cuteness continues. With lips. Red lips. Is there any other kind?
And while we are on the topic of lipstick, here is a little known fact: If you put on some sunglasses and red lipstick, you automatically look so put together. No need for any other make up. No concealer. No mascara. Just sunnies and lippies. Underneath those sunnies, you're all Walking Dead but to the world you're all Lady Gaga. So let me give you a lesson on how you can get your shoes to be all Lady Gaga, too.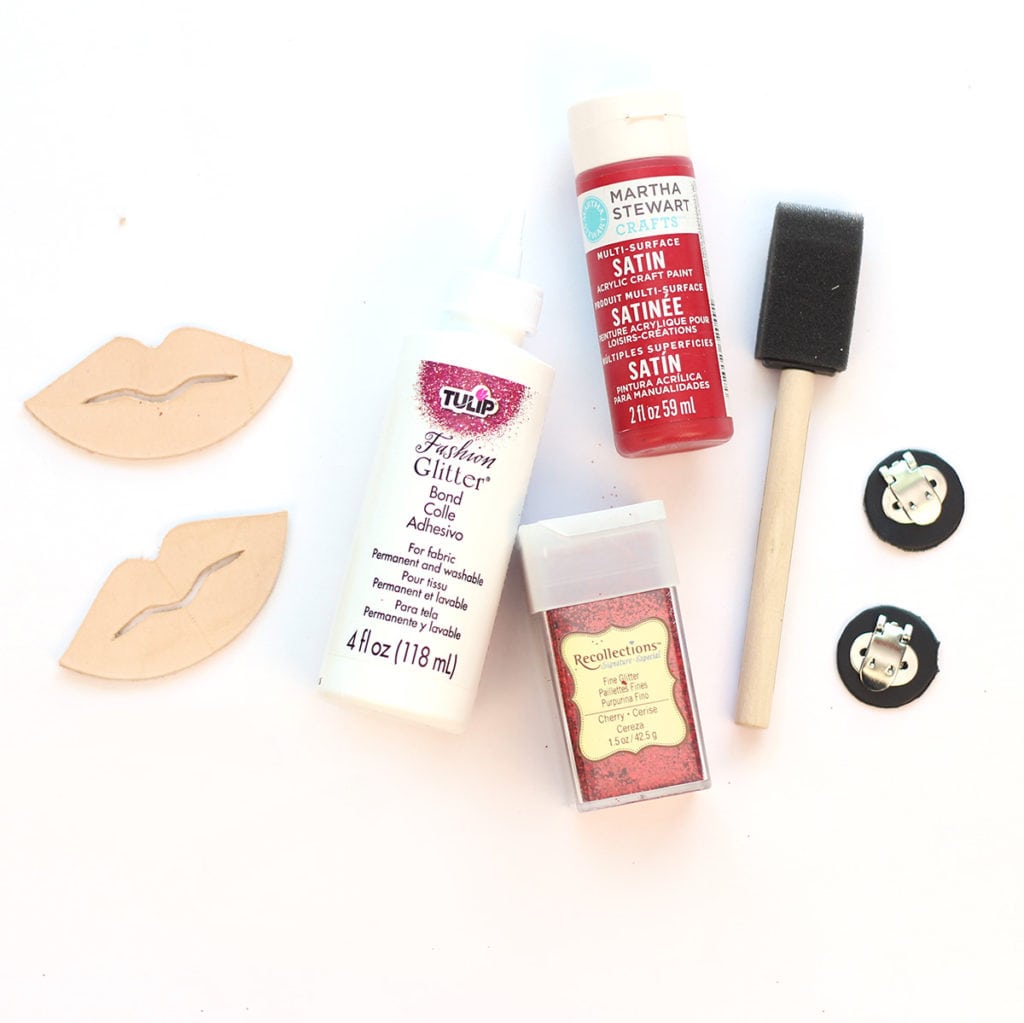 What you need:
Tooling leather cut into lip shapes. I used the Cricut Explore to cut these shapes, but you can also use scissors to cut these out.
Glitter Bond Glue (this stuff is the best for getting glitter to adhere to all surface like fabric, leather and paper. The glitter will stick and it won't move! I love it so bad!)
Foam Brush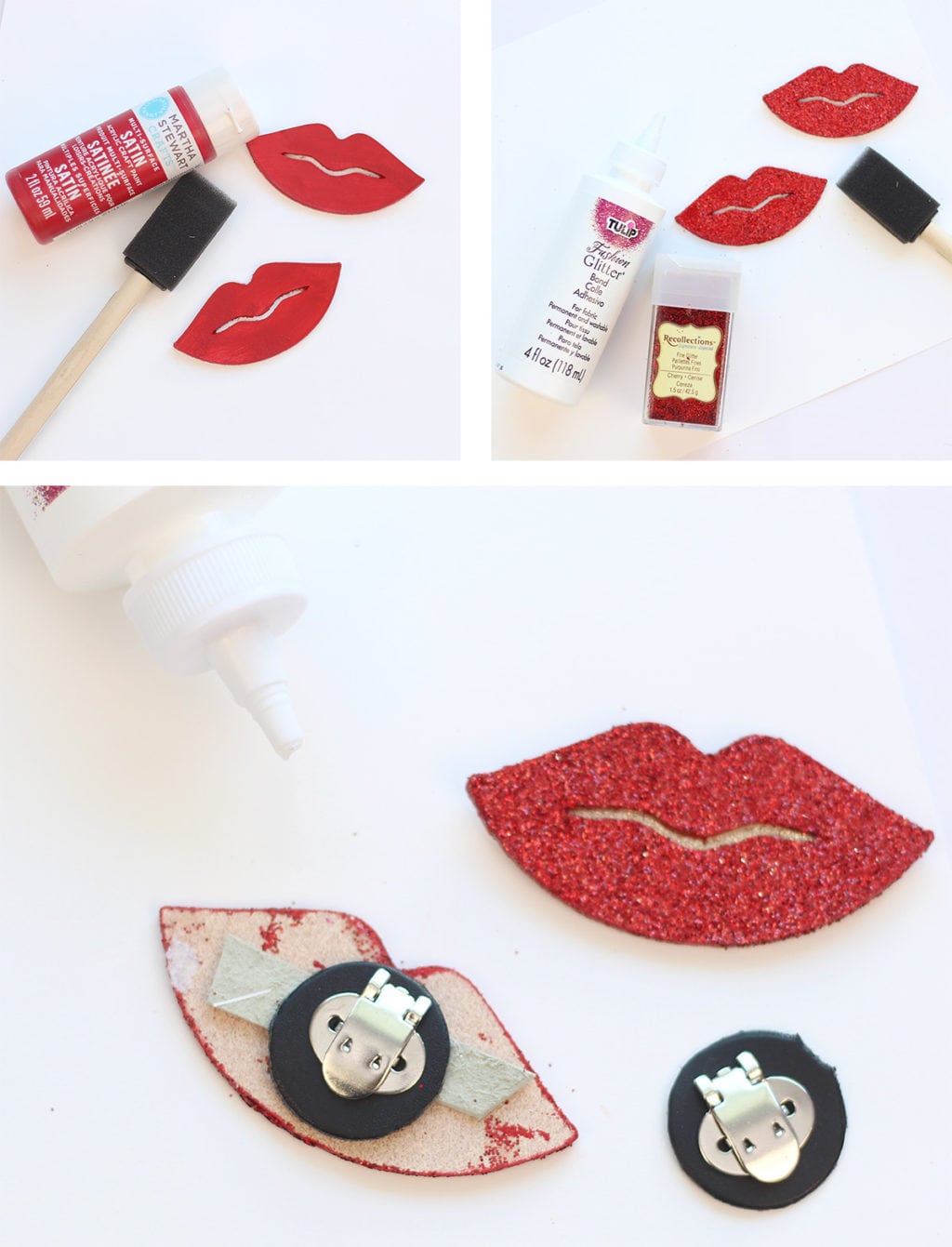 What you do:
Paint the lips with red paint
Once the red paint is dry, brush the painted lips with glitter glue, then cover with red glitter and shake off any excess
Use a strong craft glue to adhere the shoe clips to the back of the lips (the glitter glue will actually work just fine for this).