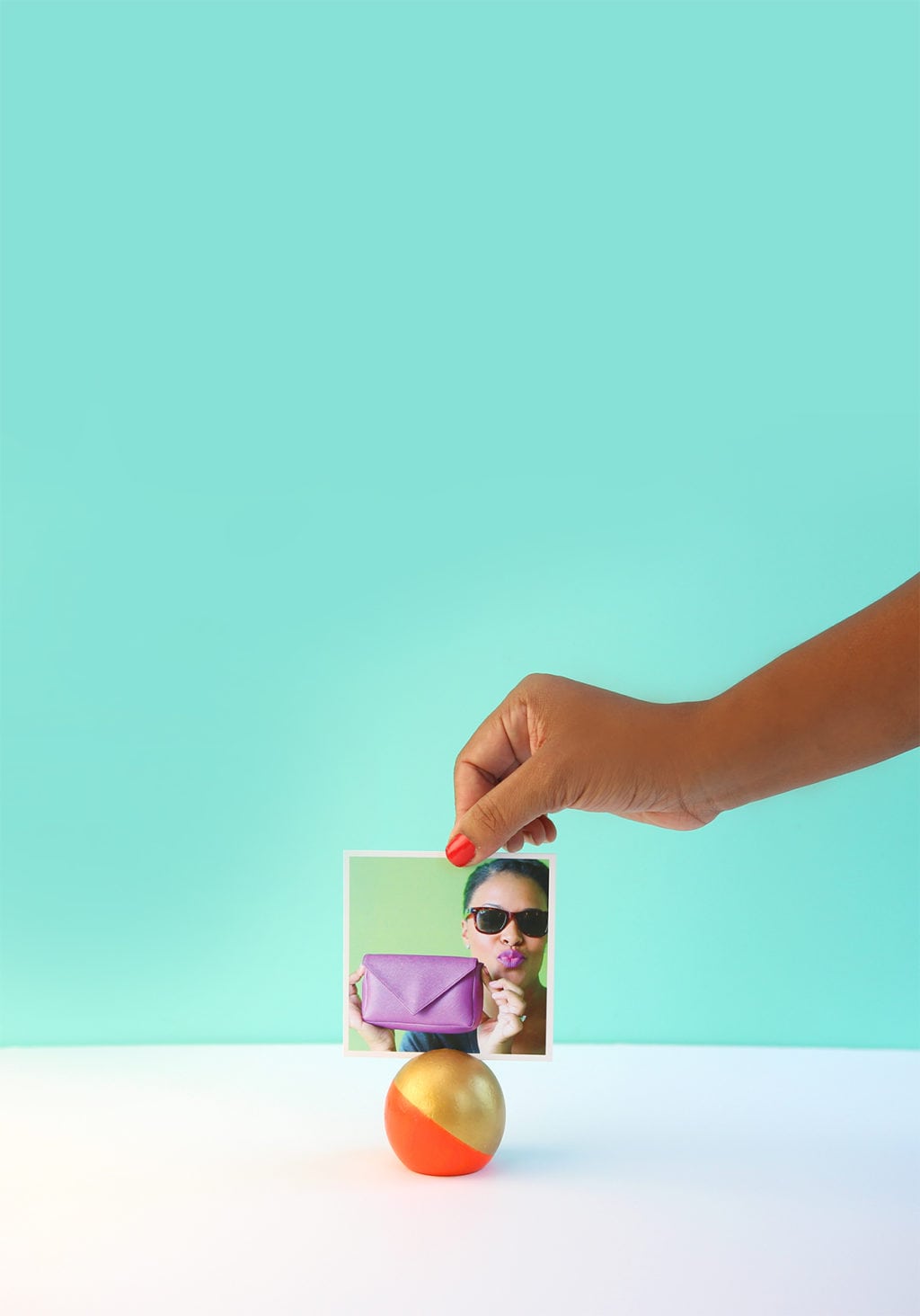 Instagram is my Instajam. I check Instagram like my life depends on it.  It's how I stalk all my friends and see photos of their cute chubby babies. It's how I stalk my favorite crafting companies to see what new hotness they have coming to shelves. It's how I stalk my favorite fashion bloggers to see what I should be wearing this season. It's how I stalk Beyonce. Instagram is how I stalk Bey. I'm not ashamed to admit it.
Instagram is also where I pretend that I'm a photographer. It's where I post my most favorite colorful square-shaped visions of the world. Instagram is my precious collection of pretty loveliness. Now those pretties have a home on my desk top. Now those pretties can jump out of my phone and onto paper. Good quality paper, I might add. The peeps at Social Print Studio are making it way easy to get off your phone and hold those square-shaped visions in your hand. They will print your photos (for a damn good price) and I've got an easy project to help you display those visions (also, for a damn good price).  Let's get making…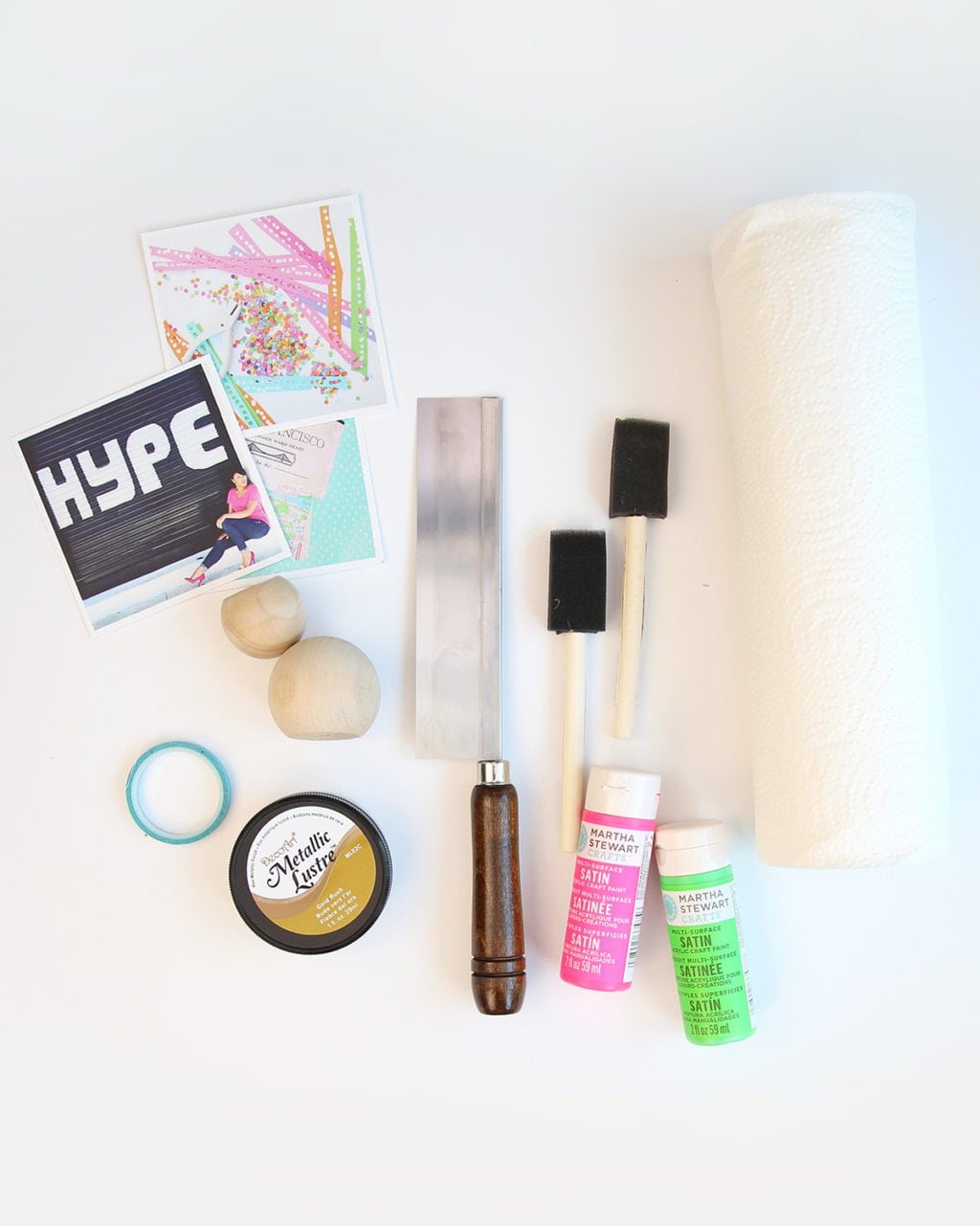 You'll need:
Now before we go any further – let me tell you a little something about Metallic Lustre. This stuff is what my crafty dreams are made of. It's a totally new way to add a metallic finish to your projects.  It can be applied to wood, canvas, paper mache, metal and more. And let's be clear – no one is paying me to talk about this stuff. I just love it that much. You basically rub it on with a paper towel and it's immediately dry to the touch. It's awesome. That's all. Now let's carry on…

Use a craft saw to create a slit in the top of the wooden knob
The slit should be approximately 1/2 deep
Place a bit of metallic lustre directly onto the paper towel
Rub the Metallic Lustre onto the wooden knob using circular motions
Use a clean paper towel to buff the metallic lustre.
Take a scrap piece of paper and drag it through the slit. This will clean out any Metallic Lustre in the slit.
You'll have a beautiful metallic gold ball at this point and you can stop right here if you wish!
To add a neon pop of color, tape off the bottom of the knob
Add two to three coats of paint
Peel back the stencil tape to reveal the design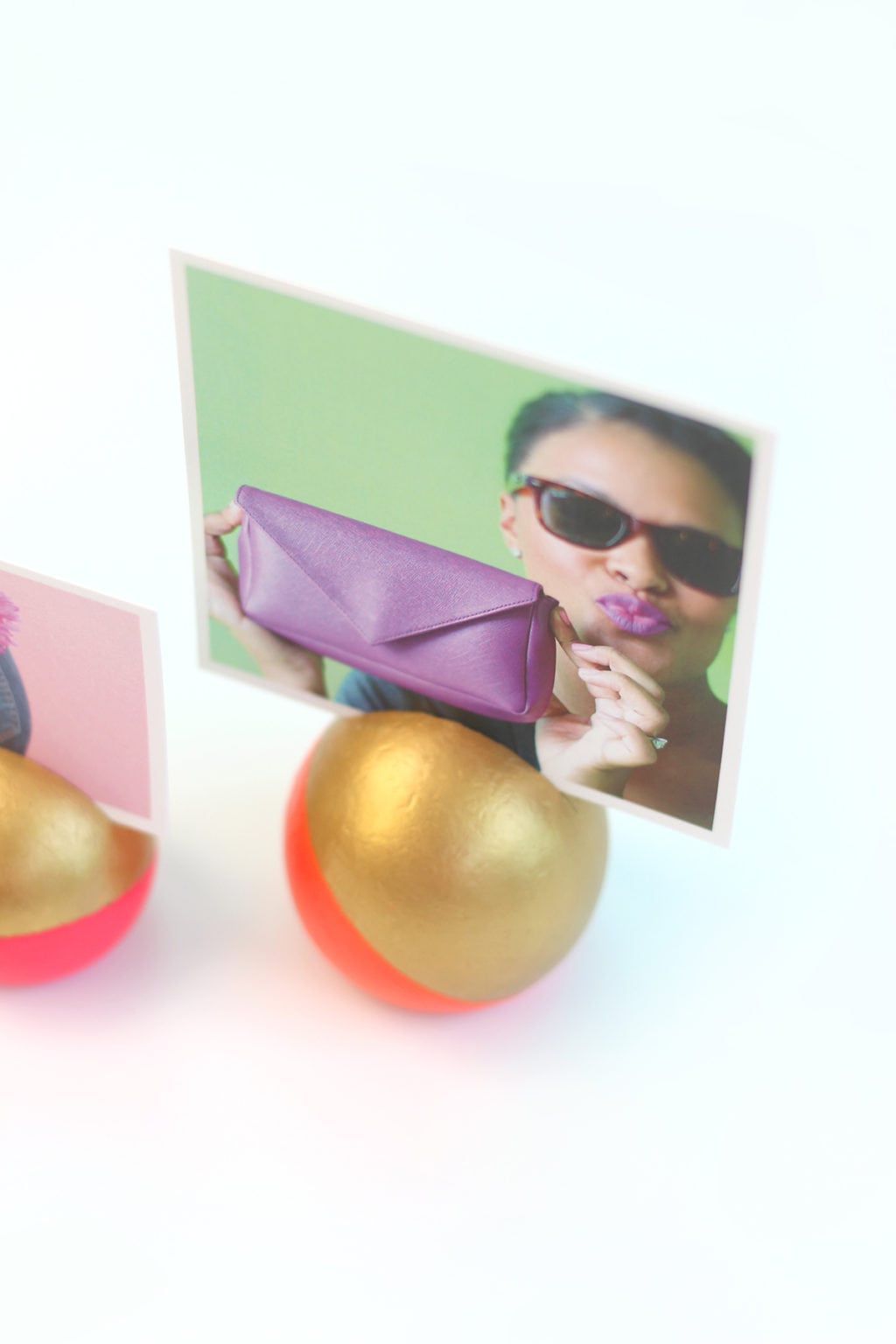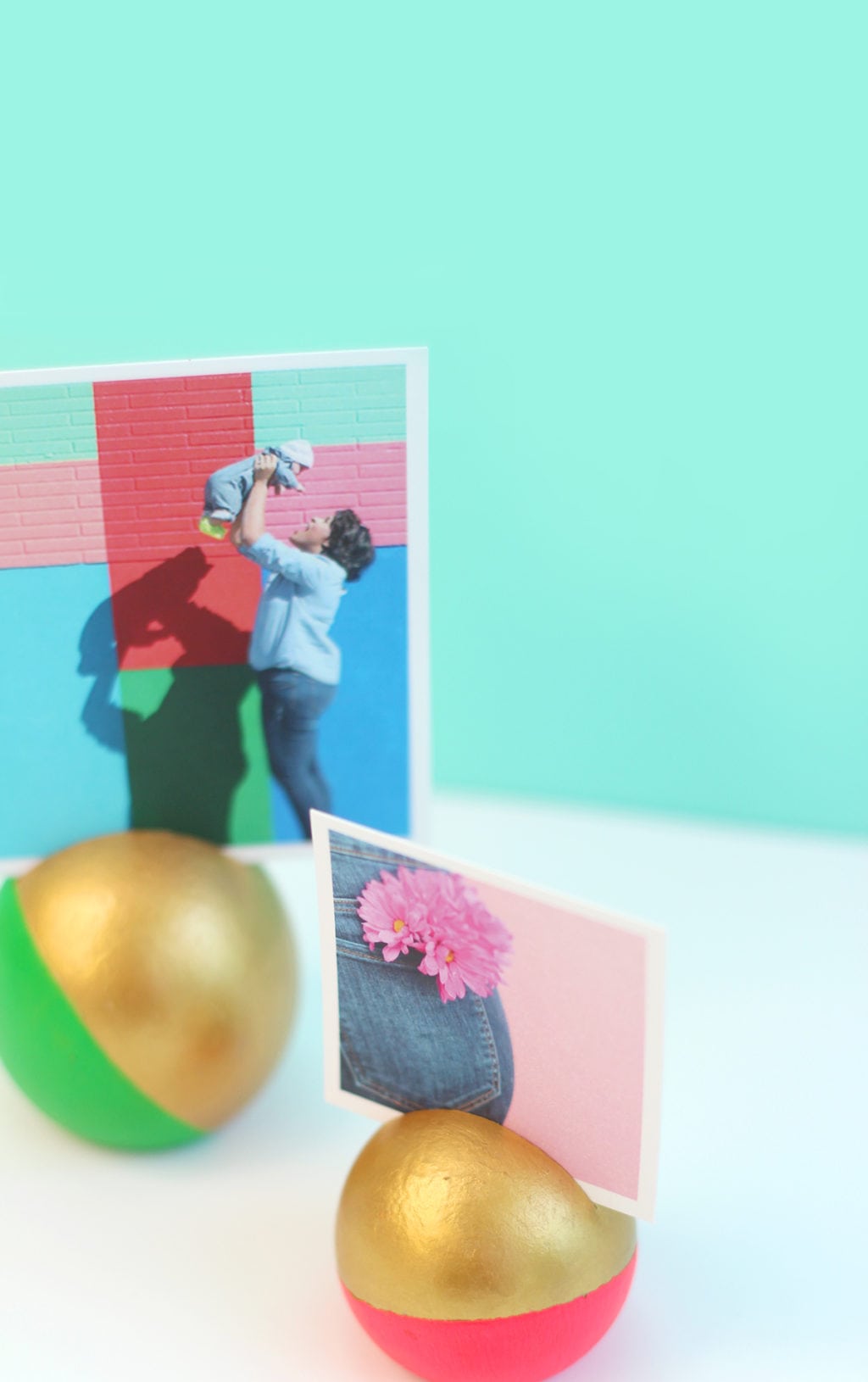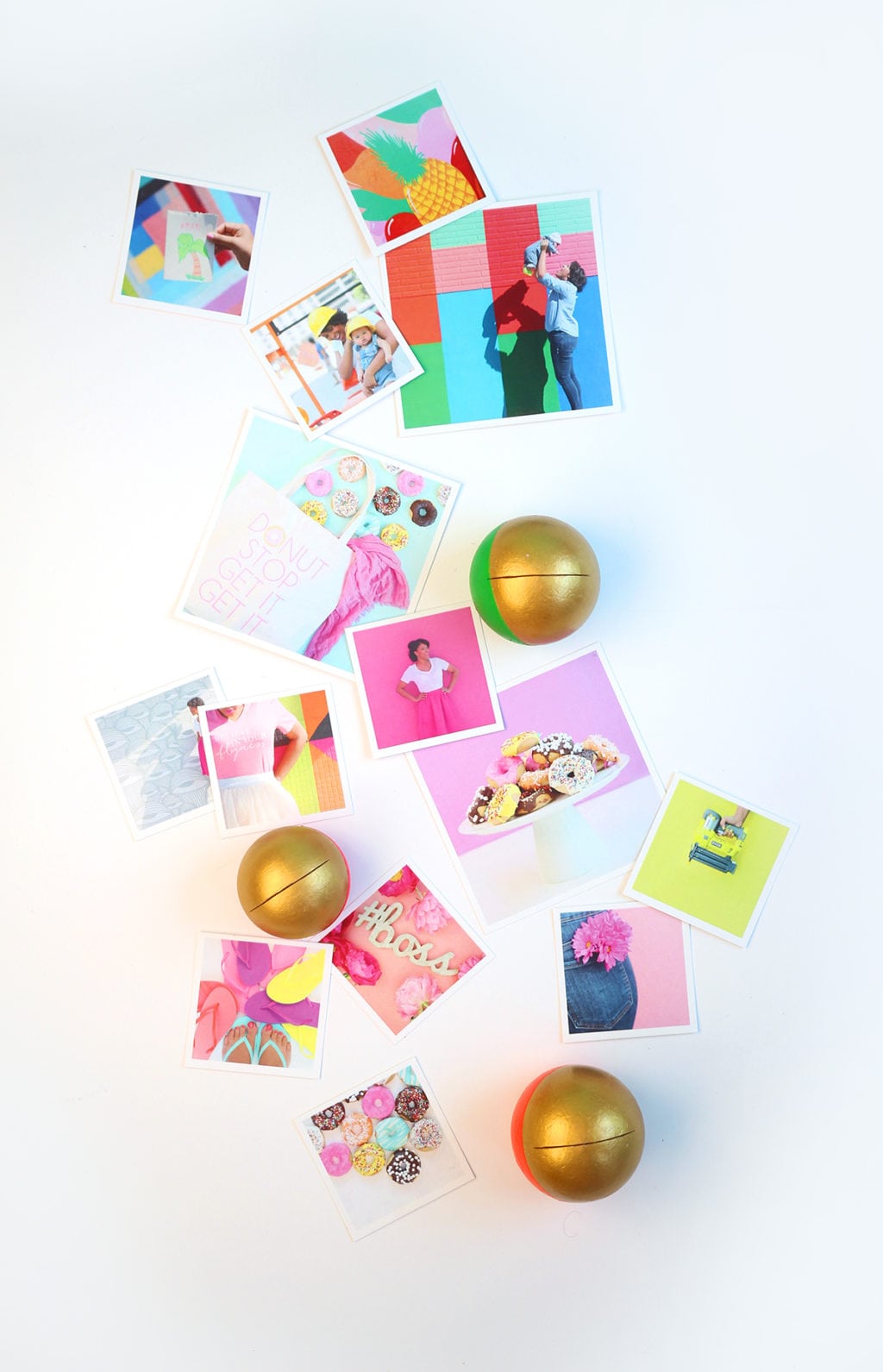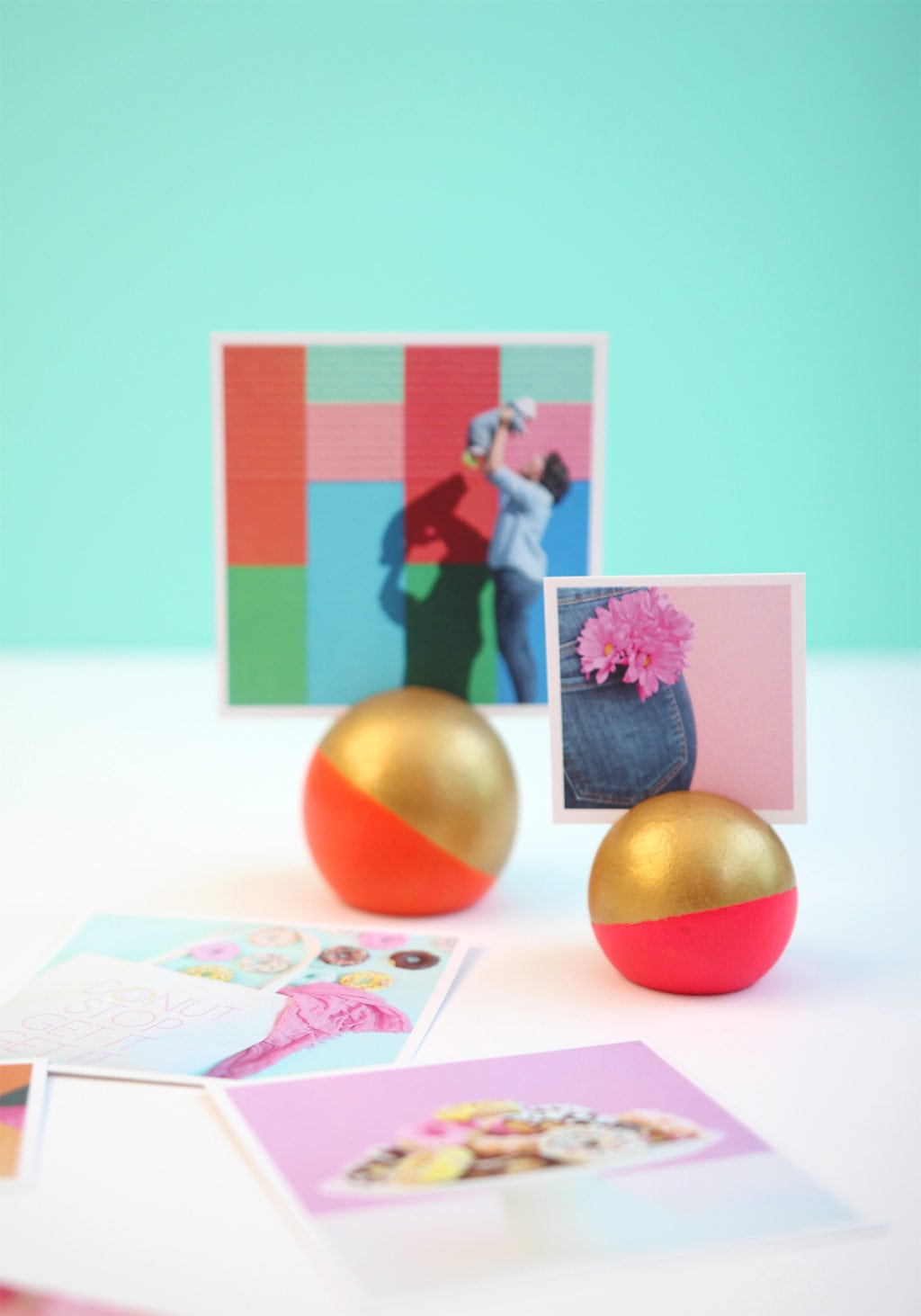 And while we're on the topic of Instagram…are you following Damask Love?  You'd better be. Or else I'm coming for you…with a craft saw. Just kidding. Maybe.