Shout out to Aveeno for sponsoring this colorful,  crafty and Earth friendly post! All ideas and crazy stories are mine, mine, mine. And thanks to YOU for supporting the partnerships that keep the lights on in this joint.
I'm not going to tell you how old I am, but suffice it to say – my days of falling asleep with all my makeup on are long gone. Back in the day, I could go to bed wearing foundation and all, then wake up to wash my face with whatever soap was lying around
Now that I'm none-of-your-business years old, I've learned that a skin care routine is a must – but I've also learned that I will NOT break the bank on fancy cleansers and such. That's just not my style. I'd rather spend all my money on cardstock, washi tape and the occasional pair of designer shoes. For years, I've used Aveeno as my go to for skincare. It's affordable, readily available at the drugstore down the street and it doesn't hurt that their bottles and jars can be upcycled into some pretty adorable DIY projects. Did you see last year's unicorn planter?! I mean, come on!
This year, I'm back at it to celebrate Earth Day with Aveeno by upcycling an empty jar of the Positively Radiant Overnight Hydrating Facial into something colorful and truly craft room worthy. You can also check out handy recycling tips and more colorful upcycling ideas here!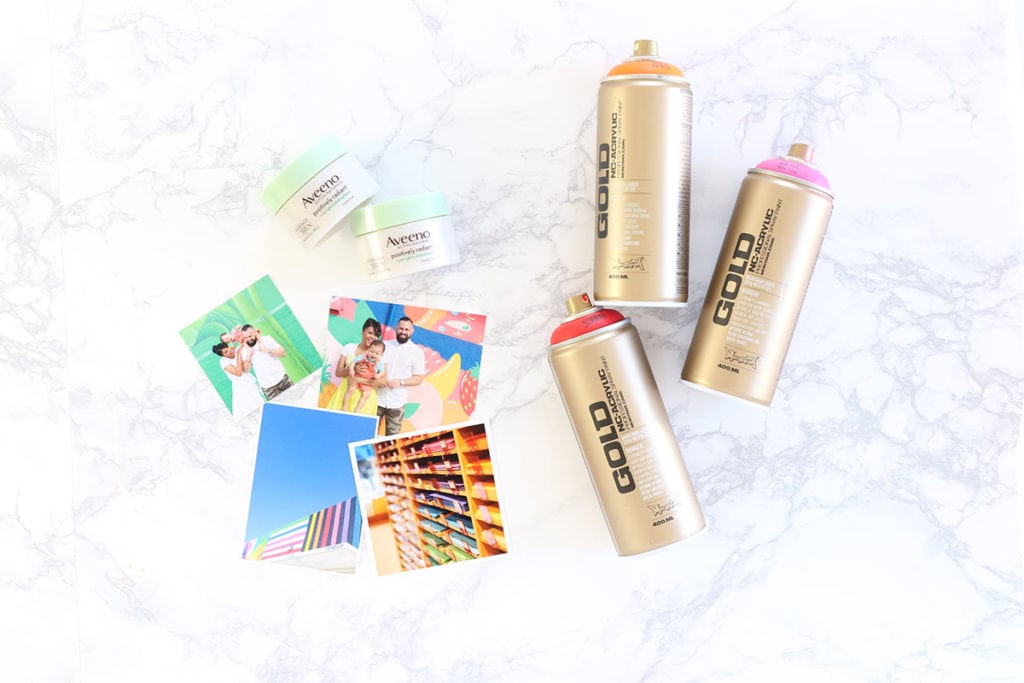 So, what happens when a crafter has a couple of empty jars sitting around the house? She grabs some spray paint and turns them into upcycled photo holders. It's easy! I promise.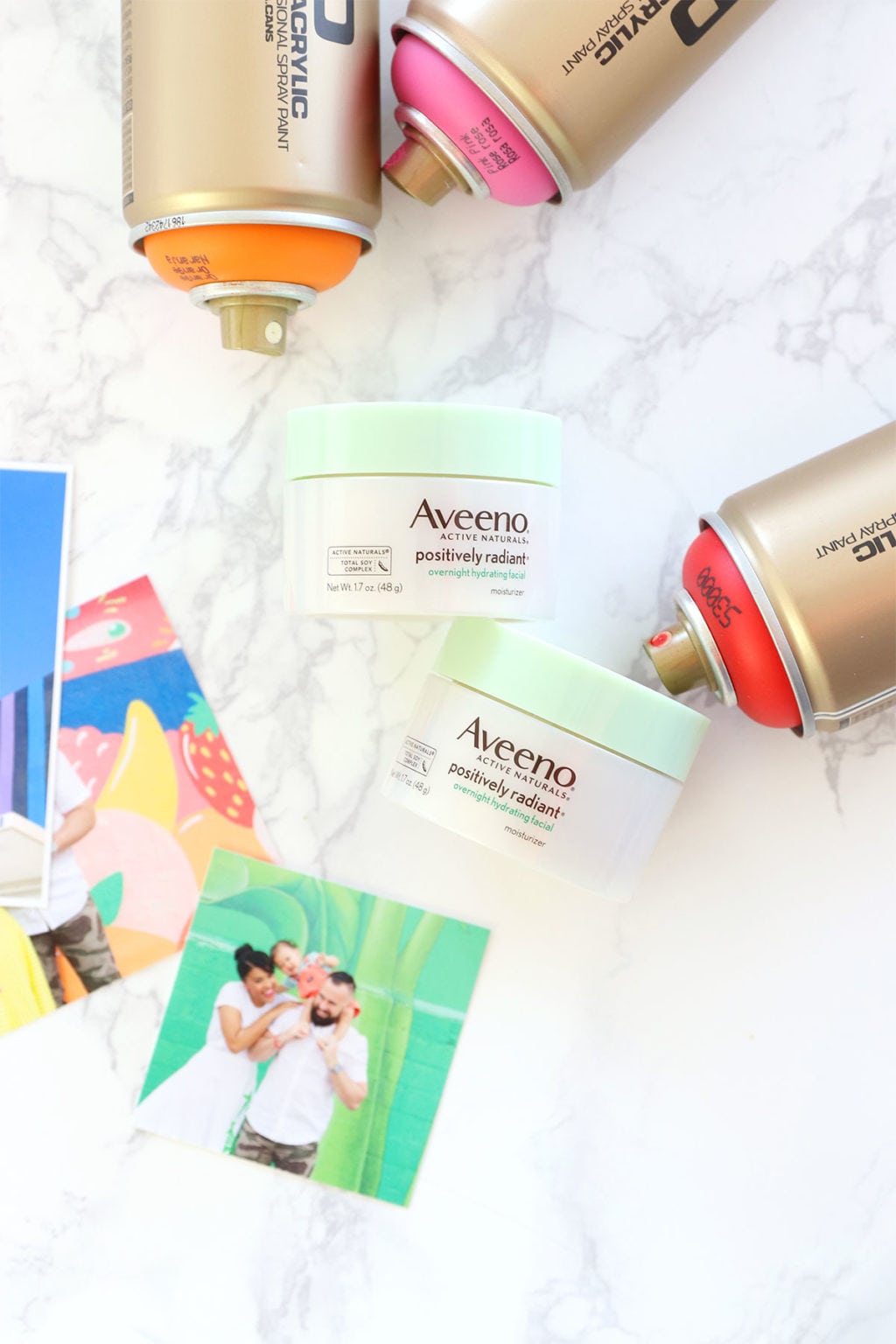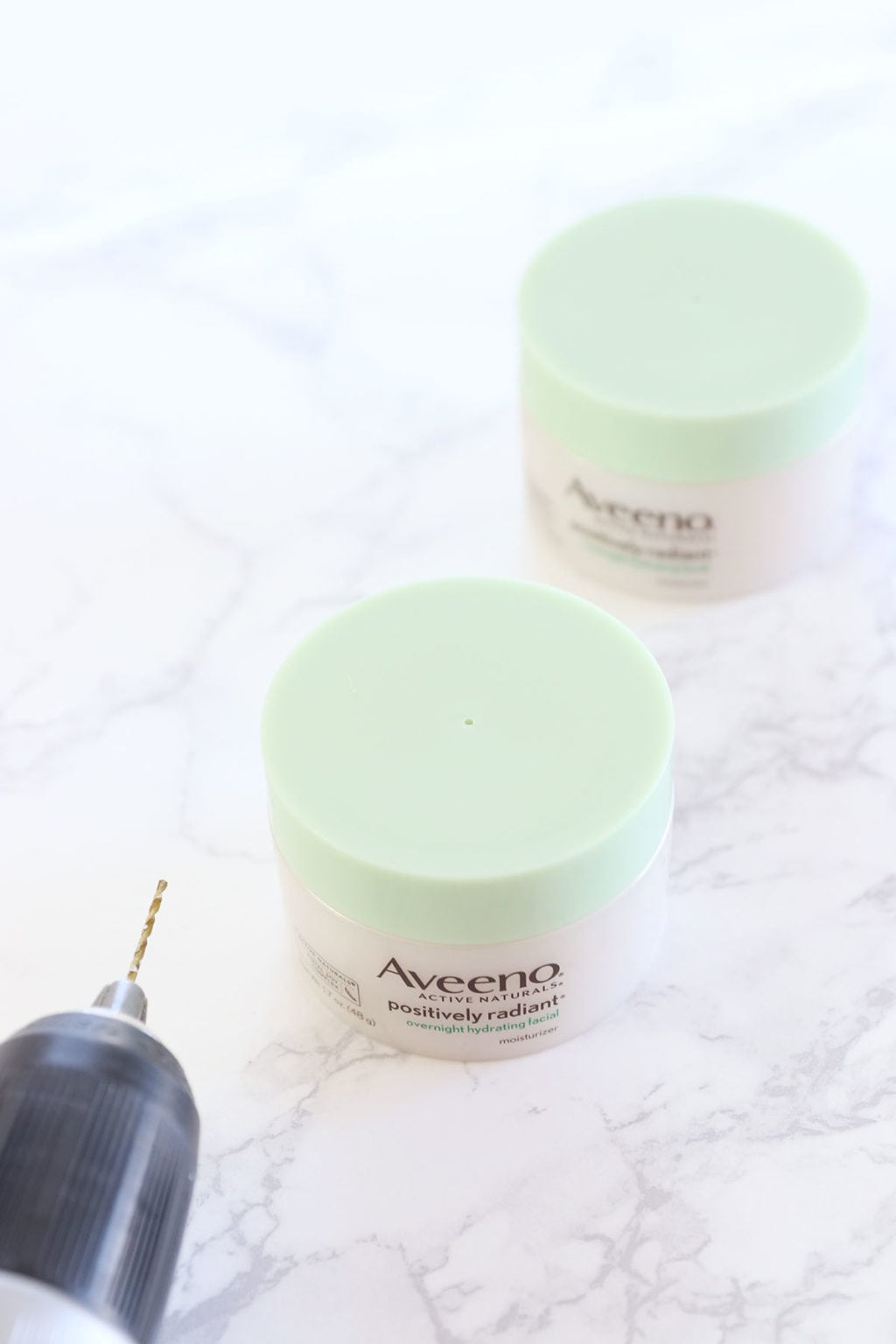 First, you'll need to grab a drill and your tiniest drill bit. Drill a hole into the center of the empty jar lid.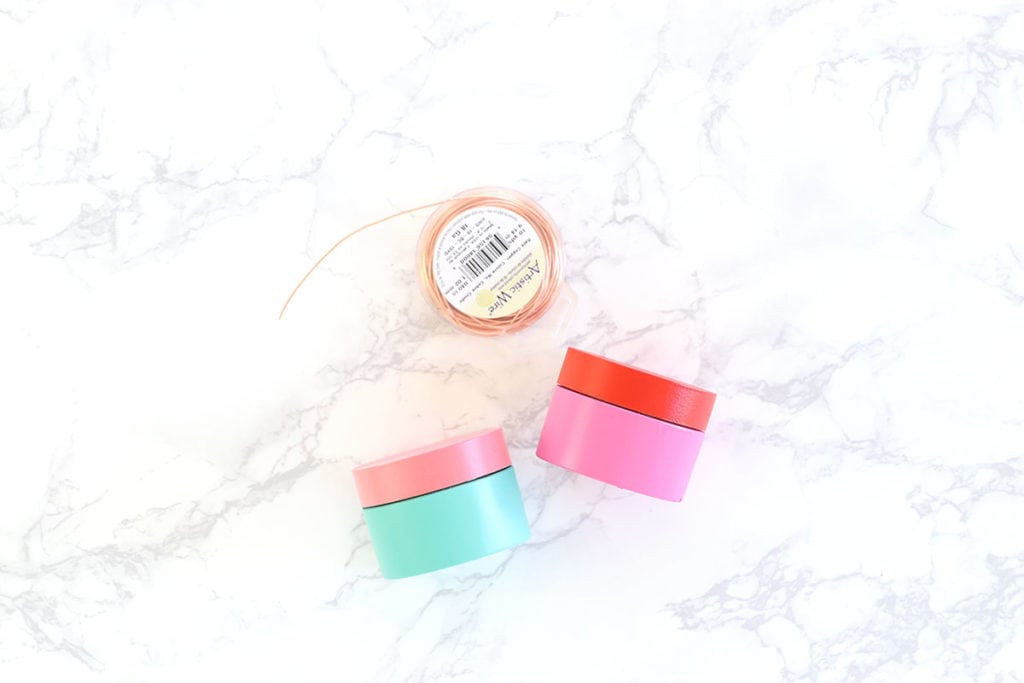 Next, spray paint the lid and jar separately to create this amazing color-blocked look. I love it!! All jars should be this colorful, am I right?! You'll also need to grab some wire and create photo holders just like I did in THIS project.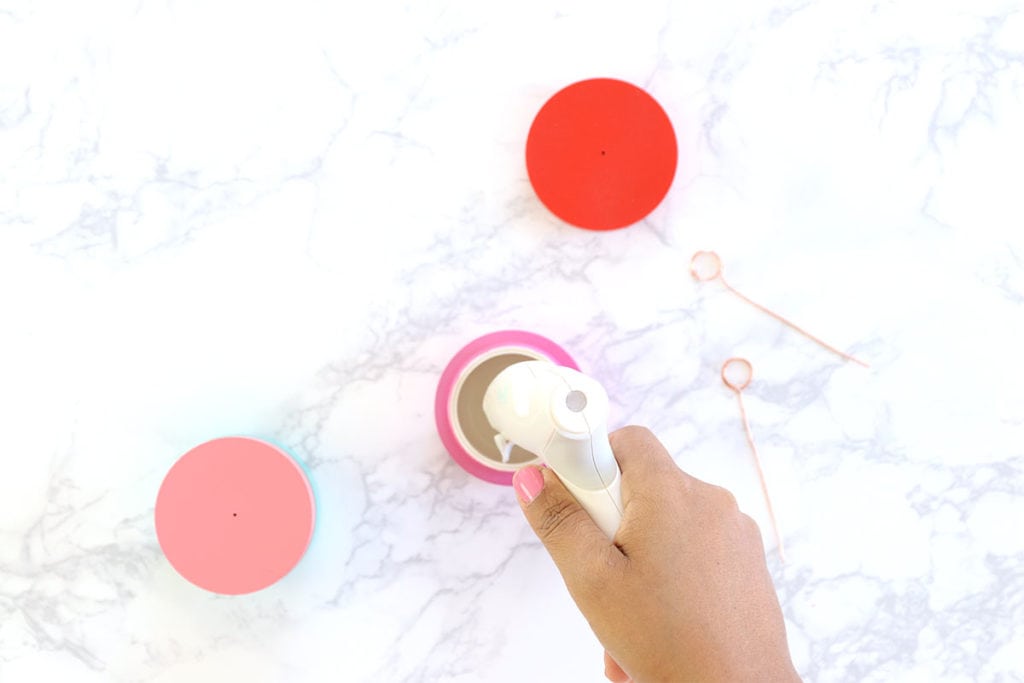 Now, open the jar and use a hot glue gun to add a hefty dollop of glue to the bottom of the jar.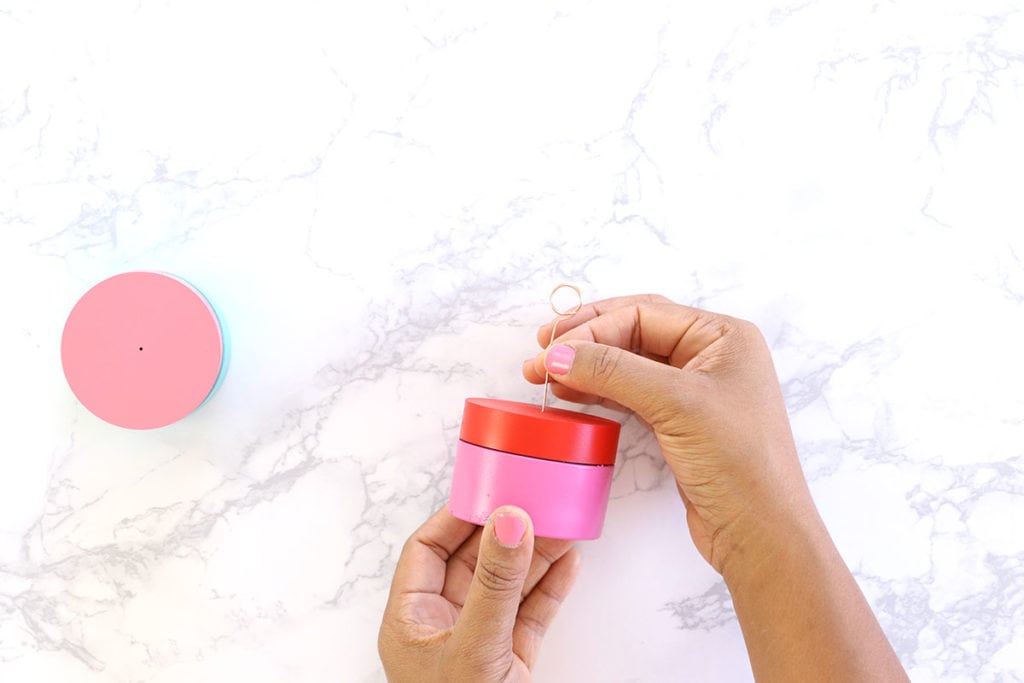 Close the jar and insert your wire photo holder into the drilled hole. The hot glue on the inside will adhere the wire in place and keep it from wiggling around.  How easy was that!? Now your adorable photo holders are ready to be displayed!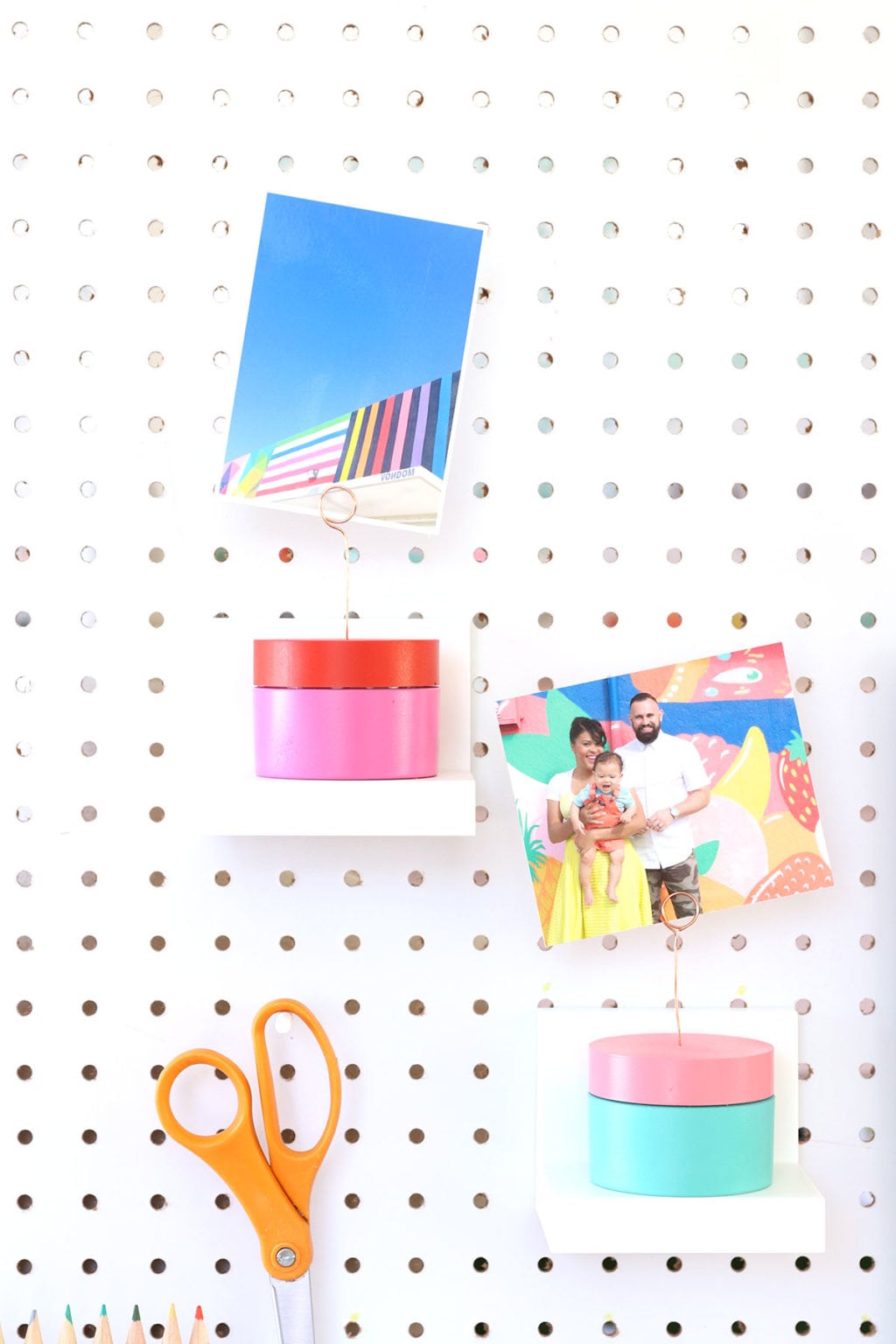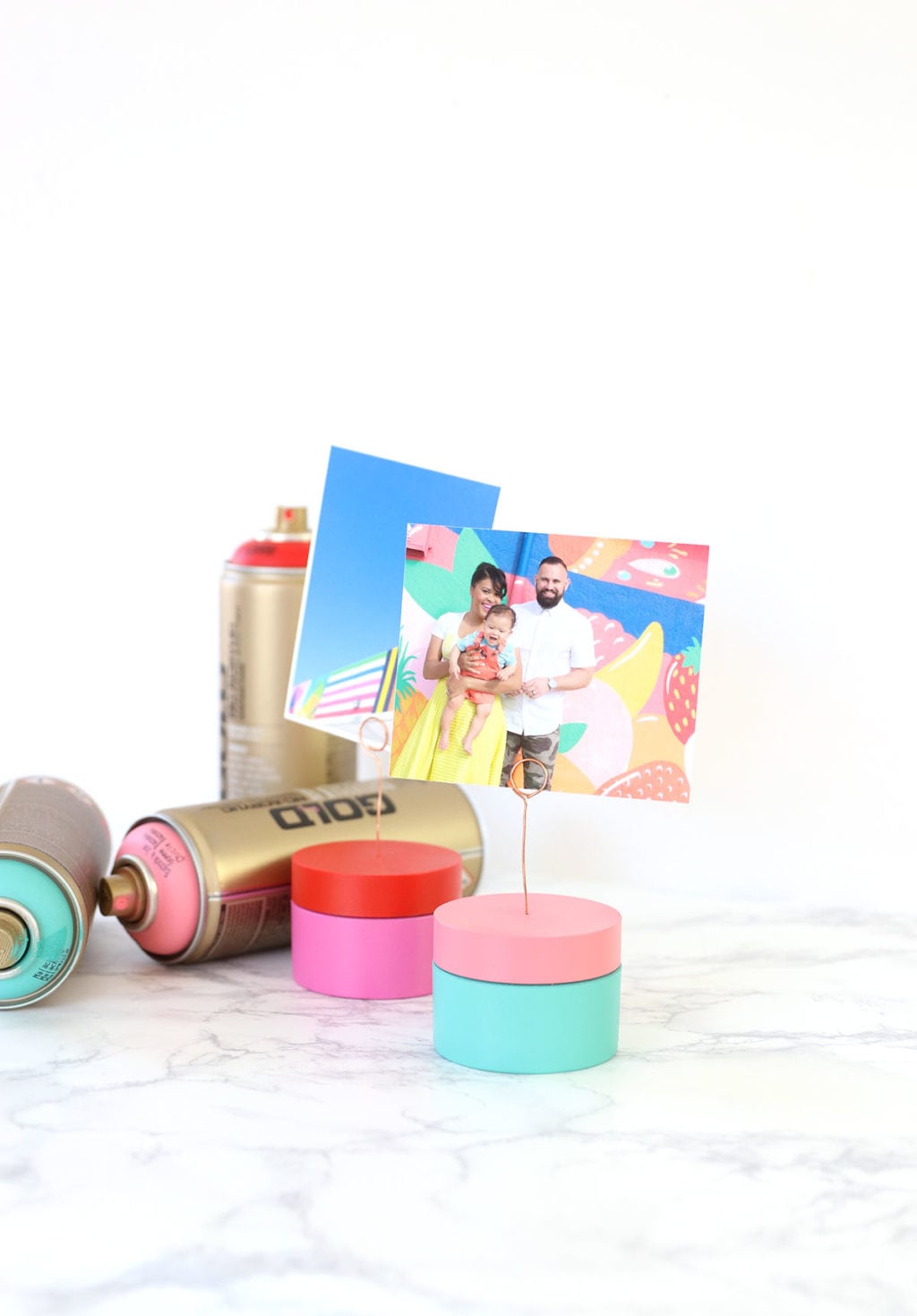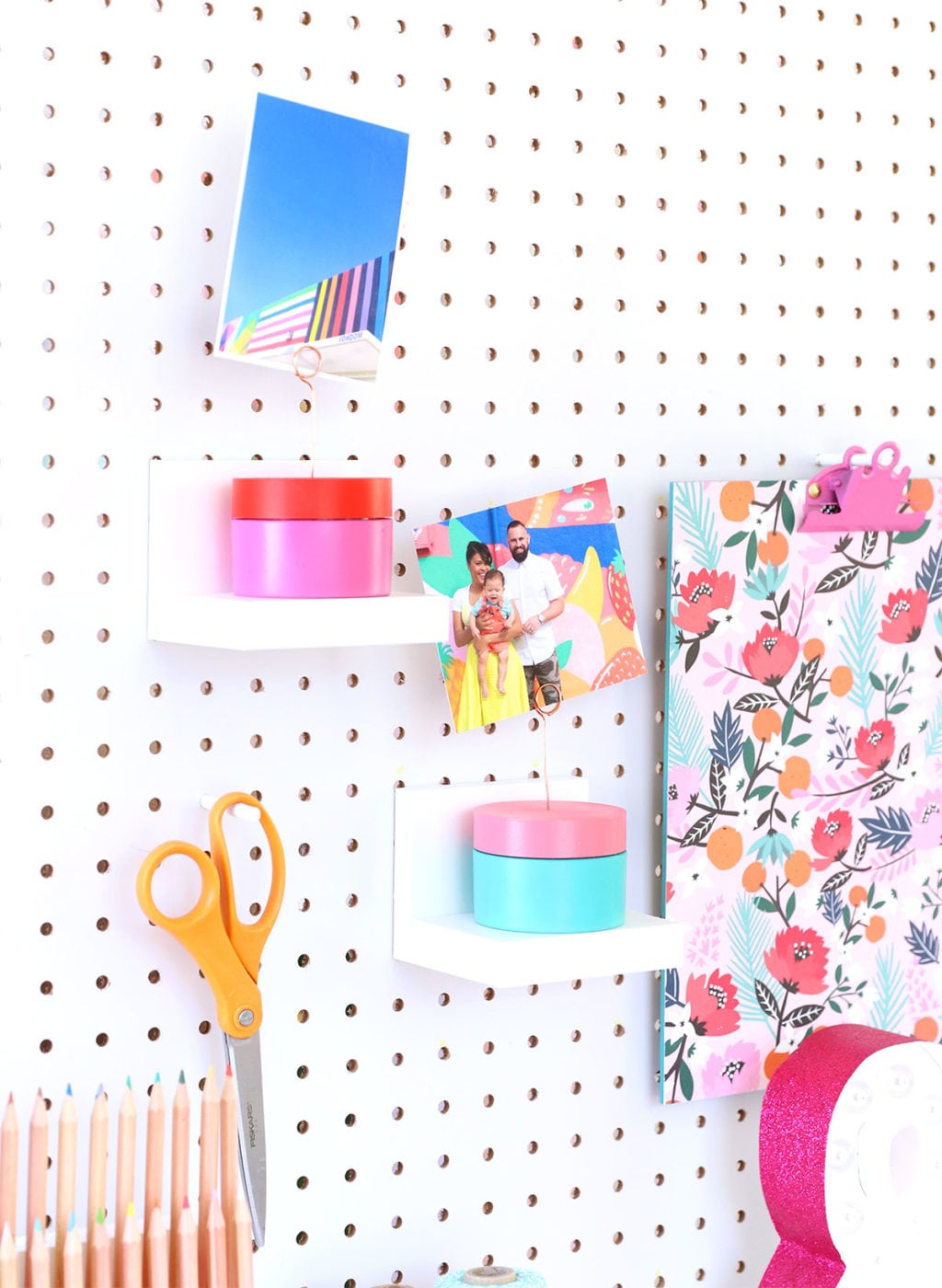 …and if you're still reading…I'm 37 years old! I'm not really one to keep anything a secret, including my age!