I suppose I could just lie to you and say I've got Thanksgiving under control. That I've planned out the menu down to the last cresent roll. That I've done all the grocery shopping and have already started baking pies. I could tell you all those things, but I'd have to keep a steady eye out for the lightening bolt that will surely strike because those are all bold faced lies.
Truth is, I'm a bit  behind the eight ball this year. Ain't no turkey in the fridge and homemade pumpkin pie is the last thing on my mind…unless of course, you plan on coming to my house and baking it for me. Come on over! We'd love to have you.
So far, I have only a few things planned. I already bought some cranberry sauce…the kind in the can, because I only want cranberry sauce in the shape of a cylinder with wavy ridges down the side.  I placed an order for Hatian stewed goat.  I'll explain that later, but if you live in Miami you probably understand.  I've printed out our table setting…and last, but not least, I've crafted up some incredibly simple DIY pumpkin pie placecards.  These placecards are so easy, that even the most last-minute of Thanksgiving planners can execute these. Let me prove it.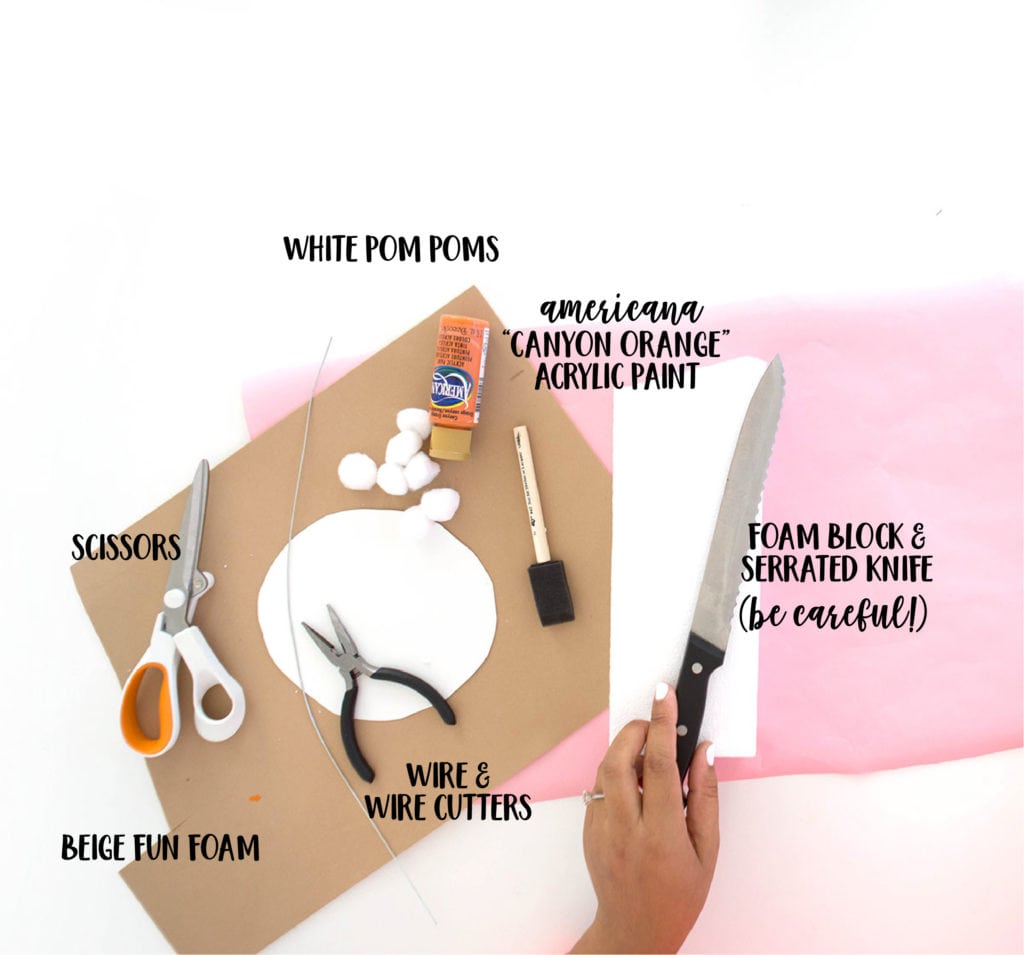 Chances are you already have some of these supplies laying around. If you dont, go get em! It'll be worth it for this adorable project.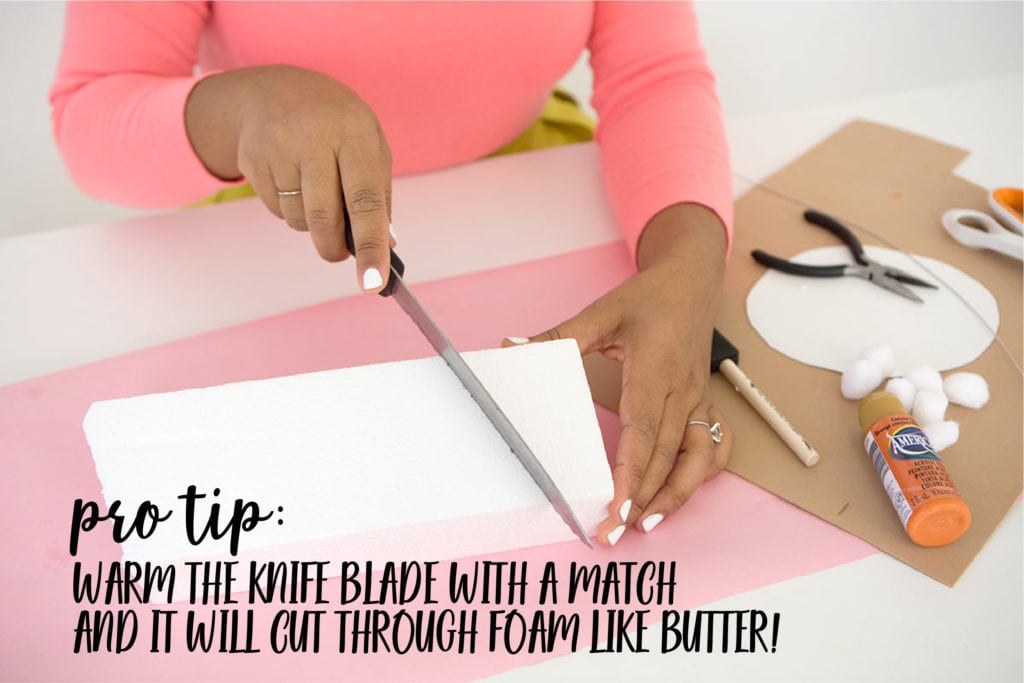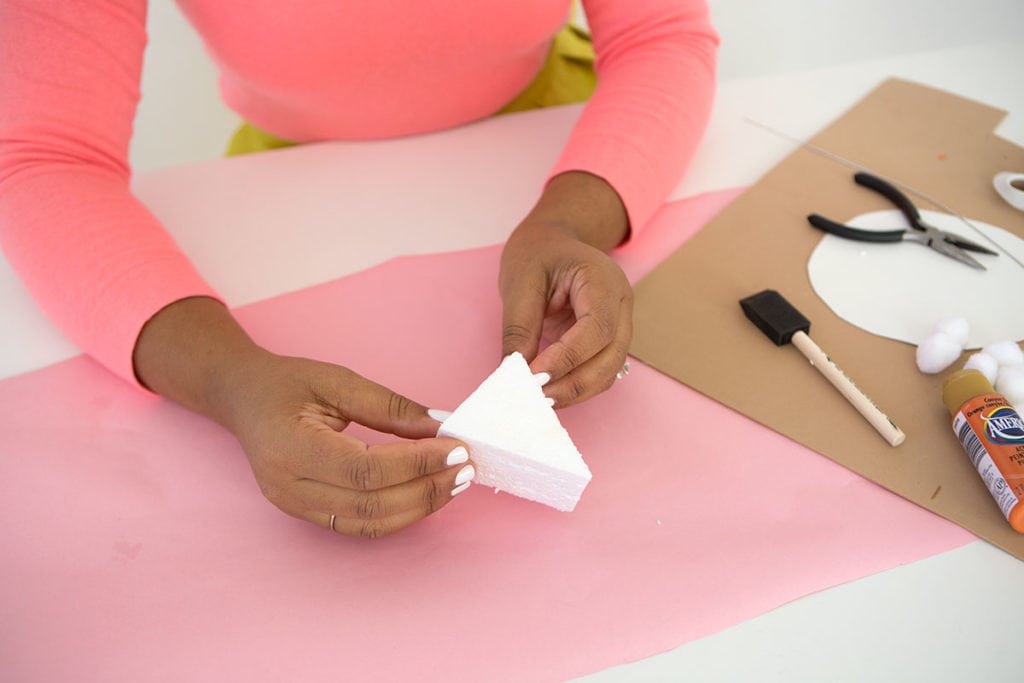 Use the serrated knife to cut the foam into a wedge.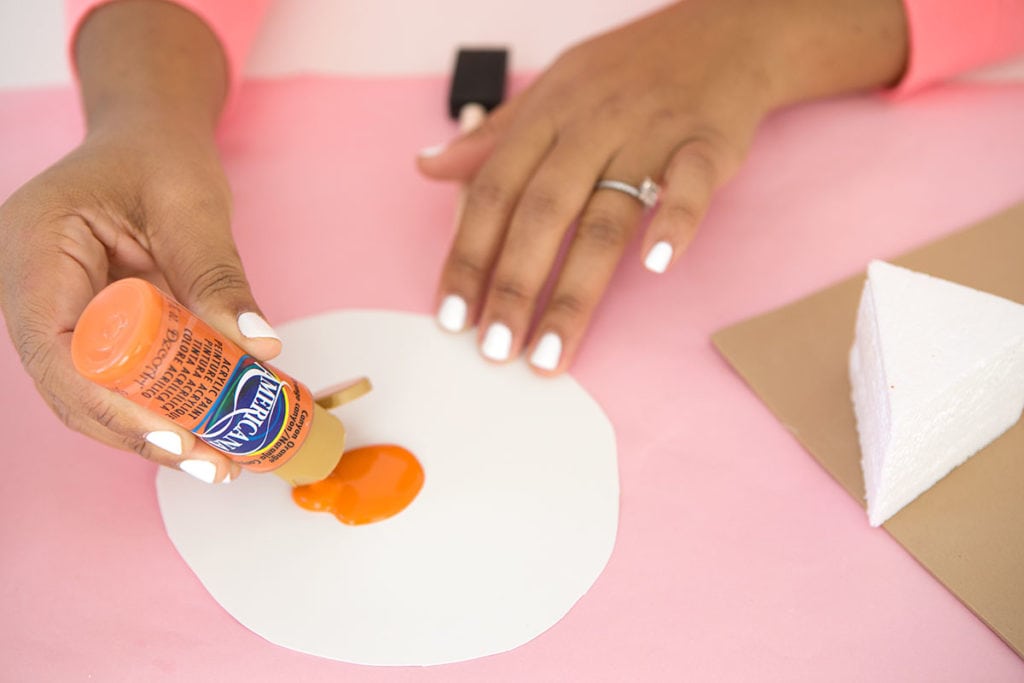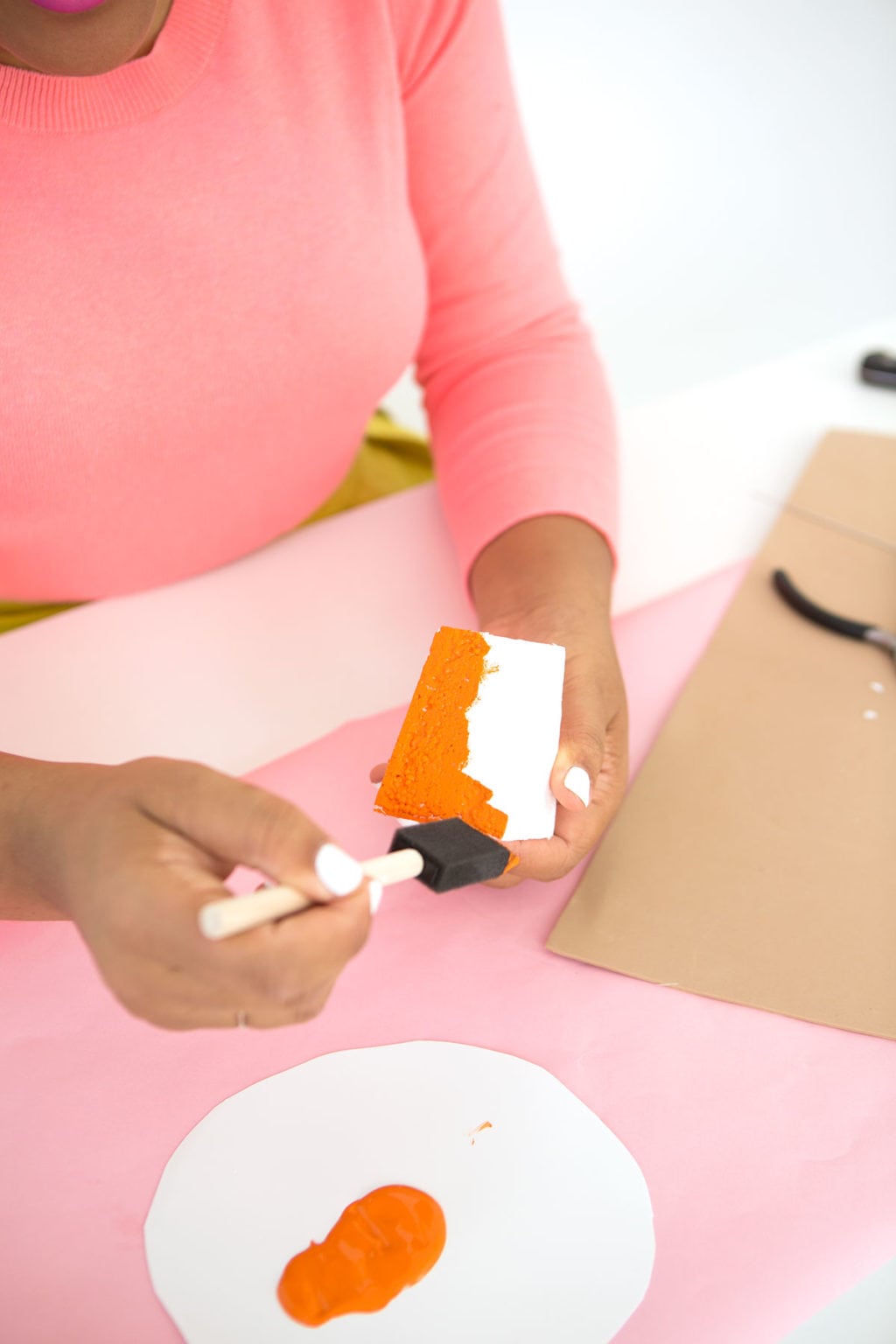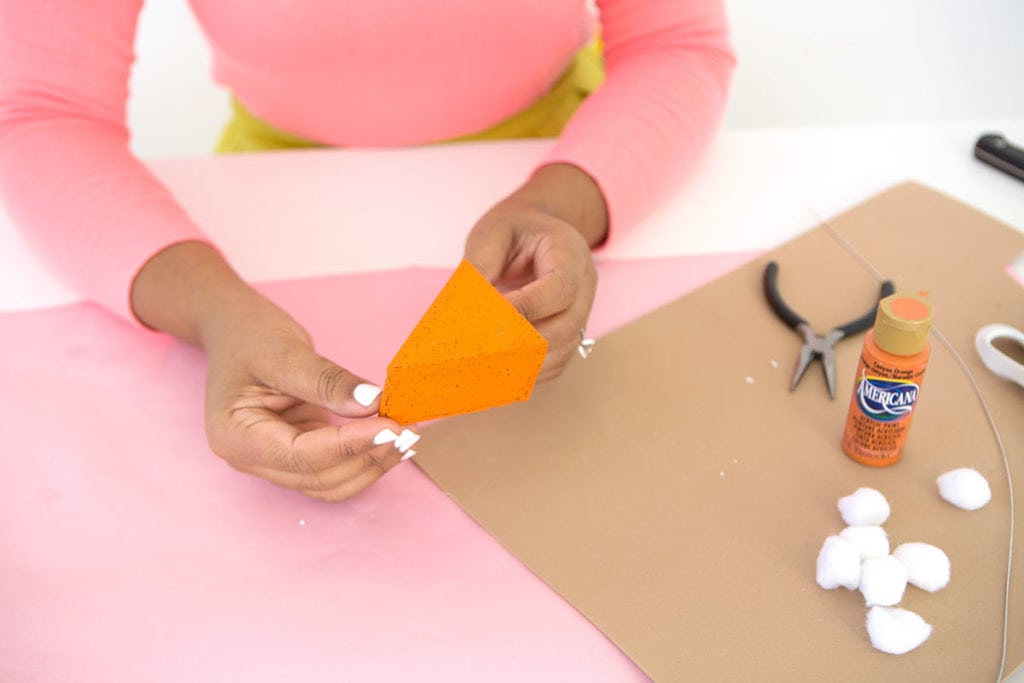 Paint the wedge using Americana Canyon Orange. I found that this shade is the perfect pumpkin pie color.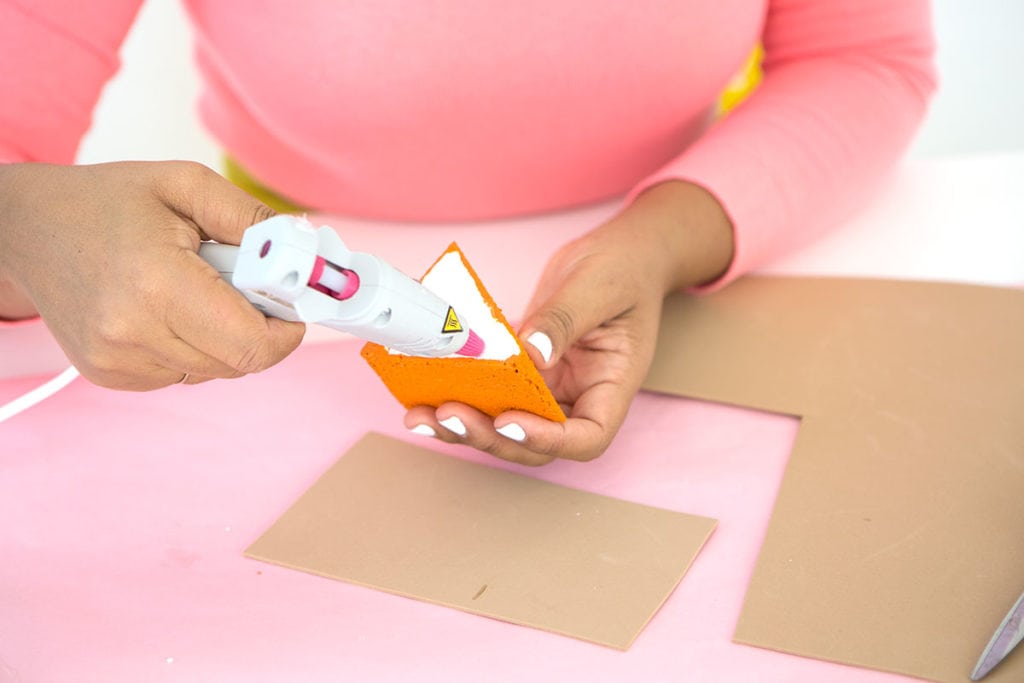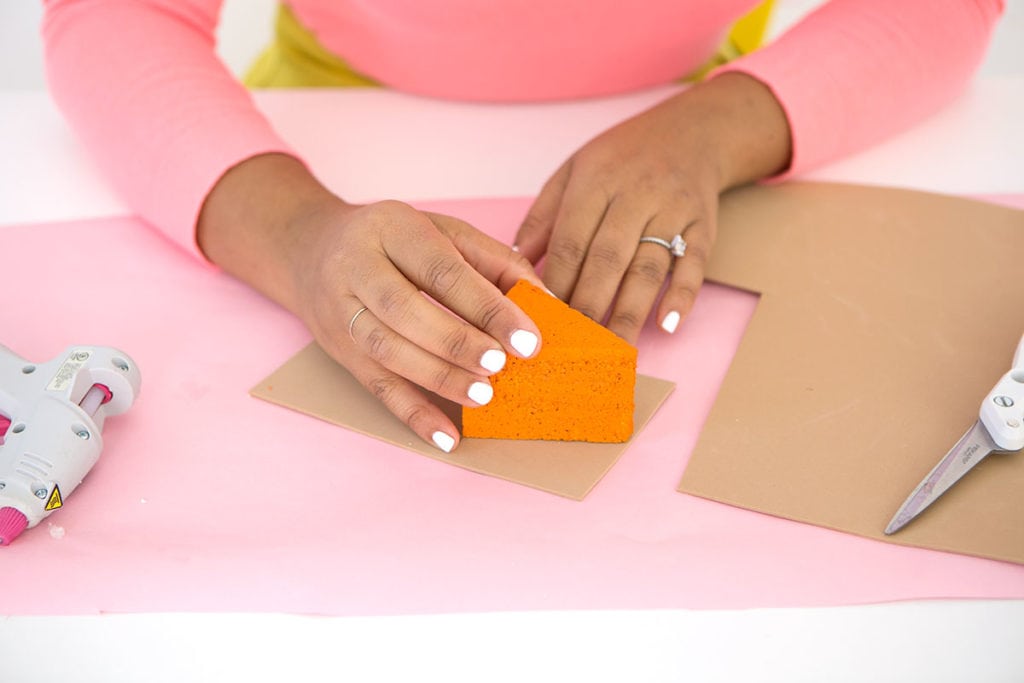 Apply hot glue to the bottom of the foam wedge then adhere it to a large rectangle cut from fun foam.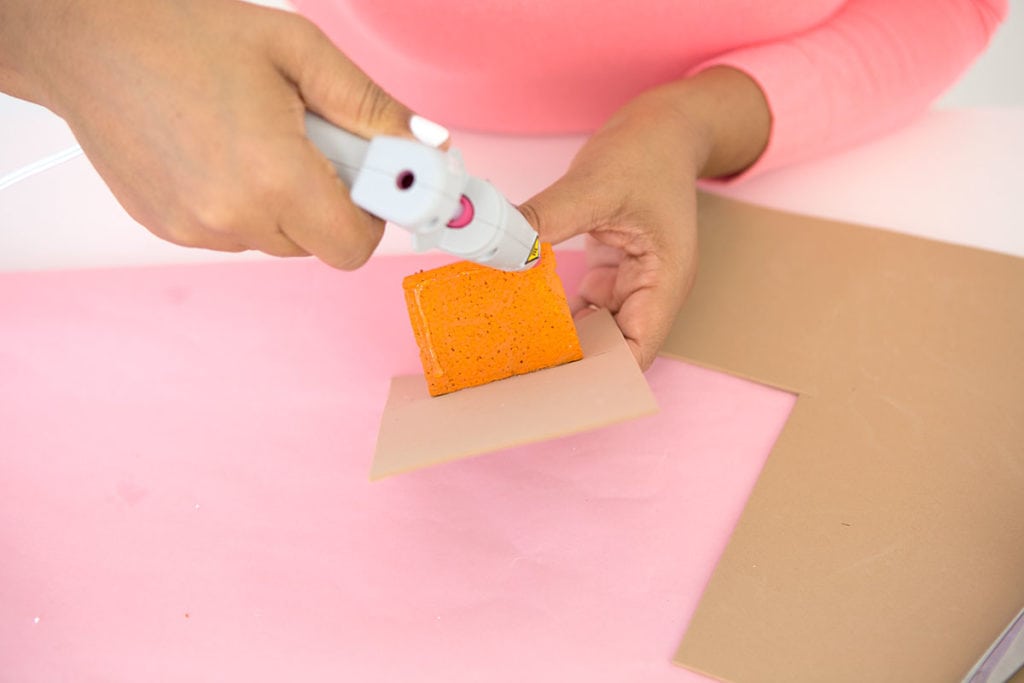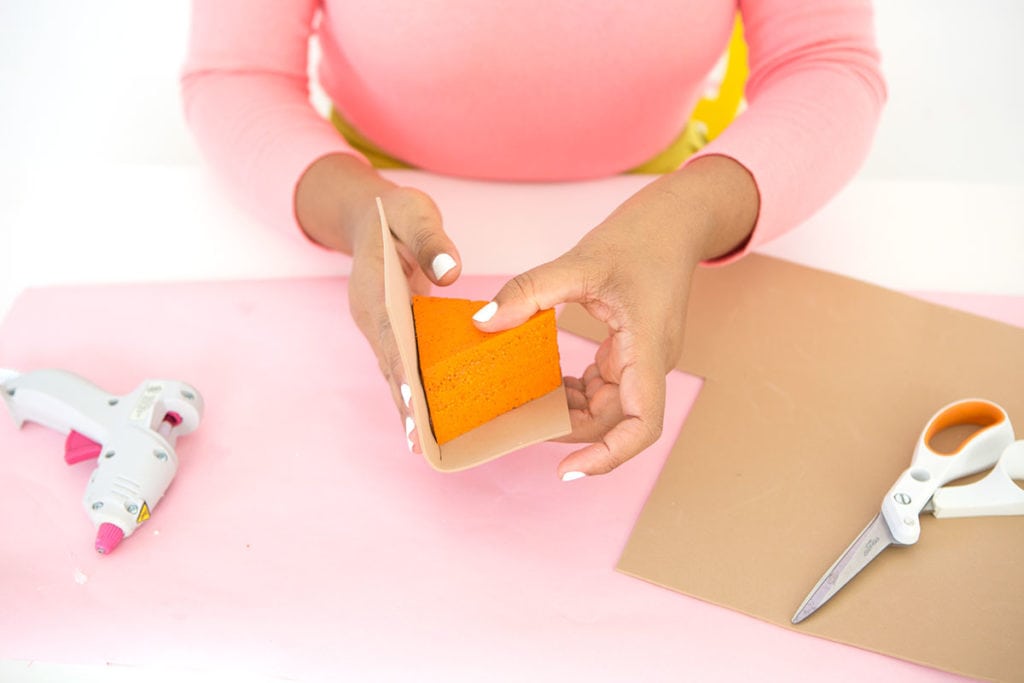 Apply hot glue to the back of the foam wedge, then fold up the fun foam to cover this area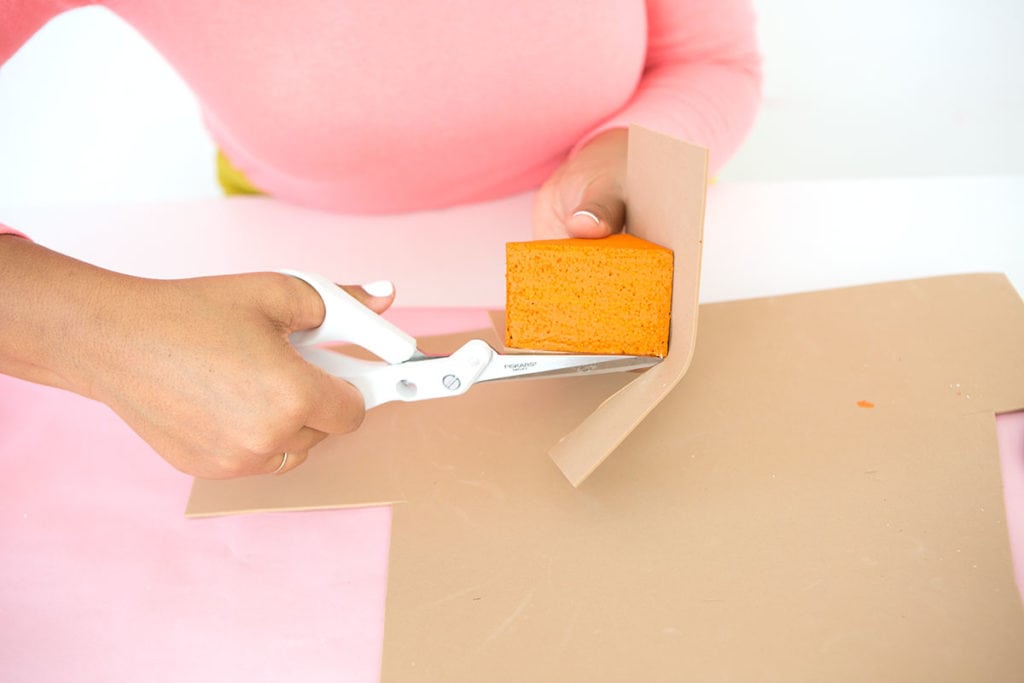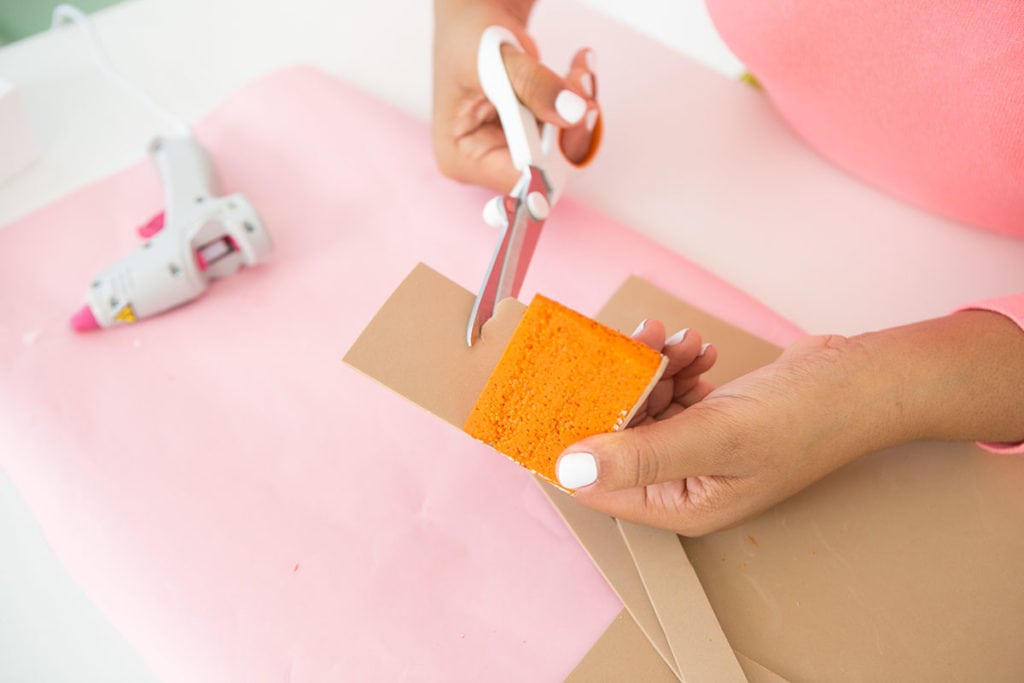 Trim off the excess foam, then cut a wavy "crust"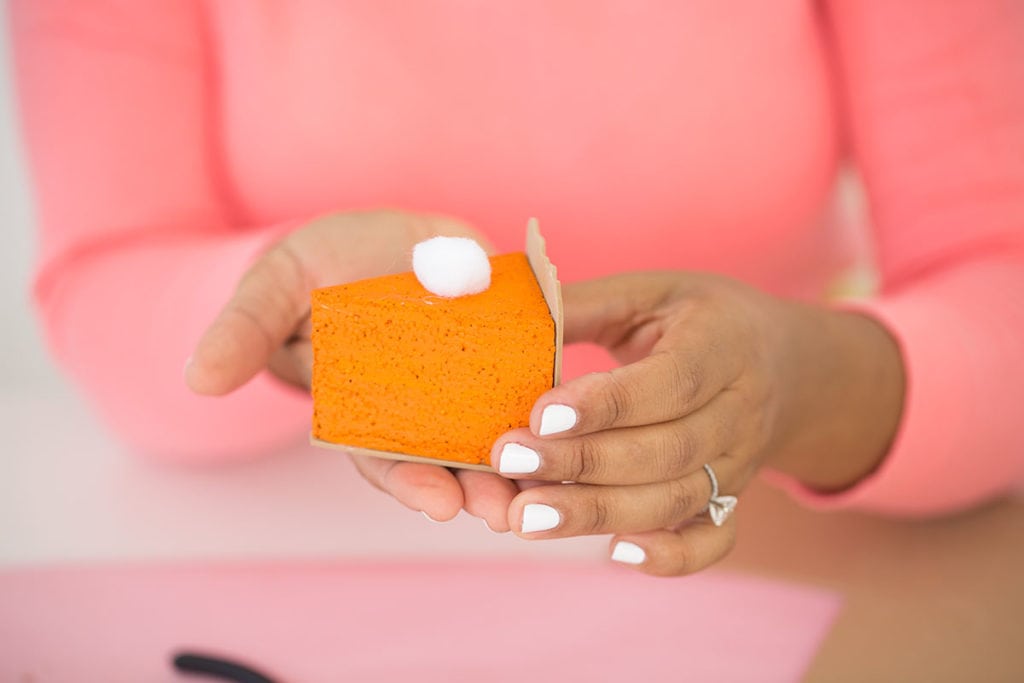 Glue on a white pom pom for a dollop of whipped cream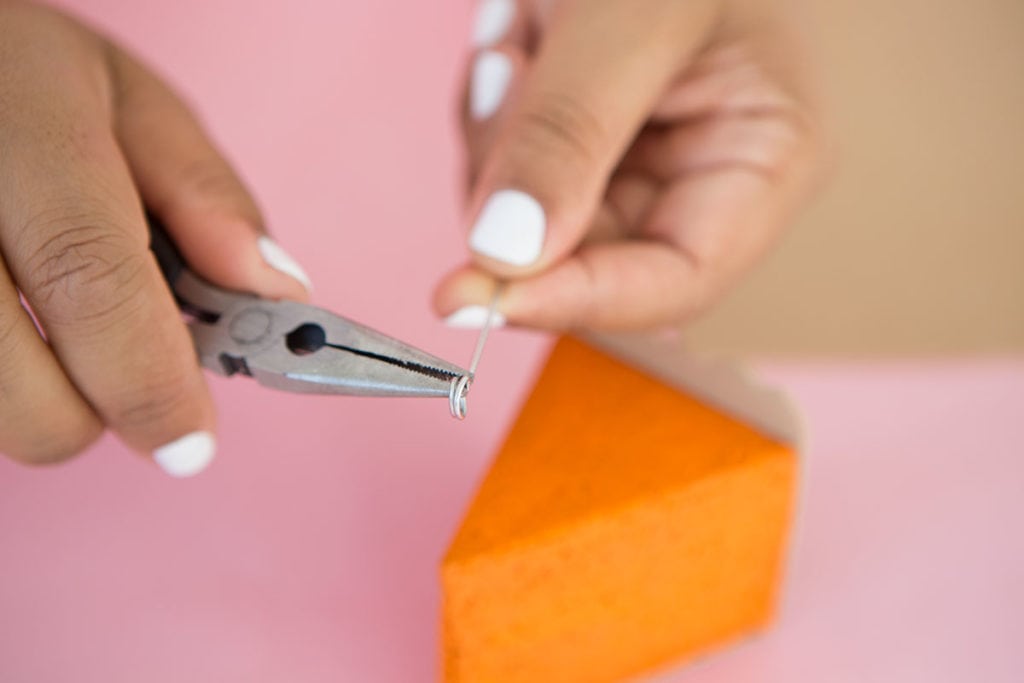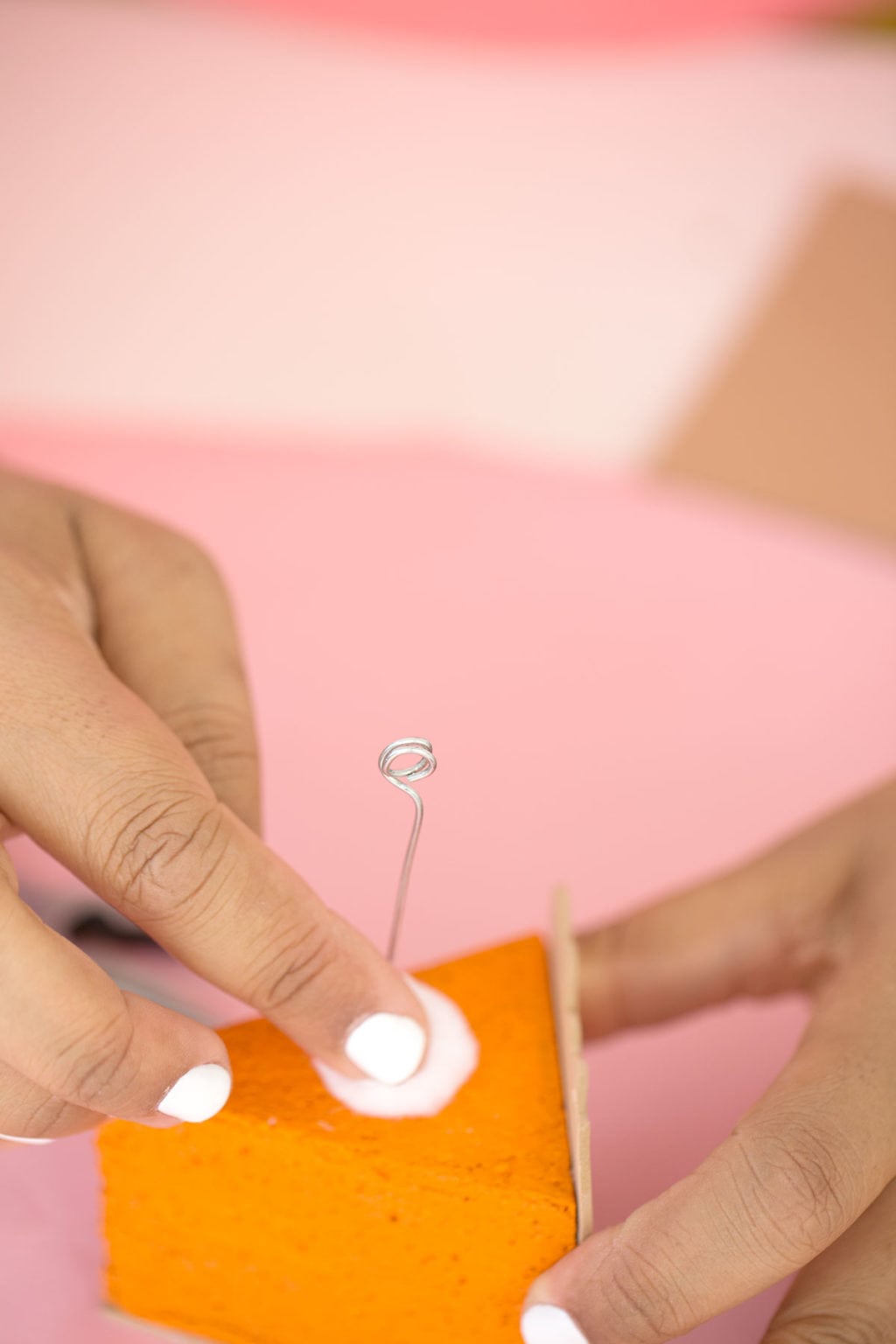 Use wire cutters to bend circles on the end of the wire. Push the wire into the foam to create a placecard holder.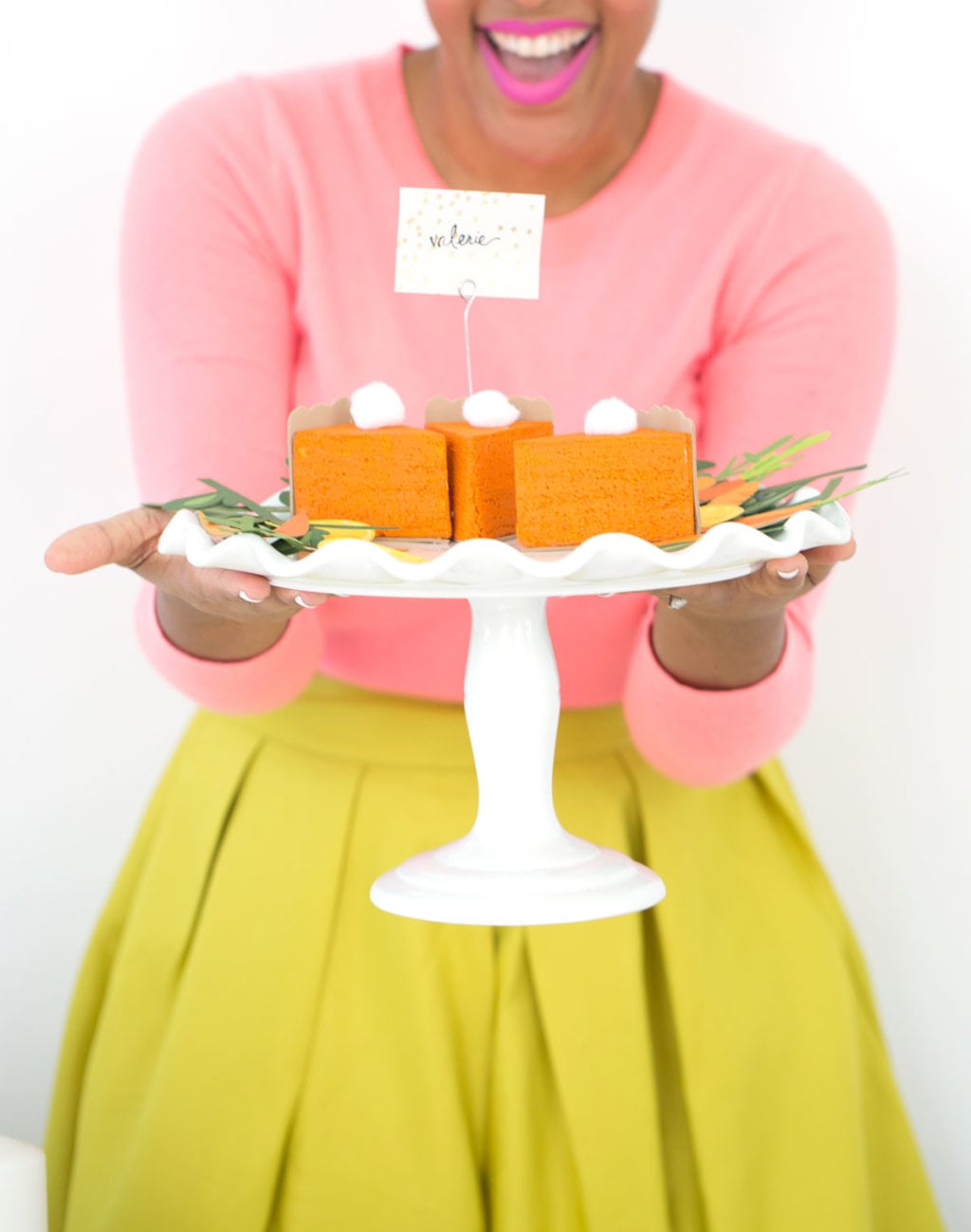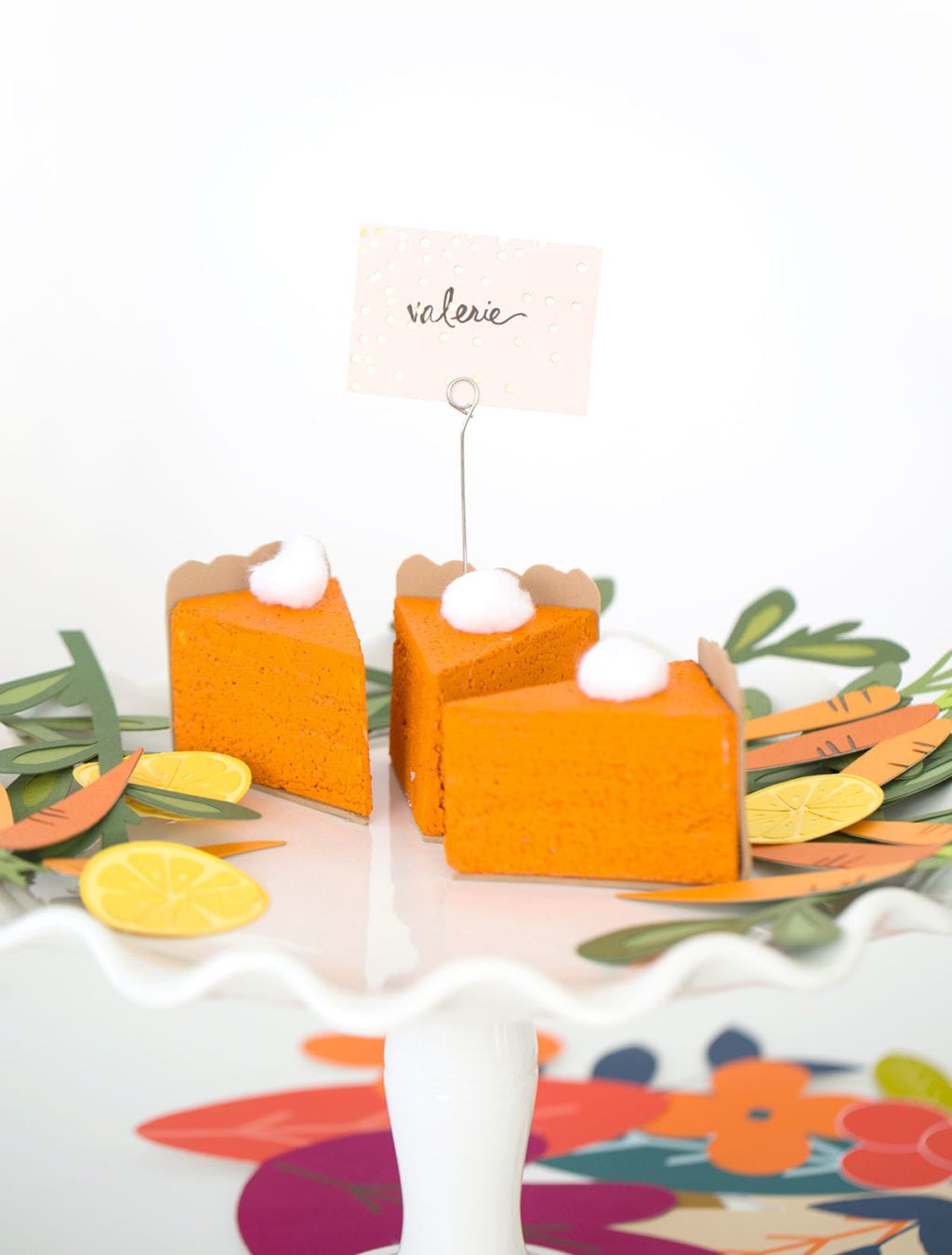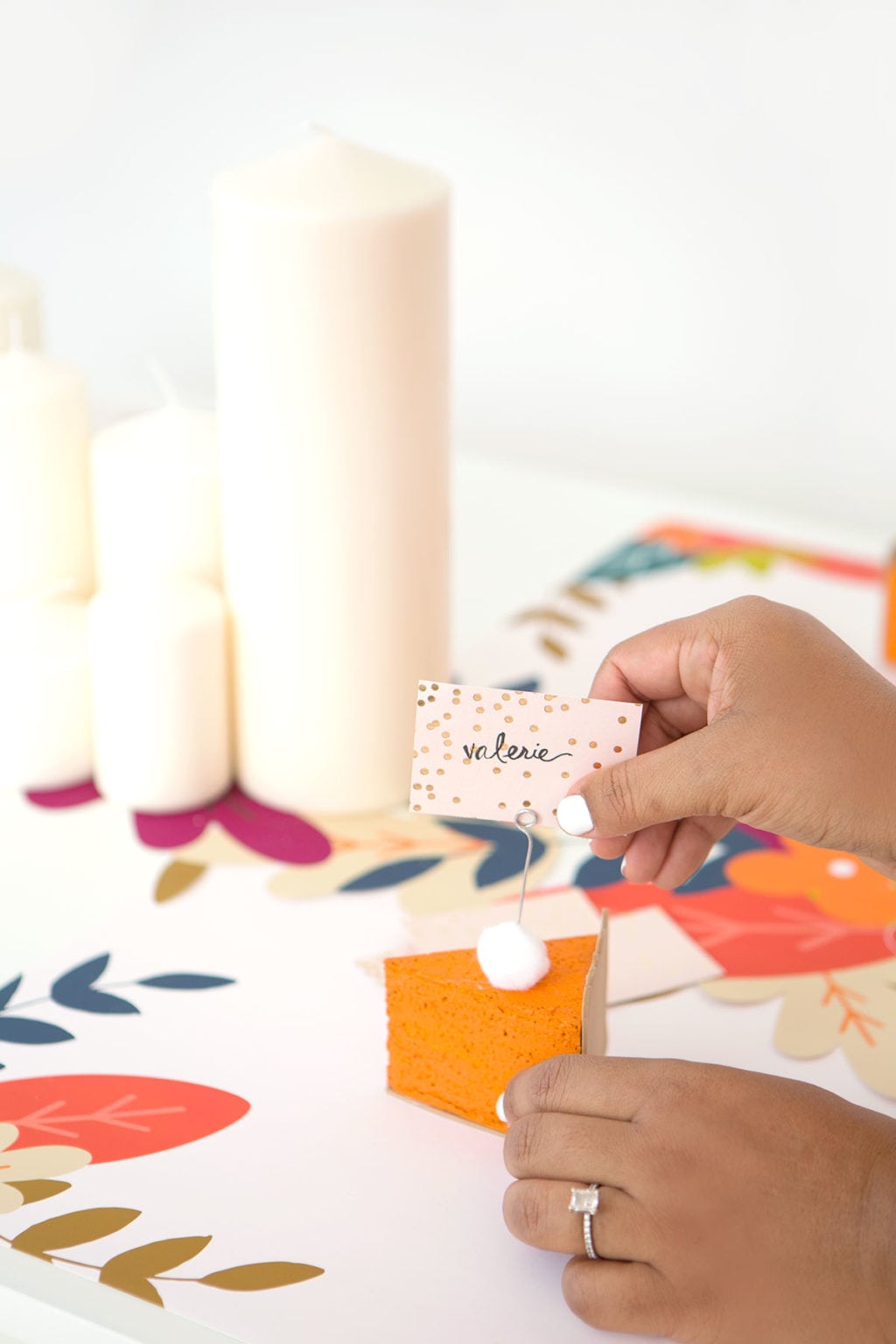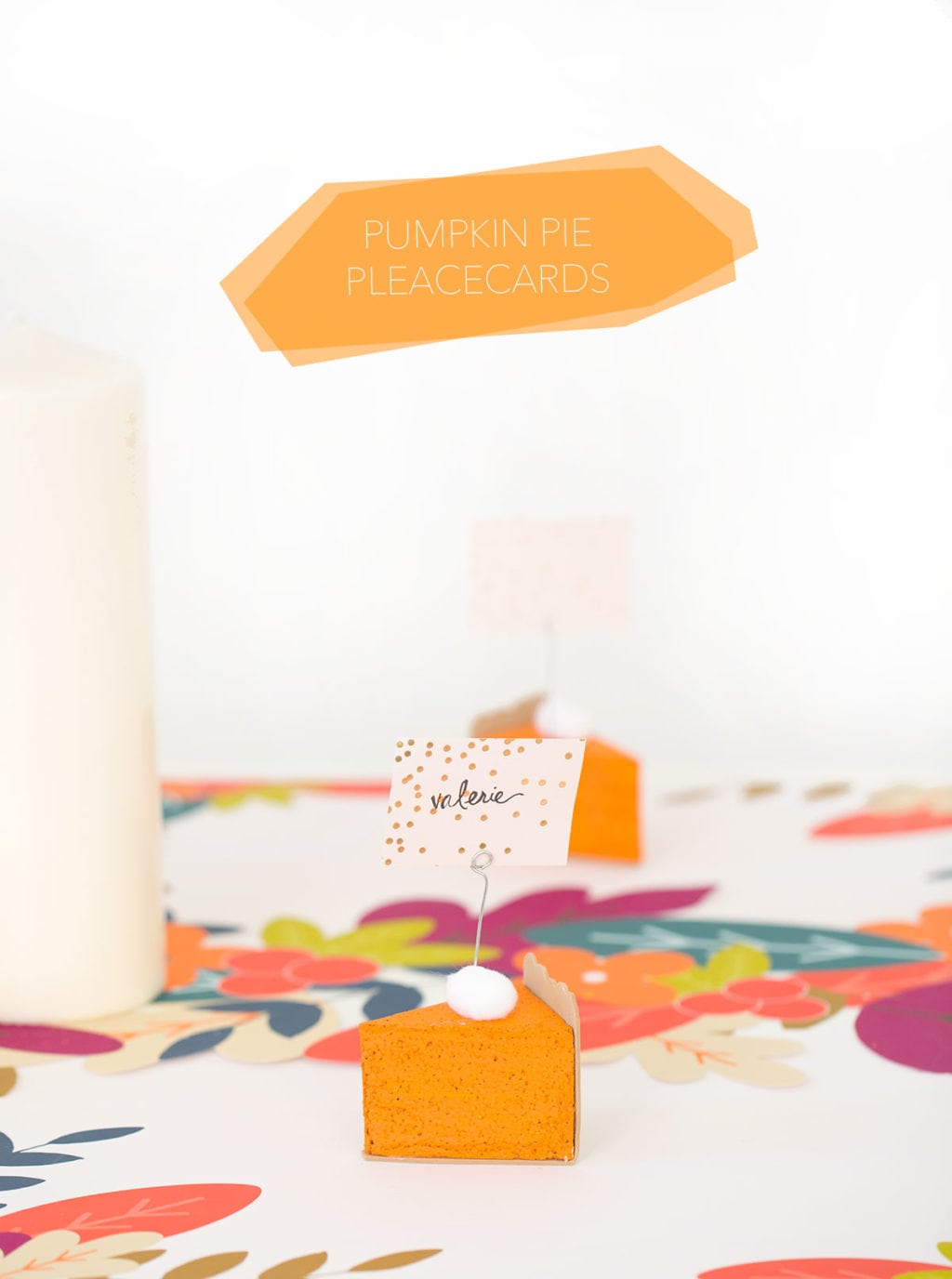 Okay, who's ready for some last minute crafting for your Thanksgiving table!?