These days, "Travel" is my middle name. I've been traipsing across these United States on a crafty mission. A few weeks ago, I found myself in New York at Canon HQ. Now – Canon is a huge…I mean…HUGE place. Aesthetically, it's totally corporate, cubicals and all. Except for the conference room I occupied for two days.
For those two days, I worked with my friends at Canon to craft up an amazing media effect called Canon Friendsgiving. I was the host and responsible for bringing a bit of crafty vision to the party. My mission? Create as many printable pieces as possible. Immediately, I got to work and Friendsgiving became Printsgiving. The designs were so fun and easy that I decided to bring them straight to you!
So…if your Thanksgiving table still needs some decor (or if you're anything like me, your dining room table shelf for bills, books, purses and some random snacks that your 2-year old left behind) – I've got you covered. Let's get started on crafting up a printable Thanksgiving.
Make a Printable Thanksgiving Table Runner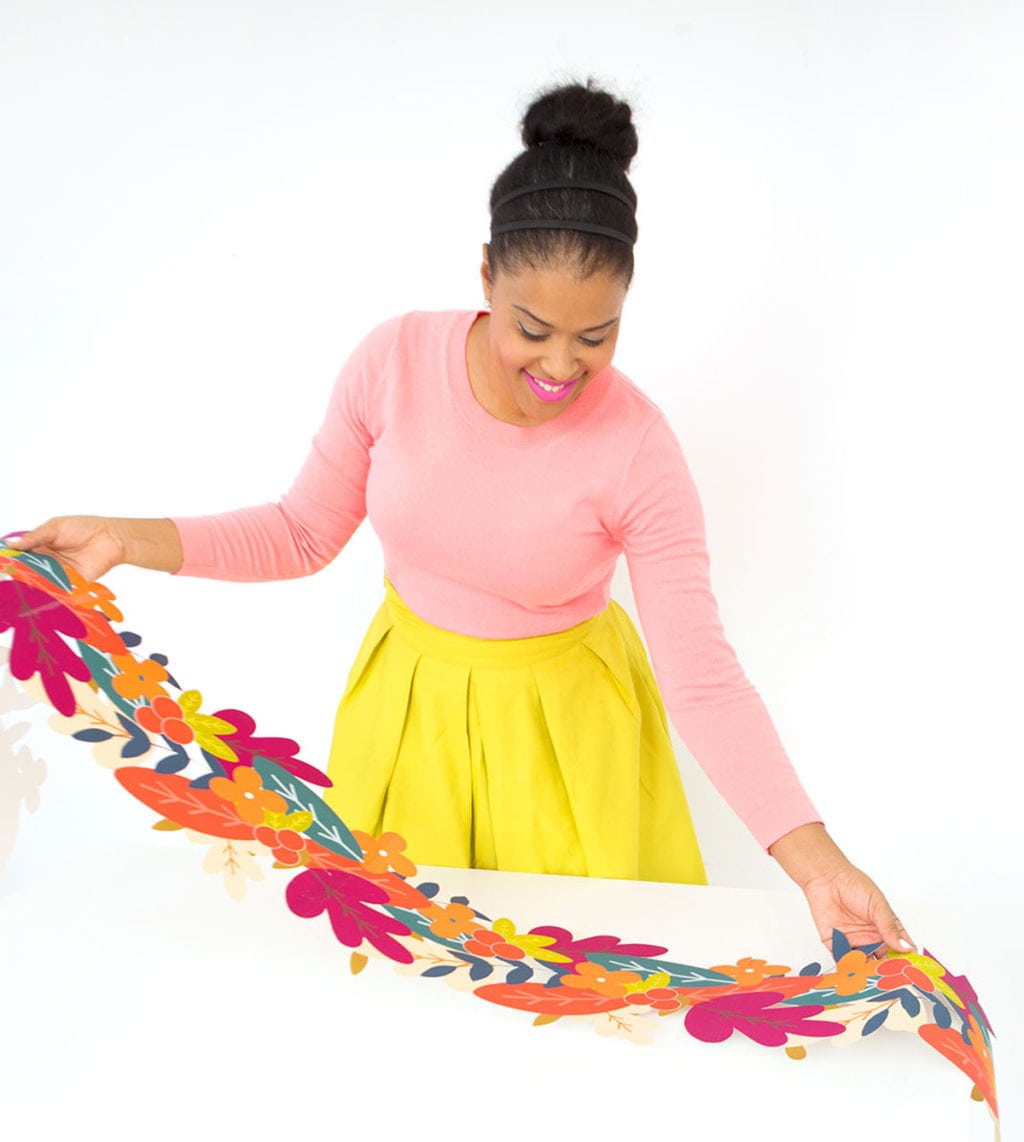 This long runner is made completely with paper! Can you believe it?
Print out the "Seamless Table Runner Panel" onto 13×19 Matte Photo Paper using your Canon PIXMA iP8720. Each panel of the table runner measures 18″ long, so measure your dining table and decide how many panels you need to print…I went with three for this table.
Cut away the excess white around the table runner design
Apply glue to the "Glue Here" label and stick the panels together. The design is seamless to you can keep connecting them without any visible seam!
When you've attached your main runner panels, print out the "Table Runner Enders" onto 13×19 Matte Photo Paper. Cut them out and glue them to the ends of the paper runner. Easy!
Make Printable Thanksgiving Placemats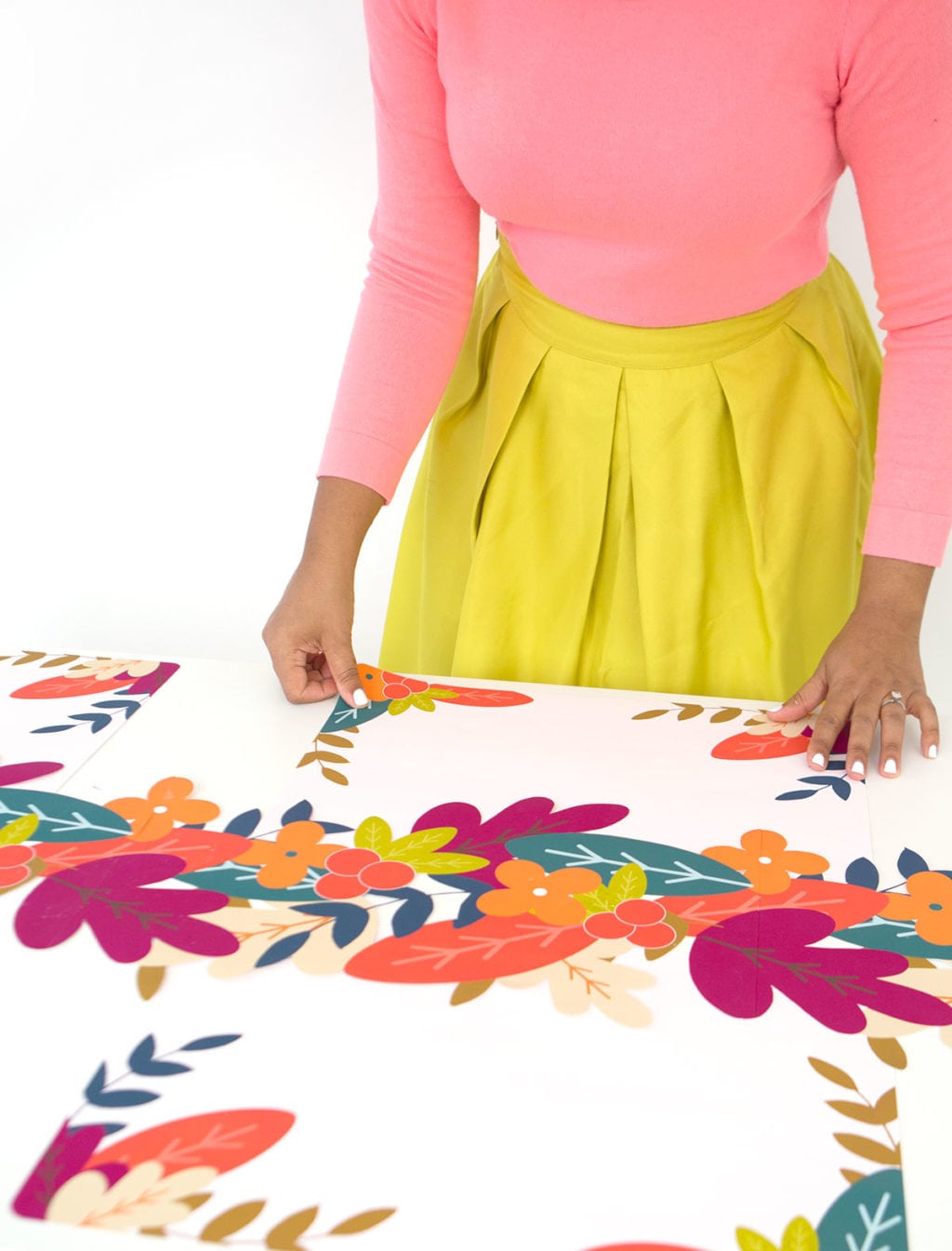 Create coordinating placemats for your table. These are easy!
Print the placemat onto 13″x19″ Matte Photo Paper using your Canon PIXMA iP8720
Cut along dotted line and round the corners (optional)
Make a Thanksgiving Tote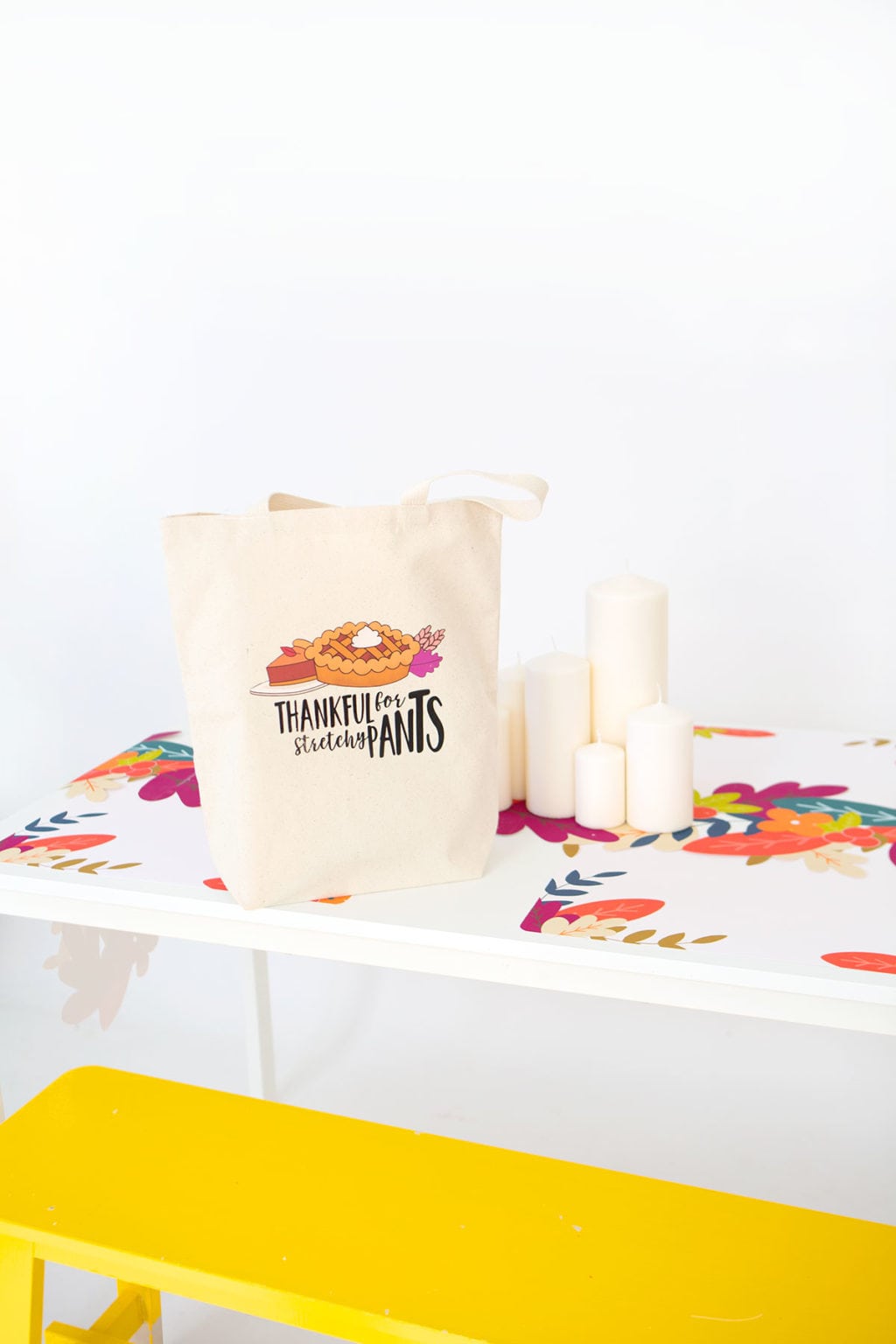 …and while you're in the spirit to print, go ahead and make yourself this funny tote that sums up the Thanksgiving season perfectly! Am I right?
Print the "Thanksgiving Tote" design onto Printable T-Shirt Transfer using your Canon PIXMA MG7720. IMPORTANT: Remember to flip the design! Go to Print > Printer > Layout > Flip Horizontally. Then print away!
Trim off any excess transfer material that is not part of the design, then iron it directly onto your tote.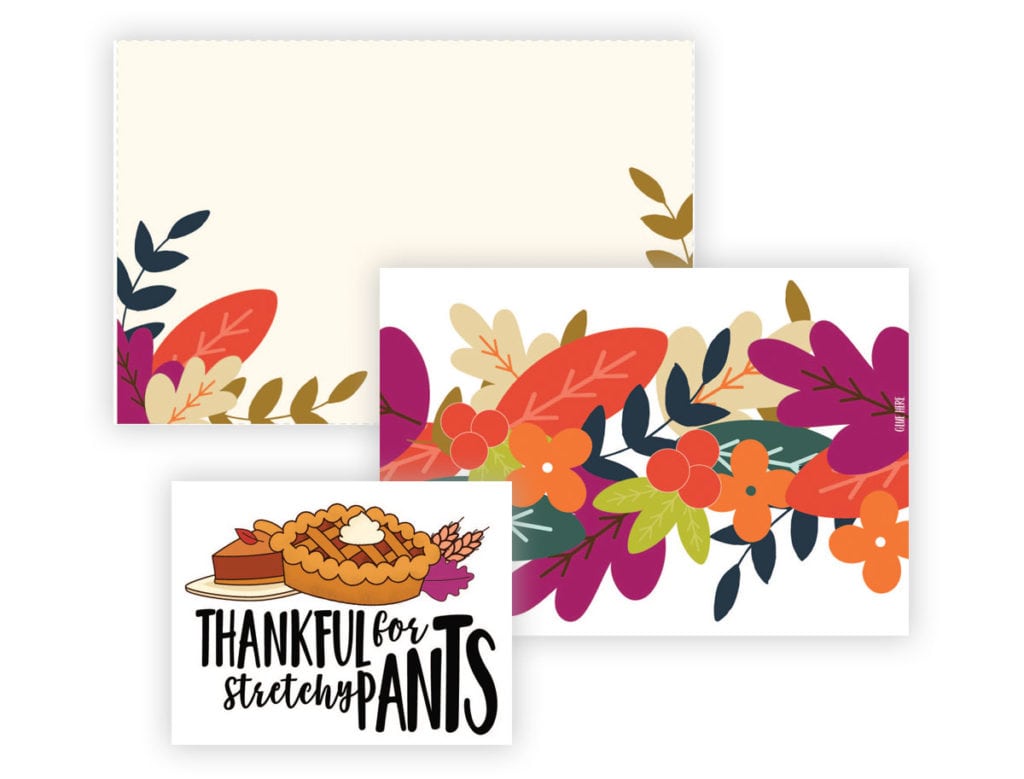 PRINT YOUR THANKSGIVING HERE:

And with your Prints-giving done, why not serve up some a Printable turkey…sort of!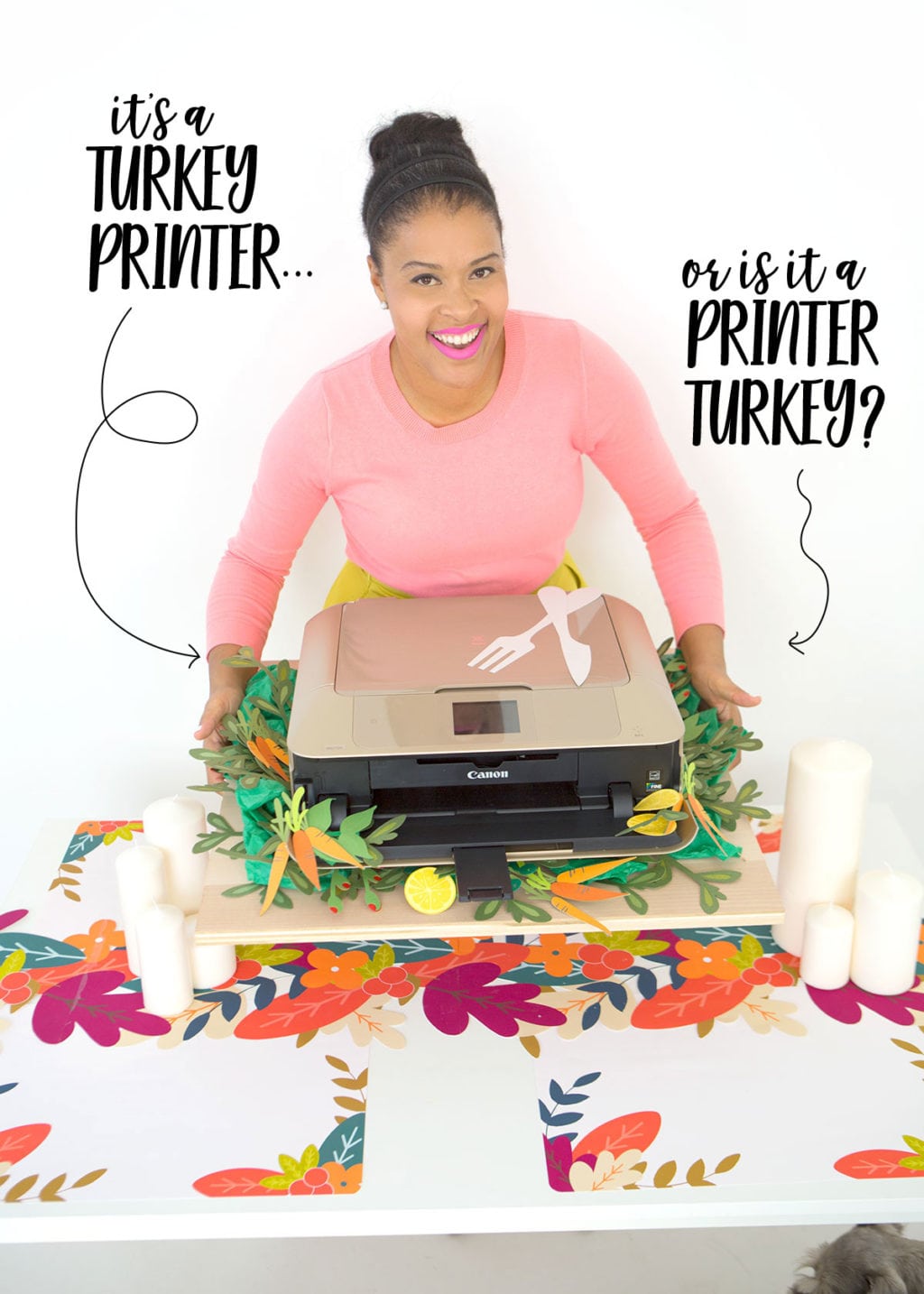 Shout out to Canon for partnering with Damask Love on this colorful piece of printable content. Shout out to YOU for supporting all the collaborations that keep the lights on in this joint.