I love the phrase "statement jewelry." Whenever I hear that phrase, I can't help but think about what "statement" the jewelry is making. "Hey you, look at me, I'm a necklace." "What up homies, my name is Larry the lapel pin." One time I walked out of the house wearing two completely different earrings. A hoop in one ear, a stud in the other. In that case, I suppose the statement was "Dear everyone, I'm exhausted and my attempt to make myself presentable has obviously failed. Please don't judge me."
Today's project definitely makes a statement. It says, "I'm awesome and handmade." And if it's feeling particularly saucy, it might say something like "Don't you wish your necklace was hot like me." This necklace has a bit of an attitude. It won't be ignored. You should probably go ahead and make one. Lest you get out-necklaced by a fellow statement jewelry wearer.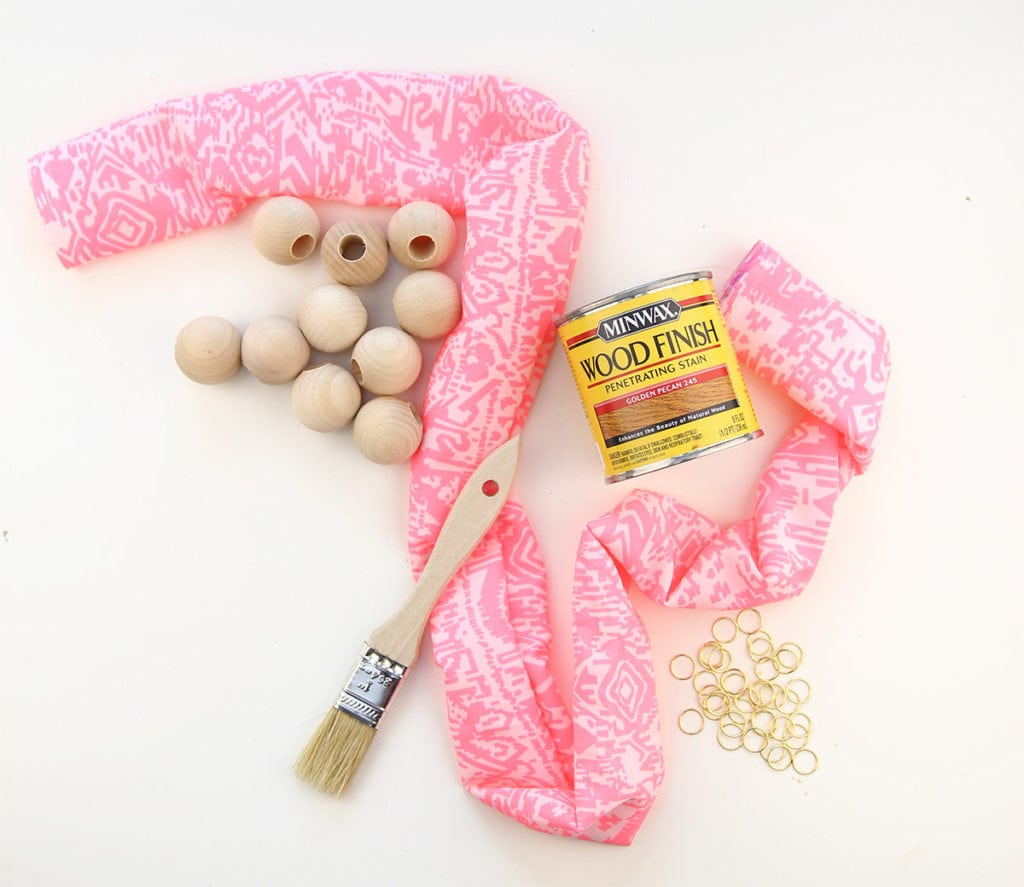 What you need:
Paint brush
Gold jewelry jump rings – available at most craft stores
A length of fabric sewn into a 1.25″ tube ( you can also use fabric glue to create this shape) – length of fabric will depend on how long you want your necklace to be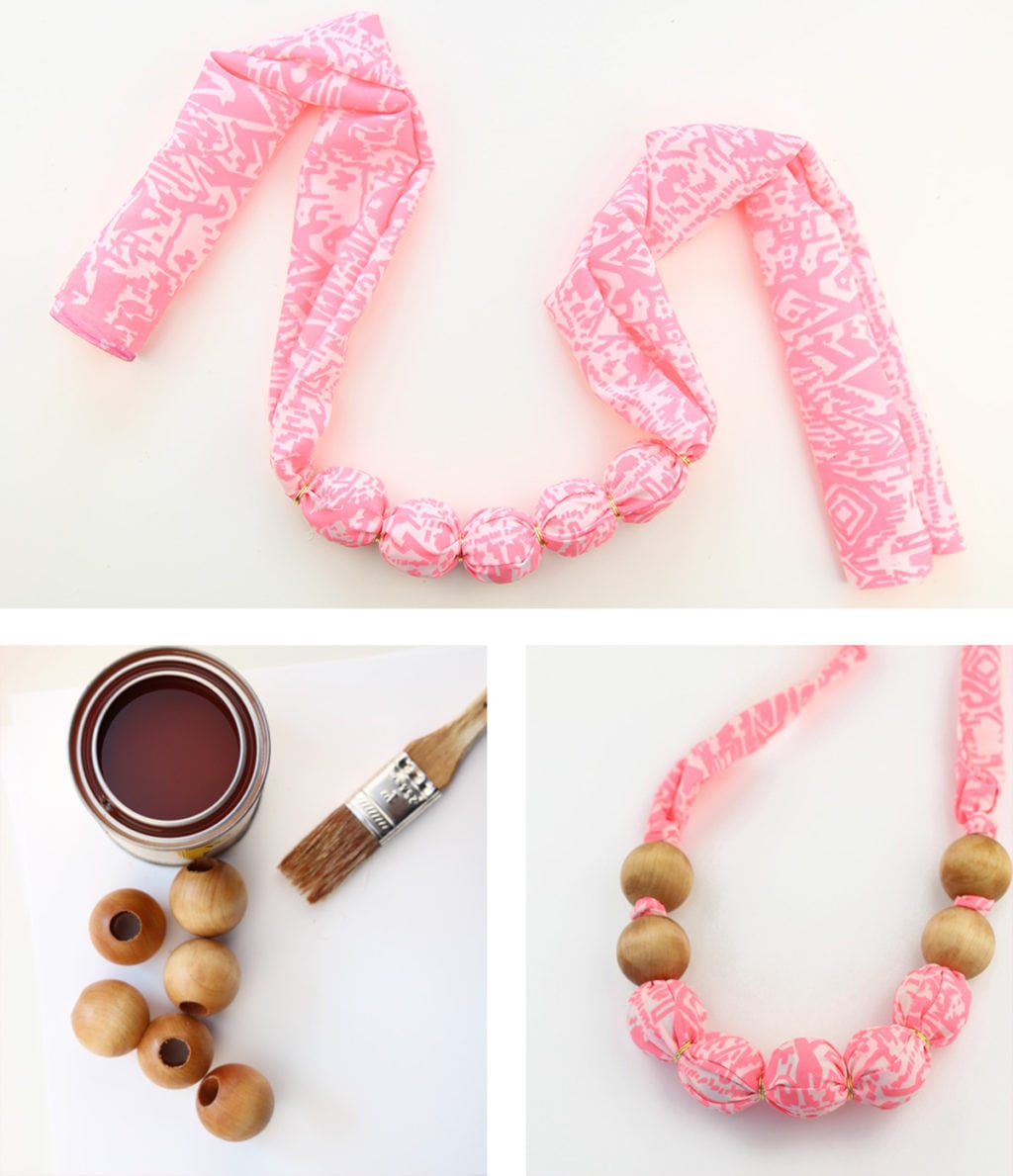 What you do:
Place beads into the fabric tube one at a time, alternating between a bead on the inside and a jump ring around the outside.
Apply the wood stain to the remaining beads and allow to dry. Follow the package instructions and allow proper ventilation
Slide stained beads on the fabric, separating each bead with a knot
To wear the necklace, just tie a bow or knot at the ends
It's that easy! I've worn this necklace a few times and always get compliments on it. Nothing better than being able to say "I made it!"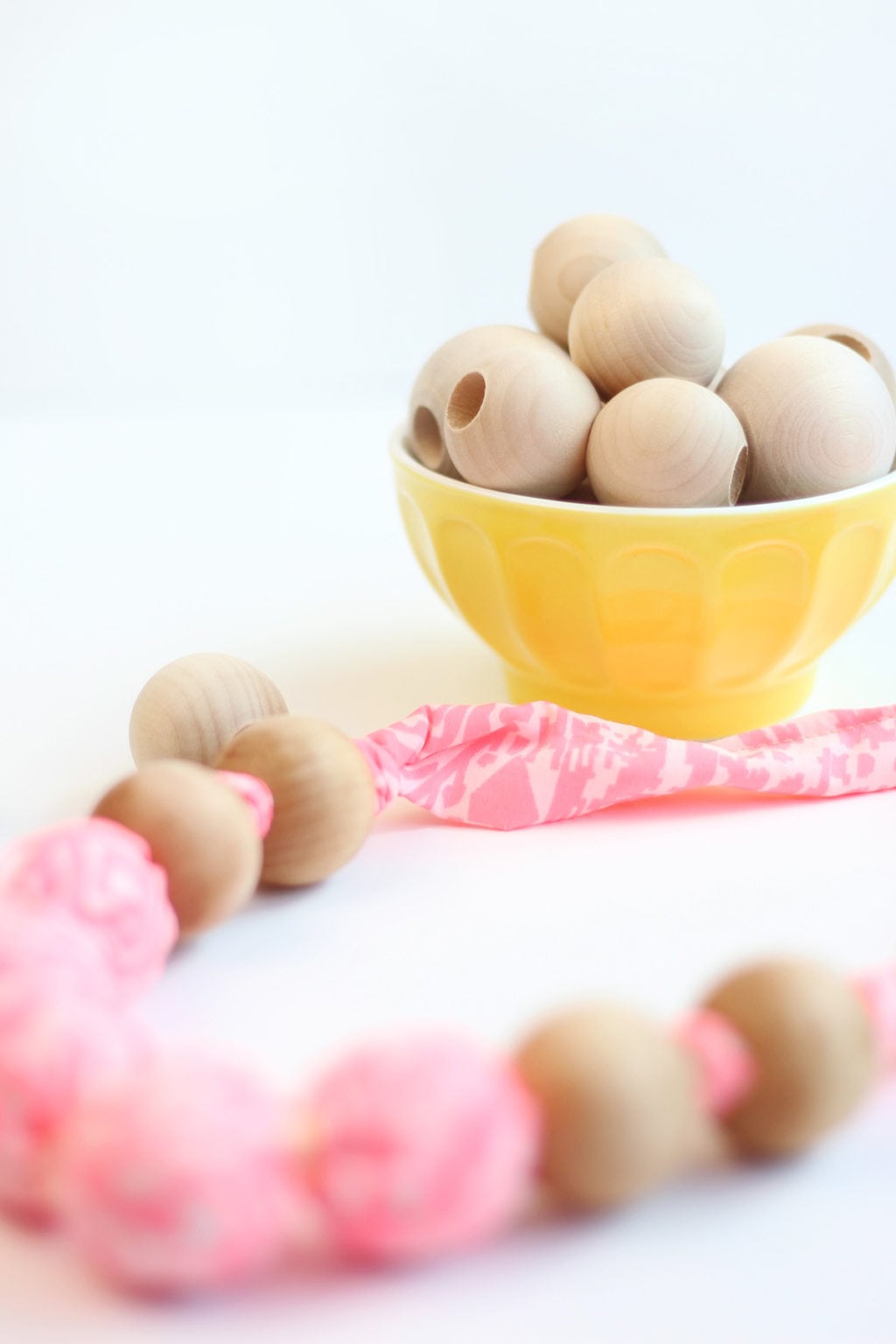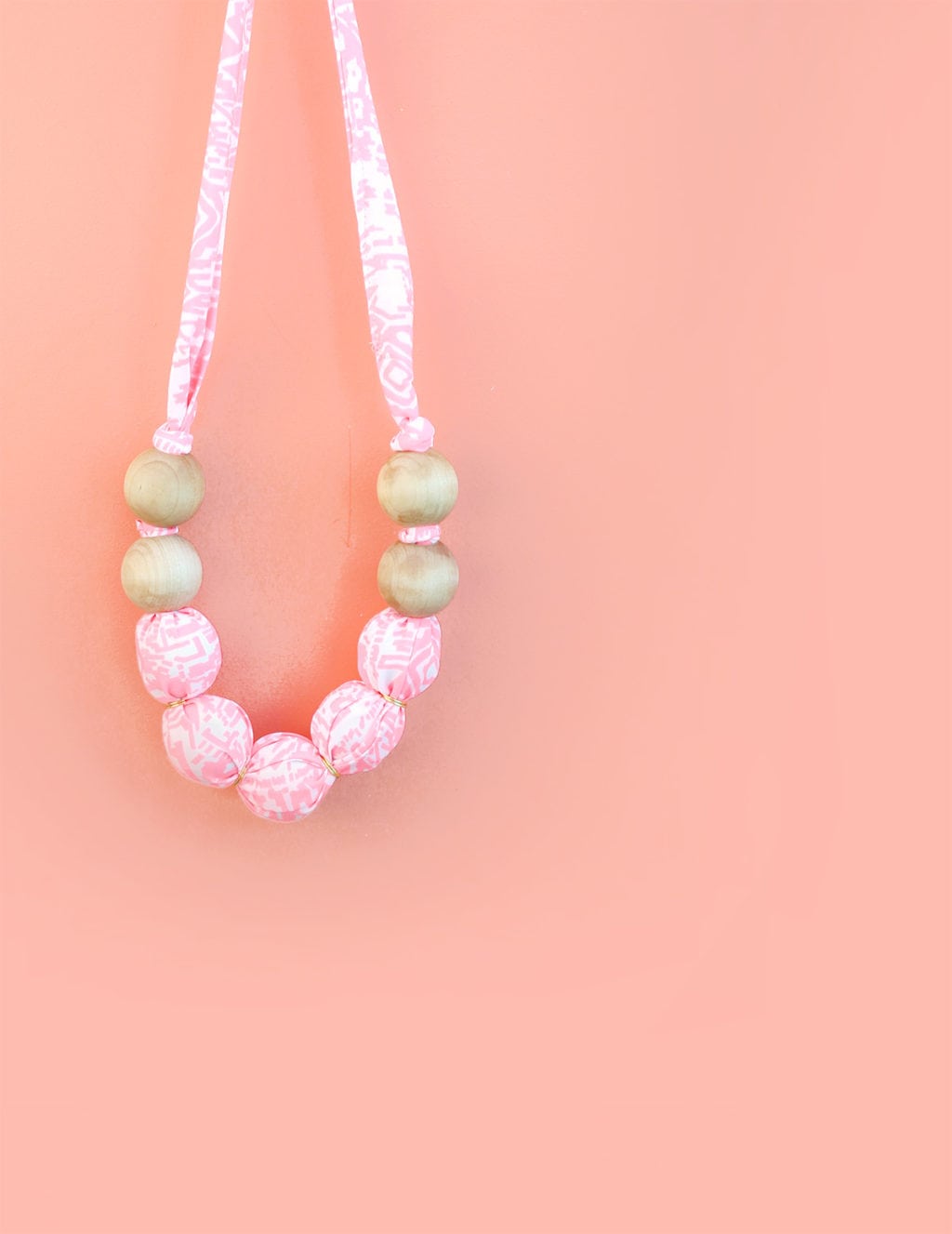 Are you feeling inspired to make some statement jewelry?