Are y'all sick and tired of calendars? I certainly hope not, because we've got 4 more days to go! Can you make it? By the time we're done, you will have absolutely no excuse for writing down the wrong date!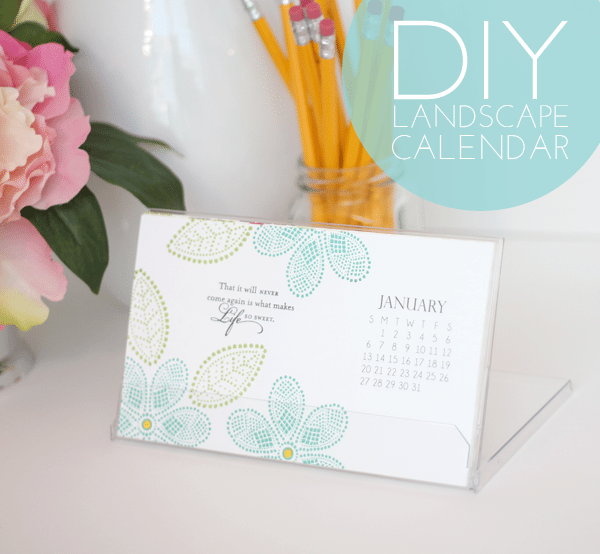 If you've been a Damask Lover for a while, then you'll remember last year's landscape calendar project. If you're new to Damask Love – no worries, today I'm revisiting the landscape calendar layout for 2013 and I even have an addition that I am SUPER excited about!
For this calendar, I went with a floral theme and used stamps of quotes & longer sentiments for the text.
UPDATED: If you downloaded or printed the calendars before 2:00pm EST, your versions contain incorrect dates for January and February. The links have been updated and you can reprint the first page of the document to make sure yours is correct. Thanks to Belle for letting me know about this! (P.S. Love you name, Belle:-)

SIMPLE LANDSCAPE CALENDAR TEMPLATE
MODERN OVERSIZED LETTER LANDSCAPE CALENDAR
TRADITIONAL OVERSIZED LETTER LANDSCAPE CALENDAR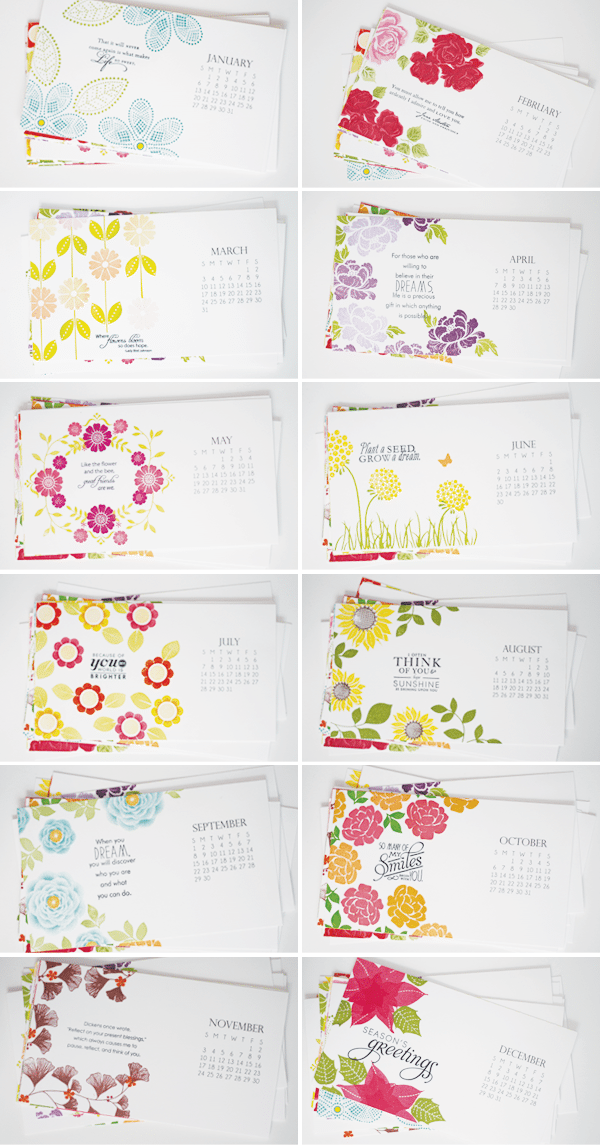 Now for the fun part …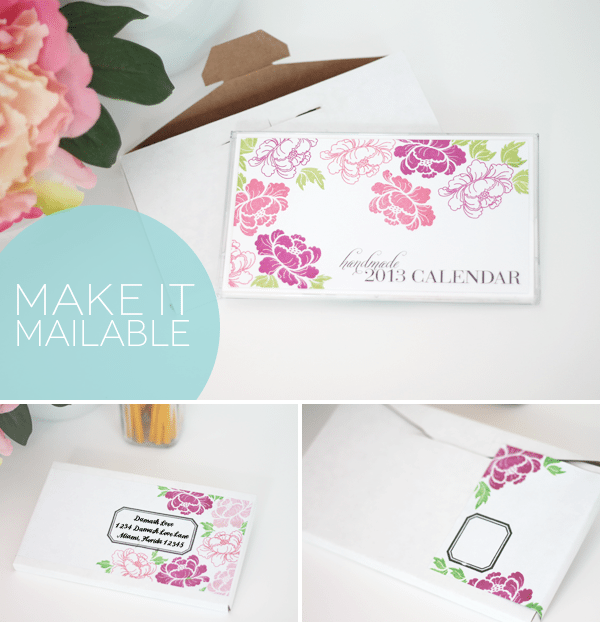 A mailer!!! Yep – you know you are a wacko papercrafting loon when you get excited about a custom mailer – but hey, I'm cool with being a papercrafting loon.
These mailers are made to perfectly fit the landscape calendar case and ensure that your calendar arrives safely in the mail.
I decorated my mailer with stamps that coordinate with the design of the calendar – how much would you LOVE receiving this in the mail!? Now – as I mentioned last year, these supplies are available from Calendar-Case, but only in large quantities,which is great if you're doing some serious calendar making. If you only need a few of these supplies,  I've added these cases & mailers to the Damask Love Etsy shop for you to purchase individually!!!
And there we have it – another calendar design in the books. Now – let me ask you: did you see the announcement about Chalkboard Shout Outs?  It's my way of giving a little love to all the hilarious, witty, smart , sweet & thoughtful comments you guys leave. Sort of  my way of getting to know each of you – cause you know we're all in the same "non-lethal gang" here!
So… if you haven't joined in on the Damask Love social media madness, you should! There's some pretty fun, exclusive content happening on each of the channels!
And before I go….I wanted to say thank you to Robin who left a really encouraging comment on the Chalkboard Shout Outs post! Thank  you, Robin – I'm so happy that  you're enjoying some of the new stuff happening here! In the same vein, I hope everyone is enjoying some of the new features, even if it means that I'm not posting card designs every day.
Okee dokee artichokees – I'm outta here! See you tomorrow!