Two posts. One day. Yep – it's that kinda party. Get ready for it.
To start, how about we talk about this glittery ball of awesome…
I'll put glitter on anything. Sometimes, I find flakes of glitter in the car, on my pillowcase…but the best is when I find a grain of glitter on Andrew's face.  He hates it. Makes me laugh. When the holidays come around, the Damask Love Glitter Index reaches an all time high. Glitter Blizzard 2012. Sparklestorm of the Century. Whatever you wanna call it, it's all sorts of glittery up in here.
Today, I'm ringing in Halloween with a glittered pumpkin treat container that I'll be handing out tomorrow to some of my coworkers. I'm sure they'll thank me in March, when they're still finding flecks of orange and green sparkles on their clothing. Hey, it's the gift that keeps on giving.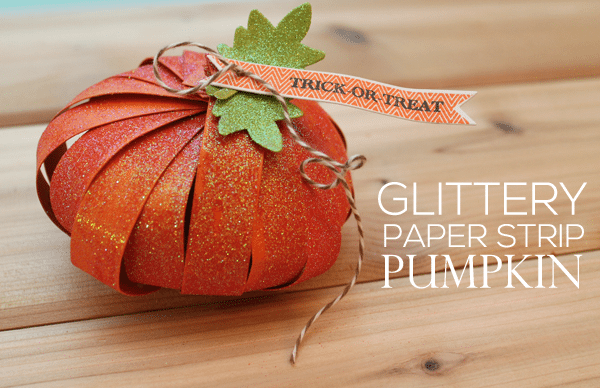 1) Eight 11″ x 1/2″ strips of orange cardstock with holes punched on each end.
2) Orange and green glitter
3) Glue
4) Die cut leaves & tag (I used Clear and Simple Stamps Leaflets, Favor Flags, Favor Flags Fillers, Apothecary Holidays)
5) Foam brush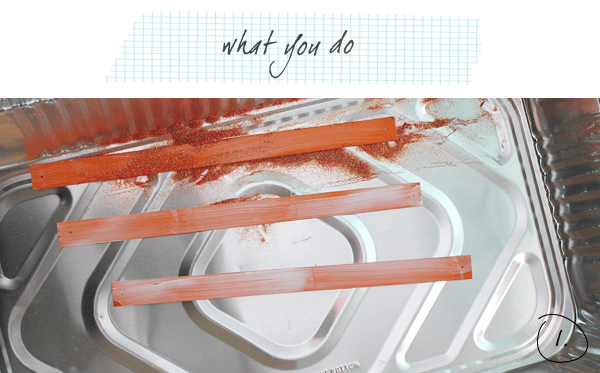 1) Use the foam brush to apply glue to paper strips, then sprinkle with glitter. *Hint: I like to apply the glitter in a metal roasting tray to cut down on the mess!*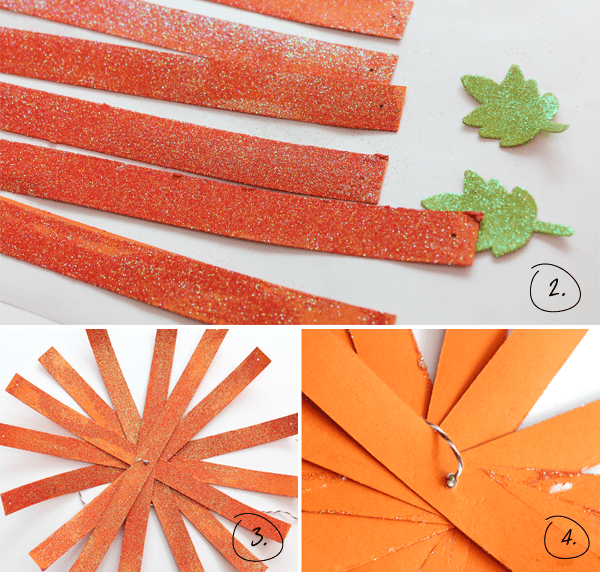 2) Once you've applied glitter to the paper strips and the leaves, allow them to dry completely.
3) Arrange strips in circle as shown and attach by stringing twine through the center of the circle. Tie a knot to secure the twine.
4) Tie another knot on the inside of the circle.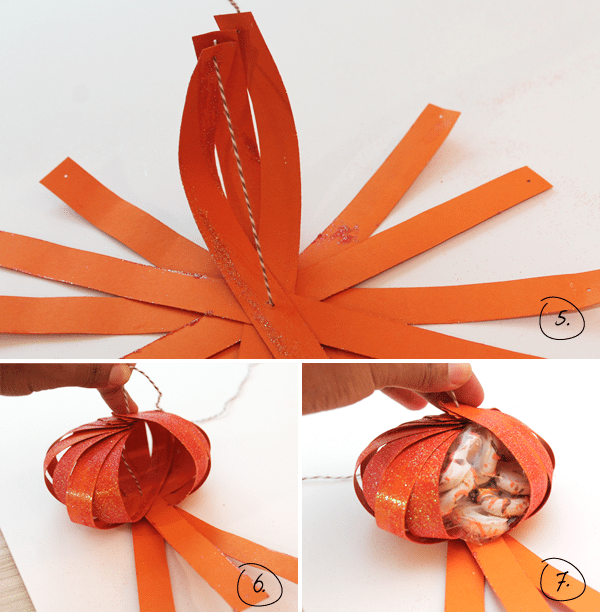 5) Place twine through each of the holes punched on the edge of the strips.
6) Work your way around, and stop when there are still three strips left unattached.
7) Fill pumpkin with yummy treats, then finish threading the last three strips to complete the pumpkin!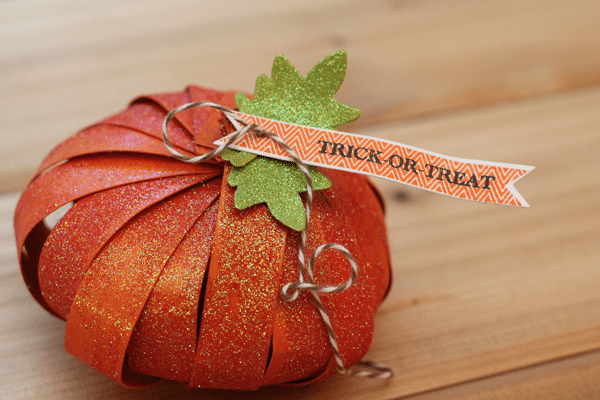 I'll be back at noon with more seasonal inspiration…a special "5 Minute" project for all you procrastinators.