Calendar season is upon us , friends. And if you know Damask Love, you know we love a good calendar up in here! It's the perfect time of year to start getting organized, so today's DIY will hopefully encourage you to make something colorful for your workspace.
I pulled out my DYMO MobileLabeler for this project and you're going to love how functional and easy this project can be.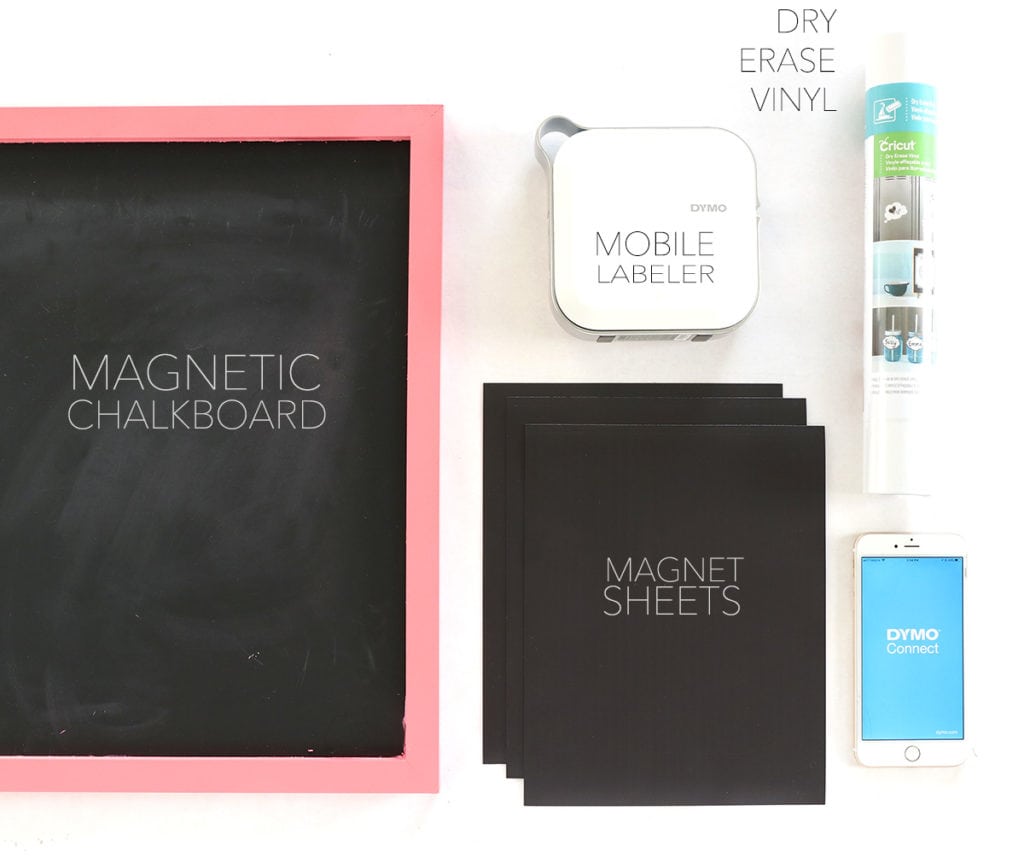 Magnetic chalkboard – I spray painted mine to add a fun pop of color
The DYMO Connect App – which you can access on your mobile device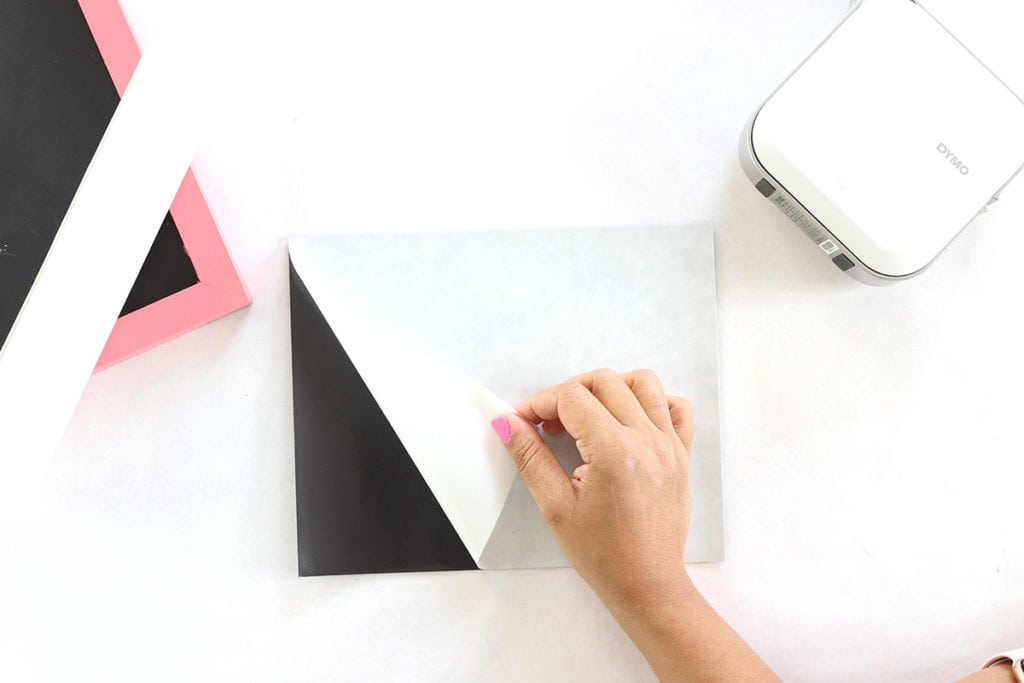 STEP ONE
Peel back the backing from the adhesive magnet sheet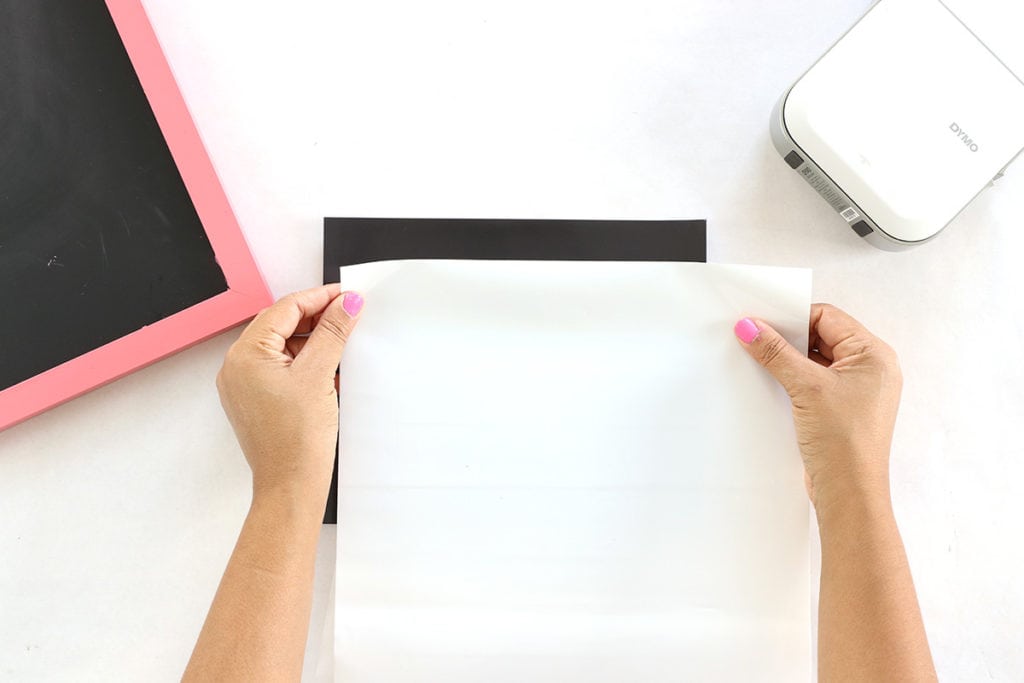 STEP TWO
Apply the dry erase vinyl onto the adhesive side of the magnetic sheet, then trim away any excess that hangs over the edges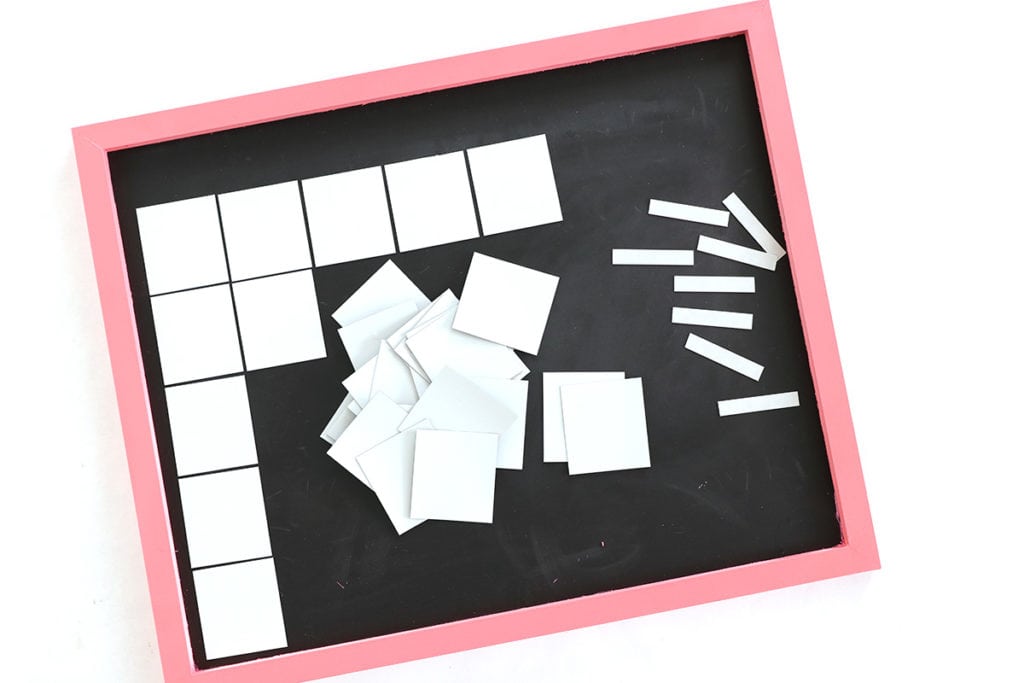 STEP THREE
Cut the dry erase magnetic sheets into squares. I cut mine to 2.5″ x 2.5″ to fit my 16×20″ magnetic board. You'll also need to cut a few small strips of magnet sheet that are 1/2″ wide. These will be for the days of the week.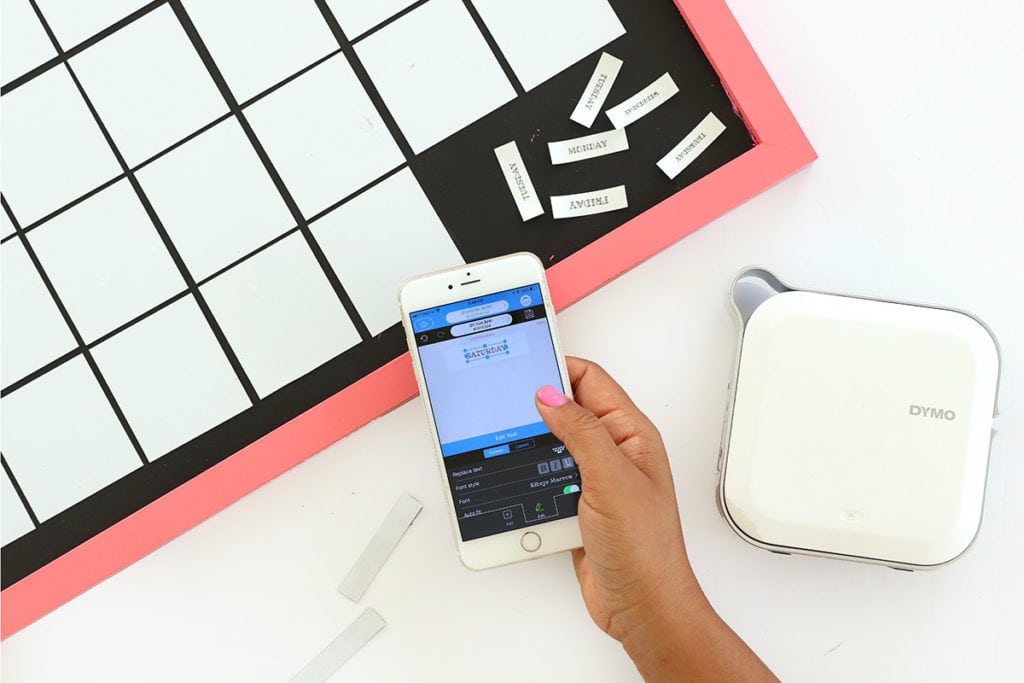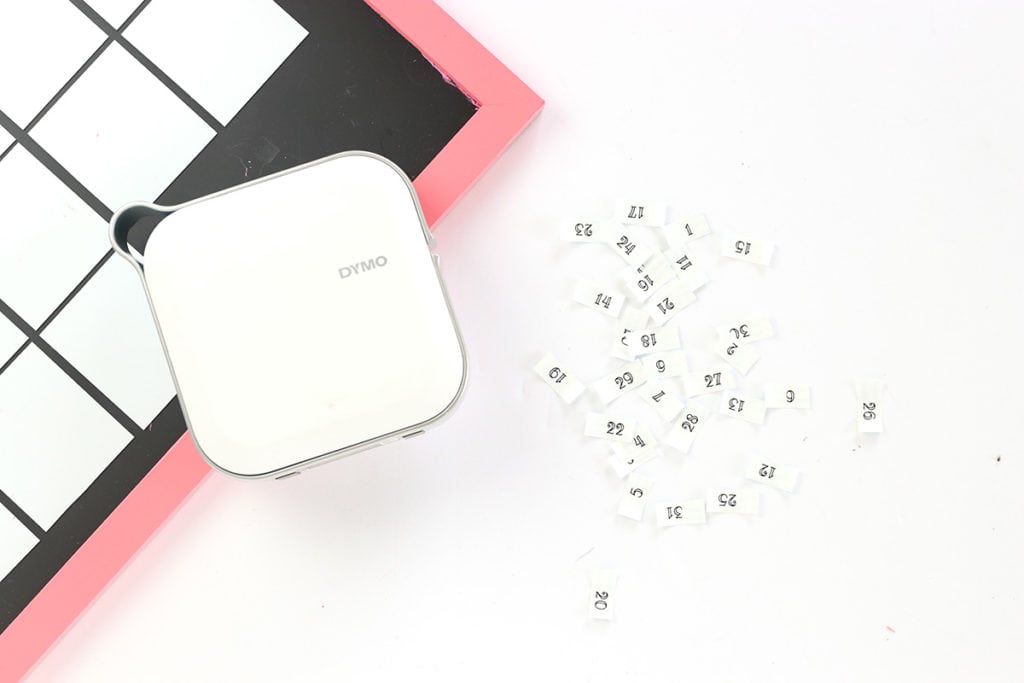 STEP FIVE
Use your DYMO MobileLabeler and the DYMO Connect App to create the labels for your calendar. I love that I can pick from a bunch of different font options! The Bluetooth connectivity is also super convenient for quick printing from my phone.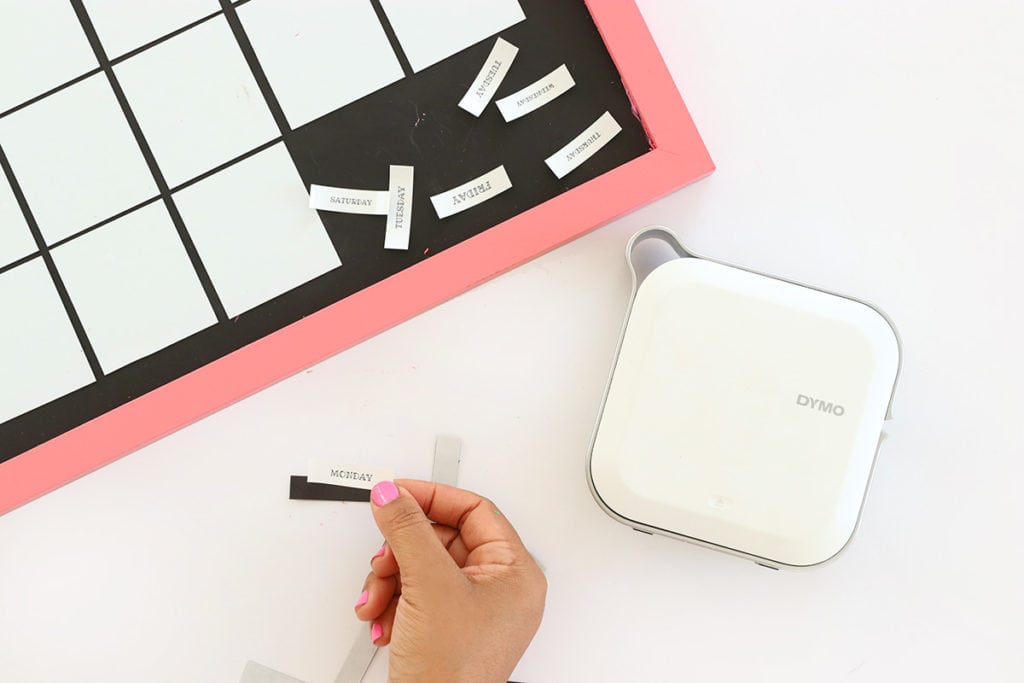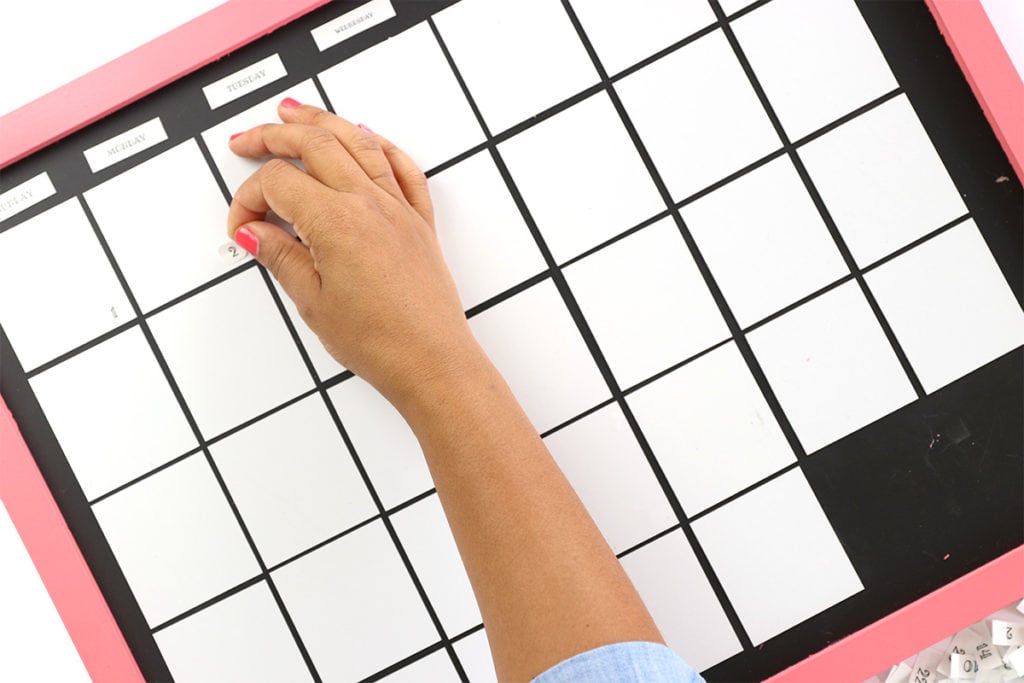 STEP SIX
Adhere the weekday names to strips of magnet sheet and adhere the numbers to each of the whiteboard squares.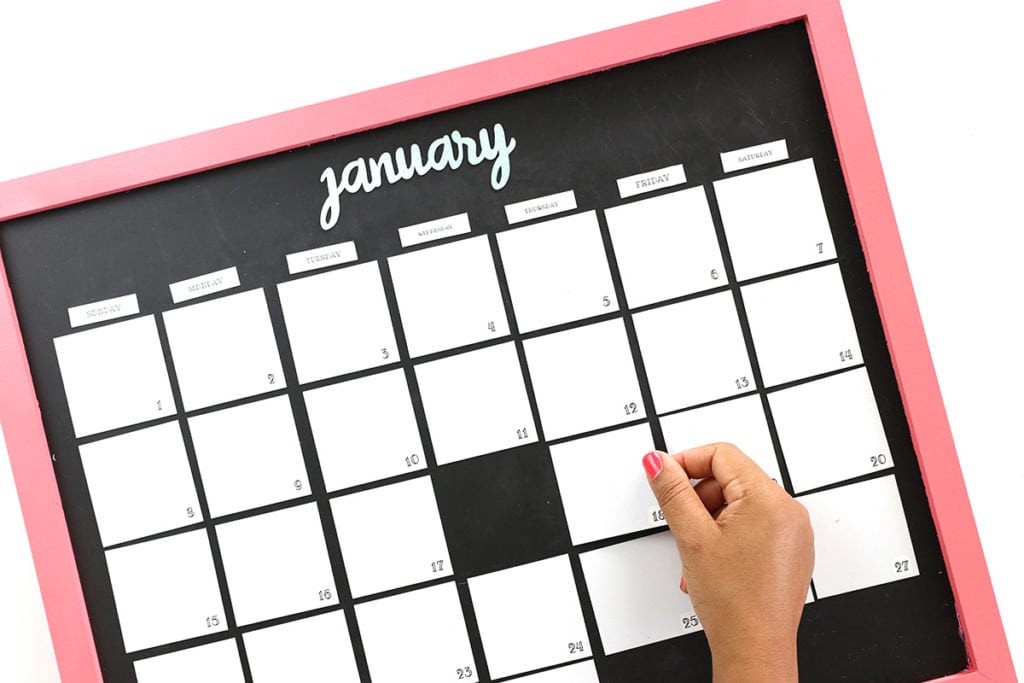 STEP SEVEN
Arrange the squares according to the month. The great thing about this magnetic whiteboard calendar is that you can simply reorder the squares each month. No need to rewrite the numbers over and over. Once you've printed the labels on your DYMO MobileLabeler, they are there for good!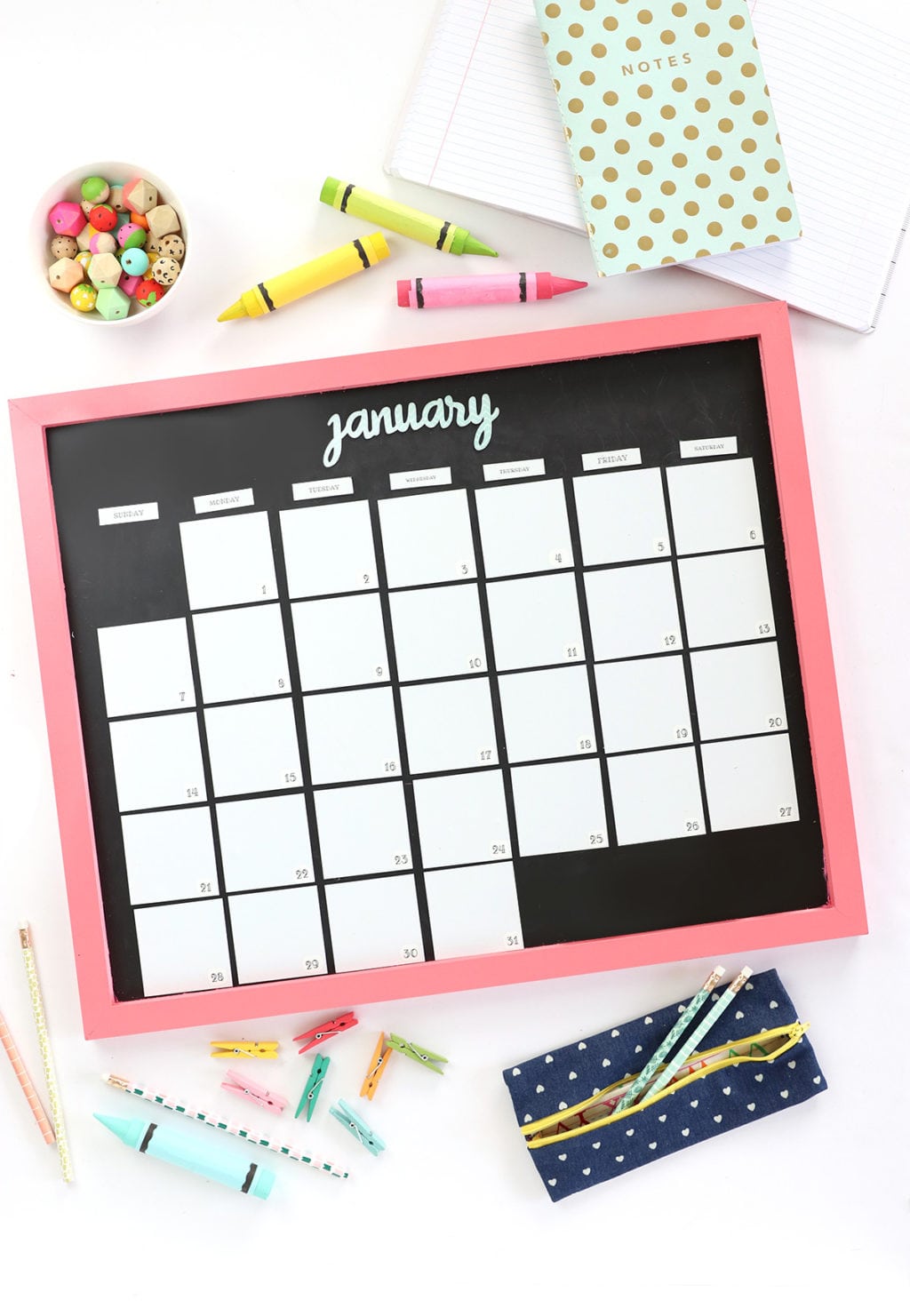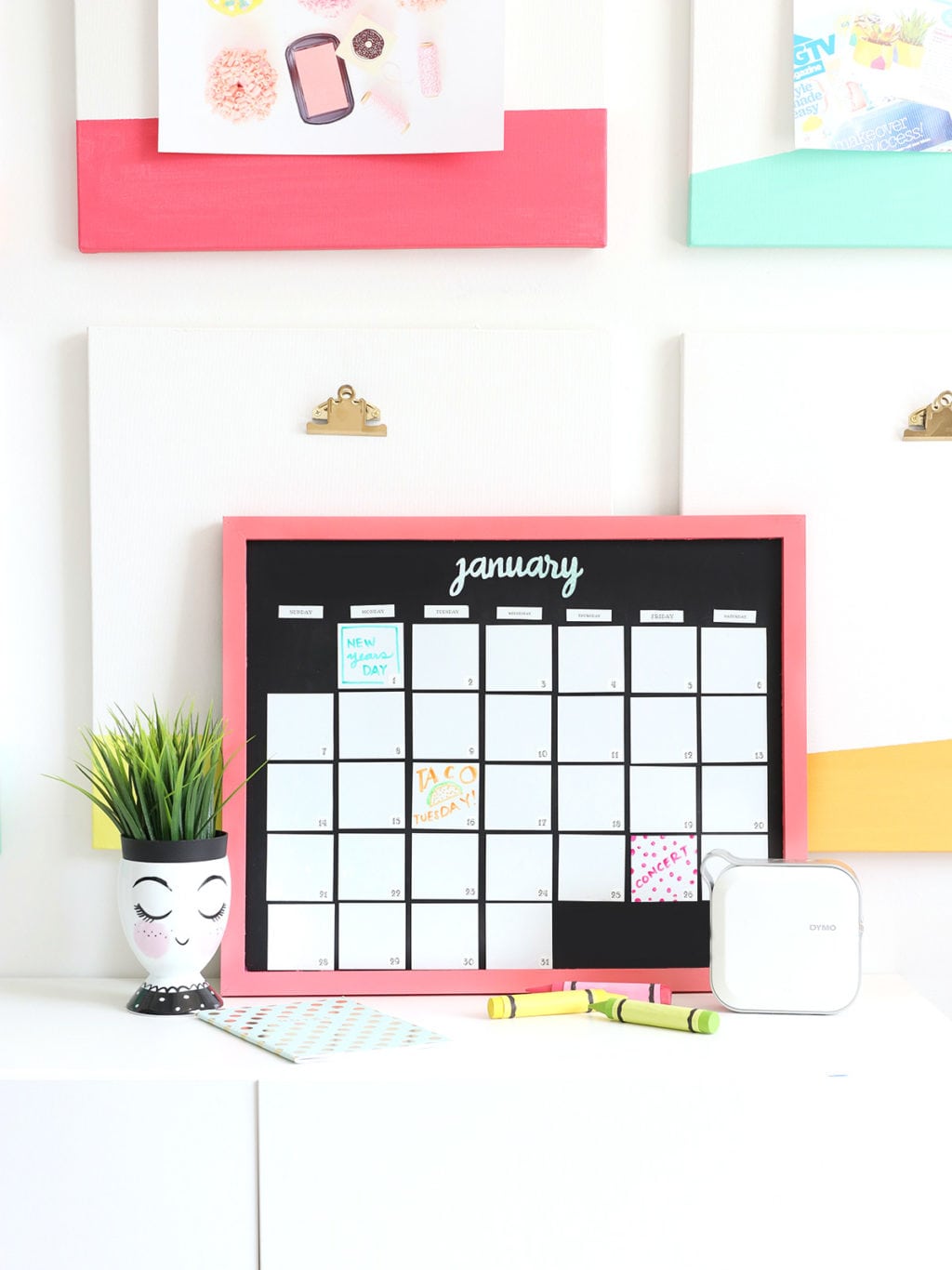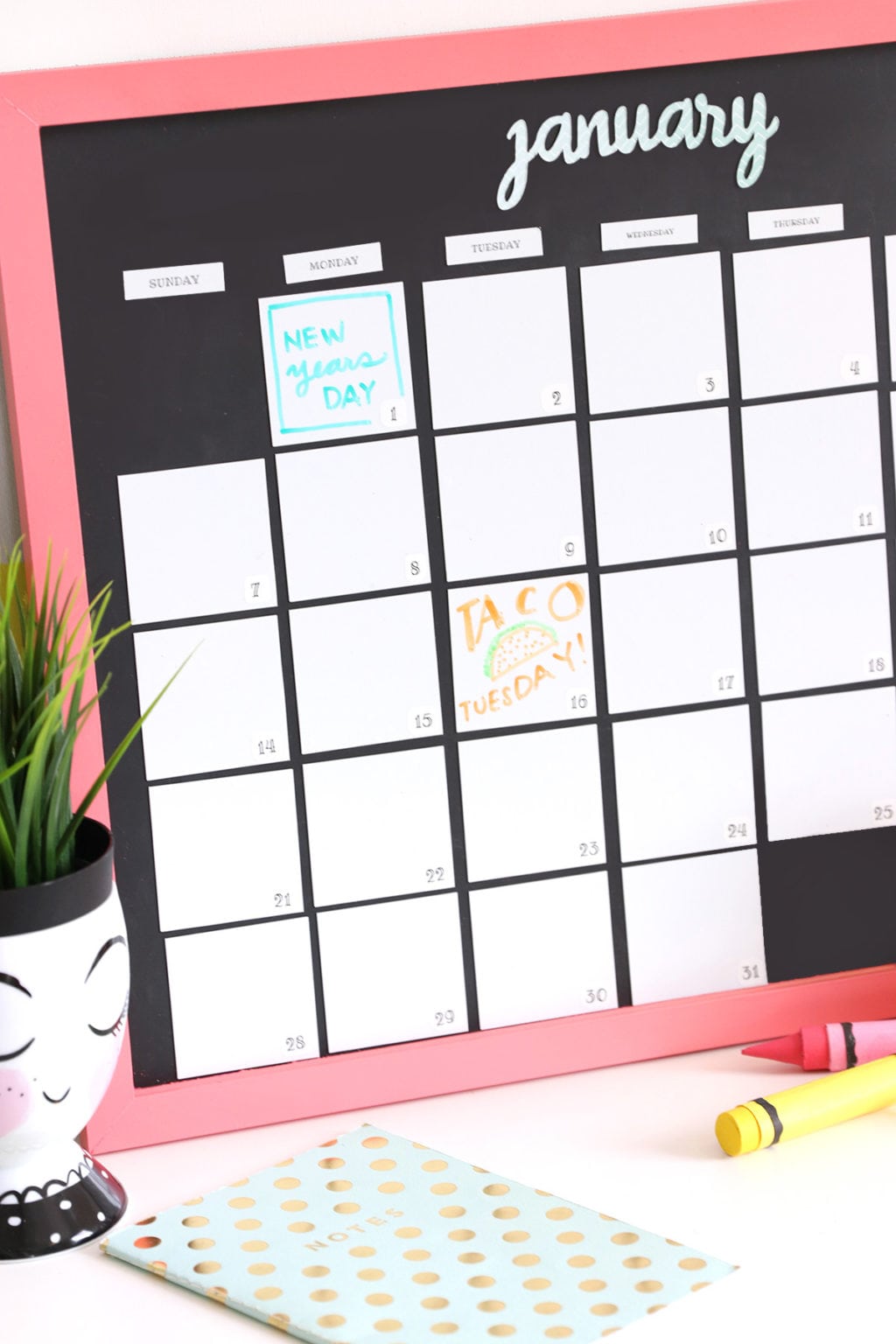 This project was completed in partnership with DYMO. All projects, photos and opinions are mine, mine, mine! Thanks for supporting the collaborations that keep the lights on in this joint!