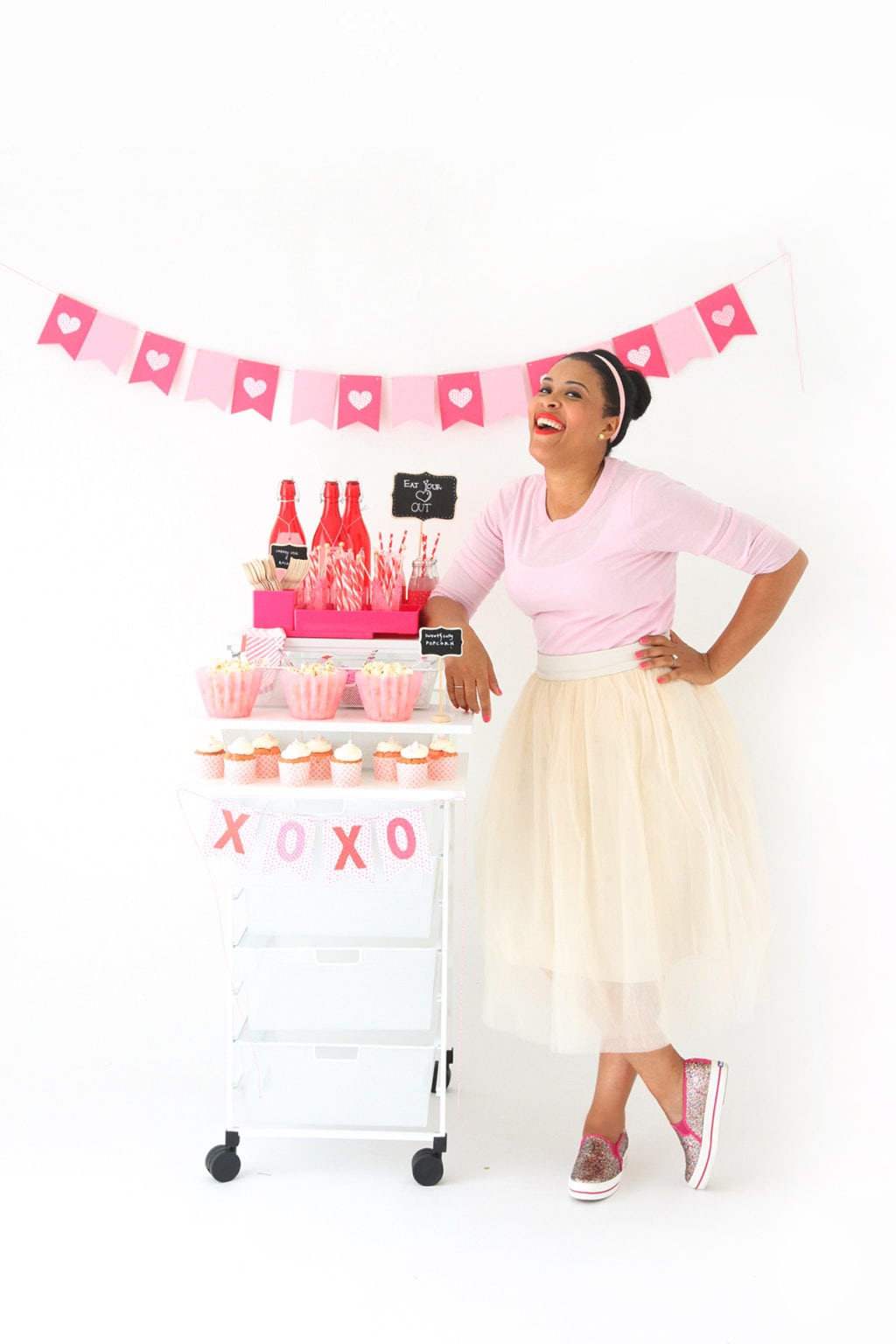 It's Valentinesing season. Which means gimme pink, gimme, red, gimme candy, and gimme a reason to diy a party cart. Welp, I've got all those elements here with a Valentine's Day Party Cart created using the elfa drawer system from The Container Store.
I basically live inside The Container Store. Don't believe me? Well, check out this post and this post for proof. Elfa is a way of life around here so I'm on a mission to prove you can use these elfa carts in everyway imaginable. Of course you can use them to store all sorts of goodies…duh, right? But you can also get creative and present goodies on TOP of the drawers. It's easy. I just used some of the melamine shelves and set them on top of the drawers, which were slightly pulled out in a staggered pattern. Think of it as stadium seating for your party goodies.
Since you can't have you all over to join me for this Valentine's Day shindig, how about I give you the full tour of this party cart so that you can create your very own.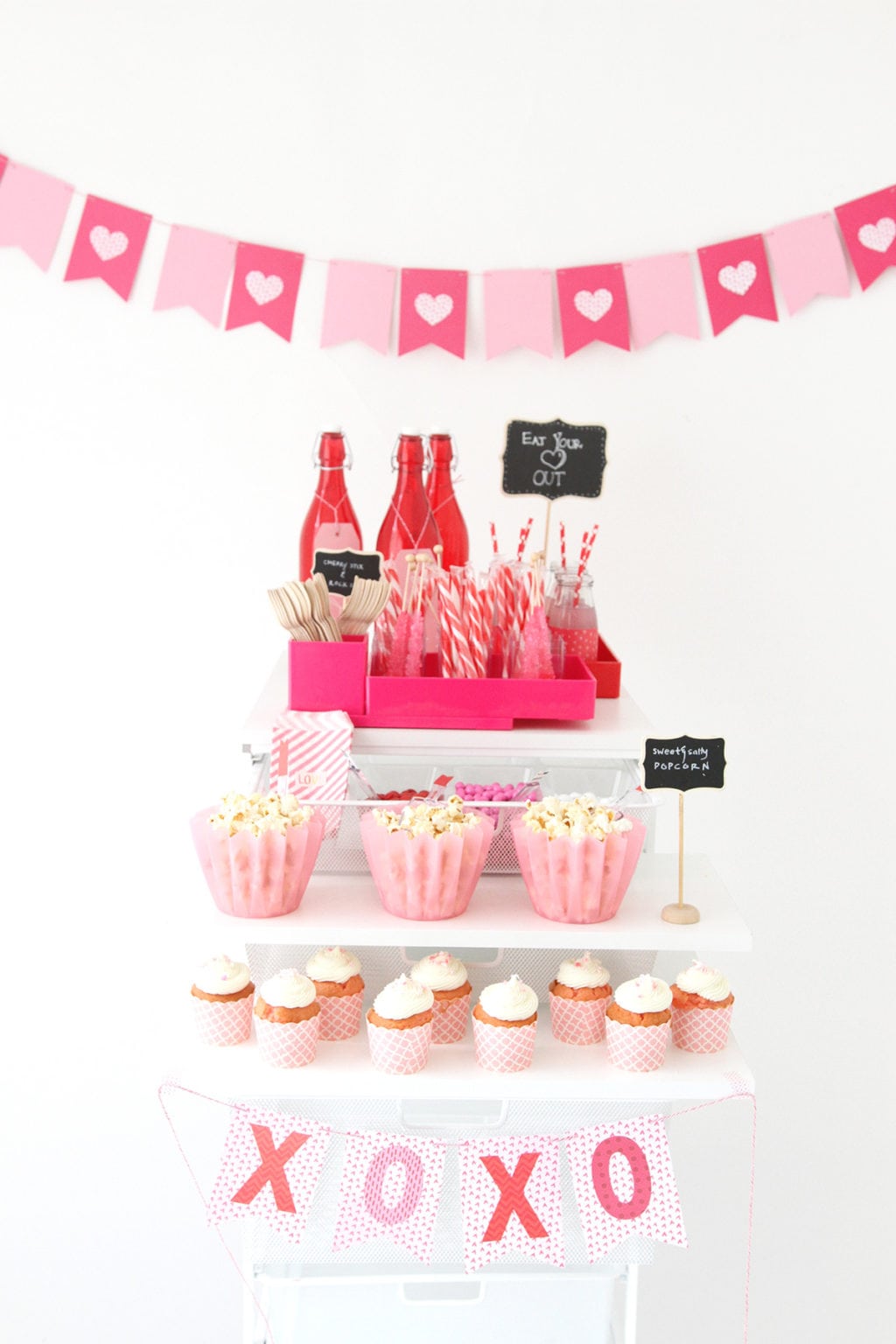 The top drawer is by far my proudest accomplishments on this party cart. I used the divided drawer tray as a….wait for it…a mini candy buffet! I emptied some colorful candies into each section and added a mini scoop for…well…for scooping, obvi.
On this cart, you'll find a few other unexpected supplies that are party ready. The Poppin desk trays are bright and ready for a line up of rock candy and cherry sticks and gift tags are a great way to label bottles of water.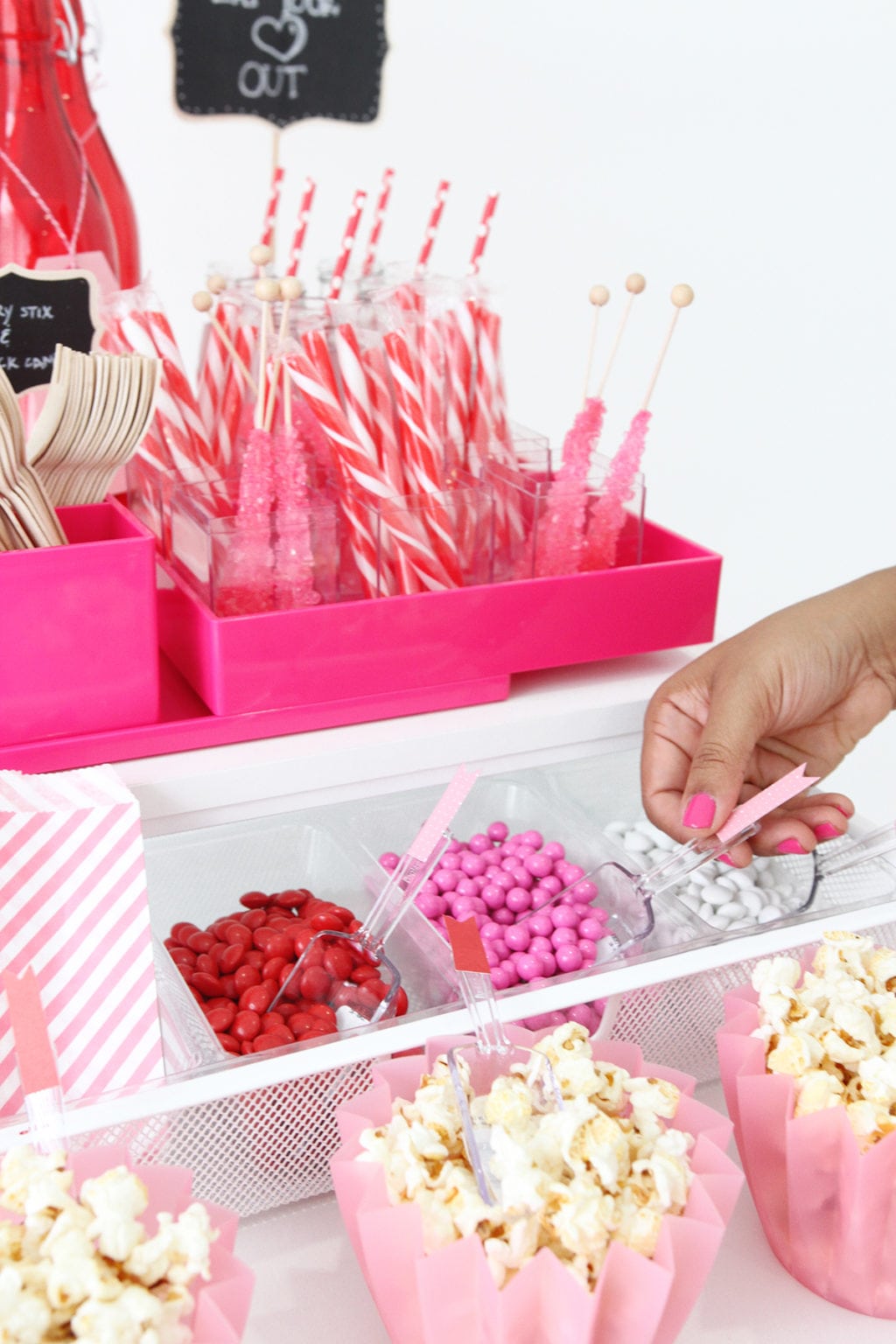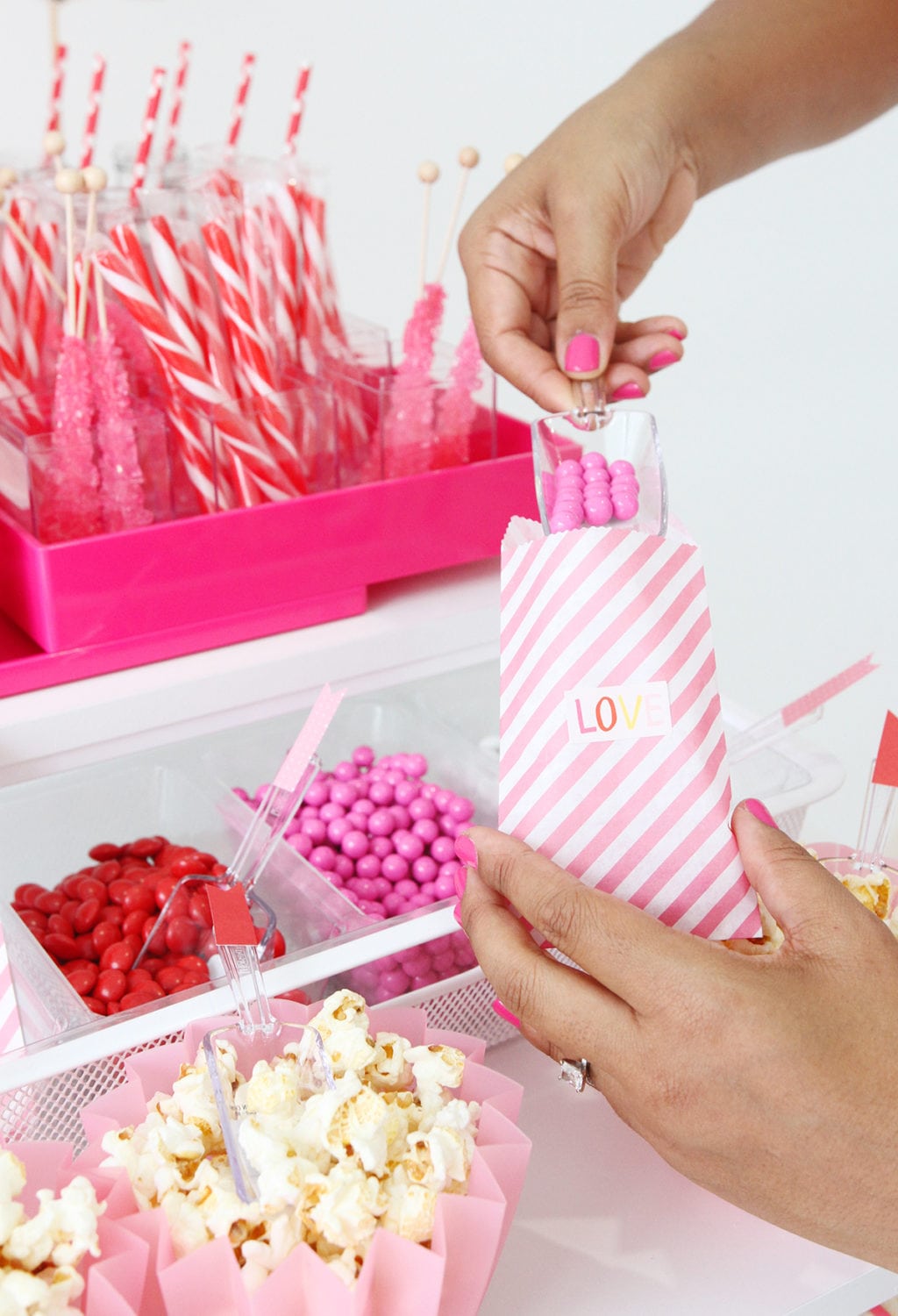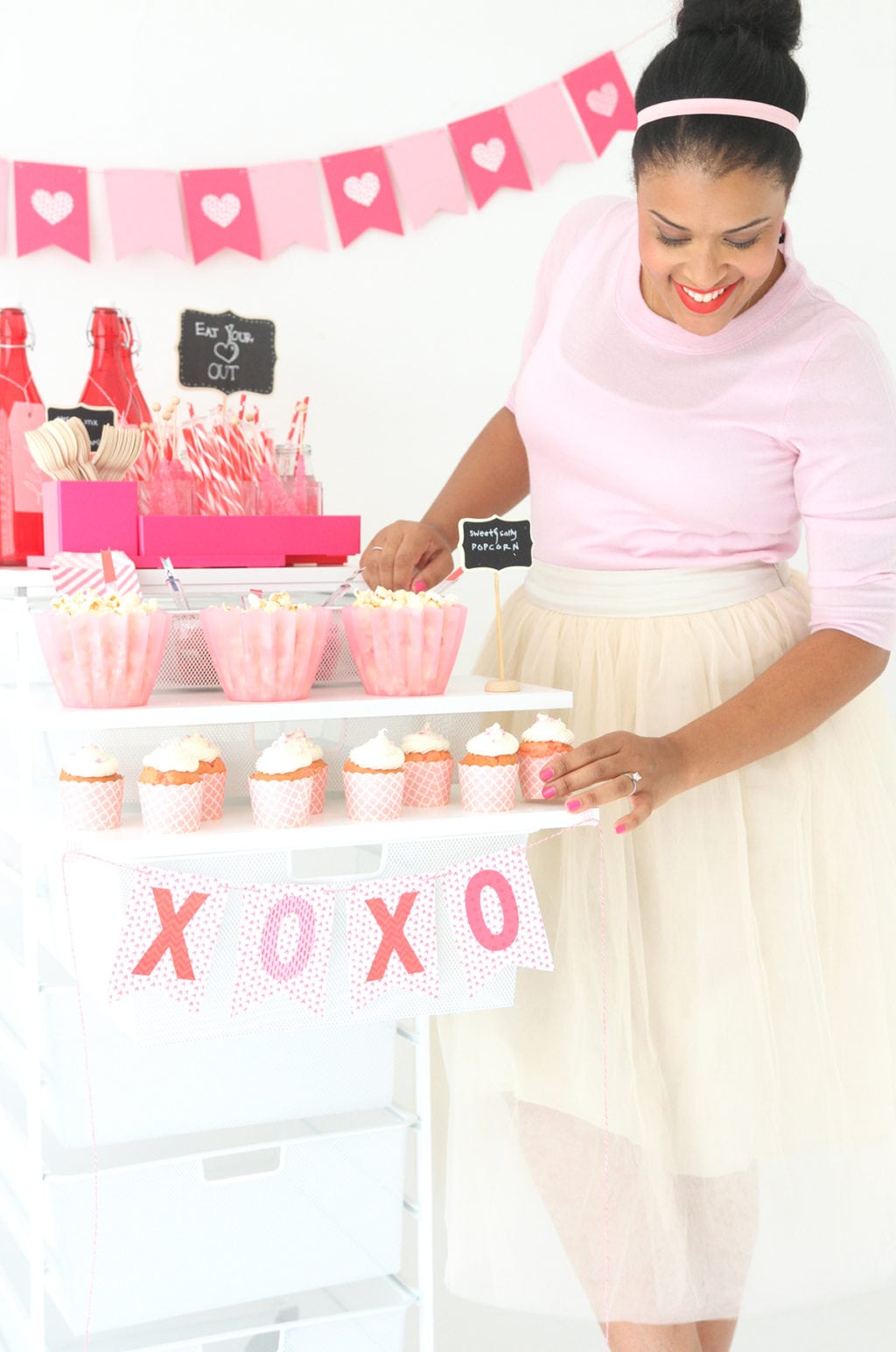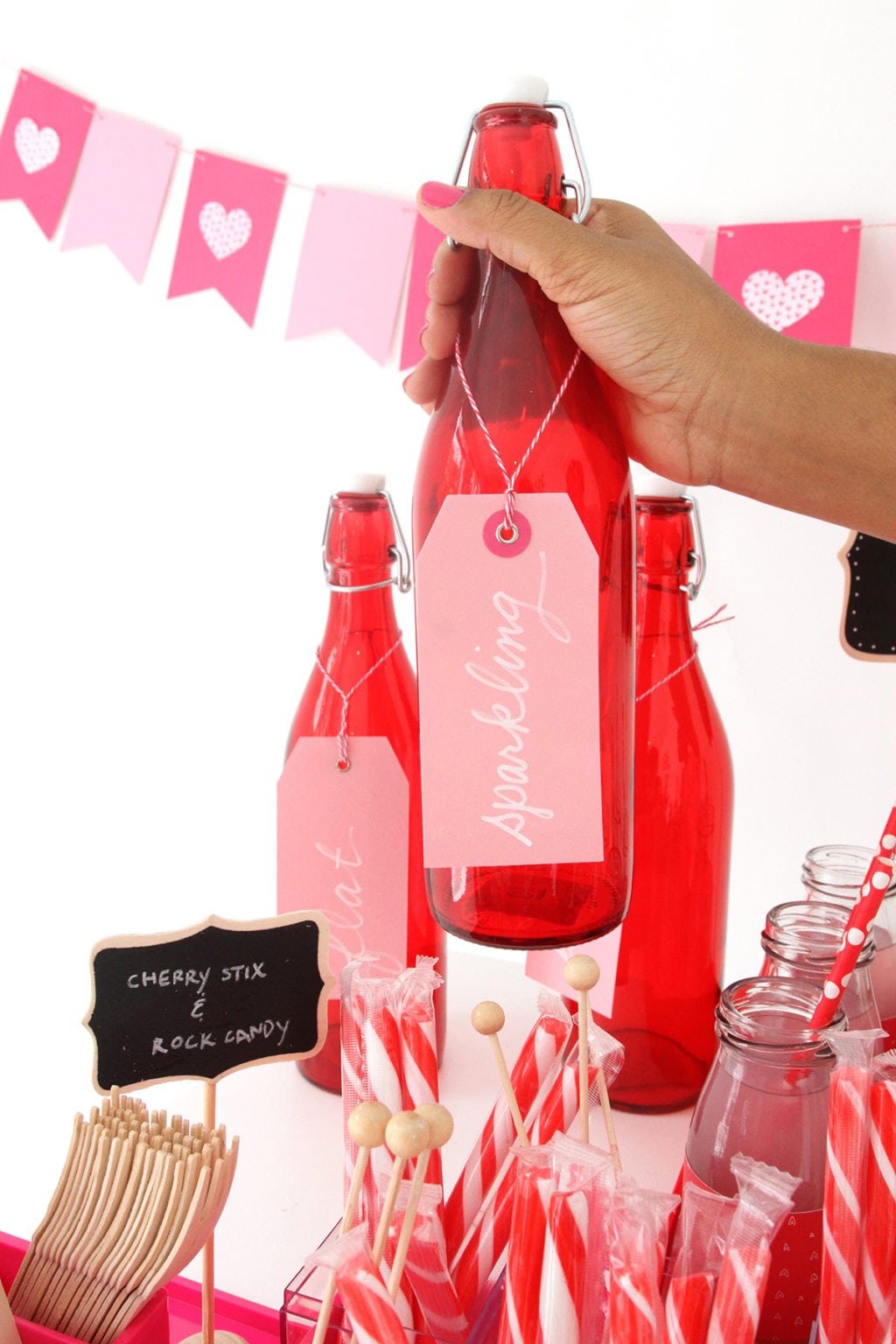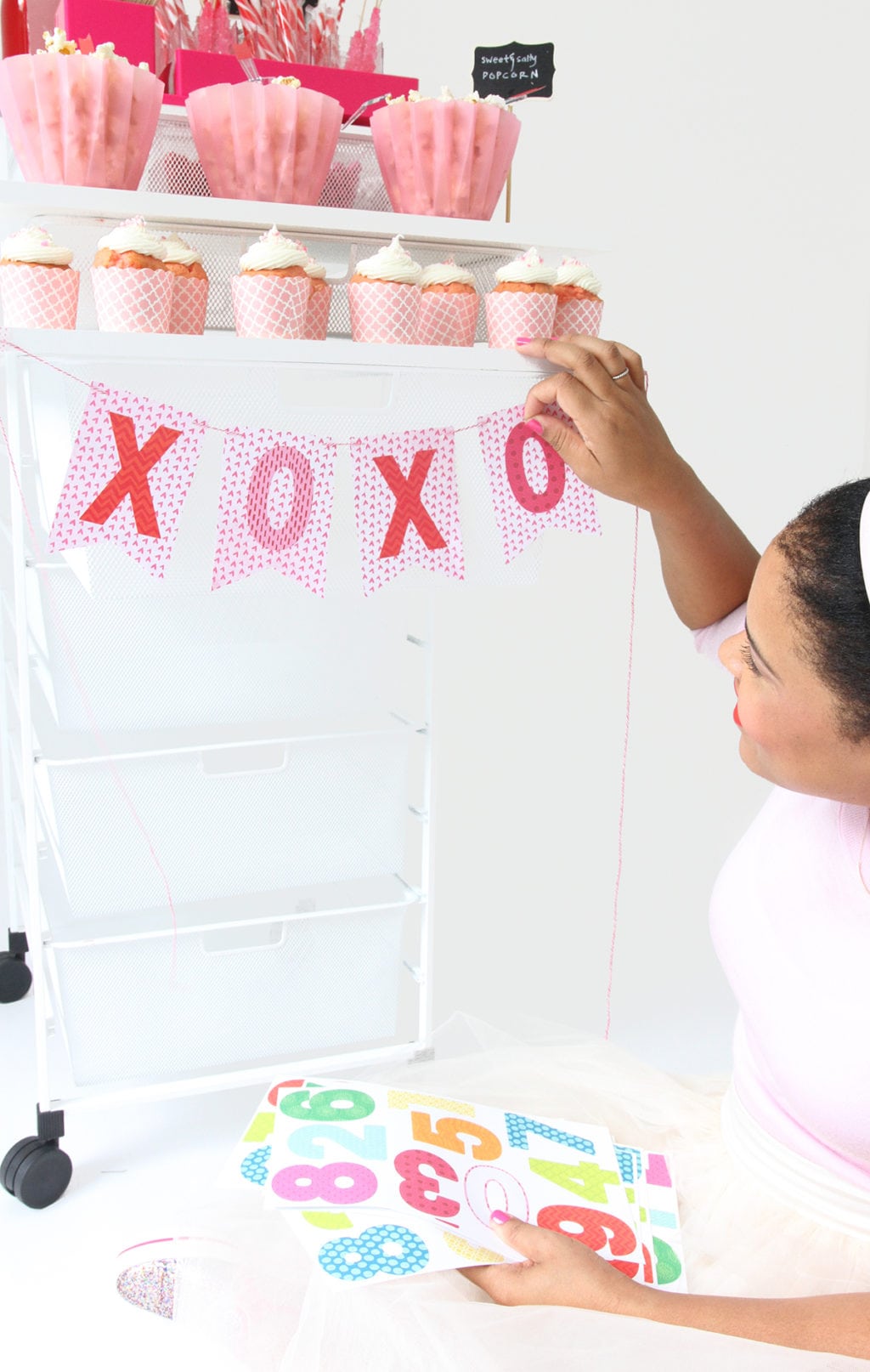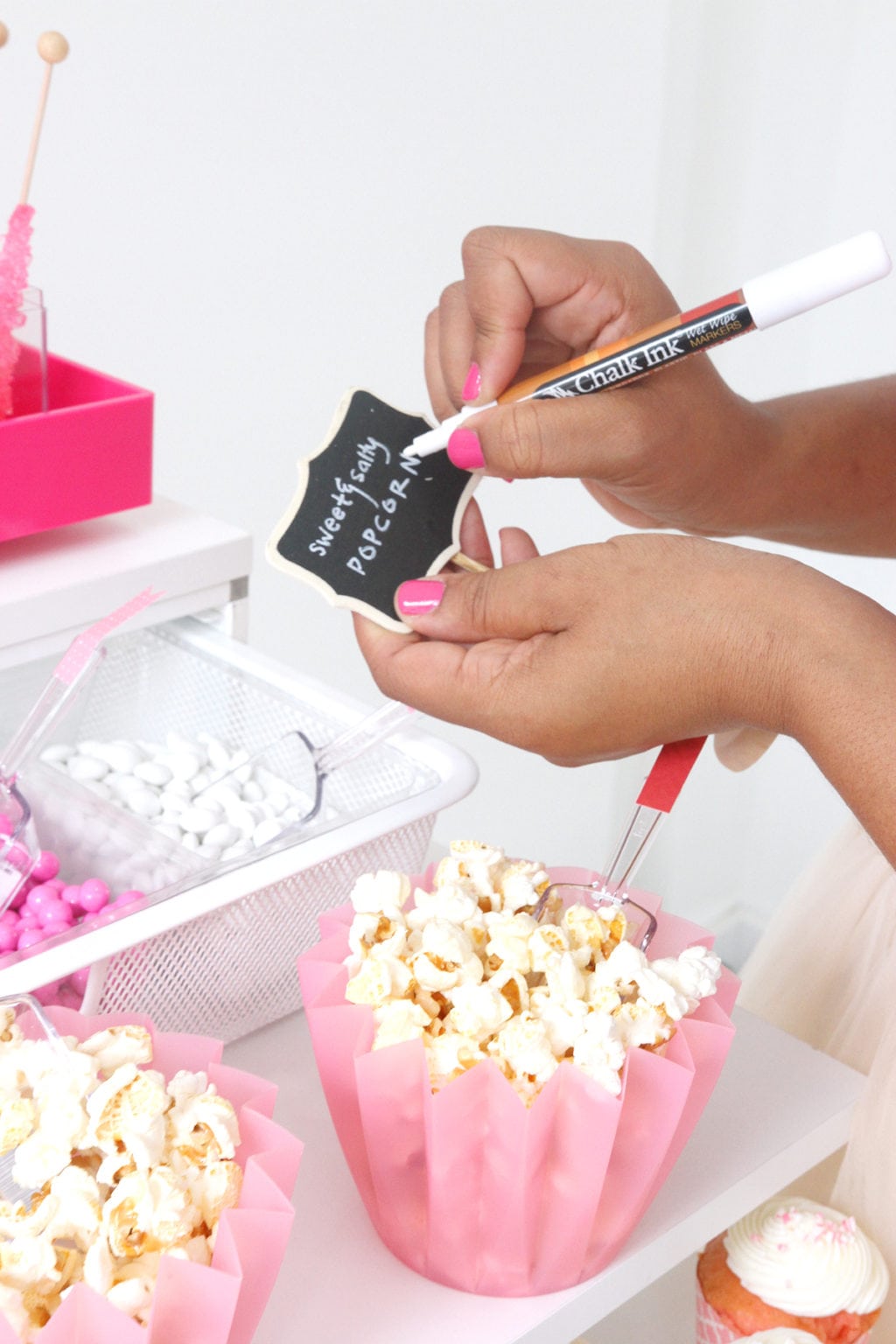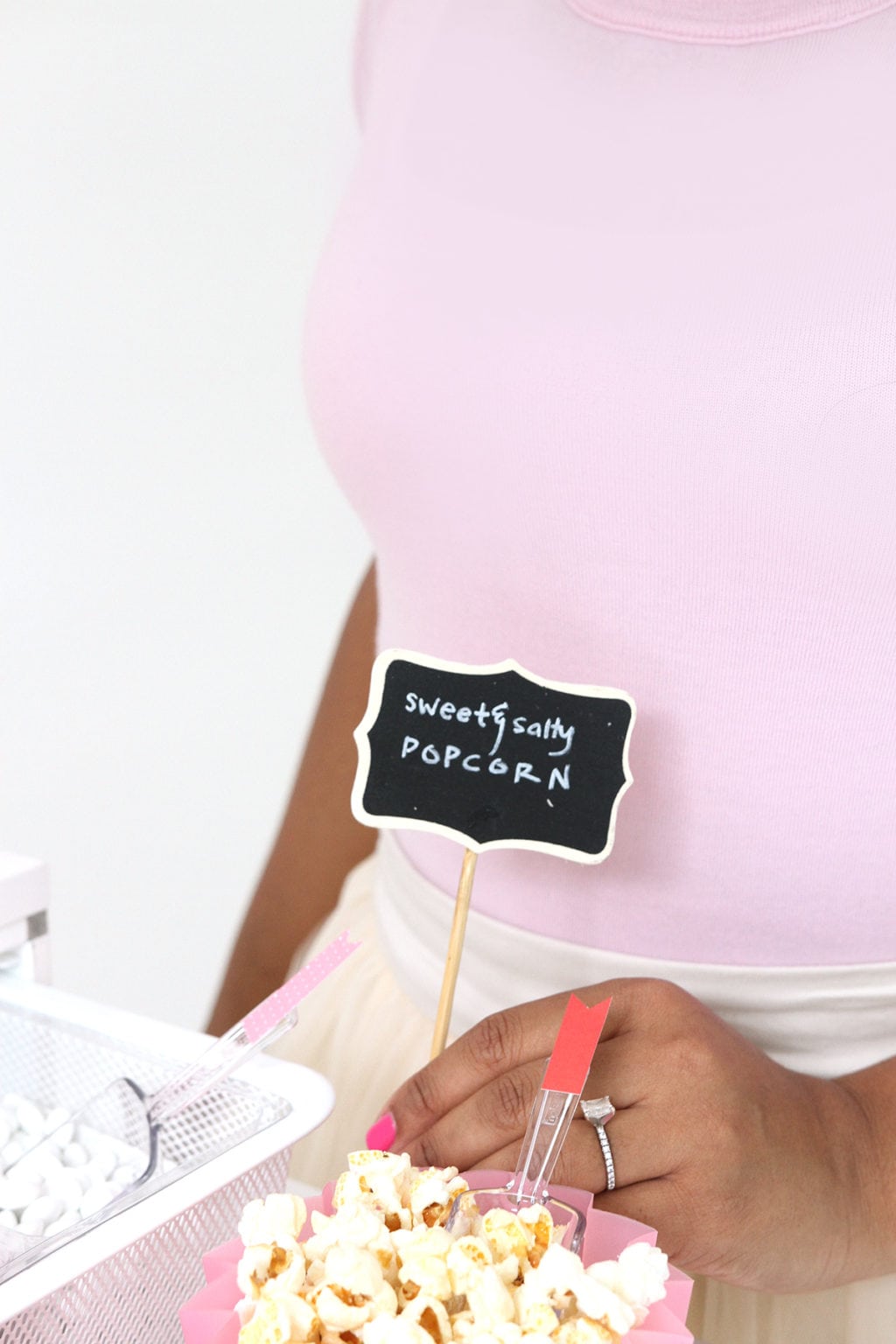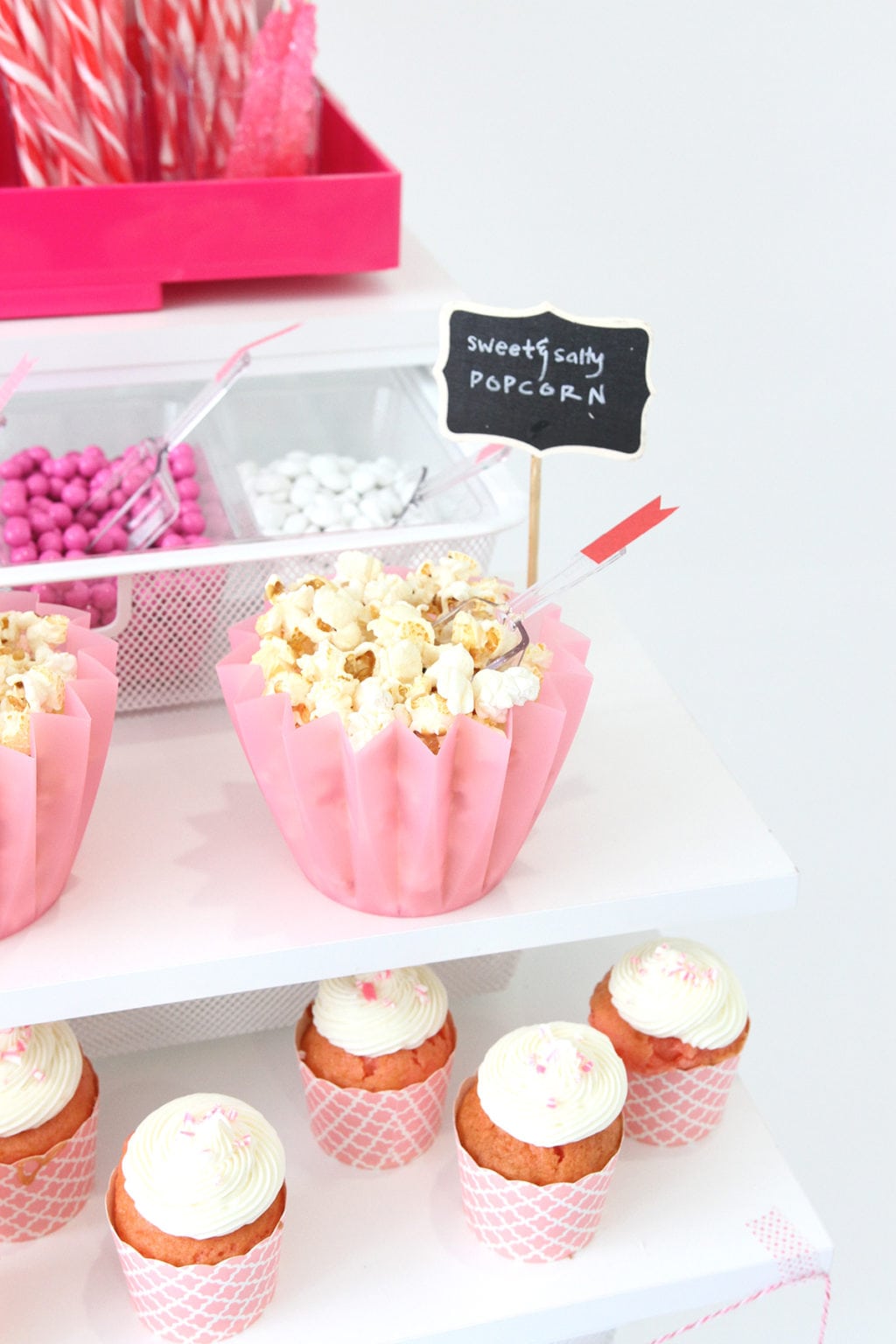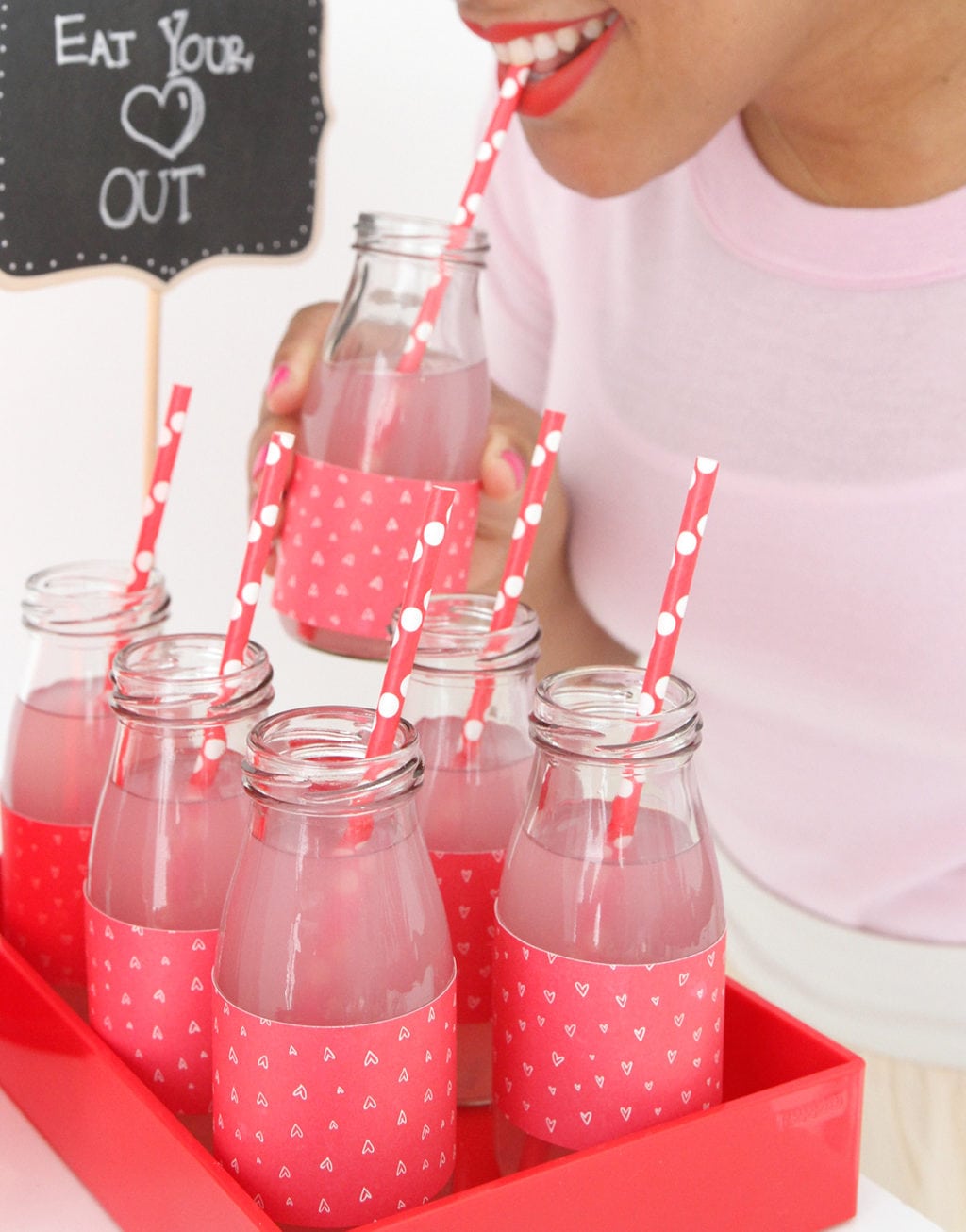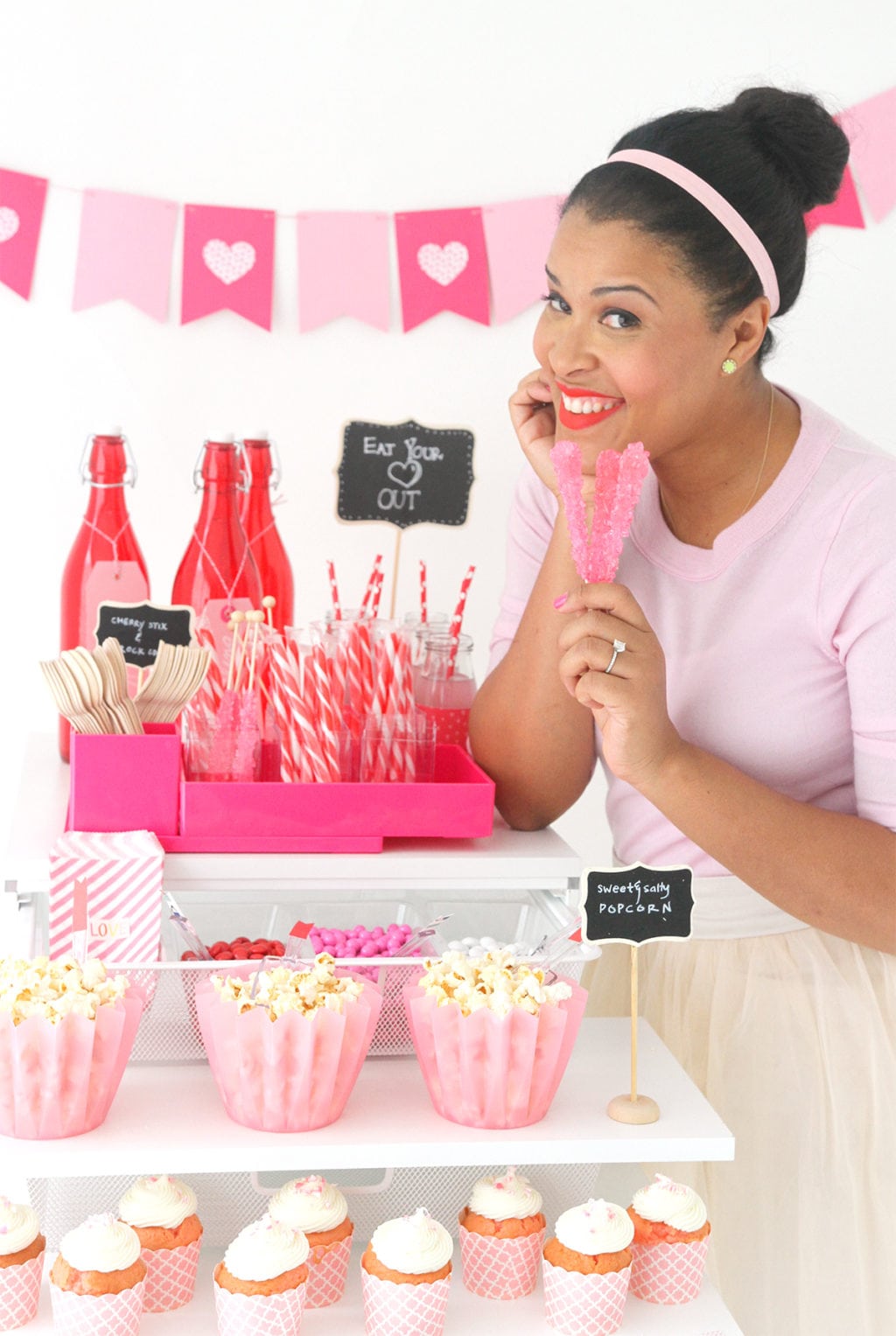 If you're not convinced about the versatility of elfa drawers, well just wait a bit longer for my fourth and final take on how to use this one cart! In the meantime you should probably hightail it to the nearest Container Store because they are in the middle of their big elfa sale and EVERYTHING is marked down including installation.
What kind of party would YOU host on your elfa drawer cart?
Thanks to The Container Store for partnering with Damask Love to make this post possible. 
Photography: Natalie Melissa Photography (now based out of Greater Los Angeles Area)
Styling & crafting: Amber Kemp-Gerstel of Damask Love