Today is gonna be a HUGE day on the blog! I've got three posts here…and my very first guest post one another blog! Stay tuned for all the details, which I'll be sharing a bit later! First up, I have a simple card that I created for my guest designer stint over at Avery Elle! The All Occasion Tags set is full of sentiments that can be combined in various ways. I combined the "Happy" greeting with a rainbow of inks to create this clean and simple birthday card. I used a similar design layout to the one on THIS card, and I love the result,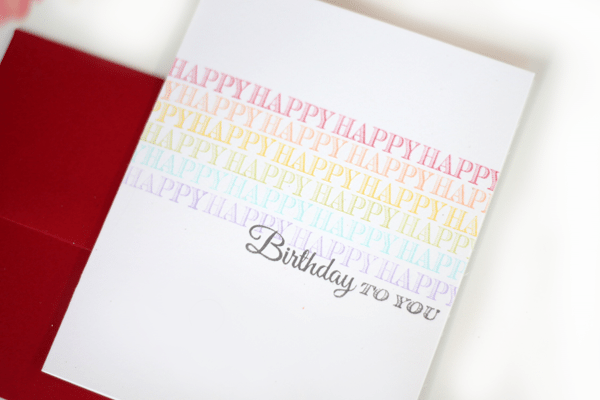 SUPPLIES:
Impress Fresh Ink in: Strawberry | Ginger | Mango | Celery | Pool | French Lavender | Slate
For even more Avery Elle inspiration, head over to their blog to see what else the design team has created! I'll see you back here in just a few hours to announce the winner of the Start Your Stash Grand Prize and another post in the "Brown Paper Swag" series!