I'm gonna go ahead and apologize ahead of time for my obsession with the Memory Box Piestra Die. I have used this thing so much!  Today, I'm continuing with the theme of "Brown Paper Swag" with this set of glittery cards all packaged up in an A2 kraft stationery gift box, which I have available in my Etsy shop!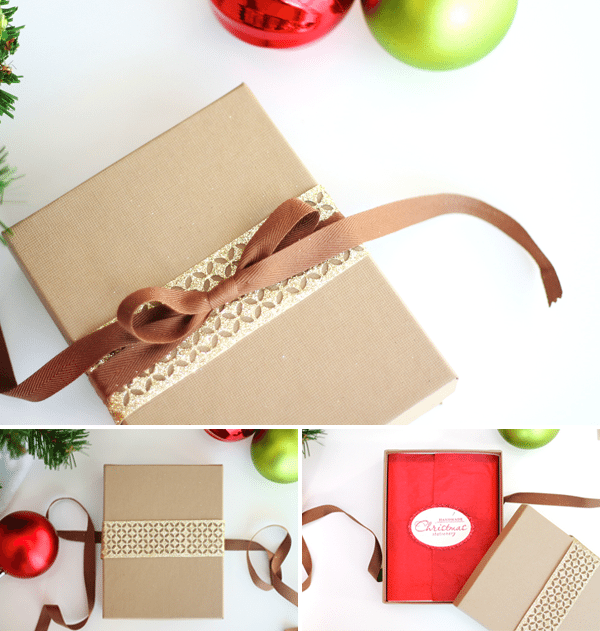 I used the Piestra Die  on several elements of this gift. My favorite is this belly band that embellishes the top of the box. Since the die is oblong in shape, you have lots of versatility in how much of it you want to use on your project. By die cutting a strip of gold glitter wrapping paper, I added some beautiful sparkle to the muted gift box. I really like the combo!
To tie up the complete package, I went with a piece of chocolate twill tape ribbon…I think it's a nice contrast of style with the fancy dancy glitter. What do you think?
Last…the inside! I love the bold red tissue paper & label that greets you when you open it!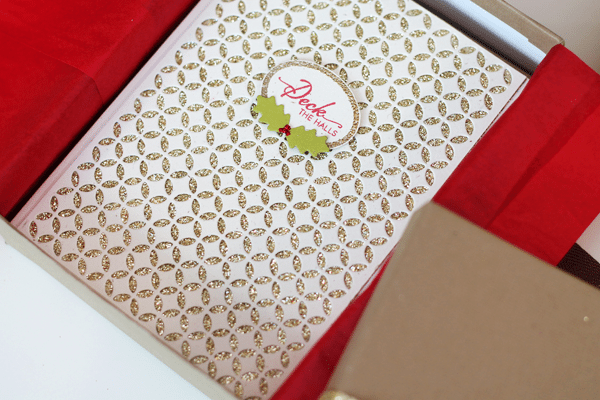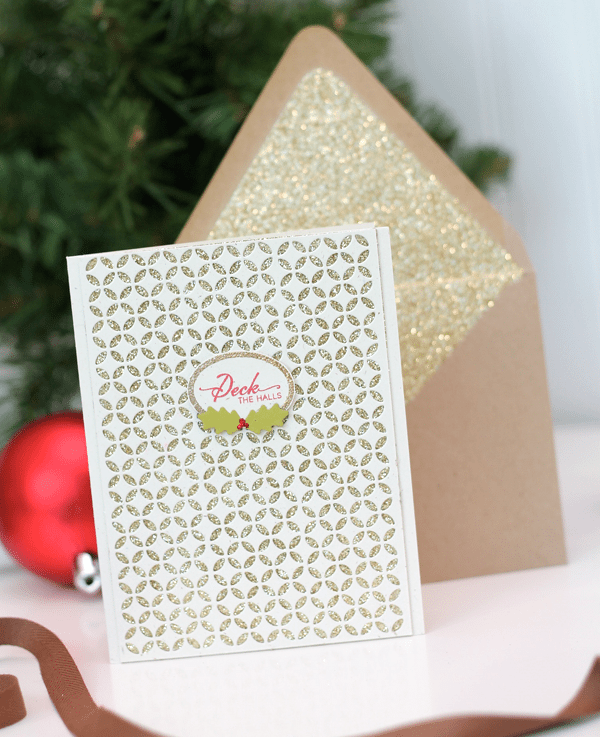 And to finish it off, I created a glitter liner on a bunch of kraft envelopes…how's that for some brown paper swag!

If you've made a project inspired by something you saw here, please let me know!  I'd love to share it!