This crafty content was made in partnership with Kleenex® Brand. All opinions are my own.
When you live life as a crafter, every surface becomes a potential project. Every empty bottle, every empty jar…and every empty Kleenex® tissue box is an opportunity for upcycled goodness. Now, I'll be honest – there are times when "upcycling" just turns into a somewhat sad finished project…but right now is not that time. Right now, I'm going to show you what is perhaps that coolest upcycled DIY in the history of ever.
Around these parts, we use our fair share of Kleenex® tissues. Between my allergies and Markus' toddler sniffles, it's a good idea for us to have a nice stash on hand. To save a few dollars and a few trips to the store, we stock up at Costco…land of all things bulk and beautiful. And it doesn't hurt that you can snag a frozen pizza sample while you're there! From April 17, 2019 until May 12, 2019,  Costco members will save $4 on Kleenex® Ultra Soft, Trusted Care and Soothing Lotion tissues.
Now since I know you, I know you love to save some money and I also know you love a crafty project. Let's do both! Grab an empty tissue box and let's start making…brace yourself…extreme clever cuteness is ahead.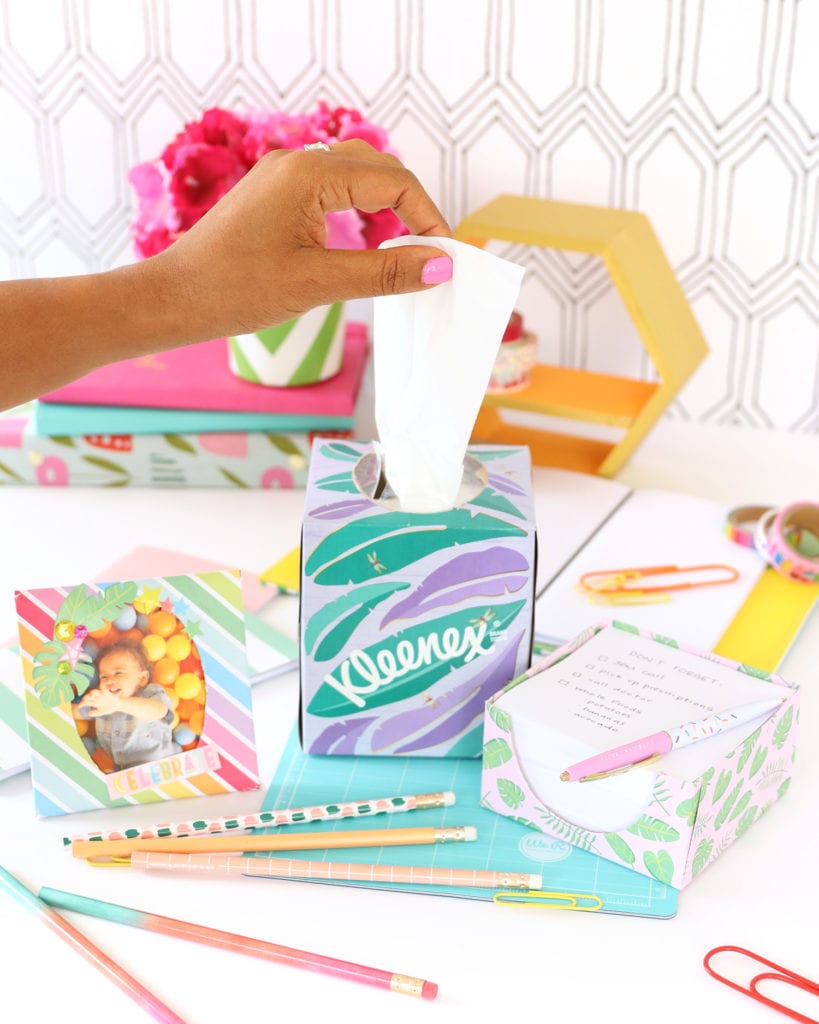 STEP ONE:
Head out to your local Costco and grab your Kleenex® tissues! Or snag them online here. Once you've used the contents, it's time to get crafty!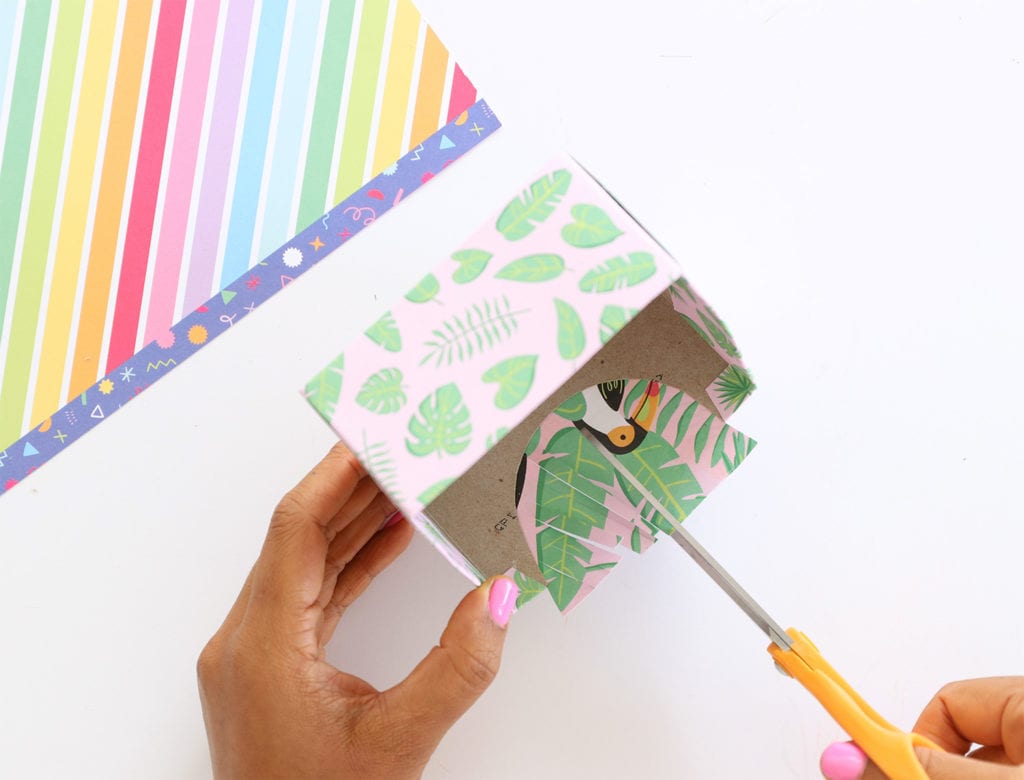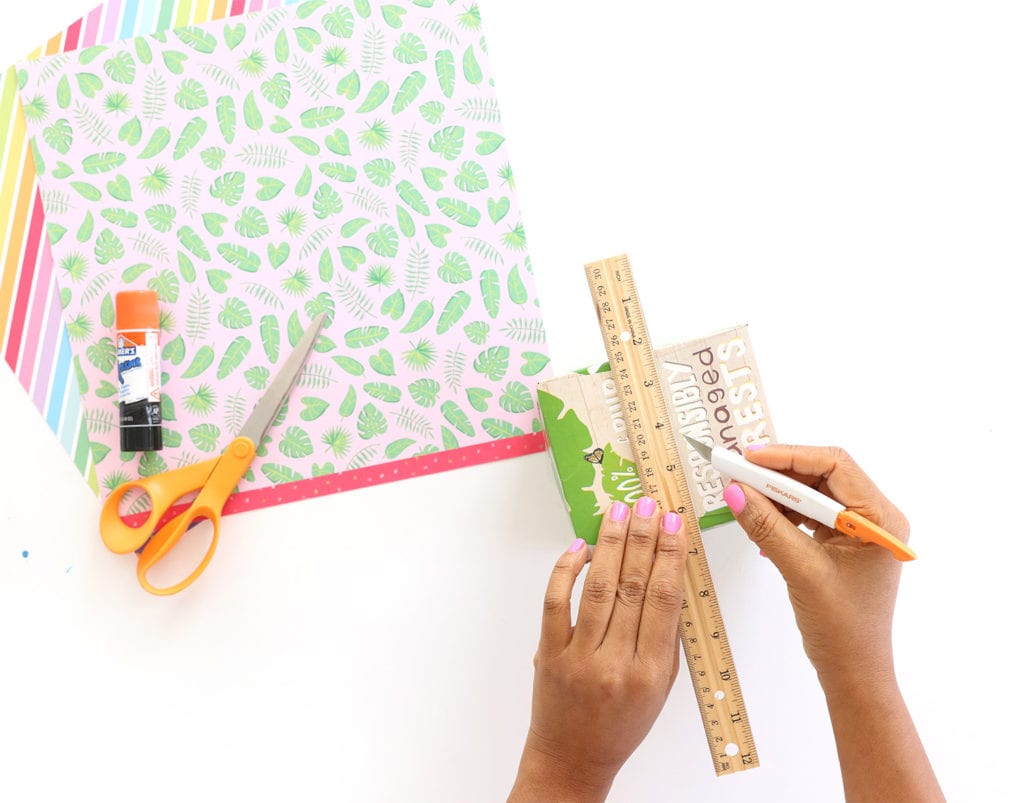 STEP TWO:
Gather your supplies! You'll need some scrapbook paper, a ruler, a craft knife, scissors, glue …and of course your Kleenex® tissue box!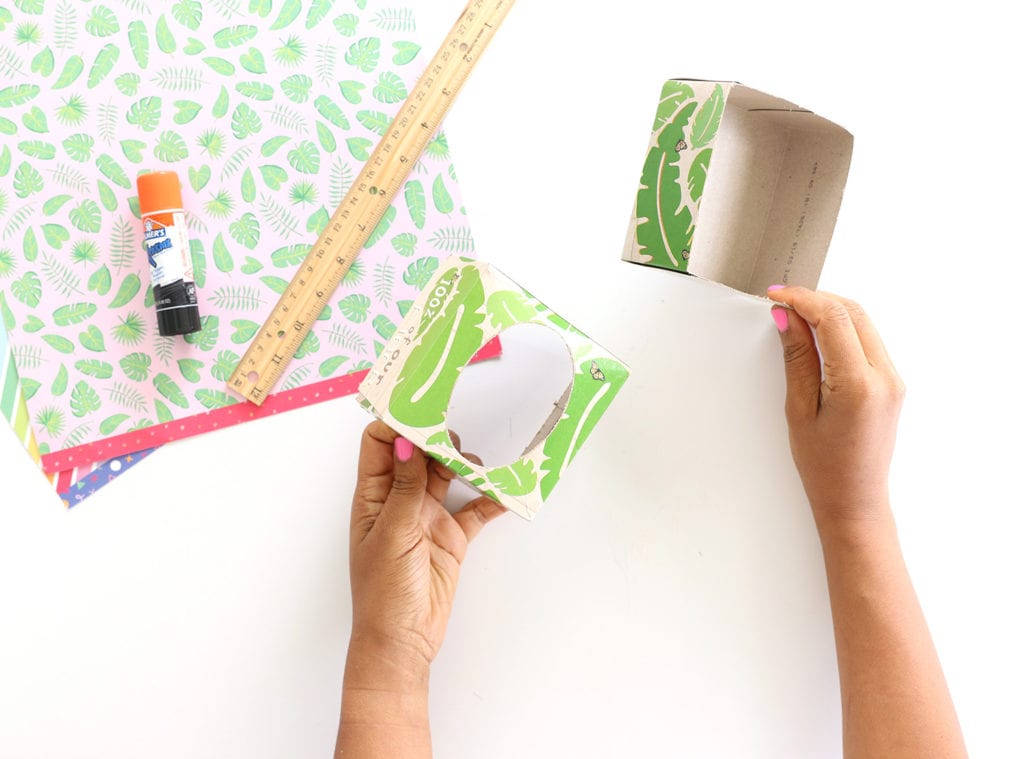 STEP THREE:
Use the ruler and craft knife to cut the box in half as shown.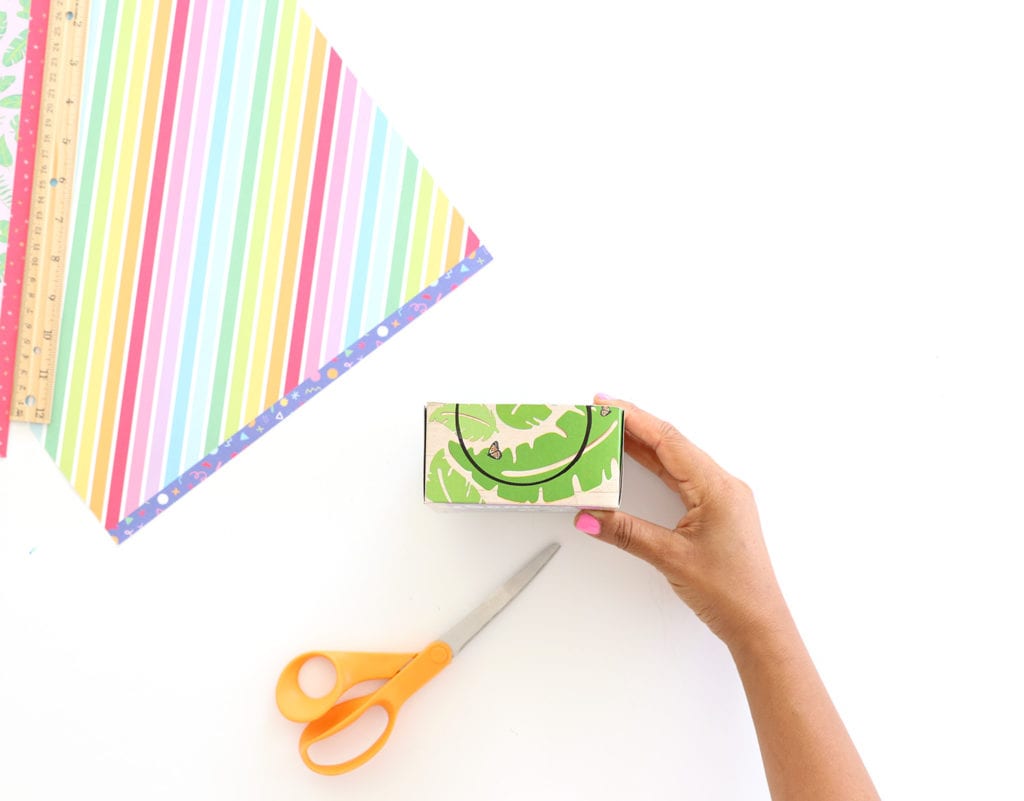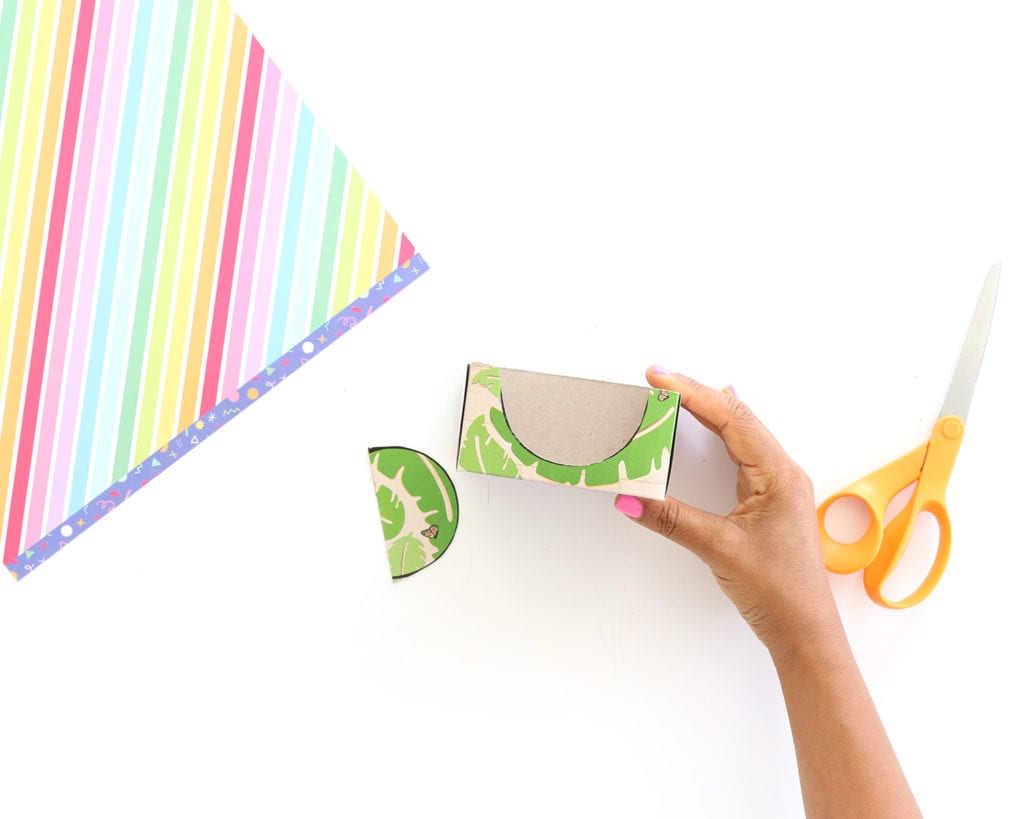 STEP FOUR:
Use a marker to trace a half circle shape onto the bottom half of the box. Then use scissors to cut it out.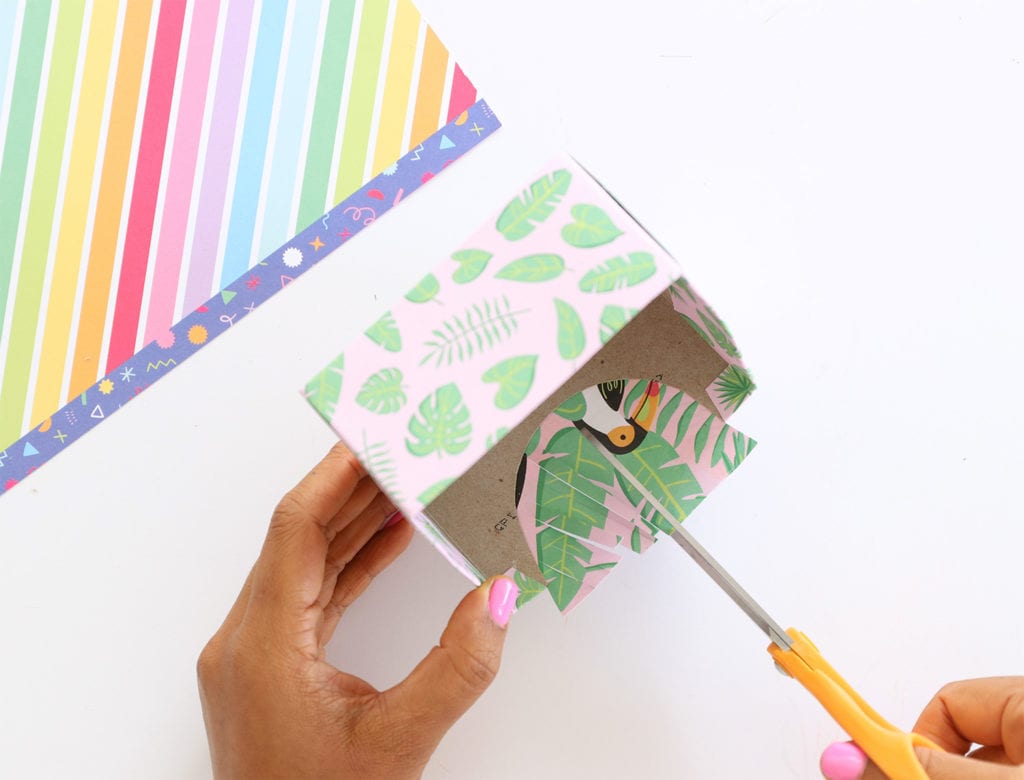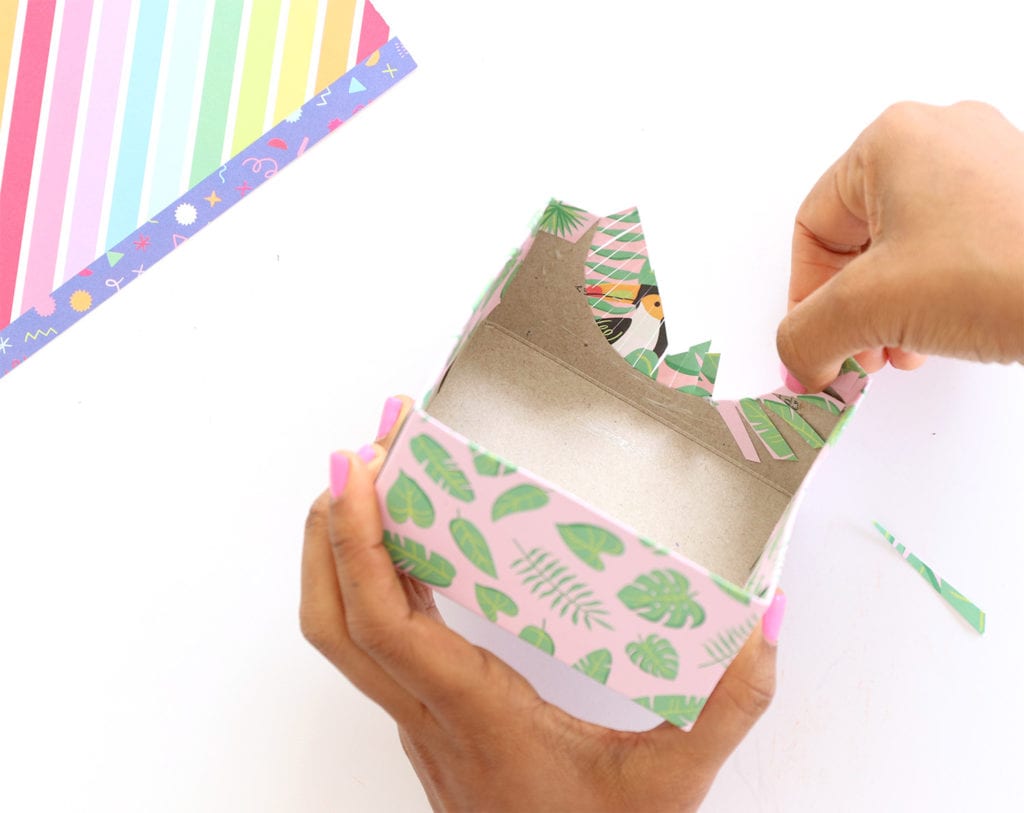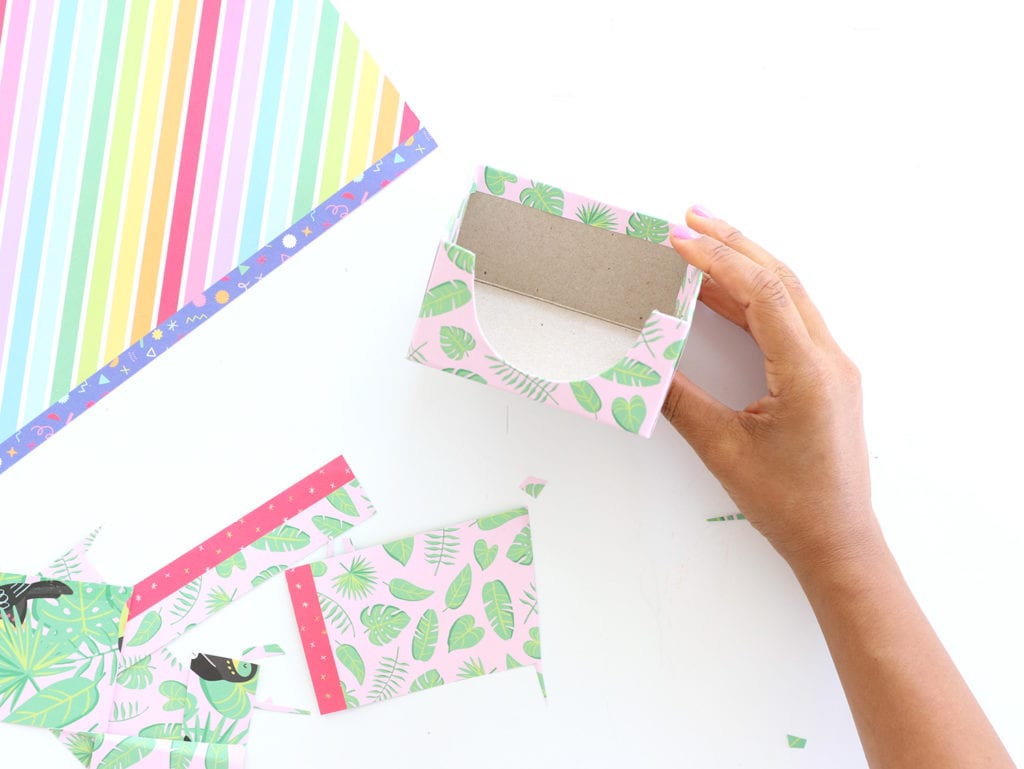 STEP FIVE:
Now it's time to cover the bottom half of the box with scrapbook paper. When covering the curved edge, you'll want to fringe the paper as shown then glue down the strings along the edge of the curve.
VOILA! You've made a perfect notepaper holder for your desk!! But wait! We still need to make something with that other half of the tissue box!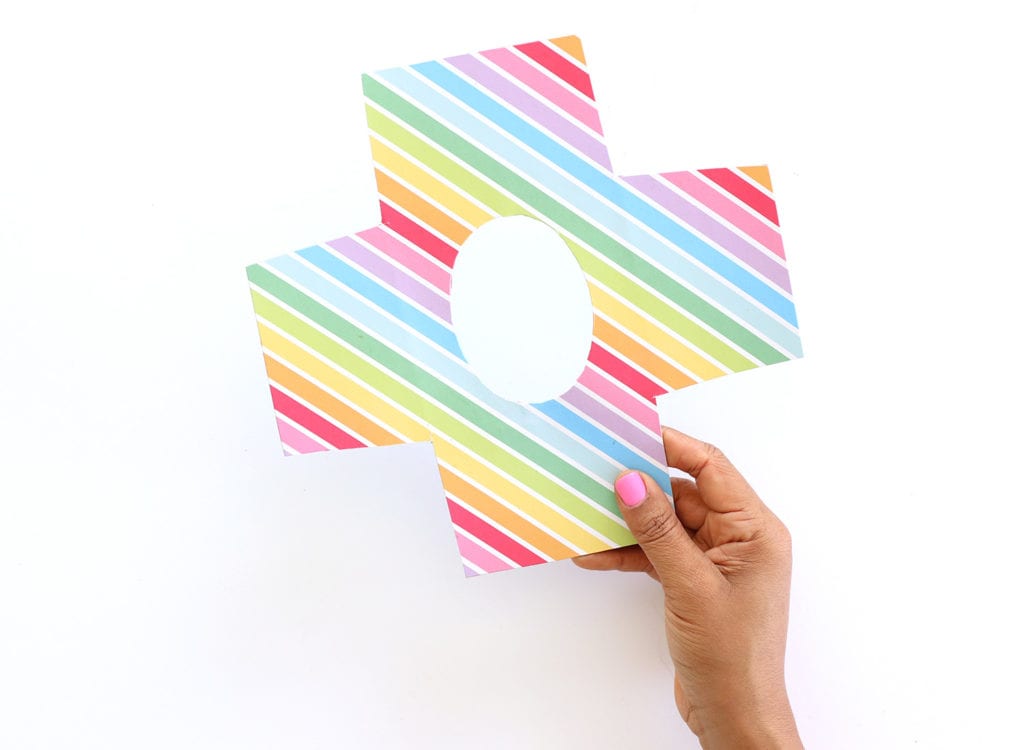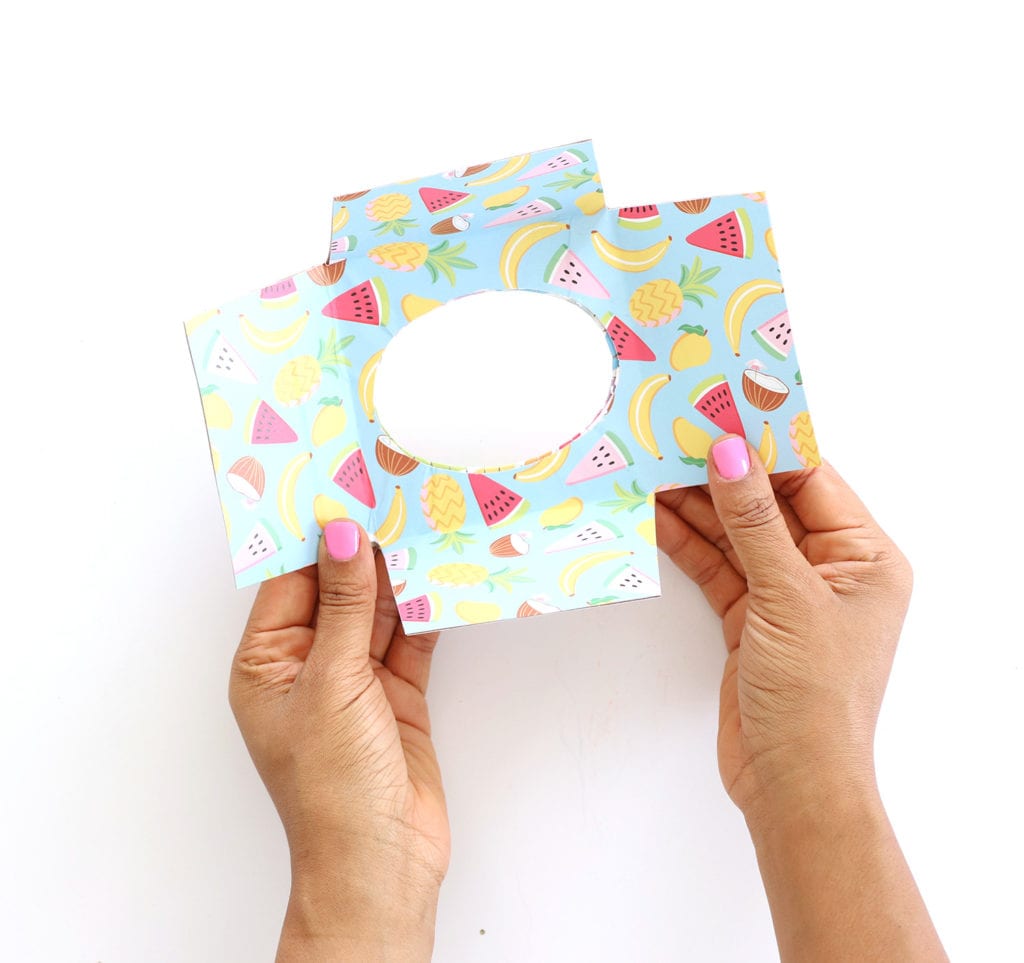 STEP SIX:
Flatten the top of the tissue box then cover it with scrapbook paper. You'll want to cover both sides of the flattened box top.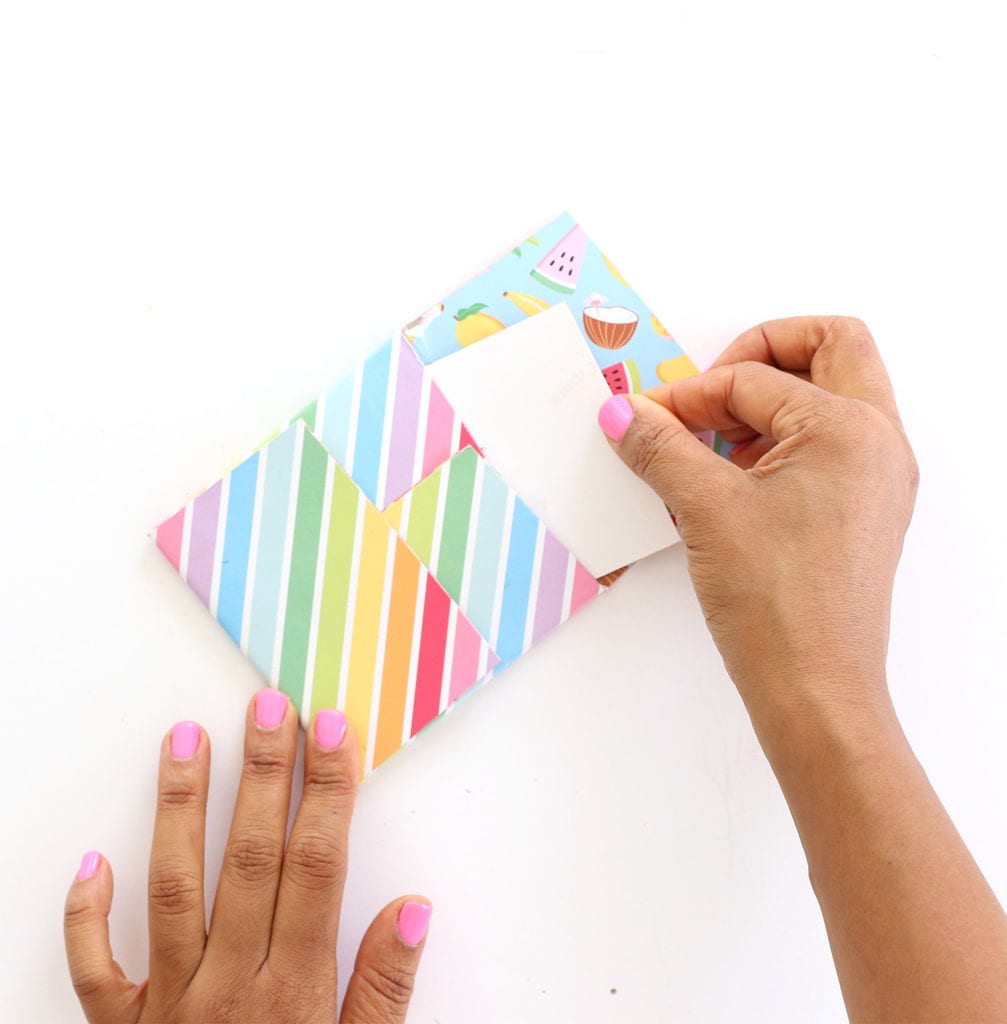 STEP SEVEN:
Fold in three flaps of the box top and glue them together. Leave one flap unglued.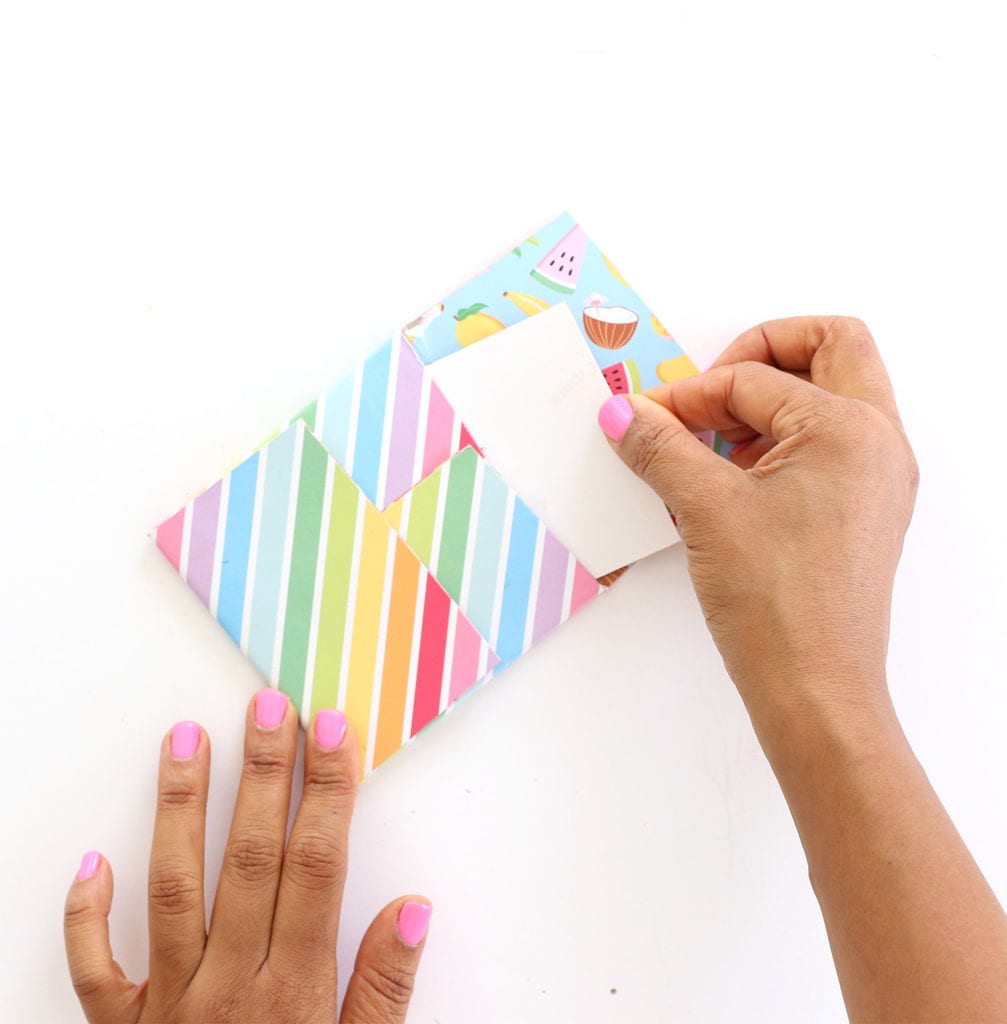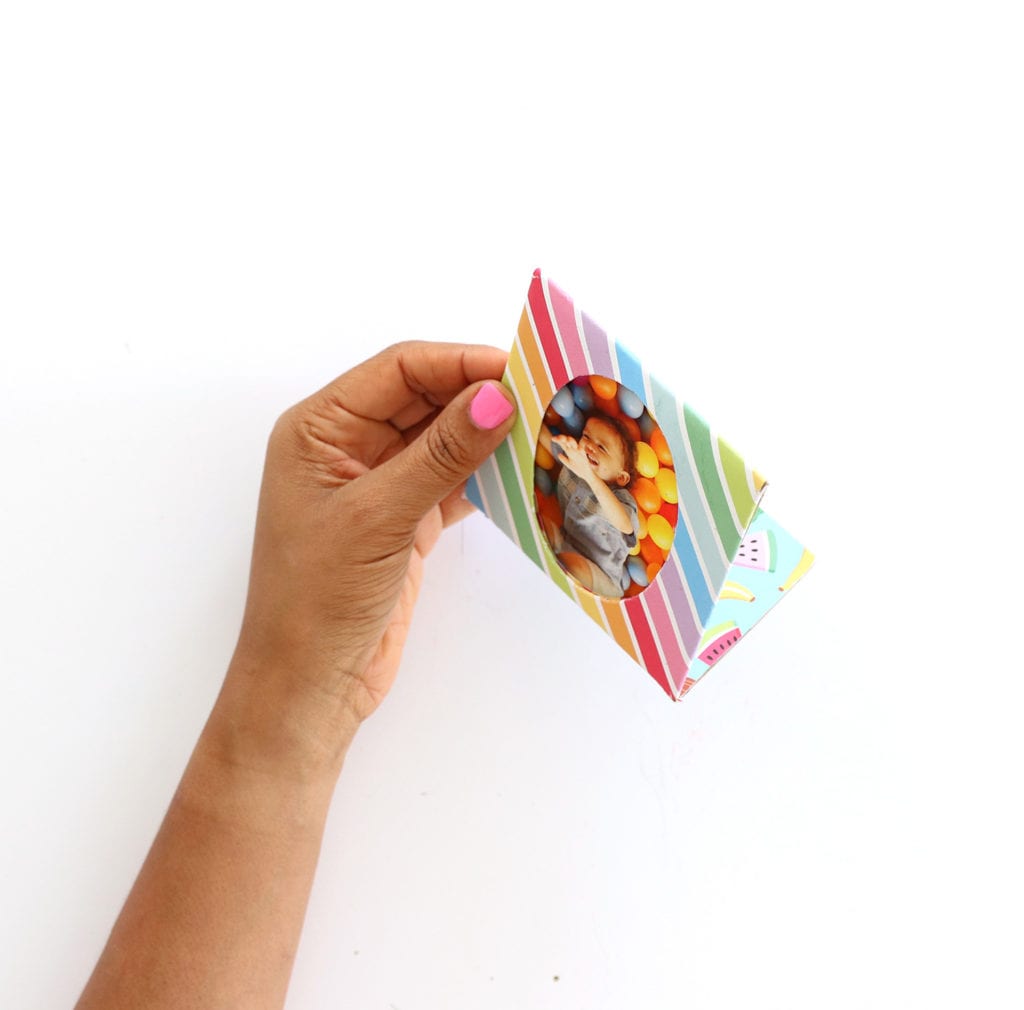 STEP EIGHT:
Slide a photo into the flaps…
DONE! You've transformed the top of your tissue box into an adorable easel-style photo frame!
Together these two projects make the perfect duo for decorating your desk at work or at home…and to think it all started with a trip to Costco and a box of Kleenex® tissues!