Every crafter has her favorite tool. It might be a pair of knitting needles. It might be a crochet hook. It might be a sewing machine. In my case, my favorite tool changes from day to day based on what I'm creating. Lately, I've been crushing hard for my Glowforge.  If you're unfamiliar with this powerhouse machine, you can read all about it HERE. The Glowforge allows you to do some heavy duty crafting like cutting through wood, acrylic…and it even does some stellar engraving…which brings us to the reason for this post. Engraving is cool and that's all there is too it. The only problem with engraving is deciding what the heck to engrave, right? Engraving with your Glowforge opens up an entire world of personalization and gift giving options. If you're anything like me, engraving with the Glowforge means you'll never buy another personalized gift again. You'll make it.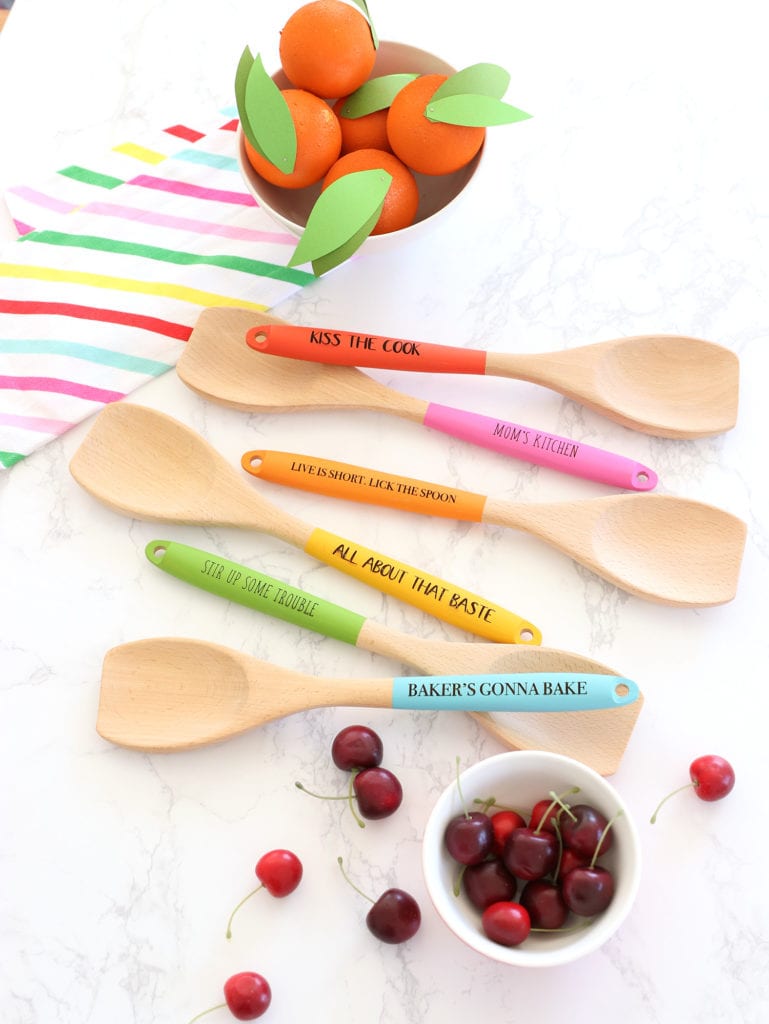 Right now, I'm about to tour you through a series of life-changing engraving projects that will forever alter the way you wander the aisles of IKEA. Every single engraved project in this post is a product I purchased from IKEA! See – the awesome thing about IKEA is that most all their items are packed flat…which means most of their items can be engraved in the Glowforge before being assembled! Genius, right?!
Before we dive into all the awesome items I engraved with my Glowforge – let's talk briefly about how the heck you do it. You see, the easiest materials to engrave in your Glowforge  are their Proograde materials.   Proofgrade materials have been pre-calibrated to the machine so you don't have to tinker with the settings. When you work with other  – non-Proograde materials (i.e. stuff from IKEA), there's a little bit of trial and error that has to happen. Don't be afraid! I'm about to show you how it's done!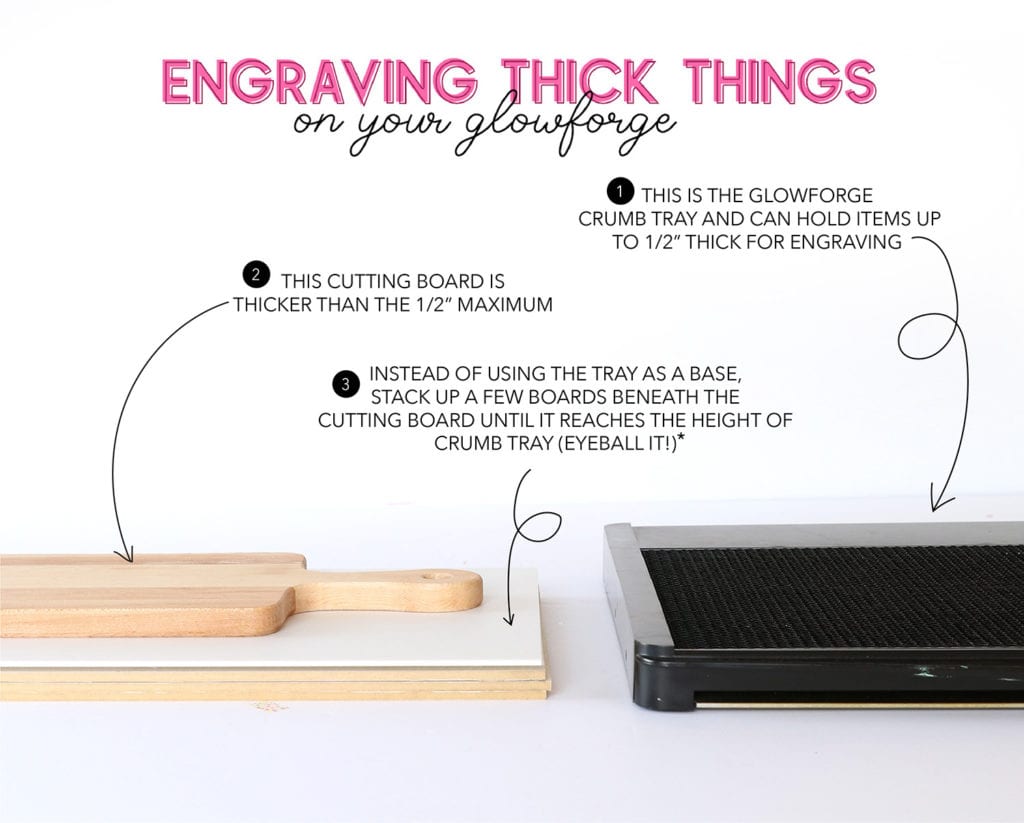 You'll need to remove the crumb tray from your Glowforge and place it on a flat surface.  Then follow the guide to create your own "crumb tray" using boards as a base
I've only used this technique for engraving! Cutting through non-Proofgrade materials requires a different technique.
TIP: Purchase duplicates of any non-Proofgrade materials that you'd like to engrave. This way, you can test the settings on one of the materials until you have it just right. Then you can use the duplicate for your final project.
Now – let's take a look at some of the projects I was able to create using IKEA products in my Glowforge!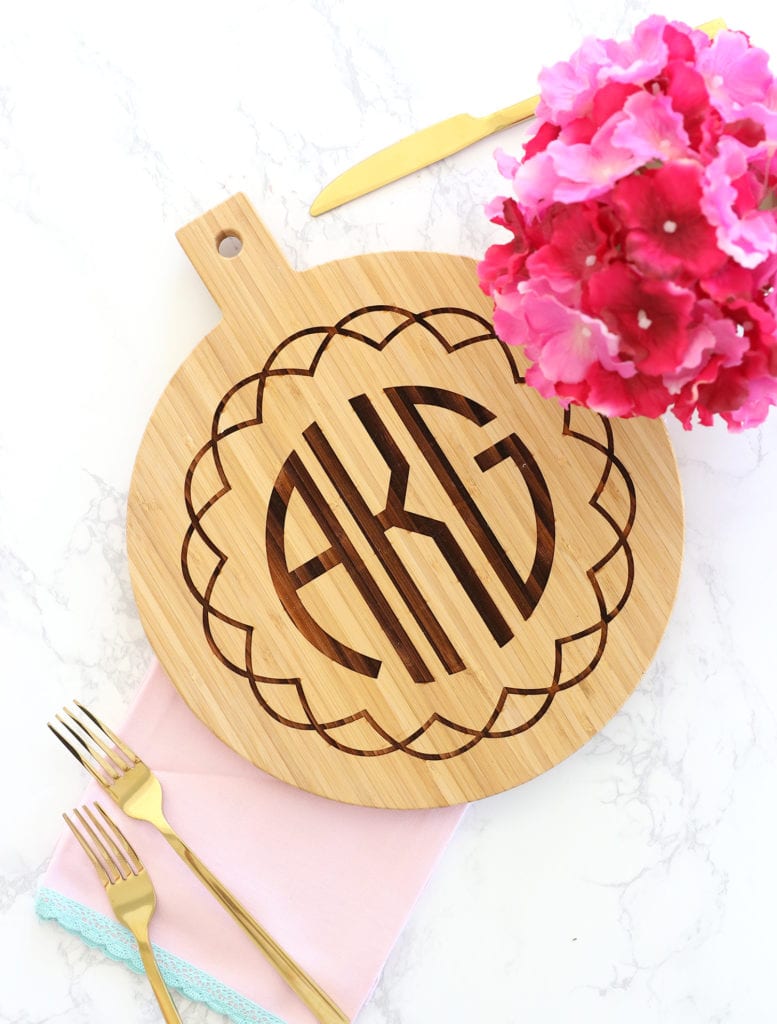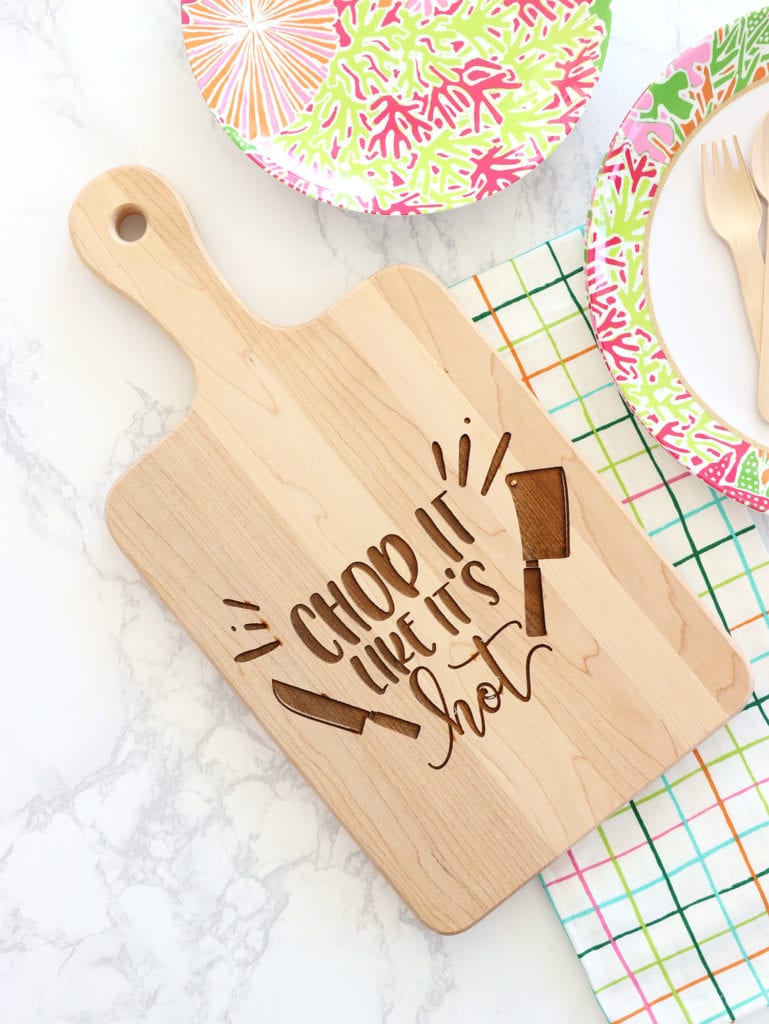 Who to make it for: 
Bride and Groom – this is a great wedding gift!
Housewarming Gift!
How much?
The  Proppmatt Cutting Board rings in at a whopping $4.99! IKEA has a lot of other cutting board that work great as well!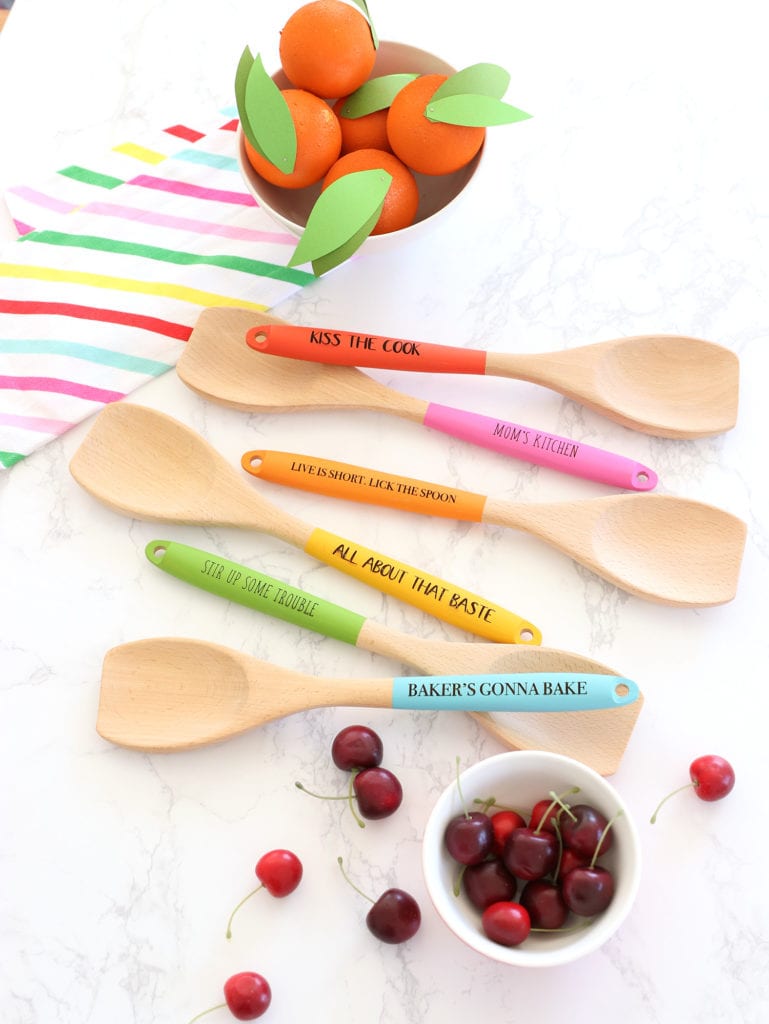 Who to make it for:
Tie a gift card to the spoon for an awesome quick gift for anyone!
Make a set for your foodie friend who loves to cook
How much:
Each Rort spoon costs $1.99, which is basically the cheapest spoon you're ever going to find unless you steal one.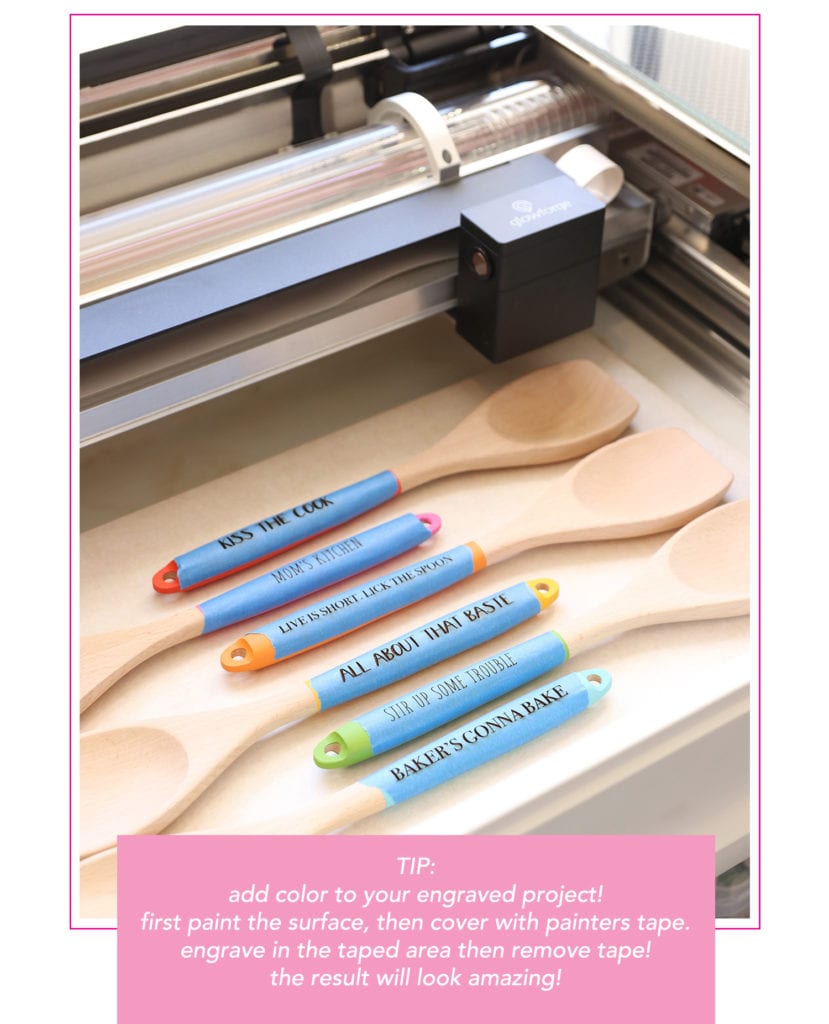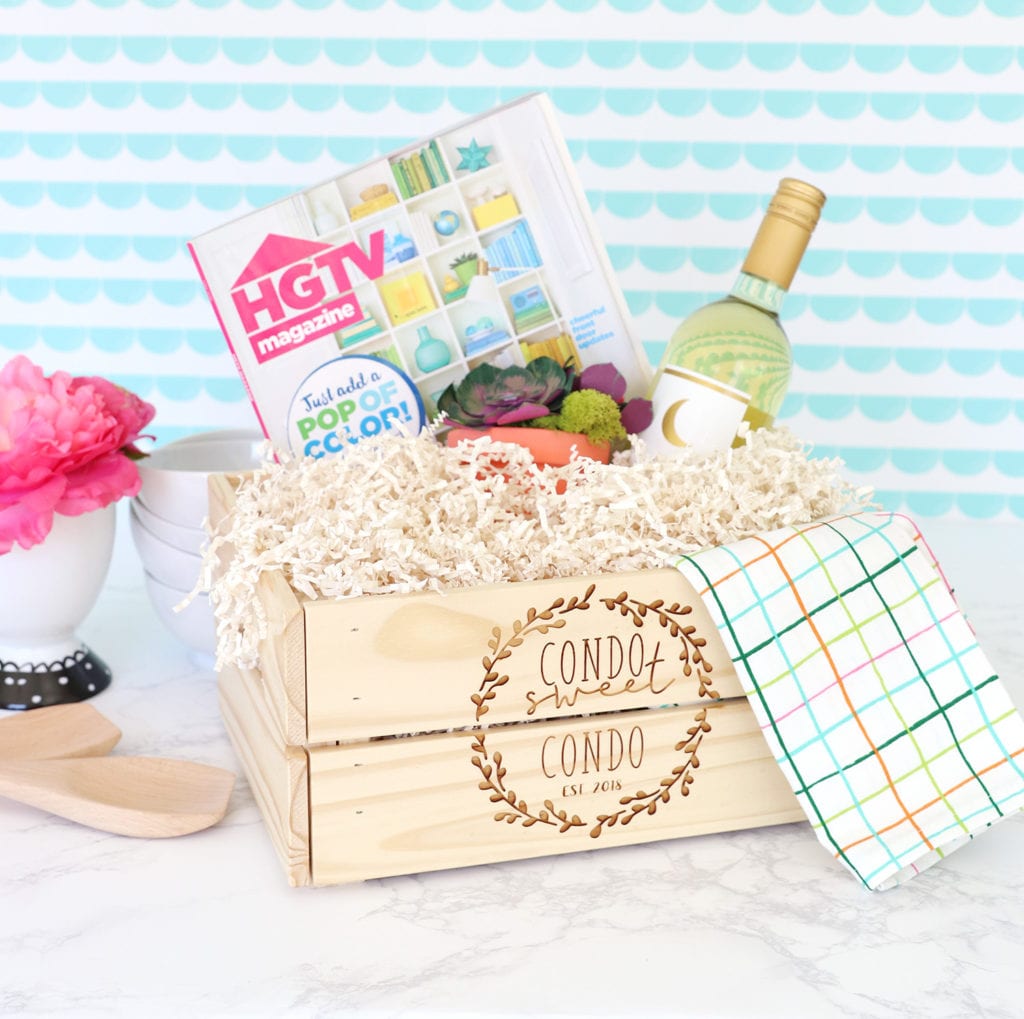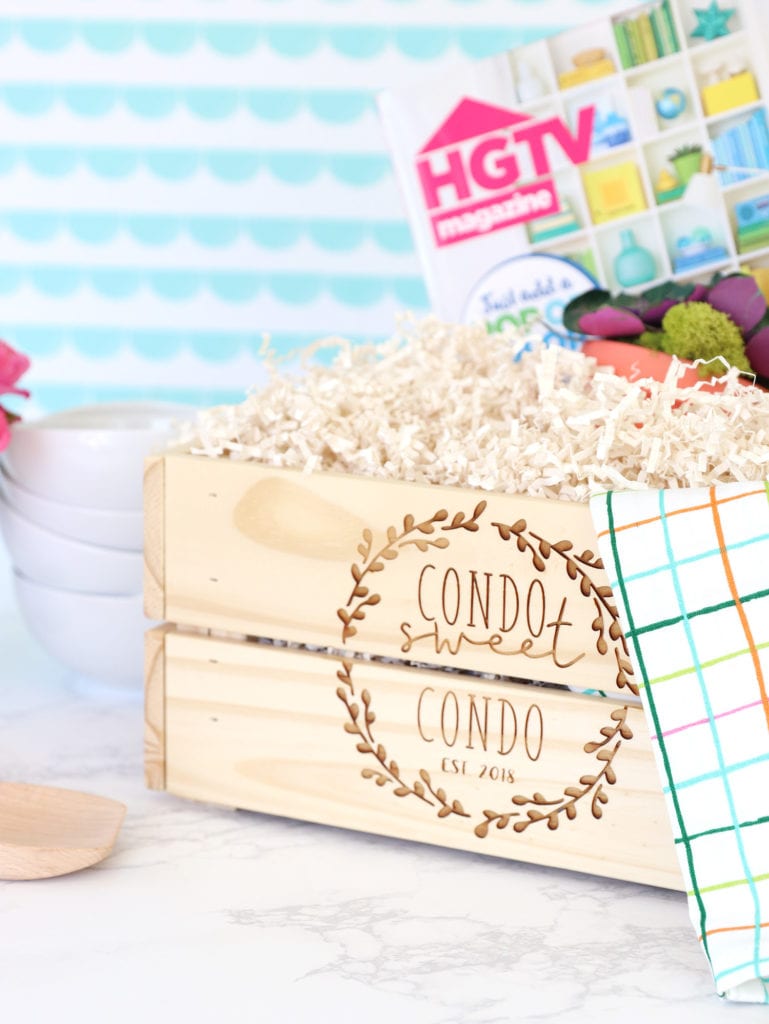 Who to make it for: 
This housewarming gift will make you a favorite for years!
Engrave a recipe on the outside of the crate and fill it with all the ingredients!
How much:
The Knagglig crate is $5.99 which is a little pricey for IKEA  – but the finished product makes it all worth it!
Tips: 
To engrave this crate, you'll want to keep the layout of your design in mind. Make sure you account for the two pieces that make up the front of the crate. You'll want to engrave a little on the top and the rest of the design on the bottom piece.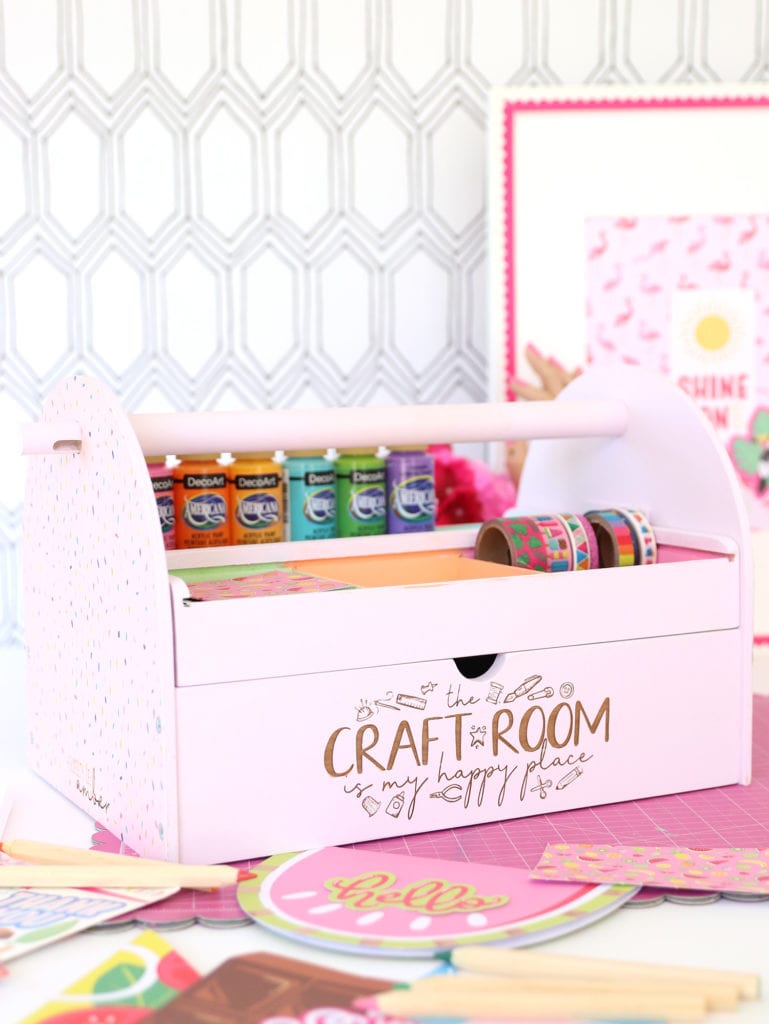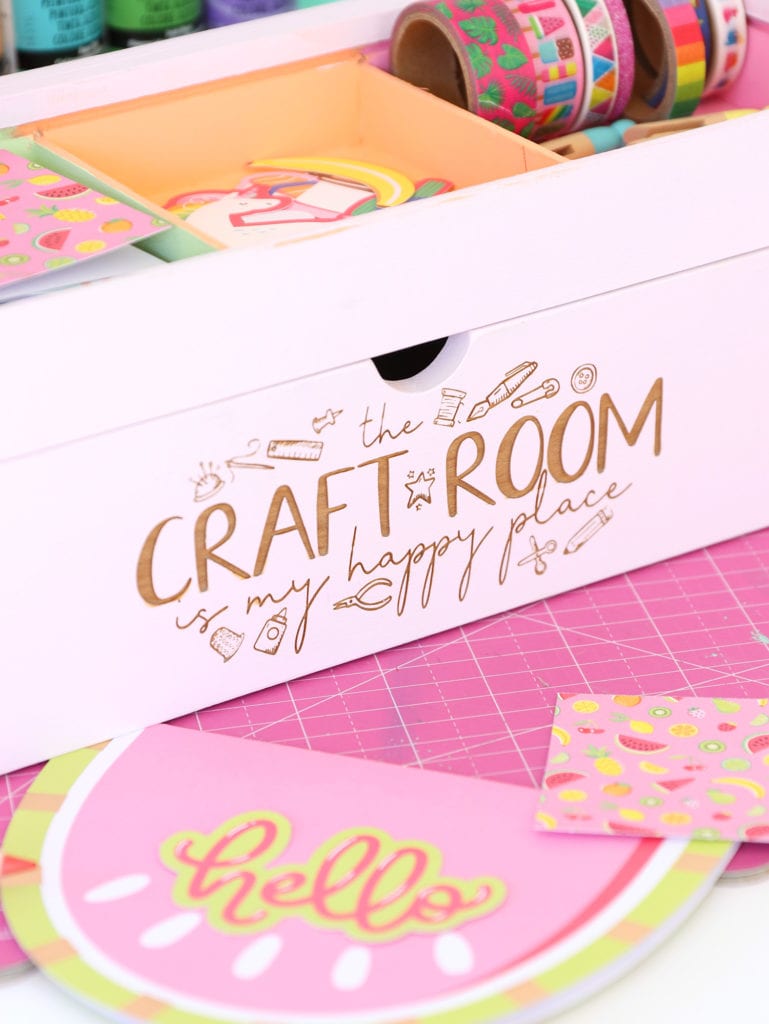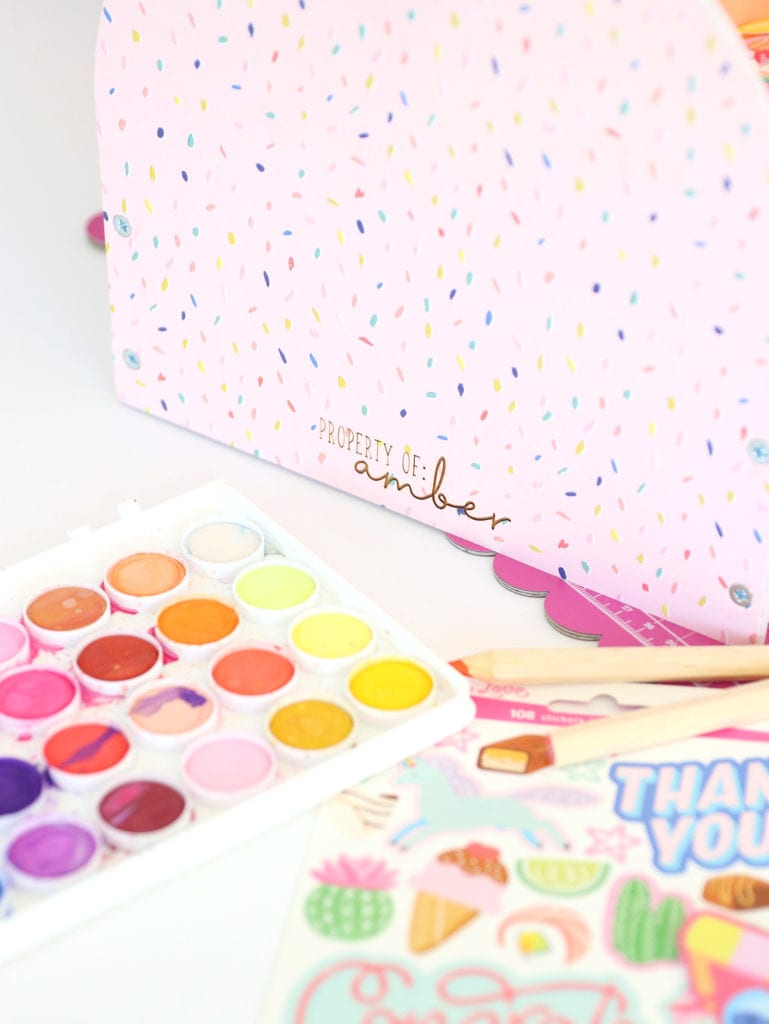 What kind of artist doesn't have a personalized art caddy?!
Who to make it for:
well..first…make this for YOURSELF!!! Obviously!
Make one for your kiddo to keep all of his art supplies in order!
A great teacher gift! Fill it with treat and supplies!
How much?
The Lustigt Caddy comes in at $17.99 which ain't cheap BUT it does assemble into a really impressive, functional organizational tool.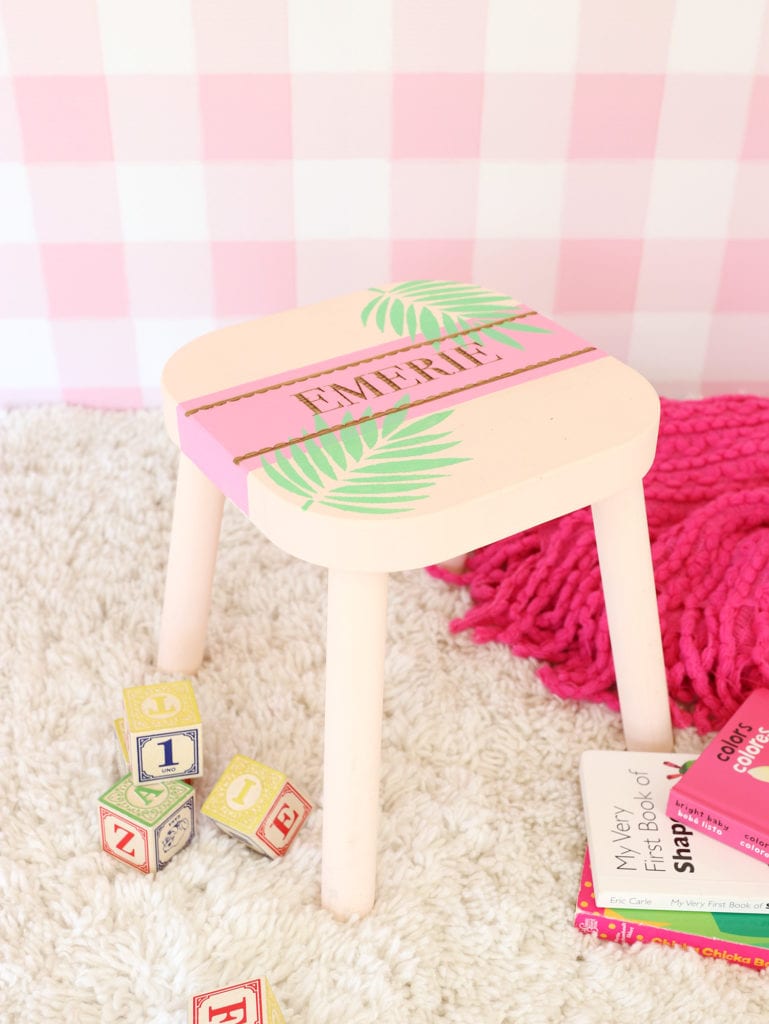 Who to make it for?
I meeeaaann….can't you just imagine how cute this would be in any kid's room?
How much?
And there you have it! A parade of inspiration that wil
l hopefully give you some ideas for how to use a Glowforge to create personal gifts for every single person you know! Next time you hit up the local IKEA – take a look at all the other Glowforge-able items! There are a ton!